A Guide to Handling Your Internet Marketing Start-Up Costs
When Internet marketers are polled about their biggest frustrations, you can always count on the newcomers to list start-up costs as one of their top concerns.


It's a valid one, too – because unless you know exactly what you want to do and the best way to get there (which newbies don't), you could end up spending a small fortune and have nothing to show for it.
There are many reasons who people are so anxious about start-up costs.
One is because when many people go into Internet Marketing, they're already at a place of desperation.
Another reason is that friends and family are skeptical and uninformed about online marketing, so they're carefully watching you spend money and reminding you of how long you've been waiting for a return on that investment.
You need to have a plan going in. It doesn't mean you have to know exactly what you want to do yet, but there are minimal preparations you can make before you end up with less money than you came in with.
There Are Options for Starting 100% Free
It's a myth that you have to "spend money to make money" with Internet marketing. Some people say this because they have something to sell and they want you to buy it.
That said, you don't want to be so tight with your money that you prevent yourself from growing a formidable business the right way. Have a nice balance of common sense here.
Understand that you'll eventually want to put some money on the table if you want to take this serious.
If you're just playing online and thrilled when a dollar happens to come into your PayPal, then that's fun and you can continue that – but that's not considered a true entrepreneurial spirit.
If you're in a dire financial situation and you have to make this work, but don't have a penny to your name, then you'll be happy to hear there are options for you.
Here are a few examples:
· Kindle publishing – 100% free
· Affiliate marketing on Squidoo, Zujava, Hub Pages, Bubblews, etc. – 100% free
· Offering services – 100% free
Now those may not be the exact things you planned on doing online for the long haul, but if you want it bad enough, you'll get started however you can, get some money coming in, and then morph that into something you do want to do.
There are no excuses for procrastinating and waiting until you have mega bucks to invest.

The Right Time to Take on This Kind of Commitment
Sometimes, you don't have a choice.
You get a pink slip from your boss or you end up with a medical disability and you're floundering from home wondering if those "envelope stuffing" offers in the back of a magazine are really viable.
Fortunately, Internet marketing can work for you in a pinch – but you have to use common sense,
shop smart, and work off of a plan.
You can't just log on and buy everything on a whim hoping for some push button magic moneymaker.
It doesn't work like that.
If you have a choice, then the right time to commit to an Internet marketing career is after you have taken some time to educate yourself about the business – and saved up a bit of investment money that you can use.
You want to have some time to develop your business, and that means you need time to:
· Educate yourself about the industry
· Research who you can trust and build relationships with them
· Create products
· Provide services
· Learn the technical ins and outs of the business
· Implement courses that you buy
· Answer emails and handle customer support
This could be before you leave for work each day, on your lunch hour or after work and on weekends.
Or, it could be a fulltime gig for you if you're retired or unemployed with a savings.
Why are we talking about the time commitment? Because if you don't have time, then it becomes a money problem.
You'll start trying to throw money at anything that can pay off fast for you.
In the next page I'll cover "Knowing What Kind of Costs You Can Expect"
****************
When it comes on online business branding and niche leadership development - - - everyone's different!
And whatever you have to offer, it's going to have an audience for it - your style, your voice, your message - it's unique to everyone else even if you're talking about the same niche topic.
You don't have to be an expert already. In this next section you will learn all about
online business branding
and how to develop your own online leadership.
Build your business, your reputation and your Brand, by being a good person with good ethics, who over-delivers to their readers.
First of all, I recommend that you grab a copy of the book below that I have bought the rights to and have published for you.
It is an illustrated training manual written by an expert who is a work at home mom making a minimum of $400 USD every day seven days a week, even when she can't get online.
Her online business building strategies are revealed in this training guide to get you online and earning a stable and consistent income as securely as possible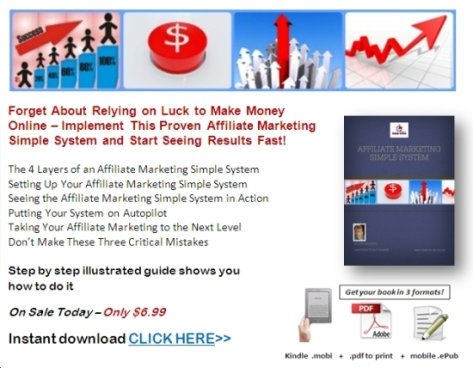 What's your biggest issue with branding your business?
How do you grow your own niche Leadership or online Branding? – Can you think of any additional tips you can share with others?
Share them with us below – and then share this blog post on Twitter or Facebook or wherever you feel it could help someone you know.
If you're not on my list, I'd love to have you there, and you get a gift with every ezine too! There's a subscription