About Us - or, just who is Helene Malmsio?

Well, every site needs an About Us page, and this site is no exception. Especially since I am creating this site full of how to do it tips and training guides, it would be helpful for you to find out if I have any idea what the heck I'm talking about, right?
Well, for one thing, I'll tell you now that as a woman born in the late 1950's I clearly have a few miles on the odometer, and being a Baby Boomer, I am one of those people who will usually try doing stuff myself before I call on experts to do stuff for me.
And as it happens, I have had a very eventful and busy life, including being married for 9 years to the ultimate DIY husband... together we even built a two story timber house with our bare hands and just a few basic handyman tools!
So I am the Queen of Self Help and traditional house & garden DIY - and I learned 99% of every skill I have out of books - which is also why I love to write and publish self help books myself nowadays!
My prodigious reading and applying what I learned, has made my life successful, fun and abundant.
Its fun to be smarter than the average Yogi Bear!

It is wonderfully self empowering to know you are self reliant, not dependent on the expertise of people like Contractors and Salesman that you have never met before and don't yet know if you can trust.
By learning how to do it yourself you have the inside knowledge, and then even if you don't want to personally DIY, you will at the least be better informed to make decisions and choices without being hoodwinked by unscrupulous operators.
Now I don't claim to know everything about everything DIY, but what I don't personally know, I'm going to get expert tips from people who DO know - which is why I named this page About US, as I will also introduce the other experts as they come on line here.
By the way, for a bit of a chuckle see  ....
35 Things I Bet You Did Not Know about Helene Malmsio 

Well, to continue the traditional About Me page, below here are some of the things I have learned how to do really well, or simply learned how NOT to do it!
I'll just break them into blocks for the time being and add content pages (and their links here) for each one later on... so the text with links will lead to a page with an actual explanation and photos if I have them, the rest of the entries are me "thinking out loud" as I plan to write the content for this site, so bear with me!

---
Lets start with my Jobs, as most people judge you by whether you were good enough at something to actually get paid to do it - lol!

Retail Soft Furnishings and Interior Decorating

Modelling - photo & catwalk


Legal Secretary / Clerk

Operating serviced offices and consulting to deliver corporate support services to international clients


Community services project officer for Community SkillShare


Structured skills trainer & Workplace Assessor for long-term unemployed participants in the centre


This then led to me taking over the place and becoming the General Manager of Comm SkillShare


Field Officer for Group Training Australia - employment services for Apprenticeships

Public Speaker & Trainer in health and nutrition network marketing & also for GTA talks to employer & community groups


Recruitment services & Job Search Training for various employers and recruitment services.

And in between these jobs I usually operated my own Business as well.

Sometimes I converted the paid employment into a Consulting role so that my Company could take over the role.

Strategic Services has been used in most of my Trading names and Companies for:

Agency and local consultant for overseas companies establishing their business operations in Australia.

Made liquor licensing applications and managed the operation of a restaurant and part of a night club

Conducted Marketing audits and planning for manufacturing and retail clients

Structured Skills training and assessment for RTO's in Vict.


Marketing of the Nationwide Aust Traineeships and Apprenticeship programs to employers, including existing staff and recruiting and interviewing new staff .

Website building, SEO, Internet Marketing, Affiliate Marketing, SEM, and developing online business via web2 properties for clients and my own sites.

Built and sold over 1,000 'Squidoo" Product sales pages over the years. Also Hubs and Knols and other web.2 platforms.


Book publishing is now expanding beyond pdf ebooks to also include Kindle book publishing.

Learned a ton of IT and Internet skills along the way!

---
Work At Home Businesses include my MLM and Network Marketing experiences:

Amway

Herbalife

And my mother used to sell Avon and Holiday Magic as well, so I learned about MLM as a teen.


Selling handmade handicrafts at markets and in shops on consignment is another good way to make your hobbies self-funding. After all, once you have made enough for yourself and as gifts for friends, what are you going to do with them all?

My handicrafts are good enough to not only give, but also to sell.

---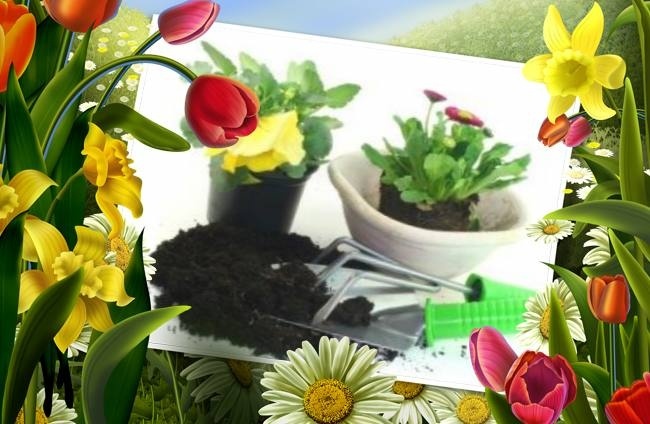 DIY - Home renovations:

Decorated and fitted out 3 retail soft furnishing stores

Decorated my own homes


Built a 2 story timber home- septic tanks, cement mixing, brick cleaning, stump hole digging, weatherboards oiled, two years of w/ends on the job


Renovated 2 offices for law firm


Built 5 classrooms for SkillShare before I could start training jobseekers (not in the job description - lol!)


Curtains & Upholstering

Interior decorating


Gardening - another love of my life!

Apart from crafts and renovating, the garden would have to be the most rewarding project you can learn how to do it yourself! I'm a pro at all aspects just about:

Fish ponds

Recycling - big time! Despite my neighbours constant complaining to me and making crank reports to the Council.


Bamboo - don't grow it!!

Striking plants from cuttings

---
Beauty therapies & recipes

Massage & Reflexology

Kinesiology

Natural Lotions and Potions

Hand made soap etc


For over 30 years now I have compiled a gazillion herbal remedies and ancient 'cures' 

In the '80s I hand printed and published my book "Did You Know?" which was hand illustrated and bound as gifts for friends.

I still use these natural beauty and herbal remedy recipes and will share them on this site.


Weight loss & Nutrition

What can I say? Been there, done that, got the T-Shirt for every diet ever spoken or written about.

So believe me, when I publish anything about diets for weight loss, I do know what I'm talking about.

At the moment I'm still struggling with a bout of Thyroid issues, so stabilizing my weight is once again a problem for me, but the basic principles still apply.

Scarsdale Diet - Cabbage Soup -


Atkins - hCG - Think Thin -

Herbalife and now Vegetarian losing weight eating Raw Food diet. So I wrote a book about it,

---
Crafts - I love handicrafts!

Knitting

Crochet

Embroidery + Cross Stitch

Sewing, dressmaking, mending

Hooked rugs

Candles & soy candles

Herbs, Salts, Vinegars, Oils

Pot Pourri sachets & bowls

Dried flowers - wreaths etc

Pressed flowers

Greeting cards

Dolls & Teddies

Bread Baskets

Macrame

Clay sculpting

Sketch and Oil paint portraiture

Weaving and decorating baskets

Assembling Gift Baskets

Patchwork quilting

Decoupage:


Paper making

Tie Dying

Wood carving

Book illustration & Binding


Cooking - my next best love!

Bottle preserving

Drying preserving

Baking cakes and biscuits

Jams and Sauces

Ice Cream, sorbet,frozen yogurt

Frugal cooking

Pet foods

Chocolates and sweets

Jar Recipes

Breads

Desserts

Juicing

Vegetarian meals

Soups

Dips & rolls

Pastry & Pies

Noodles

Rice

Fondue - yum!

Raw Food - seasonal menus and FAST recipes.

I love that I don't have to cook for myself when I don't feel like it.

I just pick it and eat it! I'm publishing a book about it on Amazon soon!

---
Single, Married, divorced, single

*twice*

Home maker

wife,  Step mother

Daughter,  step-daughter


Carer to aging parent

Loyal friend

Great Boss & co-worker


Pets - my furry kids!

Cats

Budgies

Goldfish

Goat - lovely Sherry, the Angora cross.


Kangaroo

Chickens

...aaaaaaaawww.... My two feral Hooligans!

---
Going green - been doing it for years, glad it's now fashionable

Solar Heating

Garden recycling / organic

Energy Saving

Cleaning & Organizing Home - there is a definite art to this!


Housekeeping

Non-toxic / natural Cleaning


Laundry without chemicals


Planning / schedules

Hiring cleaners

Spring cleaning
---
Holidays & Celebrations

Most of my life I have been a fiend about celebrating and decorating the house at every opportunity, so I have a ton of experience with:

Easter - eggs, chocolates, decorating, crafts


Christmas - decorating, cooking, gifts, crafts, cards,

Birthdays - party planning, fun gifts, decorating

Costume parties - finding or creating the perfect costumes.

Corporate networking events




Travel - I had lived in 3 countries and spoken 3 different languages by the time I was 8 years old... and I have traveled around an adult, for business as well as for holidays, so there is quite a bit of experience there.

Denmark

Sweden

Australia

New Zealand

USA

Hong Kong

Phillipines

Thailand

---
Finance & Money Management

Frugal living

Investing

Superannuation

Mortgage / Renting

Car loans

Insurances

Wills & Estate planning

Real estate - buy & sell

Charity & Donations


Business Planning & Management

R&D

Business plan

Set up

Finance

Marketing & audits


Staff recruitment & training & assessment

Processes & organization


Sales & Marketing

Customer Service

Tax

Public Relations & Promotions

---
Self Help Mentors / Training:

Jim Rohn - a gentleman and a scholar!  (Pictured with me above)


Lou Tice - Pathways to Excellence

Earl Nightingale




Tony Robbins - I fire walked too!


Exercise & Fitness

When I was dieting I would exercise up to 4 hours a day!

Aerobics

Isometrics

Callanetics

Oxysize

Exercising from Videos / DVD's


Fishing

Flying Gyros

People I admire include:
---
Palmistry

Tea Leaves

Tarot

Visualization




Pathways to Excellence

Member of Baha'i Faith

Music

Vegetarian

Animal Welfare

Prayer



Book writing and publishing:

I have been publishing ebooks for about 8 years now and giving them away as free ebook downloads, or selling them as you can see here on this site.

I have also now got a few books for sale at Amazon.com - check them out here as the Author at Amazon and at Lulu Publishing and here as the Publisher (not all of these search results are my books, just look for the Strategic Logo) 

At the start of 2014 I once again began to workshop my Tony Robbins "Personal Power II" program for 30 days, and I invited you to join along with me if you have the coaching program.
"I'm Reclaiming my Personal Power Again for 2014 "
In the next 30 days I'll talk in detail about the goals and actions I'm taking, but in this introduction, lets just mention some of the things I'll be working on:
Week 1:

"Reclaiming My Personal Power - Sessions 1+2+3"
WARNING: positive / negative associations and conditioning ahead!

"Reclaiming My Personal Power - Session 4"
Onward and Upward - session #4 has Interrupted my patterns!
"Reclaiming My Personal Power - Session 5" 
Managing my State means less time and energy spent needlessly having my knickers in a knot!

Week 2:
Reclaiming My Personal Power in 2014 - Session 6
Using Empowering Q&A today! ... No more endless-loop limiting questions for this little black duck!
I've got to say, this is one of my favourite session days, because it is all about how to mentally change your state to improve the way you feel

Reclaiming My Personal Power in 2014 - Session 7 & 8
Discovering what is your own Hierarchy of Values helps you to work out what are the drivers in what you do in life. Most of life is spent trying to avoid
Reclaiming My Personal Power in 2014 - Session 9 + 10
ITS TIME! ...To get back on track, Helene!
Well, the summer heatwave and some of the usual ass-hattery going on delayed me a bit on the last two sessions for last week, but I'm back on track here.

Week 3:
Reclaiming My Personal Power RIGHT NOW - Session 11 + 12
Anchor Aweigh! Learning how to Anchor my Emotions to Positive States and an Attitude of Total Expectation! 
Reclaiming My Personal Power RIGHT NOW - Session 13
Financial Mastery? I don't think I'll learn it in this session. Good for people who don't even realize they have mental beliefs that are holding them back, but not what I need at this stage of my financial education... moving on to session 14 pretty quickly here.
Reclaiming My Personal Power RIGHT NOW - Session 14
Unlocking Your Financial Genius: Are you a "Rich Bastard"?

This is the next session about Financial Mastery, and it talks about stopping your financial self-sabotage, so that you can move on to become more successful
Reclaiming My Personal Power RIGHT NOW - Session 15
Only Scaredy Cats are Afraid of Success!!!
So today Tony starts off asking if I am afraid of success... well, no, of course not... I want all the success I can create!

But this is not as obvious as we might think. Fear and adrenalin are helpful and useful to help us, save us from danger, and also as a tool to motivate ourselves into positive action.

Week 4:  on the home stretch!
Reclaiming My Personal Power - Sessions 16 + 17
Self Sabotage - Unstoppable Confidence - Increasing Your Energy
Reclaiming My Personal Power - Sessions 18 
I was on the home stretch of the last few days in this 30 day Personal Power II coaching program by Tony Robbins, when things got the better of me

Reclaiming My Personal Power - Session 19 
Day 25 of the month long Personal Power II coaching is about to best deal with problems... because we will encounter problems that will require solving! 
Reclaiming My Personal Power in 2014 - Session 20 - Conclusion 
I personally believe that most successes in life come from simply showing up!!! Its true.  How many people hear about courses, get given free invitations, 

Needless to say, 2014 ended up being a totally amazing year, with so much achieved, and I even moved from my home of 21 years.
On the road to new adventures and actually having some fun and relaxation in my life again - wish me luck!

╔╗╔╦══╦═╦═╦╗╔╗ ★ ★ ★
║╚╝║══║═║═║╚╝║ ☆¸.•°*"˜˜"*°•.¸☆
║╔╗║╔╗║╔╣╔╩╗╔╝ ★ NEW YEAR ☆ 2015
╚╝╚╩╝╚╩╝╚╝═╚╝ ♥¥☆★☆★☆¥♥ ★☆
Well, now that we are approaching the last quarter of the year in 2015, I've decided its time for a COMEBACK!!

I'm coming out of retirement and launching myself back into the self help training and public speaking mode, along with publishing a whole new series of self help books for young adults.
Lets change this era from the 'information age' into the 'KNOWDLEDGE AGE' ... and begin with the kids!
They are our future, they need have the highest quality of self development training and  Life Skills to be able to craft their best possible life and enhance this world.
Let's do it - who wants to join me on this new journey??
Drop me a line here and let's see how we can pool our skills and experience to help make the world a better place together.

Well, that is a good start to my long list of experience gained over 40 years of my learning to do it myself!
Below are the pages linking to the text references here.  I'll be adding about 30 pages of more history about me and my experiences, to help show you why the heck I think I have anything to teach you - lol!
And if you know me well, and think that I have left out some useful skills here, or have a story to share about me -  tell me about it in the submission box below and you get your own whole page on the site - thanks!

Here are the project experiences mentioned here in this About Us page
Do you have a great story about experiences you know that Helene and the gang have had? Share it!
These are the latest updates About Us!
Click below to see contributions from other visitors to this page...



I really want to know what you think of this site, this page, and to hear your tips or suggestions about it.
So please share your story or simply add a Comment in the comment box.
If you feel that the information on this page has been useful to you please give it a Like or share it with your friends - thanks!!

"You are a life Saver!!
I recently discovered this site and I can tell you that my life has not been the same. I now come here EVERYDAY and spend at least 1 hour.
I used to spend that time browsing online fashion and beauty magazine which just means that I spend more. Now I have replaced that habit with coming here.

In future I will think about contributing articles as well. Thank you! Thank you!! Thank you!!! and God bless"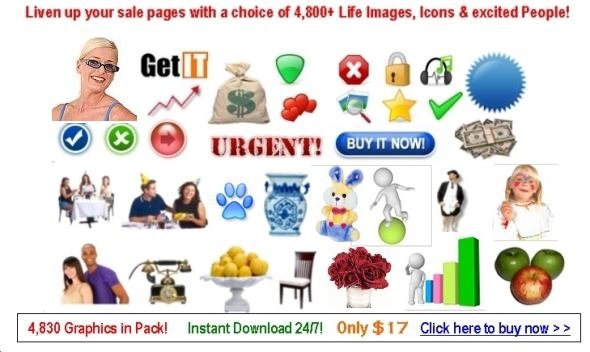 Contact Us | About Us | Terms of Use | Privacy Policy | FAQ | Testimonials