Dear



Thank you for subscribing to my PLR content weekly ezine!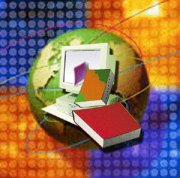 INDEX:
Inspiring Power Quotes
Latest PLR content released this week
Free Meme or Infographics Image!
Sponsored Resources - Super special sale + my Bonuses!
Your Free PLR Article!
Editor's Notes / Humour / new books


If you haven't already done so, its time to collect your other subscriber gifts, including a set of sample PLR articles and also my report on how to use PLR to slay your competition.
Grab them by clicking on the download links here:
I hope you enjoy the e-zine as much as I do writing it.
Thank you to my readers who refer other people to my ezine.

If they want to subscribe for the next edition, they can just visit the website and subscribe here: ezine subscription


If you ever decide that you want to unsubscribe, you will find the link at the bottom of this page.


Welcome to the new "PLR NewsFlash" ezine, where as a subscriber you will get updates about the latest PLR content packs posted on the site and as WSO specials, and also be given a free PLR article to use every week - Lucky you!

~*~*~*~*~*~*~*~*~


Inspiring Power Quotes For This Week:
7/1
"Success equals goals... all else is commentary." - Brian Tracy



7/2
"If you aren't making any mistakes, it's a sure sign you're playing it too safe." - John Maxwell



7/3
"I don't know the key to success, but the key to failure is trying to please everybody." - Bill Cosby



7/4
"The dictionary is the only place where success comes before work." - Arthur Brisbane



7/5
"Striving for success without hard work is like trying to harvest where you haven't planted." - David Bly



7/6
"As long as you are going to be thinking anyway, think big." - Donald Trump



7/7
"Success is the sum of small efforts repeated day in and day out." - Robert Collier


What's New?
I keep updating the site with new PLR content for you, and also have a catalog that you can review and just check off the packs you have already purchased.
You can grab the latest version here at any time (right click to download): Strategic Services PLR content Catalog


THIS WEEK I have been adding new Health, diet, fitness PLR content, including a series of article packs about exercise programs, so if that is your niche, you need to check these out here:


Health / Weight Loss / Fitness PLR content


NEXT WEEK: I plan to release a new pack of PLR for Bloggers and people servicing Bloggers, with a report about how to overcome writer's block for Bloggers, and a heap of other brand new content about blogging and unique marketing tools to help promote your blogs.


It will be sold as a "Warrior Special Offer" sale package and affiliates can promote it via JVZoo.


This will be the first of a series of WEEKLY brand new releases I'll be doing, so get ready for next weeks ezine!


~*~*~*~*~*~*~*~*~


This week's BONUS MEME GRAPHIC for you to use and have some fun with!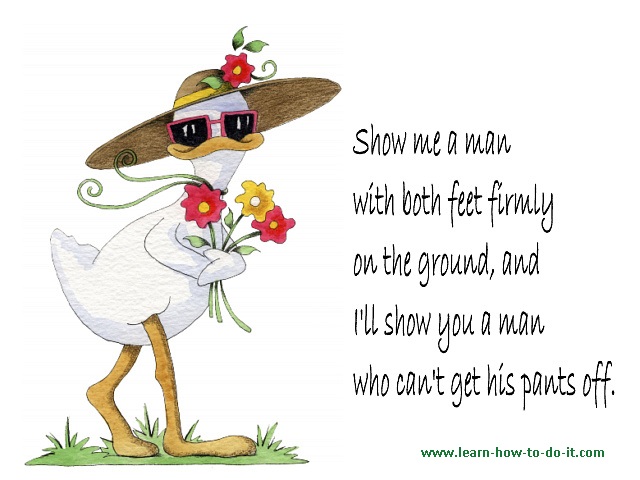 Sponsored Resources


Our Sponsors and Affiliates are what keep this newsletter and the weekly gifts free to you, so we appreciate your support when purchasing from our sponsors.

*NEWSFLASH* *NEWSFLASH* *NEWSFLASH*



Tiffany Lambert (Dow) the Ghostwriter to the Gurus is holding her internationally famous $1 PLR sale again!!!



It only happens a very few times a year, and this is ABSOLUTELY the best time to grab all the Mini-Mart PLR content you want for $1 a pack instead of per page - one week only sale.



All you have to do is to go to her Sales coupon and buy how many packs you want at a buck each, then email her the list of PLR packs that you want, then Tiff will personally email the files direct to you



(And as a bonus I will give you a free PLR pack from my store, for every pack you buy from Tiff! More info below)

Step 1. go here: Tiff $1 sale



2. click the SPECIALS link on the right hand side column (at bottom half of page)



3. select how many packs you will want (or first visit the category pages to see what's on offer if you haven't been to her site before) and buy a paypal Voucher for the amount of packs you want... eg 10 packs, buy a $10 voucher.



Note: only the "Full Content Funnels" are excluded from this sale... EVERYTHING ELSE is $1 a pack!



Even the $116 and $57 Packs Are Now Just $1 each!



4. email Tiffany to tell her the packs you want. Her email address is in the download document you get when you pay for your Voucher.



Just go here: Tiff $1 sale



*BONUS* *BONUS* *BONUS* *BONUS*



For every $1 pack you buy from Tiffany via my link, I will match it with a FREE PACK from my own brand new PLR site!!!!



Just send me a copy of your paypal receipt showing how many packs $1=1pack you have bought from the link here from Tiffany (to HERE), and tell me the names of MY PLR packs you want me to send you from MY site (SEE directory HERE) - and I will send them to you for free!



DOUBLE YOUR $1 SALE VALUE!!



BEST deal ever!!! Go grab yours today before it ends.



~*~*~*~*~*~*~*~*~


This week's free PLR article:
Just copy and paste the content from here and use it within the PLR rights (at the bottom of this email)



"Power up Your Pilates and Yoga Routines" - (540) words



Everyone knows that Pilates and yoga can sculpt a nice physique, tone and strengthen muscle tone and helps improve your posture, but how much does it do for actual weight loss? Unfortunately you may need to rev up your routine to get the fat burning results you desire.



The solution? Add cardio interval training to your Pilates or Yoga routine.



Start your daily routine with some cardio to get your heart rate up. Then switch to some Pilates movements or Yoga poses while you recover from the cardio. Once your heart rate is almost normal again, do some more cardio training. By switching back and forth you get double the benefits.



You get the muscle toning benefits of Pilates and an awesome cardio boost all during the same workout. This will add power to your daily Pilates workout, but only do this routine three days a week. The other days you can stick to your normal workout routine.



This is a lot like interval training that runners use. They will run at a good pace, keeping their heart rate in check and then do sprints for 30 seconds to one minute. Adding a few blasts of cardio into your Pilates or Yoga routine will give you the same benefits and help you burn fat a lot faster.



Once you become comfortable with the added cardio routines you can later add some quick strength training sets to your interval training.



Keeping your body guessing what's coming next will help it burn calories and fat more efficiently. When the body gets used to the same old routine it doesn't burn calories as effectively as it did when you first started out.



Challenge it from time to time. Change up your routines. Go ahead, add some cardio and strength training in the mix with yoga and Pilates. You'll feel great and keep your body pumped and ready to go.



What kinds of cardio activities can you add to your workout?



Jumping rope is a great cardio exercise that you can do indoors and doesn't even take special equipment. In fact, if you haven't purchased a jump rope yet, you can do the exercise without it.



Jumping jacks can be done without any equipment at all. Most people loved jumping jacks as kids. This is a fun way to get your heart rate up really fast.



Not ready for jumping rope or jumping jacks just yet? Try marching, walking or running in place. It's very easy to control and maintain your pace with this exercise, but it does get your heart rate up. If you need to add some intensity, start moving your arms.



Dancing is another great way to add cardio intervals to your routine. Find dance moves you like and have fun. Don't worry about not being a good dancer, you can do this behind closed doors and no one will ever see you, but you'll be reaping all the benefits.



Exercise can be a lot of fun if you make it fun. Many people enjoy yoga and Pilates because they are considered passive exercise methods. Don't leave out the fact that you need a good cardio workout too. These tips will help you incorporate more fat-burning cardio sessions into your weekly workouts.

End of free PLR article

~*~*~*~*~*~*~*~*~



Here is what you can do with this PLR article and meme/graphics:



[YES] This source file of contents:



* Can be used as content on your website or blog



* Can be used as content in published e-books and reports (sold with personal rights only)



* Can be used in an auto-responder series



* Can be Edited or Spun however you wish



* Can be used to produce video articles



* Can be published off-line



* Can have your name put on them



* Can be rewritten for submission to article directories



[NO] This source file of contents:



* Cannot be sold or given away with other PLR or any form of resale rights



* Cannot be added to a PLR or IM membership sites



* Cannot be submitted to article directories without substantial alteration



If you want to compile the articles into an e-book or report you can sell or give away your finished ebook, but you must only give personal use rights to your buyers.



In other words, you cannot pass on PLR or resale rights to these articles in any form.



The articles have been written around keyword phrases and the title of each article includes the keyword phrase.



If you are using the articles on your website it is a good idea to give each article a unique title.



Keep the keyword in the title, or if you decide to change the keyword, change it in the first and last sentences of the article too.



You can edit the articles for your website any way that you wish.



Any questions, comments, concerns or help needed, contact me using the email form at https://www.discoveryhub.net/contact-us.html


Editor's Note / Humour / new free books
I really appreciate you subscribing to this ezine, I hope you enjoy it, and I welcome your feedback about this ezine - you can use this form to Contact Me



Have a Laff!



I had amnesia once. . .maybe twice.



All I ask is a chance to prove money can't make me happy.



They told me I was gullible. . .and I believed them.

What if there were no hypothetical questions?

One nice thing about egotists...they don't talk about other people.



What was the greatest thing before sliced bread?



I used to be indecisive. Now I'm not sure.

The cost of living hasn't affected its popularity.



Show me a man with both feet firmly on the ground, and I'll show you a man who can't get his pants off.

It's not an optical illusion. It just looks like one.



~*~*~*~*~*~*~*~*~



Thank you for joining us today, I hope that you have found some helpful PLR packs and enjoyed your free PLR article this week!



Helene Malmsio
Editor

www.discoveryhub.net

Strategic Services
PO Box 412
Maryborough
Victoria 3465
Australia

=================================

DISCLAIMER: All information is intended for your general knowledge only and is not a substitute for your counselor's advice or treatment. Use of these products and tips are at your own risk. We make no warranty, express or implied, regarding your individual results.

~~~~~~~~~~~~~~~~~~~~~~~~~~~~~~~

DISCLOSURE: I may be an affiliate for products that I recommend. If you purchase those items through my links I will earn a commission.

You will not pay more when buying a product through my link. In fact, I oftentimes am able to negotiate a lower rate (or bonuses) not available elsewhere.

Plus, when you order through my link, it helps me to continue to offer you lots of free stuff. :)

Thank you, in advance for your support!



No Liability



Under no circumstances will the product creator, programmer or any of the distributors of this product, or any distributors, be liable to any party for any direct, indirect, punitive, special, incidental, or other consequential damages arising directly or indirectly from the use of this product.



This product is provided "as is" and without warranties.



Use of this product indicates your acceptance of the "No Liability" policy.



If you do not agree with our "No Liability" policy, then you are not permitted to use or distribute this product (if applicable.)



Failure to read this notice in its entirety does not void your agreement to this policy should you decide to use this product.



Applicable law may not allow the limitation or exclusion of liability or incidental or consequential damages, so the above limitation or exclusion may not apply to you.



The liability for damages, regardless of the form of the action, shall not exceed the actual fee paid for the product.



Note: Articles in this pack may concern health treatments and references to trademark brands.



I am not legally, medically or professionally qualified and like all of my products, these articles are supplied for entertainment purposes only.



Any claims that are made in your use of them and any consequences of your use of them are your own responsibility.



You are advised to take legal advice in relation to setting up disclaimers and other aspects of your business.

~~~~~~~~~~~~~~~~~~~~~~~~~~~~~~~

Unsubscribe only if you want to stop receiving this ezine.

Instructions are below.

~~~~~~~~~~~~~~~~~~~~~~~~~~~~~~~