Dear



Thank you for subscribing to my self help & inspirational motivation ezine!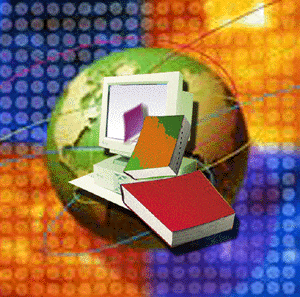 INDEX:
Inspiring Power Quotes
Weekly Report: "Guide to $100 a Day Online"
Sponsored Resources
Get Motivated!
Healthy Power Tip
Your Free PLR Article: "How to Manage Your Stress by Staying Organized"
Editor's Notes from Helene
Have a Laugh!
Daily Self Reflection

I hope you enjoy reading "Power Tips" e-zine as much as I do writing it.

Thank you to my readers who refer other people to my ezine.

If they want to subscribe for the next edition, they can just visit the website and subscribe here: ezine subscription

If you ever decide that you want to unsubscribe, you will find the link at the bottom of this page. (But I'll be really sad to see you go!)

If you haven't already done so, its time to collect your other subscriber gifts, including a set of sample PLR articles and also my report on how to use PLR to slay your competition.

Grab them by clicking on the download links here:
PLR Report

Sample Pack of PLR Articles

~*~*~*~*~*~*~*~*~


Inspiring Power Quotes For This Week:

1/2
"Success often comes to those who dare to act. It seldom goes to the timid who are ever afraid of the consequences."
- Jawaharlal Nehru

1/3
"Success is never ending, failure is never final."
- Dr. Robert Schuller

1/4
"I just love when people say I can't do something because all my life people said I wasn't going to make it."
- Ted Turner

1/5
"Great thoughts speak only to the thoughtful mind, but great actions speak to all mankind."
- Emily P. Bissell

1/6
"Obstacles are those frightful things you can see when you take your eyes off your goal."
- Henry Ford

1/7
"It takes a strong fish to swim against the current. Even a dead one can float with it."
- John Crowe

1/8
"You will never find time for anything. You must make it."
- Charles Buxton



Learn more of our how to do it tips for motivating yourself every day by using free daily motivation and also get inspirational quotes.


What's New?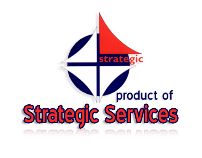 Well, first of all, let me wish you HAPPY NEW YEAR peeps!

"Be at war with your vices, at peace with your neighbors, and let every new year find you a better man. "
- Benjamin Franklin

You get to have a bright shiny new fresh start to all the dreams you have let slide in the past year... you get a "do over" lucky you!

And this year you will be better equipped for achieving your goals than ever before, because you have been "reading a book a week" via these complete self help reports.

Don't know if you realize it yet, but you are reading a book a week and soaking up all that new information, and staying focused, and being productive, and putting information into ACTION, which is how you will make 2018 the best year of your LIFE!

So, today I have a primer to get you set up for online opportunities, that you can use to grow that business you've been thinking of, or just use it to set up an extra income stream or two.

O.K. Lets begin with this weeks Power Tips report for you... ENJOY!


Report:
"Guide to $100 a Day Online"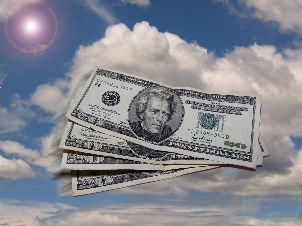 There are many reasons why you might want to start making money online. Some want to pay off past debt, others want extra spending money, and some are building wealth to prepare for their financial future.

When you start looking into ways to make money online, and what's possible for your efforts, you hear experts talk about setting goals for yourself.

Some of those goals will be task-related, such as writing 5 pages per day.

Others will be related to your cash flow, such as earning your first dollar online, or getting to the $100 per day milestone. It's good to have goals like this because it keeps you motivated.

Here are some common sense steps to get you from $0 to $100 a day earnings in the shortest amount of time.

Step 1: Pick a Money Niche

Without the right niche, you're not going to be making anything, much less $100 a day. But forget the whole slimy process of looking for one specific keyword that has just the right measure of traffic and the least amount of competition.

You may want $100 a day, but your next goal will be to multiply that into something more, right? That means you'll need to have a niche you enjoy working in – and personal satisfaction also translates into more money – more so than keyword volume and competition stats do.

At the same time, you want something that has profit potential. You can't be careless about that part of the equation, either. What constitutes a money niche? Preferably, it includes lots of product creation and affiliate sales potential – maybe even in both the tangible and digital realms.

Let's go over a few examples so you can learn how to size up a niche right of the bat.

Everyone always wonders if they can begin in the "Internet marketing" niche. Yes! Even if you're not meeting your monetary goals, you can still teach someone who knows less than you on some topic, what they need to know.

For example, if you know any of these skills, you can teach other would-be Internet marketers about this:

• How to write articles or sales copy
• How to install a blog
• How to make a video for YouTube
• How to conduct keyword research
• How to use social networking sites

You have plenty of potential in this niche. You can recommend or create tons of how-to products in digital form, and you can also recommend tangible items like Dragon Naturally Speaking or books sold on Amazon about branding and leadership, email marketing and niche research.

Let's look outside of the make money online niche. Health is big – especially the evergreen diet and fitness niche. Here, you'll find a whole host of profit potential, including things like eBooks about how to lose weight or how to perfect specific parts of your body (think abs, legs or rear).

You can also promote tangibles such as scales, treadmills, kettlebells, and more.

Or how about pets? Pet owners are a big online target audience – and they like to buy toys, clothes, treats and more – as well as download info products about grooming, healthcare and training.

You have to strike the right balance between narrow and broad niches. If you zero in on just one model of one brand of one product, then you're boxing yourself into a corner.

At the same time, if you try making $100 a day on a broad site like "health" then it's so all-encompassing, it makes it harder to be seen as an authority in the niche and gain some footing for sales.

Step 2: Pair Products and Services

There's one thing people need to remember whenever you're striving for that $100 a day goal – you need to work hard on all levels to make it happen for you. Some experts will advise that you pick one niche, one business model – and work on it from there.

Others will tell you to diversify from the very beginning. This is a great concept because it helps you cover all bases. When one branch isn't making as much money, you have the potential to bring in cash in other ways.

Some methods are residual, while others crank out cash one time only for you. It's a good idea to pair both services and products in your initial efforts.

Create products for a target niche audience. It can be in any niche that you want – but start working on creating something that other marketers will promote for you as your affiliate.

Ideally, you want an evergreen product that will build sales over time. You don't want something that's considered a flash in the pan. Create eBooks, video courses and membership sites that will generate interest and lure affiliates to your offer.

You don't have to have a $100 product to make $100 a day. You can create a narrow topic info product and sell it cheap and appeal to a wide audience where you have a price point that makes buying it a "no brainer."

Recommend other people's products to get your income up. It's easy to rank online for a specific product name when you review it on your blog. The key is to become a trusted reviewer – someone who tells it like it is and doesn't gloss over the "cons" of the product.

Don't just look for whatever's ranking well in the marketplace. Look for products that fit your target audience perfectly. Don't recommend anything without trying it, either. Always go through a course and give a thorough, deep review.

Provide services to go along with your product creation and affiliate marketing efforts. Services are always in demand, and since you're becoming a marketer yourself, why not tack on some tasks that you can do for others?

What kinds of tasks are you doing for your own business that you can offer to busy marketers willing to pay?

• Ghostwriting
• Social Marketing
• Search Engine Optimization
• Graphic Creation
• Website Development
• Customer Service…and more.

You can rely heavily on services to get started and then wean yourself off of them as your income nears closer to $100 a day with residual product and promotion earnings.

Report continued below...


Sponsored Resources:
Our Sponsors and Affiliates are what keep this newsletter and the weekly gifts free to you, so we appreciate your support when purchasing from our sponsors.

~*~*~*~*~*~*~*~*~

I'm an author who has published over a dozen self help and natural health ebooks and paperbacks, so in this section I'll usually feature one of my books for you to check out.

Tap or click the banner below for my Workplace Solutions self development series. Instant download available 24/7 - don't wait any longer to get the solutions you need today! MAKE 2018 YOUR YEAR...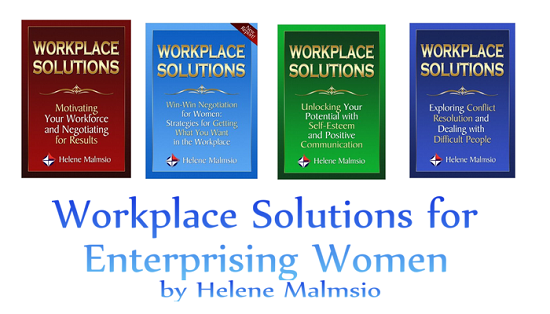 ~*~*~*~*~*~*~*~*~

ADVERTISERS:
If you have a product or service that you would like to feature here for our subscribers, we feature approved classified ads here for only $17 per edition, so please Contact me me to book your advertisement (or an advertorial article).

~*~*~*~*~*~*~*~*~



Please do check out my new range of 2018 Diaries! Just click on the Diary images below to see the selection.

Or if you want Monogrammed Diaries, check out a sample on this link: Monogrammed A 2018 Diary Monthly & Weekly Planner: 12 months with Contact & Password lists & spare Note pages 8.5 x 11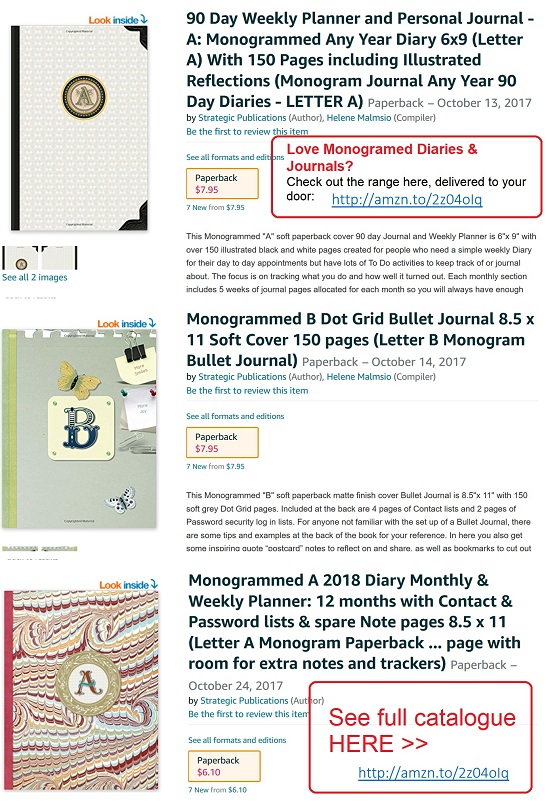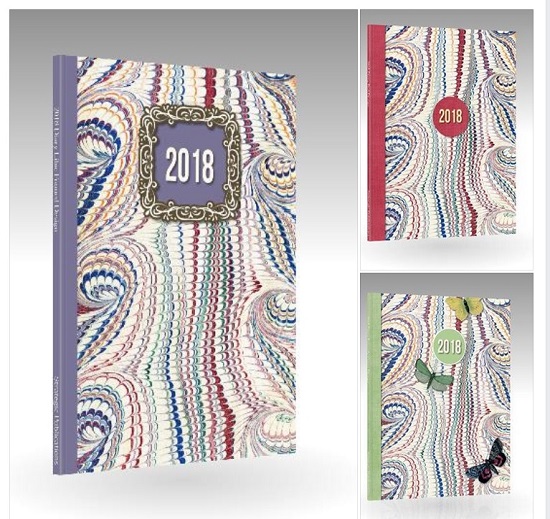 "Guide to $100 a Day Online" Report continued...
Step 3: Blog Daily

Blogging daily is important for you to achieve your financial goals. Blogs are well received by Google and other search engines, and they're also easy to run and rank quickly in the SERPs (search engine results pages).

Line up a set of blog topics for your niche. Don't worry as much about keywords as you do writing for your target audience. Keywords don't buy from you, humans do.

Use keyword research as a guide to help you discover what your target audience wants. But steer clear of writing some perfect formula of words that ramps your content up to a specific density level. It will read awkwardly to your visitors.

In addition to keywords for ideas and guidance, use forums in your niche to pick the brains of your target audience. The questions they're asking and the problems they're talking about provide you with prime opportunities for cashing in on your blog.

Not only does frequent blogging provide your search engine bots with more fodder for them to index, but it keeps your human visitors returning because they know they can always find fresh content and news on your site.

You'll be revered as the person who always has an ear to the ground – someone guiding the way in the niche they're tuned into. If your blog becomes stagnant, not only do search bots come less frequently, but humans will see the blog and believe you've given up – or simply don't care anymore.

Step 4: Socialize Your Site Well

Many marketers get all excited about online marketing, so they pick a good niche, create great content and slap it up on their blog, intending to wake up the next morning with their very first sale.

Only, this isn't a situation where if you build it, they will come. You have to spread the word about your site, and online, that means socialization. Social networking sites are those like Twitter, Google Plus, and Facebook

It also means getting the word out on forums within your niche. Socialization is done in two ways. The first thing is to get into the habit of socializing each blog post you make.

As soon as you hit publish, post the link, with a bit of text that encourages people to click through – on Twitter, Facebook and G+.

Interact with others on these social networking sites, too. Follow people who are interested in your niche. In many cases, they will follow you back. Comment on their posts and share theirs once in awhile and most people will reciprocate.

On Facebook, don't socialize your site to your personal friends and family. Instead, create a fan page where people can Like the page and share your statuses with their own friends.

You can log in as your page and Like similar pages and interact on their pages. People will follow your link to your page and Like yours, too. So for example, let's say you're in the diet niche and you create a "Losing Fat Over 40" page.

You can log in as your page and go like other diet and fitness sites. Participate (genuinely) on their pages and it will be logged in as "Losing Fat Over 40," promoting those who are 40 and above and overweight to click on your page link.

Step 5: Prepare a Lucrative Joint Venture

Networking in this manner helps you connect with other marketers in your niche. No marketer wants to be left completely alone in their online efforts. Everyone enjoys finding like-minded niche leaders because it provides ample profit potential.

Don't approach another marketer with a cookie cutter offer for them to promote you. There is a certain amount of etiquette involved. To start with, promote their products if you believe in them so much.

Connect with them about your affiliate status and how your customers are enjoying their products. Approach them about the possibility of your product being a good fit for their own audience.

This requires you to spend some time getting immersed in their online community and seeing what it is their customers want and feel they get from that other person.

When you approach them, don't just ask if they want to see if your product is a good fit, send them the download links or access to the product and a bevy of tools they can use to promote it if they want to, including their affiliate link!

Getting to the $100 a day level isn't difficult. It just requires a lot of action taking and planning. Don't let competition or technicalities get in your way.

Plow through it with enthusiasm and baby steps and it will help you achieve your monetary goals in no time.

~*~*~*~*~*~

I hope you enjoyed this self help report and will put the information to good use!

You can learn more about how to design your own specific self development plan with this online guide

There is a ton of useful resources and training guides online at my website, so please visit and have a jolly good look around at all the content subjects. You will learn a lot at my self help supermart - and its all free.



And please, as I keep asking, do let me know what your most desired self help topics are, and I'll try my best to publish exactly what you are looking for

~*~*~*~*~*~
Get Motivated!
Here's a Free Motivational Social Media Graphic For You To Enjoy and Share!

All you need to do is to right click on the image and select "Save image As" to download it to your computer.

Feel free to download and share the social media image below with your friends and family - ENJOY!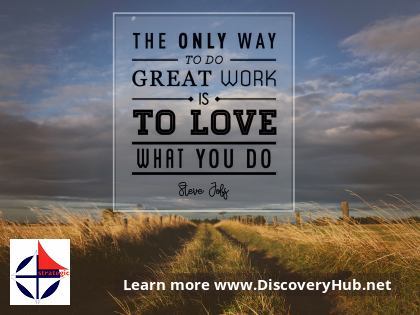 Healthy Power Tip:
Water Load

When it comes to losing weight, there's no more powerful weapon than water. Making this your number one beverage will allow you to see results much faster. The typical person is recommended to have at least 6-8 glasses of water daily.

For real weight loss, you can drink 8-10 glasses of water each day. It may seem hard to down that much water when you aren't used to it. There are several ways you can add water that will make it easier to swallow.

· Keep a water glass on the kitchen counter. Make this a special glass that's one of your favorites. Fill it up each time you walk into the kitchen.

· Drink a glass of water before meals. This will help to make you feel full and get more water in your body.

· Carry a water bottle with you wherever you go. If you have water with you, you'll be more likely to drink it.

· At restaurants, skip the soda and stick to water. It's better for you and it's almost always free.

· Drink a glass of water as soon as you wake up each morning. It will help to hydrate you and give you a pick-me-up.

· Add lemon to water. Sometimes the taste of water keeps people from enjoying its health benefits. Adding a squirt of lemon or limejuice can help to perk up the flavor.

· Drink water cold. While some people enjoy room temperature water, many people find it more palatable when it's cold.

Why is water so important? You are made of more than 70% water. Every cell in your body requires water in order to carry out its processes. You need water to dissolve important vitamins and minerals.

Water helps to regulate your blood pressure, your body temperature, and keeps things running smoothly. When you don't give your body enough water, it holds onto it. When you give it plenty, you're less likely to retain water.

Your body also gets rid of fat through sweat and urination. If you're not providing it with water, you're not giving that fat an easy exit. But by drinking plenty of water, you'll lose weight faster and you'll feel better.


Your Free PLR article:
"How to Manage Your Stress by Staying Organized"
I'm getting back to updating the PLRhub.net site with new PLR content for you, which you can check on the directory page here: PLRhub Article Packs and also have a catalogue that you can review and just check off the packs you have already purchased.

You can grab the latest version here at any time (right click to download): Strategic Services PLR content Catalogue

~*~*~*~*~*~*~*~*~



"How to Manage Your Stress by Staying Organized"

Being organized may not seem like a powerful technique when it comes to reducing stress. After all, we mostly hear of methods like meditation, controlled breathing, visualization, etc. as being effective for managing stress. No one really talks about being neat and organized.

Yet, keeping things simple and organized is one of the best ways to reduce irritation in your life. When you minimize irritation and microaggressions, you also help yourself to de-stress without realizing it.

For example, if your desk at work is cluttered and you can't find a document that you need, you'll end up searching for it and wasting time and effort. If you can't find it after a few minutes of searching, you're going to lose patience and start getting irritable. It's definitely going to stress you out.

This applies to any area in your life. Can't find your car keys just when you're about to leave the house?

That's aggravating. Sat down on the chair to watch TV but the remote is nowhere in sight? Time to start cursing as you flip over the couch cushions.

Open the fridge and pour yourself a glass of milk only to spit it out and gag because the milk is sour and has gone bad? That's annoying and even mildly funny the following day.

All these little stresses when repeated on a daily basis will lead to frazzled nerves and an irritable nature that gets triggered easily. All of these could have been avoided if you were organized.

One of the best ways to reduce stress is to be neat and tidy. Like Benjamin Franklin once said, "A place for everything and everything in its place."

1. Start Tidying

Tidy up your home, your office, your desk, your everything. Whatever you use should be neat and organized. The Japanese are very strong believers in tidiness and their factories and offices are usually in impeccable order. Employees are expected to keep their desks neat and organized by following the 5S rule.

That essentially means straightening up and only keeping what you need. This is known as decluttering. You'll store whatever you need in its rightful place. You'll clean up after yourself and strive to maintain this sense of order daily.

If you can maintain this on a regular basis, you'll find that your life becomes much easier. Like they say, organized people are just too lazy to look for things… and you won't have to because you'll know exactly where everything is.

Imagine the amount of stress you won't have to face from constantly looking for misplaced items. That in itself is good enough reason to get everything in order ASAP.

* Keep a List or Backlog

One of the biggest reasons that people feel overwhelmed is because they try to keep too many things in their head. Projects, family commitments, pending things that need to be done… and there's so many things to do but not enough time to get them done.

Mentally it all seems like too much to handle. The first thing to do is write down all that you need to do. Keep a list and add on to it whatever new issues crop up that need to be taken care of.

Now you have a list of exactly what you need to do and it'll seem more manageable. In your head, it all seems too much to handle. Once you have it on paper and you start checking off what you need to do, you'll be more focused, less stressed and be amazed at how fast you complete your tasks.

* Kaizen

The Japanese have a practice known as 'Kaizen' which is just a way of saying continual improvement. What that means is that you constantly strive to be better at what you do by making small improvements over time.

For example, if you're about to go to bed and your living room is a little messy, you may wish to clean it up a little before you hit the sack. This will maintain the order in your house.

If you have a ton of documents in your office that need a proper filing system, you could dedicate 15 minutes a day every day before you leave work to file your paperwork. Over time, you'll have organized everything well. Some projects are time-consuming. By doing a little daily, you'll be able to complete these massive tasks with relative ease.

Apply the 3 tips above and get your life organized. Get the small stuff organized so that your energy is not sapped by little annoyances and you'll be better able to handle the big stuff in life without getting overly stressed.

"Life is too complicated not to be orderly." – Martha Stewart



End of free PLR article

Just copy and paste the self help PLR article content above if you would like to use it on your blog, email, reports.

You will find a good selection of pre-written Private Label License use content available in the PLR store for this niche.

~*~*~*~*~*~*~*~*~

Here is what you can do with this PLR article and meme/graphics:

[YES] This source file of contents:

* Can be used as content on your website or blog
* Can be used as content in published e-books and reports (sold with personal rights only)
* Can be used in an auto-responder series
* Can be Edited or Spun however you wish
* Can be used to produce video articles
* Can be published off-line
* Can have your name put on them
* Can be rewritten for submission to article directories

[NO] This source file of contents:

* Cannot be sold or given away with other PLR or any form of resale rights
* Cannot be added to a PLR or IM membership sites
* Cannot be submitted to article directories without substantial alteration

If you want to compile the articles into an e-book or report you can sell or give away your finished ebook, but you must only give personal use rights to your buyers.

In other words, you cannot pass on PLR or resale rights to these articles in any form.

The articles have been written around keyword phrases and the title of each article includes the keyword phrase.

If you are using the articles on your website it is a good idea to give each article a unique title.

Keep the keyword in the title, or if you decide to change the keyword, change it in the first and last sentences of the article too.

You can edit the articles for your website any way that you wish.

Any questions, comments, concerns or help needed, contact me using the email form at https://www.discoveryhub.net/contact-us.html


Editor's Note by Helene Malmsio

Once again, HAPPY NEW YEAR...! I wish for you everything you could ever want for yourself and your loved ones in 2018 - and more!

I am in the process of reviewing my year, and reconsidering the things I let slide for lack of focus, lack of commitment.

There are no 'failures' in goalsetting... if you didn't achieve your goal, it simply means that it was not inspiring enough, desired enough, to make you do what it took to achieve it.

Work out why it wasn't important enough... maybe you need to just drop it altogether, and begin with a fresh goal.

Remember what I said last week... THIS is when you prepare your year... make the plans, set the goals - but work out the ESSENCE of what you yearn for, and keep your life and goals as SIMPLE as possible. You don't have to BUY a Ferrari to enjoy the sensations of DRIVING one.

So take the time to think about the ESSENCE of what makes you FEEL GOOD, what makes you feel happy, what makes you feel a success, what makes you feel loved. And plan ways to have or do more of those things in the year ahead.

And get yourself ORGANIZED... time management is crucial... don't waste time and energy... make the effort to write down your activities and plans... measure, monitor and track how effective you are... ponder how to become better... and you WILL!

And get yourself a beautiful and inspiring Diary or Planner. Yes, like one of the ones I have designed for you. They work. They make you happy. Use them.

Click on the banner images to see the full range, as I keep adding new designs every few days... and if you have the time, please do tell me what you would like to see included, so that I can meet your requirements!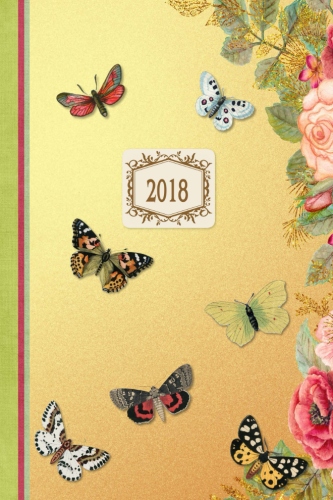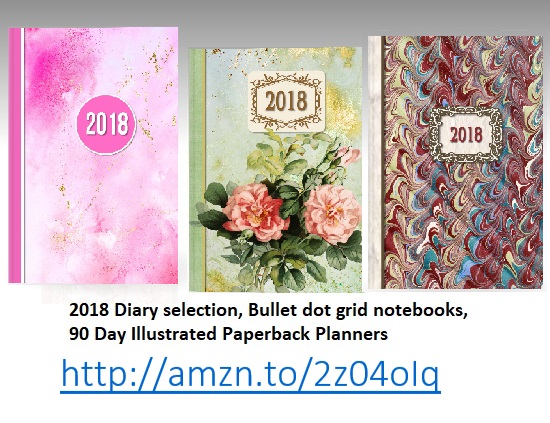 Its time for some shameless self promotion of my 2018 diaries and journals... NOW is the time to order them so they are delivered in plenty of time to get set for the New Year only a handful of weeks away. Click on the banner above to see the entire Strategic Publications catalogue, or go straight to some of the samples below:

***Monogrammed A 2018 Diary Monthly & Weekly Planner: 12 months with Contact & Password lists & spare Note pages 8.5 x 11

***90 Day Weekly Planner - Rose Cover 6"x9"

***Monogram M - 90 day Journal Planner 6x9

***Mindful Dreaming 30 day Journal 6x9

***Floral Bullet Journal 150 dot grid pages 8.5"x 11"

***Monogram B Bullet Journal 8.5"x 11"



And a reminder: "Power Tips" is here to help you learn and apply new self growth strategies. Are you getting benefit from these self growth reports? Most importantly: Will you USE what you are learning?

If you are, how about you tell your friends about "Power Tips" and share it around with your pals!

What topic would you like to read and learn about next? Let me know the topics you would find most helpful for me to publish Guides about!

I really appreciate you subscribing to this ezine, I hope you enjoy it, and I welcome your feedback about this ezine - Don't "reply" to this ezine... you can use this form to Contact Me

May you always have Love to Share, Health to Spare, and Friends that Care!

Have a Laugh!
JESUS IS WATCHIN' YOU

A burglar broke into a house one night. He shone his flashlight around, looking for valuables; and when he picked up a CD player to place in his sack, a strange, disembodied voice echoed from the dark saying, 'Jesus is watching you.'

He nearly jumped out of his skin, clicked his flashlight off, and froze.

When he heard nothing more after a bit, he shook his head and continued. Just as he pulled the stereo out so he could disconnect the wires, clear as a bell he heard, 'Jesus is watching you.'

Freaked out, he shone his light around frantically, looking for the source of the voice.

Finally, in the corner of the room, his flashlight beam came to rest on a parrot.

'Did you say that?' he hissed at the parrot.

'Yep,' the parrot confessed, and then squawked, 'I'm just trying to warn you.'

The burglar relaxed. 'Warn me, huh? Who in the world are you?'

'Moses,' replied the bird.

'Moses?' the burglar laughed. 'What kind of people would name a bird Moses?'

'The kind of people that would name a Rottweiler "Jesus."....'


Daily Self Reflection: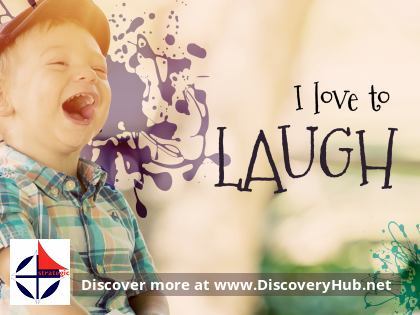 ~*~*~*~*~*~*~*~*~

Thank you once again for joining us today, I hope that you have found some helpful self help tips and also found our free PLR article helpful to build quality relevant niche content on your online properties!

Helene Malmsio
Editor

www.discoveryhub.net

Published by: Strategic Alliances (est. 1987)
Reservoir,
Victoria 3073
Australia

=================================

DISCLAIMER: All information is intended for your general knowledge only and is not a substitute for your counselor's advice or treatment. Use of these products and tips are at your own risk. We make no warranty, express or implied, regarding your individual results.

~~~~~~~~~~~~~~~~~~~~~~~~~~~~~~~

DISCLOSURE: I may be an affiliate for products that I recommend. If you purchase those items through my links I will earn a commission.

You will not pay more when buying a product through my link. In fact, I oftentimes am able to negotiate a lower rate (or bonuses) not available elsewhere.

Plus, when you order through my link, it helps me to continue to offer you lots of free stuff. :)

Thank you, in advance for your support!

No Liability

Under no circumstances will the product creator, programmer or any of the distributors of this product, or any distributors, be liable to any party for any direct, indirect, punitive, special, incidental, or other consequential damages arising directly or indirectly from the use of this product.

This product is provided "as is" and without warranties.

Use of this product indicates your acceptance of the "No Liability" policy.

If you do not agree with our "No Liability" policy, then you are not permitted to use or distribute this product (if applicable.)

Failure to read this notice in its entirety does not void your agreement to this policy should you decide to use this product.

Applicable law may not allow the limitation or exclusion of liability or incidental or consequential damages, so the above limitation or exclusion may not apply to you.

The liability for damages, regardless of the form of the action, shall not exceed the actual fee paid for the product.

Note: Articles in this ezine may concern health treatments and references to trademark brands.

I am not legally, medically or professionally qualified and like all of my products, these articles are supplied for entertainment purposes only.

Any claims that are made in your use of them and any consequences of your use of them are your own responsibility.

You are advised to take legal advice in relation to setting up disclaimers and other aspects of your business.

~~~~~~~~~~~~~~~~~~~~~~~~~~~~~~~

Unsubscribe ONLY if you want to stop receiving this ezine!

Instructions are below.

~~~~~~~~~~~~~~~~~~~~~~~~~~~~~~~