Chronic Fatigue Syndrome Coping Techniques To Help Your Recovery
If you are still learning about how CFS affects your life and ability to enjoy life, you will learn some useful tips here for how to cope. Chronic Fatigue Syndrome, like all chronic illnesses, poses a host of stresses that patients have to suffer from.

There are so many problems, symptoms and related infections that come at you all at the same time when your initial fatigue becomes chronic, that you would not be blamed for not knowing even where to begin to deal with it all.

Among the most common effects on your life and lifestyle when you get CFS are the loss of life roles, ongoing medical expenses, loss of job or source of income, confusing symptoms, and constant medical check-ups with healthcare professionals who sometimes do not fully understand the condition.

With these stresses, it is very important for patients to know how to cope.

Coping is integral to the management of the disorder and to some extent recovery from the syndrome.

In many cases, you will learn that 'coping' is about as good as it gets when dealing with CFS.

A 'cure' or total recovery is only possible for people who's condition is treated very early on and tends to be exposure to antibiotics, or environmental toxic agents, or flu viruses, that can be treated with rest and excellent nutritional therapy.

For the rest of us, it is a life long challenge... learning to Pace yourself, and learning what techniques and strategies help you to work better and smarter without burning out.

Presented below are some popular coping techniques that may not only help you deal with the disorder better but can also free you from some of the discomforts that come with CFS.

Establish a positive understanding of the disease.

It is not only important to know the nature of the fatigue and its accompanying symptoms but it is also vital that the patient knows how to positively deal with them.

Establishing a positive concept regarding CFS is known to help patients respond to the symptoms better and facilitate self-regulatory techniques much more effectively.

This is the crux of Cognitive Behavioral Therapy, a psychological therapy that brings about relief from symptoms by way of establishing a good outlook with respect to the condition.

This site has much of the information that you need for practical advice and understanding of what you are dealing with.

Learn and research the subject - stay on top of latest trends and be open minded to alternative medicine.

Avoid excessive resting – It is natural to rest whenever one feels extremely fatigued.

But if you take to your bed and refuse to get out, you will pretty soon become a bed-ridden invalid, losing muscle tone and risking obesity as well as other health complications that you don't want to add to an already stressed body.

Instead, try to incorporate a few minor activities into your daily life which may include low levels of activities at first.

Then, progress to higher intensity activities, according to what level your body can afford.

Do not overexert yourself though as this can also have damaging effects.

When in doubt, consult your health care professional, he can recommend therapy options like graded exercise therapy.

This can be translated into breaking your chores into only a few a day, and then making sure they are only of 20 minutes duration, with a 10 minute rest in between.

At the start, this could even be too ambitious, but it is a target to aim for, so that you still manage to get some crucial chores done, but don't burn yourself out.

Take as many rest breaks as you need, put your feet up and meditate for a minute, take short naps if you need them.

But resist the temptation to stay in bed ALL day, every day.

Manage your daily activities – Limit your activities according to a well-defined plan.

Most patients limit their activities according to the particular activities they can perform in a day. And they don't think further than the current day at a time.

But the key is to have a ROUTINE .... a consistent pattern of activities that progresses according to the levels of difficulty and required physical exertion.

Try to find a balance between stress, physical exertion and rest.

Start this strategy by breaking your most common chores into a list that you can break up into 7 day or 14 day allocations.

You may only have 2 chores to do a day at the start, and build it up to 3-4, but the point is to create a consistent routine.

Having a schedule like this makes life so much simpler... you don't have to think about what needs to be done this day, you just follow your schedule and the most important things usually manage to get done.

It helps to have set days for washing your hair, paying accounts, doing the washing, cleaning the kitchen etc. in a weekly schedule.

If you find that you are unable to take on a particular chore, and it keeps happening every time it come up... say vacuuming the house ... then you need to get creative about how it CAN get done...

You could hire some help, ask a family member to come and do it, or break the bigger chore into a smaller ONE ROOM per day on the schedule.

It might take a month to get the whole house done, but every room vacuumed once a month is better than never done!

Don't focus on the symptoms – It is not uncommon for people to nurse the symptoms of their disease.

Despite the fact that this is not helpful, patients still persist with this seductive distraction of their attention.

The aches and pains in muscles and joints will demand your attention, and or your throat/gland/neck hurts every time you swallow or move your head, but know now that you need to put them in perspective and not let them become your total focus for the whole day or week.

Among people who suffer from chronic fatigue syndrome, nursing their pains and aches only lead to higher sensitivities to both as well as to disengagement.

If you think about and focus on pain, it will grow worse until the increase in pain becomes unbearable to you... but the actual pain has not increased, just your focus on it.

Disengagement is an attitude of surrendering in the face of traumatic experiences (stressors) when they seem too overwhelming.

So, disengagement is a poor coping mechanism. Don't 'give in' to the pain and discomfort of symptoms. Study pain management techniques, learn meditation... take a pain killer if you have to.

I know how hard this can be do to... sometimes you will just cry with frustration and weariness of painful symptoms wearing you down for weeks on end.

But you need to find which mild pain killers help to manage the symptoms when you really need the help, and somehow keep yourself engaged with events and people around you.

Try doing the things that give you pleasure, that you can still do in your condition.

Watch your favourite funny movies, talk to your best friend, cuddle your pet, read a totally engaging book.

The internet is a great way to help keep you interacting and distracted from your symptoms.

Even when I'm bedridden for a few days, I can still get my laptop out and 'get active' on websites or affiliate marketing pages that don't require too much IQ to tweak... it keeps me from sinking into a downward spiral.

Avoid the pitfalls of coping too well – Most patients fail not because the treatment and therapy they have undergone are not effective but because they try to rush back to their lives prior to the onset of the condition.

It is important to understand that chronic fatigue syndrome is a disorder that cannot be remedied immediately.

It takes time and patience to progress from one stage of the disorder to another.

Most patients who try to achieve immediate relief from symptoms often find themselves rebounding to square one, that is to the stage where the syndrome is most severe.

Especially if you read the forum posts that tell you to go out and start exercising like crazy to pick up your energy levels.

These posts are usually written by well meaning but clueless people.

Sure you can begin to gently exercise, or as I say, just 'move more' than you have been.

But don't feel pressured into over exerting yourself - this has been the cause of many relapses and its totally unnecessary.

PACE YOURSELF... allow yourself the time and lifestyle changes and rest that you need for a FULL RECOVERY, otherwise you will create a lifetime problem for yourself.

Learn more about all the various CFS causes, symptoms and the popular natural fatigue remedies when you read the rest of our information here about: How to treat Chronic Fatigue Syndrome CFS.

CFS IS MISUNDERSTOOD - ARE YOU?

Friends and family don't understand chronic fatigue syndrome but we do. We can help you BEAT CFS and give you your life back. Feel normal again!

I know what I'm talking about, with 30 years experience for coping with CFS, I finally co-wrote a book with Warren Tattersall about the best natural therapies to beat chronic fatigue syndrome.

He has enjoyed a total recovery, and only relapses when he overworks himself and burns out. But then only a couple of days rest is required before he bounces back to normal.

Lucky fellow!!! Some of us need more help than that, and we have covered ALL the therapies and remedies in our book.

You can learn more about it on the main CFS Treatments page linked to above here, and check it out on Amazon too - in Kindle and in Print - take your pick.

Do you have CFS and want to tell us your story or share your strategies for coping with chronic fatigue syndrome?

I'd love to read what you can contribute to the community here, so please click the COMMENTS link below and share your story in the submission box that will appear.

Thanks for stopping by, I hope you share this page with friends and tell us your story!


I really want to know what you think of this site, this page, and to hear your tips or suggestions about it.
So please share your story or simply add a Comment in the comment box.
If you feel that the information on this page has been useful to you please give it a Like or share it with your friends - thanks!!

"You are a life Saver!!
I recently discovered this site and I can tell you that my life has not been the same. I now come here EVERYDAY and spend at least 1 hour.
I used to spend that time browsing online fashion and beauty magazine which just means that I spend more. Now I have replaced that habit with coming here.

In future I will think about contributing articles as well. Thank you! Thank you!! Thank you!!! and God bless"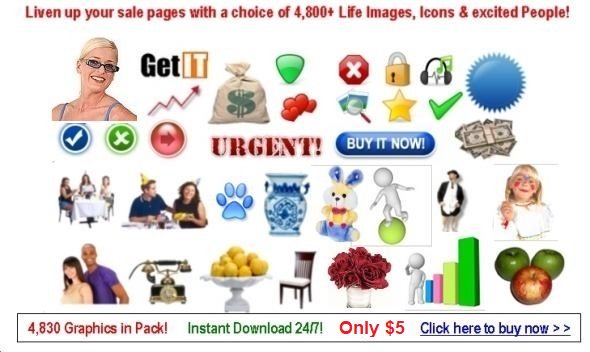 Contact Us | About Us | Terms of Use | Privacy Policy | FAQ | Testimonials

Amazon and the Amazon logo are trademarks of Amazon.com, Inc. or its affiliates. As an Amazon Associate I earn from qualifying purchases. Product prices and availability are accurate as of the date/time indicated and are subject to change. Any price and availability information displayed on [relevant Amazon Site(s), as applicable] at the time of purchase will apply to the purchase of this product.