Happy New Year 2013 - What is Your Excuse?
by Helene Malmsio
(Australia)
Hi There everyone! (....ummmmm... is anyone out there?)

At this time of year we begin to finally sit still for a minute, away from the noise, long enough to consider and contemplate our wins and losses of 2012.

For myself on a personal level and as a WebMaster and IM'er it was a simply grueling year. Yes it has included some new areas of expansion for my book publishing, but even as late as Dec 31 it ended with a nasty whimper of some unsettling news on a personal/family level.

I don't even know how to begin dealing with it, or what the most constructive steps to take could be. No idea what to do ..... None.

On the whole, I'm glad to see the end of 2012 - so, BRING ON 2013.

I've been reading the NY blog posts of some of the IM people I buy products from, and who I respect for their work ethics and business integrity.

And there have been a few surprises, as quite a few of them (like myself) are to some extent packing up and closing up shop, at least in one or two sections of their IM business.

January last year I already bought up the PLR article stock by Kecia when she closed her PLR store. Should have given me a clue what the year ahead would be like! She is not the only one who decided the IM sector is not always worth the work and investment an online business requires nowadays.

There is no lack of top quality products or their commitment to working hard, but I really believe that the betrayal that we IM'ers have experienced the past few years have simply built up to the point where we don't want anything to do with these big faceless organizations.

So much hard work, so much sacrifice, for such a small return the past 2+ years.

10+ years ago it was a totally different world - even 4 years ago it was a better world in IM.

All the Google, FaceBook, Squidoo, Hubs, Knols, Scribd, DocStoc, YouTube, Blogger .... et al... have benefited for years from all our hard work, which built them up to where they now are - giving them our free content, (sometimes exclusively to them so that we can't even use our own content on our own websites).... and yet those same web2 platforms will freeze our content, delete our books and videos, shut down our accounts and give us a bad name/mention when people click on our old links to our deleted content - making us look like spammers and Black Hatters ... when we have done absolutely nothing wrong and broken no guidelines!!!!!! (WTF?)

All with the irresponsible auto response of, sorry, but xyz was 'flagged' by a visitor (probably a competitor) and so you have lost your content and/or your account - and you are now banned by us, your name is mud.

And on top of all that, Google decided over the past 2 years to throw the baby out with the bathwater if you were using even clean and legitimate SEO strategies to get free organic traffic to your sites, instead of *paying them* for Google adsense PPC to get you traffic.

Yet their adsense revenue at the same time turned into a trickle for us webmasters featuring their ads, so it looks like not many webmasters are taking the bait to be forced back into PPC from Google.

You will notice that I don't even bother to feature Google ads on this site... the advertising revenue from google is so pathetic nowadays - while they still insist on controlling your site, telling you how you can link out, who you are allowed to link to, and don't you dare get paid to advertise a link to another site... and even tell you WHO YOU ARE ALLOWED TO LET THEM LINK *IN* TO YOUR SITE... bloody idiots... who do they think they are...

Thank goodness Yahoo and Bing are still SANE, and when I keyword research, my sites still feature where they should for all the hard work put into optimizing them for search engines.

I suspect that Yahoo learned the hard way, when all us webmasters simply voted with our feet when they tried Gestapo tactics... and Google got our business instead... but their day will come and they will also feel the pain that Yahoo did.

Life is very easy to live without ever using any Google owned services, let me tell you. They can go shove it where the sun don't shine (any more). Rant over --- LOL!

So as a webmaster, I'm as surprised as most people would be to hear about the IM'ers who are giving up or are selling their businesses, but on another more personal level, I'm not at all surprised.

For many of us 2013 will be a year of personal and business 'consolidation'.... review what works and what doesn't, ... a chance to slash and burn the true wastes of your energy, time and wellbeing in both business and personal areas, and to decide on what brings joy and enhances your (and others) lives so that you can consolidate those better, and to finally 'repurpose' or just sell what ever is in-between - this can be too demanding or poor performing businesses, or too much 'stuff' in your home, or things that no longer serve you well.

Too much clutter everywhere I look, in my case.

*Clean out and get organized*

This year is the end of a 9 year cycle for me, (numerology can be fascinating!) and this is the inevitable process for me, before I launch bright eyed and bushy tailed in June into the brand new Year #1 of the next 9 year cycle.

The last 8 1/2 years have been devoted full-time to working from home on website building, ebook publishing and later building and flicking squidoo lenses, and then progressing to SEO work, and then PLR development .... and now to publishing books on Amazon.

Good income, but NOWHERE near the returns reasonably to be expected by me for the 18 hour days and the huge amounts of money invested in those years. And I'm a very skilled person, smarter than the average Yogi Bear, so I was not unreasonable.

In the previous 9 year cycle I held a couple of well paid jobs and also later started a traditional business that turned over a couple of million dollars, so I'm no dummy and I know the value of my work and my products.

As a result of the betrayal I feel from the IM 'Gods' that rule our world, I'm getting out of their sandpit.

I'm focusing on my own website (here) that I can control and own the property. I will still use all the web2 platforms, but I am totally dispassionate about them.

I used to be a raving fan, loyal member, devoted user, of some web2 platforms, but I have finally learned not to trust them further than I can throw them.

I treat them like the schoolyard bullies that they are. Unreasonable, untrustworthy, learn to work around them and don't take any risks with them.

My work will now be featured on this site, and my ebooks will be sold from here, my print and Kindle books will also be available from Amazon.com and I will be building my PLR article packs business as well.

These will always be my usual good quality products that you know are good investments to spend your money on, as well as my free helpful information that you can use today.

I'll be sharing even more of my journey here, and sharing what I have learned in 9 years of IM and what I have learned in the 54 1/2 years of life experiences so far on this earth.

So my goals for 2013 now are to start living a life with much more peace and contentment, appreciating what I already HAVE rather than always pushing for the 'next' level...

I'm not so much building for the future nowadays... THIS is IT --- right now, because I'm already in my mid 50's... if I don't start to ENJOY my abundance and live my life NOW, when will I?

On that note, I will wish you .....

╔╗╔╦══╦═╦═╦╗╔╗ ★☆¸.•°*"˜☆
║╚╝║══║═║═║╚╝║ ☆☆¸.•°*"˜☆
║╔╗║╔╗║╔╣╔╩╗╔╝ ★ NEW YEARS 2013!
╚╝╚╩╝╚╩╝╚╝═╚╝

And I hope for you that you can find the peace, contentment, joy of accomplishment, love, health and wellbeing that we all deserve to enjoy in life!
I really want to know what you think of this site, this page, and to hear your tips or suggestions about it.
So please share your story or simply add a Comment in the comment box.
If you feel that the information on this page has been useful to you please give it a Like or share it with your friends - thanks!!

"You are a life Saver!!
I recently discovered this site and I can tell you that my life has not been the same. I now come here EVERYDAY and spend at least 1 hour.
I used to spend that time browsing online fashion and beauty magazine which just means that I spend more. Now I have replaced that habit with coming here.

In future I will think about contributing articles as well. Thank you! Thank you!! Thank you!!! and God bless"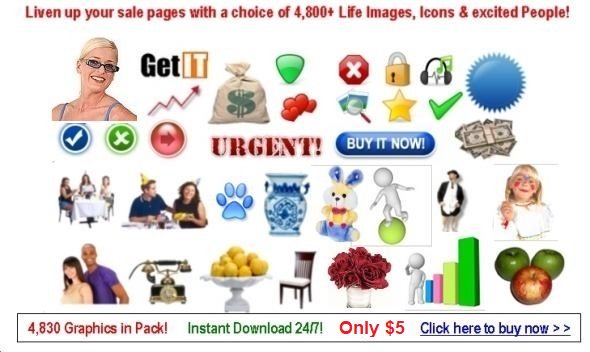 Contact Us | About Us | Terms of Use | Privacy Policy | FAQ | Testimonials

Amazon and the Amazon logo are trademarks of Amazon.com, Inc. or its affiliates. As an Amazon Associate I earn from qualifying purchases. Product prices and availability are accurate as of the date/time indicated and are subject to change. Any price and availability information displayed on [relevant Amazon Site(s), as applicable] at the time of purchase will apply to the purchase of this product.