I REFUSE to multitask my life away any more!
by Helene Malmsio
(Australia)
It had to be said sooner or later!

This rah-rah about 'multitasking' that we have all striven to achieve the past 20+ years is well and truly over rated!

We have become experts at 'busy work' and juggling so many tasks at once that nothing has our TOTAL CONCENTRATION, and very few things get completed to our satisfaction.

IS... "good enough, good enough" just to meet the demand that you multitask your way through your life?

One thing I also find lacking when multitasking many tasks/projects all at once is that we don't get the same joy of accomplishment when we complete something that we sweated blood to get done, because when 'its done' and crossed off the list, we have to immediately flicker over to the other half baked project we were also working on that day/week/month.

There was no satisfying 'closure' or feeling of milestones achieved... or even of a tiny "Job Well Done" celebratory kind of pause for catching a breath before turning your full attention to the next project to tackle that is in mid-air juggle still.

Just simply crossing something off a long to-do list is not as gratifying!

Even something as basic as cleaning house should be a job that is done with clear focus, completed to your satisfaction, and celebrated with a cup of tea and your feet up for a few minutes when its done, just surveying how nice it now looks.

Not half-hearted fiddle farted around with, between taking and making phone calls, and blogging, and reading email, and cooking something, making lists and and and and... it never all gets done that way, does it?

Just try doing ONE THING AT A TIME and paying attention to doing the job effectively, thoroughly, and quickly.

You will be amazed by how much more you actually get done, and how much better you do it, when you focus like that. *Satisfaction*



Our Grandparents and their generation would have died from stress if they had lived under our pressure and the never ending DEMANDS put on us in every single day of our stressful lives ... it is simply not a natural pace and not healthy for anyone.

Their generation would have had meltdowns and breakdowns not being able to stop and start naturally from one thing to the next.

They could not have coped with the never ending sense of failure, frustration and sense of incompleteness that we have hanging over our heads.

There are never enough hours in the day, we say.
Instead we should realise that you can only juggle so many balls at once, you CANNOT do everything you wish you could because its expected of you ... so stop beating yourself up!!!

Get real, people!

There is a natural pace of life, and there are the Seasons, and we are on a planet, in a system, in a dimension, that encourages you to live your life "in the flow" and not as though you are a distressed and very reluctant part of Quantum physics, for goodness sakes!!!!

How many dimensions and places in how many time frames can you be in at the one time? Some of us have tried to find that out the hard way - *sigh*



And what really sucks is that after all that stress to impress ourselves and our team about how we can 'Do it all - Have it all' it just turns out that no one is any longer in awe of our ability to get all these things done at the one time, it is just EXPECTED of you nowadays!!

There are no more brownie points or praises for being Superwoman any more.


One friend of mine has spent the last 12 months emotionally dealing with the aftermath of a messy divorce, doggedly plowing her way through $70k plus of old debt left to her, finding the money to put two kids through expensive private school, run a household packed to the rafters with kids/carpool/holidays/stuff and DIY a dilapidated but much loved home, stressing about her Dad's illness & dealing with his family issues, repairing her gas guzzling car, while worrying about one health issue after another, and taking herself and her kids through much needed counseling and then being able to craft a beautiful, happy and wonder-filled new life for herself and her loving family.

Oh, and all while she is single-handedly running and writing for a $100k pa home based online business, slaying some of that debt monster, just about totally refurnishing and even getting major repairs done to her home, buying a new car, all the while spoiling her kids and mother to death and even taking them on holiday trips... go girl!

But guess what!?!?!?!
In a post this week, she admitted to feeling a bit of a failure this year because somehow she had still not found the motivation or focus to WRITE YET ANOTHER NEW NOVEL in between doing all of this!!!!

She saw it as a problem of FEAR in her writing process etc etc etc ... BUT I see it as a problem of only having 24 hours a day and one life to live.

As part of the multitasking culture, kind friends were suggesting that she just 'set aside an hour a day' in-between her other multiple daily tasks and livelihood work, towards writing the Great American Novel... well, writing a novel like that would surely not work for me!

What an overachiever - crazy woman! - I love you, but....

Get. Real. And. Give. Yourself. Some. Time. To Breathe.



And on another note, I believe that our standard of work has suffered from all this excessive multitasking effort.

I don't care how much I'm told to get used to 'good enough is good enough'.... NOT ALWAYS!

I want to ENJOY having a sense of completion, savour my satisfaction that I did it well, and I want to 'be in the moment' when I do things, even chores I don't particularly want.



And there are so many basic things and skills in life that I believe have suffered, because people (especially the current younger generation) are so FRACTURED in their focus and they seem unable to concentrate on anything longer than the attention span of a goldfish, that they simply have not focused long enough on anything to even learn BASIC LIFE SKILLS!!!

They can't read, write, speak, be gracious, don't really know how to concentrate long enough to even complete a sentence, never mind a long task. Focusing long enough to hold a job and earn a good livelihood is going to be beyond most of them.

They have a short fuse with nothing but road rage and physical violence to deal with their frustration that nothing happens fast enough or big enough for them.

They envy their friends FB posts of holidays and the trapping of so called success, rather than define their own ideas of success and then work towards them.

They want everything, and they want it now, and they definitely do not want to 'work' for any of it.

Impatience and intolerance are their traits from what I can see.

And I don't think we have all bred an entire generation of A.D.D. sufferers. Drugging them will not fix this problem.

I think that we have just shown them by our example, how NOT to live a MINDFUL life. We taught them to be this way.

Our overachieving and multitasking expectations of what our lives should be, our achievements, our impatience that we haven't 'got it all' no matter how hard we try, our ANGER and frustration has been their example.

Its us to us now to fix our lives and live by a better example so that they can learn what we USED TO KNOW and used to do in living our lives mindfully.

Do. It. One. Step. At. A. Time.

Get stuff done - completed - but do it mindfully.

Enjoy the satisfaction of a job well done.

I suggest that we stop juggling too many balls in the air every wretched stressfull day, and instead focus on maybe 3 tasks that you need to get done, well done, in a day.

The rest can be 'Like to do' things that are a bonus if you have the time to mindfully complete those too.

Let everyone around you learn that you do have a life to live, a flow, a natural timeframe you operate within.

And you will still give the proverbial 110% when it is genuinely required, but not every. single. day!!

(Lord how I hate that ridiculous term... to *give 110 percent*!!! What knob of a Consultant came up with that bit of horror to make everyone feel totally inadequate? What a perfect example of what all this multi-tasking totally UNREALISTIC twaddle is about!!!!)

As a result, we have nearly killed ourselves trying to do the impossible, and taught our kids and grand kids to NOT EVEN BOTHER TRYING!!!!!

For the kids and the people who never stopped to focus long enough to learn these basic life skills, may I humbly suggest that in 2015 you:

Take time to, and make the effort to, learn how to spell, people.

Learn how to speak correctly, at least try to make sure you can be understood, not talking gibberish.

It is not good enough to write in a language created for short texts... I won't read it.

Mindfully become aware of the people around you and practice taking the time to say "Please" and "Thank You"

Take the time and be mindful of the people around you for long enough that you yourself begin to take actions to help others that earn you your very own "Thank You" once in a while.

Make it a goal to carve out the time, space, location and motivation to READ A BOOK.

Magazines are fine, FB posts are fine. But I promise that if you read a 100 - 200 - 300 page document, you will learn what all the fuss has been about books the past few centuries.

If you live on 'take away' food... learn how to prepare a few basic and healthy 30 minute meals. Jamie O even has 15 minute recipes you can try. Then eat it slowly and be mindful with each mouthful, savouring each bite.

Give yourself at least a few minutes to learn how to eat healthily and to FEED YOUR FAMILY food that doesn't kill them. They will thank you when they don't have to fight obesity, because you took the time to feed them right in the first place.

continued below /...

I really want to know what you think of this site, this page, and to hear your tips or suggestions about it.
So please share your story or simply add a Comment in the comment box.
If you feel that the information on this page has been useful to you please give it a Like or share it with your friends - thanks!!

"You are a life Saver!!
I recently discovered this site and I can tell you that my life has not been the same. I now come here EVERYDAY and spend at least 1 hour.
I used to spend that time browsing online fashion and beauty magazine which just means that I spend more. Now I have replaced that habit with coming here.

In future I will think about contributing articles as well. Thank you! Thank you!! Thank you!!! and God bless"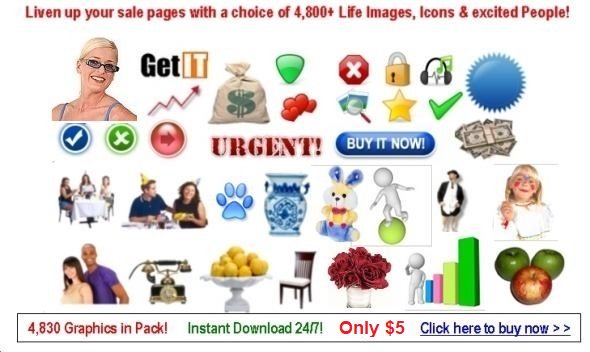 Contact Us | About Us | Terms of Use | Privacy Policy | FAQ | Testimonials

Amazon and the Amazon logo are trademarks of Amazon.com, Inc. or its affiliates. As an Amazon Associate I earn from qualifying purchases. Product prices and availability are accurate as of the date/time indicated and are subject to change. Any price and availability information displayed on [relevant Amazon Site(s), as applicable] at the time of purchase will apply to the purchase of this product.