Next Step From Ditching MULTI-TASKING Is Ditching LIFE BALANCE & HAPPINESS
by Helene Malmsio
(Strategic Action)
No, I'm not crazy. A while ago now I had a very satisfying rant about the non-joys and benefits of "multitasking" that had wasted our productivity, frozen us to the spot more often than any of us wanted to admit, AND left us feeling never satisfied as we couldn't celebrate the completion of any one single thing at a time.

And importantly, we ended up not doing anything as well as we would like to have done it .... "Close enough is Good enough", became our mantra for justifying mediocrity.

So I decided to simply refuse to multitask my life away any more!

Well, today I read an interesting post by Lynn Terry who is a well known IM entrepreneur... a genuine success story who does not hide behind the perceived glamour of WAH internet success and the laptop lifestyle by the pool.

In her post she also discusses the ugly truth about what it takes to be consistently motivated and 'driven'... its called FEAR. And there is usually very little LIFE BALANCE or any Happiness to be enjoyed while in the process of striving to get out and stay out of the shit life flings at us.

While we are up to our neck in it, 100% of our focus becomes all about fixing it and having to learn the new skills to work your way out of it.

Sometimes the shit keeps happening before you even get a chance to enjoy any success from your IM work. Other times the shit comes after you become comfortable and complacent that you've worked it out and finally know what you're doing online, and you have a system that will keep making you money while you sleep - lol.

But the bottom line is that shit WILL happen, and its what you DO ABOUT IT that shapes your future destiny.

If you pick yourself up, read the books, learn how to fix it and make it better than ever, learn the life skills to work better with people, learn the professional development training that will make you stronger, smarter, more resilient, and a better more creative problem solver .... THEN you will enjoy the sweet taste of success in your online & business projects.

(But still no guarantee of any perfect Life Balance as a result!)

This is how it goes in all business, not just online IM.

Jim Rohn spent his life trying to teach us that the true achievement was not in reaching the Goals we set, but in becoming the person capable of achieving those Goals.

I've wondered why I'm so driven, such a workaholic. And pondered why my sense of self worth is tied to the work I do.

And I think that a life that has been touched by real hunger and just HAVING to sort this shit out, and make sure it never happens again, is behind 'being driven' it as Lynn reveals in her post.

Yes, fear is a real motivator. And it is ugly when shit happens, and it is unfair, it does happen to 'good people'.

And you know what? That goal of BEING HAPPY.... of finding LIFE BALANCE...? It isn't going to happen the way we thought it would when we were drinking the cool-aid. Anymore than being able to 'happily' juggle a dozen tasks/projects in the air all at the same time for life/work/relationships/money etc.

I've been dancing as fast as I could, and it was not a pretty sight!

I decided to stop, because I was getting nowhere, not having any fun, and I was scaring the cats with my frenetic dancing on the spot.

There was no LIFE BALANCE between work/fun/social/health, and I was not deliriously happy EVER ... just in those few moments between "stuff happening" that I could catch a glimpse of what it was like to just smile and ponder the wonders of this thing called life.

I think Lynn is right when she says that instead of "Happiness" and "Life Balance" we should just strive for a sense of WELL BEING... that is my goal.

Just to move away from the stress, the sense of un-fulfilment and discontent, to just living in a sense of calmness, a sense of relaxed well-being. That sense of "Life is Good" we all get a flicker of now and then....

"Success is Getting what you Want...
Happiness is Wanting what you Get"
(-- maybe Ambrose Bierce?)

In the last 2 years of this new journey of self discovery and cutting back, I've massively reduced the amount of 'stuff' I accumulated in my drive to feel safe and secure, because it all eventually just becomes a burden instead of fun.

It is fun to get "stuff" at first, but then you have to find the right place to store it, to keep records of it, pay tax on it, pay to maintain it, protect it from people who want to steal it, insure it, replace it when it breaks, and some Stuff you give it away when you realize it doesn't serve you any more. And all that "stuff" includes money.

Accumulation for the sake of accumulation does not serve you.

In my online business in the past few years I've thrown away the To-Do lists that had grown a life of their own with the guilt of old unstarted projects, and half completed shiny new distractions that failed to deliver on their promises.

I've deleted so much stuff, resources, software, content, SNO that were supposed to make my online business simpler, faster, more profitable. And I'm a wary and very astute buyer, so God only knows what is on the average Newbie hard drive *sigh*

Now I have a goal for a much simpler, more Mindful and Minimalist base for my home, my comfort and my security - but still very solid because now I'm a Baby Boomer in my home run, I can't afford to lose everything I've earned in my lifetime so far.

But I still have many exciting projects I want to develop further, and new ones I am investing my time and money in... combination of on and off line businesses ... because they are still the challenges that make me feel ME.... I still don't know WHO I AM without working toward project goals.

I'm a work in progress. But I've been enjoying the process a lot more the last few years... when I cut adrift the grandiose expectations of my success in every single project. Now I 'experiment' with projects and cut them lose earlier if I choose to.

This is the only balance I now strive for ... some things DO come to you when you decide to "Let Go - Let God".
Other things you still have to drive "If its to be, its up to me"... but at least I'm finding a less stressful life with less expectations to make me feel like a failure.

I'm especially taking this quote to heart:
"Everyone wants to achieve Life Balance. Does that really exist? I'm not sure. It's one of those weird, intangible words - like "happiness". Does happiness exist? Sure. I've experienced it. Happy moments, at least. In between laundry, email, errands, paying taxes, etc, etc, etc.

I personally think you should ditch words like "balance" and "happiness" and instead shoot for an overall sense of well-being. That requires an interest and active hand in five areas of your life: career, financial, social, physical, community.

Branching out into the three areas of "well being" where I was seriously lacking has made a BIG difference in my life - and in my "happiness". " - Lynn Terry.

Yep, that's what I'm working towards.

Read her post here in full:
http://www.clicknewz.com/11970/the-flip-side/

And in another post she mentions John Reece as an example of someone who moved away to choose a different lifestyle after massive success in IM. Good on him! He has no regrets and he's no fool!



In conclusion:
We all learn as we go along... we are all a work in progress.

I'm happy shooting for an overall sense of well-being

I'm embracing Mindfulness and Minimalism in my later years.

And Jim Rohn was right... its all about us BECOMING the PERSON who is capable of achieving your goals, not just the act of arriving at the goals themselves. And I suspect that he also tried to tell us that meant becoming the kind of person who can step away from expecting to HAVE IT ALL, and being happy with enjoying a consistent sense of WELL BEING...

Well, that's a little more About Helene than you knew before - lol!

I hope you are enjoying your journey along the way as much as I am. Onwards and Upwards!

What do you think?

Are you also streamlining, cutting back, downsizing, in your life and work?

Or are you still happily Accumulating just because you can - lol?



I really want to know what you think of this site, this page, and to hear your tips or suggestions about it.
So please share your story or simply add a Comment in the comment box.
If you feel that the information on this page has been useful to you please give it a Like or share it with your friends - thanks!!

"You are a life Saver!!
I recently discovered this site and I can tell you that my life has not been the same. I now come here EVERYDAY and spend at least 1 hour.
I used to spend that time browsing online fashion and beauty magazine which just means that I spend more. Now I have replaced that habit with coming here.

In future I will think about contributing articles as well. Thank you! Thank you!! Thank you!!! and God bless"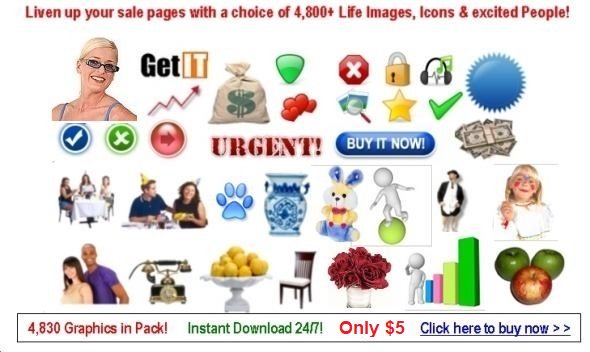 Contact Us | About Us | Terms of Use | Privacy Policy | FAQ | Testimonials

Amazon and the Amazon logo are trademarks of Amazon.com, Inc. or its affiliates. As an Amazon Associate I earn from qualifying purchases. Product prices and availability are accurate as of the date/time indicated and are subject to change. Any price and availability information displayed on [relevant Amazon Site(s), as applicable] at the time of purchase will apply to the purchase of this product.