Tips for Dealing With News of Terrorism and Tragedy This Week
by Helene Malmsio
(Australia)
The past week (21/4/2013) has been another heartbreaking time for most of us around the world, dealing with news of horrible events either perpetrated by terrorists in Boston on spectators including children or ghastly accidents like the chemical factory blast in Texas.

And they were only two of the many tragedies that were reported in the last 10 days. There have been floods, earthquakes, political bombings in other countries and the usual cacophony of people killed in accidents, ghastly murders committed, and senseless animal cruelty & mutilation stories from around the world that overwhelm me and break my heart.

Since the media think that anything with blood and tears is a good 'lead story' they choose to only focus on the disasters, and spend days on end with newsroom presenters interviewing each other and their 'on the spot' reporters for 'expert views' about these events.

It becomes a form of verbal diarrhea that is spewed out at the defenseless viewers for days and weeks on end whenever a newsworthy tragic event happens.

You could easily be forgiven for feeling and believing that nothing else good or positive has happened anywhere in the world at this time.

Before you know it your own view of the world, your home, your work, your loved ones becomes twisted and distorted when you can only see it through those goggle glasses of the media view.

As a result you become another victim of the terrorism or natural tragedies...it resonates within you and your psyche. It can leave you feeling totally despondent and hopeless, and maybe even feeling guilty about the small joys that are in your own life right now.

But we are able to defend ourselves better against this kind of ripple effect attack when we learn the skills of how to deal with tragic news like this in our own lives, our communities, our country, our world.

And there are some things you can do to deflect the pounding of negativity you endure.

Recognize what you can't change - Be informed, not obsessed:
Watch the essentials, get the facts of the news. When you know all there is about the facts, and there is no new news, turn the News off.

Set a time eg: In 3 hours time you turn it on again if you want to know about updates then in 30 minutes turn it off again.

You can't change anything about what happened on the screen, you can't help anyone who died, accept that you are now a passive bystander to those past events.

Watching them over and over again will not help you or the victims, it will only take up all of your time and energy, that will dis-empower you and distract you from doing something that can help someone.

Change what you can - Take some positive action:
Say a prayer, make a donation, if there is something positive that you can do to help alleviate the problem or crisis... then do it.

Give yourself the satisfaction of having that power to make a difference.

Help those you can, in any way that you can. Do it with love and compassion.

Encourage others to also help and/or contribute as well.

Get your Balance back - Change your state:
Recognize that you are of no use to help anyone else if you are having a meltdown and building even further on your negative emotions, whether they be helpless Fear or just as dis-empowering Rage.

To be a powerful force for the better, you need to be thinking about coming up with positive solutions to the problem and to stop feeling helpless.

So you need to change your mood, give yourself some surroundings and mental input to give balance to your emotional and mental state.

Turn on music, meditate, read or watch something with a positive message that can distract you and remind you the world is still a good place, and that you do have some power over your own personal environment and circumstances.

Support other people who are still in distress.
Talk to your kids about what happened, and help to put it in perspective for them.

Help them to understand that bad things happen to good people, and that some things are simply outside of your control.

But make it clear that there are things that you can do to make yourself as safe as possible, and discuss those steps in relation to this crisis or event. (More about this below)

If you think a friend or family member might be overwhelmed by news of the events, or personally affected by close association somehow, contact them and make sure they are alright.

Help them to recover their own balance, and comfort them through their trauma.

Brainstorm with them to come up with some creative positive solutions to the issues as they directly affect them.

If they are engrossed in their own drama and don't want to move on and regain balance, then just listen to them, and be positive and supportive but not dismissive of their need to stay emotionally wrought out.

Stay in touch with them to make sure they are starting to cope better each day. Get them professional help if you think they might harm themselves or others.

Be Pro-Active and prepared for disasters - Plan and be safe
There are some things that you CAN do to make things more secure for your personal safety, protecting your home, being safe on the road / in your car, being sensible in social settings / dating, learning how to defend yourself from attack.

Plan what can be done, take classes, be sensible in your actions, stockpile supplies, learn survival skills, teach the kids what they need to look out for and be aware of to get away from.

Discuss how you will contact each other in a crisis, where you can meet as a safety shelter if not at home.

Put emergency numbers in your mobile phones, carry a list of emergency contact numbers and addresses.

Secure your home, stockpile emergency supplies of food and so on. PLAN for every natural and unnatural emergency that you CAN do something about to survive it.

Most people have never given a second thought to what they would do if they were attacked by a mugger, or a flood or fire happened in their home, or if they were burgled, or what to do in an auto emergency.

Now you need to add things to look out for, and be aware of, in public places and group gatherings.

When an event happens in the news that makes you stop in your tracks, use it as a scenario to consider what steps should be taken in such an event, or what could have been done to prevent it, or how you could reduce the risks of it happening to you ... at least how you could best survive such an event.

Write it down as a plan and talk about it with your family and/or friends. Brainstorm creative solutions, join classes together to learn skills to help you survive.

Taking these sorts of steps will help you to better be in control of situations in an emergency, and will help you to feel much more secure about your own safety and preparedness.

It gives you a sense of control and power when you are pro-active and prepared.

Be Grateful - Be Aware - Share some Love
Stop and consider for a moment just how fortunate your life is.

Feel gratitude, give a hug, call a loved one to comfort them, THINK ABOUT and give thanks for all the good in your life right now.

Write down your thoughts and feelings about what happened, and how you are dealing with it.

Get it out of your system, and sort your thoughts out on paper.

If you are on the www write a blog and get your message out there, like I'm doing here.

This process is helping me to feel a bit more balance, self-empowered, and hopefully a bit helpful in this mess worldwide.

Try to Forgive those that hurt you and others
Like everyone, I rage and rail against the forces of evil and cruelty... screaming for revenge and retribution to rain down on the perpetrators, but that is totally dis-empowering, and just creates even more feelings of frustration and powerlessness.

Try instead to focus on the power of PEACE, rather than the natural instinct to focus on hate and revenge.

It is the hardest thing I will ever do - normally I choke with bile when I try, but I do what I can to concentrate on sending out thoughts and energy filled with a desire for PEACE.

And when I just can't forgive ... I pray that they will develop total and overwhelming COMPASSION for all other life on the planet!

It is the ultimate force to defeat the terrorists.

Like Mother Theresa used to say: she would not march in a War Against (insert cause) Rally, but she would be active in a campaign for PEACEFUL resolution in that cause.

Just try, you won't always succeed, I fail all too often, but I at least TRY to focus on the beauty & abundance in the world & in my life, and I TRY to forgive the forces & people that instead choose to destroy all they behold.

"The World is but one Country,
and Mankind its Citizens"
- Baha'u'llah

And be kind to yourself this week
Take the time to calm and quiet your mind, be gentle on yourself if you are falling behind on your expectations and workload, and do remember to give your loved ones an extra phone call or hug this week, and always cherish every day --- for every day that you have.

I'm sending some huge bear ((HUGS)) to comfort you all.

Peace to you, my friends!
- Helene Malmsio

✿•*¨`*•. (¯`v´¯) (¯`v´¯) .•*¨`*•✿
. . . ✿•*¨`*•.¸(¯`v´¯)¸.•´*¨`*•✿ . . .
…………… ♥ •.¸.•´♥……………

What do you feel about the tragic events of this week - 21/4/2013?

Do you already do these things yourself, or do you maybe have some more suggestions that you would like to add to this page?

Do you agree with my view of the media and how they report events - or do you disagree?

Feel free to comment below and add your own positive ideas and tips to this page - or just share your thoughts about the events - just click the COMMENTS link below to open the box and type your message to us.

Thanks!

I really want to know what you think of this site, this page, and to hear your tips or suggestions about it.
So please share your story or simply add a Comment in the comment box.
If you feel that the information on this page has been useful to you please give it a Like or share it with your friends - thanks!!

"You are a life Saver!!
I recently discovered this site and I can tell you that my life has not been the same. I now come here EVERYDAY and spend at least 1 hour.
I used to spend that time browsing online fashion and beauty magazine which just means that I spend more. Now I have replaced that habit with coming here.

In future I will think about contributing articles as well. Thank you! Thank you!! Thank you!!! and God bless"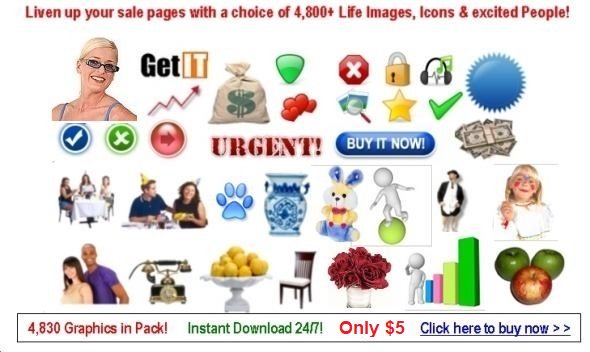 Contact Us | About Us | Terms of Use | Privacy Policy | FAQ | Testimonials

Amazon and the Amazon logo are trademarks of Amazon.com, Inc. or its affiliates. As an Amazon Associate I earn from qualifying purchases. Product prices and availability are accurate as of the date/time indicated and are subject to change. Any price and availability information displayed on [relevant Amazon Site(s), as applicable] at the time of purchase will apply to the purchase of this product.