How Many Hours Do You Waste Each Day?
Some people argue that life is too short. Others believe that life is plenty long enough, provided you don't waste too much of it.

Either way, there's no arguing that most of us probably waste at least a couple of hours each day. That time could be spent in a more constructive fashion.

Think about how much you could have accomplished over the last 10+ years with just one well-utilized hour each day.

It's important to define what would count as "wasted." Is watching your favorite TV show wasted time? Maybe. Maybe not.

Is driving 45 minutes each way to and from work every day wasted, considering you could live five minutes from work?

What if you were living in your dream town and house? Then a long commute might not be a waste.

It's up to you to decide what you consider to be time well-spent. What's important is to examine your life and how you spend your time.

Ensure that you're getting the most out of your time and life with these ideas:

1. Electronic devices.

Measure how much time you spend each day watching TV or playing on your cell phone. Do you play video games?

2. Internet.

Of course, you need an electronic device to utilize the internet.

How much time do you spend amusing yourself with the all the distractions available on the internet?

3. Social media.

How much time do you spend checking up on friends and family each day or posting your own exploits to the rest of the world?

Some believe that social media is only good for stalking and showing off.

How do you use social media? Is it adding to your life or taking away from it?

4. How much time do you spend waiting?

Some people like to arrive to appointments 30 minutes early. That's 30 minutes you could spend doing something else.

○ How much time do you spend waiting in lines? Could you go to the store at a different time when you're less likely to wait?

○ Studies show that the average person spends approximately 6 months of their life waiting.

This includes waiting for the bus, train, doctor, security checkpoints in the airport, customer service, and traffic.

5. Use a time tracker.

There are many apps and programs that will measure how you're spending your time on your phone and computer.

How many minutes do you really spend on YouTube each day? The tracker will tell you precisely.

6. Think of how you could better spend your available time.

You might spend a lot of time unproductively out of habit. Most adults have routines they follow during the week and on weekends.

It's time to examine those routines and see if you can find a more productive routine.

○ You might find it more rewarding to learn to play an instrument instead of watching Seinfeld reruns at night.

Or you could learn to speak French rather than playing Candy Crush before bed.

○ Consider your goals. Do you take the time each day doing something to move you closer to those goals and the life you desire?

Determine the biggest time wasters in your life and choose some more effective ways to spend that time.

Everyone needs to spend some time enjoying themselves, but are you enjoying that time as much as possible? Spend your leisure time in the most enjoyable ways you can.

Unless you've thought about it, you're probably not enjoying your downtime as much as you could be.

Everyone wastes at least part of their day. Determine your priorities and then examine how you're spending your time each day.

Think about how you could be spending your time more effectively and enjoyably. You'll be glad you did!


How to Overcome Laziness and Procrastination to Achieve Your Goals
Before we can get to the "how" of overcoming laziness and procrastination, we must first define each one as they are a little different from each other.
Laziness is a state of mind where the individual just doesn't care. Yes, there are things that s/he could do that need getting done, but the person lacks the focus and desire to accomplish these things.
Procrastination on the other hand is a reluctant behavior to do something. It differs from laziness in that it isn't that the procrastinator doesn't care, it is that something is mentally holding him or her back from doing it.
It could be fear of failure, criticism, repercussions from suffering a past setback – something in their mind is telling them not to do it … at least for now.
The other big difference between the two is that
when we procrastinate
, we end up feeling guilty about not doing whatever it is that we are avoiding doing.
Not doing something do to laziness does not come with the guilt … because they just don't care!
Now that we know the difference between laziness and procrastination, let's look at a process to eliminate them.
As we saw, they are inherently different, yet the same process can be used to eliminate both of them. It actually consists of four steps.
Step 1 – Identify the reason behind why you don't want to do something.
Are you bored or are you using either as an avoidance mechanism? If so, why are you avoiding doing it?
With laziness you could be bored and choose to spend your time doing something else.
You could be avoiding doing something just because you don't see the value of accomplishing that task.
With procrastination, you are most likely using it as an avoidance mechanism.
The difference is you see the value of accomplishing the task at hand, but choose to accomplish it at a later time. You might feel the task is too large to accomplish right now.
If that is the case, break it down into smaller and more manageable chunks. Remember the old adage "How do you eat an elephant? One bite at a time!"
That is how to approach what seems to be unmanageable projects too. Whatever it is that is preventing you from accomplishing that task now needs to be identified before it can be overcome.
Step 2 – Identify the long-term consequences.
In this step, the procrastinator takes a look at what will happen if the task being delayed doesn't get done?
The lazy person should also look at long-term consequences, but not the result of not doing the task at hand so much as what laziness is doing to them in general.
What opportunities are they missing out on in their life because of their laziness?
Step 3 – Set realistic and achievable goals.
With the procrastinator, the goal may be too lofty and because of the fear or failing, the person decides to avoid doing the task.
In this case, the goal should be broken down into milestones or smaller goals and when one is achieved, s/he strives to continue with the next one eventually accomplishing the initial lofty goal in the process.
With laziness, it can be caused because the person is not challenged enough to want to do the task, so they just don't do it.
Setting a goal worth achieving in their eyes – something that challenges their talents - can be the catalyst to get them moving and working toward the goal.
Step 4 – Take immediate action.
Once the goal is set, work must start immediately without fail or delay. With either laziness or procrastination, doing something immediately is better than doing nothing.
Slow and steady wins the race every time! In either case, once forward motion starts, inertia will tend to carry a person to accomplish more and more.
As long as the focus and reward along the way and at the end is great enough to warrant the effort, laziness and procrastination can be overcome.
If either laziness or procrastination plague you, use these four steps to help overcome it.
P.S. Liked this post?
Be a sharer and spread the word on FaceBook or Twitter or G+.   
And I'd love to hear your views or suggestions too!  Just click the Comments link below and tell us your story - Thanks!
Cheers, Helene Malmsio
Related Reading:
https://www.discoveryhub.net
I really want to know what you think of this site, this page, and to hear your tips or suggestions about it.
So please share your story or simply add a Comment in the comment box.
If you feel that the information on this page has been useful to you please give it a Like or share it with your friends - thanks!!

"You are a life Saver!!
I recently discovered this site and I can tell you that my life has not been the same. I now come here EVERYDAY and spend at least 1 hour.
I used to spend that time browsing online fashion and beauty magazine which just means that I spend more. Now I have replaced that habit with coming here.

In future I will think about contributing articles as well. Thank you! Thank you!! Thank you!!! and God bless"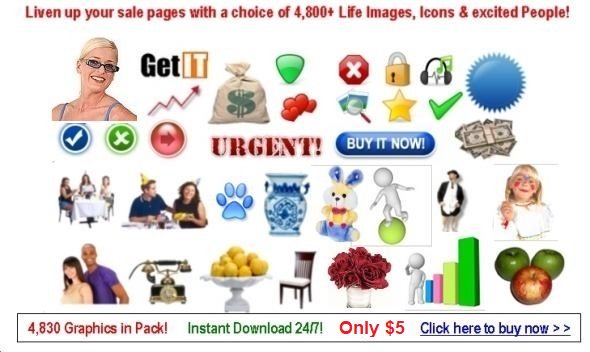 Contact Us | About Us | Terms of Use | Privacy Policy | FAQ | Testimonials

Amazon and the Amazon logo are trademarks of Amazon.com, Inc. or its affiliates. As an Amazon Associate I earn from qualifying purchases. Product prices and availability are accurate as of the date/time indicated and are subject to change. Any price and availability information displayed on [relevant Amazon Site(s), as applicable] at the time of purchase will apply to the purchase of this product.