How to Set Goals and Keep Them!
Learn how to set goals the SMART way, with these steps to help you achieve your dreams every time!
Are you fed up with never getting what you want out of life? Do you have dreams that you feel you will never fulfil?
Would you love to be able to change your job, earn more money or improve a relationship?
To a certain extent, everybody has something in their life which they would like to change.
Very few people are content with every aspect of their lives- think how many of us set New Year's Resolutions every year!
However, it's not that easy to change and most of us find ourselves drifting back into our old habits after only a week or two.
However, it is possible to change your life for the better.
Goal setting is one of the most powerful ways of making those changes and getting exactly what you want out of life.
Often, people have only a very vague idea of what they would like to achieve and end up drifting aimlessly through life, like rudderless ships.
Goal setting can help us to define what we want and set out a definite plan to achieve it.
Most of us already set goals every day- we just aren't aware of it.
For example, we may need more gas in our car, or certain ingredients to prepare a meal.
Our goal is to acquire gas in the car or the required ingredients, so we get into the car, plan our way to the gas station or store and successfully fill the tank or return home with our purchases- goal completed!
As we are all setting goals anyway, every day of our life, why not consciously set bigger and better goals than filling up the car!
Goal setting is used by many high achievers in all walks of life, from athletes to business men.
It is a process for personal planning and achievement; in setting goals you are deciding what you want to achieve, planning how to achieve it and then working step by step towards actually achieving it.
The problem is, setting goals and working to achieve them isn't that easy- if it was, people wouldn't need to keep setting the same resolutions year after year.
Most people don't know the most effective way of setting goals.
This section of the how to do it site is designed to show you how to set your goals, have a clearly defined plan of what you want to achieve and help you to attain them.
How to Choose Your Goals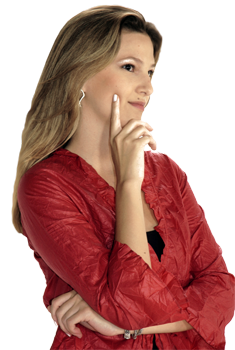 If you are not used to consciously setting goals, it can be difficult to know what goals to choose.
Look at all the areas of your life; do you need to lose weight or tone up?
Would you like to be able to quit smoking? Do you have outstanding debts you would like to see the back of?
Do you dread the thoughts of going into work every day at a job you detest?
Are you and your spouse always arguing, or are you single but would love to be in a relationship?
Anything in your life which isn't working can form the basis for a goal; for example if you are overweight, your goal may be to lose 30lbs as this would bring you to your ideal weight.
If you are in debt, your goal may be to pay off the debt within 2 years.
If you hate your job, your goal may be to get a new job.
You might choose to set a goal to improve your relationship with your partner, if you have one, or to attract a partner if you are currently single.
Goals can range from fairly simple goals, such as planning a weekend break, to fairly major goals, such as purchasing a new car or starting a business.
You can set any goal that will improve your health, happiness and overall well being.
Planning Your Goals



Before you go ahead and start setting your goals, you will need to do a little planning.
First of all, you need to establish your motivation.
If you are not really bothered about whether you achieve a goal or not, you are not likely to feel motivated enough to work towards it.
There must be a really strong reason why you want to achieve a goal- it needs to be something you badly want!
Every time you think about your goal, you should feel excited and positive.
Your heart should start to beat just a little bit quicker. You should desire it enough to want to do anything to achieve it.
You should find it easy to make yourself work on achieving this goal.
If you don't feel particularly bothered about achieving it, you need to question whether it's the right goal for you.
Starting the goal setting process can seem very daunting at first.
Many people never actually make a start- they tell themselves that things are pretty hectic right now so they had better wait a few weeks as they don't have time… or they just don't have the energy to think about goal setting once they get home from work.
They tell themselves that they will think about setting goals when everything else is out of the way.
But, of course, inertia sets in, something else happens and before we know it we have slipped back into our daily routine.
Time races by and we suddenly realise that another year has gone by and we are still in that job we hate and still driving that old banger we promised ourselves we would change.
Constantly putting off setting and achieving our life goals robs us of our future happiness and we end up leading a life of quite desperation, never having what we really wanted and never feeling as though we achieved anything worthwhile.
Too many people die regretting the things they didn't do with their lives.
Don't let this happen to you- the best time to set your goals isn't next year, next month or next week- it's now- right this minute!
How to Set Goals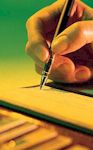 You must write down the things you want out of life.
This stops them from just becoming vague desires inside your head and turns them into something tangible and accountable.
If you display them where you can see and read them often, it will keep your mind focused on achieving them.
You can only set the goals you personally want to achieve. Trying to set goals which other people want you to achieve rarely works- you have to really want it for yourself.
Goals should be set in a positive way rather than a negative way.
As an example, setting a goal of 'I want to be rid of debt' will encourage your subconscious mind to focus on the debt problem even though the debt is something you don't want.
By phrasing this goal as 'By 31st August I will have $5000 in the bank', your subconscious will focus on the result you want and start working to help you to achieve it.
Equally, if weight loss is your goal, don't phrase it as 'I want to lose weight' as your subconscious mind will focus on the excess weight.
Phrase it as 'by May 1st I will weigh 135 lbs'.
Again, your subconscious mind will focus on the solution you want- not the excess weight you don't want.
That's all very well for clearly defined objectives, but you may be wondering what to do if your goal is less tangible, for instance you want to be able to increase your self confidence.
We already know that setting a goal such as 'I will become more self confident' will focus our subconscious mind on where we don't want it to be- on our unconfident behavior.
The best way to set a goal like this is as though it is already achieved.
For instance, you could set a goal which states 'Every day I am becoming more and more confident'.
You need to put as much detail into a goal as possible, and make it specific.
Setting a goal to buy a new car isn't enough.
You will need to write down the make and model of the car you desire, what color it will be, what features it will have… the more detailed, the easier your subconscious mind will be able to visualize you achieving it.
Similarly, setting a goal to have more money is too vague. I could give you a dollar and you would have more money- so you would have achieved your goal!
State exactly how much money you would like to have- $1000- $10,000- $100,000? Be specific!
Goals also need a deadline- a date by which you will have achieved them.
Without a deadline, you will drift from day to day without making progress as your mind will not perceive any sense of urgency.
You will need to give your deadlines some thought- if you set them too far into the future, you may find it hard to retain your focus and motivation, but don't fall into the trap of setting a deadline which is totally unrealistic, such as losing 20lbs in a week.
When you fail to meet an unrealistic deadline it can cause you to lose your faith in your ability to achieve your goals.
Larger or longer term goals are best broken down into steps.
Setting a goal to lose 75lbs, for instance, can be overwhelming.
You may feel that it is going to take you such a long time, and you may find it hard to comprehend losing this much weight.
You will probably be tempted to give up before you start! Instead, break it down- aim to lose 5lbs in the first month, then 5lbs the next month and so on. Suddenly it feels a lot more achievable!
If your goal is to take a trip to New Zealand which you know will cost $5,000, instead of setting this as your goal, aim to save $500 over 10 months.
The prospect of finding $5,000 is a lot more daunting than the prospect of finding $500.
Give yourself a reward when you have achieved each small step.
Once your goals are committed to paper, then you can plan how you will achieve them.
If your goal is to have a new car, you should have written when you want to achieve it by, so you can then work out how much you will need to save each month.
You can plan to test drive the model you want, and find out how much cash you might get for your old car.
By doing this you can constantly monitor your progress towards your goal and work out whether you need to adjust your deadlines.
You may have an unexpected bill meaning you are unable to save anything for that month so you might need to extend your deadline by a month to compensate.
You will still get your new car- it may be just a little later than you planned, but if you had never set the goal, you probably wouldn't have got your new car at all!
Are you starting to see how powerful goal setting is?
Are your Goals SMART?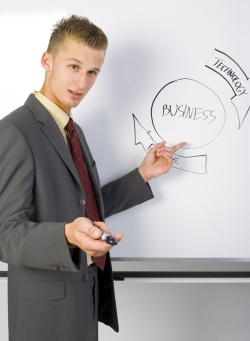 A great technique to bear in mind when setting your goals is to set them the SMART way.
SMART is an acronym for Specific, Measurable, Attainable, Relevant and Timely.
Let's start with Specific;
As discussed earlier, your goals need to be as specific as possible.
You will need to state exactly what you want to achieve, why you want it, what it will do for you when you get it and what it would cost you if you didn't achieve it.
We have already seen that a general 'I want more money' type goal will not help the subconscious mind focus on how to achieve this.
In order to focus your subconscious mind on what exactly you want to achieve, your goal will need to be as specific and clearly defined as possible.
A much more specific way of stating 'I want more money' would be to say 'I will have $10,000 in the bank by 1st January 2014.
Measurable
It is important to be able to judge whether you are on track to reaching your goal, so you have to be able to constantly measure your progress.
This will help you to identify any obstacles and adjust your plans as necessary.
If your goal is made up of smaller steps, for example losing 5lbs each month, it will be easy to tell if you are on the right track or not.
If you have not lost 5lbs at the end of a particular month, you will be able to examine why and adjust your plans for the next month.
You should also know when your goal has been completed. You might think that this would be obvious, and in the case of a new car or house, it is- you either have it or you don't.
But some goals are not so easy to measure- for example, your goal might be to lose weight, but how much weight do you want to lose exactly?
You could lose a pound and you would have achieved your goal- you have lost weight!
But I doubt whether you would be satisfied with this!
Attainable
If you set a goal which you doubt you could ever actually achieve, your subconscious will abandon the goal without even making a start.
You must believe that it is within your capabilities to achieve it. Too many people set themselves up for failure by setting a goal they have no chance of achieving, for example 'I will lost 4 stones in the next 2 months'.
It is next to impossible to achieve a goal like this, and when they do not, they feel as though they have failed and will conclude, wrongly, that setting goals does not work for them.
A far more realistic and achievable goal would be to lose 5lbs per month and go for a walk three times each week.
This is something which your subconscious mind can conceive and you will feel much more motivated to work towards it.
Relevant
Your goal must be something which you want to achieve, not something which somebody else wants you to achieve.
You must feel good about your goal- if you only feel half hearted about achieving it or it is at odds with your personal ethics or values, you won't be able to sustain your motivation to achieve it, and probably won't feel good if you do achieve it.
Goals must also be a part of your long term aims.
The idea of working towards achieving your goals can be quite daunting, so it is too easy to fall into the trap of procrastinating by setting small goals which do not move you towards your long term aims.
Timely
You need to set a deadline for your goal, a definite date by which you will have attained it.
Without this deadline, your subconscious mind will not feel any urgency and you will start to put off the things you need to do to achieve the goal.
If your goal is to have a new car, set a date by which you will have it.
If your goal is to have more money, again you need to state exactly when you will have it.
A deadline will focus your subconscious mind on attaining the goal.
If your goal is broken down into smaller steps, set a deadline for each one, for example losing 5lbs or saving $250 by the end of each month.
Keeping Your Motivation High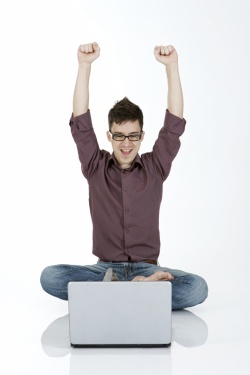 When you first set your goals, your motivation should be sky high and you should feel all fired up to do whatever it takes to achieve them.
The trouble is, life has a habit of getting in the way and it can be difficult to maintain that motivation.
Working towards your goals starts to feel less of a pleasure and more of a chore and before you know it you are tempted to give up.
I'm sure we have all been there.
You might set a goal to lose 20lbs and go to the gym four times a week.
For the first couple of weeks, it's easy- you join a gym, go nearly every day, stop buying potato chips and chocolate and eat lots of fruit and vegetables- it feels so easy.
Then you get a cold and feel under the weather, or you have a mini family crisis, and you miss a couple of gym sessions, promising yourself you will go next week.
You didn't get chance to go to the store and the only thing in the cupboard is a box of cookies…
Before you know it, your cupboards are once again full of sugary fatty foods, you haven't been back to the gym for weeks (bit you're still paying the membership fees!) and you dare not weigh yourself…
You need to find ways to keep that motivation as high as it was at the start.
One good way is to write out your goals and place them somewhere you can see them every day.
Make a point of reading your goals several times a day, especially first thing in the morning and last thing at night.
This will keep your goal in your subconscious mind, which will then be working constantly to help you to achieve it.
Join forces- if you share the same goal with a friend or family member, you can motivate each other.
If you want to lose weight, find a 'weight loss buddy' who also wants to lose some weight.
If you are feeling down, you will have someone to ring to give you a boost.
Planning meals and exercising is so much more fun when it is a shared activity!
If you can't find a weight loss buddy, joining a slimming class may provide you with the motivation and companionship you need.
If you aim to start your own business, you may know someone who wants to do the same- you could encourage and support each other in your endeavors.
Breaking goals into smaller steps is often important to keep motivation high.
It can be difficult to maintain motivation towards a larger goal as the end can seem so far away.
By planning the goal as a series of small steps, it appears to be more achievable, and as you complete one step you will be motivated to work on the next one.
Plan a reward when you achieve each step.
This could be buying yourself a small treat, or taking time out to relax with a good book for a couple of hours.
Working towards a reward is a great way to keep motivation levels high.
Don't try to set a goal for every area of your life all at once- too many goals will cause you to feel overwhelmed and you will soon lose motivation.
Try setting small, easier goals initially- achieving them will increase your self esteem and belief.
You can then set bigger, more challenging goals.
Once you get into the goal setting habit, working towards them will seem natural for you.
Make a promise to yourself that you will do something each day towards reaching your goal, no matter how small.
Each morning, write a list of what you need to do that day and cross it off when you have completed it.
This will keep your mind focused on your goals and crossing out completed tasks will give you satisfaction.
Have a little progress evaluation with yourself at the end of each week.
Jot down what progress you made that week, any problems you encountered which stopped you from achieving what you needed to do, and work out whether you are still on track to achieving your goal by the set deadline.
Plan how you are going to overcome any obstacles or make any necessary adjustments to your schedule as required.
Finally, plan in your tasks for the next week- this will make you feel accountable for your goals and help keep you motivated as you can track your progress.
If you are feeling down, read back through your weekly notes to see how far you have come already.
The Procrastination Problem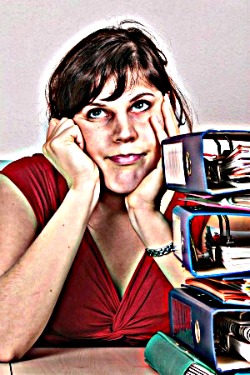 Procrastination can be a problem, especially if you are new to goal setting.
You may find that you stop wanting to work on your goals, even though you have a clear idea of what you need to do.
You keep putting tasks off until 'later' or 'tomorrow' and you may lose the motivation to go to the gym or work on that assignment.
You know you still want to achieve your goal though so why do you seem to be sabotaging your efforts to attain it?
The main reason we behave like this is fear.
When you first start goal setting, you may be afraid of failing to reach your goals, or deep down you either doubt your ability to achieve them or don't believe you deserve to achieve them.
You are unwittingly programming your subconscious mind to expect failure, so it causes you to act in ways which sabotage your chances of achieving your goals.
If you find yourself falling into procrastination, first make sure the goal isn't unattainable and it is one which makes you feel excited.
You may need to do some work on your self belief and self esteem to reinforce belief that you can attain (and deserve to attain) your goal.
I have created a section here on the site to explain more about how to stop procrastinating right now, and get on with your life.


Visualization- The Magic Ingredient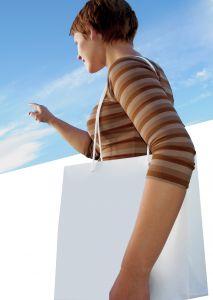 Visualization is a seemingly magic technique which can fast track you towards achieving your goals.
Used in conjunction with goal setting, it is pretty powerful! Here's how to do it;
First, your goal needs to be really specific- the more detail the better.
If you want to own a car, write down the exact make and model you will own.
Write down every detail you can think of about the car- color, features such as air conditioning, alloys, leather seats how old it will be.
Describe your new car in as much detail as you can. Ideally you should start to feel excited about it while you are writing.
If you can, get pictures of your ideal car or some information about it. Maybe you could even take a test drive.
If your goal is to lose weight, write down exactly how much you would like to lose and how good you will feel when you have lost the weight.
Maybe you have photos of yourself at your ideal weight, or have an item of clothing you would like to be able to wear- hang it somewhere you can see it every day.
If you have set a vacation goal, find pictures or brochures describing your dream trip.
Go to a travel agent and discuss your intended trip with them- get as many details as possible about it.
Now, each morning or evening, take out your goals and read them through out loud.
Look at the pictures. Read the information and brochures. As you read each one, close your eyes and imagine you have achieved your goal.
Picture yourself driving your new car.
Feel the leather seats, hear the purr of the engine and imagine how good you feel.
See yourself at your ideal weight and hear the admiring comments- how good does that make you feel?
Imagine yourself at your vacation destination- picture yourself walking along the beach, feel the sand between your toes- feels great doesn't it!
The more intensely you feel it, the more powerful visualization will be for you.
The Law of Attraction states that we get whatever we focus on with feeling.
Our subconscious mind will pick up on the fact that we want it and so will direct us towards achieving it.
You must visualize consistently for this to work though- no trying it for a couple of days and dismissing it because you don't have your new car yet!
Some of us can overcome issues of how to build self-confidence easier than others, but we can all become more confident by following a plan and focusing on the task at hand.
Online help is available. Start now to find a method to boost your self-confidence that's right for you.
I have written and published the books below, created specifically to help you develop self confidence and hone your self assertiveness skills and communication.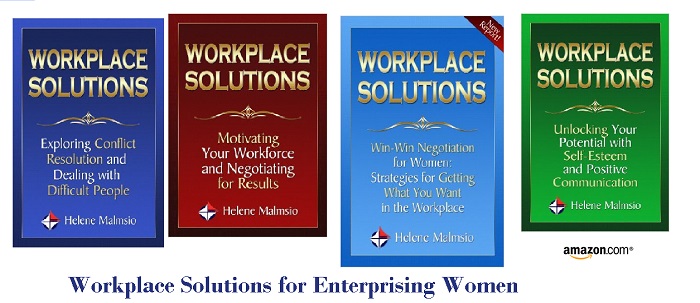 Be sure to do more research and find more resources:

Goal setting is one of the most powerful ways of achieving what we want out of life.
People who never set goals, or do not set them in the right way, are at risk of drifting through life without ever realizing their dreams.
Don't be one of them!
Set your goals, make sure they are SMART, use visualization and you will be well on your way to changing your life.
Learning how to set goals and achieving them is not something you can achieve in one session. It takes practice, but it's well worth it.
Below I will be featuring some resources to help you further your research and practice in learning this important life skill.
If you have a great story or tip to share about goal setting I would love to hear about it, just post your story in the submission box below.
And if you feel that the information in this section has been helpful to you, please do share it with your friends and even give us a FB Like or comment below -Thanks!

Latest Tips for How To Do It Yourself: Self Help & Self Growth
Latest Tips for How To Do It Yourself:
Read the latest updates & the rest of the how-to tips here:
Click the Title links below to see the latest how to do it tips and contributions to this page...


"Power Tips" magazine is back!
You Get A Free Complete Self Help Report delivered to your email box every edition, plus you get a free PLR article and other great gifts!

SUBSCRIBE BELOW ...  I promise you will want to USE what you learn!
I really want to know what you think of this site, this page, and to hear your tips or suggestions about it.
So please share your story or simply add a Comment in the comment box.
If you feel that the information on this page has been useful to you please give it a Like or share it with your friends - thanks!!

"You are a life Saver!!
I recently discovered this site and I can tell you that my life has not been the same. I now come here EVERYDAY and spend at least 1 hour.
I used to spend that time browsing online fashion and beauty magazine which just means that I spend more. Now I have replaced that habit with coming here.

In future I will think about contributing articles as well. Thank you! Thank you!! Thank you!!! and God bless"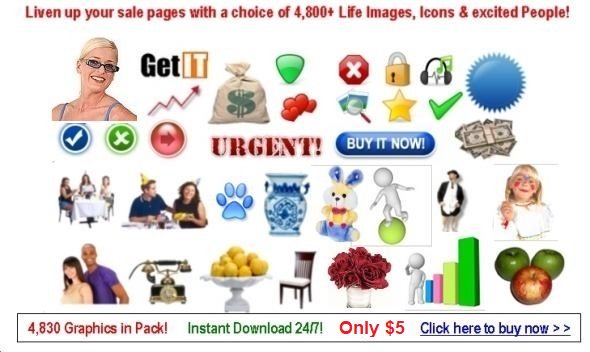 Contact Us | About Us | Terms of Use | Privacy Policy | FAQ | Testimonials

Amazon and the Amazon logo are trademarks of Amazon.com, Inc. or its affiliates. As an Amazon Associate I earn from qualifying purchases. Product prices and availability are accurate as of the date/time indicated and are subject to change. Any price and availability information displayed on [relevant Amazon Site(s), as applicable] at the time of purchase will apply to the purchase of this product.
Back to the HOME PAGE of this How to Set Goals guide section