Homeopathy For Pets
Homeopathy For Pets is a Safe Alternative Therapy. In this section we will look at how herbal remedies and alternative therapies can be used to treat your pet's illnesses as well as be used for keeping them healthy.
Many dogs and cats suffer from urinary tract infections for instance, that are often treated with antibiotic medicines when alternative homeopathy treatments can help to cure it and prevent it infecting your pet again.
Below we will feature some helpful information about the therapy as well as some examples of treatments you can consider using yourself for your pets.

Homeopathy is a Safe Alternative Therapy for your Pets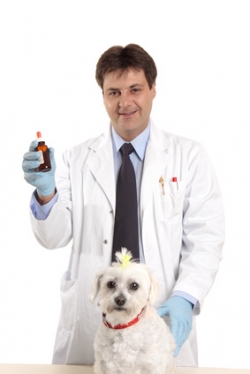 Homeopathy is popular amongst many pet owners, since it is a non invasive natural form of treatment which has no side effects.

The treatment modality known as homeopathy has been around for many years, and was first identified in 1796.
The person who first "discovered" homeopathy was Samuel Hahnemann, a German scientist.

It was very popular - in the early 1900's, there were 22 medical schools in America, where people could learn homeopathy.
If a disease or illness can be treated with conventional medication, homeopathy may also help.

Hahnemann discussed the use of homeopathy in animals at the same time he was learning the effects of his remedies on people, so veterinary homeopathy has been around as long as human homeopathy.

Homeopathy takes the view that a disturbance in the body's vital force is the cause of disease and illness.

Disease is initially seen in the energy levels of the body, but then it shows up as a physical symptom that you can identify.
Because of this, you can't cure an animal of disease by just taking care of the physical symptoms, they must also be treated at the energy level.

Practitioners of homeopathy believe that by giving small amounts of the substances that cause the disease, the symptoms can be cured.
This is often described as "like cures like".

The emotional well being, as well as all other aspects of an animal's health, are taken into consideration when creating a homeopathic remedy.
Because of this, each homeopathic remedy is unique, and is prescribed especially for an individual animal.

This means that even if an animal has the same symptoms as another, they may need completely different remedies.
People who study homeopathy say that disease symptoms shouldn't be suppressed, since it is the body's way of trying to heal itself.

Synthetic, plant, and animal ingredients are used to create the homeopathic remedies .
These ingredients are diluted many times in distilled water or alcohol, and thoroughly shaken between dilutions .
Although there are no active ingredients left in the remedy after the dilutions, the shaking is thought to activate the energy of the ingredients, and it is this energy that helps the body heal.

Homotoxicology is a slightly different branch of homeopathy.
This treatment modality believes that diseases are caused by toxins, and treatment involves the use small amounts of remedies to remove these toxins from the body.

According to homeopaths, there are three things that can happen as a result of treatment.
Firstly, the disease is suppressed, and will come back once the remedy is not taken any more. This is called palliation.

The second possibility is that the first condition is suppressed, but a different and completely separate problem develops.
The third possibility is that the condition is cured, and will never come back. The same can be said for most conventional treatments.

Pets can be treated using homeopathy for many conditions, including bruises, bites and stings, abscesses, and problems giving birth.
However, because it works on an animal's energy levels, many people find it particularly helpful in cases of emotional upset, such as separation anxiety or storm phobia.

There are many veterinarians that do not believe in homeopathic remedies, and it is a controversial subject for vets as well as pet owners.
Because it is completely non toxic, you can try it on your pet without any fear of harming them.

For conditions that are potentially dangerous and life threatening, such as preventing heartworm disease, it is important that more conventional medications are used.
Urinary Tract Infections in Dogs
If you've ever had a urinary tract infection then you will know how annoying and painful they can be, and they are just as annoying and painful for a dog or cat.
Dogs actually have urinary tract infections much more than humans do and the pain involved for them can often be excruciating.

The big problem with dogs too is that they can't tell you that they are in pain or where their pain is.
Older female dogs are especially susceptible to recurring or chronic UTI as they age further.

A urinary tract infection in a dog can become quite serious if it isn't treated early. A UTI infection usually starts from the urethra and bladder but if not treated it can travel upwards and cause an infection in other organs.

UTI can also be associated with canine urinary incontinence and urine accumulation.
If a dog has abnormal urine accumulation this can lead to kidney damage, and possibly even kidney failure and death.

Young puppies will have problems with wetting and it can be caused by over excitement.
If it is caused by over excitement it can be ignored but if it is a continued problem then it could possibly be a sign of a urinary tract infection.
If a puppy has a UTI infection then it could make it difficult to toilet train the puppy.

The signs of a urinary tract infection in a dog can be observed easily and a check using urine culture will determine whether the dog has an infection.

Prostatitis is common in male dogs with a urinary tract infection as the infection causes the prostate gland to enlarge which then blocks the flow of urine.
When this happens, bacteria from the urinary tract infection can begin to move through the bloodstream toward other organs.

If the infection remains within the area of the prostate gland it can form an abscess which can cause problems itself so it is important that a diagnosis is made and treatment is given.

When bacteria enter the bloodstream it can develop into septicemia.
Bacteria can multiply and can affect any organ within the body.
Infection can even affect the heart valves and the lining of the heart and also the intervertebral disks.

There is often an underlying reason that causes urinary tract infection and that underlying cause needs to be dealt with otherwise the urinary tract infections will recur.
Bladder stones, bladder tumors, diabetes and Cushing's syndrome are all common causes of UTI in dogs.

There are also some medications used to treat diseases that can cause urinary tract infections as a side effect.
Selecting natural remedies is a better alternative medicine to initially treat your dog or cat with before you consider medicating your pet with prescription drugs.

There are studies being conducted on dogs with endocrinal disease, diabetes and urinary tract infections.
The results have shown that dogs with endocrinal diseases have a high occurrence of UTI and as such urinalysis is necessary for dogs with endocrinal problems.

Urine culture needs to be done for a correct evaluation as clinical symptoms of urinary tract infection are vague and often laboratory tests return a normal result.
Urine cultures will also give the specific bacteria that are causing the infection.

If urinary tract infection is diagnosed and treated early it can stop the spread of the infection to other organs in the body.


Safe, Natural Treatments for Your Pet's Bladder & Urinary Tract Health
Urinary tract infections are among the most common health problems that veterinarians see on a daily basis.
About 14% of all dogs will have a UTI at some point in their lives.

It's less commonly seen in cats, only seen in about 1% of the population.
But, urologic problems tend to be more serious in cats, even life-threatening.

Whether you have a dog or a cat, early diagnosis and treatment will help to ensure that the condition does not become more serious.
If left untreated, the condition can spread, affecting the bladder and damaging the kidneys.
Scar tissue can form, making urination constantly painful and/or difficult.

Pain is the first sign to look for. It is sometimes more difficult to recognize that your cat is in pain, since they tend to deal with it on their own.
One sign would be excessive grooming of the genitals or urinating outside of the litter box.

You see, your cat would think that the pain is associated with the box itself.
So to her, urinating elsewhere may be less painful. If she "goes" on a light colored surface, you may see slight traces of blood. In that case, you should contact your vet right away.

Dogs have more UTIs, because we keep them inside, restricting their access to a "bathroom", so to speak, and requiring them to "hold" their bladders for sometimes long periods of time.

Dogs are more likely to whine or cry when the pain begins.
They may run away after urinating and tuck their tails between their legs.

Treatment

Vets usually prescribe antibiotics, but the side effects can create other health problems, including loss of appetite, lethargy and vomiting.

The loss of appetite may be temporary, but if your pet refuses to eat, you should talk to the vet about changing the medication or consider other treatment options.

A homeopathic veterinarian may prescribe uva ursi, berberis, cantharis, staphysagris or a combination of the herbs and botanical extracts.
All of these are well known tonics for treating and preventing urinary tract infections.

Prevention & Maintenance

First of all, you should make sure that your pet has easy access to clean, fresh water.
Filtered or bottled is preferable to chlorinated or fluorinated water.

If you have a dog, you should consider installing a pet door, so that she can go outside when she needs to.
If that's impossible and you work outside the home, try to find someone that can take her for a walk in the middle of the day.

An eight or ten hour day is a long time to make her wait. Think about how many times you use the bathroom every day.
For small dogs, absorbent pads are available and it is relatively easy to train them to "go" there.
When you come home, you simply pick them up and throw them away.

Moist food is better than dry. If you have been feeding dry, you may notice some changes in their bowel movements.
These usually clear up in a short time, but if things have not improved after two weeks, try a different brand.
Consider organic and raw, unprocessed foods and never give your pet anything that contains sugar.

Avoid the use of commercial flea collars, powders and sprays.
When walking your dog, avoid areas that have been sprayed with weed or bug killer.
All of these things are toxic and the smaller your pet, the more likely he or she will have a negative reaction.

Make sure that your animals get regular exercise and minimize the stress in their lives.
If you are currently using a regular veterinarian, consider switching to a holistic vet.
They are normally more aware of the stress that a vet visit causes an animal.
They avoid over-immunizations and help you learn to support your pets' immune system function.


Important!
Natural remedy products can help your pets even in serious cases like Dog Urinary Tract Infections, so your should consider treating your pet with natural alternative medicines where possible.
Continue to Research
Homeopathy is very beneficial to your pets to treat a number of ailments and it uses herbs, minerals and metals to create remedies.
Homeopathy for both people and pets uses a typical process of dilution using only naturally occurring substances.

Natural remedy products can help your pets even in serious cases, so your should consider treating your pet with natural alternative medicines where possible.

Herbal remedies are created using plants, trees, shrubs, flowers, bark and fruit.
They can come in the form of topical applications, oral remedies or natural supplements.
Invest in some homeopathy for pets training guides and manuals so that you can learn about natural remedies for your pets, including natural flea powders rather than using chemical products.

More Resources

Here are some homeopathy for pets products you can buy online that I think look very useful:

Homeopathic Care for Cats and Dogs, Revised Edition: Small Doses for Small Animals
Homeopathy for Your Cat: Remedies for Common Feline Ailments
Dr. Pitcairn's New Complete Guide to Natural Health for Dogs and Cats
Natural Pet Skin+Itch Irritations For Cats 4 Ounces
For Pet's Sake Do Something! Book Three - How to heal your Pets using Alternative and Complementary Therapies (For Pet's Sake, Do Something)
Below here I'm featuring more pages with helpful how-to-do-it  tips on this subject of homeopathy for pets as an alternative treatment to keep them healthy and fit. 
Feel free to submit your own story or article about it, and I will create your own page here with your contribution for the community to read.

More Tips for How To Do It Yourself: Pet Care
Do you have a Pet Care tip you want to contribute here? Share it!
Read the latest updates & rest of the how-to tips here:
Click the Title links below to see the latest how to do it tips and contributions to this page...


"Power Tips" magazine is back!
You Get A Free Complete Self Help Report delivered to your email box every edition, plus you get a free PLR article and other great gifts!

SUBSCRIBE BELOW ...  I promise you will want to USE what you learn!
I really want to know what you think of this site, this page, and to hear your tips or suggestions about it.
So please share your story or simply add a Comment in the comment box.
If you feel that the information on this page has been useful to you please give it a Like or share it with your friends - thanks!!

"You are a life Saver!!
I recently discovered this site and I can tell you that my life has not been the same. I now come here EVERYDAY and spend at least 1 hour.
I used to spend that time browsing online fashion and beauty magazine which just means that I spend more. Now I have replaced that habit with coming here.

In future I will think about contributing articles as well. Thank you! Thank you!! Thank you!!! and God bless"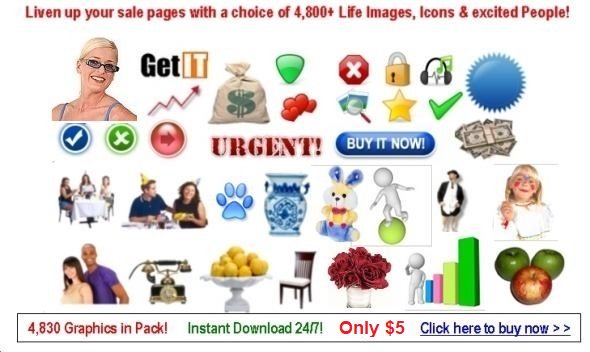 Contact Us | About Us | Terms of Use | Privacy Policy | FAQ | Testimonials

Amazon and the Amazon logo are trademarks of Amazon.com, Inc. or its affiliates. As an Amazon Associate I earn from qualifying purchases. Product prices and availability are accurate as of the date/time indicated and are subject to change. Any price and availability information displayed on [relevant Amazon Site(s), as applicable] at the time of purchase will apply to the purchase of this product.
Back to HOME PAGE of this Homeopathy For Pets section of the site.