How to Use Facebook for Business
If you are in business you probably noticed that nowadays you must learn how to use Facebook for business marketing so that you can network with your customers and prospects. 
So when did using Facebook become an essential marketing tool for business entrepreneurs?
Well, let's start with a bit of background information about Facebook.
Did you know that there are over 500 Million users who are using the site daily?
Out of these 500 million users, over half of them are out of college, and working, which means they have a greater spending capacity.
More specifically, the 18 to 24 years old age bracket is becoming the most avid Facebook users in the US.

Analyzing psycho-graphically, this audience still doesn't have heavy commitments.
They are not dedicated to earning for their family, buying
a house or making a serious career shift which means that they are more open to buying lifestyle and consumer products, everything from body butter to skateboard parts a mere click away.

It has become so popular for business entities, in fact, that an outside site called checkfacebook.com is dedicated to check out the different demographics that show country audience, global audience and different reports that show what Facebook is upgrading in their system.

It seems that the term social networking site has become an
understatement for the cultural instrument that Facebook has become

And if this isn't enough to encourage you to give some serious thought to making a page, here are a few more reasons why you should consider making your presence seen on Facebook: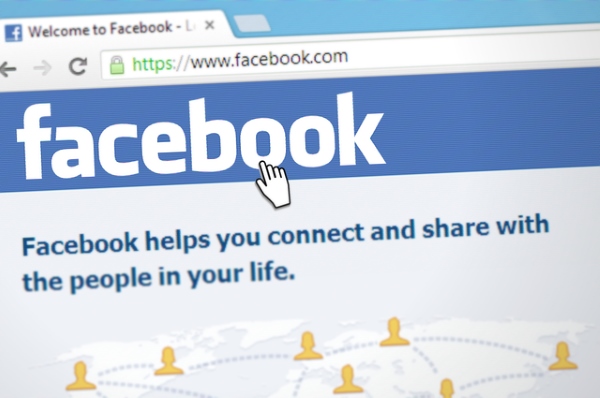 Lifestyle Infiltration

With Facebook, you do not need to go to your audience. The audience comes to you.
And quite effectively so. Consider that most individuals today (a good 143 Million in the US alone) make Facebooking part of their daily routine.
Most people confess to checking their Facebook account more than twice a day.
Imagine how seamlessly put your sales efforts can be if you have an updated account seen by a good portion of your audience daily in their Facebook walls.
With Facebook, you remain in sight and in mind which is half the battle in advertising awareness and promotions.

Serious Cut in Traditional Advertising Budget

This is perhaps one of the most beautiful and rewarding areas of the social network system.
With Facebook, you can cut down your advertising budget by half.
As more people are turning to online presence nowadays, you do not have to have trimedia presence (referring to print, radio or television unless a very efficient study states that your audience is more reachable towards such) or even expensive website development.

Targeted Audience

If in cases that you do decide to advertise though, Facebook as an advertising tool is very succinct at pointing out a certain demographic target.
If you decide to advertise on Facebook, you can be sure that your audience is properly segregated down to the essentials.
On top of having advertising links, Facebook also has other applications like Facebook Beacon for those with larger advertising budgets and Facebook polls for those who are searching for quick answers to their marketing questions.

With all of these advantages, Facebook is making business and marketing easier than ever before.
You can check out my Facebook Profile to see what they look like.
How to Make a Page for Your Business on Facebook




While there is some confusion as to how to separate your Facebook Business Page from your personal page.
It used to be that youcouldn't make a business page for your company if you didn't have a personal account.

However this is not the case anymore. Facebook is now more flexible
in terms of creating accounts for business purposes.
This makes it easier than ever to build a professional presence for you business on Facebook and helps keep your personal photos and information separate and protected.

It is important to differentiate the two though. Where business is
concerned, experts recommend having a business page rather than a
Business Profile.
The difference between the two is that profiles are meant for individuals and pages are ideal for those who have a business, organization, celebrity status or some need of professional presence online.
This way, the more apt term should be Business Page.

For business it is best to start with a page straight away rather than
converting your profile to a page later on as this is a more strenuous
task on your part later on.

To get started, you will have to go to Facebook and create a page. It is
fairly easy to do, just follow the steps provided and if you need help you can visit Facebook's help center for the answers to your questions
and more detailed  instructions: http://www.facebook.com/help/?page=904

Facebook page will then ask you to create an official page whether for
a local business, brand, product or organization or as an artist, band or public figure. Choose the first.

Facebook will ask for a page name and whether you are the official
representative of these entities.
Make sure that you've also read through the Facebook terms so you won't have any trouble with your account being deactivated for violating their rules later on. 
Facebook is strict about multiple accounts so be careful not to intermingle your personal account with your page.
Make sure also to answer all the basic questions on your Fanpage as this will add more credibility to your site such as the company background, short history, store locations and contact numbers.

The great thing about creating a business page on Facebook is that it
gives you the advantage of having analytics.
Through these, you will be able to evaluate web traffic and account activity easily.
Your company will also be able to easily engage customers to promos and just as easily determine whether these promos are effective in driving traffic to your page and to the overall sales.
This is not available in a normal profile page.

Another advantage that a page will offer is its Like Button. The Like
Button will give you an indication of customer base.
There are no limits to the numbers of Likes unlike in a normal profile page where individuals are only limited to 5,000 friends.

The key term to remember for a business page is professionalism. You must always work towards having an enthusiastic and updated page which will garner the respect of people.
Sometimes, you might be tempted to make the page more fun and interactive than it should be but the bottom line is one should remember that you are building a brand.
Every action or in this case wall post released should move
towards an image of professionalism despite the website's easily
casual manner.
How Facebook Can Help You Attract New Customers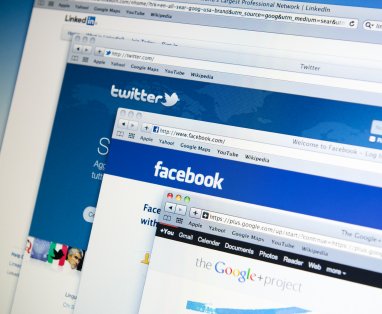 As we have discussed before, it important to establish online presence through social networking sites particularly Facebook even if your company already has an official website.

Why, you may ask? The answer is simple! Because Facebook is more
accessible and to most, more user friendly than any official website will ever be.
It gives a sense of friendliness to companies that would seem
too corporate for prospects to check out or a sense of credibility to
starting companies who have no website to speak of.

Aside from this, a Facebook page allows companies to be more
interactive with present and potential customers, getting their feedback
for everything from service to contest mechanics.
While it may seem dangerous because you can be given both positive and negative feedback, companies should not be afraid because Facebook is a tool that can be easily moderated.

For instance, if you have a mind to; you can retain the best feedback
and just hide the rest.
This way, most potential customers will be able to read the positive testimonials of previous customers.
Such feedback adds a touch of authenticity to the company, and will most likely entice the potential customer reading it.

Furthermore, customers who are tired of traditional online marketing
such as e-mail newsletters and web ads will look to the Facebook page to have their questions answered.
Having a Facebook page will give your business access to over 500 Million users without even having to buy e-mail addresses like what traditional e-mail marketing resort to.

Interaction isn't limited to Facebook updates and wall posts though.
One can also use the Photos and Notes page.
When using the Fanpage which is the recommended page for businesses (instead of the more personal profile page), you can change the posting ability of fans which allow them to post photos, videos and links to the page.

This way, potential customers will be able to see how other customers
use the product or service. Again, this can engage the community to be more interactive as was successfully executed by Pampers' Facebook Fanpage.
Other companies like Ben & Jerry's go as far as polling customers.
This gives customers a sense of power with regards to their
products, which in turn will give them a sense of ownership and
acceptance.

Facebook is also a great tool to add audience to company promos,
special prices and discounts as in the case of the company
rushIMPRINT, who uses their page to feature their products for sale.

The site easily leads back to their official website as well as their toll
free number. Some even use Facebook to give exclusive deals to their
customers.

This is a good way to gauge the effectiveness of your page. Various
incentives can be given exclusively to Facebook users which aren't
accessible by those who follow you through e-mail, Twitter or your
official website.

Other companies such as Baskin Robbins develop and use a
Facebook application to make their Facebook page more interactive
and enticing to customers.
Through their account, they're giving out a very enticing deal, a Buy One, get one promo that most enthusiasts will not surpass.
The simple fact is, Facebook is an easy tool to master and just by
adding the right sense of fun, differentiating you and your company from the rest in the market, you will quickly see a nice return for your efforts!

Tips for Creating a Facebook Fanpage for Your Business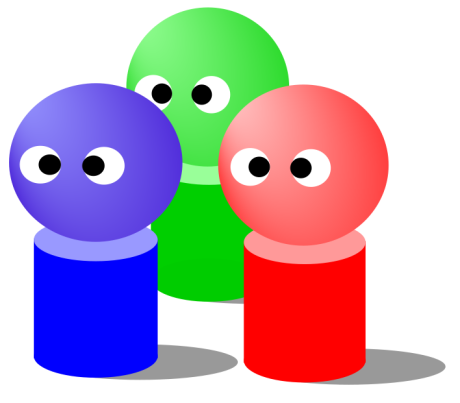 Nowadays in the era of social networking especially, a good part of business involves social interaction with your customers online.
Without having good rapport with your audience and without having effective online presence, business is dead.

Facebook has proven itself as very lucrative online tool that helps connect businesses to their audience.
Its influence to culture and daily life is so magnanimous that having an account can literally make or break a starting company.

As we have discussed before, creating a Fanpage is a good move for
a starting business and even established ones in order for audience to
easily relate to them.
When credibility is concerned, although most audiences still look for official websites, most will consider a Facebook account to suffice if there's an absence of such.

Talking about credibility, a Fanpage is much more effective than a
personal account in establishing a sense of official presence to the
information you decide to place in your page.
A mere profile page is associated with individuals and may not be as believable.
Reserve your business name right away and search for names similar to your own in the same industry as your own company.

For example, if your company name is TASTY Ice Cream and you find
a page with almost the same name in the same industry, then find a
way to differentiate your name.
You can use descriptions like TASTY Philadelphia Homemade Ice Cream.
This way, you are hitting two birds with one stone.
You've just given out your location right away which helps your audience in determining your geographical background and you've found a way to make your name sound different from the other.

This can be done after you've set up a user name. A user name can
only be established once your Fanpage has 25 fans.

Another good way to gain credibility for your Fanpage is to answer all
necessary questions in the profile.
A complete profile which more or less gives out your background, short history and store location will be helpful.
More than being complete, the content must also be creative.

Most of the time, the profile is the basis whether people want to add
you up or not.
This should be the primary goal of a Facebook Fanpage,
to have a strong following online.

Part of creating a good brand through Facebook is by customizing it by
adding store photos, product photos, notes and the like.
Be careful with what photos to add.
If you don't want your photos stolen, place a watermark as a precaution.
You must remember that you are building a brand here.
Anything too personal might make you lose credibility, so
do not add photos that might compromise your brand such as personal photos, informal company party documentation, internal problem discussions and the like.
Lastly, don't forget to add your contact numbers, addresses and emails where they can reach you when you're offline.

For a more solid online presence, you can also tie up your Facebook
fanpage with other social networks like Twitter, YouTube and even your
official website.
How to Get People to Like Your Business on Facebook



First off, before actually finding ways on getting more Like clicks, one must tackle the primary problem of making your Facebook account visible and familiar to the public eye.
Awareness is and should be the primary focus with any Facebook account.

In order to do this, the company must find other vehicles by which the URL address can be seen. As its core group, the company should tap their employees and close contacts.
Send a company newsletter announcing the launching of the page. If you're a big company, then you can easily get a few hundred Likes within the company right away.

Some companies even make it mandatory for their employees to
include the Facebook account in their e-mail signature.
This way, personal and professional contacts will be just a click away from the account.
The company can also tap other web vehicles such as their
official website, their Twitter and LinkedIn account and even through
SEO articles and press releases.

Overall, the impact is tremendous when played right. One should never
stop trying to build awareness for their account. Simply put, Facebook
needs unique visitors for your website to flourish.

Now, on to the difficult task of getting as much Likes as possible.

Getting Likes on Facebook is a confirmation of a company's popularity.

But more than this, Likes are an effective gauge of your online
presence.
The more Likes a Fanpage has, the more it can disseminate
its updates and affairs to present and potential customers.
In order to get more Likes, the company must be like a well-oiled machine.
It should give out constant updates, upload photos that will entice
potential customers and use applications that help share its promos
and sales.

If you need help in doing this, then tap a group in your company to serve as moderators. Make HR or Marketing the primary group in charge.
Or if you don't have the budget, then tap one person and use organizing applications like Hootsuite in order to give out constant updates.

This may sound like a huge task but it can actually be done easily as
long as the company is properly organized.
Each company will have different standards as to how active they want their account to be but always remember that all updates, posts and activities should be done with a degree of professionalism in mind.

Treat the Facebook account like you would a newsletter and your
clients the primary audience. Give out updates that are always positive
but not too full of hype. A lot of fluff will discount your credibility online.

Credible news such as photos from seminars, featured employees of
the month, helpful links from close affiliates and etc. are more ideal.

Furthermore, you should make use of incentives, promos and other
activities and promote it exclusively on the site.
This way, customers are easily led to the account and will garner positive associations from it.
Word of mouth is still an important source of prospects despite the
technological age, so present customers should as much as possible
be satisfied with the site so they can share it with others as well.
Tips For Using Promotions, Contests and Giveaways to Attract More Fans




Using Facebook exclusively for promotions, contests and giveaways is a great way to gauge whether these said promotional tactics is working for your company.
Based on the given analytics provided by the website, you can determine how much traffic the tactics were able to generate during its run.

This can be a double win situation too because making the promotion exclusive will garner a new set of Facebook fans which is essential to the development and maintenance of the company's social network page. Contests give a touch of excitement to your site.

So, how do you go about making contests and promotions exactly?

Well, first off, you have to make sure that all contest mechanics and
update are visible to Facebook users alone.
The company should not promote it in emails, newsletters, other social networks or even in their official website other than saying that the promotion is exclusive to Facebook users, of course.
As an additional prerequisite, the mechanics have to be simple and clear.
Over-complicating matters would make contestants think you've set the bar too high and can discourage them from joining.

As an early warning, contests, incentives and promotions tend to be
expensive as applications needed to develop and run it are also
expensive.
Wildfire, for example has a $5 setup fee and will charge $0.99 for every day that the campaign runs.
Furthermore, Facebook is quite strict as to which contests are allowed to run in their network. In general terms, most contests are not even allowed.
You are not allowed to have an official contest posted in your wall.

However certain exemptions are at hand. In order for a contest to be
valid, the company must be able to purchase $10,000 worth of
Facebook ads in a span of three months.

In order to cut costs, there are plenty of business applications which
can assist you in making a contest for your Fanpage.
Contests for Fanpage is an application that was created by Wildfire and can help newbies in creating contests with photo, video, writing and graphic entries.
Furthermore, this application is easily customizable. You can
edit campaign mechanics, deadlines of contests, the number of votes
allowed per person and the level of participation of your network.
For easier navigation, you can place in a contest widget in your Fanpage in order for participants to link directly to a microsite. Other platform providers include Strutta.com and Vertigo.

To ensure that the contest is successful, you should offer attractive
incentives.
A company named Regus, for example, offered a fully
furnished office for the photo entry which showed the messiest work
area.
But you shouldn't stop there. More unique prizes include dinner
with celebrities or a chance to attend a star-studded party.

A successful contest will generate a lot of leads for the company and
will help them interact with their customers at a very personal level
despite the online medium.
Despite the costs and additional effort, projects such as these is well worth it if only for the brownie points you win with present and potential customers.

Tips for Making Money on Facebook
Whether you want easy money or to flourish a long-term business online, now both are possible through social networking site,
Facebook.
Now we will look at a few of the most lucrative moneymakers through Facebook.

- Selling

Most online businesses from retail, consumer, travel and food
nowadays are turning to Facebook to get more customers. And why
not?
Facebook is more visible, accessible and is more user-friendly to
customers. Having an online presence through Facebook depends
entirely on the owner.

There are some who argue that their particular business and its industry in general loses its credibility when using a Facebook account.
On the other hand, for those who do decide to sell their products through Facebook, there are several applications you can tap in order to be more organized.

Ebay already has a unique application meant for their Facebook users.
Radical Buy, on the other hand, is an application that immediately posts products and makes it visible in the customers' walls.
There are also specialized applications like Music Blaster, Flame Tunes and Lemonade.

Facebook is not limited to selling products. You can sell your services
online as well. In relation to the second money making usage (See
Application Development below), one can also sell different
programming and Customization services online.
Facebook partners with Paypal for these micro payment schemes.

- Application Development

Even Facebook itself is providing a very lucrative incentive for people
who will help them improve different applications in their market from
monetization to advertising. The site pays you for suggestions that will
help them develop these.
Even third parties continue to post positions online for developing different applications for their companies.
As of recent news, there are still very few people solely dedicated to
developing applications. It will therefore not be a problem to find
potential customers.

Programming has become a very important aspect of company lead
generation lately and most applications reach several thousands.

- Advertising

Affiliate marketing is one of the top ways to earn money on Facebook.

There are several sites looking to infiltrate different areas on Facebook
that are visible to customers.
Most use their own sites for cross-promotion.
Quite similar to what you do with Google Adsense (although
Google Adsense if not applicable in Facebook since the site doesn't
run with a Java application) where ordinary people place ads in their
personal space, affiliate marketing also works the same way.
Websites like Amazon, Ebay and other big businesses are constantly looking for people to carry their advertisements.

Most of these work on a commission basis which means that when
someone buys a product or service that your wall is promoting, then the owner of the wall will receive a hefty amount.
At times, some companies don't even require for their products to be bought.
Most of the time what's needed is a form of action such as people trying their product or generating leads for companies.

With these three money making generators in mind, you can be well on your way into making more than what you expected out of a simple
social networking site that was once just a pastime.
Guide to Using Facebook Groups for Your Business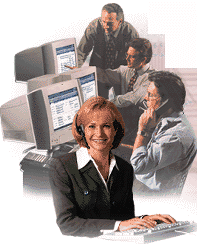 This Facebook Group Application has recently been revamped by the social networking site, making it more functional and friendly for its users.
As a strong point, the Facebook Group Application can not be used for professional purposes in order to build a target market.
A group can be kept secret or open should the moderator choose to do it.
With Groups, one is allowed to chat, send emails and post photos to a given group of people.

Unfortunately, at the present the Facebook Group Application has a
limited capacity if you are using a Fan or Business page although one
is still allowed to have an open group using the said pages.
In order to work around this limitation, companies can either have an employee open a personal account and then take charge of their Facebook marketing efforts or be very careful who they choose as contacts in their business page.
Even the business owner can do this directly.

Let's quickly go over a few ways to use the Facebook Group Application to your advantage:

- As Connection to other Industry Figures

Whichever industry you belong to, a strong discussion on the key points and issues of the community is one way to build your reputation whether through formal forums or through casual discussions in a medium like Facebook.
Although one might argue that you are indeed talking to
competition, it is unwise to scrimp on ideas as this is one way to create a buzz in the community.
So don't be afraid to share and moderate a closed or open discussion (whichever you prefer) with other entrepreneurs.
It might just be a peg for a prospect to choose you later on.

- As a Support Group

Are you tackling a few snags in marketing? What about if you need to
openly discuss an internal problem in the administrative department?

With Facebook you can easily do this with as much openness or
privacy as you want.
Employees will appreciate the written support and this will help them feel like they're not alone in solving the problem.
It is also a way to celebrate small milestones in the department you belong to or with the company at large.

- As a Call for Corporate Social Responsibility

Are you organizing a fundraising activity? How about if you need to
communicate with the charity your company is involved with?
Facebook will give your efforts a sense of transparency and will also help you be more organized with the call for volunteers.
If you choose to make it an open discussion, then even customers and other companies can get involved.

- As a Way to Update Field Workers

Not all industries need a closed office. As such, these companies need a way to update their employees of the happenings in the
Administrative side.
Anything that needs to be discussed internally can be done so at the comforts of your very own laptop wherever and whenever you are through Facebook Groups.
There are live chats, posts and photo updates so that workers from outside feel like they're still under the company umbrella no matter where they go.
The Right Way to Interact With Your Facebook Friends & Fans
Although people are more or less aware of what proper Netiquette is,
the creation and development of Facebook has taken web interaction
to a whole new level.

With Facebook, new rules have to be set up. Each application should
be carefully studied.
Whether you use your Facebook account for personal or professional reasons, one should always remember that the internet shapes society.
To some, Facebook and other social networks is even the basis of making or breaking relationships from employees ranting about their bosses online to wives finding out about her husband's affair.

Here are a few things to remember when dealing with people online
through Facebook, more so if you're using it professionally.

- Keep what needs to be Private, Private

Redundant as it may sound, this is the primary rule people forget. The
interaction and sense of voyeurism Facebook gives is a tempting entity but you should remember these things have a tendency to backfire.
Do you really want your clients see you puking on your Friday night
gimmicks?
Or is that catty comment that was supposed to be an inside
joke between friends worth the misinterpretation by others?

Remember, the Internet is forever. Personal or professional contacts
may stumble on these in the future.
If your life is like an open book, imagine the complication of you having to explain to them each and every action you made in the past.

- Stop Publishing those Game Updates, Pronto

Unless you're in middle school, getting those cluttered game updates
will tend to annoy prospective customers.
Remember that you do have the option not to post these updates. To you, it may seem like guilty pleasure.
But to others, posting game updates will give you the reputation of being a bit too juvenile.
That's a big no-no when you're trying to build up solid credibility online.

- Stop Text Posting or Posting when it's not necessary

'Hd a frikng gud tym at d prty lst nyt' just doesn't sound well online.

Some people may forget that all the characters are at your disposal
and you have a relatively longer character limit, so make use of them
properly.
Text posting is a bit too casual for any person's taste. The
same goes for drunk posting, posting gibberish or something too
vague.
In fact, stop posting just for the sake of posting. Although
everyone is entitled to their own bit of cyberspace, these things have a
tendency to get one other people's nerves in the long run.
Annoyance is not the sentiment you want to conjure up in people.

- Choose your Contacts Well

You should remember that all news and information posted will appear
on their wall. Even their contacts will have the chance to see it.
So stop being trigger happy and reserve your friend requests to those who you think are really deserving of it.
Direct contacts are ideal. You only have a 5,000 limit for contacts after all. If you're keeping a Facebook page for professional reasons, then do not accept friend requests right away.

It would do you good to do a bit of research about the contact. It is
unethical to befriend everyone and then de-friend them later on.
Using Facebook to Provide Value to Your Prospects and Customers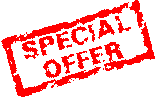 Did you know that 50% of Facebook users log on to their account everyday?
This means that there are over 250 million of the social network's 500 million who might be able to see your Page.

Imagine being able to tap a portion of that market for your own product or service.
That can equate to thousands of dollars in revenue and more work opportunities that you can actually get a chance to participate in.

But not all Facebook accounts have the ability to get customers. Like
an official webpage, a Facebook account must be worked on,
adjusted, improved and evaluated.

Although it is primarily considered a social networking site, it would
also do the company or professional good to evaluate first what
impression they want to give in their page.

Do they want to give a touch of corporate professionalism as an
extension of their traditional office?

Do they want to give a touch of fun, excitement and whimsicality that
will appeal to their target market?

Or do they simply want their page to be a customer service area
where informal questions and inquires can be addressed?

Whatever the goal in mind is, you must always execute your Facebook
page with as much clarity as you would your official webpage.
Cut out the clutter and post only the necessary things. Sometimes with a business page, you just have to resist the temptation of being too personal even when such a medium calls for it.

Here are some other tips you may find useful:

- Get Testimonials from Customers

Checking out a person or business's Facebook wall is one of the most
common pastimes of individuals who are enthusiastic about social
networks.
Businesses can take advantage of such an insight.
Customer feedback and testimonials are one of the best ways to assure clients of the quality of the product.
So, encourage past clients to write their feedback on Facebook. It would be much appreciated if it's voluntary but this isn't often the case.
So offer incentives, give out prizes or hold a contest.
Say, for example, that every Facebook feedback will give them a 5% discount during their next purchase.

- Interact with Potential Customers

Whenever there are inquiries with regards to your products or services
on Facebook, make sure that you get back to them right away.
It would be a good impression for your Page and for your brand in general if their questions and issues are addressed at the earliest time possible.

If you cannot do this, apologize for the late reply.

To help you with answering questions, you should also hold as much
information in your Landing Page (or your Profile Page).
If all the information can't be included in the space given, then try opening a Notes Page or a similar application.

- Upload Relevant Photos

Some use the Photos Page while some make pseudo-shops where
they feature their products. Whichever is the case, always make sure
that the photos are of high quality.
Working with low-end pictures will give your products a low-end impression. Give as much detail as necessary.
When working with retail for example, zoom towards areas
where there are intricate details which highlight a clothing item's quality.

Keep these simple tip's in mind when interacting with your friends and
fans and you will be sure you are building a Facebook page that will
server your business well!
Using Facebook Ads to Promote Your Business Even More

Who would've thought that you could earn money from a website which allows you to grow cattle, rant endlessly to friends or post unflattering photos of your ex?

Well, the powerhouse that is Facebook proves that you can.
Not only can you earn from it but it can literally make or break any future moves that you or your company plans to take onwards in cyberspace.
Why Facebook of all social networks?

Simply because it has over 500 million users. Getting a chunk of that will garner you enough business to last a year and further if successful.

Facebook ads have been proven to be one of the most effective online
advertisements thus far.
According to the Facebook site itself, a once unknown company called CM Photographics decided to use Facebook ads to target their demographics, 24-30 year old women who are engaged or at least have placed Engaged in their relationship status.

From the company's $600 investment, they were able to generate
$40,000 worth of work for the whole year. Facebook claims that their
lead is so effective that it has a 60% success rate in becoming actual
clients.

So how is Facebook targeting demographics that make it different
from other marketing tools like Google Ads or Google Adwords, for
example?
Well, for one, Facebook Ads is quite easier to navigate and
to set up than Google Adwords. You don't have to be a professional to
understand Facebook Ads.
The only knowledge you need to have cut and dried is actually on your own end, from your company's budget, target market, related SEO keywords and the like.

With these already clear, you can easily set up a Facebook ad as they
let you go through an easy step-by-step guide for setting up the said ad.
All you have to do is to click Create an ad when you enter your business page.
And from there you can fine-tune your target market by changing
settings from gender, age, language, educational attainment and the
like.
Geolocation is also another way to target your customers well.

Narrowing your target is a great way to make sure that the right people
see your ad. It is quite expensive too wide a net since the cost of the ad also tends to go up when you try to target everyone.

As further guide, Facebook also has the Facebook Lexicon Keyword
Tool which allows the advertiser to search through trends limited to
Facebook walls.
It is marked by the number of times a word or phrase
is included in people's walls.

Lastly, Facebook provides an effective analytics system to check
whether your ad was effective during its run. You can immediately
check whether your ad drew in the expected traffic.
If not, you can always fine-tune it later on by experimenting with certain catch phrases or photos.
Changing the ad once in a while even when it is successful
though will help to make the ad fresh and more interesting to the public
eye.

Really, with just its Facebook Ads alone, the possibility for effective
and profitable marketing online is endless.

Using Facebook for Better Search Engine Rankings and Traffic

There have been reports coming out that Facebook draws out more
traffic than Google Ads and other traffic-driving tools.
Gossip or not, businessmen with an eye for opportunity aim to draw out the potential in this lead-generating site especially since unlike Google Ads, Facebook is much cheaper and more user-friendly for Small Medium Enterprises.

Here are some additional tips on how to draw traffic from search
engines straight to your Facebook page:

- Back Link. Back Link. Back Link.

There are several ways how you can lead the consumer back to your
Facebook page. This is one of the beauties of this social networking
site.
The more Likes that you have which equates to having more Fans,
the more links lead back to your Page. This is the onsite way.

The offsite way is to build links using other websites such as your
official website, article directories, other social networking sites, email
signatures and the like.
Articles are a great way to build links. In addition, they can provide helpful information for your present and potential clients as well.

- Use your Business Name

While it's good to be creative with your profile and updates, the same
does not follow for your Facebook name. The main goal is to provide a
name that's searchable for others. This enhances keyword
optimization.
The name should not serve as sales pitch so don't try to stuff them too much with descriptions unless you need to differentiate your name with a similar business name.
If the business name is Jeremiah's Fruit Shakes, for example, and there's something that sounds quite similar to this, then add Jeremiah's Organic Alabama Fruit Shakes.

The same goes for vanity URLs. This is a relatively new addition to
Facebook features supposedly placed to make the searching for your
Fan page easier.
Again, don't try to be too zany or creative. Go for something direct such as facebook.com/jeremiahsfruitshakes.

- Complete your Profile

Your landing page is probably one of the most important parts of your
Fan Page.
From here, customers will decide whether they want to read
on and explore the other parts of your profile or not.
So answer completely as much as possible. Here, you can be creative with the descriptive text that you place in the About Page and related outside links.

Your landing page is also one of the pages where you can place
keyword-rich text. Try to place in words that are most searchable in your industry, so Google and other search engines can easily pick them up.

Try also to get positive customer feedbacks or testimonials. This will
add credibility to your page and to your brand in general.

It is not recommended though, with all the advantages that Facebook
has in case you were thinking of such action, to use the Fan or
Business Page in lieu of an official website.
At most, it can be used to supplement information or to better interact with customers that an official website cannot do.

More Resources

To succeed in internet marketing to promote your business you need to continue doing further research and always stay on top of the trends, as well as the changes that social network platforms like Facebook can make to their guidelines and rules for your use of their platform.
As an extra resource, there is a series of videos that shows you how to use many of the popular social networking web2 properties, and they are perfect for people who prefer to learn from seeing it in action, rather than reading about it.
Check them out here:

One of the products that I have available for my readers here is a video training pack that covers most of the internet marketing and social networking platforms and gives a step by step guide for how to set up your accounts and how to get content loaded to them. Here are some products you can buy online that I think look very useful:
Learn more here about how to succeed as an Internet Marketer, by using the tutorials in the
Internet Marketing Video Vault Training Course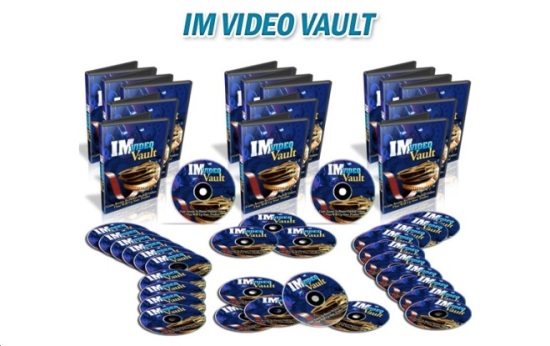 Below here I'm featuring more pages with helpful how-to-do-it  tips on how to use FaceBook for business marketing and promotion. 
Feel free to submit your own story or article about it, and I will create your own page here with your contribution for the community to read.

More Tips for How To Do It Yourself: Internet & IM
Do you have a tip you want to contribute here? Share it!
Read the latest updates & rest of the how-to tips here:
Click the Title links below to see the latest how to do it tips and contributions to this page...


"Power Tips" magazine is back!
You Get A Free Complete Self Help Report delivered to your email box every edition, plus you get a free PLR article and other great gifts!

SUBSCRIBE BELOW ...  I promise you will want to USE what you learn!
I really want to know what you think of this site, this page, and to hear your tips or suggestions about it.
So please share your story or simply add a Comment in the comment box.
If you feel that the information on this page has been useful to you please give it a Like or share it with your friends - thanks!!

"You are a life Saver!!
I recently discovered this site and I can tell you that my life has not been the same. I now come here EVERYDAY and spend at least 1 hour.
I used to spend that time browsing online fashion and beauty magazine which just means that I spend more. Now I have replaced that habit with coming here.

In future I will think about contributing articles as well. Thank you! Thank you!! Thank you!!! and God bless"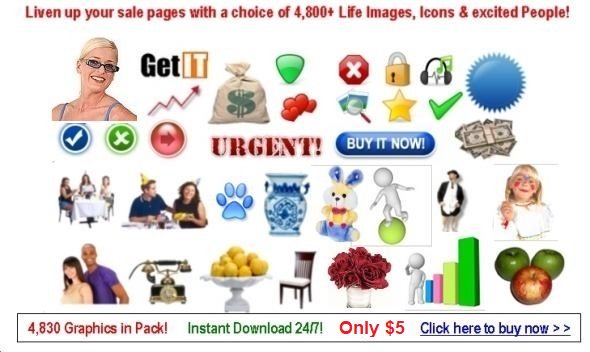 Contact Us | About Us | Terms of Use | Privacy Policy | FAQ | Testimonials

Amazon and the Amazon logo are trademarks of Amazon.com, Inc. or its affiliates. As an Amazon Associate I earn from qualifying purchases. Product prices and availability are accurate as of the date/time indicated and are subject to change. Any price and availability information displayed on [relevant Amazon Site(s), as applicable] at the time of purchase will apply to the purchase of this product.
Back to HOME PAGE of this how to use Facebook for business section of the site.