How to Run a Business
Online guide with information on how to run a business including for how to plan, set up and run a profitable business.
Many people decide to go into business for themselves for any number of reasons.
Maybe they have just completed their business studies and are full of enthusiasm for the idea.
Or they may be tired of working for a boss, or of the instability of employment.
One vital component of this decision is the kind of business that you should start. One thing is certain.
If you are hard working, have innovative ideas and are trustworthy, you will succeed no matter what business you choose.
There are countless lines you could choose.
What is the Best Business for You?
What you need to do is to take a look at the locality in which you want to start your business.
Make a research on the people, their lifestyle, their spending power, the likely areas in which you think you could be successful and the availability of materials if you wish to produce and sell finished goods.
Narrow down your search to 3-4 business areas by weighing the pros and cons of each considering profitability and the size of investment you have to make.
If money is no problem, it is easy to start any business.
But if you are short of cash, it makes sense to look for businesses in which there is as little investment as possible.
Here are a few points that you have to cover in brainstorming.
Your own finances
Ideas for business
Location of business
A look at the prospective customer profile
Marketing
Support for business
The first point is perhaps the most important of all the points. Why?
Once you have started the business, you will take the orders and purchase raw material and start producing finished products with the help of employees putting in whatever resources you have generated on your own.
You supply the first lot to the customers and find that there is no capital left to produce the second lot.
This is where even those who have many creative ideas tend to fail.
It is very difficult to survive till you get a return on the goods you have supplied.
You must have financial resources to keep up the production and to pay the salaries of employees as well as to cover day to day expenses.
It is common these days for customers to make payments in 45-60 days and hence you should have extra finances so that your capital does not dry up.
Ideas for business are also important. You may have been struck by the success of your friend and think that you can better him in his field of business.
Never try to copy any other person's business model. It is good to draw inspiration but the idea should be your own to carve a niche for yourself.
Try to select a business which you are comfortable with rather than a business you think is more productive.
There is nothing better than to turn your hobby or area of interest into your profession as you know everything about it.
If you are thinking of getting into the retail business, location is of vital importance as retail business is a show business.
The better the exposure the greater the chances for success are. This means more investment but then returns are also larger.
If however, you wish to get into wholesale, starting from your own home in a place like a garage would be prudent to save on the cost of rentals. 
It is necessary to study your prospective customer profile.
You may think that you can sell a particular product in your area but if you are not able to create a demand among the customers, you are doomed to failure.
Do not think of any outlandish product if the clientele in your location is conservative and traditional.
Advertisement is an important part of any business and you may also need to advertise, even on a small scale.
It is advertisement alone that lets people come to know you and your product. But support by developing contacts in your business area is also necessary.
While it is important to have a good product, good relationships with your suppliers and your customers will certainly help considerably to overcome a great many challenges in your business.
The support of other people is always invaluable.
Where to Find Funding for Your Business
Very few people can start up a business without funding, but how do you get it?
The importance of funding for a new venture cannot be emphasized enough.
Many new businesses actually fail in their first year simply because the owners did not put proper funding into place before they started.
It is very easy to make money once your business is established as you have already generated a lot of goodwill.
In fact, investors are more than willing to buy a stake in your company as they think it is profitable for them (Facebook recently made $500 million from its expansion).
But generating finances at start up is the most difficult task for many entrepreneurs.
Here are a few traditional and some new methods for keeping capital flowing into your business so that it does not dry up before it is strong enough to survive.
Banks
Banks and other financial institutions and lenders are the traditional way to get business financing.
You need to have a great business plan and be totally organised for them to take you seriously.
Bootstrapping
If you are confident about yourself and your idea, why look for complex avenues for financing?
This simply means that you can arrange the funds on your own.
Many businesses start up in this way, and in fact this is a great way for ensuring that the reins of business remain in your hands.
You reap the rewards of your hard work.
Still, this also means that all the responsibility to make the venture successful lies on your shoulders and you have to work hard to ensure that your savings do not go down the drain.
When you know that it is your own savings that are at stake, you will watch every penny you spend and weigh spending options versus the returns on investment.
You will try to squeeze out more from less. Lean and mean is the way to go here.
This is because money generated from other sources tends to be spent on less important things.
The best part of the bargain is that you do not need to pay interest on your own money.
When the business is starting, this is a big relief as you can be competitive against other companies.
The other major benefit is that you are in total control and there is no one to mess up whatever decisions you take.
But bootstrapping has a limit, and if you do not have unlimited amounts of money to invest, it is not prudent to part with all of your savings to invest in your business.
How about Love Money?
Love Money is referred to as finances generated through friends and family.
This is an important source of money that is very common across the country.
Instead of taking loans from unknown lenders, you can get help from those who have faith in you. You will also have a friendly environment to work in.
Nevertheless, there are constraints like friendly advice coming from all parties that you cannot afford to ignore.
The major risk in this arrangement is that should you fail, you run the risk of ruining personal relationships.
And if your friends and family are not too wealthy, you might soon see this source dry up as well.
What is Angel Financing?
This is a fruitful resource that has helped many people start a business.
You can very well solve all your financial problems if you get an angel to finance your project- not a real angel of course!
There are many investors who look for businesses in which to invest a small amount of money.
If you impress one of these people with your business project, you might get financing that will allow your business to go through its critical years.
Look for angels that do not demand a lot of paperwork and do not have strict terms and regulations.
The best advice that you may ever get when you are looking for sources of financing is to be organized.
You can get money only when you are able to impress venture capitalists and angel financers.
The main thing is to have a thorough knowledge of your business and a solid business plan for your project ready to show prospective financiers.
You must impress upon them that finance is the only thing needed for your project to start working.
They need to be convinced that their investment will soon be earning a good return for them.
Location, Location
Location is of prime importance for many businesses.
To attract customers the business needs to be easily located and have good parking nearby.
Depending on what it is you may need truck or van access as well.
Only occasionally will the location of the business not be as important.  
Quite often selecting the wrong location actually becomes a major factor in its failure.
A number of factors must be taken into consideration here.
Customer Inflow
There is no harm in opening a shop right in the middle of a jungle if it can be guaranteed that you will get lots of customers there.
Remember, the success of any retail business is dependent upon the number of leads received and the number of leads converted into real customers.
Location is thus considered to be a vital ingredient for the success of any business.
Even those department stores that have already created a niche for their products look for a special place in any city, so you can easily understand the importance of location for your small business.
There are many instances in which the fortune of a business is decided by this important factor, although there are exceptions.
Costs
No doubt location is important and probably every new business would like to be in the front row of any new mall opened in the city.
However, it is not possible for everyone to afford the high rent that they have to pay for a prime location.
You do not get lots of customers for free. There is a price for everything.
There are people who make compromises in this regard and settle for a location where they do not get as many customers as they would get in the right place.
Then there are those who borrow money to buy costly shops as they know the importance of prime location.
Whatever decision you make, you must keep in mind that once you have set up a shop, it is very hard to change the premises.
This is why careful consideration of location is necessary before finalizing your choice.
The rental cost of office space in commercial buildings has skyrocketed in recent times.
So much so, that it has made many look for alternative means as they cannot afford high rents.
If you cannot afford high rent, it is better to start a business from home especially if you are selling something that does not require waiting for lots of customers or you are in wholesale.
Never underestimate the importance of your home.
There are thousands of entrepreneurs who started from their home and later shifted to commercial locations, after getting a large number of reliable customers.
Working from home has many obvious advantages, the foremost being cutting down on the cost of rent.
You also save on transportation and time, as you do not have to travel every day from your home to the point of business.
However, if you are selling something that requires lots of new customers, you can look for retail space around airports, shopping centers, malls, places of tourist attraction, and of course close to someone who is your close competitor and has been in your industry for long.
As it is, if he is successful, you are bound to get some of his customers along with making a number of new ones on your own.
This is the reason why shops selling similar items keep opening near one another.
Taking care of  infrastructure
Although this is obvious, many a times you will find that utilities and facilities are very important not only for you but for the customers as well.
If the nature of your work is such that customers have to wait for a little time at your premises, wash rooms and air-conditioning are two important facilities that you may need.
Remember, customers are obliging you by taking the pains to come to your place.
It is thus important to make available as many facilities as you can so that you make shopping from your outlet convenient to your customers.
Only be doing a thorough investigation and research that includes all the factors and takes them into account can you be sure of getting the right location for your business.
The Importance of Personality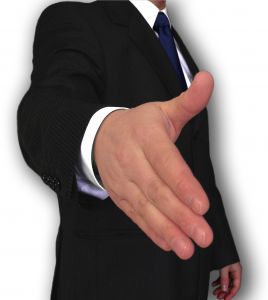 Many people love to keep on going back to the shops of their childhood, or at least to the ones where they have gone for many years. Why is this?
It may not have as much to do with the actual shop as the personality of the shopkeeper.
In fact, it is because we feel welcome at the store.
Even though times have changed and the way we make purchases has also changed drastically, the good old values for doing business in the correct manner will remain forever.
For example, if you enter a shop and ask for something and the shop owner doesn't appear to care one way or another if they have what you want, will you make a purchase or leave?
In contrast, if you are in a shop with a toddler and your kid is not allowing you to take a good look at the items making much trouble and one of the salesmen takes your kid with him and engages him for a while, will you not take sweet memories of the shop with you?
These are small things that cost nothing, but determine whether the business will succeed or whether it will be doomed to failure.
How to deal with different customers
If you are sitting at home, you can be natural or be anyone you want to be.
But when you are in business, you have to be professional.
If you are an outgoing person, it will not be difficult for you to appeal to customers.
You will find that there are so many different types of customers that require different handling.
There are ones who are aggressive and require toeing around.
It is better to say as little as possible with such persons and to speak up only when necessary.
Some customers are confused and like to be guided. Here your communication skills and persuasion power will be put to test.
Some customers like it when they get a family atmosphere at a shop and are relaxed while their wife and kids make purchases.
Some are confident and do not like to be guided by you as they decide on their own.
Thus, you see that while you will have a personality of your own, you have to learn to deal with different types of customers in different ways to make them all happy.
Who's in charge here?
Remember, if you are the owner of a business you should be in control of things as you take credit for success or failure.
Some people become so engrossed in the day to day operations of their business that they forget that they are required to guide or control the direction of business.
They have to respond to situations as they take place and this is not desirable.
If you are reacting rather than guiding, you in fact become an employee of your business rather than being an entrepreneur.
Consistency is the key
No matter whether there is a rise or a slump in business, you should be consistent in your approach.
This trait is helpful in guiding your employees as they will find you to be a man of principles.
Flexibility is important
Business styles keep changing depending upon the requirements of changing times.
Do not have a rigid approach and be prepared to change when this is demanded of you.
Be flexible and keep on learning so as to be able to satisfy the customers' needs in changing times.
Risks or opportunity?
This is perhaps the single most important trait of a successful entrepreneur.
You will invariably find those who are prepared to take risks being ahead of their competition.
Seize the opportunity when you see it and avoid taking decisions that could ruin your business. You can gamble, but within limits.
The buck stops with you
A good entrepreneur is one who takes responsibility for the decisions he has taken and does not play a blame game with the employees.
Be generous in praise but also be prepared to tell employees to pull up their socks in tough times.
Creativity helps
Not everyone welcomes changes, but you must be prepared to make whatever changes in your business or organization you feel are necessary to its efficient running and ultimate success.
While it is always good to discuss innovative ideas with your employees, the final decision has to be yours.
No Customers – No Business
It is a simple fact that when you have a business you need to have customers.
No customers very quickly equals no business, so how can you ensure that you have lots of them?  
Advertising is one of the most important ways.
Without advertising of some kind no one will know that you and your business even exist.
Remember that you got invitation cards printed to tell all your friends and family when you started your business and they responded by becoming your first customers.
Sales on the opening day of any business are obviously better than on subsequent days.
After the initial euphoria, the sales fall and customers are not as many.
This is when any business owner wakes up from his dream and tries new methods to generate more sales by getting new customers.
Advertisement is the backbone of any business, so you may have to set aside a profit percentage to keep on promoting the products and services you provide to prospective customers.
Gone are the days when people relied upon word of mouth as a means of publicity.
Though this strategy is still effective, it is very time consuming and with so many options at the disposal of business owners it is easy to find alternatives that are more convenient and attractive. 
Out of sight, out of mind is the basic principle any business should take into account. You can learn from the experience of celebrities.
Those who do not know how to remain in the limelight slowly fade away in people's minds while those who know how to remain in the news are the ones who keep getting work.
In much the same way, you have to devise innovative ideas to let people know about you and your services.
Why do you think giant multinationals keep on bombarding you with commercials?
Do PepsiCo and Coca-Cola need to advertise as much as they do?
They could survive and get customers even without so much advertising.
But they realize the power of advertising and want to remain one step ahead of their competitors.
They want you think of their product only when you want a cold drink.
Of course, when you are starting up a venture, you are not in a position to advertise on such a large scale.
But you can certainly think of cheaper ways to remain in the minds of your customers.
Those who are firmly in business and have many customers rely heavily on strategies to get more customers.
You can very well imagine the importance of advertising and other methods for getting customers for survival when you are starting up.
Your survival depends upon your ability to get customers and to make them buy from you again and again.
Of course, the quality of your product or service is of paramount importance, as you can fool some customers for a short time, but you cannot fool all of them all the time.
But even if you have taken care of the quality of the product or service, you have to tell people why they should buy from you and not from others. You must tell them what the extra that you are giving them is.
This is a way to generate the need in the minds of the customers to buy from you. When people are convinced that they will get good value for money, they are bound to be attracted to your product.
Creating a need for your product is another method to make people buy your product.
When you create an impression that your product or service is essential for people, they will certainly prefer your product over others.
You will have satisfied customers if the quality of your product is excellent.
You can encourage such customers to bring more business for you by rewarding them if they promote your product. When they are satisfied, they can convince others that what you are offering is good.
Their acquaintances will be more likely to believe them rather than a strange person.
Giving out freebies or providing discounts on subsequent purchases is a good way to reward customers who buy more frequently from you.
Remember that it is important for all advertising to present a crystal clear picture of what you can offer, and how that will benefit the customer.
A call to action is usually necessary, but a clearly worded introductory offer is often found to have great success in attracting customers.
Keeping Customers Loyal
While getting those customers is of vital importance, keeping them is no less so.
Loyal customers are not only valuable for the custom they give you, but for word of mouth advertising as they convince their friends to shop with you.
You may not believe it, but in a recent survey it was revealed that businesses that care for their customer base are able to generate more than 80% of sales through loyal customers who make up 20% of their customers.
If you have a customer for life, you can safely assume that he will tell others about your product and even convince them to buy from you.
An astonishing fact that may surprise you is that getting a new customer is 5 times costlier than retaining an old one.
So why not put in some efforts and retain an old customer that can be very rewarding?
Remember this golden rule. Loyal customers may be happy when you reward them for their loyalty with discounts and free gifts, but the basis of their loyalty is dependent upon the quality of your product or service.
So as long as you have high quality product or service, you can expect to have loyal customers.
The moment you slip in quality, even diehard fans tend to leave a product or service. As long as customers are getting value for their money, they will remain loyal.
If you are in a business in which you have to deal directly with your customers, as in a doctor-patient relationship, your behavior is as important as the medication you prescribe.
There are some very good, skilled doctors who failed when they did private practice as they were not very skilled in communication.
On the other hand, there are doctors who are very courteous and polite who may not be as efficient as other doctors but they are still running a very successful practice.
Remember, people are looking for a friendly atmosphere when getting the right product.
If you are rude and talk to people in an insulting manner, even the best items in your shop will not satisfy your customers as people tend to buy from places where they can feel comfortable and relaxed.
If you are selling items with warranty, providing good service in case of complaints is another way to win their trust.
Going out of the way to help solve the problems of customers is enough to win them over as they see a friend in you.
This is very important if you are running a small business.
Establishing more personal relationships with customers goes a long way in keeping them.
If your customers have faith in you, they will bring in more business for you.
They will get their friends and acquaintances to buy from you as well.
When your customers refer other people to you, you must treat them as if they are old ones to give an impression that you value your customers a lot.
This creates a good impression in these new customers as well as in your old customers who have referred them to your shop.
These are small things that go a long way in building relationships but are often ignored or overlooked by business owners.
Communication with customers is very important, but you must learn not to pester them with your expert advice when they do not need it.
Intervene only when you feel the customers are confused and cannot do without your advice.
Make them feel at home with a friendly conversation.
It is a known fact that when businesses remember their customers on occasions important in their lives, customers tend to feel happy and are likely to buy more in near future.
This is a time- tested strategy. Many business owners send cards and emails to their customers on their birthdays and marriage anniversaries to make the relationship strong.
It is a good idea to occasionally ask your regular customers if they are satisfied with the quality of your products and services and if anything can be done to improve them further.
This makes your customers feel important and they will come up with ideas that you can implement in the future.
Remember, the customer is the king, and you are there as a business owner to make him happy.
It is his satisfaction level that determines whether he will be loyal to your business or not.
Getting the Word Out
All entrepreneurs who are running small businesses and worried about stagnating sales will want to know how to get the word out about their product or service.
Most business people know that the right kind of advertising works wonders.
How else would you justify such large scale advertising by Coca-cola and PepsiCo?
They know that people know about their product yet they keep on advertising.
Since advertisement can help such large companies, you can imagine how beneficial effective advertising could be for your business.
When money is being spent on advertising, many business owners find this expenditure to be large and wish they could avoid it.
But when they see the results in terms of higher sales and higher turnover, they are pleasantly surprised.
These are hard times financially for many business owners and it is not surprising to see many cutting down on their advertisement budgets.
But businesses that slow down or stop advertising find to their dismay that their sales that had been slowing down have now stopped completely.
Thus it is not a smart move to stop advertising.
What is necessary is to cut down the flab in advertisement and focus on strategies that produce maximize returns.
There are many cheap ways to advertise your products that can produce the results that you are looking for.
If you do not have a presence on the net - which would be surprising as most businesses do have a website these days - there are still ways to attract customers to your product through effective advertising.
What you need is a bit of creativity and hard work to let people know all about your product and service.
This initial hard work will pay rich dividends in the future.
Press release
Though this may sound outdated, there are still many who use this method effectively to attract customers to their business.
This is a free method to get some publicity. Journalists may not come to your place, so you may have to write press releases yourself.
Make sure you write these in an interesting manner so that people are lured into coming to your store.
Internet
As you do not have a website, you will have to make your own profile on social networking sites telling about your product.
Remember, people on these sites are not there to buy anything.
Still, you can create the buzz if you keep a low profile and make it subtle. Many businesses have benefited immensely as member numbers are swelling day by day on these sites.
Your car is your billboard
Get a poster of your business printed and stick it at the back window of your car. Your friends and relatives will also join in and you could have 10-20 cars in the streets of the city in this fashion.
Television advertising
This is a good method to tell everyone in your city about your product and service.
This is more costly but pays rich dividends as they run ads quite a number of times every day.
Brochures and Pamphlets
Get pamphlets printed and distribute them through newspaper vendors in different parts of the city to make people aware of your product and your business.
You can make the most out of pamphlets by including introductory offers.
This is sure to generate curiosity among the prospective clientele.
Everyone likes freebies
Since time immemorial, business owners have been making use of this strategy to generate new customers as well as to retain their old customers.
The gift items could be anything from diaries to key chains to photo frames, but make sure to get the name of your business or service printed on all the items.
These days, printed coffee mugs have become very popular among businesses.
They distribute these to their customers as a gesture of goodwill.
Make customers feel special by giving these gifts on occasions such as Christmas, New Year or on at the anniversary of your business.
These gifts should be such that customers use them frequently and add to value to your product or service.
Word of mouth
This is the best and most effective method for advertising. It is free of cost, but it takes a lot of time and effort to implement.
For this you have to keep the quality of the product very high so that customers feel they are getting the best value for their money.
Marketing your Goods or Service
Marketing is not only about advertising, but encompasses a great deal more.
Very often great marketing will sell a product that is not so great.
But since the main goal for marketing your product is to make money be selling, marketing activities need to be done with both care and enthusiasm.
Marketing includes finding out all about the types of customers interested in your product, their needs, your target customers, the product or service that you need to develop, what the competition is doing, the best pricing strategy and the method of making the product available to customers.
This is a comprehensive analysis that gives the input for an effective marketing strategy.
Apart from all these activities, marketing also includes promotional activities that are commonly known as advertising.
However, maintaining public relations, sales and customer service is also part of promotional campaigns.
Marketing is such a broad concept. Various marketing methods are used to compile all the information.
Then analysis of this information is performed to choose the method that is best suited for your product or service.
Remember, all the effort that you put in conducting all the marketing tasks is directed towards generating higher sales and hence more profits to your company.
Many companies spend lots and lots of money on advertising, but fail as they adopt poor marketing strategies leading to poor sales and thus losses for the company.
The first and foremost requirement for marketing a product or service is to know it inside out.
It is only when you know your product well that you can package it beautifully to attract customers.
You may have a very good product or have a very innovative idea that may be of immense benefit to others, but if the world does not know about it, you cannot hope to succeed in selling it.
Effective marketing is what can make you reap rewards in this competitive world.
Here is a golden rule that applies to all businesses across the globe.
There is no universal marketing policy that can apply to all businesses as different businesses have their own unique features that need to be addressed and highlighted to make the customer aware of them.
This is not to say that general marketing rules do not apply.
With the market being the same, it is up to your marketing strategy to maximize the profits of your business.
You may be the best filmmaker in the world with an expertise in making good films on any topic, but you can make good money only when you make films on topics that people want to know all about.
All your effort, time and money can go down the drain if you make family drama while a sci-fi film is what the audience wants to see.
The point is that before advertising or promoting your product or service, a thorough research of the market, target customers, their needs, spending power and their preferences is essential.
Look at what the competition is offering and at what price as well.
Marketing is all about matching your product with the needs and desires of your target customers.
There are many instances when effective marketing has succeeded in creating a need for the product in the minds of the customers.
Remember, your product or service is not the only option that customers have and hence you have to point out its unique selling points to be able to attract people to it.
Even though your product may have many outstanding features to make it the best available in the market, you have to summarize all the information in a single sentence as customers do not have time to go through the features as they have many other things to do.
In addition, you need to know if the customers are ready for the product or service.
This can be done by researching your target customers.
By doing the right kind of marketing both before and after you start selling your product or service your business will have an eminently greater chance of success – and you will have the satisfaction of knowing that you are helping many people get what they want and need.
Why You Need to Keep Business Records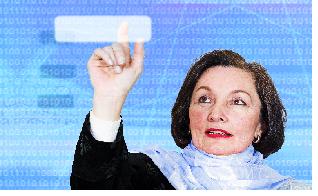 Many business owners actually dread attending to this part of their business, but good record keeping is one vital aspect of running a business successfully.
Once your business becomes established there will be many details that you cannot hope to remember.
But by keeping records you will remain organised and efficient.
And the tax office will not need to breathe down your neck.
Right from sales to records of employees, incoming supplies, incoming and outgoing checks, repairs and maintenance, expense receipts, cash sales and attendance of employees, there is a wealth of information necessitating the maintenance of record books.
This will allow you to come up with the relevant information that you cannot recollect through your memory even after a considerable period of time.
This becomes essential when your accountant is preparing financial statements near the end of a financial year and wants all the records from you or when tax authorities want some information about your business.
You may not be able to come up with the information unless you have maintained proper record books.  
Records are among the most important management tools.
It is good that you are diverting all your energy towards generating more sales but never fail to keep documents in place.
Maintaining records ensures that you are on track and do not have to suffer any losses because of any missing records.
Record books help any business owner in maximizing returns from his business.
Just imagine if you were to see a cricket match at which no one kept the score. How would anyone know which team won?
Keeping records helps you to analyze past trends at any point in time to see if you indeed are on the right track and to learn from your mistakes, if any.
It is only when you are aware of what was going on in the past that you can devise better and more efficient ways to bring profitability to your business in the future.
Now that you know the importance of keeping records, you must also adopt a record keeping method which is easy to follow and interpret.
It's no use adopting obsolete or tough book keeping methods that you cannot understand.
Good record keeping helps you in keeping financial commitments and provides important information to base your future decisions upon.
It is also necessary to avoid any problems with the IRS at any point in time.
The benefits to your business if you make use of good record keeping methods are:
Help in making financial statements that are accurate and easy to understand

You get vital information about cash flow

Gives important information to base your future decisions on

You can assess the financial health of the business at any point in time

Helps in saving time and effort

You can keep track of your expenses on various operations as well as on employee salaries

You can assess the performance of the business against the goals that were set at the beginning of the financial year

You can get to know the problem areas at a quick glance and take adequate actions to solve them in due time

It fulfills all your obligations towards the IRS

Helps in quickly assessing the tax burden

You can even detect thefts, if any, within business operations

It increases your chances of achieving the business goals that you have set for yourself
Along with the provision of income tax returns, all businesses are required to keep good and accurate record books that are up to date.
You have to keep the records for a period of at least five years from the date of posting and tax authorities can ask for previous records at any point of time.
Another point that necessitates keeping record books concerns the lenders and the insurers.
If you have borrowed money for your business, your record books will have entries regarding these loans and repayments.
If in the future you require money for the expansion of your business, it is these details that any bank will ask you to produce.
Insurance is another part of your business that requires detailed record keeping.
There will be many times that you need to claim on insurance for damage to goods and for other reasons.
Always be sure to keep records of every little detail of the event for which you are claiming – and keep copies of all communications with your insurance company and anyone else associated with the claim, even copies of email.
Once you get into the habit of keeping records you will realise the benefit to your business.
Don't Forget Those Licenses
To many people starting a new business is like a dream come true.
But the dream can easily turn into a nightmare if you do not comply with all the rules and regulations for your industry. 
While owning a business offers many rewards, remember that you are the one responsible for keeping it legal by applying for all the licenses that you may need.
Many businesses fail during the very first year of operations not only because of scarcity of funds, but also because of employee troubles and a poor business plan.
But all this comes after you have finally started. Licenses come before.
Depending upon the state in which you are residing, you may be required to obtain a number of permits and licenses from the federal, state and local authorities.
Without these permits and licenses, your business will not be legalized and you may have to face trouble with the authorities in future.
These permits also tell your prospective customers that the products or services that you are providing are safe for them to use.
Starting point
A good starting point could be your state government website. Use it to find out what you require for your particular business.
Licenses and permits vary from one state to another, so you need to do a bit of research which becomes easy if you consult a lawyer in your area.
Business license
The most important license that you have to get in your city is the business license.
This ensures that your area of business is properly zoned and meets the regulations.
This is a legal authorization issued by the local government and is essential for starting the operations.
DBA
This is 'doing business as' and is necessary if your business has a name other than its legal name.
You can conduct business with any other name and also open a bank account with that name only after you have obtained the DBA in your state.
EIN or state tax ID
For almost all types of businesses, this tax identification number is required.
For many businesses, both federal as well as state tax ID may be compulsory so it is better to ask your lawyer if this is applicable to your business.
Health department permits
You may be required to obtain various certificates from the health department especially if your business deals with foods.
Special state issued licenses
For some types of businesses, special licenses from the state government are necessary.
These businesses include liquor, lottery tickets, and gasoline and firearms businesses.
Occupational/professional licenses
If you are starting a business where you or your employees will be providing state regulated services such as:
Medical care
Automobile repair
Realtor services
Tax related services
Insurance services
Cosmetic services
Legal aid or help
You may be required to obtain special permits and licenses in these cases.
Special federal permits
There are some types of businesses that require special permits from the federal government. These include:
Investment advisory services (contact SEC)
Manufacturing of drugs (contact US FDA)
Broadcasting services (contact Federal Communications Commissions)
Transport service (contact Department of Transportation)
Alcohol or tobacco manufacturing (contact Bureau of alcohol, tobacco, and firearms)
Some cities have special air and water pollution requirements.
If you are starting a business that causes any air and/or water pollution, you may have to get certification from the respective departments saying that pollution from your business is within the permissible limits.
Failure to do so can not only attract penalties affecting your business financially, but may also result in a prison sentence.
Fire department permit
There are some businesses that require license from the fire department to ensure that they follow all the provisions laid out in the permit issued by the fire department.
This license means you follow all standard safety measures that are required for the safety of your employees and your customers.  
This is not an exhaustive list as there can be many more licenses and permits for you to obtain depending upon your area of business.
It is a wise business owner who will seek the advice of a lawyer in their area to be sure of remaining compliant with all rules and regulation.
In this way you will be able to avoid and trouble with the law and your business can sail ahead in clear weather.
Customer Relationships Will Get You Everywhere
Some businesses treat customers as a necessary evil – or at best as a source of income.
However, it should be remembered that without customers there would be no business at all.
This means that customers should be treated with respect and dignity, and welcomed into your shop when they arrive.
Although the ultimate objective of any company is to generate more sales, these sales come through customers only and they will be loyal to the product or service of a company only as long as the company is responsive to their needs and provides good value for their money.
They must also feel that the company is addressing their fears and concerns and that it is also providing them with good customer care.
Many companies think of only those who buy their goods and services as their customers.
Of course they are, but they forget about internal customers.
And who are these internal customers?
Those employees who work for you day in and day out sharing your passion and drive, are in a way your customers too.
They are your co workers but if you treat them at a par with those customers who are actually buying your goods and services, you will find that the performance of the company will show drastic improvement.
You are not obliging your customers in any way if you do not provide them with a product that is of good quality and is also reasonably priced.
This is your ploy to be ahead of the competition to generate more sales.
But you can certainly make customers loyal if you show a bit of responsiveness to their concerns
. This goes a long way in making your customer base solid and intact.
Respect is the buzzword here. Every customer, no matter how small or insignificant he may be, must be as important to you as a big customer.
If he feels that you are not paying attention to him as there is another customer with a huge order in the line, it is natural that he will feel offended.
And if this is actually the case, this may have a negative impact on your business.
Treat every individual customer with respect and dignity.
He may be a small customer today, but who knows, he may refer any of his acquaintances later to bring big business to you.
If you are in a business which requires after sale service, you can make or ruin your business with your customer relationships.
If your customers feel you are listening to their complaints and going out of your way to bend company's policies to help sort their problems, believe me, you will be extremely successful in the long run.
Word of mouth plays a huge role in these types of businesses.
And if you have a long list of grateful customers, you can expect to generate many more customers through them in future.
There are businesses where business owners do not think they have to be courteous as their product is selling in any case, but if they happen to be full of courtesy and respect to the customers their business is bound to flourish even more.
This has a secondary effect.
When your employees see you treating customers in a particular way, you can safely assume they will adopt a similar attitude toward the customers. 
Taking feedback from customers regarding the quality of your products and services is a good idea.
You will always get honest opinions on and reviews of your product rather than learning about them from your employees.
These customers can come up with innovative ideas that you can implement in your customer relationship program to have the desired effect. 
Believe me, as soon as customers realize that it is only their money that you are interested in and that you do not care about their concerns and needs, they will start to look for other options and switch to other companies as soon as they get a chance.
While some customers will complain at anything, most of those who complain do have a genuine reason for doing so.
So always take your customers seriously and try to work out what you can do to make them happy.
How to Get Paid - Now
It is an unfortunate fact of life in small business – and even large ones – that payments are made up to three months after the transaction.
And sometimes you are not paid the full amount all at once, but it comes in installments, with the first coming, not immediately but at the end of the stipulated time.
This makes keeping a good cash flow difficult when your business is only small.
If you borrow money to keep going you have to pay interest on it and that is not good for business as it increases your overheads.
It is not hard to imagine the difficulties the small business owner has, as he fails to keep his own commitments to raw material suppliers and his employees.
Sometimes, his day to day operations are affected causing production to come down, and in some instances, the business comes to a standstill. 
If you are such a small business owner facing payment problems with your customers, there are ways to encourage prompt payment upon presentation of an invoice.
Let us look at some of the ways you can use to overcome this problem with late payments.
Send invoice and order together
In many instances, fault lies with the small business owner.
This is because it has been seen that some owners send invoices separately after the product has been supplied.
In some cases, this delay, which is often unintentional, can stretch to up to 7-10 days.
If the customer makes payment accordingly, he is not to be blamed.
Given this, make it a rule to send the invoice on time, along with the product.
Keep a register and maintain it so that you send the invoice as soon as you have completed the order.
Mention payments ahead of time
Although it may look odd, it is better to clarify beforehand when you expect your invoices to be paid rather than feel disappointed later on.
If your invoices are printed, make sure to get the terms of payment clearly printed in bold and also talk to the customer about your policy.
When you are prompt in your delivery, it is your right to receive payments on time.
Ask for advance payments
Some small business owners feel it is insulting to ask for advance payments and out of courtesy they do not even mention it.
But believe me, if you make it a policy to ask for advance payments, which you may fix as a percentage of the total amount of the invoice, you will find that the remaining amount will always come in on time.
Reminders by email
If you have a standing order for which payment has not been made and a new order has been placed, it is prudent to mention about the previous outstanding balance in a courteous email.
At the back of their minds, all customers know that they have to make an outstanding payment and they will promptly make it when they receive an email from you.
Just do it yourself
There is no point in blaming your customers for late payments when you are guilty of making late payments to your suppliers or to your own employees.
Set this habit right and make your payments on time.
This will give you the moral courage to ask for your own payment when the due date arrives.
Use a back-up plan
It is no use panicking when payments do not arrive on time.
Have a backup plan and use it whenever you are facing such a situation.
Make a courtesy call, send an employee, send emails, do whatever you can to keep reminding the customer about the payment he has to make.
If payment still does not come, you can issue stern warnings and also take legal action.
SMS may be useful
This is an effective method for reminding defaulters of their obligation.
If you keep texting customers every now and then, your customers will eventually get fed up and make the due payment.
Incentives also help
If your profit margin allows, give a discount of a few percentage points, if the payment is made within the time period mentioned on the invoice. At the same time, charge interest on late payments.
Important!
It is only when you achieve a balance between your thoughts, emotions, work, diet and exercise that you can perform at your optimal level.
Creating a balance between work and life can be a tough task for most of us.
Continue to Read the rest of this How to Run a Business Guide Below:



Below here I'm featuring more pages with helpful how-to-do-it  tips on how to run a business. 
Feel free to submit your own story or article about it, and I will create your own page here with your contribution for the community to read.

More Tips for How To Do It Yourself: Business & WAH
Do you have a tip you want to contribute here? Share it!
Read the latest updates & rest of the how-to tips here:
Click the Title links below to see the latest how to do it tips and contributions to this page...


"Power Tips" magazine is back!
You Get A Free Complete Self Help Report delivered to your email box every edition, plus you get a free PLR article and other great gifts!

SUBSCRIBE BELOW ...  I promise you will want to USE what you learn!
I really want to know what you think of this site, this page, and to hear your tips or suggestions about it.
So please share your story or simply add a Comment in the comment box.
If you feel that the information on this page has been useful to you please give it a Like or share it with your friends - thanks!!

"You are a life Saver!!
I recently discovered this site and I can tell you that my life has not been the same. I now come here EVERYDAY and spend at least 1 hour.
I used to spend that time browsing online fashion and beauty magazine which just means that I spend more. Now I have replaced that habit with coming here.

In future I will think about contributing articles as well. Thank you! Thank you!! Thank you!!! and God bless"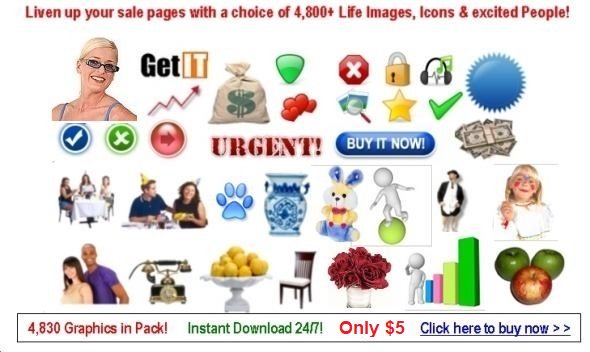 Contact Us | About Us | Terms of Use | Privacy Policy | FAQ | Testimonials

Amazon and the Amazon logo are trademarks of Amazon.com, Inc. or its affiliates. As an Amazon Associate I earn from qualifying purchases. Product prices and availability are accurate as of the date/time indicated and are subject to change. Any price and availability information displayed on [relevant Amazon Site(s), as applicable] at the time of purchase will apply to the purchase of this product.
Back to HOME PAGE of this how to run a business section of the site.