How to Build a Lasting Relationship
Here we will look at how to build a lasting relationship since very few people want or expect to go through life alone. 
It is in our nature to want a companion to spend time with; someone that we can love and trust and that will return those feelings.
Most of us find relationships come and go throughout our life, but ultimately there will be at least one or two lasting and meaningful loves in our lives. 
We sometimes find that love by actually looking for it and other times it seems that the relationship was mystically destined to happen.
Depending on one's personality and lifestyle, relationships may be very easy to come by or they may be rare. 
It appears that some people are like magnets when it comes to attracting other people; they know just what to say and how to act in order to appeal to others.
But for some people finding friends can be more difficult. 
This can be related to many causes, for instance, a person that works many hours has less time to socialize. 
They may limit their free time to things that do not involve other people. 
Therefore these interesting and wonderful people may have fewer friends than the person that has more leisurely time to spend around others.
But there are other reasons too that can lead to a person not having relationships. 
Sometimes an individual experiences a tremendous heartbreak due to the ending of a relationship or because they are involved in a relationship that is not healthy. 
This trauma can leave lasting marks on that individual.
A person that has experienced such things as their partner cheating on them or being abusive to them may have a difficult time trusting again. 
Many times these people will build a wall around their heart so to speak, as a way to shield themselves from further hurt.
The sad thing is that these individuals, perhaps even more than the average person, need love and understanding. 
By not allowing others to get close to them they are less likely to find what they really need.
But the good news is that most of us do experience loving relationships during our lifetime. 
Most of us find one or two significant relationships that last. 
These become the focus of our being. 
We will build our life around the love we have for the other person. 
This might mean moving, changing jobs, having children, and paying a mortgage together. 
But we feel it is worth it because as humans it is our nature to love another person and to establish a strong unity that will bond us long-term.
Getting Started With Building a New Relationship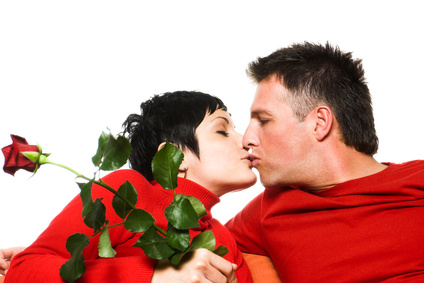 A new relationship is always exciting! 
We meet someone that is interesting and we want to learn everything we can about them. 
Spending time talking is easy and fun. 
We notice small little things about the person that we like. 
Even some of their quirks add to the immense desire we have for them.
It seems that there is not enough time to have together. 
So we will spend time on telephone calls, emails and text messages – whatever it takes, we want to communicate with that person. 
We want to know what they're doing and that they are thinking of us.
This is a wonderful time in a relationship. 
It can last days, weeks or months. 
For some, for the very fortunate it will last for years.
So what makes the difference in these timeframes? 
Is it that we discover that person is not as unique as we first thought, or is it that we did not build the relationship as we should have?
Before we go any further I would like for you to consider arranged marriages. 
It may come as a surprise to you that arranged marriages usually work out very well. 
Does this mean that we can learn to love any other person or is it simply that those individuals dealt with what was handed to them in a positive way and put their personal feelings aside?
I do not recommend that you resign yourself to building a relationship with someone that you do not have true feelings for. 
But it is nice to know that as humans we really can create a significant relationship with a person if we set that as a goal. 
Of course, it does require the cooperation of the other person if it is to work.
Planning the Relationship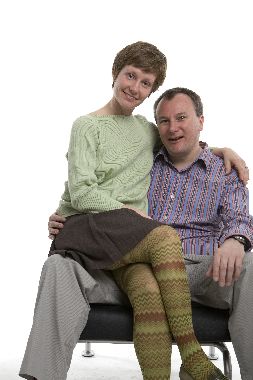 Most of us will happily acknowledge the fact that planning is the key to success in almost anything we do. 
But few of us plan our relationships. 
We seem to roll along and wait to see what happens. 
We do not give thought to how we should be building the relationship we just take for granted that because we have feelings for the other person that things will be right.
Let's go back for a moment. 
We realize that planning is important.  Most of us do some planning before we attempt anything major in life. 
From things that are somewhat trivial to things that have a major impact on our lives, most of us will do some planning before we begin.
An example is the purchase of a car. 
We may do some research to find the car that is right for us. 
We may research where to shop in order to save money on our purchase.  
We may find out about the general maintenance and have a plan for the upkeep of the car. 
During the time that we own the car we will likely plan to purchase tires and other accessories. 
In other words, there will be regular maintenance of the car if it is to last.
Okay, now back to relationships. 
How many of us create a plan for our relationships?  Not many. 
Now I am not saying that every day should be mapped out or even that details should be planned. 
Let me explain more about what I am talking about.
Relationships have phases that they go through. 
Some people decide that some phases are more fun, interesting or important than others, so they will attempt to skip those less appealing phases. 
To begin, a new relationship goes through the "getting to know you" phase. 
This is where the foundation starts.
Building A Rock Solid Foundation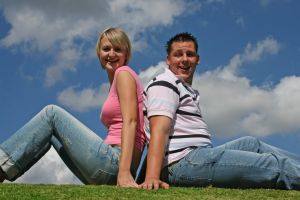 Learning about your new found love is vital to building a strong relationship. 
Before you can really know how compatible you are with another person you must learn about them. 
You need to know the real person inside that person.
Of course it is true that opposites attract so it is not necessary that you have the exact same thoughts as your partner. 
Instead, the differences often add to the interest that we feel for someone else. 
Finding a person that is unique and that has different thoughts, hobbies, and interests than you can add to the excitement of a new love affair.
But when it comes to core values most of us are more content with a partner that shares our basic values and beliefs. 
Even so, there are exceptions to that as well.
A lasting relationship is one that is built on a solid foundation.  The most solid foundation you can have is that of friendship. 
For that reason it is wise to begin a relationship by finding common interests and activities that the two of you can share together. 
And what does it mean to be a true friend?  To start you need to be honest with one another. 
Regardless of the type of relationship you have you need to be able to trust your partner. 
Believe me, I am not only referring to the type of trust as in he or she will not cheat on you – I am referring to trusting that your partner will be honest with you in all ways. 
It is important that you can believe what you are told by your significant other.
Being a true friend means being there when you are needed by the other person.  It means giving of yourself. 
The better friend you are the more likely it is that you will receive the same treatment.
Keeping The Romance Alive!
Relationships that are not tended to will go stale and sometimes die. 
Unfortunately this is a commonplace occurrence. 
So what happens, how does a relationship get to that point?
The usual story is that over time the couple takes on more responsibilities and they have less time to spend doing the things they did in the beginning. 
Sadly the partners can lose touch with one another. 
They may be living in the same house but actually communicating very little.
They take each other for granted. 
It is easy to become accustomed to having that person there and available. 
So as time goes by it is easy to ignore the things that once were so appealing about that person.
And if the relationship goes on for an extended period the partners are likely to experience physical changes and even personality changes. 
This can lead to a loss of interest for some people. 
But if the relationship had a solid foundation to begin with physical changes would have no effect on the bond that holds the couple together.
Think about your parents or other older individuals in your life. 
The fact that they have aged, developed gray hair and wrinkles, or gained weight did not change the way you felt about them.
The same should be true of your partner.
So what can be done to keep such things from happening? 
First of all, think about the example of a car. 
A car must be maintained in order to keep it going. 
The same is true of relationships.  No matter how busy your life gets you should find time for your partner.
For some couples this means having a date night once a week. 
For others it means scheduling a weekend getaway every other month or so. 
Whatever works for you and your partner is what you should do.
Also, you should use some of the same things that you did in the beginning of the relationship to revive or keep it going. 
If your partner loves fresh flowers then why not surprise him or her with flowers occasionally.
Okay, it could be that you are on a tight budget and cannot afford the flowers at this time.  That is understandable. 
How about a card or a handwritten letter that expresses your love? 
Or what about a special dinner – with candle light!
What works for one couple may not work for another. 
One couple may enjoy a weekly bowling night while that activity may totally bore another one. 
The point is to keep the friendship alive. 
Never forget that your partner is your friend first.
The Need For Understanding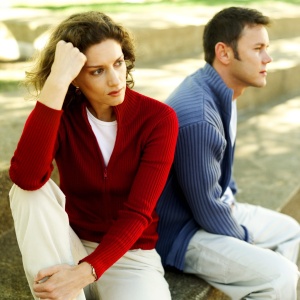 In any relationship understanding is essential to keeping the channels of communication open. 
It is your job to try to understand your partner.
Now you may be wondering how you can do that. 
Remember that you were supposed to get to know this person before the relationship escalated. 
So if you really do know your mate it should not be difficult to 'get inside his or her head' and find some way to understand their line of thinking. 
Let's say your partner is a very proud person.  He or she has worked hard to establish himself in his career. 
But one day your partner tells you that he quit his job. 
Your first reaction may be related to the fact that you will now be in a financial bind and you wonder if he is out of his mind. 
But after the initial shock and when your partner explains what led up to the incident – if you really know this person, you should be able to understand why he felt it was the thing to do. 
I am not saying that you will necessarily agree with the action that he took – I am simply saying that you should be able to understand his decision from his point of view. 
In order words, you can empathize with him.
If you will practice this, putting yourself in your partner's shoes for a moment before you judge his actions, you are more likely to have fewer disagreements. 
Keeping negativity at a minimum is better for everyone!
Disagreeing Without Fighting
Have you ever known couples that argue endlessly and stay mad for hours or days? 
I have and believe me that is not a healthy relationship. 
It seems that some people never learn to disagree without have a down and out argument or fight.
I hate to keep repeating myself but true friends treat one another with respect. 
If the relationship has friendship as a foundation it is not likely that the couple will fight in such a manner.
By trying to understand one another and treating each other with respect most arguments will be resolved without much problem at all. 
I suggest that you agree early in the relationship that when issues arise that cause struggles in the relationship that the two of you will discuss the matter until an agreement is reached. 
Both of you will need to compromise at various times. That is what a couple does. 
It is not a matter of who wins or who gets their way, it is important that you come to a resolution that you both can live with. 
During your rule setting time about arguments and disagreements you may want to set a rule about going to bed mad or leaving one another with hard feelings.
These ground rules can save lots of headaches when the problems do arise.  Silly or not this method can be effective.
Growing Old with Each Other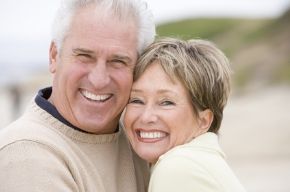 Marriage is a serious commitment between two individuals.
That commitment should be remembered  no matter how long you have been together for a long time.
It is a promise that the couple made in front of witnesses, not just on the wedding day but for the days and years beyond.
It is a commitment that makes two people willing to grow old together no matter what the circumstances..  

When two people are in a relationship, there are tantrums and petty fights that occur and such situations must be handled delicately until the matter has been laid to rest.
Getting married will not make such negative situations go away. 
Professionals are sometimes needed to keep the love alive.

Marriage counselors do this by talking to the people involved by discussing the issues involved. 
Once the causes of the disagreement have been determined, solutions are created with the help of the counselor.
Constant follow-up must be done.

One way of handling this is agreeing on a secret code that both have to agree and that will uplift the other person when necessary.
This could be something memorable to the couple.
A favorite place, memory, or word could be that clue.
Another example for creating a secret code may involve injecting a little humor that will change tears into laughter. 
This can be a line from a movie or a cartoon that both love.
It will mean nothing to others but is a sign that is said to the other person when things don't go very well.

There are times when a husband or wife do not acknowledge the other when asked to perform a task or answer a question. 
When the acknowledgment is not made and the request is completed tempers often flare.
Thinking about the consequences first is the advice of many counselors. 
Make the best of the situation and back off rather than making the situation worse

A marriage will have both happy and sad moments.
These are the times that both have to pull together and rise above moment in order to make the marriage work.
No one said that this task would be easy or that problems could be resolved with a snap of a finger.
It is a partnership that both members must be involved with so that the relationship continues until both have reached their golden years.
Work hard toward a common goal so this relationship can continue until both have reached their golden years.

Loyalty: The Much-Needed Tool to a Lasting Marriage
Contrary to most popular belief, marriage is never a happily-ever-after kind of relationship.
The relationship of a married couple is not always dazzling like the stars in the sky.
The married couple has its own difficulties, misunderstandings and annoyances, money problems, etc.

Love in marriage is more than just romance.
This is what some married couples realize from the onset of their relationship. Some couples said that they find it easier to fall in love than to maintain the heat of passion after getting married.

Romance can never satisfy all of the needs of a married life. In fact, love is not even enough.
The marriage vow that the couple bestowed on each other is a lifetime pledge of one's self that is more than the conditions of mere infatuation and passion.

This is the main problem and why many married couples end up getting a divorce.
Some reports show that for the past 20 years, the percentage of people who marry more than three times in their lifetime has already increased to 8% from the 40% of the total population in the United States alone.  

Every year, the rate keeps increasing. In fact, almost half of those who get married each year end up in divorce.

So what is the most important thing in marriage that people must learn in order to maintain the kind of commitment and love that the couple vowed to fulfill for the rest of their lives?

In reality, there are many ways to have a lasting marriage. However, there is only one virtue that people must learn — LOYALTY.

In marriage, loyalty to your partner is extremely important.
Whenever there are instances where the wife or the husband have a secret that they do not want their spouse to know about it, that problem will start to tear down their relationship.

The loyalty of married couple to each other will cause them to protect each other and not to betray.
For the husband, his indispensable priority should be the happiness, fulfillment, and pleasure of his wife.
This should be his main concern rather than the concerns of other people.

For the wife, the health, goodness, and the needs of her husband should be her priority more than her obligations to her parents, friends or even to her work.

The point here is that loyalty in marriage should be the top priority. In order to have a lasting marriage, couples should both work their way towards their goal.
This can only be achieved if they will maintain the loyalty and the love that they have for each other.

Traits That Happy Married Couples Have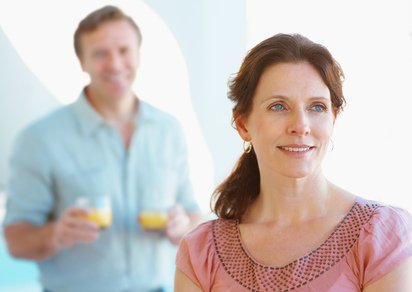 Based on statistics, successful marriages are becoming very rare.
In fact, one in every three marriages usually ends up in divorce.

Married couples and experts do agree that the magical yet simple element in all relationships is the constant demonstration of one's affection.

Researches show that what produces pleasure and contentment in one's marriage was frequently demonstrating affection.  

Happy married couples have reciprocal respect for each other.
Respect is shown in the way they regard each other in actions and in words; withholding humiliating words even in an argument.

In marriage, couples give their relationship utmost importance.
They enjoy each others company and spend quality time together, like dating regularly.
This indicates prioritizing their relationship that plants a foundation for their future at such time as when children have to leave home.

Each spouse must learn not to give importance to minor faults and flaws; determine the really important issues and those that are not.
They become aware that the purpose or their conflicts war not really to win, but rather to establish a deeper relationship.

Successful marriages are all not alike. But researchers have discovered that there are some traits present in happy married couples that contribute to the success of their marriage.

Traits that of happily married couples include:

1.    Spouses in the relationship are giving. They give, not expecting things in return.

2.    There is commitment between each of them.  They continue to work for their partner's happiness and are driven to work hard on their marriage.

3.    Being strong-minded makes their bond stronger.  While they cherish their individuality in expressing their opinions, making decisions and pursuing goals, putting their marital relationship in harmony is their priority.

4.    These couples have active sexual lives.  Sex plays a significant role in marriage, therefore they always find ways to make it more pleasurable.

5.    There is constant communication in their marriage. They are free to share their thoughts and opinions about anything, each one not manipulative of  the other but allowing each one to grow.

6.    Each one is sensitive to the other's need.  

7.    They establish goals together.  They agree on their goals as "partners in life".

Important!
Getting frustrated with the people in your life is natural. 
As much as we would like to avoid it, it is inevitable that we will sometimes be annoyed or frustrated by something our partner does. 
Sometimes it is the little things and sometimes it will be bigger issues.

The Only Way to Spice up Your Marriage: Exploring Common Interests
Married couples seem to go into a lull at some point in their shared lives.
There will always come a time when someone works too hard while the other stays at home with their children.
It is not really that bad, it is just the way things will be at one point.
Someone has to work to sustain the whole family while the other one has to stay home to supervise the children.

This is the lull, where everything, from morning to night, Monday until Sunday, seems to repeat itself.
You go to work in the morning, you come home from work in the afternoon, you cook for your children, and you discipline your children.
The routine is the same every day. 
A person has the tendency to get bored and will sometimes feel that the marriage is a total failure.
This is when the couple should realize that they have to explore other areas of interests to prevent this lull from happening.
This does not really have to mean that you should love and/or hate what your partner does...You just have to show genuine interest in every aspect of his/her personality.

The easiest place to look would be into sports.
Does your husband love to play or watch basketball/football/baseball games?
Does your wife love to play tennis or volleyball?
Maybe it's time for you to have a change of heart and learn to like the sport your partner loves.
Learn the basics, or perhaps, let your partner teach you and when your partner sees what you're doing, he/she will appreciate it and return the favor the next time.

Other games include board games where you could compete together with your children and have family time together.
Puzzle games are another option. Both of could enjoy working together to complete the puzzle.

Traveling might be another option. Many people love traveling and exploring new places certainly would end boredom.
Travel by sea and experience "life in the slow lane". 
Another option is to travel by airplane so you could get to your destination faster and experience other places and cultures as you travel to Asia or Europe.
Traveling is a sure way to stop the doldrums of marriage.

Another interest you could both pursue would be interest in each others job.
You don't have to be an accountant to learn why your husband is worrying about a few cents missing or a computer programmer to realize why your wife has headaches because the function of this or that is not working.
It only takes a few days to learn the basics of what your partner is doing. You don't have to learn it all, just be interested enough in them to realize what your partner is having problems with.

You could also pursue some religious interests. Join groups that will help you or your partner then perhaps you could help others with their problems.
This would be fulfilling and a wonderful experience for both of you.

Perhaps your partner reads a lot, there are a number of things you could do if that is the case.
You could let him/her read to you before you sleep.
Nothing beats the feeling of sleeping soundly with the one you love at your side.
He/she will also love the feeling that you are secure with him/her.

What if your partner is a writer? There are things you could do to help.
If he/she writes articles then do the proofreading. Tell him/her your opinion on the subject matter.
Do your best to understand what he/she writes and form your own opinion.
Writers love criticism, too, since it's one of the ways they'll know that someone has read what they wrote.
Criticize him/her or praise what he/she did. It's the only way they'll realize that you've done your "job" of reading his/her article.

No matter what you do, the best thing is to put yourself into your partner's shoes.
Learn to love what he/she loves and show some interest in what he/she does.
It is only way you can eliminate your boredom and you'll learn to appreciate your partner more fully too.
More Resources

I hope that you have found some helpful tips here for creating a lasting relationship.
But you always need to keep learning and researching for more help and expert guidance if you want to keep things fresh and current.
Go online and search out good relationship advice to help you work out how to build a lasting relationship with your partner and loved ones.
There are many good books and also counseling services that can help you if you need more than you can get from here.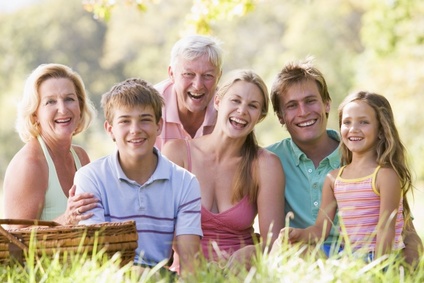 Below here I'm featuring more pages with helpful how-to-do-it  tips on how to build a lasting relationship. 
Feel free to submit your own story or article about it, and I will create your own page here with your contribution for the community to read.

More Tips for How To Do It Yourself: Relationships
Do you have a tip you want to contribute here? Share it!
Read the latest updates & rest of the how-to tips here:
Click the Title links below to see the latest how to do it tips and contributions to this page...



"Power Tips" magazine is back!
You Get A Free Complete Self Help Report delivered to your email box every edition, plus you get a free PLR article and other great gifts!

SUBSCRIBE BELOW ...  I promise you will want to USE what you learn!
I really want to know what you think of this site, this page, and to hear your tips or suggestions about it.
So please share your story or simply add a Comment in the comment box.
If you feel that the information on this page has been useful to you please give it a Like or share it with your friends - thanks!!

"You are a life Saver!!
I recently discovered this site and I can tell you that my life has not been the same. I now come here EVERYDAY and spend at least 1 hour.
I used to spend that time browsing online fashion and beauty magazine which just means that I spend more. Now I have replaced that habit with coming here.

In future I will think about contributing articles as well. Thank you! Thank you!! Thank you!!! and God bless"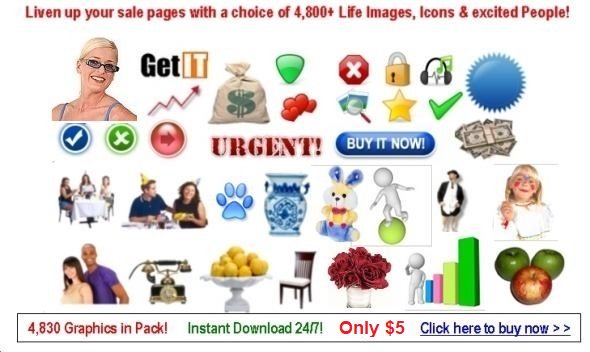 Contact Us | About Us | Terms of Use | Privacy Policy | FAQ | Testimonials

Amazon and the Amazon logo are trademarks of Amazon.com, Inc. or its affiliates. As an Amazon Associate I earn from qualifying purchases. Product prices and availability are accurate as of the date/time indicated and are subject to change. Any price and availability information displayed on [relevant Amazon Site(s), as applicable] at the time of purchase will apply to the purchase of this product.
Back to HOME PAGE of this how to build a lasting relationship section of the site.