How to Get Natural Menopause Relief
On this page I'll cover most of the common natural Menopause relief tips and strategies that you can use to help you cope better with the symptoms and various stages of menopause

Being a woman can be quite the rollercoaster ride. Since puberty, you've been able to conceive a child.
Your body went through massive changes and your emotions may have been all over the spectrum.
During pregnancy, a life grows inside of you and as a mother, you devote much of your time and energy to raising this life.
Now, as a woman in her late 40's or early 50's, you'll experience yet another change: menopause.
What many people don't realize is that menopause is a very gradual process. You do not go from being a woman able to conceive to a woman unable to conceive in a matter of days.
It can start as early as your 30's and last into your 60's.
Menopause is associated with several changes including hormonal, physiological and even psychological changes.
Knowing what to expect can save you a lot of grief when your body starts to suddenly change and you don't know why.
What is Menopause?
Before we get into solutions, it helps to know a little bit about what menopause really is. Menopause is not a disease. It isn't an illness. It's just a natural part of life.
During the time of menopause, your body stops producing eggs and you're no longer able to have children.
Your menses, or period, is no longer necessary because your uterine lining doesn't need to be prepared for a fertilized egg.
You're actually considered to be at menopause when it's been one year since your last period.
Until that time you're in perimenopause, meaning around menopause.
At this time your female hormones change dramatically as you no longer need them to be at the same levels.
That can cause a few changes in your body. Some of those changes can cause discomfort seem like symptoms.
What Are the Symptoms of Menopause?

To call them symptoms makes it seem as though menopause is a disease.
While it is certainly not a disease, it does carry with it several signs and symptoms that can be a bit unpleasant.
The changes you feel before menopause can include the following:
Lowered fertility

Urinary frequency

Urinary incontinence

Increased incidence of urinary tract infections

Vaginal itching and burning

Vaginal dryness - Decreased vaginal lubrication

Unpredictable periods – cessation of periods

Night sweats

Insomnia and inability to sleep through the night

Hair growth on your face, chest or abdomen

Weight gain

Acne

Hot flashes

Irritability

Fatigue

Decreased Memory

Mood swings

Bone density loss

Hair thinning

Changes in breast tissue
While these aren't really symptoms of a disease, they can be changes that are frustrating and that you'd like to reverse.
The good news is that there are things you can do so that you can feel more like your old self.
What Are The Causes of Menopause?
Menopause begins once the ovaries start to slow down estrogen production and you will be increasingly less likely to become pregnant.
The first phase of menopause is called peri-menopause.
It consists of the signs and symptoms of menopause even though you are still ovulating and can become pregnant. Your hormone levels rise and fall radically.
The second phase occurs once you have not had a menstrual period for 12 consecutive months. It is called postmenopause and you will live the rest of life in this phase.
What Can Trigger Premature Menopause?
While menopause is a completely natural process, it can be set off earlier than normal due to surgery or some medical treatments.
A hysterectomy that involves the removal of the uterus but not the ovaries will typically not cause menopause to start, but one that does involve the removal of the ovaries can cause menopause to kick into gear.
There is no perimenopause in women who have this procedure. Instead, they'll experience menopause symptoms and will cease to menstruate immediately.
Women who have undergone radiation therapy as a part of their cancer treatment may also go through an early menopause
Medical Treatment Options
While menopause is not a condition to treat, per say, the symptoms it causes can be unpleasant and can be relieved with certain medical treatments.
There are also many conditions that are more prevalent in postmenopausal women that can be treated as well.
Low-dose anti-depressants have been shown to reduce hot flashes.
Non-hormonal treatments such as Fosamax and Actonel that help to prevent osteoporosis and reduce bone loss.
Local estrogen is sometimes applied to the vagina to help relieve dryness and some urinary tract problems associated with menopause.
HT or hormone therapy is the most commonly used medication to treat the symptoms of menopause.
While it can offer considerable relief for your menopause symptoms, the extra estrogen can increase your risk of heart attack, stroke and even breast cancer.
While the road in life women must walk on may be quite a bumpy one, it is one filled with changes and experiences that are truly remarkable.
Only by understanding our bodies and the processes they go through can we truly appreciate the wonder that is woman.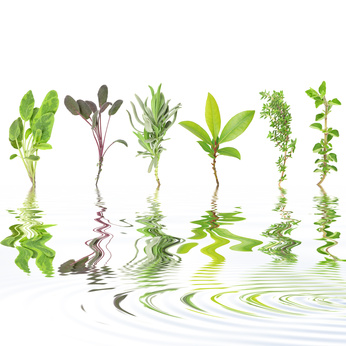 Natural Menopause Relief

If you're approaching the age when menopause begins to hit your radar, you're probably concerned about some of the symptoms and how you can combat them.
A little research will show you that there are a lot of medical solutions for those symptoms. But many of them use artificial hormones and medications that carry their own side effects and risks.
But there are natural solutions for menopause that can help you look and feel great without treating menopause like a disease. Natural solutions are often simple and will give great results.
If you want to avoid the side effects of prescription drugs, but you'd still like relief from your symptoms natural remedies can be a good solution.
You can avoid unnecessary side effects but still get the help you're looking for.
Before you try any natural remedy, it's important to check with your physician to make sure it's okay for you. Some herbal remedies react badly with prescription medications and health conditions.
Some of the medical treatments for menopause such as hormone replacement therapy can have dangerous side effects. They can even increase your risk of certain cancers.
Flaxseed Oil
Flaxseed oil is one of those natural products that is good for many problems. It can help to tame hot flashes and it can help prevent you from having dry skin and hair.
In addition to helping with these issues, flaxseed oil has also been shown to decrease problems with breast pain.
It's thought that one of the reasons it works so well is that it contains plant estrogens that work to replace some of the natural hormone you're starting to lose.
To use it, you can grind up flaxseed or purchase it already ground. You can add it to yogurt, cereal, or just about anything.
Just make sure that you drink a lot of water when you eat the seeds. Flaxseed has a pleasant, nutty flavor you'll enjoy.
With the seeds, one to two tablespoons is enough for the day. You may want to start with one because of all the fiber.
You'll notice that your bowels become more regular, too.
If you prefer just to use the oil, you can add it to a smoothie or yogurt and you probably won't even notice it much.
About a tablespoon daily is enough to get the benefits if this powerful oil.
Red Clover
Red clover is an herbal supplement that's been shown to help with hot flashes.
It's also an herb that contains plant estrogens to help replace the hormones that are decreasing in your own body.
You'll want to follow the manufacturer's instructions for taking this supplement. It's available in the form of tablets, capsules, and even liquid drops.
You'll want to take the correct dosage for you.
Vitamin D
While it's best to get vitamin D from the sun, many people just don't spend enough time outside to produce adequate amounts.
This vitamin is useful in the prevention of menopausal symptoms as well as preventing cancer and bone loss.
You may find that it's necessary to take a vitamin D supplement if you're levels are depleted.
You can have your vitamin D levels tested through your physician's office to determine if you need this.
Calcium
Calcium is a mineral that's necessary to have strong bones. It also helps with proper function of your muscles.
Women who are perimenopausal should be taking a daily calcium supplement in order to prevent bone loss.
Calcium supplements are available in pill form as well as in chews. You can also eat and drink calcium fortified products to increase the amount of calcium in your diet.
Soy
Soy estrogens are powerful and many women find that by adding soy to their diet they reduce the changes that are happening during menopause. Many women experience a decrease in hot flashes when eating soy.
You can find many products that contain soy. Foods such as tofu and meat substitutes contain it. It's also found in soymilk. In addition, you can find fresh soybeans called edamame in your produce department.
Not every woman benefits from soy, but if you're one who does you can really slow down the changes from menopause.
Bioidentical Creams
Many women benefit from the use of creams that contain bioidentical hormones. These generally come from plant sources.
These creams are rubbed into your skin – usually on your wrist or tummy – and are absorbed into the bloodstream.
Many women report having a decrease in mood swings, vaginal dryness, and hot flashes when using creams.
They're available over the counter and many online retailers carry them.
Creams also tend to be less expensive than medical treatments that are prescription. The creams are easy to apply and usually have a pleasant scent like any hand lotion.
St. John's Wort
St. John's Wort is a supplement that's often taken to help improve mood and lift depression. In fact many people use it as an alternative to taking antidepressants.
If you're experiencing mood swings or depression before menopause, you may want to consider this supplement.
It's been known to help keep moods stable and take the edge off of depression.
Transitions - Herbs For Menopause By Pure Essence Labs - 120 Vegetarian Capsules
Transitions - Herbs For Menopause By Pure Essence Labs - 60 Vegetarian Capsules
Herb Pharm Menopause Health Herbal Formula for Physical and Emotional Support - 1 Ounce
Pure Essence Labs ProFema - The Menopause Multiple - 120 Tablets
Pacific Herbs Menopause Relief Herb Pack, Natural Solution for HOT Flashes, Night Sweats & All PERI-menopause and Menopause symptoms - 30-60 Day supply, usage instruction inside
Herbalogic Flashback Herb Drops (2 Fluid Ounces): Herbal Relief for Hot Flashes and Night Sweats Due to Menopause and Perimenopause in a Naturally Wheat-Free, Soy-Free, GMO-Free, Vegetarian Liquid Tincture
Herbal Hormone Handbook for Women: 41 Natural Remedies to Reset Hormones, Reduce Anxiety, Combat Fatigue and Control Weight (Herbs for Hormonal Balance, Weight Loss, Stress, Natural Healing)
Protocol For Life Balance - Herbal Menopause - Phytoestrogen Free with Botanical Extracts for Menopausal Symptoms - 60 Veg Capsules
Exercise
One of the simplest ways you can fight back against menopause is to exercise.
Some studies are showing that taking part in exercise, even if it's only three out of the seven days in a week, can greatly reduce the occurrence of symptoms - including the hot flashes that go hand in hand with the condition.

But exercise doesn't just help with that one symptom of menopause.
It also helps you fight back against the weight gain that's common with this condition. 
Because your estrogen level is diminishing, the risk of your weight escalating is higher than it would be before menopause begins.

So by exercising, you not only get relief from hot flashes, but you also help your body keep the excess weight gain off.
Menopause can cause additional weight gain around the abdomen and exercise can target belly fat, which can lower your risk of developing cardiac issues related to menopause.

Exercise will also help you get a healthier night of rest.
The exercise cuts down on the sleep disturbing night sweats, so you'll get a better night's sleep.
It doesn't take much, either. Recent studies show a mere two hours per week work wonders.

Many women suffer form an apparent brain fog – which researchers attribute to fitful sleep episodes.
So when you get physical activity in during your day and sleep better, it provides more clarity to you as well.

Helping you to maintain steady emotional health is another benefit of exercising for menopause-related symptoms.
By exercising, you'll be less stressed and remain calmer.
The endorphins you'll feel from working out will help alleviate mood swings naturally.

Even if you don't have the time or the desire to go to a gym, walking around the block or walking at the office are great ways to get in the exercise that you need.

Because of the lowered levels of estrogen that occurs when menopause hits, women are at a greater risk of developing osteoporosis, which can make the bones brittle.
Exercise can help menopausal women keep from developing osteoporosis.

Exercising regularly can fight many of the symptoms brought on by menopause because those same exercise endorphins act as pain relievers.
Not only will exercising improve your body, but it will improve your mental health as well - enabling you to fight back against the mood swings.

Give it six weeks to feel the full effects of how a little cardio can help you fight back against typical signs and symptoms associated with menopause.
There's even a beauty perk you can enjoy, too – the exercise you do, which helps circulation, contributes to a collagen boost, and fewer wrinkles to combat!

Yoga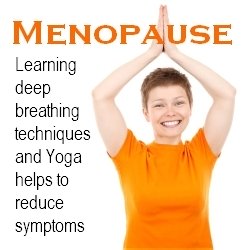 Menopause is a natural occurrence that is treatable with natural remedies like meditation.
There are also forms of meditation that can help you find relief from the life altering symptoms of menopause.

Try yoga as an example. Yoga is an ancient, natural method of optimizing physical health and mental acuity.
It's helpful because during the time of menopause, energy is lost and yoga can help you restore that vitality.

A study at the University of Washington found that menopausal women complained of fewer hot flashes and sleep issues when they engaged in yoga regularly.
They had a lower heart rate, improved flexibility and balance – and felt generally less anxiety over the change of life.

A woman's balance and center core focus often becomes out of whack with menopause due to the hormonal changes she's experiencing.
Some women even experience vertigo during this time.

With these hormonal changes comes the mood swings that can make a woman feel okay one moment, yet irritable and weepy the next.
Trying to carry on through life without restoring the balance lost by the hormonal changes can be difficult.

Yoga's techniques of relaxing the mind and body as well as the spirit will minimize the loss of energy and the loss of peace and balance, too.
The exercises done during yoga will restore your body's hormone imbalance to a level that makes the symptoms of menopause easier to handle.

Many women turn to yoga for help dealing with specific aspects of menopause - such as hot flashes.
Practicing certain poses can help make hot flashes less severe.
Hot flashes aren't the only symptom that can be relieved by taking up yoga.

Yoga is also beneficial in helping menopausal women find relief from the frustrating symptoms of insomnia and night sweats.
Certain yoga poses not only bring relaxation to the body that's necessary for sleep, but it gives the body the mental ability to fall into a restful sleep without waking several times through the night because of insomnia.

A benefit of taking up yoga is that you're replacing the downward effects of menopause and the stress that's brought on by dealing with these effects with a positive energy.
Yoga is for every part of your body and mind.

This meditation practice concentrates the healing energy on every part of a woman that's affected by menopause, which makes it great when you're dealing with multiple menopause symptoms.

Yoga is easy to get started with and the classes for beginners are inexpensive.
If you don't have the time to meet for a class, then consider using DVDs that teach yoga at home.

Yoga and the Wisdom of Menopause: A Guide to Physical, Emotional and Spiritual Health at Midlife and Beyond
Yoga and the Wisdom of Menopause: A Guide to Physical, Emotional and Spiritual Health at Midlife and Beyond by Francina, Suza (April 20, 2003) Paperback
Hormone Balance Through Yoga: A Pocket Guide for Women over 40
Look 15 Years Younger: The 15-Minute-a-Day Yoga Plan
Menopause: Alles was Sie ?ber die Wechseljahre und die Bek?mpfung der Symptome wissen m?ssen (Menopause, Wechseljahre, Klimakterium, Hitzewallungen, ... gesunde Ern?hrung) (German Edition)
Pelvic Yoga: An Integrated Program of Pelvic Floor Exercise to Overcome Incontinence and Support Overall Pelvic Floor Health
The Yoga Minibook for Longevity (The Yoga Minibook Series 2)
Restorative Yoga Therapy: The Yapana Way to Self-Care and Well-Being
Acupuncture
Many women enjoy the effects of acupuncture for problems resulting from hormone changes in the body.
This is an ancient art where very tiny needles are inserted in specific points in the body.
While it may sound painful, most of the time people don't even feel the needles go in or out because they're so small.
You'll also get plenty of time to rest and relax as the needles are left in for 30 minutes to an hour.
Acupuncture can help with hot flashes, mood swings, headaches, and just about anything else that's ailing you.
Some insurance even covers acupuncture now, so it might be an inexpensive solution as well.
Melatonin
If you're having trouble sleeping, melatonin supplements might be the answer.
Melatonin is the natural hormone your body makes when it's time to go to bed. When you take it daily it can help you to get some rest.
Follow the directions on the label to make sure you're getting the correct dose. This is considered to be non habit-forming and a safe way to help your body get the rest it needs.
Mediterranean Diet
It's a fact that menopause throws a woman's hormones off.
During menopause, more than ever, it's important for a woman to change any unhealthy eating habits to make sure her body is getting the right nutrients.

By switching to a specific way of eating that targets problems caused by menopause, you can help lower the severity of - and in some cases eliminate - the symptoms and health risks brought on by menopause.

One of the most recommended ways for a woman to eat during menopause is called the Mediterranean Diet.
This is a diet that focuses on normal, healthy eating such as fruits, whole grains, and vegetables.

But it also has an emphasis on foods containing Omega 3.
The reason this is important is because Omega 3 can fight back against mood swings and it can also lower the frequency of hot flashes.

You can find Omega 3 in foods recommended on the Mediterranean Diet - like certain types of fish such as sardines or salmon - as well as nuts and seeds like walnuts and flaxseed.
The consumption of legumes and lentils, oats and foods that are plant based fit in well with this diet. 

The foods have been found to reduce hot flash symptoms by up to 55%, according to a study conducted by the Menopause journal. 
They also help reduce heart disease and stop depression from taking root.

One of the notable changes with switching to the Mediterranean Diet is found in the changing of types of oils.
Olive oil is recommended for women going through menopause versus using oils with saturated fats.

Though some diets cut out red meats and diary products, the Mediterranean Diet encourages the consumption of both - as long as the servings are done in moderation and aren't consumed too often.

Soy
If you're a woman going through menopause right now and you don't have soy as part of your diet, then you might want to think about changing up your meals to include this valuable resource.

Soy has been found to fight back against the frustrating symptoms of menopause.
It's especially helpful for women experiencing hot flashes.
Though many people have small amounts of soy in their diet, you need to make sure that you're getting at least two servings every day.

Several studies highlighted by the journal Menopause found that two servings a day reduced both the occurrence and severity of hot flashes by up to 21-26%.
Supplements are not the same – and researchers warn against those. Instead, get your soy from food sources.

The reason that soy is so beneficial to menopausal women is because there are isoflavones in the soy protein.
Isoflavones help keep the estrogen level balanced.
With the balance of the estrogen, you'll find relief from symptoms like night sweats and hot flashes.

Soy can also help fight against weight gain caused by estrogen loss.
You can find foods containing soy in items like soybeans, soymilk, soy sauce, edamame, tofu and soy nuts.
Soy paste is also helpful for women with menopause symptoms.

Deep Breathing
If you're looking for a quick and helpful home remedy that can alleviate symptoms of menopause, then you can learn how to do deep breathing techniques.
This technique is useful because it can help the body (and mind) relax.

Deep breathing should be done using the diaphragm, sometimes referred to as abdominal breathing.
When using this technique, breathe in deeply, hold for the count of a few seconds, and then exhale slowly.

You can tell if you're doing the breathing form correctly if - when you have your hand on your stomach - you feel your hand move upward.
This technique should be practiced at least twice a day - once in the morning and again in the evening.

But anytime you feel a symptom related to menopause, deep breathing can be beneficial.
The length of your deep breathing exercises should be between ten and fifteen minutes each time.

If you start to experience a hot flash, you'll want to use the deep breathing technique.
Because a hot flash causes a response in the nervous system, deep breathing helps calm that response and makes the symptoms not as difficult to deal with.

Deep breathing helps you handle stress and deep breathing techniques are also taught in meditation classes such as yoga.
You'll enjoy the added benefit of seeing your blood pressure stabilize.

Lifestyle Changes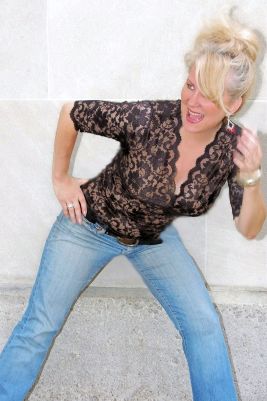 There are also lifestyle changes that can naturally help you to decrease the negative changes from menopause.
There are many things you can do from the comfort of your own home to relieve the symptoms of menopause.
Here are a few things you can do to naturally improve the way you feel:
Make sure you're drinking plenty of water each day

Avoid things that seem to bring on hot flashes such as really warm rooms or hot foods.

Avoid caffeine – substitute herbal teas

Avoid alcohol that can dehydrate your body

Practice daily meditation

Exercise a few times each week: Exercise regularly and wear layers to help zap those hot flashes

Eat a diet high in fruits and vegetables: Eat a well-balanced diet filled with fruits, green, leafy vegetables, whole grains and plenty of calcium.

Quit smoking

Staying sexually active during menopause can help decrease the vaginal discomfort. The use of water-based lubricants can also help ease the dryness and irritation during intercourse and throughout the day

Get the best sleep you can by learning how to wind down at night with relaxation techniques like meditation.

Practice Kegels every day. These exercises help to strengthen the pelvic floor and help to fend off urinary incontinence.

See your doctor regularly. Having regularly scheduled checkups helps you feel secure in yourself and allows you to receive any medical treatment you may need as soon as you need it.
These tips are good to improve anyone's health.
But when you're going through menopause it's important to treat yourself well and nurture your body and mind. It's never too late to begin adopting a healthy lifestyle.
Your Body's Natural Compensation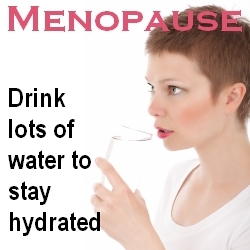 The good about your body is that it has natural mechanisms for adjusting your hormone balance.
While you'll notice a big hormone change around menopause, eventually your body will begin to produce estrogen in other ways.
For example, your adrenal gland will start to pick up some of the slack from your resting ovaries and naturally replace some of the estrogen you're missing.
If you can be patient and let nature take its course, you'll see some relief.
These natural remedies, though, can give you relief while you're waiting for your body to adjust to the changes caused by this time in your life.
ProEstro Estrogen Pills for Women | Female Hormone Balance Supplement
Dr. Tobias Women Hormonal Balance & Menopause Support (60 Capsules)
Amberen - Menopause Relief Supplement for Hot Flashes, Weight Gain, Irritability and Other Symptoms of Menopause (1 Box)
Integrative Therapeutics - AM/PM Menopause Formula - Menopause Support Supplement - 60 Tablets
Transitions - Herbs For Menopause By Pure Essence Labs - 60 Vegetarian Capsules
DHEA 50 mg Supplement - Supports Balanced Hormone Levels For Men & Women - Promotes Healthy Aging - Non-GMO Vegetarian Formula - USA Manufactured
Body Balancer for Women | Hormones, Menopause, Menstrual Cramps, Hot Flashes, Night Sweats | With Mexican Wild Yam, Black Cohosh, Maca | 60 Capsules
The Hormone Cure: Reclaim Balance, Sleep and Sex Drive; Lose Weight; Feel Focused, Vital, and Energized Naturally with the Gottfried Protocol
Her Harmony #1 BEST MENOPAUSE SUPPLEMENTS w/ Black Cohosh - Relief From Mood Swings, Irritability, Hot Flashes, Night Sweats & Weight Gain - Estrogen-Free Reset To Balance Hormones & Feel Good Again
Where to get more information about Menopause and the natural menopause relief options:
I am very fortunate that over the years that I went through the complete menopausal stages I never needed to get prescriptions or medical help.
The concept of HRT and all the hassles with injections, or skin patches etc. did not hold much appeal for me, so I did what I have done all my life - I looked for natural remedies and alternative medicines to cope with my health issues and the symptoms of menopause.

Although I did still experience the occasional hot flashes and night sweats, that was all I really had to deal with as I managed the whole process with natural menopause relief strategies.
I highly recommend that you do your research and give these natural cures a go.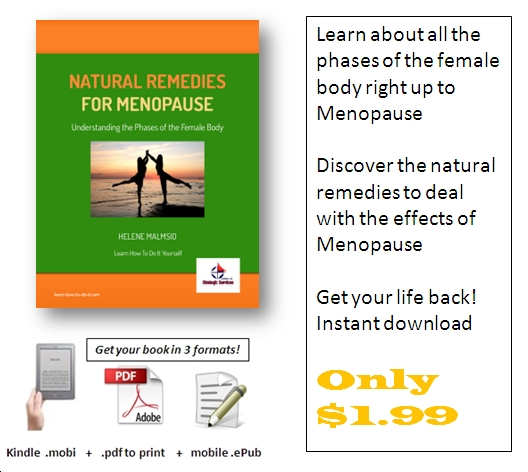 Buy with secure PayPal
This comprehensive guide covers all the stages that a woman's body goes through in a lifetime, from menstruation, to PMT, to Pregnancy and Motherhood, right through to Menopause and how to get natural menopause relief!
Contents:
Chapter 1 – Menstruation
Chapter 2 – PMS
Chapter 3 - Pregnancy
Chapter 4 - Motherhood
Chapter 5 – Menopause
Natural Ways To Overcome Menopause Symptoms
Discover the Best Ways to Deal With Menopause
Stages of Menopause
Premature Menopause
Menopause And Climacteric
Premenopause
Perimenopause
Postmenopause
Symptoms of Menopause
Confirmed Menopause
Increased PMS symptoms
Dealing with Menopause
The effects of Menopause on a Womans Body and the Remedies for Control
Natural treatment for Menopause
Why should one go for natural treatment?
Restore Energy Levels
Restore your sexual urge
Keep yourself in the pink of health
Yoga for Menopause
Hormone Yoga Therapy- Natural Menopause Therapy
Hormone yoga therapy
Why should you go for hormone yoga therapy?
Go for Meditation during Menopause
Try out Aromatherapy during Menopause
Herbal Remedies for Menopause
The Best Herbs for Menopause
Black Cohosh
Chaste Tree Berry
Red Clover
Menopause Tea
Natural Menopause Estrogen Cream
Juicing and Menopause
Menopause and Diet
It is on sale today for only $1.99 and you get immediate download of the book in all three formats 24/7
Get it now >>>> CLICK HERE!


*Satisfaction Guaranteed - or your money back!

Resources you can get online:

There are some wonderful herbal remedies and alternative medicines available for convenient online ordering and home delivery.
I have selected a few here to feature for you:

Black Cohosh Menopause Complex, 60 Tablets, Daytime and Nighttime Advanced FormulaGET DETAILS
Rainbow Light Menopause One MultiGET DETAILS
NewPhase Complete Menopausal Support Caplets, 30-Count Boxes (Pack of 2)GET DETAILS
Enzymatic Therapy RemifeminGET DETAILS
Mendapause Menopause Supplement for Hot Flashes, Night Sweats, and Mood SwingsGET DETAILS
What Your Doctor May Not Tell You About Menopause (TM): The Breakthrough Book on Natural Hormone Balance [Mass Market Paperback]GET DETAILS
The Wisdom of Menopause (Revised Edition): Creating Physical and Emotional Health During the Change [Paperback]GET DETAILS
Sara Rooney BHSc., ND., DC., DASc., GDSc., (Hons), MATMS. Australian Naturopathic Physician and Research Scientist Discovers The Natural Solution To Hormone & Thyroid ProblemsGET DETAILS
Latest Tips for How To Do It Yourself: Better Health
Do you have a Health tip you want to contribute here? Share it!
Read the latest updates & rest of the how-to tips here:
Click the Title links below to see the latest how to do it tips and contributions to this page...


"Power Tips" magazine is back!
You Get A Free Complete Self Help Report delivered to your email box every edition, plus you get a free PLR article and other great gifts!

SUBSCRIBE BELOW ...  I promise you will want to USE what you learn!
I really want to know what you think of this site, this page, and to hear your tips or suggestions about it.
So please share your story or simply add a Comment in the comment box.
If you feel that the information on this page has been useful to you please give it a Like or share it with your friends - thanks!!

"You are a life Saver!!
I recently discovered this site and I can tell you that my life has not been the same. I now come here EVERYDAY and spend at least 1 hour.
I used to spend that time browsing online fashion and beauty magazine which just means that I spend more. Now I have replaced that habit with coming here.

In future I will think about contributing articles as well. Thank you! Thank you!! Thank you!!! and God bless"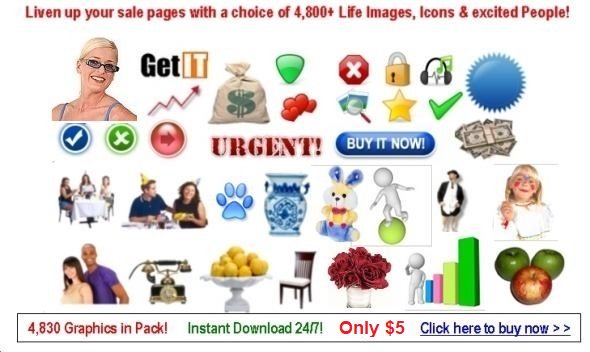 Contact Us | About Us | Terms of Use | Privacy Policy | FAQ | Testimonials

Amazon and the Amazon logo are trademarks of Amazon.com, Inc. or its affiliates. As an Amazon Associate I earn from qualifying purchases. Product prices and availability are accurate as of the date/time indicated and are subject to change. Any price and availability information displayed on [relevant Amazon Site(s), as applicable] at the time of purchase will apply to the purchase of this product.
Back to HOME PAGE of

Natural Menopause Relief how to book website