Compare ebook Readers Reviews & Specifications
Are you confused about which eReader gadget is best suited to your reading lifestyle?
If you have not yet had a chance to trial electric ebook readers and Kindles, then you will want some help from ebook readers reviews.
Here we naturally have a great interest in the various how to books publications and formats that are available to readers and know that there are a few ebook reader models that are becoming more popular every day.
So this page of the  website is dedicated to informing consumers about about e-book readers reviews for brands such as the Kindle and Apple iPod and discussing their specifications and tech info, so that you can compare the whole range of available readers from Kindle, Apple iPod,Archos 7,Barnes & Noble NOOK, iPad 2 and Sony Reader Touch Edition models and decide which electronic book reader best suits your needs.
Online eBook Readers Store - see the whole range HERE
In an Apple iPad versus Kindle Comparison, Which eBook Reader is the True Favorite?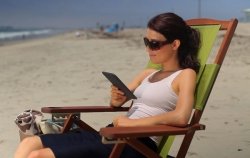 The iPad / Kindle ebook readers comparison is something that consumers have been fascinated by since the iPad was released in mid-2010.
The Kindle, after all, had been Amazon's biggest seller for months.
How would this new tablet computer rival the Kindle for the title of hottest gadget around?
eBook Readability
If you're judging each device as an eBook reader, then readability is crucial.
Although many of us are now used to staring at backlit screens, a huge number are also looking for eBook readers that don't make you feel as though you're reading from a screen.
The Kindle does not make use of an LCD screen, which means that it displays text much like real paper.
You can read even in bright sunlight, and it doesn't produce any glare.
The iPad, on the other hand, uses an LED-backlit screen which would be hard to read in the bright outdoors.
If you're looking for a device to help you read books on the beach, the Apple iPad might not be a good choice.
However, many users are willing to put up with it for the fact that the iPad can do a lot more than just display eBooks.
Not to mention the fact that the standard iPad screen, at 9.7 inches (diagonally), is larger than the Kindle's 6.
The Cost of Each Device
The price of the iPad starts at $499 for its lowest capacity, 16GB, with Wi-Fi but without 3G.
It goes up to $829 for the 64GB version that includes 3G. As such, the price is comparable to a laptop.
The Kindle, on the other hand, is a lot cheaper than the iPad. It's been around for a few years now, and the price has come down significantly.
You'll now pay just $139 for the basic Kindle with Wi-Fi, $189 for the added 3G, and $379 for the larger Kindle DX.
Portability
When it comes to finding the best eBook reader, the Apple iPad / Kindle comparison must include a discussion of portability.
After all, eBook readers are designed to be easy to carry around: perfect for those who travel or want to keep the Kindle in their handbag.
The iPad weighs 1.5 pounds (or 1.6 pounds if it includes 3G) compared to the Kindle's half a pound.
This is the first sign that the Kindle is more portable than the iPad.
Not only this, but the battery of the iPad lasts for an average of 10 hours, compared to a month with the Amazon Kindle (three weeks if the Wireless is turned on). Kindle have some pretty impressive stats in this area.
Looking Beyond eBooks
Of course, all of the above points are useful if all you want is an eBook reader.
However, the iPad / Kindle comparison is a tough one due to the fact that the iPad isn't supposed to be a dedicated eReader, like the Kindle.
And the Kindle isn't supposed to be a full tablet computer, like the iPad.
In truth, the iPad and Kindle are still selling in huge numbers, and both are two of the most popular gifts (and look set to stay that way for a long time).
When it comes to the iPad / Kindle debate, it's up to you to look at what you can use them for and choose whichever one will enhance your life the most.
Click here to check out the most popular eBook Readers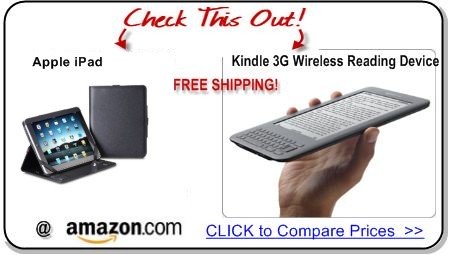 iPad OS 4.3 Specifications Update
With the launch of the latest iPad model, the iPad 2, also comes the latest version of iPad OS 4.3.
The final version of iOS 4.3 is set to bring a number of features to the iPad 2 and other Apple devices.
Here's a quick guide to what you can expect.
ITunes Home Sharing
iTunes Home Sharing is a big improvement to the iOS 4.3 system.
This means you can play your whole iTunes library no matter where you are in the house.
It works by connecting the devices over a Wi-Fi network and accessing the content from your Mac or PC.
Airplay
The iOS 4.3 update brings improvements to Airplay, the function that lets you stream music throughout the home without wires.
The upgrade means that you can now stream videos from the Photos app, and view AirPlay enabled apps and websites on the big screen.
Improved Safari Performance
Any browsing performance is always welcomed with every upgrade, and Apple states that iOS 4.3 will bring a much more responsive internet surfing experience, running JavaScript up to twice as fast as with iOS 4.2.2 and loading interactive features much quicker.
iPad Orientation Switch
The side switch on the iPad previously only worked to mute the device, but iOS 4.3 now adds the option to allow users to choose whether they want it as a mute switch, or as a way of locking the orientation of the screen.
Personal Hotspots
This is an update to iPhone 4 users: a feature that can turn the iPhone into a Wi-Fi access point for other Wi-Fi devices.
However, this all depends on whether your carrier supports the feature.
A maximum of three Wi-Fi devices can be connected at any one time.
iOS 4.3 And the iPad 2
The iPad 2 brings with it a new dual-core processor, meaning that everything will be faster than it was before.
And with the new iPad OS 4.3 operating system released at the same time as the iPad 2, you can be sure that, together, they will noticeably improve the performance of the device.
Kindle Wireless ebook Reader Review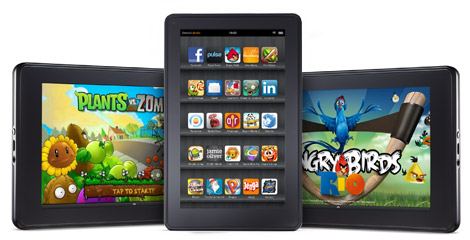 What exactly is the Kindle? It's an electronic book reader.
It can store an incredible number of books in its to trial electric ebook readerd magazines, too.
All these are delivered to your Kindle wirelessly, effortlessly and affordably.
At 10.2 ounces, you'll find that this wonderful electronic reader is slim in profile, about as thick as a magazine, and very light to hold – it fits right in your hands.
And because it's wireless, you don't need to install software or do any sort of set up – you just get it out of the box and start using it!
Control buttons are located on both sides, so that when you naturally shift hands, you can still turn pages and read comfortably.
With the Amazon Kindle Wireless reading device, you can download books in about 60 seconds via Whispernet.
You don't have to find a Wi-Fi hotspot, or use cables to download, and you have no monthly wireless bills to pay, or even a set-up fee, you just shop and make book purchases as you wish.
And if you're a traveler, no worries! The Kindle ebook reader uses wireless technology that has coverage in over 100 countries around the globe.

If you're abroad, you can download your newspaper or magazines to keep abreast of what's going on at home.
The Kindle can hold over 1,500 books.That's a lot of reading!
And any books that you purchase from the Kindle Store are automatically backed up online, so if you remove a book or two to make room for new ones, you can re-download the older books in the future if you like.
Reading is a breeze on the Kindle, because you get an electronic-ink display.
This means that pages have the same readability as a "real" book. Words are crisply displayed with no glare or backlight to cause distortion.
Adjustable text size means that you can increase or decrease the size of the text you're reading to suit your needs.
And the new, experimental Text-to-Speech feature lets your Amazon Kindle Wireless reading device read out loud to you.
Pages turn automatically with the read-to-me feature, so it's truly hands-free.
Perfect for driving, or when you're in the middle of cooking dinner.
You can even speed up or slow down the reading voice, and choose a male or female voice, too.
If you're trying to find the perfect holiday gift for the reader on your list this year, or if you're looking for a great gift to present yourself with, the Kindle ebook reader is superlative.
For anyone who loves the world of books, information, and reading entertainment, the Kindle ebook reader can't be surpassed!
If you have experiences and views on which ebook reader is best in your world, feel free to add your review article to this page.
Is The Amazon Kindle Fire Tablet Worth Upgrading To?
Finally, Amazon has released a new kindle tablet, and it makes sense that its name picks up the profile of the massively popular Kindle to just add the term Fire.
With this new gadget from Amazon, you will have immediate access to over 18 million of Movies and TV shows, popular Songs, and top of the range Magazines.

Classic books now include the Latest Books will also be able to be enjoyed by anyone deciding to upgrade and buy the new Amazon Kindle Fire Tablet.

One of the reasons its worth upgrading is Amazon's revolutionary, Cloud Accelerated web browser which allows you browse on the web in a way that had never before been done on a tablet.

If you want to be sure to upgrade in time for Christmas you had better pre-order on Amazon or you won't have a hope.

Beside its attractive design, it features some pretty amazing technology and benefits:

>> New Amazon Appstore containing Thousands of popular Application and Games
>> Ultra- fast Web Browsing with Amazon Silk
>> For all your Amazon contents - Free cloud Storage
>> Eye-popping Color Touchscreen with Extra Wide viewing angle
>> Fast, Powerful and most efficient Dual Core Processor

... and Amazon owners who are "Prime Members" can enjoy unlimited, instant Online Streaming of well over ten thousand popular movies as well as your favorite TV shows.

Lets explore the leading features that make it so unique.

>>> Stunning Touchscreen:
All your favorite Magazine, Movies, will come alive on Giant 7" Vibrant color touch-screen that incorporates 16 million color pixels in high resolution.

It allows you to share what's on your screen with others perfectly , IPS ( In- Plane Switching) Technology used in Kindle Fire, is a similar technology to that had been used on the iPad for extra wide viewing angle.

You can enjoy a view with glossy, totally full color layouts, as well as High resolution Photographs with illustrations.

>>> Fast Dual Core Processor :
Kindle Fire works with a Dual Core Processor which delivers powerful, instant performance.

So fast that you can stream your music to enjoy while you are browsing the www or downloading any app or Game or reading ebooks at the same time as you are downloading Videos.

>>> Ultra- Fast Web Browsing via Amazon Silk :
Revolutionary Amazon Silk is a Cloud Accelerated browser which uses a " Split Browser " architecture designed to leverage the Computing speed and power of the Amazon www online Service clouds.

And most amazingly for those who likes to enjoy built in website videobar including Metacafe to Youtube, it supports Adobe Flash Player.

>>> Cloud Library and Book Store - The Kindle Store :
Children's Books to bestselling Thrillers, Comic Books to Recipe books are all available in the Kindle Store, offering over 1 Mill. books, including 80,0000 popular ebook titles from around ten dollars or less.

Also, you get access to over 2 million Free ebooks, Out-of-Copyright, pre1923 ebooks are also available.

>>> Free Cloud Storage :
Worrying about Memory? Now, for all your Amazon online and Digital Content demand and delivery the Kindle Fire tablet also includes Free Storage accessing the Amazon Cloud.

All your contents will available immediately on demand to stream or to download from other gadgets at a touch for Free.

>>> Amazon Whispersync :
Kindle Fire incorporates Amazon's Whispersync technology automatically to synchronize your Library, and the last page you read along with the bookmarks placed across your device.

Start Movie streaming on Kindle Fire, then pick up the story right where you left off your last viewing session, avoiding the frustration of trying to FF to find your spot.

Summarizing the specifications of all the rapid features for those who want the tech info before they decide to upgrade, the Amazon Kindle Fire Tablet bears 8GB Internal Memory with 3.5 mm Stereo audio Jack and top mounted stereo speakers, USB 2.0 ( micro- B Connector ), 802.11b, 802.11g, 802.11n, or 802.1X standard wifi facility, along with all office Documat formats are supportable with upto 2 years of Service Warranty.

Unless and until you upgrade and are using it yourself, you won't be able to feel the Kindle Fire Tablet's difference.
You will just have to listen to all your friends raving about it while you miss out!

Click here to check out the most popular
Kindle Fire, Full Color 7" Multi-touch Display, Wi-Fi
Checkout the Latest Top Tablet Features for eBook Readers Here!
The world of computers underwent another major change in 2010 when Apple introduced the first hand-held tablet device, which they called the iPad.
Since that date the competition has become fierce as all of the other major computer manufacturers have introduced their own tablet versions.

And while there are more similarities than differences between the leading tablets – the distinctions between them offer buyers some meaningful variety.

The two big competitors are the iPad versus everything else that uses Android's new Honeycomb operating system.
Honeycomb is the first Android operating system designed specifically for tablets and mobile devices.
Several new tablets featuring the Honeycomb OS have hit the market recently.

And as is always the case, with so much competition, innovation is taking off, making each new tablet release dramatically better than earlier versions.
And when that happens, the buyer wins – regardless of which specific tablet they choose.

The latest hit in the Android world is Motorola's Xoom with its 10" screen and sleek design.
One of the major improvements that Xoom has over other Androids is that it eliminated tactile navigation buttons from the front of the tablet and replaced them with a pure touch-screen instead – which is really nice.

Another new Honeycomb based tablet is the Samsung Galaxy Tab 10.1 with its big screen (10.1"). It is also the thinest and lightest of the Android tablets.

However, while it too has the Honeycomb OS, it has about half the processing power of the Xoom, with predictable affects on performance.

Blackberry (RIM) also has its own tablet called the Playbook. While this is a tad on the small side with a 7" screen size, it features a completely new operating system build just for the Blackberry Playbook.

It is fast, fluid, and capable of handling the most demanding multi-tasks.
Additionally, the screen offers excellent resolution with front and rear facing cameras.

Tablets are always looking for ways to display themselves when not being held in your hands – and Sony's Tablet S has developed a truly unique and practical approach to this.

The Tablet S is a wedge-shaped device which, when set on a table, presents the viewer with a raised screen for easier viewing.
And with a 9.4" screen, it can easily be viewed while sitting a few feet away.

And, of course, the Apple iPad 2 continues to be a trend setter for this genre of devices.
The iPad 2 is much thinner and lighter than the original iPad, and its unibody design gives the holder a sense of firmness and substance that is quite pleasing.

The iPad 2 has front and rear facing cameras, and comes with a nifty magnetic cover that folds-up to double as a display stand.
And to top it all off, the battery lasts a full 10 hours.
That is easily the longest battery life of all the tablets on the market.

(By the way, this model has now been superseded with the issue of the newer model here: Apple iPad MC705LL/A (16GB, Wi-Fi, Black) NEWEST MODEL)

So while there are several significant differences between competing tablets, they all continue to share a lot of common ground as well.

What is certain is that tablets are here to stay, and they offer buyers a fun and practical alternative to both smart phones and laptops.

10 of the Best Kindle Features You Will Love!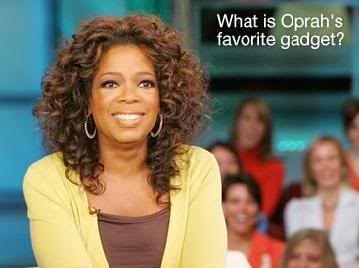 The good news in the world of Kindle is that there is a lot of variety and choice available to the reading public.

But the downside of all the rapid changes taking place in the eReader landscape is that it is easy to lose sight of some of the core advantages and features that make these products so attractive in the first place.

So in an effort to establish some fundamental benefits of this still new technology, lets stop and focus on some of the core features the Amazon family of Kindle devices make available to you.

Online Kindle Store - see the whole range HERE

1. Cloud storage.
All the digital media you purchase for your Kindle from Amazon.com is saved to the Amazon cloud.

So not only does it not use up valuable space on your device – but if you should ever lose or break your Kindle, you need only buy a new one.

Everything you purchased before will still be there for you to access. That's pretty cool.

2. Pearl e-ink.
The latest versions of all Kindles (except the Fire – which is a tablet) benefit from truly revolutionary advances in how the actual print appears to the reader.

With the new Pearl e-ink technology, Kindle readers provide you with the nearest thing to an actual printed page imaginable. It's truly remarkable.

3. Free 3G.
You can now get Kindles with 3G built right into them – just like your cell phone. But unlike your cell phone you will not have to worry about a monthly bill nor a contract. Kindle 3G is completely free.

4. Free Public Library borrowing.
That's right – with your Kindle you can now borrow books from your local public library.

And no more overdue fines to worry about. Or traffic as you drive to library for that matter.

5. Free classics.
Yep – with your Kindle you have free access to some of the greatest works of literature in print; e-print, that is. Want to read War and Peace? No problem. And its Free.

6. Adjustable font size.
Have you noticed the trend to publish books and magazines with smaller fonts these days? Well, no need to strain any longer as you can easily increase the font size of anything you read on a Kindle.

7. Text to speech.
And the next best thing to larger fonts is not having to read at all. Kindle provides you with a text to speech feature that turns material into audio-books.

8. Light weight devices.
The lightest Kindle is now under 6 ounces. That's less than the average paperback. And if you're reading for hours – that can can be very important.

9. Social networking.
Did you just read something you want all your friends to see? With Kindle you can tap the screen and send that passage to them via several social networking platforms.

10. The price.
When Kindle was first introduced it cost $399. The latest version of the basic reader – with all the advances over the original – is just $79.

Only one word for that; Sweet.

The only problem with building a list of top Kindle features is trying to keep it to just ten. This list has just scratched the surface.

But the bottom line is that Kindles are a wonderful addition to the world of reading – and we all benefit from that.

Click here to check out the most popular eBook Readers – Including the new Kindle Fire!
Below you will find more resource articles and reviews to help you decide which ebook reader device is best suited to your needs, including Apple iPad and Kindle reviews:
Important!
You can check out more of the ebook readers reviews when you click on the models featured here as each product has its own page with reviews from the people who have bought it and tried it.

More Resources

Here are some ebook readers you can buy online that I think look very useful:
Barnes & Noble Nook Simple Touch eBook Reader (Wi-Fi Only)
LIBRE eBook Reader PRO Digital Text Reader - PDF, TXT, ePub, RTF, PRC, MOB, FB2 - GIF, BMP, JPG - Format: Audio Formats - 5" Display - 100 Books AEBK01F
GreatShield Ultra Anti-Glare Screen Protector Film for Kindle, 3 Pack (Fits Kindle Paperwhite, Kindle, Kindle Touch, and Kindle Keyboard)
Kindle, 6" E Ink Display, Wi-Fi - Includes Special Offers (Black)
Kindle Paperwhite, 6" High Resolution Display with Built-in Light, Wi-Fi - Includes Special Offers
Sony PRS-600BC Touch Edition E-Book Reader
IEBR7C 7-inch TFT eBook Reader MP3 Player Photo Viewer
Amazon Kindle Lighted Leather Cover, Black (does not fit Kindle Paperwhite, Touch, or Keyboard)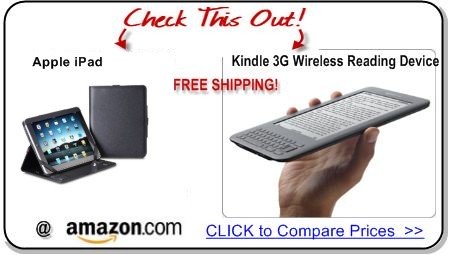 Continue to Research
Below here I'm featuring more pages with helpful ebook readers reviews. 
Feel free to submit your own story or review about it, and I will create your own page here with your contribution for the community to read.

More Tips for How To Books
Do you have a book review, writing or publishing tip you want to contribute here? Share it!
Read the latest updates & rest of the how-to tips here:
Click the Title links below to see the latest how to do it tips and contributions to this page...


"Power Tips" magazine is back!
You Get A Free Complete Self Help Report delivered to your email box every edition, plus you get a free PLR article and other great gifts!

SUBSCRIBE BELOW ...  I promise you will want to USE what you learn!
I really want to know what you think of this site, this page, and to hear your tips or suggestions about it.
So please share your story or simply add a Comment in the comment box.
If you feel that the information on this page has been useful to you please give it a Like or share it with your friends - thanks!!

"You are a life Saver!!
I recently discovered this site and I can tell you that my life has not been the same. I now come here EVERYDAY and spend at least 1 hour.
I used to spend that time browsing online fashion and beauty magazine which just means that I spend more. Now I have replaced that habit with coming here.

In future I will think about contributing articles as well. Thank you! Thank you!! Thank you!!! and God bless"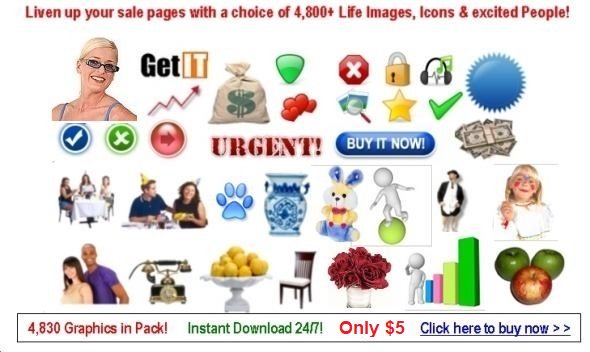 Contact Us | About Us | Terms of Use | Privacy Policy | FAQ | Testimonials

Amazon and the Amazon logo are trademarks of Amazon.com, Inc. or its affiliates. As an Amazon Associate I earn from qualifying purchases. Product prices and availability are accurate as of the date/time indicated and are subject to change. Any price and availability information displayed on [relevant Amazon Site(s), as applicable] at the time of purchase will apply to the purchase of this product.
Back to HOME PAGE of this ebook readers reviews section of the site.