Child Learning Activities | Parent How To Guide
Every parent wants to know how to help their kids with early child learning activities, hoping to accelerate their education and give them a great start to their school life.
In this guide you will get some helpful and fun tips on how to help your child learn reading and also activities you kids will love in learning simple maths skills as well.

Hands-On Writing Activities for Young Children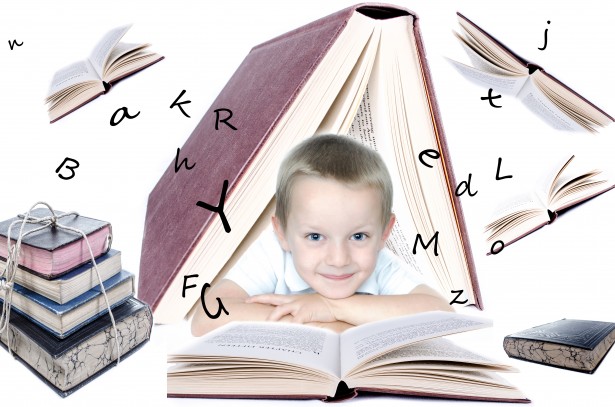 Writing is one of the many skills associated with early literacy development.
In order to develop an understanding of writing in children and in order to get them interested in the act of writing, present them with engaging activities that they will find entertaining to help foster this skill.
Keep on reading to find out some hands-on and fun early writing activities for young children.
Shaving Cream Writing:
What kid doesn't like getting his hands messy? With this activity, kids get to get their hands a little messy while learning the fundamentals of writing.
Spread some shaving cream on a table top or a cookie sheet and encourage children to practice making shapes and letters in the shaving cream.
This activity provides kids with a tactile and fun experience with writing. An added bonus; the saving cream will actually clean the surface of a table when you wipe it off.
For a tasty alternative, substitute shaving cream for pudding.
Rainbow Writing:
Have kids create a rainbow while they practice writing. On a piece of paper, write a letter or a shape. Provide kids with different colored crayons or pencils.
Instruct kids to use the crayons or pencils to trace over the letters or shapes on the paper, creating a rainbow colored letter or shape.
Not only will they create a colorful display, but the repeated practice of writing over the letter or shape will help them remember how the image is created so that they can create it on their own.
Clay Letters:
Use clay to show children how to form the letters of the alphabet.
Provide kids with different colors of clay and show them how to mold the material into different letters.
To make the task a bit easier, write letters on pieces of paper and encourage children to use their clay to form the shape of the letters over the letters written on the paper.
Sandpaper Letters:
For a real tactile experience when teaching writing, use sandpaper letters. Cut the letters of the alphabet out of sandpaper.
Lay the sandpaper letters on a flat surface and prompt kids to trace the shape of the letters with their fingers.
As they trace the letters, they will be able to feel how they are formed.
You can also lay paper over the letters and have kids rub crayons over the paper to create letter rubbings.
These hands-on activities are sure to instill an understanding of writing in young ones.
Below I've featured some child educational toys to help get them started on their path to learning:

FEITONG(TM) 26pcs Wooden Cartoon Alphabet A-Z Magnets Child Educational Toy
Educational Insights My First Microscope
Childrens Smartphone Educational Toy Learn Numbers Spelling Alphabet Math
niceeshop(TM) Children Educational Toy Colorful Wooden Brain Training Geometry Tangram Puzzle with Manual
VTech Little Apps Tablet, Black
LOZ 8box Diamond Block Pokemon Pikachu Squirtle Bulbasaur Eevee Bulbasaur Charizard Gengar Mewtwo 1180pcs Parent-child Games Building Blocks Children's Educational Toys
The Learning Journey Match It! Alphabet Memory
Educational Insights Dishes Set
Minifigures Figures Model Building Blocks Bricks Learning Educational Toys Gift for Children Kids8pcs Iron Man Gemini Mark2/33/40/42/Patriot War Machine Ultron Super Heroes Tony Stark
Big Dragonfly Children's Educational Toys a Set of 10 Fun and Colorful Stacking Cups Safe and Interesting Baby Learning Toy (Pakage in Chinese)
Ideas for Teaching The Alphabet To Young Children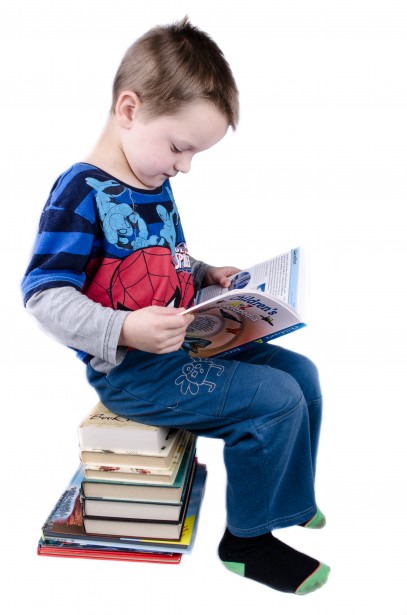 Reading and writing are essential skills that every child must learn in order to become a successful adult.
In order for children to learn how to read and write, they first need to learn the foundations of these skills and the letters of the alphabet are the basis of reading and writing.

If you are an early childhood educator, or a parent of young children who is wanting to come up with some hands on and exciting ways to teach kids the letters of the alphabet and letter-sound recognition (the sounds that letters make), read on.

Letter Scavenger Hunt:
Set up an alphabet scavenger hunt to help young ones gain an understanding of letter-sound recognition.
Select a specific letter and discuss the sound that the letter makes, then hide items that begin with the chosen letter and encourage children to find them.
For example, if you are discussing the letter "B," you may hide a ball, a picture of a bee, a baseball bat and a banana and have children find the items.
Upon finding the items, review the names of each one and the sound that each one begins with.

Letter Collages:
Encourage children to create letter collages. Draw a letter on a piece of paper and review the name of the letter and the sound that it makes with kids.
Provide children with old magazines and super market circulars and instruct them to cut out images that begin with the given letter and glue them on top of the letter written on the paper.
For instance, when reviewing the letter "C," kids may cut out images of carrots, cabbage, cows and crayons and glue them onto the letter.
Create a collage for every letter of the alphabet and hand the collages on a wall in alphabetical order to create an alphabet train.

Letter Sorts:
Reinforce the sounds that each letter makes by having children sort through a collection of different items.
Offer children a pile of items or pictures of items that begin with different letters.
Encourage children to look through the pile of items or pictures of items and sort them into separate piles based on the letters that the items or the images begin with.
For instance, apples and alligators would go in one pile, bananas and boats would go in another and cars and cats would go another pile.
After kids sort the items, review the sounds of the letters associated with each pile.
Below are some suggested child learning resources to help with learning to read:

Teach Your Child to Read in 100 Easy Lessons
Rabbit Readers - First Book - Kindy & Preschool: 5 Very Simple Learn to Read Stories for Beginning Readers
Learn to Read
The Reading Lesson: Teach Your Child to Read in 20 Easy Lessons
Learn to Read with Tug the Pup and Friends! Box Set 2: Levels Included: C-E (My Very First I Can Read!)
Learn to Read: A Companion Reader for Teach Your Child How to Read in 100 Easy Lessons (for use with lessons 1-10) (100 Easy Lessons Companion Readers)
Read And Learn Bible
Teach Your Child to Read in 100 Easy Lessons, 1986 Fireside Edition, ISBN 0671631985
60 Scholastic Little Leveled Readers Learn to Read Preschool Kindergarten First Grade Children's Book Lot (15 Books Each in Levels A, B, C, and D)
Lil' Red Waggin' Goes to Seattle: Learn-to-Read Sight Word Series (Lil' Red Waggin' Early Reader Book 1)
Early Childhood Math Activities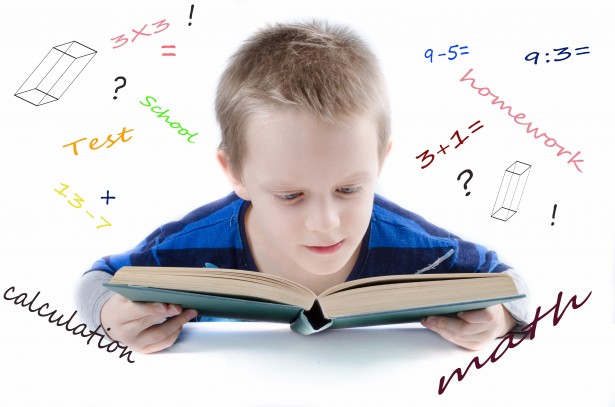 From tallying grocery bills to figuring out a sales price, math is a skill that is used in virtually every aspect of life.
That being said, the sooner children have an understanding of mathematics, the greater the likelihood that they will succeed in the subject.
Since math is so important, you may be wondering how to introduce children to the topic in an engaging and entertaining way. Keep reading to find some fun and easy math activities that young children will enjoy.
One-to-One Correspondence refers to the recognition of numbers and the amount that each number represents.
This skill is vital in every aspect of mathematical learning and there are several easy and fun ways that you can teach it to young kids.
Write out bold numbers on a sheet of paper and have kids attach an amount of stickers that corresponds to each number on top of each number; one sticker on the number one and so forth.
You can also have children match an amount of objects to an object with a specific number. For instance, you can cut out pictures of scoops of ice cream and cut out and label ice cream cones with numbers.
Kids can then match a number of scoops of ice cream to each ice cream cone; three scoops of ice cream to the cone marked with the number three.
Sorting is a pre-math skill that is used in various mathematical concepts, as well as in various areas of life.
Teach kids sorting based on specific attributes by allowing them to actually sort out different objects into different piles.
For instance, kids can sort crayons into piles of matching colors – blue with blue and red with red – or they can sort blocks into piles of matching shapes – squares with squares and triangles with triangles.
You can even have them help you sort the laundry into piles of darks, lights and whites.
Patterning is another pre-math skill that is used in several different aspects of math, such as multiplication and geometry.
In order to instill an understanding of patterns in young kids, encourage them to create patterns with different types of objects.
Write a pattern of letters on a sheet of paper – ABABAB, for instance – and have kids mimic the letter pattern by using different objects to represent the letters.
In the given example, they may select a red feather to represent the letter A and a blue feather to represent the letter B and create a pattern of red, blue, red, blue, red, blue.
Your child will find it easier and more fun to learn maths if you provide them with a selection of educational toys and tools they will enjoy learning from.  Below are a few featured resources for you to check out:

Preschool All In One Learning: Basic Skills Space Learning Adventure A to Z by Abby Monkey?
Preschool and Kindergarten Learning Games Free
Math Slicer Free
Fruit Ninja Academy: Math Master
Elmo Loves 123s
ABCmouse.com - Early Learning Academy
Brighter Child Early Learning
Barnyard Games for Kids Free
First Grade Learning Games
Preschool All-In-One Learning - Bubble School Adventure A to Z: Basic Skills Games for Kids - Learn to Read and Count with Animals (220 Interactive Flash Cards) - Educational Toy for Baby, Toddler & Kindergarten Explorers by Abby Monkey? (Lite)
The Benefits of Preschool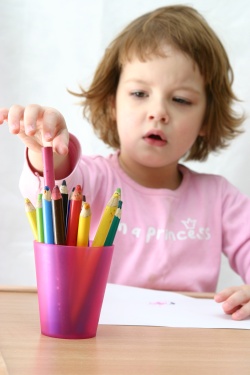 If you are a parent of a toddler, you may be thinking about sending your child to preschool in the forthcoming years.
There are some who don't believe preschool is beneficial -- that waiting until children turn five and are able to start kindergarten is just fine – however; before you make the decision to wait until kindergarten, read about the benefits of preschool to make the most informed decision.
Socialization.
First and foremost, one of the biggest benefits of preschool is socialization.
When children go to preschool, they are given the opportunity to interact with their peers.
They learn about sharing and how to play with other kids. They also get a chance to break the separation from mom and dad and get used to being in the company of other adults without their parents being around.
This is particularly important for children who do not have siblings and who stay at home with mom and dad.
School Setting.
Preschool gives young children the opportunity to get used to the school setting.
Kids will spend the majority of their young lives in the school setting, from kindergarten through 12th grades, and many will continue on into higher education.
Getting kids used to the school setting is another important component of preschool.
Kids learn that there is a time for work and a time for play and start to learn about schedules – important skills that they will take with them into the regular school setting.
Foundations of Education.
Preschool helps to lay the foundation for education. During preschool, kids are introduced to the basics of academics, including literacy development, math development and fine and gross motor development, just to name a few things.
Children will carry the skills that they learn in preschool into kindergarten and throughout their lives.
Love of Learning.
A well-rounded preschool program can help to instill a lifetime love of learning in young children.
Most preschool programs teach basic skills in a fun and hands-on way, which instills the idea that learning is fun.
When kids find that learning is fun, they are more apt to have a hunger to learn and a desire to succeed, making them more well-rounded and well, smarter.
So, now that you know some of the biggest advantages of preschool, consider registering your child in a well-rounded program with knowledgeable and certified teachers.
Start looking about 6 months before you want your child to start in a preschool program, which is typically around age 3.

Brighter Child Early Learning
LeapFrog LeapPad Ultra/Ultra XDI Kids' Learning Tablet, Green (styles may vary)
Bilingual Advanced Learning Children Laptop - Color Vary
The Learning Journey Match It! Alphabet Memory
Kindergarten Learning Games
LeapFrog LeapPad3 Kids' Learning Tablet, Green
Respect and Take Care of Things (Learning to Get Along?)
LeapFrog LeapPad2 Explorer Kids' Learning Tablet, Green
Learning Resources Big Time Student Clock (12 HR)
DSB Colorful Numbers Alphabets Wooden Fridge Magnets Kids Children Learning Teaching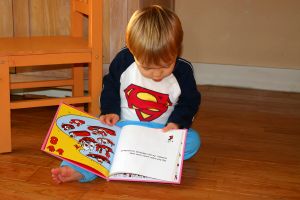 Important!
Make sure you have the tools, resources, toys and knowledge to make your child learning activities FUN as well as educational.

 There are so many tools and resources online nowadays to help parents with child learning activities that you will never run out of ideas!
Many of them are free, and many top quality child education toys and resources are available for very low cost and are a great investment in your child's future growth and development.

Continue to Research
Below here I'm featuring more pages with helpful how-to-do-it  tips on this subject. 
Feel free to submit your own story or article about it, and I will create your own page here with your contribution for the community to read.

More Tips for How To Do It Yourself: Positive Parenting
Do you have a tip you want to contribute here? Share it!
Read the latest updates & rest of the how-to tips here:
Click the Title links below to see the latest how to do it tips and contributions to this page...
More Resources

Here are some child learning activities toys and educational products you can buy online that I think look very useful:

What's Going on in There? : How the Brain and Mind Develop in the First Five Years of Life
You Are Your Child's First Teacher, Third Edition: Encouraging Your Child's Natural Development from Birth to Age Six
Early Childhood Development: A Multicultural Perspective (6th Edition)
The Early Child Development: Piaget and Vygotsky Theories Comparison
Early Childhood Development: A Multicultural Perspective (5th Edition)
Literacy Development in the Early Years: Helping Children Read and Write (7th Edition)
Developmentally Appropriate Practice in Early Childhood Programs Serving Children from Birth Through Age 8
Literacy Development in the Early Years: Helping Children Read and Write, Enhanced Pearson eText with Loose-Leaf Version -- Access Card Package (8th Edition)
Child Development: Early Stages Through Age 12
From Neurons to Neighborhoods : The Science of Early Childhood Development

"Power Tips" magazine is back!
You Get A Free Complete Self Help Report delivered to your email box every edition, plus you get a free PLR article and other great gifts!

SUBSCRIBE BELOW ...  I promise you will want to USE what you learn!
I really want to know what you think of this site, this page, and to hear your tips or suggestions about it.
So please share your story or simply add a Comment in the comment box.
If you feel that the information on this page has been useful to you please give it a Like or share it with your friends - thanks!!

"You are a life Saver!!
I recently discovered this site and I can tell you that my life has not been the same. I now come here EVERYDAY and spend at least 1 hour.
I used to spend that time browsing online fashion and beauty magazine which just means that I spend more. Now I have replaced that habit with coming here.

In future I will think about contributing articles as well. Thank you! Thank you!! Thank you!!! and God bless"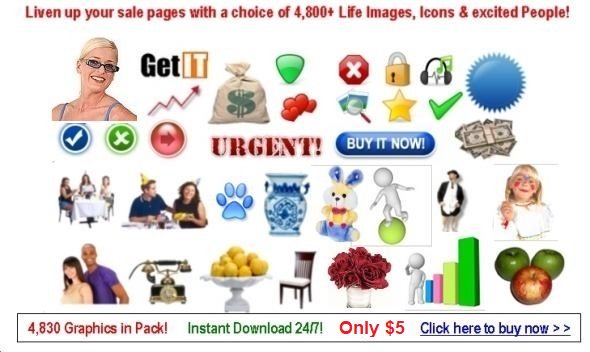 Contact Us | About Us | Terms of Use | Privacy Policy | FAQ | Testimonials

Amazon and the Amazon logo are trademarks of Amazon.com, Inc. or its affiliates. As an Amazon Associate I earn from qualifying purchases. Product prices and availability are accurate as of the date/time indicated and are subject to change. Any price and availability information displayed on [relevant Amazon Site(s), as applicable] at the time of purchase will apply to the purchase of this product.

Back to HOME PAGE of this child learning activities section of the site.