Mural for Nursery Wall Themes and DIY Ideas
This Mural for Nursery Wall Themes for DIY decorators section shares some clever and unique do it yourself baby nursery decorating ideas.
I have transferred a heap of fun nursery decorating ideas from another page I had, so it has a lot of products featured that you can buy online and get conveniently home delivered.
There are also a heap of do it yourself baby nursery decorating ideas that I had a lot of fun with that are based around creative ways to use a  tree wall mural for nursery themes including jungle and monkey themes.
The nursery tree transfers are so good for such a big variety of themes, I think that you will enjoy some of the ideas I have come up with on this page!

Cute Wall Mural for Nursery Designs and Decorating Theme Ideas
Choosing the decor for your baby's nursery can be very exciting - and very overwhelming.

With so many mural for nursery themes and designs available, it can be a difficult task to decide how you want your baby's nursery to look.

On this page I have found and featured for you some of the most adorable nursery wall murals that will brighten up your baby's room and make it special and unique!

You'll find a great assortment of designs here for adding that special touch to the nursery from animals to fairytales, and everything in-between.

Add matching colors and accessories for the perfect baby room!
Winnie the Pooh
This lovable old friend is perfect for anybody! Who doesn't like a fluffy hug? Winnie the Pooh motifs have many different styles to choose from in of itself.
There are bright colors, pastel colors, color blocks and beige designs to choose from.
Paint a huge tree on one wall and make a sign that says "100 Acre Wood" so it is just like where Pooh lives.
Murals or pictures of the rest of the cast along the walls add for more color.
You have a huge range of colors to play with if you pick a modern nursery design theme like the one shown here, the: Winnie the Pooh & Tigger - Children's Mural for Nursery Wall Stickers - then the decor and accessory ideas are unlimited!

And best of all, these mural for nursery sticker designs are easy to apply and makes decorating simple and fun!

First and foremost, you want to pick a mural for nursery décor that you are going to love.
Like this Monkey Mural for Nursery and matching accessories!
This is not only going to be the room for your baby, but it is also a place that you are going to spend a lot of time in.

While giant teddy bears and dolls may be sweet, if these things aren't going to appeal to you, then chances are they aren't a good choice for the decor of baby's nursery.

Choose something that reflects your personality, your style and your interests.

For example, if you love the beach, consider going with a soothing beach themed room or if you love music, opt for a music themed nursery.

If you adore cute animals like monkeys, then check these gorgeous mural for nursery design ideas:

Monkeys Wall Decals Sticker Nursery Decor Art MuralCHECK PRICE
SoHo Curious Monkey Baby Crib Nursery Bedding Set 13 pcsCHECK PRICE
6ft Tree with Monkeys and Flowers Wall Decal Art Sticker Kids MuralCHECK PRICE
Jungle Monkeys and Tree Giant Baby/Nursery Wall Sticker DecalsCHECK PRICE
Large Repositionable Wall DecalsCHECK PRICE
Huge Set 82 Monkey Business Wall Decals Palm Trees Jungle ThemeCHECK PRICE
In a Jungle!
This is a theme you can go wild with! Use an artificial or painted tree in the corner of the room.
Paint or hang jungle stuffed animals in the tree and surrounding area to make a vivid picture.
Little feather butterflies from the craft store can be nailed to the ceiling and walls.
Other bugs and jungle references can be painted around the room or hung up on posters
Or What about Timeless Designs Like Castle Wall Murals?
Most little girls dream of being a princess at one point in their lives.
Mothers like to carry this on for their daughters and make a castle out of the nursery.
The theme can carry over to bedding and wallpaper or just with a few simple pictures hung on the wall.
Paint a castle tower on one wall or a scene from inside the castle.
Find a tiara and use it in a shadow box or on a shelf as a knick-knack. Who knows, it may be used in future costumes or during beauty pageant
RoomMates RMK1546GM Disney Princess Glitter Castle Peel & Stick Giant Wall Decal

For your baby nursery decor idea, pick something that it timeless; in other words, something that can grow with your baby.

Instead of painting the entire room from ceiling to floor in pink, paint the walls a neutral color and add pink accents.

The accents can be easily changed, whereas painting the entire space can be timely and expensive.

Be Subtle and Sophisticated with this White Tree Mural for Nursery
It is a huge but delicate design of a 6ft Tree Wall Decal Deco Art Sticker Mural in White
The image comes in 4 parts, very easy to align and apply!

Large 6ft Tree Wall Decal Deco Art Sticker Mural - White

Let your imagination run wild. This space is supposed to be lighthearted and whimsical.

Have fun with the decorating. Make it look like a fairy garden or a pirate ship.

Not only will such whimsy be stimulating for baby, but it will be lots of fun for toddler.
Instant Murals can be created by using smaller Dragonfly Wall Transfer Stickers!
Be loose and free flowing when you create this magical wall decor design!
Instant Murals 19 Dragonfly Wall Transfer Stickers - Pastel Watercolor
I love this naive or peasant design - a classic Scroll Tree Peel & Stick Wall Decal
Even the least artistic and creative of parents can make a nursery wall POP with this design!
RoomMates RMK1439SLM Scroll Tree Peel & Stick Wall Decal MegaPack
Is there anyone more fun for a boys nursery wall mural than Curious George?
RoomMates RMK1082GM Curious George Peel & Stick Giant Wall Decal
Here are some great nursery wall mural ideas to consider:
Choosing the nursery design theme can be the trickiest part for new parents.

If you simply can't think where to begin, here are some classic and fun ideas to get your creating juices flowing:

Rock and Roll Theme:

Hang vinyl records and framed vintage images of your favorite rock and roll bands on the walls.

Throw a shag area rug on the floor and create a mobile from small plastic instruments.

Beach Inspired Theme:

Paint the walls in calming beach inspired hues, such as pale blue or sage green, cover the floor with a sand colored area rug and display pictures of the ocean on the walls.

Moon and Stars:


Many nursery rhymes involve the stars and the moon. And since the stars and moon represent bedtime, there isn't a better place to use this theme.
Little glow in the dark stars can be placed on the ceiling and around the room with sticky stuff.
Make sure when placing the stars that they are not where they can fall into the bed or be pulled off and put into the mouth.
If you don't want sticky residue, paint stars on the ceiling. Be serious and follow the patterns of the constellations.
Be creative, add the planets, and give them all a happy face
A moon and stars themed nursery is out of this world for baby. Paint the walls a pale shade of blue.

Hang pictures of the cosmos on the walls and use a projector that casts stars up onto the ceiling as baby's night light.

Modern:

Paint an accent wall a bold color and display geometric prints on the walls to create a posh modern space.

I'm sure you can add more Mural for Nursery Wall Themes ideas to this...

This Rainbow and Clouds theme is the simplest unisex theme you can get!
Mix these clouds, hovering around a bright rainbow with a few other wall sticker designs and you can modify it for later on when you know if the nursery is for a boy or a girl... with this design of Over the Rainbow + 22 Fluffy White Clouds, it also means that you can simply keep adding on to this base design as your child grows up.
If you have a girl, you can simply add some birds and reusable colorful Butterflies or fairy and princess stickers for walls like these Happi Cupcake Land Peel and Stick Wall Decals

If you have a boy, it is a snap to add animal themes, or create a jungle, or very boy themed truck and train wall stickers even!

How about filling the sky on the wall with Boys own Adventure Vintage Air Planes?

Or how about sticking a colorful Jungle Monkey Peel & Stick Giant Wall Decal like this Curious George to create a bright and fun addition to the room?

You can keep the theme universal, so that it is guaranteed to suit your next baby - by including some Winnie the Pooh or similar Storybook or Fairytale characters that suit both boys and girls interests.
Over the Rainbow Mega Pack Peel and Stick Nursery Wall Decal Set - 42" x 22" Rainbow and 22 Fluffy White Clouds
Each birthday you can make a point of adding a new feature to one of the walls, or the furniture, to accessorise what was at first a simple Rainbow and Clouds theme!!!
Cherry Blossom & Birds is a sweet theme for a baby girl's nursery wall.
As your little girl grows up you can keep adding stickers in this nursery decorating theme, with more flowers, butterflies, adding more cherry trees like this one: Blossoming Flower Tree Wall, or going all pink with extra cupcake and princess theme wall decals and stickers that are available in various shades of pink.

Even a teenage girl will love an oriental theme like this, plus a few dazzling pink Butterfly & Flowers... even her phone case will be pink after all, so this design will never go out of style.
This is also a great 'base design' to add more mural stickers to over the years...

And if you select re-usable stickers in your accessorizing, it's simple to remove and update the extra nursery wall mural accessories as the years go by.
CherryCreek Decals Cherry Blossom & Birds Decorative Nursery/Room Wall Sticker DecalsCHECK PRICE
ROOMMATES RMK1555GM Spring Blossom Peel & Stick Giant Wall DecalCHECK PRICE
Peel and Stick Wall Borders
Peel and Stick Wall Borders are also a great way to brighten a room wall without committing the whole nursery!
And this cute one suits both boy and girl babies! For instance, a wall border can look like this one, which gives the look of a shelf of adorable stuffed toys just waiting to be played with!

If you like the idea of a Cuddle Buddies Peel and Stick Wall Border you should check out the full range.

There is also a beautiful blue underwater themed one that would suit a nautical themed nursery, for instance.

But this theme can also be accessorized by matching this cute wall border with it's very own matching Stuffed Animals - Large Stick-up Growth Chart that you can just stick to the wall or door, and measure your tot as they grow taller inch by inch over the years!

This design is such a cute way to start filling the wall with make-believe shelves of stuffed toys, and of course, it is suited to both boys and girls nursery themes - so if you don't know which way to go yet, you can be safe with this design themed mural for nursery!
RoomMates RMK1022BCS Cuddle Buddies Peel and Stick Wall Border
A very popular trend in wall murals is to use clever nursery wall sayings to stick on the wall!
Posters can bring art into a room, nature or even sports figures. It is also a relatively inexpensive way to bring color or design into a room.
Not to mention the easy way out if you have no artistic talent and can't paint or stencil.
Posters are also good in the way that when you want to change a theme, all you have to do is pull them down.
They are easier to remove than wallpaper and take a lot less time than repainting        
Wall saying like this one " All because two people fell in love ... " are a brilliant way to add a bit of personality and style to an already beautifully decorated nursery wall.

And if you select the perfect nursery wall saying, it will be suitable for many years to come!

Here are some of the most popular nursery wall sayings that people are buying online and using on their nursery walls to inspire both the parents and the child!

There are many sweet saying you can put on the nursery wall, and here are a small sample of some, so just click on the link and you will see the illustrated text, as the writing styles of the letter transfers are what make them so unique and interesting to use on your nursery wall decor:
Sweet Dreams sleep tight We Love You good night
With a butterfly kiss, and a ladybug hug, sleep tight little one, like a bug in a rug!
I love you to the moon and back again!
Precious one, so small, so sweet Dancing in on Angel's feet, Straight from heaven's brightest star, What a miracle you truly are
Ten little finger, ten perfect toes, fill our hearts with love that overflows
My favorite one is this one:
First We Had Each Other ...
see it below:
More Tips for How to Decorate the Nursery
For every new parent, they have a vision of what the perfect nursery should look like. 
But really, is there any need for you to spend $2,000 in order to decorate and furnish a space that, in a couple years, they will have outgrown? 
In fact, you do not need to spend a fortune on decorating a nursery for that new arrival. 
Here we will look at several different ways in which a nursery can be decorated no matter how small your budget is.
1.  Instead of using wallpaper, paint the nursery instead. 
Why not choose colors which will co-ordinate with the baby's toys, rather than going for the traditional colors?  Also, why not invite friends and family round and get them to dip their hands into a pot of paint and place their handprints on the wall? 
They could even sign their names underneath if they want.  Doing it this way, your baby will get to enjoy a brightly colored room full of contrasting patterns.  This is of especial appeal to young infants. 
Also, it is an interesting way of introducing them to those people who will be important in their life as they grow up.
2.  You do not have to be artistically inclined, but if you want, why not add some stencil designs to the walls? 
This is inexpensive, as well as an easy way of adding different elements and features to a baby's room. 
However, it is best to choose stencils which will match the theme of the room.
3.  Where the floor is concerned, make sure that you have a stain resistant carpet, or just have hardwood floors with some scatter rugs on it. 
But if you already have carpet lay and you are worried that it may not stand up well, then why not get an area rug which will cover and protect it?
4.  When you are decorating a nursery, why not consider buying some pieces secondhand or used instead? 
The advantage to this is that you may find items that are of a higher quality than you would normally purchase. 
Or it may be you find a vintage piece of furniture, which you can then refinish to match the décor of the nursery.
5.  Why not get an old, beat up chest of drawers, and then paint with a high gloss paint, and then replace the handles on it?
6.  Also, consider buying a piece of furniture that can be used for many different things. 
Do not spend money on buying a changing table, rather, buy yourself a dresser that is about waist high, and sit a changing mat on top. 
Then fill the drawers with all your nappy needs. In order to stop the pad from slipping, place a small bath mat with rubber backing face down underneath it. 
Then, once the child is older, the chest of drawers can be used as it was intended.
7.  Instead of spending large amounts of money on buying storage boxes for your nursery, why not use baskets and shelves instead to store toys and other infant essentials?
There are many decorating ideas around for nursery and which will save you money. 
Hopefully, the ideas above will help you when making decisions on how to decorate a nursery on a small budget.
Remember to Include a Wall Growth Chart!

Your baby will grow up amazingly fast. One day they can be held in the palm of your hand and the next, they are towering over you. Buy a paper growth chart and hang in the nursery.
Many growth charts are made to match a specific room theme, so you can even coordinate this into the décor of the room.
Mark growth regularly so you can see how fast it really does happen!
Growth charts can also be done right on the edge of the doorway, on the wall or closet. Label the child's name – you might have more than one someday – and the date
Hunnt? 43.3"x19.6" Funny Monkey Forest Tree Growth Chart Height Chart Wall Vinly Decal Decor Sticker Removable Wall Decal For Nursery Children's Bedroom$0.01
Roommates Rmk1501Gc Pooh And Friends Peel & Stick Growth Chart$14.50
Domire Car Racing Growth Chart Height Chart Wall Decal Decor Sticker Removable Wall Decal For Baby Boys and Girls Nursery Children's Bedroom Kids Room Stickers Home Decor$7.48
Wall Decor Removable Sticker -Animal Friends Height Measure Growth Chart$9.95
Toprate (TM) 23.6"x17.7" Growth Chart Giraffe Monkey Height Chart Wall Vinly Decal Decor Sticker Removable,Super for Nursery Playroom Girls and Boys Children's Bedroom$0.16
BUYINHOUSE Large Tree Height Measurement Growth Chart with Quote Wall Sticker Decal for Kids Room Measures 150cm or 5 Feet$4.99
Cute Cartoon Cat With Balloons & Growth Chart Children's Baby Nursery Kids Bedroom Plane Wall Decal Stickers$54.38
Large Tree Height Measurement Growth Chart with Quote Wall Sticker Decal for Kids Room Measures$11.76
ANBANA ? Growth Chart Giraffe Monkey Height Chart Vinly Wall Art Decal Stickers for Nursery Room Girls and Boys Children's Bedroom(Giraffe & Monkey)$11.99
Important!
Remember that for the first couple of years YOU are the one to spend time in the nursery with baby, so YOU need to be the one who totally loves the decor, not baby or the relatives!

More Resources

I will be adding more useful mural for nursery wall themes and ideas for you over time, including more pages of nursery decorating tips and products you will see the links to below.
If you have some ideas or suggestions for decorating ideas that you know have worked well for you, please do share them with us here - and I'll create your very own page on the site!
Just send me your tips or article in the box below:

Latest Tips for How To Do It Yourself: Home & DIY
Do you have a great story about this? Share it!
Read the latest updates & how-to tips here:
Click below to see the latest how to do it tips and contributions to this page...

Below here I'm featuring more pages with helpful how-to-do-it  tips on this subject. 
Feel free to submit your own story or article about it, and I will create your own page here with your contribution for the community to read.


"Power Tips" magazine is back!
You Get A Free Complete Self Help Report delivered to your email box every edition, plus you get a free PLR article and other great gifts!

SUBSCRIBE BELOW ...  I promise you will want to USE what you learn!
I really want to know what you think of this site, this page, and to hear your tips or suggestions about it.
So please share your story or simply add a Comment in the comment box.
If you feel that the information on this page has been useful to you please give it a Like or share it with your friends - thanks!!

"You are a life Saver!!
I recently discovered this site and I can tell you that my life has not been the same. I now come here EVERYDAY and spend at least 1 hour.
I used to spend that time browsing online fashion and beauty magazine which just means that I spend more. Now I have replaced that habit with coming here.

In future I will think about contributing articles as well. Thank you! Thank you!! Thank you!!! and God bless"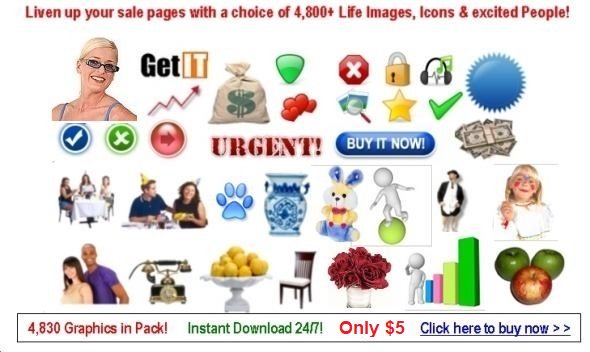 Contact Us | About Us | Terms of Use | Privacy Policy | FAQ | Testimonials

Amazon and the Amazon logo are trademarks of Amazon.com, Inc. or its affiliates. As an Amazon Associate I earn from qualifying purchases. Product prices and availability are accurate as of the date/time indicated and are subject to change. Any price and availability information displayed on [relevant Amazon Site(s), as applicable] at the time of purchase will apply to the purchase of this product.
Back to HOME PAGE of this mural for nursery wall themes section of the site.