How to Build a List for Internet Marketing
Here you get to learn how to build a list for internet marketing.
As many Gurus of making money online will tell you "It's The Entire Point of Internet Marketing!"
Building a list of past and present customers who know you, trust you, and are willing to buy your product is the single most valuable asset any online business has.
In fact, building a list could be thought of as the entire point of internet marketing as a long term business.
And if you're in business, your goal should be to make money long term.
Remember that the internet is a very big place, and no matter what your product is, you'll be constantly introducing yourself to people who've near heard of you, building your credibility, and closing the sale.
That's why having a list of subscribers who know you and trust you is so important.
Most of the hard work of making a sale is already done – all you have to do is deliver value to them and remind them why they trust you so much… and put fresh offers under their noses.
It's an amazing system, and today we're going to teach you how to get a mailing list of your own, in a niche of your choice, quickly research and develop content, and build an effective opt-in autoresponder.
Chances are you know what an autoresponder is and how to use it – if you've ever signed up for a free download or signed on to a weekly mailing, chances are an autoresponder had a role.
Autoresponder software is to building your list what web hosting is to running a website.
These programs send preset messages at an interval of your choosing.
That means you can automate and queue up tasks in advance – a critical component of passive income.
What does this mean for you?
Automated, instant messages sent to your future subscribers.
It's really simple, plug and play.
Crafting Your Incentive
What's the point of your list? What are you going to sell?
Usually you're going to sell information products – books, CDs, DVDs that help your audience with… something.
When selecting a niche, you want to pick a subject that people will have a continuing, lifelong interest in reading about and working on.
Before you start, you want something you've got an interest in, or could imagine yourself getting an interest in.
It really lowers the learning curve if you can channel enthusiasm and speak authoritatively on a subject.
Don't worry – if you spend a little time reading and writing articles, you'll be knowledgeable enough to give advice to others.
Spend some time looking for other writing on the subject – chances are if someone else has thought about the subject enough to write articles and ebooks on the subject, it's a safe niche to start with.
Spend some time putting your ideas into article directories and looking for products on sites like Clickbank and JVZoo.
Topics like making money, saving money, getting in shape, getting sex, and finding a better job are pretty broad, but they work!
They're central passions that have a constant impact on our quality of life – people are always thinking about them.
Now, maybe back in the 90's, the prospect of getting an email was exciting. Not anymore.
Chances are that now you've got gigabytes of online real estate dedicated to sorting out email from friends, family, business partners, and every pesky website that you've ever bought anything from ever.
Most people are really careful with who they give their email address to.
That's why it's really important that we have a compelling introductory offer for people interested in joining our list.
That's called an incentive, and they come in many forms.
The form that your incentive takes has a high impact on whether people grab it and join your mailing list.
eBooks
Videos
Audio books, interviews, and seminars
Webinars
Memberships
Software
Now, all of these forms of incentive have a different "perceived value".
People might be a little bored by the idea of an eBook, a little more excited about the idea of watching a video, and thrilled with the idea of an exclusive membership to something.
It's also important to think about volume.
Maybe one single eBook doesn't have a lot of "wow" factor, but if you can package two together, you'll have a little more exciting offer.
It's also important that you don't throw too much to a potential subscriber at once, otherwise it looks like you're offering something cheap.
How do we make something compelling, small enough to produce in a timely manner, and still leave people wanting more?
The smartest thing you can do to offer a high perceived value is to offer customers something they really want.
A little research of sales and squeeze pages will help you determine that.
Elements of the Squeeze Page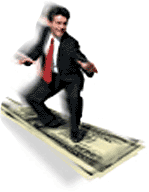 Hop over to JVZoo or Clickbank and take a look at some sales letters for products in your niche.
Make a little text file with phrases that you think would have an impact on someone in your niche.
Pay special attention to headlines, subheadlines, and bullet lists – things that have a direct statement of benefits and what you'll get inside the package.
You should also take to Google and get a look at other squeeze pages that are inside your niche. Use phrases like:
[your keyword] "special report"
[your keyword] "inside * you'll discover"
[your keyword] "subscribe now"
What special sections of these squeeze pages should you pay attention to when writing your own squeeze page?
Preheadline and Headline
Start by asking yourself who you're trying to reach with your product – get their attention and then draw their curiosity.
The preheadline is the place where you can narrow down your target audience, point to them and say "you, yes YOU".
You want to be as specific as reasonably possible.
People aren't that interested in a "comprehensive guide for everyone" sort of report – it seems counterintuitive to many new marketers but the more specific you get, the better you do.
Once you've used your preheadline to target your customer, you'll need to use the headline to lock their attention in.
Tell them what they're going to get: if your program can help them lose a certain number of pounds or get a certain number of leads, or deliver results in a certain amount of time, say so!
Check out the headlines in your swipe file and really ask yourself what they're really promising and why someone might react to them.
Problem and Solution
You have the space of a couple of sentences to show people that you know what kind of problems they're dealing with, and that your product will help them out with it.
Be detailed and evocative and talk about how it feels to have the problem.
Then tell them there's a better way, a way that can deliver the results they need.
If there's something impressive about the volume of your offer, here's a good place to lay that out.
Benefit Bullets
Now tell people what they're going to get when they sign on to download your product in a clear and exciting way. 
During this section, you want to talk benefits.
Talk about how they'll learn to do something in an unexpected way, without using some "clichéd" resource they've heard about before.
You want it to sound like you're offering information that's a little new and off the beaten path.
Use words that convince visitors that the things they're going to learn in your offer are newer, simpler, easier, and less well known than what they'll find most places online.
Call to Action
You want to end your squeeze page with an explicit message telling them to sign on with their name and email address.
Studies show that pages that just ask for an email address get more conversions, but I think it's a good idea to hold out for the first name because people are more likely to actually open emails that use their name.
Graphical Elements
You want to make sure that you're drawing attention to the most important elements on the page – for example, you can draw attention to your headline by using a strong font face, highlighting, italics, or an underline.
And because your call to action is so important, you want to draw attention to that as well – usually a red arrow pointing to your sign-up form will do the trick.
This might seem a bit silly and redundant, but remember that the average person sees quite a few web pages during their day, and it's easy for "internet hypnosis" to set in, especially on a squeeze page.
You don't need to be an HTML expert to create an effective squeeze page, either.
You can find free squeeze pages in the search engines, but if you just type in "free squeeze page", you'll get a lot of pages that are trying to suck you into a sales system.
Be more specific and use terms like "graphical", "design elements", "commercial use", "CSS", and the name of your niche.
This really increases the chances that you'll drill down into something that's high quality and useful for you.
Now, you've got a squeeze page, you've uploaded it to your website, and it looks really convincing.
But how are you going to actually deliver the value you're promising?
Creating Giveaway Content
Don't just rebrand an existing report – making your own report gives you a chance to use your own personality and build a bond with readers using your own experiences and opinions.
There's a bit of a time investment, but it's a smart move in the long run.
Chances are that there's plenty of free information out there on whatever topic your report is built around.
The trick is compiling it into an attractive, useful package that sells your knowhow and authority on the subject.
You can obviously start your research on sites like ezinearticles, eHow, and GoArticles – there are plenty of free articles written by knowledgeable people.
If you search for how-tos that address the "benefit bullets" on your squeeze page, you can probably find useful answers.
But that shouldn't be your primary source, because those free articles are short, partial resources.
You can easily spend an entire day combing through fluff to get useful information.
Why not spend your time looking at competing reports instead? Spend some time finding other squeeze pages in your niche and sign up for them.
You don't have to buy anything, but you should get a taste of what the similar offers are.
It'll also keep you from getting intimidated and feeling as if you have to deliver the world with your reports. It's also a valuable, time efficient resource for researching.
What about the library? It seems counter-intuitive to go to the library for research when the volume of the internet is right in front of you, but there's a lot of benefits to doing research in the "real world", like professional fact-checking and editing.
There's also a depth of information you probably won't get online, even with a paid product.
Finally, don't be afraid to reach out to real word authorities in your niche.
You'll have plenty of luck if you just keep aiming high – while every "niche expert" wants to project an image that they're busy and high profile, few of them are too busy to do a little self promotion.
Even a short audio or text interview is a great, low effort way to attach your name to someone's authority status.
Look for other blogs and websites in your niche that have snagged interviews. Who are they talking to, and can you get a hold of them?
The "Voice" of Your Report
The tone of your report is just as important as the contents. People want content that feels like it's out of the ordinary.
That's why it's so important for you to look for ways that your content stands out from "conventional wisdom" on a subject.
Emphasize that your advice is different and better, and explain why.
If other people in your niche have an incentive to spread the wrong information, spend a little time talking about that as well.
You don't want to neglect the ideas of good copywriting like suspense, attention, an interesting style, and a focus on benefits – just because you're giving the information.
Be vibrant, interesting, and memorable because you're silently selling the idea of yourself and your own value even as you give this information out!
Promoting Your Squeeze Page
Making a squeeze page and a special offer is only half the battle.
You're about to discover some of the strongest and most effective ways to draw traffic to your squeeze page and get it in front of hungry buyers in your niche.
Some of them cost a little time, and some cost a little energy. But they all work – if you know what you're doing.
Follow along and think about how you can integrate these ideas into your business.
Solo Advertisements
What's the easiest way to get targeted, responsive traffic?
Paying for it!
There's a reason why so many online millionaires spend thousands of dollars on traffic – it's one of the most efficient investments you can make.
Start at a site like safe-swaps.com and start pushing very slowly, buying clicks at $20-$30 a blast.
Every time you run a blast, check on your results – this is a really fast way to tweak your squeeze page and make sure it really connects with your target audience.  
Article Marketing
These articles don't have to be amazing quality or anything – they just need to be "good enough" to grab an average person's interest, deliver some value, and then shuttle them along to your squeeze page.
Target ten to fifteen long tail keywords in your niche using Market Samurai or Wordtracker, then write an article.
The basics of writing a quality article aren't complicated as long as you remember to be interesting and entertaining as you deliver your information.
Remember that your byline shouldn't be wasted on personal details, either: tell them the benefits they just got, and tease them with the other benefits they'll get if they sign up on your website.
If you've already got some articles on your site, it's a great chance to repurpose them.
If you don't have a website and you're just using the squeeze page, this is a great chance to create some content and promote yourself at the same time!
Just remember to publish the article on your own site first before posting them up on article directories.
Forum Marketing
This is a bit more of a long term strategy, but wherever there's a community in your niche, chances are that there's a way to get people on your mailing list.
One of the important tricks of form marketing is that you have to post quality content on a consistent basis if you want "quick authority" status.
Your post has to be so good that people stop and say "wow, that was an amazing post, who wrote that" – over and over again until it sinks in that you're somebody worth following.
This prospect doesn't have to intimidate you – but there are a few things you need to do to stand out from the crowd.
First of all, most message boards have extensive options for formatting posts that most users completely ignore.
You don't want to go overboard, but don't be afraid to color certain words (or even all of your posts), put certain important points in bold, or use italics to stand out some.
Remember to use the same research tools that you've been using before to show off helpful tidbits that apply to whatever the poster is asking about.
One handy tool that most people ignore is the search button inside the forum.
Has this question been asked before? If so, you might want to run a search and look for other insightful ideas and answers.
Finally, be diligent about forum marketing.
Try to post a few times every day so that you get a little saturation – and don't hesitate to send personal messages to members of the forum.
Your goal shouldn't be to advertise, but to genuinely help.
The more people think you're "an important guy" on the forums, the better.
The "Opening Sequence"
Once you've got people signed on to your list, you want to deliver plenty of value and expand on what they've learned in the special report – but you also want to give them a chance to buy.
What pushes people to buy products? Repeat exposure!
So, make a strong push to filter out the buyers from the freebie-seekers with a strong introductory sequence.
You can cannibalize your articles if you have to, but you want a sequence of 5-7 emails where you give some content, and promote a related product.
Space these out every couple of days – the idea is to stay fairly fresh in your customer's mind while you dole out information about this topic.
It's not a smart idea to specifically say it's an "eCourse" – people are savvy about the way email works, and since it's always on tap, the notion of an eCourse reduces the urgency to open.
So, what goes inside your message?
There aren't any hard and fast rules, but some the basic elements are as follows:
The Headline – if your headline and the first sentence of our email aren't dynamite, it's not going to get opened.
You want to focus on curiosity and value – is there something interesting that they're going to get inside?
Something shocking they're going to learn? Something useful?
Opening Sentence – Some email readers give you a bit of your opening sentence, so make sure it's compelling.
Stay away from hyperbolic statements about FREE stuff, or anything that sounds like a spam filter would pick it up.
The Format – Really, you're writing the same as an article – but you want to keep it really short and really snappy.
Remember that people might have multiple emails to deal with.
If it isn't the first message in the sequence, remind people of what you did for them last time.
That way, if they haven't already read it, they'll have a little incentive to track it down and check it out.
The Pitch – It's just like an article.
Tell them what they learned, what they'll get if they order the premium product you're selling, and to take action.
Your action doesn't always have to be to ask for a sale.
Down the line you can ask them to forward a special offer to a friend who might like it… or to send you a personal email.
The Preview – Let people know what they're going to get next. Ask a question that sets off their curiosity and promise to answer their questions next time.
Tell them when they'll get it, and tell them not to miss it!
Postscript – The P.S. line is going to be one of the most scoured lines of the email.
People who are busy (or are a little bored with your letter) might skim, but they won't miss this!
Give yourself one last chance to pitch what a great deal your affiliate product is or give the most important detail of your message.
As you write content for our autoresponder series, remember that you CAN include affiliate links if you want – for recommended products and tools that don't really need a hard pitch.
This might be a physical product they can get on Amazon or a web service like hosting. Just remember that abundance attracts abundance – too much pitching is going to look desperate and tank your conversions.
You should also make sure your content is evergreen – that is, it should feel as fresh today as it will two years from now.
That way you don't have to go in and make a bunch of changes.
Really, you have a lot of room to inject your personal style.
If you're nervous about coming off as too salesy, then put personal details in the opening of your message so you come off as more of a real person.
If you'd rather be more straight up and promotional, just do that.
One of the main mistakes people make when building their list – ad when marketing in general – is trying to be bland as possible to connect to everyone and cast a wide net.
But people don't reach into their wallet for blandness – they want to connect with what they read.
Once you get a few subscribers on your list, you're self-selecting to people that are going to connect with your personal style.
You can expand those potential leads with a quality list, but ultimately it's about making sure that people connect to you.
What's Next? Just ASK.
Plenty of new marketers rack their brains trying to figure out what they should give to their list to keep them interested and responsive.
You don't need to – people like talking about themselves, and they LOVE knowing you care about them.
Once you have a few people on your list, send out a survey using a site like Survey Console or SurveyShare and track the answers.
Keep it short – learn their age and gender, what kind of problems they're having, and what kind of media they're interested in using (video, interviews, ebooks, etc).
There's also nothing wrong with asking how often they purchase products related to your niche.
Obviously, it doesn't hurt to spend plenty of time looking at products for sale in your niche – chances are the creator did plenty of due diligence, especially if it's a high end product.
You can also browse sites like Yahoo Answers and forums to see what's being discussed.
Finally, you shouldn't hesitate to sign up to other mailing lists in your niche.
Get a sense of their style, their techniques, and what they're doing to keep subscribers loyal and interested in what they have to say next.
Important!
Remember – building a list takes time.
But it's a job that gives you plenty of time in return – direct attention from people who are interested in you, your product, and your knowledge.
These kinds of connections are priceless – so make the smart move and get started building your squeeze page today!
Continue to Research
A lot of times, failure in building your list for internet marketing is the result of a lack of knowledge or understanding.
If this is the case, then you should take the time to begin researching the subject it is that you don't know much about.
There is a lot of power and relief that comes from learning about various topics. You'll be surprised about how much a little research can help you with how to build a list.
More Resources

You can grab my free IM booklet download here, and you can also get your hands on a superbly comprehensive book about how to finally make money with affiliate marketing in a simple plan that actually works.

One of the products that I have available for my readers here is a video training pack that covers most of the internet marketing and social networking platforms and gives a step by step guide for how to set up your accounts and how to get content loaded to them. Here are some products you can buy online that I think look very useful:
Learn more here about how to succeed as an Internet Marketer, by using the tutorials in the
Internet Marketing Video Vault Training Course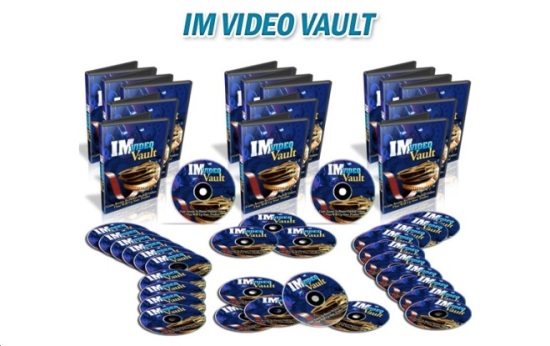 Get the "Affiliate Marketing - Simple System" Guide Book - on sale!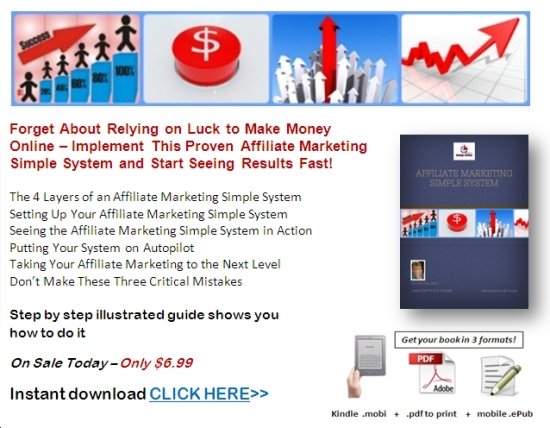 Below here I'm featuring more pages with helpful how-to-do-it  tips on how to build a list for internet marketing. 
Feel free to submit your own story or article about it, and I will create your own page here with your contribution for the community to read.

More Tips for How To Do It Yourself: Internet & IM
Do you have a tip you want to contribute here? Share it!
Read the latest updates & rest of the how-to tips here:
Click the Title links below to see the latest how to do it tips and contributions to this page...


"Power Tips" magazine is back!
You Get A Free Complete Self Help Report delivered to your email box every edition, plus you get a free PLR article and other great gifts!

SUBSCRIBE BELOW ...  I promise you will want to USE what you learn!
I really want to know what you think of this site, this page, and to hear your tips or suggestions about it.
So please share your story or simply add a Comment in the comment box.
If you feel that the information on this page has been useful to you please give it a Like or share it with your friends - thanks!!

"You are a life Saver!!
I recently discovered this site and I can tell you that my life has not been the same. I now come here EVERYDAY and spend at least 1 hour.
I used to spend that time browsing online fashion and beauty magazine which just means that I spend more. Now I have replaced that habit with coming here.

In future I will think about contributing articles as well. Thank you! Thank you!! Thank you!!! and God bless"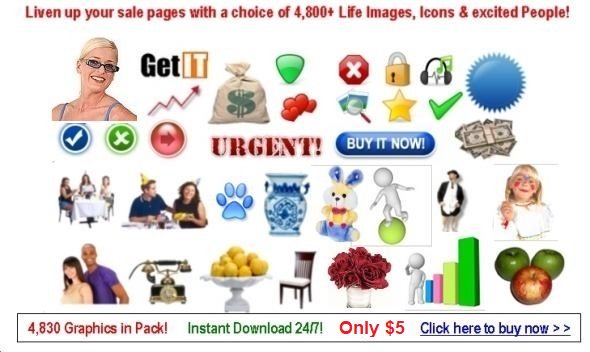 Contact Us | About Us | Terms of Use | Privacy Policy | FAQ | Testimonials

Amazon and the Amazon logo are trademarks of Amazon.com, Inc. or its affiliates. As an Amazon Associate I earn from qualifying purchases. Product prices and availability are accurate as of the date/time indicated and are subject to change. Any price and availability information displayed on [relevant Amazon Site(s), as applicable] at the time of purchase will apply to the purchase of this product.
Back to HOME PAGE of this how to build a list for internet marketing section of the site.