How to Make Money Online
Do you wonder why is there so much interest in how to make money online?
Well, the job market, high cost of living and moms wanting to stay home with their children are some of the top reasons why people want to learn how to make money online.
Unless you know what you're doing, you can waste time searching for that one method that's going to give you the freedom – and the income – you need.
There are many scams out there that you have to be careful about, but there are also people who sincerely want to help you do what they've done – earn a lucrative living online while pursuing their dreams.
Here are some various ways to make money online that you may want to learn more about:
Internet Marketing:

This is a broad term that's sometimes used to cover everything from selling items on eBay to setting up your own product(s) and web sites.

Internet marketing newbies can learn from those who have achieved success, but be sure that you choose to emulate honest marketers and not those just trying to take your money and run.

 
Become an Affiliate Marketer
Did you know that there are millions of affiliate marketers out there, making commissions by sending people to buy items through their referral links?
Pretty much any big store you can think of – Amazon, Wal-Mart, Toys R Us etc. – has an affiliate program.
So, if you have an interest in a particular niche like gardening or knitting, why not start a blog about your hobby?
People will love the free information, and you can make money from the website by referring your favorite products.
This is not a super quick way to make money, but it can be well worth it over the long term.
There is more specific information here about how to do Affiliate Marketing, including how to write affiliate product reviews that convert readers into buyers.
Self-Publishing Books:

Forget about going through brick & mortar publishing houses to publish a book.

Now that Kindle and Nook have entered the world of publishing, you can write a book (or short stories) and become a published author.

Not only that, you can reap monetary rewards from it.

Everyone has heard of Fifty Shades of Grey – the self published book series that's gone on to be made into a movie!

Those short eBooks have made their author millions!

And that could be you, if you come up with the right idea and make sure to market it.

Amazon Kindle makes it easier than ever before to self publish a book, whether it's erotic fiction or a how-to guide for vegetable gardeners.

 

It's a great way to monetize a hobby you know something about, and there are plenty of free online guides to tell you how to get it for sale on the Amazon Kindle store.

Check out self-publishing for Kindle and Nook and see if it's a way you might want to pursue for making money and getting into the publishing world.

You can see more of my self published book here, available online and at Amazon: How To Books

One example of a web2 platform is Squidoo (which you can learn more about above) and  also sites like Hubs that share revenues from advertising with their independent content providers.


Web2.0:

You may have visited a Web2.0 platform when sharing information or using a social networking site, blogs, sharing videos and more.

Basically, it's a site that is used as a platform for people to get together, share information and offer help. It's also a way to get people to visit your website and learn about your product(s).

Online information abounds about using Web2.0, so check it out and see if it's a method you might want to use to make money online.
Blogging:

Many online marketers are using blogging as a way to promote their sites.

But, be careful about being so excited about advertising your site that you lose the concept of blogging.

You can create a helpful and lucrative "list" from having a blog, but you should be sure that your blog offers help rather than just hyping your website.

Learn more about blogging by visiting online sites and reading all you can.




Fill In Surveys

Although it won't earn you mega-bucks, you can make a nice side income filling in surveys for various companies online.

Surveys range in complexity and time required, and payouts will also vary between survey providers.

Whatever you do, make sure you read reviews of any website promising to pay you for surveys.

Usually a detailed Google search will let you know if the website really is legitimate or not.

Write Articles

Content makes the internet go round. Think about all the websites you visit on a daily basis. The chances are you read some information on them, right?

Well somebody needs to write that information! Now, don't expect to approach a huge blog and become a staff writer overnight.

Just as you would with real life magazines, you need to build up your experience and credentials before you'll be able to write for a big website.

Instead, think about becoming a "ghostwriter". What this means is that website owners will hire you to write for their sites, and you won't get a byline on the content.

This might seem bad, but it's the biggest market for writers just starting out. Have a look at sites like oDesk and Freelancer to find jobs.
Earn Cashback
If you regularly shop for goods and services using the internet, did you know that you could earn some extra cash from the things you would usually buy anyway?
Simply purchase your items through a cashback website!
How do these sites work? Well, the owners of the sites get a commission every time you buy through their affiliate links.
They pass some of this commission onto you as an incentive for you to use their links. It's a win-win situation!
Sell Things You No Longer Want
Although you won't be able to rely on this moneymaking method forever, selling things you no longer want is a great way to bring in some quick cash.
People are always looking for bargains on sites like eBay and Craigslist. So, if you want to clear your house out anyway, why not make some money doing it?
Sell Your Arts and Crafts
The arts and crafts movement is really booming on the internet.
These days, people are willing to pay a little extra to buy items that are unique, which is why websites such as Etsy.com have become so popular.
If you have a particular talent for making jewelry, creating desirable home furnishings, or anything else arty or crafty then why not have a go at selling some of your work online?
Start somewhere like Etsy and move onto your own website once you establish a customer base.
Take Part in Competitions
There are a large number of websites out there dedicated to collating various competitions.
Why not spend 30 minutes a day taking part in competitions where cash is the main prize?
You might not believe it but some people are "professional" competition winners.
They spend a fixed amount of time entering competitions each day and statistics mean that they end up winning a few of them!
Even if you end up winning items that you don't want, you can then sell them on eBay for cold, hard cash!



Sell Your Photos

Are you a keen photographer with hard drives full of attractive photographs?

Why not try earning some money from them!

Although the pay isn't always huge, you can make money selling your photos onto stock photography websites like iStockPhoto.

Of course, if your photos are really good then you can create and sell prints for a larger sum of money.

However, that field is extremely competitive, so you probably shouldn't set your sights too high when you're just getting started!




Become a Popular Vlogger

If you don't mind talking in front of a camera and love watching vloggers on YouTube, then why not consider becoming one yourself?

As long as you've got a way to entertain people then you can grow a following.

This might mean you keep a video diary to tell people about your super-awesome life, or you might be someone who has no trouble making someone laugh.

Whatever your talent, use it to your advantage. 

When you do build a following on YouTube, you can go on to join the YouTube Partner Program.

This means that YouTube will include ads on your videos.

The more people that see these ads, the more money you'll make!

As with creating a popular website, this is going to take time, but it can pay off if you're dedicated. 

Think of Something You Can Do for $5

Is there something you can do or create that you think people would pay $5 for? If so, get signed up to Fiverr.com and start making some cash!

This is a great place for people to start out in their money making journey.

Some people start out on Fiverr and end up with a thriving business.

For some ideas, have a browse around what's for sale on the websites and my directory page here for how to set up a Fiverr account.

Some people create graphics, other people send postcards, others will make videos, and so on.

No idea is too small for Fiverr!

Buy and Sell Domain Names

Are you the kind of person who is good at coming up with catchy ideas?

Then maybe you can register some interesting domain name combinations and go on to sell them to people who didn't think of the idea quickly enough themselves.

Domain names are very cheap to buy if nobody has registered them yet, and there are a huge number of websites that'll let you register them for periods of a year or more.
Network for a Better Job
OK, so this isn't a direct way to make money on the internet but it can help you drastically increase your earnings. The internet makes
it easier than ever before to network with people in a variety of industries.
Get yourself an attractive LinkedIn profile and start participating in various forums, and adding connections that are related to your area of interest.
Work hard at it and you could find yourself landing a much better job!
Become a Virtual Assistant
The internet now makes it possible for people to work remotely, and this includes personal assistants.
No longer do people need to hire people to come into a physical office – they can hire assistants online to take care of things for them from the other side of the world.
If you're an organized person, then why not become someone's assistant?
You get to choose the hourly rate, and you can market your assistant services on websites like oDesk.com. This can become a well paid, full time job.
Sell Your Own T-Shirt Designs

There's a huge craze sweeping the online money world… that is T-shirts!

Thanks to websites like Teespring, it's easy to create your own T-shirt design and sell it for a nice chunk of cash.

The website hosts your T-shirt for you, so you won't need to bother yourself with creating an online store.

This means that you'll only earn a percentage of the cost of each T-shirt, but some marketers have been earning a lot of money when they strike gold with their design.




Create a Kickstarter Campaign

If you have a passion project that you need some help with to get off the ground, Kickstarter could be the answer for you.

This website lets you upload all the details of your project, along with a monetary goal, and browsers of the website can choose which causes they think are worthy of a donation.

Take a look around the site if you want some inspiration.

It's not just the "biggest" ideas that get the most traction, people have earned money from all kinds of projects on there.

Recently someone earned over $60,000 for a campaign to watch him learn how to make potato salad!

You never know what could happen!

Become an Extreme Couponer

Although this idea technically won't make you money, it had to be included on the list!

The internet is a wealth of information when it comes to saving money.

One of the best ways to do that is to search for coupons every time you buy something that you were going to buy anyway.

You'd be surprised at how many stores put out special coupons, and it only takes a little searching around to find them.
Info Product Creation Can Bring in Passive Income
Info product creation is another lucrative way that you can make money online. But this area of money making has a lot of other benefits as well. When you write and then promote your own info product, this helps establish you as an expert in whatever niche that you're in.

It works to strengthen whatever brand you're trying to develop. Plus, it gives you a source of passive income. A passive income is the kind of money flow that can put cash in your pocket for many months or even years after you've created your product.

One of the reasons that some people don't create an info product is that they believe they have to do all of the work themselves. But you don't. There are many successful Internet marketers who use service providers to help them.

By paying a service provider, you can shorten the amount of time that it takes to create a product. Plus, this can help you in any areas of the creation process that may not be your strong point.

For example, if you're good with graphics, then you should create your own graphics because it will be cheaper and easier if you do that. But if you're not, then you should outsource.

Same thing with writing. If you're not great with writing, then try to outsource to a professional ghostwriter. Even if you outsource things like writing, you'll want to put your own unique voice into the final product.

Once you've completed your product, you'll still need to market it. This is where a lot of new marketers go wrong. You need a marketing plan. Having a solid marketing plan can make the difference between a launch that soars and one that flops.

Your marketing plan needs to go into effect before your launch ever happens. You can start by mentioning on social media that you're working on a special project then post hints and teaser in the following weeks.

This will make your followers curious and make them more likely to read about your product when you're finally ready to release it. Every good marketing plan should include an affiliate program.

You want an army of affiliates that are eager to share your product with their own followers. This not only brings you more cash, but it also gives you more subscribers and helps you find new customers.

You don't have to manage your affiliates yourself because this can be a big job. Instead, you can use a platform like ClickBank, JVZoo or Warrior Plus. By using these platforms, you'll have access to affiliates who are already looking for great products to promote.

In order to get the best affiliates promoting your products and helping you earn more money, you need to set a good commission rate. No one wants to promote your product for only a ten percent commission.

The best affiliate promoters usually expect half the purchase price of the item they're promoting. If this seems like a lot, remember that good affiliates can put your product on the bestseller lists, which will result in even more sales for you.

But setting a generous commission rate isn't the only thing you need to do. You should also create plenty of extras so that it's easy for your affiliates to promote your info products.

Some of the tools that you could give your affiliates include graphics, product links, comparison charts, email autoresponder swipe files, free bonuses and more.

Once your product has launched, you'll get returning as well as new customers signing up to your list. Many of them will have questions about the product. Make sure you handle inquires promptly and don't outsource customer service until your business grows to a point where it's impossible for you to handle it yourself.

How to Start a Successful Membership Site
There's a good reason that membership sites are popular business avenues with Internet Marketers. These sites are popular because they provide a consistent monthly income.

And in a lot of cases, this can be a great deal of money. If you plan out a membership site, it won't take you months or years to generate enough income online to be able to support yourself.

If you plan it, you can grow your site as well as your income very quickly. What you have to do first when thinking about creating a membership site is to figure out if you have an audience that's willing to pay well for access to your site.

If you're thinking about starting a membership site in a particular niche but can't find other sites in the same niche, that can be a warning sign. Though it's not always the case, not having competition in a niche could mean that the audience isn't interested enough in your idea.

But it can also be a sign that your niche is too narrow. If you broaden your niche and find membership sites, then you've found your market. When you have a niche in mind, you'll want to look at other successful membership sites.

You should join some of these other sites if possible. Think about it this way - if you were going to open a car dealership in a city, then the first thing you would do is scope out other car dealerships in the area.

You don't do this so you can steal their cars or so you can duplicate their marketing. You do this so you can study the other dealerships' successes and failures.

Knowing what works well in your niche can position your site for success. The next thing you need to do is decide how you're going to build your membership site.

You can build a membership site by using software like WordPress and a plugin like S2 Membership. This will help keep your costs down - especially in the beginning.

But if you do go this route, it also means that you're on your own for tech support. Since the backend management is the toughest part of having your own membership site, you need to compile a list of trusted service providers.

You want several providers that are capable of dealing with tech problems and can troubleshoot if something breaks down and you need help. If you'd rather not deal with this hassle, then you could consider paying for membership software like aMember Professional.

This means that if something does break, you'll have a dedicated team that you can reach out to for help. When you start building your site, you'll want to assemble a team of moderators.

Unless you plan on being chained to your computer for days on end in the beginning, you'll need moderators. These should be people  that support your vision and can help enforce member rules.

You probably already have some followers who would make great moderators. Look for the people who always comment on your blog posts, that promote your newest products, and that may already be involved in other communities.

To make it worth their while, you can give moderators free membership and even throw in some perks from time to time. You'll also need a marketing plan for your membership site.  You have to continually grow it, bringing in new members in order to grow your income.

Freelancing Before, During and After You Build Success
Freelancing your talent is a good way to earn money online. There are always marketers that are looking for service providers who know how to do a great job. If you'd like to get into freelancing, the first thing you need to do is pick what type of freelancer you'd like to be.

You could be a freelance writer, a freelance illustrator, a freelance web designer or more. Finding clients to build your income isn't difficult. You'll need a professional looking website.

This doesn't have to cost you a lot of money.  You should be able to get started with a domain name and hosting for around $25 or less in some cases. Just install WordPress on it and go from there.

You could also use free websites like Blogger or WordPress.com - but while this can be a solution to your problem, it should only be a temporary solution. Free websites often have disadvantages such as annoying ads, limited features, poor template selection and the URL is branded with the host name.

You can find clients on sites such as Elance, Guru or Freelancer. The amount of money that you can make on these sites will vary. You can start here and build your portfolio as you build a following. Once you've established yourself as a freelancer who delivers good quality and services, then you can raise your prices.

Is Coaching Right for You?
You can earn even more money by sharing your knowledge with others who want to know how to achieve success in your niche.
What you first have to decide is if you're going to do one on one coaching or do it in a group format.

You will earn more money having group sessions versus one on one because you're spending the same amount of time, yet making ten, twenty or thirty times what you would one on one.

By coaching, you'll generate a steady income. You can show people how to succeed in their niche.
These are people who want help from someone who has been there and they're willing to pay for your help so they can be successful, too.

You'll be a mentor to them. You'll guide them through all areas associated with their business.
Some of these areas might include the best way to grow their income, how they can become an expert and how they can market their business.

If it's in a niche like dieting, then your coaching might take them on a 6-week challenge and if it's group coaching, they can be pillars of support for one another while you coach them with your guidance.

You can set up your coaching business in 30, 60 or 90 day cycles, for example. Obviously, the 90 day cycles would need to cost a little more since you're not rotating in new members as often.

You can teach through your online forum, through webinars, Facebook groups, or through tutorials on private video sharing sites.
You can establish contact with your clients through Skype or Google Hangouts, through phone calls, through emails or in an online group that you set up.

You'll want to make it clear when you're marketing your coaching skills - what benefits your clients will receive. You might want to mention specific ways that you can help them.

This might be something along the lines of how you can teach them to be successful using email or video marketing.
You can offer ways to teach them how to build a web presence, how to establish a growing platform, how to blog, incorporate social media and more.

To get started as a coach, you'll want to look at how others have done it. You can even hire a coach to teach you how to coach. You'll also want to make sure that you have the kind of experience others are willing to pay for.

Learn More: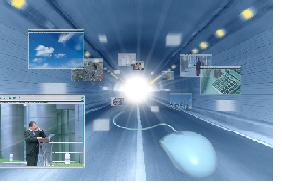 You can make a little money working online. But you can also make a lot.
What you earn depends on which direction you go and what kind of work you get into. Some people choose to focus only on one area.

That's not what most people who work successfully online recommend. It's always better to have some variety when it comes to making money.
That way, if one avenue suddenly changes or stagnates, you'll still be making money in your other endeavors.

Many of these methods of making money online require little or no money to get started - and you can build them quickly.
Even if you don't have all of the knowledge you'd like to have about what niche you'd like to get started in, that's not important. You can learn as you go along.
When you learn how to make money online it can literally set you free from a 9 to 5 job, worrying about your children being raised by others, fighting traffic and much more.
These aren't the only ways to make your first money online, but they are some of the most popular.
Some might take you longer than others to see that cash in your account, but it's well worth pursuing your options if you need some extra cash on the side.
Who knows, you might even make a new career for yourself!
Learn how to do it right by educating yourself about the various methods on how to earn money online.
Get the "Affiliate Marketing - Simple System" Guide Book - on sale!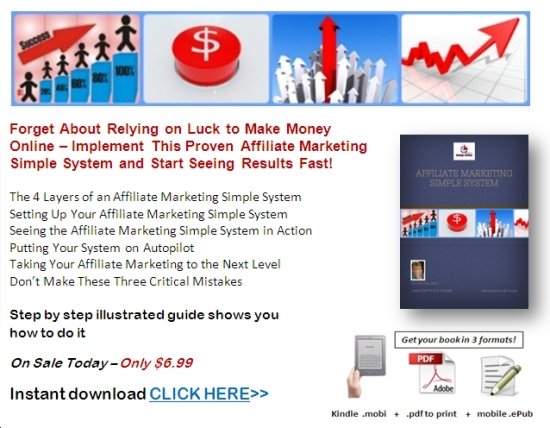 More and more people are earning money on the internet every single day.
Although it might not be as easy as some scammy websites make it seem, it is very possible with some work!
Yes, I'm afraid that you do need to do some work. But the more you do, the more it will pay off.
Eventually you may even find that you earn money while you sleep!
Below here I'm constantly adding new pages of content with more tips to show you how to make money online without being scammed, or resorting to becoming a scammer yourself!
You can also add your own stories and suggestions to this site and create your own page here!  Just click on the Title box and the whole submission box will open up for you to share your story!
More Tips for How To Do It Yourself: Internet & IM
Do you have a tip you want to contribute here? Share it!
Read the latest updates & rest of the how-to tips here:
Click the Title links below to see the latest how to do it tips and contributions to this page...


"Power Tips" magazine is back!
You Get A Free Complete Self Help Report delivered to your email box every edition, plus you get a free PLR article and other great gifts!

SUBSCRIBE BELOW ...  I promise you will want to USE what you learn!
I really want to know what you think of this site, this page, and to hear your tips or suggestions about it.
So please share your story or simply add a Comment in the comment box.
If you feel that the information on this page has been useful to you please give it a Like or share it with your friends - thanks!!

"You are a life Saver!!
I recently discovered this site and I can tell you that my life has not been the same. I now come here EVERYDAY and spend at least 1 hour.
I used to spend that time browsing online fashion and beauty magazine which just means that I spend more. Now I have replaced that habit with coming here.

In future I will think about contributing articles as well. Thank you! Thank you!! Thank you!!! and God bless"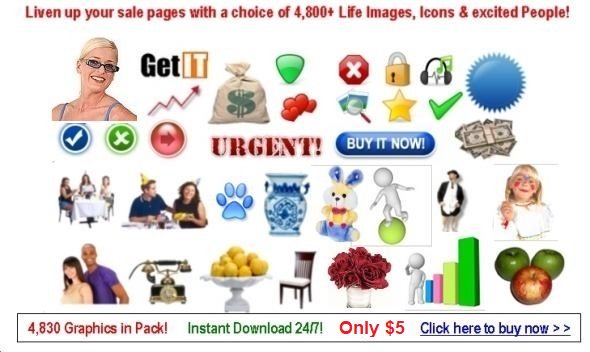 Contact Us | About Us | Terms of Use | Privacy Policy | FAQ | Testimonials

Amazon and the Amazon logo are trademarks of Amazon.com, Inc. or its affiliates. As an Amazon Associate I earn from qualifying purchases. Product prices and availability are accurate as of the date/time indicated and are subject to change. Any price and availability information displayed on [relevant Amazon Site(s), as applicable] at the time of purchase will apply to the purchase of this product.
Back to Home Page of how to make money online