How To Do Mobile Marketing
Learn valuable information here on how to do mobile marketing, so that you can successfully use mobile marketing in your online businesses.
Now we're going to talk about whether or not mobile marketing is the right choice for your business.
It's no secret that people love to play games on their mobile devices.
Whether it's while they're waiting at the doctor's office, riding on a bus, or wasting time at the end of the day, mobile gaming is extremely popular.
Now imagine being able to spread your advertising message to thousands of targeted consumers through their mobile devices.
Are you beginning to see the power?
 There is no doubt that mobile marketing is an extremely effective way to reach consumers.
However, when it comes to using it properly there are several things you should keep in mind.
Let's go over a few:
Always get permission from people before you add them to your database.
Just like email marketing it's important to have a double opt in system when building your mobile list. 
While setting up a single-opt in system may help you build your list faster you could also end up being plagued with more complaints, so it's better to be on the safe side and get full permission before sending out your messages.
Landing pages are important to every website and this is especially true for mobile landing pages.
It's important to create landing pages specifically for your mobile marketing campaigns.
They need to be much more efficient than regular landing pages.
A simple, streamlined design works best for lead-generating pages and customer acquisition.
So, it's important to take the time to learn this skill because it will pay off.
Be sure that you understand that a mobile site is not just a scaled-down version of your business site. Instead, think of it as a summarized version.
Many marketers make the mistake of trying to scale down their entire regular sites to take them mobile and ultimately end up losing customers.
Be sure to lay claim to your business on the big social network's.
In mobile marketing, it's all about location, location, location. Smartphones and mobile devices, all have location awareness built into their systems, so users can tell what is around them.
Make sure they can find you by claiming your page on sites, like Foursquare, Facebook Places, Gowalla and Google Places.
When making ads for mobile platform, always remember to pay attention to the length.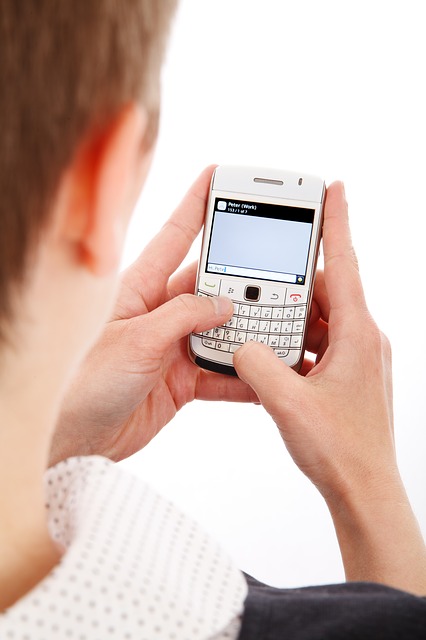 Make your advertisements short and sweet.
Your ads should be clear,concise and say exactly what you need to convey without taking up too much space or too much of the customers time.
In addition, they should convince the customer to take immediate action.
Check out what your competition is doing. Look for their blog or website on your own smartphone and see what they are up to.

Take a look at their social media activity, see that they are promoting and pay attention to how they are engaging their customers.
When you look at your competition, it will give you some ideas about what you need to do.
Avoid using all caps and abbreviations. You want to make your message look as professional as possible.
If you don't avoid these things, you could come off looking like a scammer and your recipients are likely to block you from sending them any future messages.
The more professional you look, the better.
Important Points About Mobile Marketing

There is no doubt that having a good website is important to your online business, but it's not the only thing you need.
You need to make sure  that you promote your business to the masses. This is where mobile  marketing comes in.
When it comes to using mobile marketing effectively, it can be a little bit confusing today we're going to talk about some important things you should know about mobile marketing.
If you really want to convert sales with mobile marketing, it's important  to create a website that provides your consumers with a good experience.
Because most mobile users are on-the-go users, they're more inclined to quickly browse through multiple sites than computer users are, so  you want to make sure you give them a reason to stick around.
Listen to your customers in your mobile marketing campaign so that  you can cater to them more effectively.
If you assume you know what your customers want, you are going to make a serious you-know-what  out of yourself.
Instead of assuming, listen to their needs and then work from an informed standpoint.
Split-test your landing pages to see which one performs better.
This is a great tactic to use in your mobile marketing campaign because it allows  you to quickly  put the better material out there.
By creating two unique landing pages and then using a software tool that allows you to perform an A/B Split Test to find out which page gets better results.
Build web-based landing pages that are specialized for mobile devices.
These mobile landing pages streamline design and content to offer a  cleaner, more engaging mobile experience for the reader.
There are  many website plugins available that add mobile landing pages to your  site.
Check your content management system to see what plugins are on the market or hire a designer to develop one for you.
Make sure that your company and brand are instantly identifiable at the beginning of your mobile marketing message.
If your consumers have  to read though the entire text to find out what company it is from, they will be annoyed and possibly see it as a sneaky marketing ploy.
As I mentioned in your last issue, don't use text abbreviations in  your mobile marketing messages.
While it is acceptable for  person to person communication, it looks unprofessional coming  from a business. Also, avoid using all caps in your message, because your consumers will feel like they are being yelled at.
Tip: However, it is acceptable to use all caps in your call to action.
Another great tip is to ask your customers to share their videos.
Customers use their mobile phones to capture real events that  happen in everyday life.
This is a great opportunity for you to build a  community and to help engage customers by having them participate in your marketing efforts by submitting their own videos.
Use your message recipient's real name. People like to feel important  and recognized, and adding their real name to any messages you  send out will give them those feelings.
Making your customer feel like you are personalizing messages to them is a great way to make them  feel welcome to your business.
When sending out messages, let your customers know that you are  sending out messages for a special mobile promotion.
You might have to create your own excitement about it by generating flyers and  submitting press releases.
It does not matter how you get the word  out as long as it gets out.
Yes, a good website is essential to an online business, but as we have discussed in this issue, it needs to be properly promoted to your customers and one of the best ways to it is by using mobile marketing.
How to create your own mobile marketing plan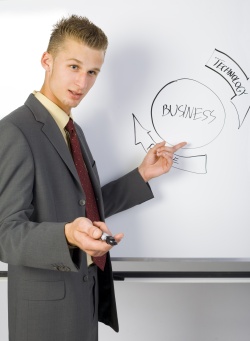 Fact: There are many different ways that you can get your marketing message out there, but few are as direct as mobile marketing.
With all of the different types of marketing that exist; it can be time consuming and confusing to find what works best with which media type.
However, in the case of mobile marketing, it is fairly easy to narrow down not only what media you want to focus on but also what audience.
Here we will go over some quick tips that will help you create an effective mobile marketing plan.
Treat your customers like people.
Instead of just bombarding them with sales information constantly, consider messaging them occasionally with relevant information to their everyday lives.
If you find an interesting blog on saving money, for example, send them a link.
This lets them know you are not just considering them to be a source of income for you.
As I mentioned in your last issue, it's important to keep your mobile marketing messages short and sweet.
Although many cell phone and smartphone users are signed up with plans that offer unlimited data transfers, not everyone has this luxury.
If your ad consumes a great deal of their monthly data, chances are good that your efforts will go unappreciated and even deleted or  blocked completely.
Provide instant rewards. With mobile marketing you can give your customers what they want, with no delays.
Having a delay can make your offers appear to lose their value or demand.
People will participate in your marketing campaign hoping to get the promised reward.
The quicker they get the reward, the happier they will be.
When sending out a reminder messages with mobile marketing, you should always wait until around two or three hours before the event before reminding people.
Sending out reminders too early will often be a wasted effort because people will simply forget about them.
I can't stress this enough, you must get someone's permission to send them messages.
If you don't, it will be considered as spam and you can get in trouble.
Simply ask people to sign up as subscribers, and have them tick a box that said they agree to receive promotional offers via  their mobile phones. You will see much better results this way.
Balance your mobile marketing within a good media strategy.
Mobile marketing alone will not take your business to the next level.
Neither will direct mail or internet marketing alone. You need to develop a multi-channel strategy that works in harmony with each other to really get your message across.
Make a social marketing policy.
Every business should have policies to help dictate proper behavior, and mobile marketing is no different.
You should make sure that every member of your company is aware of and understands that policy, and take steps to ensure that it will  be followed closely.
Things to keep in mind when it comes to mobile marketing.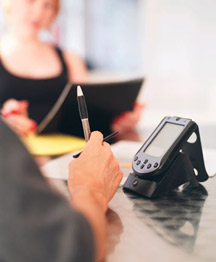 One of the key points to mobile marketing is that the overall success of  this type of marketing relies on each individual company that uses it.
When it comes to effectively using mobile marketing there are certain things that you need to keep in mind as you create your plan.
Let's go over a few:
Try to set a budget and stick to it if you want to market effectively.
Shooting past your budget can quickly cause your campaign to fall apart, if only because you may start to change how you handle things if you start losing money.
Before you decided to use mobile marketing for your business, you must make sure that it is a good bet.
It will work for most businesses as long as you have something to offer your customers via text advertising.
Its importance to create a campaign that gives your consumer a reason to take action and make a purchase.
Compared with online campaigns that include social networking sites, homepages, and email lists, many companies neglect to actively promote and develop their mobile marketing platforms.
The mobile aspect of your marketing should be given the same attention as any other approach you may be using.
Make sure your mobile campaigns have clear path to unsubscribing.
Just like with email marketing, there are legal ramifications to not having an obvious opt-out on every single piece of mobile advertising you send, so develop your opt-out system at the same time that you are developing your subscription system.
Each platform handles this differently.
The same rules of marketing apply to mobile marketing. It's a good idea to align your campaigns with the holidays and big events.
Use the holidays to make your marketing campaign sparkle.
Use sporting events, fairs and community gatherings to your advantage.
You can do this by making a special code for everyone to text for a chance to win a prize or get a discount.
Using these events will help to make your business a success.
Keep in mind that text based ads are more effective on mobile platforms than ads using graphics.
Download speeds on mobile devices are often much slower than on computers, and downloading large amounts of data can also be costly.
Using large graphics files will not only annoy your consumers, the ad may take too long to download and never be seen.
Remember, text messaging should be used to retain customers as well.
Customers that have already purchased from you are usually more willing to receive direct messaging from you than new ones.
Use this to your advantage by offering special deals to current customers.
It will make them feel special and most of the time they'll appreciate extra attention.
Tips for creating great mobile campaigns that people will want to share.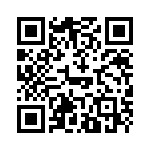 Mobile marketing can be extremely confusing when you're first getting started.
There is so much information and so many different options available it's hard to know where to begin, especially when it comes to creating viral campaigns.
Don't worry, today were going to go over a few mobile marketing tips that will help you create great campaigns that people will be glad to share.
- QR Codes
There's no doubt QR codes are very popular, they are also a great way to increase your mobile marketing results.
For this to work you need to you simply need to put a code in your advertising or on your product, so that consumers can scan it with their smart phone.
Once the code is scanned you can have it set up to link them to a webpage, coupon, or anything else that will help create more interest to your product.
- Mobile SEO
Utilize mobile search engine optimization.
Did you know that a majority of the mobile searches made are done using Google or Bing? 
So having a strong SEO strategy is just as important for mobile marketing as it is for other types of online marketing.
Most devices tailor search results by location, so be sure to include location-specific web pages.
- Show Appreciation
To make your customers feel appreciated, send out automatic thank you texts after a purchase.
The message will show your customers that you care about their business and make them feel valued.
It will also help you to stick out in their memory, the next time they're looking to make a purchase.
- Integrate
Integrate your mobile marketing campaign with other media outlets.
Mobile marketing works best when paired together with outer sources.
Make sure you have specific mobile landing pages for each mobile banner.
You would also need to integrate a Quick Response code to drive traffic to that site.
Integrating your resources make your opportunities endless.
- Call to Action
All of your mobile marketing messages should include a strong call to action.
The call to action is an imperative statement designed to entice your consumers into doing something specific.
Remember this doesn't have be a demand for an immediate purchase.
Simply advising them to follow a link can serve as an effective call.
- Stay Relevant
While, brief and non-business related links and text messages are acceptable in some circumstances, it's important to make sure that you are sending out relevant content that your subscribers will enjoy or find helpful.
Consistent contact is important just be sure not to send unnecessary messages, because it could be interpreted as spam and lead to decreased subscriptions.
- Applications
Take advantage of popular mobile applications that many mobile consumers are already using, like Google Maps.
Google has a Local Business Center that will list your business on their Google Maps for that region.
This way, your business can target the local audience to your area.
The best reasons and times to send your mobile marketing messages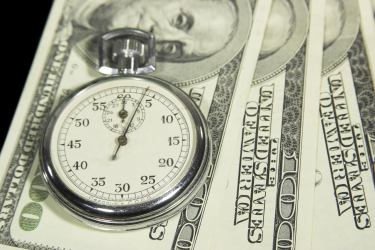 Many people want to get into mobile marketing, but they aren't sure where to start, what to send or when to send it.
So, today were going to go over some simple tips that will help you determine the best time to send your mobile marketing messages.
One of the best reasons to contact your mobile subscribers is to let them know about sales or special promotions
To get the word out about your mobile marketing campaign you can use fliers, business cards and social media.
Be sure to blog about your promotions and urge people to use their smart phones so that they can to get in on the special fun, coupons and discounts available since specifically to your mobile customers.
Integrate your geo-location mobile marketing with your social media presence to give your customers a full picture of your business.
By using business pages on social media sites, you can provide more information such as hours of operation or upcoming sales to customers checking in or following your page.
With the continuing growth of social media, integrating this platform with your mobile marketing campaign can increase your ROI (Return on Investment) significantly.
As we have discussed before it's important to give your consumers the ability to opt out.
It is understandable that you want to keep all your contacts, but you have to give your prospective customers a way to stop receiving your texts.
Give opt out instructions at the end of your texts or provide a link they can click on to stop future messages.
This simple step can help to build respect for your business.
As you may recall me mentioning before, one way to build your mobile customer database is to offer them exclusive discounts or content that you are not sharing on any other platform.
You can have them sign up for texts and give them a 10% off coupon.
This will encourage more people to sign up, and your mobile marketing efforts will pay off much faster.
Perform usability testing for your campaign.
Enlist your friends, family and co-workers to help you by receiving messages and responding to them.
Ask for feedback on ease of use and enjoyment.
They should like what they see on the display and report that it was clear and easy to follow.
- Have a plan
While it can be tempting to jump right into the world of mobile marketing, it is imperative that you enter into it with a clear plan in mind.
The extra time spent developing a solid strategy will pay off in the long run, while on the other hand running a hasty campaign can be very costly and often unsuccessful.
Ways to get the marketing results you are looking for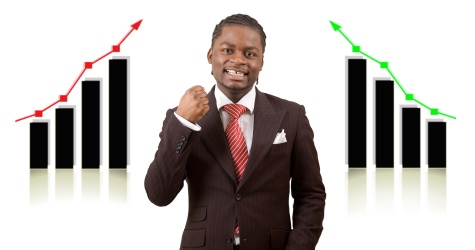 One thing you can do to help make sure that your mobile marketing campaigns are successful is to establish a solid social presence on the major social networking sites and include links to them on your business website.
Social networks have their own mobile versions of their sites in addition to mobile apps that make them easy and convenient to access, which makes them a great opportunity for you to use mobile marketing to connect with your consumers quickly and effectively.
As we have discussed before one of the key factors to successful mobile advertising is to keep your messages and ads short, to the point, and urgent.
After all most mobile devices are relatively small, which leaves you with less room to work with when composing your ad.
If you keep that in mind when composing, your message is you will see much better results from your campaigns.
Keep your material clean in order to keep your brand clean.
Sending out raw, unfiltered material, even if you think it's worthy of attention, can be detrimental to your mobile marketing campaigns.
Things don't have to be outlandish to draw attention.
They just have to be worthy of your consumers time and attention.
Don't forget to make it very easy for your customers to stop receiving your text messages.
Many times having the option to reply with the word 'stop' will be the easiest way.
This will lower any frustration if a customer no longer wants to receive texts from you.
Remember that just because they don't want a text does not mean they don't want to be a customer, so always be polite and treat them with respect.
Do not treat mobile marketing as a strategy or objective.
It's a much better idea to consider mobile marketing as a medium for communication, relationship building and marketing.
It should be a support system for your existing business, marketing plan and social media objectives.
Keeping this in mind as you create your mobile marketing plan will help you achieve better and more consistent results.
Some simple tips and tricks you can use in your next mobile marketing campaign
First and foremost you should always personalize your messages as much is possible.
Don't worry you don't have to do this one person at a time.
Very similar to email auto-responders the platform you are using should provide you with a code that will allow you to insert the person's name directly into your messages before you send them.
Having personalized messages helps improve your relationship with your customers.
Use dedicated short code.
A short code is similar to a telephone number and will be used send your messages.
A dedicated short code can be a little bit expensive, but it will insure that you keep your brand intact.
If you are a larger company, you should definitely avoid using a shared short code.
Not only because you want people to recognize your own code, but there may be some legal ramifications if one of the other company sharing the same code abuses the system.
If you are using email as part of your mobile strategy, consider using a text strategy instead of HTML.
If you haven't optimized your HTML creative for a mobile device, the email itself can be incredibly hard to read in a mobile environment.
A text email is perfect for mobile users, as it will appear exactly the same way across all email clients and it's easy to read on small screens.
Use a site like Delivr.com to generate codes.
It allows you to create QR codes, Short URLs and NFC Tags free.
It also offers you the ability to manage and track your campaigns.
This will help you find out how many people actually scan your codes, and see how much time they spend on your website.
When using mobile marketing, build your database the right way- get permission first.
Don't just add cell phone numbers without a confirmation.
Give customers an opt-out option where they can click either yes or opt-out to confirm.
This way you will have fewer complaints from users who don't want the advertisements.
Be sure to let the recipient know who you are and what you offer right up front.
If they question who you are and what it is that you are offering to them, you are going to have a difficult time trying to get them to invest any of their money into what it is that you are offering.
Sending a reminder message about an upcoming sale or release of a new product is an excellent way to get your customers excited about what is going on.
Try to send the reminder a couple of hours ahead of time.
Doing this several days in advance creates a higher chance that the customer will forget.
Ways to boost the response of your mobile marketing campaigns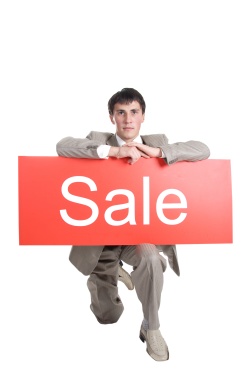 Make use of Apple's in-app purchase mechanism.
This feature makes it easy for people using your app to buy things right from the app itself.
This mechanism is especially good for subscription services associated with magazines or online content, as well as to unlock additional app features like reduced advertising.
Provide a better value for your mobile customers by creating a dedicated opt-in database option for them.
This will allow you to provide your customers with a much better value and a great experience while simultaneously giving you a much bigger bang for your buck. It's a win-win situation.
You know by now that you should be interacting with your customers via mobile marketing, but you can also ask your customers to interact with you.
You send them videos and messages; maybe you should ask if they have anything they want to send.
Especially if you have a blog affiliated with your business, posting user videos there can increase your profile.
Keep the speed of your customers' cell providers in mind when you are designing your mobile marketing campaign.
If it takes too long for your content to load on their phone, they are likely to give up and back out of the message.
Keep things simple to avoid having extreme loading times.
You need to be sure to obtain the mobile owner's permission before you send them any kind of a message.
If you do not have their permission before you send them something, you are becoming a spammer, and it will destroy your reputation to many users across the web for years.
You are going to want to take the time to develop a solid plan before you start your mobile marketing campaign.
You are not going to gain anything from the campaign if you do not take the time that is needed, to properly develop a marketing plan through mobile means.
Focus on using mobile marketing especially for customer retention.
If people have already purchased from you, they are more likely to welcome mobile communication from you if they are pleased with your product.
Try to reach new prospects, but never lose sight of the opportunity you have with people who are your customers already.
If you want a successful mobile marketing campaign, make sure your website is compatible with mobile devices.
A website that is not compatible will be difficult for users to navigate when using their Smart phones, and can drive business away.
Test your site on various mobile devices, and make adjustments as necessary.
How to keep your mobile subscribers are engaged and excited
When it comes to mobile marketing, and specifically to the mobile web, there are a multitude of things you need to take into account such as the placement and composition of any ads that are used.
It is a good thing to check what your competition is doing, but do not feel obligated to copy them.
This means you do not have to use the same social networks.
You must define your own objectives and study your market yourself. Your competitors might be doing a mistake.
When building your database for mobile marketing, get legitimate permission from your audience to receive your communication.
It may be very tempting to just add all of those mobile numbers you have accumulated right into a campaign system, but you may not be doing yourself a favor.
Many people don't appreciate mobile marketing, because they feel it is more intrusive than other forms of advertising.
So while adding a bunch of numbers to your last may seem like a good idea and you may get some response alternately you will end up losing more customers than you gain if you send them messages without their permission.
Avoid random acts of social media. If the thought crosses your mind to execute random acts of social media, step away from your computer and rethink your next move.
You always want to take the time to carefully plan your next step carefully so that you don't lose customers and profits by sending the wrong type of message.
When using mobile marketing, try to use text as much as possible and avoid using large files such as pictures.
You might have the best mobile device with super screaming fast 4G download speeds where you can access the net from anywhere, but your customer may not.
So design your mobile marketing in ways the work for everyone.
Anytime, you are doing a mobile marketing promotion. You want to let as many people know about this as possible.
Put the information on flyers, write about it on your blog and social-networking sites, and create special business cards for the event. The more people that know about it, more customers you will have.
Consider starting a short code campaign to increase your mobile marketing database.
Asking customers to text a code to enroll in message updates can generate significant increases in your database and also ensures that only those wishing to receive communications do so.
Advertise your short code campaign through social media sites, your web site and any print marketing materials.
Avoid sending mobile messages on holidays and weekends if you can help it.
Although you have access to people's cell phone numbers, be very careful about when you use it if you want them to respond favorably.
Sending business messages on holidays is widely seen as inappropriate, so don't do it.
Use social media to boost your mobile marketing results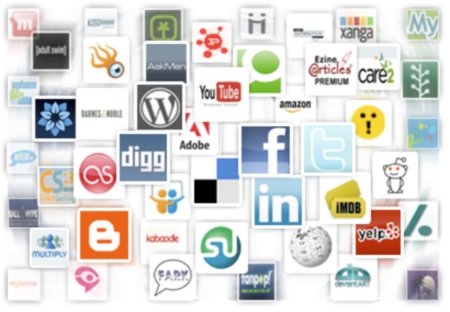 When it comes to using social media in conjunction with your mobile marketing campaign there's so much information it can be hard to know where to begin, such that were going to some basic ideas that will hopefully help you find your starting point.
When advertising to customers through mobile marketing, make yourself and your brand known immediately.
Customers are less likely to buy products or services from those who don't identify themselves right away.
Doing so will make you seem more trustworthy, and make your products and services seem more appealing.
Be sure to alert your subscribers of any fees, even those that you aren't charging.
If there are standard rates applied to their cell phone bill from the provider because of your messages or even if you are charging a small fee for the service you are providing, you should give that information to your subscribers immediately to ensure there are no legal situations later.
Keep track of what your competition is doing. Are your competitors sending out messages on their customers' cell phones?
Find out what kind of techniques they are using.
If your competitors do not have a website that can be easily accessed via cell phone, this could be your chance to steal some of their customers.
Use a multimedia messaging service to send a greeting to your customers.
Make your message personal but simple.
Using the simple personal theme will allow you to be able to send the same themed message to a group of customers instead of having to personalize each greeting card, saving you time.
To make sure your needs as an advertiser are met, take the time to find a mobile marketing company that's a good fit for you.
Many companies specialize in marketing certain types of products or in certain aspects of mobile marketing, and may not excel at what you need them for.
Include audio and video in your mobile marketing strategy. Mobile marketing is more than text messages and e-mails.
Today, with faster mobile download speeds, audio and video are key components to any successful strategy.
Consider offering audio or video podcasts, short audio interviews or live, on-the-scene video to your media mix.
When creating content for your mobile campaign, you should keep in mind that only a few phones and tablets can display content as fast as computers.
You should do your best to create content that will load very quickly on most devices and that can be easily displayed on a small screen.
Do not send a message that does not clearly state who you are and what kind of business you have.
Make sure your mobile campaign contains your name or the name of your brand.
If you are just starting a new brand, you should quickly explain what kind if products or services you sell.
Now that you have an idea on where to start crafting your own mobile marketing plan, the next step is to make a task list.
Then create time in your schedule that is dedicated to mobile marketing.
Important!
As long as you have an affordable text message package on your phone, your startup costs for this moneymaking venture are very low.
How to increase your profits by starting a paid subscription service
What is a paid message subscription service? 
These services come in a number of different formats.
It basically works like this, you send text messages to mobile phones for a predetermined fee.
This fee can be a monthly subscription charge a flat fee for each text message, or a combination of the two.
Starting a paid subscription service is a relatively easy process. 
It doesn't have to be an elaborate operation.
You need to have a phone that can send text messages and your customers need the same. 
Speaking of your customers, you can easily find them online. 
Create a sales page, advertise on classified websites, message boards, and with article directories. 
Each time someone signs up for your service, you make money.
Text message services are popular.  In most cases, your targeted market will be teenagers, but adults subscribe to these services too. 
A good marketing plan and affordable payment package will generate interest and lead to sales, but consider your topic. 
You need to offer text messages on interesting and popular subjects. 
Of course, you can send text messages on just about anything under the sun, but continue reading on for a few examples.
- Jokes
Jokes are always a popular topic for a text subscription service. People love telling jokes.
Fortunately, for you, some people aren't good at joke telling, so they turn to someone who is. 
You can send adult jokes, blonde jokes, marriage jokes, riddles, and much more. 
- Inspirational messages
With the current state of today's economy, many people are stressed. 
People are worried about losing their jobs, their homes, and having enough money to buy food. 
Even still, many of these individuals use their cell phones and subscribe to text message services. 
By offering inspirational messages for an affordable fee, you can develop quite the client base.
- Bible verses
Unless you attend church on a weekly basis or are religious yourself, you may not understand the moneymaking potential that is here. 
As with inspirational messages, many find bible verses to be uplifting. 
Every now and then, followers need to be reminded of their faith and commitment. 
Help them do so with bible verses delivered right to their mobile phones.
- Relationship advice
When it comes to relationship advice, you have a number of different options.
You can send text messages with generalized relationship advice, such as how to talk to a guy at school.
Alternatively, you can respond to messages received.
Allow subscribers to text you with a relationship question or submit a question through your website.
You respond with advice.
- Shopping deals and discounts.
As previously stated, many consumers are in a pinch. 
A great way to get people to sign up for your text message service is to show them ways to save money. 
You can send money
saving tips, such as using coupons at the grocery store, or highlight good deals you find online.
- Celebrity gossip
It is amazing how many consumers flock to the newsstand to pick the latest celebrity gossip magazine.
People are interested in learning the latest about their favorite celebrity. So, why not capitalize on this? 
Watch the news or read other gossip websites to get ideas.
- TV shows
Millions of people watch television.
These watchers are devoted fans of their shows. 
Popular shows are soap operas and primetime television.
Unfortunately, we can't always watch them. 
For that reason, there is a market for updates.
Whether you watch the shows yourself or read reviews online, send quick updates through your subscription service. 
You can also expand and cover behind the scene gossip, spoilers, and more.
- Sports
Sports are another good topic for a text subscription service. 
Not only will you get fans of the sport, but those who are looking to make money. 
For example, you can target those who play fantasy football for cash or other prices. 
Scout good picks and share them with subscribers, send updates on injured players, and so forth.
As you can see, there are many topics that you can cover to make money with a text message subscription service. 
More Resources

You can grab my free IM booklet download here, and you can also get your hands on a superbly comprehensive book about how to finally make money with affiliate marketing in a simple plan that actually works
One of the products that I have available for my readers here is a video training pack that covers most of the internet marketing and social networking platforms and gives a step by step guide for how to set up your accounts and how to get content loaded to them. Here are some products you can buy online that I think look very useful:
Learn more here about how to succeed as an Internet Marketer, by using the tutorials in the
Internet Marketing Video Vault Training Course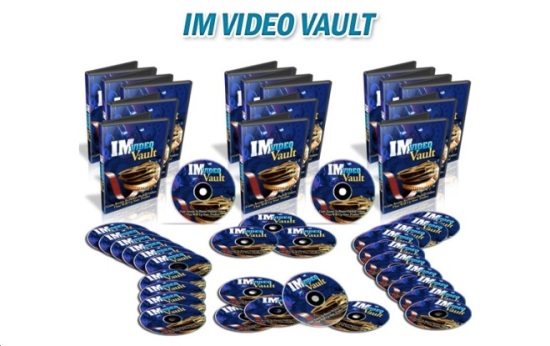 Get the "Affiliate Marketing - Simple System" Guide Book - on sale!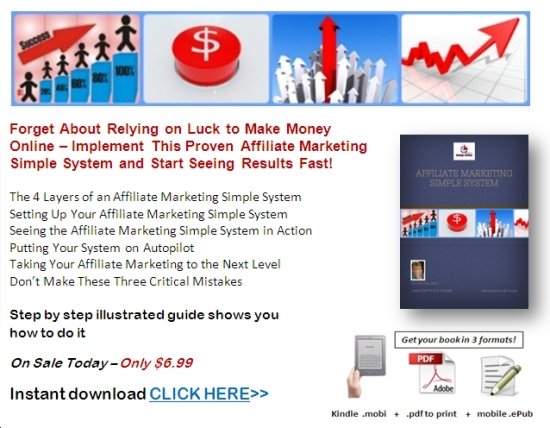 Below here I'm featuring more pages with helpful how-to-do-it  tips on how to do mobile marketing. 
Feel free to submit your own story or article about it, and I will create your own page here with your contribution for the community to read.

More Tips for How To Do It Yourself: Internet & IM
Do you have a tip you want to contribute here? Share it!

"Power Tips" magazine is back!
You Get A Free Complete Self Help Report delivered to your email box every edition, plus you get a free PLR article and other great gifts!

SUBSCRIBE BELOW ...  I promise you will want to USE what you learn!
I really want to know what you think of this site, this page, and to hear your tips or suggestions about it.
So please share your story or simply add a Comment in the comment box.
If you feel that the information on this page has been useful to you please give it a Like or share it with your friends - thanks!!

"You are a life Saver!!
I recently discovered this site and I can tell you that my life has not been the same. I now come here EVERYDAY and spend at least 1 hour.
I used to spend that time browsing online fashion and beauty magazine which just means that I spend more. Now I have replaced that habit with coming here.

In future I will think about contributing articles as well. Thank you! Thank you!! Thank you!!! and God bless"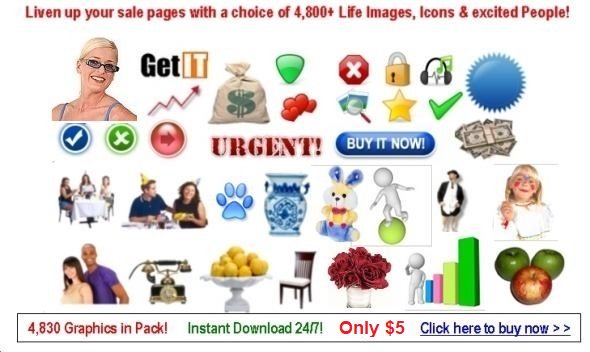 Contact Us | About Us | Terms of Use | Privacy Policy | FAQ | Testimonials

Amazon and the Amazon logo are trademarks of Amazon.com, Inc. or its affiliates. As an Amazon Associate I earn from qualifying purchases. Product prices and availability are accurate as of the date/time indicated and are subject to change. Any price and availability information displayed on [relevant Amazon Site(s), as applicable] at the time of purchase will apply to the purchase of this product.
Back to HOME PAGE of this how to do mobile marketing section of the site.