Top Toys Guide
In this section you will learn all about the current Top Toys guide of the most popular kids toys.
This way you can learn all about the best selling toys so you know how to pick the best toys in a variety of category types, all guaranteed to thrill and delight kids!
As we all know, toy shopping can get a little overwhelming when you're buying for a specific gender and age group.
Trends change on a dime, and as a parent or friend, you have to know what kids are clamoring for so that your gift will be appreciated.
Some toys are staples – popular with kids on a yearly basis, with no expiration date on the horizon.
Other toys are "old news" in an instant – but that doesn't mean kids won't enjoy them once they're fizzled out in the consumer news.

So, to make sure your gifts for kids are an instant hit this year, check out the categories below!

Top Action Figures for Kids Toys

Whenever a movie debuts, action figures generally come out for the characters – and those emerge as top sellers for that year.
In the current buying season, you can rely on the fact that Despicable Me action figures will be a good investment.  

Whether it's the Despicable Me 2 Minion Tim The Singing Action Figure or the Despicable Me 2 PVC 2 Inch Mini Figure 10-Piece Set, kids who love the movie will love these toys.
The Carl Vinyl Figure is a good idea, too.

Sometimes the top action figures are characters that have been staples in the kids' world for years.
One good example of this is the line of Transformer toys.
This year, you can grab the Chase the Police-Bot Figure, Blades The Coptorbot or the Heatwave the Fire-Bot Figure and hit one out of the ballpark this year.

Cartoons are a good source of action figure ideas – especially those that have had full-length movies made out of them.
The Teenage Mutant Ninja Turtles are old school, but the action figures are still hot.

Pick up the Donatello, Raphael, Michelangelo, or Leonardo action figures that will please most younger boys (and some girls, too)!
Don't forget to grab Splinter while you're at it – because this dad keeps his sons under control.
You could pair this with a DVD set of the movies if your child doesn't own it yet.

Video game characters are always wise if your child is into action figures and gaming.
Super Mario Brothers are one of the most popular lines and there's a set of 18 two-inch figures you can buy that include Mario and all his companions.

Going back to the movie characters, Toy Story still hasn't gone out of style – and kids keep the Buzz Lightyear action figure in the top 100 list at all times.
Other movie heroes from Star Wars and all the action hero movies like Superman never fail to give a child a delight when opening their present.

For the girls, there's a My Little Pony Exclusive 12 Pack Pony Collection set that includes 6 special edition ponies.
Kids also get the collector cards with this pack, and consumers rave about the value of this as a gift.

Despicable Me 2 Minion Tim The Singing Action Figure (Frustration Free Packaging)$34.99
Playskool Heroes Transformers Rescue Bots Energize Chase the Police-Bot Figure$14.60
New Super Mario Bros mini figures bundle (a set of Five ~1" figures: Mario, Goomba, Luigi, Koopa Troopa, and Mushroom; Each comes with a ~1" mounting block) (Japanese Imported)$1.99
Teenage Mutant Ninja Turtles Leonardo$8.40
Teenage Mutant Ninja Turtles Michelangelo$8.60
Disney Advanced Talking Buzz Lightyear Action Figure 12'' - *** OFFICIAL DISNEY PRODUCT ***$35.94
My Little Pony Exclusive 12Pack Pony Collection Set Includes 6 Special Edition Ponies!$21.49
DC Collectibles Justice League: The New 52: Superman Action Figure$18.36
Top Dolls for Girls Gifts

When you're looking to buy dolls for your child, or perhaps a family friend, you have to know what age group you're looking to buy for – because some of the more advanced dolls won't be right for little ones.

There are different doll categories like fashion dolls, baby dolls, cloth dolls – and then the accessories for those gifts like dollhouses and cars, pools, clothes and a ton more options!

Cloth dolls are perfect for the littlest tot because they're safe and soft – so there are no bumps and bruises when your child plays with these.
Always look for certain cloth dolls to be leading the consumer boards.

The Manhattan Baby Stella Doll is one of the most popular cloth dolls – and it has some wonderful features not usually found in cloth options, such as the magnet sewn in behind her mouth that holds her pacifier in.

Baby dolls that aren't cloth are always going to be intriguing to toddlers and older children.
Both boys and girls like to play with baby dolls – and they have both genders and multiples you can buy, too.

The most popular this year is the Melissa and Doug Jenna doll.
She's easy to clean with a simple wipe down, and you can even remove her clothes for a quick wash.

Jenna sucks her thumbs and pacifier and consumers love how realistic and sweet-smelling she is.
Another popular baby doll is the Corolle Mon Premier Calin Charming Pastel Baby Doll, which is poseable like a real baby.

Fashion dolls are the hottest item you can get if your child is past the toddler stage.
Monster High dolls are where all the frenzy is this year – and has been for quite awhile now.

The Monster High dolls have different lines, like the Travel Scaris set.
The Jinafire Long Doll is the #1 most popular doll in this line right now.
She's fabulous with her green hair and travel accessories. Skelita Calaveras is another most-wished for doll in this particular line.

In the same brand of Monster High, some of the hot options right now are the 13 Wishes dolls, including Howleen Wolf, Gigi Grant, and the Twyla Doll.
Barbie sales are actually down a large amount thanks to the increase in Monster High sales.

Manhattan Toy Stella Doll$19.99
Melissa & Doug Jenna - 12" Doll$12.99
Monster High Travel Scaris Caf? Cart$22.49
Monster High Travel Scaris Clawdeen Wolf Doll$18.26
Monster High 13 Wishes Twyla Doll$19.99
Adora Playtime Baby Doll 13-Inch Light Skintone Blue Eyes Pink Romper$20.89
Top Arts and Crafts Kids Gifts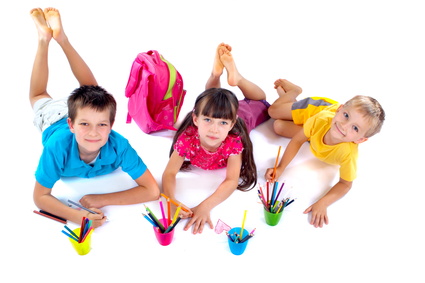 There are many different arts and crafts you can buy for a child – some are safe for all ages in terms of not being toxic if accidentally eaten, as well as the mess factor if something happens to spill – and some are just for older kids who know how to handle certain elements.

Beads are a good choice for talented young ladies who like to create necklaces and bracelets.
You can get sets of beautiful, colorful beads and let them design their own creations. 
The Perler Beads Jar has a multi-mix of colors and comes with 22,000 beads they can string.
This is the most popular option to buy right now.

Black or whiteboards are always lots of fun – especially if you can get the travel size to take in the car.
Crayola makes a dry erase activity center that's on the bestseller list right now – and it's perfect for unleashing your child's creativity.

Clay and dough are always good choices, too. You can invest in one of the top-selling Play-Dough cases of colors, or get more specific and grab a popular Melissa and Doug Shape, Model and Mold kit, which consumers rave about.

Play-Dough also makes some specific sets like the Breakfast Time set or the Toolin' Around set.
But one of the cutest options on this years' scene is the Angry Birds Softee Dough Character Maker Set, which lets your child make dough-like characters that resemble the Angry Birds popular game.

Craft kits like the Twistz Bandz Rainbow Loom, where kids can make rubber brand bracelets, are going to be big this year when gift giving season is in.
You can also tack on accessories like refills for these types of kits and help the gift go farther than originally planned.

Does your child like to paint or draw?
So many craft toys allow children to mix and match or create from scratch these days.
This year, the Crayola Marker Maker will be a hit – it's already on the bestseller list for drawing toys.
Your child can dip the marker core into ink and absorb whatever color blends they want to.

Printing and stamping is always fun – especially if your child like to pretend they're running an office or sending out lots of important things in the mail to friends and family.

You can get a popular assortment of stamps, or themed ones, like the Ocean Life Stamps.
Melissa & Doug have a really neat Stamp-a-Scene-Fairy Garden set where your child can create endless tales and perhaps craft a story to go with it!
Perler Beads 22,000 Count Bead Jar Multi-Mix Colors$13.37
Melissa & Doug Shape, Model and Mold$12.38
Angry Birds Softee Dough Character Maker Set$14.39
Twistz Bandz Rainbow Loom$12.95
Ocean Life Stamps - 24 per unit$5.99
Melissa & Doug Stamp-a-Scene-Fairy Garden$13.98
Top Building Toys for Chirlden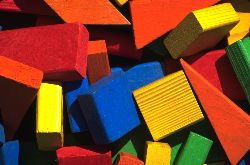 Construction and building toys are great because children get so many benefits out of them.
Not only is it perfect for building motor skills for the really younger crowd, but they also inspire a generation of creative individuals in the older kids.

Sometimes the building set will be very specific in what you're supposed to create.
The LEGO Minecraft set is the top seller right now – and that's because it's based on a hugely popular video game of the same name.

You might also consider getting your child some of the non-specific building sets made by LEGO, such as the Bricks and More set, or the building plates and boxes of additional LEGOs they can use to create from scratch.

LEGO has several lines that cater to individuals who are into storylines.
Their most popular ones right now include:

·    LEGO Ninjago
·    LEGO Friends (billed as a girl's line)
·    LEGO City
·    LEGO Star Wars
·    LEGO Chima
·    LEGO Super Heroes

They even have a new set that's out just in time to coincide with the 2013 release of The Lone Ranger movie!
The Lone Ranger Stagecoach Escape gives you the means to build the stagecoach, and it comes with The Lone Ranger, Tonto, Red Harrington, and two bandits – Jesus and Barret, along with their horses, too.

If you want to veer away from the LEGO line, you can look at something like the Magna Tiles Clear Colors 100-piece set.
This is a neat 3-D building set you can create that's colorful and easy to create with.

Some parents will appreciate another item on the building top 100 toy list.
The Melissa & Doug 60-Piece Standard Unit Blocks set is made from all natural wood and lets kids build creations and then store their blocks neatly.

Another popular construction line – K'NEX, has a Classics 50 Model Building Set that remains on the top bestseller list month after month.
This is a 700-piece set that lets you build 50 items – or more if you want to veer off on your own!

LEGO Bricks & More Builders of Tomorrow Set 6177$25.79
LEGO The Lone Ranger Stagecoach Escape (79108)$19.89
Magna-Tiles Clear Colors 32 piece set$49.00
K'NEX Classics 50 Model Building Set$34.99
Tinkertoy Animals Building Set$17.79
Top Outdoor Toys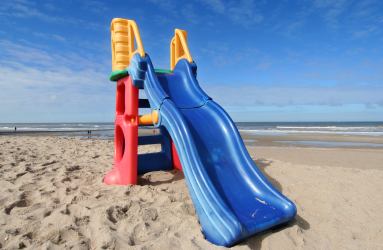 When it comes to having fun as a kid, not every fun moment has to be spent indoors.
There are times when kids just need to get outside and play – and you can give a gift they'll love to use outside.

First, consider the various sports toys you can get.
There's a little t-ball set with a stand that stays in a top spot, as well as a basketball hoop for little ones who are just getting started as athletes.

You might also want to get something they'll be amazed with – like the Stomp Rockets toy.
This fun toy lets your child stomp on a pad and launch some rockets into the air – and you can get glow in the dark or Ultra versions of the toy, too.

The Fisher Price Bubble Mower is a cute hit with parents who want to take their kids outdoors.
Of course, this is perfect for summertime, but it might be viable in winter, too, depending on where you live and the climate you're enduring.

If you want your little one to have a tree house, but that's not really an option for you, consider getting them a playhouse instead.
The Step2 Neat & Tidy Cottage is a good one on the bestseller list – and it comes with a kitchen, shutters, a phone and doorbell that make it lifelike to a child.

Archery toys weren't popular much until the rise of Katniss Everdeen in The Hunger Games movies.
Now, archery sets for the outdoors are popular with kids.
One set making the top bestseller list is the Air Hunterz Z-Curve Bow, which makes hunting fun and safe.

Nerf guns are always fun for boys and girls alike.
This year, you might consider the Nerf-N-Strike Elite Strongarm Blaster, making it on the top 100 list. It has a rapid-fire option that kids are guaranteed to love.

Don't limit yourself to what's on the top 100 list when it comes time to buying toys, though.
You have so many options. You can choose from ball pits to pogo sticks.

Then there are the big toys parents can buy.
These include items like trampolines, swingsets, water tables, and sandboxes.
You can even get large inflatable toys for your child to play on, like bounce houses that you no longer have to rent – you can own it!

If you do go with a big toy like a trampoline or a slide, make sure you get one that will hold up against the elements – and one that provides ample safety measures for your child.
For example, getting a trampoline with an enclosure net is a great idea to prevent topples from the trampoline, resulting in broken bones.

Little Tikes TotSports T-Ball Set Girls$15.88
Fisher-Price I Can Play Basketball$62.97
Fisher-Price Bubble Mower$19.99
Step2 Neat & Tidy Cottage$107.97
Nerf N-Strike Elite: Strongarm Blaster$10.99
Top Vehicle Toys

If your child says they want a car for Christmas or their birthday, you may not be sure if they mean a handheld car or one they can get in and maneuver on their own.

Both are popular with kids.
Let's go over the handheld options first. Construction vehicles always top the bestseller list, and this year's no different.
Consider the Toystate Caterpillar Construction Mini Machine 5-Pack, which includes a dump truck, bulldozer, and more.
This is one of the top vehicle toys listed online.

The Melissa and Doug Car Carrier is a unique vehicle toy because it's a large 18-wheeler that carries four smaller cars on it – just like you'd see on the highway when new cars are being shipped to a dealership!

Cars aren't the only kind of vehicle that your child can hold and play with, though.
The Battat Take Apart Airplane ranks high on the bestseller list for toy vehicles.
Your child can disassemble it and then reassemble the plane for fun play!

There are other planes ranking well too – such as the Fisher Price Little People Lil' Mover and the Disney PLANES Figure Play Set, which includes Dusty, Ripslinger, Bulldog, Ishani, Rochelle and El Chupacabra.

Cars and planes are two types of vehicles that will always be popular, but don't forget ships!
The Fisher Price Disney's Jake and the Neverland Pirates Muscial ship is ranked really well online – and customers love how durable and interactive this toy is.

Don't forget the RC versions of toys you can get.
In addition to popular helicopters, there's a new brand of RC toy called the Kid Galaxy Morphibians.
These work on pavement, dirt and sand, or water – and you can get them as a shark, gator, killer whale, stingray or other versions.

Of course, there are other more traditional RC cars you can look into that rate high, including the Maisto R/C Rock Crawler – which have excellent capability for off-roading maneuvers.

If your child wants to find something good to ride in or on this year, then consider the PlasmaCars that are available in different colors – and don't require any motors or power to have fun!

There are tons of ride on toys – from those suitable for a tiny toddler to those perfect for older kids who can handle motorized power and faster capabilities.
You need to choose carefully, as your child grows out of the popular Little Tykes Cozy Coupe to something like the Razor Dune Buggy that reaches speeds of up to 10 mph.  

Whenever you're buying ride on toys, whether it's a vehicle or something like a pogo stick, skateboard, scooter or roller skates, make sure you invest in a safety helmet, knee pads and elbow pads so that your child doesn't get hurt.

Toystate Caterpillar Construction Mini Machine 5-Pack$6.99
Melissa & Doug Car Carrier$12.38
Fisher-Price Little People Lil' Movers Airplane$16.99
Disney PLANES Figure Play Set Playset - Racers Edition$15.48
Fisher-Price Disney's Jake and The Never Land Pirates - Jake's Musical Pirate Ship Bucky$39.97
Kid Galaxy Morphibians Shark$17.60
Maisto R/C Rock Crawler (Colors May Vary)$38.99
Top Games for Kids Gifts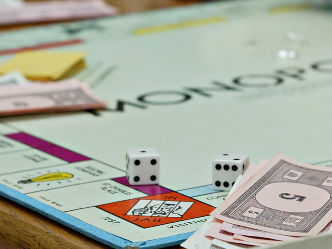 If you just stumbled onto a site like Amazon and checked out the games in the toy section, you might be tempted to buy the top selling game – without even looking to see what it was!

Cards Against Humanity is a very adult game, not suitable for kids.
That's why it's imperative that you read what each toy is about – and which audience it's best purchased for.

Spot It is the first game on the list that's actually made for kids, and you can get the original version, or the Junior Animals or On the Road versions.
This is a great game to enhance cognitive skills, but kids find it's a blast, too!

Settlers of Catan has turned out to be a big hit, and many families will be getting into this series – especially because there are many expansion packs you can invest in to extend the life of the game.

The same thing goes for the Ticket to Ride game. It now boasts expansions like the Europe version, the 1910 version, 1912, and the Asian route.
This is another strategy challenge-based game that makes you think before you act.

Qwirkle has maintained its spot on the bestseller list year after year.
After all, it is Mindware's bestselling game of all time for a reason.
Another similar game might be Blokus – both are a hit with consumers.

If you want to get your little ones using their creative skills, then consider Rory's Story Cubes.
This is a set of cubes with images on them, and when you roll the cubes, you have to create a story based on what you see before you.

Apples to Apples is a fun party game for kids ages 12 and up.
The judge reads a selection from their card, and then all of the players choose the card in their hand which they feel best describes what the judge is looking for.

Imagine sitting around a table with a headgear on and a card facing outward to the rest of the group that you can't see.
That's what the popular Hedbandz game is all about – and it has a picture where you have to ask questions to try to figure out what you are! It's great fun.

Apples to Apples Party Box - The Game of Hilarious Comparisons (Family Edition)$9.95
Top Hobby Toys 

Isn't it wonderful when your kids have hobbies that keep them busy, help them learn, and that they can be proud of?
There are several options – and you might want to get something your child doesn't even have an interest in – yet.

For example, many kids today have never heard of whittling.
But give them a bar of soap and a whittling kit made for kids, and before you know it, they're carving out ships with sails and watching them float!

One kit that's popular this year is the Estes 1469 Tandem-X Launch Set.
Would your child be amazed if they could launch a rocket?
This rocket can blast off 600 feet into the air – and kids will be in awe of the plume of smoke it leaves behind as it rockets into the sky.

If your child is a fan of the Star Wars movies, then you don't have to stick to LEGO sets to help them build their favorite ships and scenes.
You can get something like the Star Wars X-Wing Fighter Model Kit and let them assemble and then play.

The 230-piece Erector Multi Model Construction Set lets your child create twenty different models using one complete set.
Once assembled, they're motorized, and kids ages 8 and up will really enjoy working with this kit.

Hobbies aren't just about building things. It also includes collecting. Is your child into cars?
You might want to get them the Maisto R/C 1:24 1967 Ford Mustang they can add to their car collection – it's one of the bestselling RC cars for collectors.

Or, if they like trains, start with the Lionel Trains Polar Express Train Set that can go forward or backward and has realistic features like headlights and smoke puffing from the train.

If your child is little, then you might want to let them collect Thomas the Train sets instead of the top of the line Lionel brand – but who knows?
They may grow from one version into another as they age.

You might also want to look into other hobbies that are great for kids to get started in.
This might include knitting or crocheting, painting or even photography.

There are all sorts of kits and accessories you can invest in to get your child started.
Once you see that they're interested in it for more than a day, you can decide if you want to spend more to help them grow their hobby into something long-term.

Carving for Kids: An Introduction to Woodcarving$9.90
Estes 1469 Tandem-X Launch Set$21.03
Erector Multi Model Construction Set$22.46
Maisto R/C 1:24 1967 Ford Mustang - Colors / Mhz May Vary$18.98
Thomas & Friends: Take-n-Play The Great Quarry Climb$24.98
Mini Buggy Radio Controlled Car - Colors Vary$9.25
Top Educational Toys for Kids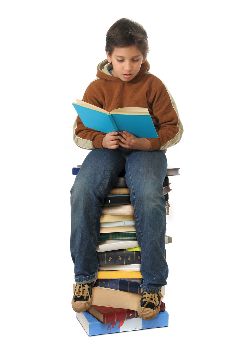 Coming in at the top of the list is the Snap Circuits Jr. SC-100 toy is going over really well with parents and kids alike.
It's won many awards and lets your child build more than 100 systems like a burglar alarm or doorbell – all using this toy! There's also an SC-300 version.

The Insect Lore Live Butterfly Garden is a wonderful toy for learning about nature.
You're given an enclosure that you can hang up – and they ship you the worms, which are enclosed in a container with their food.

Once they tuck away into their cocoon, your child gently hangs them in the net enclosure and waits for them to emerge as butterflies, which they can then release into your garden.

Young kids are going to learn well from toys like building blocks, magnetic alphabet toys, and smart screen electronics.
There are dozens of toys on the bestseller list, and LeapFrog takes the cake when it comes to helping kids learn, such as with their LeapPads.

There are many great toys that have your child exploring the Earth and the universe.
For example, the 4M Crystal Mining Kit is ranked really high for exploration and so is the Star Explosion Glow in the Dark set, where kids can learn about what's in outer space.

There are many affordable scientific learning toys, like the Scientific Explorer Magic Science for Wizards Only Kit, which helps kids learn about the science happening behind the label of "magic."
Snap Circuits Jr. SC-100$13.95
Insect Lore Live Butterfly Garden$11.99
Fisher-Price Laugh & Learn Smart Screen Laptop$16.85
LeapFrog LeapPad2 Explorer, Green$73.51
Star Explosion Glow In The Dark$13.10
POOF-Slinky 0SA247 Scientific Explorer Magic Science for Wizards Only Kit, 10-Activities$12.36
Top Dress Up and Pretend Toys 

Some parents don't really know the value of allowing their child to dress up and pretend, but this is a wonderful creative side that you should help your child grow more.

From the time they're just tiny toddlers, boys and girls alike love to imagine they're someone else – sometimes a super hero or real life hero like a doctor, and sometimes they're the bad guy, just waiting for someone to have the guts to stop them.

Dress up clothes and sets are always appreciated by kids at a younger age.
The Fisher Price Medical Kit is precious – and it will make your son or daughter feel like they're a true medical professional.

It comes with a white lab coat, doctor's bag, stethoscope (which really works), and all sorts of wonderful tools that those with a medical license carry around, like a thermometer and a syringe to give shots to name a few!

You'll want to make sure you buy your little girl a Sofia the First dress up set.
This is a Disney show that premiered in 2013, and already her pretend outfit has hit the bestseller list.

The beautiful purple dress transforms from a ball gown into a precious ballerina ensemble – and what girl doesn't love a 2-in-1 outfit that she can change on a whim?
Fisher-Price Medical Kit$14.98
Disney Store Sofia the First Costume Set with Dress (Size Small 5/6), Light-Up Amulet of Avalor Necklace and Tiara Crown$118.99
DC Comics Boys Action Trio Superhero Costume Set$15.87
Melissa & Doug Doctor Role Play Costume Set$20.99
Super DC Heroes Wonder Woman Costume
Disney Princess Dress Up Trunk$79.00
Top Musical Toys for Children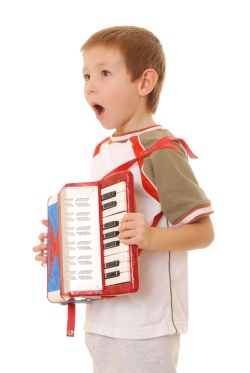 Staying steady at its number one spot is the Hohner Kids HMX3008B Glockenspiel.
This colorful xylophone is a beautiful musical instrument that helps your child have hours of fun.

But if you're not sure which instrument your little one wants, try the Melissa and Doug Band in a Box set – it comes with lots of different pieces, including maracas, cymbals, a triangle and more!

Melissa and Doug also has another instrument in the top toy list – the Learn to Play Piano.
It's colorful and realistic, not like some of the cheaply made toy pianos that kids get stuck with at a young age.

There are all sorts of musical instruments for kids – drums, saxophones, harmonicas, guitars, trumpets and more.
This is a toy with great learning potential – and you can start them off having fun, and move on to formal lessons if you all agree!
Hohner Kids HMX3008B Glockenspiel$16.27
Melissa & Doug Band in a Box$15.48
Melissa & Doug Deluxe Band Set$35.00
Hohner Kids S3800 Musical Toys Percussion Effect$9.99
Top Puppet Toys

Monsters university hit theaters in 2013, so it's a sure bet that Sulley is going to be a top puppet.
He's already ranking high in the bestseller lists.
But would you believe he's not the #1 bestselling puppet toy?

That honor belongs to the 10 piece Velvet Animal Style Finger Puppets Set.
This is a really colorful, soft set of finger puppets that include an elephant, cow, frog, rabbit, dog, duck, and more!
Your child could have hours of fun with this set – and it's perfect for traveling, too.

But the Sulley mask might overtake that this year.
This is a mask unlike any other – because it transforms with your child's movements.
When your child moves his mouth or eyebrows, so does the mask! It's a very unique concept for kids.

Regardless of which toys you buy this year, make sure you shop early to avoid having to pay more for your purchases – and always consider the consumer reviews as encouragement or a warning about what you're going to spend money on.

Monsters University - My Scare Pal Sulley$28.78
Monsters University - My Scare Pal Plush - Mike$19.94
Yabber Large 16 Piece Finger Puppet Set, 10 Animals, 6 People, Family Members, Educational Puppets for Language Skills, Imagination, Motor Development, Enhancing Relationships$9.99
24-pc Fairy Tale Finger Puppet Party Favors$7.86
Plush Happy Kids Hand Puppets Set - 8 pc - Multi Ethnical Collection$24.98
1 Dozen Velour Animal Hand Puppets Kids TOY Preschool Kindergarten$15.54
Important!
You are sure to find just the perfect kids toys gift ideas from this top toys guide!

Below here I'm featuring more pages with helpful how-to-do-it  tips on choosing the most popular kids gifts from the top toys guide describing them all here. 
Feel free to submit your own story or article about which ones you think are the top toys that should be on our guide, and I will create your own page here with your contribution for the community to read.

More Tips for How To Do It Yourself: Kids Stuff
Do you have a tip you want to contribute here? Share it!t!
Read the latest updates & rest of the how-to tips here:
Click the Title links below to see the latest how to do it tips and contributions to this page...


"Power Tips" magazine is back!
You Get A Free Complete Self Help Report delivered to your email box every edition, plus you get a free PLR article and other great gifts!

SUBSCRIBE BELOW ...  I promise you will want to USE what you learn!
I really want to know what you think of this site, this page, and to hear your tips or suggestions about it.
So please share your story or simply add a Comment in the comment box.
If you feel that the information on this page has been useful to you please give it a Like or share it with your friends - thanks!!

"You are a life Saver!!
I recently discovered this site and I can tell you that my life has not been the same. I now come here EVERYDAY and spend at least 1 hour.
I used to spend that time browsing online fashion and beauty magazine which just means that I spend more. Now I have replaced that habit with coming here.

In future I will think about contributing articles as well. Thank you! Thank you!! Thank you!!! and God bless"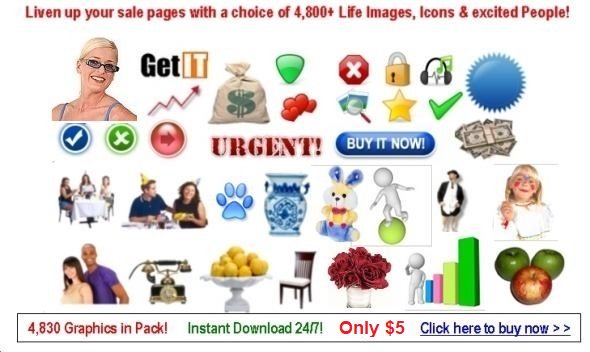 Contact Us | About Us | Terms of Use | Privacy Policy | FAQ | Testimonials

Amazon and the Amazon logo are trademarks of Amazon.com, Inc. or its affiliates. As an Amazon Associate I earn from qualifying purchases. Product prices and availability are accurate as of the date/time indicated and are subject to change. Any price and availability information displayed on [relevant Amazon Site(s), as applicable] at the time of purchase will apply to the purchase of this product.
Back to HOME PAGE of this top toys guide section of the site.