How to use Pinterest
Learn here about how Pinterest works and how to use Pinterest for business or fun.
This illustrated online guide shows everything you need to know for how to get an account and post your own pictures, and use it for your business marketing if you want to.
There's no time like the present to take advantage of Pinterest, the blistering-hot, new, graphics-based social media, to help grow and market your business.

Pinterest Isn't Just a Woman's Site
While it's true that the demographic is tilted to women, studies show that more men are getting onboard.
But as one article pointed out,  women do most of the buying.
They've also included categories more apt to interest a male audience, including cars and motorcycles, sports, technology, men's apparel, science and outdoors.
Traffic Is Exploding to Retailers from Pinterest
Every time I check, there's a new notice about how Pinterest is exploding with traffic flowing to retailers' websites.
It's only a matter of time before Google buys them out (I am only half kidding) because headlines are saying that Pinterest drives more traffic to retailers than Google Plus users.
PC Magazine recently had a great story about this phenomenon. It's still not as much as YouTube, Twitter and Facebook – but it's considered the next "game changer" according to the article.
The Wall Street Journal says that Pinterest is almost tied with Twitter and Google in referral traffic.
It's being buzzed about as the next social media darling and people are amazed that it's doing this all while continuing its "invite only" rules.
Step One: Understanding Pinterest's Peculiar Power
Facebook has created a new algorithm that that focuses on three post or comment elements:
·         Media used – Graphic or text?  Video?  Link?
·         Affinity – How relevant is the post to the Facebook poster's Friends and followers?
·         Time Decay – How old is the post?  (The further back in time, the less relevant)
But don't kid yourself:  out of these criteria, Facebook's overwhelming favorite is "Media used".
And out of all the media you could possibly use, Facebook wants photos attached to your posts; or photos shared as posts.  (Graphic illustrations too, if you treat them like photos.)
Why?Here's your answer
That's right.  Facebook is using the photos you post to serve up paid advertisements and "Sponsored Stories".
It weights Pinterest posts exactly like photos – but if a reader clicks on a Pinterest photo in Facebook, not only do they have the option within Facebook to re-"Share" the photo, they are transported immediately to the poster's actual Pinterest Pinboard…
…Where once again they are invited to share the Pin on Facebook and Twitter, gaining maximum weight for both Facebook and Pinterest.
Step Two:  Setting Up a Profile on Pinterest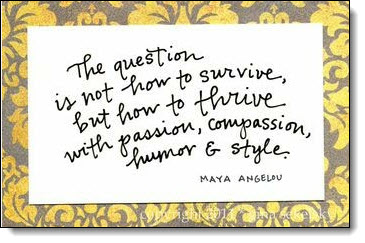 Here's another "trick" about Pinterest you need to know…
…If you go directly to the Pinterest home page to "Request an Invite" (a.k.a. join), you may wait several precious days before they send you an acceptance letter.
To sign up and be allowed access quickly, simply:
1.    Check your Facebook Page and look for Pinterest posts.  If you don't know what is a personal photo and what is a Pinterest post, here's a quick way to find one: 
Look for those graphics-with-quotes that are so popular nowadays!
2.    Direct Message the friend posting the quote and ask her to send you a Pinterest invitation!
3.    When you receive her response, click on the link and go through the signup process.  There won't be a delay.
Step Three:  Start Pinning!
When you go through the sign-up process – which is so easy, you won't have any problems following the Wizard – be sure to select several suggested (human) posters and boards you think you'll not only like, but will be aligned to your business interests (I.E.:  Relevant!)
Before you leave that page, scroll right down to the bottom and de-select any suggested Friends (imported from your other Social Networks) whose interests might dilute your marketing focus.  (Don't worry:  They won't know.)
Now create about five Pinboards of your own – all relevant to your niche topic or niche group's interest – but not blatantly marketing anything. 
Don't let the idea of creating Pinboards intimidate you: 
You can get away with as little as one photo per board – just try to make sure it's any one or more of the following:
·         An eye-catching stunner
·         Visually gorgeous
·         Shocking (but not negative or in violation of Pinterest's guidelines, which of course you have read)
·         Curiosity-arousing
·         Emotion-triggering
·         Uplifting
Pinterest particularly seems to go for "Uplifting.
Now start sharing your Pins on Facebook and Twitter (particularly Facebook).
And make sure you make a daily habit of Liking, Re-pinning and Commenting on other peoples' relevant Pins and Pinboards. 
(Subscribe to them, too – but be selective!  Let "relevancy" be your watchword.)
Step Four:  Make it Easy for People to Connect with You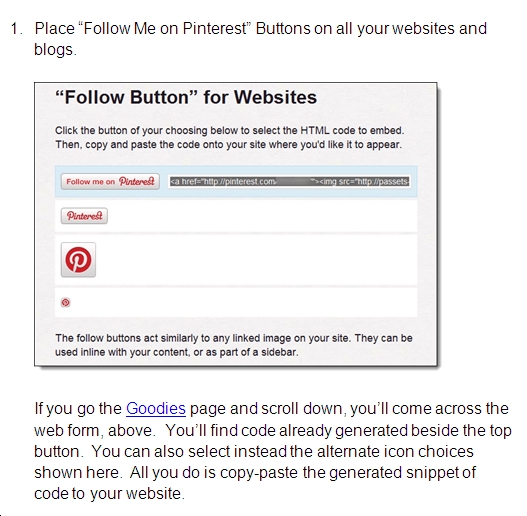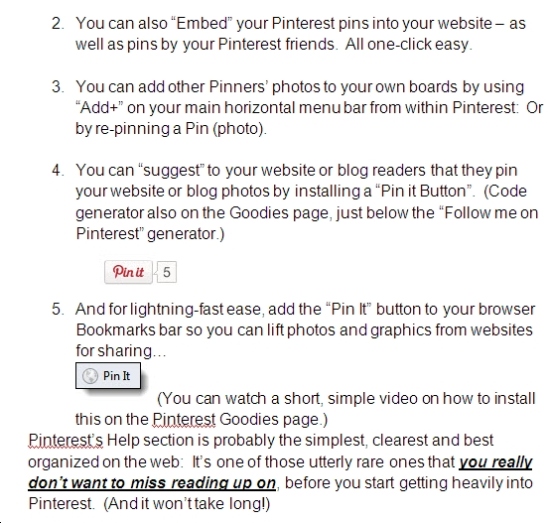 Step Five:  What Not to Do on Pinterest
There isn't too much complexity to Pinterest at the moment – but there are a definite few things you'll want to avoid…
1.    Don't Self-Promote! 
Which basically means you can do it subtly… but not overtly. 
2.    Don't post only your own products. 
You can still add Pinboards related to your niche that don't feature products. 
For example, if you sell kids' custom pajamas, have a Pinboard with photos of children on (be ESPECIALLY careful of copyright, when posting photos of juveniles).
3.    Play Nice!
Pinterest's 70% female audience loves uplifting and visually beautiful content, as previously mentioned. 
A hard, aggressive tone to your Pinboards or negative graphics will be utterly counter-productive.
4.    Credit Your Sources! 
Pinterest itself will do this for you, most of the time – but do edit your Pins – fill in descriptions and tags – to give extra credit where credit is due.
5.    Don't lift content from websites that have disabled Pinterest-saving. 
Yes, you can be sneaky and use screen capture software to lift these photos anyway – but why would you want to, if the owner has made it clear they do not appreciate sharing? 
You'll only get yourself banned from Pinterest, if a complaint is made.
6.    Be very careful about sharing copyrighted images. 
(The safest way to make sure you won't step on anyone's toes or endanger their online livelihoods is to simply share only from sites that have a "Follow me on Pinterest" or "Pin it" button for their images… or from other Pinterest Pinboards – and, of course, you can always upload your own images!)
7.    Don't lose your focus. 
Keep relevant.  Use keywords.  Please Pinterest by sticking to its mandates and mission.
8.    Don't stick only with suggested board categories and names from Pinterest. 
Create your own – based on your keywords.
Step Six:  Make it Mobile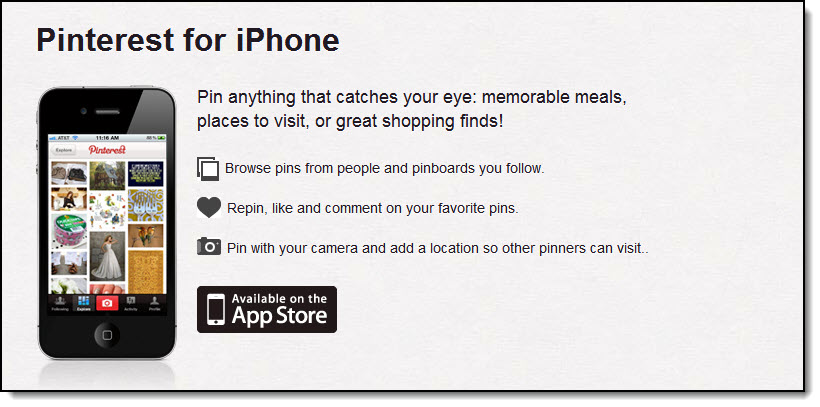 Gotta love that Goodies page!  You'll also find information there about using a Mobile app for your iPhone with Pinterest…
Be sure to let your list and social network friends know that they too can use this app, if they have an iPhone.
Don't underestimate Pinterest's mobile power, either.  Many analytics and technology experts have not hesitated to say that Pinterest is even more suited to mobiles than Facebook.
Peter Farago, vice president of marketing at Flurry Analytics, San Francisco, calls Pinterest "mobile-centric" and "the most prolific, growing platform in the history of technology". 
Its suitability for mobile access recently resulted in over $100 million in funding to develop its platform further.
Pinterest offers:
·         A mobile version of the site allowing users to instantly pin photographs to Pinboards
·         Content aggregation
·         A "strong mobile plan" (according to Deborah Hanamura, director of marketing at Metia, a leading Seattle, Washington, global digital marketing agency)
There is even a "mobile marketing" category within Pinboard.
Showing bit.ly links on each pin to tell you how and where to download the mobile eBooks it pictures, this Pinboard by Jiru Lin has gathered 318 followers and 25 pins so far.  (Take notes for your own Pinterest marketing practices!)
If you decide to use Pinterest to drive your customers to your own eBooks or websites in a similar way, there are a couple of things to take into advisement:
1.    Make sure the site you send them to delivers exactly what your pin promises
2.    Make sure the site you send them to delivers high value
3.    Make sure the site you send them to gives them information on Pinterest – even your  own Pinterest practices. (People who find your marketing links may be looking to see "how she did that".)
4.    Put your "Follow me on Pinterest" button on your site – as well as "Pin It" buttons for your graphics, if you don't mind them being re-pinned
This is by no means the only Pinboard called "Mobile Marketing". 
There are more, containing many examples of how (and how not) to do things on Pinterest, when it comes to marketing. 
Comparing these can be a real learning curve, so even if you don't have an iPhone take the time to check these and other marketing-related boards out for instant, visual tips you can print out – and use.
Step Seven:  Putting Pinterest to Use in Countless Ways
The more you learn about Pinterest, the more you can tailor your Pinterest use and Pinboards to your marketing goals. 
Do brainstorm and jot out a Pinterest marketing strategy before you go hog-wild with creating Pinboards. 
Taking this step in advance will help you decide which of the varied (and not always related) options and features to use. 
Above all, make sure you thoroughly understand how features that seem parallel to those on other networks (.e.g. Hashtags, "@") actually workon Pinterest. 
Assumptions are dangerous because some features are not actually similar at all; and things on this still-experimental social sharing place are not always what they seem.
Below, you'll find a smorgasbord of potentially useful tactics and tips.  Select the ones you think will benefit your Pinterest marketing strategy the best – and get started!
Above all, run Searches on Pinterest and pay attention to what your fellow Pinners are doing!
Take things you like and adapt them to your own marketing models (and be sure to check Pinterest guidelines first, to see if what you're doing is "legal"!)

Here are ten excellent suggestions from Edelman Digital's "Digital Sharing: Infographics" Pinboard.  (Search for it on Pinterest!)
1.    Create a themed group board for your niche
2.    Pin client images
3.    Create a group scavenger hunt of pins
4.    Host a Pinboard tour
5.    "Throw a Pinterest Party!"
6.    Monthly Pinboard Contest
7.    "Make infographic text LARGE"
8.    "Let your personality shine"
9.    Focus on lifestyle, not product
10. Include keywords in each Pinboard description
Add Pinterest to your Facebook Timeline – Be sure to add Pinterest to your Facebook Timeline, to make it easier for people to access your Pins.
Here's now…
1.    Log into your Pinterest account
2.    Click your Username (top-right toolbar)
3.    In the page that opens up, click the "Edit Profile" button
4.    Slide down to the "Facebook" section.  Click the red slider to "ON" (if it isn't already on)
5.    Select who you want to be able to share your Pins with in the pop-up window that opens up.  (Remember:  The broader the category you pick, the more people you'll reach – but keep in mind that they may not necessarily be the most targeted)
6.    Remember to click the red "Save Profile" button at the bottom of the page
(You can also do this with Twitter and Search engines.)
Host a Pinterest "Pintalk" – Pinterest is still relatively new and many people really want to know the best ways to use it. 
Once you're comfortable with it (which won't take long), contact a marketing talk show host and offer to have a "Pintalk" (or whatever name you want to give it). 
Volunteer yourself as her special guest, and invite viewers to have questions ready.  (You can also do this with your own webinar or teleseminar, if you're used to either of these media.) 
For best success…
1.    Pick a strong topic with a single theme.
2.    Invite your potential audience to submit questions beforehand… so you're well-prepared and have a better idea of what they're looking for within your "Pintalk" framework
Create a "Pinterest FAQ" Page – No matter what your niche topic, add a "Pinterest FAQ" page to your blog offering tips, tricks and simple "how to" information. 
This social platform is new enough that Pinterest tips can vault you up in Google search rankings…
…And be sure to take a screen shot of your Pinterest FAQ page and upload it (with link displayed) to its own separate board (or one of your existing ones you feel it will make the perfect addition to.)
Invite others to add their own "Pinterest FAQ" pins.
Enable Your Pinterest Email Settings – Pinterest automatically creates a link to the email account you signed up with… but in order to enable it and specify customized options such as notification if someone has re-pinned your photo or followed you, you'll need to indicate this and choose your preferences.
1.    Click on your Profile photo
2.    Choose  "Edit Profile button"
3.    Choose "Change Email Settings button
4.    Select the options you want
Be sure to specify who can see your email address and/or contact you. 
The last thing you want is to be unaware that you've accidentally set or left your email setting status as "not shown publicly".
(Make sure you enable Pinterest "News" emails. 
This is the easiest and simplest way to receive advance notice on the latest changes and updates.)
Make Full Use of Pinterest Descriptions – You have up to 500 characters with which to create engaging, interesting, fascinating and clear descriptions.
Use your best keywords and – as always – do your best to grab the viewer's attention. 
(Best way?  Make your pin resonate emotionally so they relate it to their own lifestyle or experiences.)
Rearranging Your Pinboard – Although you can "Set Board Cover" and choose a particular photo ("pin") in each Pinboard as the fixed "cover" photo – the biggest one – there is currently no way to re-arrange secondary pins. 
If you want all pins in a board to appear, you therefore have to limit the number of pins per board to five. 
Any more than that particularnumber, and you may want to consider creating a new Pinboard.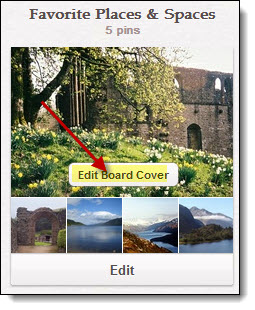 Remember that your latest pin will always appear FIRST (left-hand position) in your Pinboard… so save the most important secondary pin to last.
Tag Pins to Specific Pinterest Users – You can easily tag a Pin to a specific user by using the "@" sign in front of their Pinterest username.
The only drawback is that, currently, they won't be notified specifically that you've done this.
Use Hashtags – One of the most wonderful things you can do with Pinterest is to create Pinterest hashtags!  (Put them in your Descriptions.)
Do so, and use them. 
But be aware that Pinterest hashtags more like keyword search assistance, rather than like Twitter hashtags.
And be aware that hashtags are clickable! 
When you do click on a Hashtag in a Description, you will be taken to a random selection of pins containing that particular keyword.
Focus on your customers and clients – It's easy to get carried away pinning photos and graphics that you like on your Pinboards. 
After all, that's what Pinterest's main mission encourages at every step!
But remember that the purpose of your Pinterest Pinboards is slanted towards your potential customers or clients. 
Before you start pinning, take the time to research and identify…
1.    Their dreams
2.    Their interests
3.    Their goals
4.    Their values
5.    Their ideals
6.    Their truths
7.    Their lifestyles
If you include pictures of your products, make those pictures relevant to your intended viewer. 
Don't just show them your product…  Show them your product being used in a setting they would likely use it in. 
(For example, your custom-made Muskoka chair idyllically arranged in a setting that triggers ideas on how to use Muskoka chairs at their own weekend cottage.

As a character in a novel I recently read wisely commented on selling: "It's all about the sizzle – not the sausage."
Pinterest Search – Don't underestimate the Pinterest search function, either. 
Not only can you make sure people find you easily by thoroughly understanding its capacities (and how people use it), you can also quickly search for valuable information you, yourself, need.
You can Search by:
·         Pins
·         Boards
·         People
The Truth about Affiliate Marketing and Pinterest –
Finally, be aware that although you can add prices to products you post and send people to landing pages if you wish, you cannot post affiliate links to large online retail networks such as Amazon. 
The reason?

Pinterest will automatically insert its own affiliate links to Amazon for the product you are recommending. (Yes.  Pinterest makes money from your boards!)
There is some speculation, however – as yet entirely anecdotal – that Pinterest does favor boards that contain at least one Amazon product.
Finally, do report bugs to Pinterest – they are anxious to fix these.  (Pinterest email addresses to note:
Last but not least, don't overcomplicate things! 
One reason Pinterest can be such a powerful boost to your business lies in the fact that it's so easy to use – and share.
As you experiment, you'll find new ways to boost your business with Pinterest.(Especially if you remember the "sizzle" principle!)
Just make it a habit to spend at least ten minutes a day growing your Pinterest following – and friends.
Pin From Your Site or Blog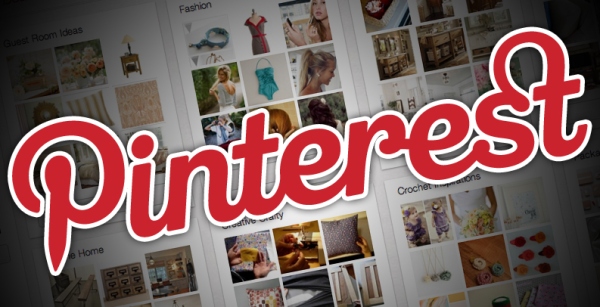 You want to have tools in place to have other people Pin your content for you, like the WordPress plugins (just search "Pinterest" and you'll find them.
But you can also pin your own site or blog posts – just make sure that's not all you pin, please.
Here are the simple steps on how to Pin from your site. (Make sure you've gone to the Help and Goodies page on Pinterest first to drag your Pin It bookmarklet to your browser so you can pin easily):
1.    Go to your web page that you want to Pin.
2.    Click the Pin It bookmark tool when you're on the page.
3.    Choose which image you want to use on your pin. Try using the least salesy image you have.
If you have no images on your blog post, then you'll need to add one – because Pinterest is image-based.
4.    As shown above, the Pin will open up with the image you chose, and you'll pick the board you want to put it on and write a bit of text.
Most people prefer short text instead of long, drawn out paragraphs that take up their Pin page.
5.    Click the Pin It red button and hope that it goes viral on Pinterest!
Pin From Squidoo
I'm still a Squidoo.com advocate. I use it for tangibles primarily, and it converts well.
So you can make a Squidoo lens on an Amazon item and then go Pin It from your bookmark tool or from the built in Pin option within Squidoo.
I'm not surprised that Squidoo has this built in.
They're very good about merging social sharing options into the site.
So here's how you pin something from your Squidoo lens:
1.    Go to the lens that you want to pin.

2.    Use the built in Pin It button to pin your lens (far right below the title).
3.    Pick your board and write your text.
Always make sure you add the name of the product so that it's "findable" on Pinterest and in search engines.
4.    Click the red Pin It button and wait for it to go viral!
Pin From YouTube
You can Pin videos on Pinterest.
Now don't go spamming up the place with "make money online" videos but there are cool ways to share videos on Pinterest that can help drive traffic to your sites or lenses!
1.    Post your video on YouTube with your hyperlink in the description area.
2.    Go to the video and click your Pin It bookmark. You may get this message:
3.    If you get that message, then go straight to Pinterest.com and click the Add+ button in the top right corner.
4.    A new box will pop up, allowing you to enter the URL of the YouTube video. Paste the URL in and click Find Images.
5.    Sometimes, when you do this, it will show a blank image in the box where the picture is supposed to be. If this happens, just click Next until it find a still image from the video.
6.    Pick the board you want it on, enter some relevant text, and click the red Pin It button!
Tweet and Facebook Your Pins (G+ Too!)
All of this social bookmarking is a two way street.
You want to first create content on your sites or blogs.
Then pin them on Pinterest.
But then you want to Tweet, FaceBook and Google Plus your pins, too.
You'll see a list to the right side of your pins that allow you to do several things:
·         Like it on FaceBook
·         Tweet it
·         Embed it
·         Email it
·         Report it
Obviously, you're not going to report it – but you can use the other options.
I wouldn't go spamming people via email with your pins, but it's okay to embed, tweet or Like your pins and help spread the word.
On Google Plus, you'll just have to grab the URL of the actual Pin on Pinterest.
So  I'll go to Google Plus and post the URL
Now why wouldn't I just link directly to Amazon or to my Squidoo lens?
Because I'd like people to click through on the Pin and repin it and help it go viral – more exposure that way than taking them out of the loop and sending them straight to the product.
Reminder About Ethical Marketing Practices (so you don't screw it up for the rest of us)
Like a Mom, I'm going to nag you here at the end. I'm seeing marketers already going about it all wrong on Pinterest.
Somehow they think volume converts into riches. I promise you, it doesn't.
People are becoming more immune to sterile recommendations.
They want the real stuff.
So here's the WRONG way to do a pin:
Go to one of your niche specific sites and pin every item on it.
Do it with a price on it, and instead of writing a little blurb about why you like that item, just highlight the text and let it paste it all into the description for you.
I've already unfollowed several marketers who are doing this.
I can find sites like that on my own. I want real person recommendations on Pinterest!
At least have the respect to tell me what you like about something you Pin.
Okay end of lecture. I want you to go have fun and Pin things you really like – and tap into niches that rally make Pinning fun for you.
This is still the ground floor on Pinterest – it's still fairly new to the mainstream public and still closed to the public, being an invite-only site.
About using Images for Pinterest:
Buying licensed ROYALTY FREE IMAGES are what I recommend for using on your blogs and for creating your own viral images to use on social networks and to get shared on places like Pinterest.
The ONLY way you can be sure you are not breaking copyright terms somewhere is to OWN the images you are using.
I have a
Christmas Graphics pack for sale here
as well as a MASSIVE nearly 9,000 images
royalty free graphics pack here
that will cover every need you have for your marketing and to illustrate your pages.
They are a brilliant starting point, cheap as chips, and you can be confident about using them!
Check them out, and you get to sleep better at night knowing you have done everything possible to ensure you are only and always using properly licensed royalty free images!!!
More Resources

In this section I'll post some of the other resources that you can get about how to use Pinterest for business and the best niches to focus on with your Pinterest marketing.
Since Pinterest is such a popular social networking tool for internet marketing maybe you are interested in viewing some training videos showing how to set up your accounts and manage the most popular platforms used in social networking, as well as how to set up and build yourself a blog or website.

One of the products that I have available for my readers here is a video training pack that covers most of the internet marketing and social networking platforms and gives a step by step guide for how to set up your accounts and how to get content loaded to them. Here are some products you can buy online that I think look very useful:
Learn more here about how to succeed as an Internet Marketer, by using the tutorials in the
Internet Marketing Video Vault Training Course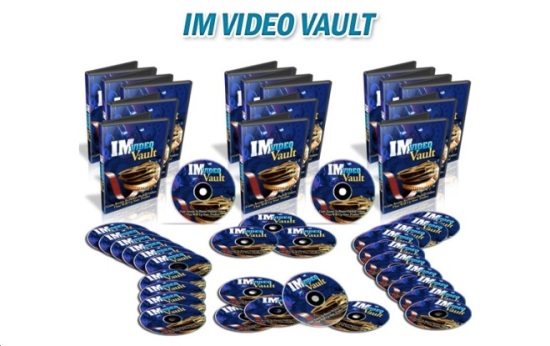 Below here I'm featuring more pages with helpful how-to-do-it  tips on how to use Pinterest for fun and for profit 
Feel free to submit your own story or article about it, and I will create your own page here with your contribution for the community to read.

More Tips for How To Do It Yourself: Internet & IM
Do you have a tip you want to contribute here? Share it!
Read the latest updates & rest of the how-to tips here:
Click the Title links below to see the latest how to do it tips and contributions to this page...

Click here to get your free copy of "
Let's Make Money Online With Internet Marketing
!"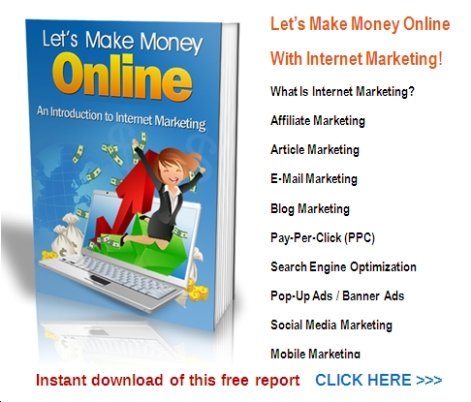 "Power Tips" magazine is back!
You Get A Free Complete Self Help Report delivered to your email box every edition, plus you get a free PLR article and other great gifts!

SUBSCRIBE BELOW ...  I promise you will want to USE what you learn!
I really want to know what you think of this site, this page, and to hear your tips or suggestions about it.
So please share your story or simply add a Comment in the comment box.
If you feel that the information on this page has been useful to you please give it a Like or share it with your friends - thanks!!

"You are a life Saver!!
I recently discovered this site and I can tell you that my life has not been the same. I now come here EVERYDAY and spend at least 1 hour.
I used to spend that time browsing online fashion and beauty magazine which just means that I spend more. Now I have replaced that habit with coming here.

In future I will think about contributing articles as well. Thank you! Thank you!! Thank you!!! and God bless"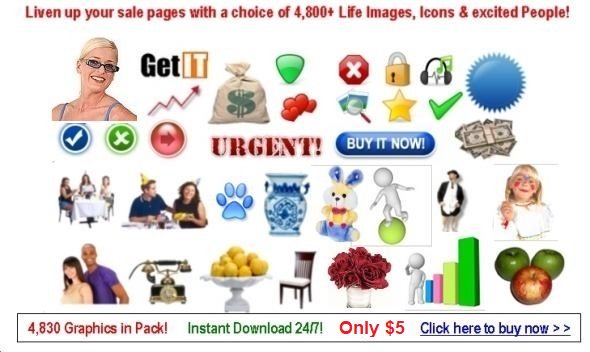 Contact Us | About Us | Terms of Use | Privacy Policy | FAQ | Testimonials

Amazon and the Amazon logo are trademarks of Amazon.com, Inc. or its affiliates. As an Amazon Associate I earn from qualifying purchases. Product prices and availability are accurate as of the date/time indicated and are subject to change. Any price and availability information displayed on [relevant Amazon Site(s), as applicable] at the time of purchase will apply to the purchase of this product.
Back to HOME PAGE of this  How to use Pinterest section of the site.