How To Start Stamp Collecting
On this page we will look at the basic steps of how to start stamp collecting. Learn the basics of the different kinds of stamps,  where to get them and learning about the the stamp values.
I had many, many years of fun with my own stamp collection.  It started simply with free used stamps from family and friends in Australia and overseas. 
I grouped them together into countries and then into categories, and loved playing with them.
Later on I would buy some of the inexpensive, but very attractive, foreign stamp packs that some countries put out simply as a revenue source for amateur collectors like myself.
When I married and stopped collecting, I used all the stamps for making greeting cards and notepaper, collating them and gluing the stamps to attractive good quality paper.  I still have some unused greeting cards left - lol!
I highly recommend that kids should learn about how to start stamp collecting as it is a very inexpensive hobby, they can enjoy it for years without sending you broke like with train sets or some of the other luxury collectables!
Old and young alike enjoy collecting, reminiscing, and exploring foreign countries through the hobby of stamp collecting!

Stamp collectors usually focus on one stamp collection category because there are numerous stamps and philatelic items issued.
The most popular stamp collections categories include postage stamps, Federal Duck stamp, souvenir sheets, first day covers (FDCs), First Day, and counterfeit or forged postage stamps.
Additionally, stamps may be categorized as definitive or commemorative stamps.
Definitive stamps are easy to find because they are common.
Commemorative stamps are specialty stamps celebrating events and occasions; only available for a limited time, but most can be found through various dealers.

To begin collecting stamps as a hobby, ask friends and family to save any stamps, especially foreign or unusual ones, to add to your collection.
With the global community the Internet provides, ask online friends, as well as fellow stamp collectors to send or swap stamps from foreign countries.
Grandparents and older relatives may also be a wealth of valuable resources when it comes to finding rare stamps.
Antique and philatelic shops are other places to begin building a solid foundation for a great stamp collection.
Subscription to magazines and related publications are also a great roadmap for stamp collecting.
Now we will look at some of the basic steps to collecting stamps in more detail below:

It Began with "One Penny Black" Stamp



The first stamp ever to be issued was of a portrait of a young Queen Victoria in 1840 Britain, called "One Penny Black".
By the 1860s, the activity of collecting stamps was already beginning to become a popular pursuit, particularly for children.

Further on into the 1800's, it was named "timbromania", that is, "stamp madness".
The activity gained a huge following in Britain and eventually all over Europe and its colonies, so much so that businesses with the sole purpose of providing services for stamp collectors began to come about.
These companies often sold stamps as well as supplies related to stamp collecting, such as stamp albums, in which the collected postage stamps are neatly stored.

In the United States, it was the rise in value of the postage stamps issued in the 1920s that provided much publicity and heightened interest on stamp collecting.
By the 1930s numerous stamp collectors began to collect postage stamp issues of that decade by the hundreds, in the hope that, similar to the stamps of the previous decade, these too would become of great value in the future.
But perhaps because of the high availability of such stamps, the "rarity" factor was lost and to this day, stamps from the 30's are still available at very affordable rates.

The hobby of stamp collecting has also evolved into a much serious and organized activity regarding postage stamps, called philately, which is the study of postage stamps.

Rare postage stamps are perhaps one of the easiest to store and the most transferable investments, and are hence an ideal substitute to collecting artwork or precious jewelry.   

Refer to Stamp Catalogues & Magazines



For those who want more information about stamps, and are curious about the value of the stamps they are collecting, they should get themselves some stamp catalogues.
This is where collectors get the lowdown on stamps. A stamp catalogue contains various information about stamps such as its cost, background, history, identification, etc.
Often these stamp catalogues are categorized by time period, country, etc.
Stamp collecting catalogues help the collector in choosing the stamps he wants to purchase.
It is a one-stop guide to the various stamps available in that place.
This type of publication gives information about the stamp, its value, how to identify them and tips on collecting them.

These catalogues can be purchased in stamp shops, and stamp shows.
The widespread popularity of collecting stamps tremendously increased several years after the launch of the first postage stamp in 1840.
This phenomenon prompted the publication of stamp catalogs.
The release of catalogs created a dramatic transformation on the hobby of stamp collection.
It has made the pastime more interesting and systematic.
Catalogs are grouped into two major categories:

1.    General Catalogs

These catalogs include the lists, illustrations, descriptions and evaluations of all postage stamps of the world.

2.    Specialized Catalogs

These are catalogs which have specific listing of stamps from a single country or a particular kind of stamps.

They serve the collector 2 major purposes:
1.    Stamp Identification

Once a collector finds the exact picture in the catalog which matches his stamp, he can easily get all the information he needs to know- category, origin, date of publication etc.

2.    Stamp Value

Catalogs are a collector's reference for stamp values.
However, prices written in these catalogs are not always accurate.
Since stamp catalogs are published once every year, and the market value varies unpredictably, estimated values in the catalog can either be lower or higher than the present market value.
It can only serve as guides to actual market values.

For years, stamp catalogs gave collectors a lot of advantage. However, it is limited.
And because the number of new hobbyists continued to grow, publishing houses and even collectors' clubs felt the need to have a more informative and creative readings for collectors- in the form of magazines.
Soon, the popularity of this pastime further accelerated, as new magazines and journals emerge one after the other.
Some of the most famous stamp collectors' magazines are:
- American Philatelist
- Australian Stamps
- Canadian Stamp News
- The Compulatelist
- Gibson's Stamp Monthly
- Global Stamp News
- The GB Journal
- International Stamp News
- Linn's Stamp News
- Mekeel's and Stamps Magazine
- The Philatelic FKR Magazine
- Scott Stamp Monthly
- Stamp Collector

Each magazine came out with its own gimmicks and attractions. Other magazine outfits took the edge in frequency.
Some of them release an issue every quarter, some, every monthly, and some, weekly.
Most of them also included stories and highlights such as: analysis and advice of leading stamp collecting authorities, the 100 most valuable stamps, the world's largest stamp marketplace, and many more.

Stamp collectors' magazines do not only inform. They entertain. They persuade. Indeed, they made stamp collecting a worthwhile hobby.

Even collectors' clubs released informative magazines and journals on stamps and stamp collection.
These journals turned out to be the hand book of every stamp collector, beginner or expert.

Decide What Type of Stamps You Want to Collect



Although there's no explicit rule written about having a specialization in stamps, it's always better for a person to have a favorite type of stamp as it would give your collection meaning and direction.

When you attach emotional value to your collection, you'll be more motivated in finding new additions for your hobby.
It will also give shape and life to your collection as you'll be in the say in the future "My collection is mostly about…because…"
Still, it's also nice if you do have several stamps to represent other types and make your collection well-rounded.

How to Distinguish Different Kinds of Stamps

Before you begin with your new hobby, you must first familiarize yourself with the various kinds of stamps that are out in the market.
You'll be better able to appreciate the value and beauty of your collection when you can correctly recognize the classification of the stamps in your possession.

STAMPS ACCORDING TO TYPES

Definitive – The first of all stamps was called Penny Black from Great Britain; it was also a definitive stamp.
Definitive stamps are often small-sized and monochromatic, and are the small regular stamps that we're used to seeing
Definitive stamps are not printed in limited editions; they are in fact sold widely and in various denominations for them to be used in different types of mails.

Commemorative – These stamps on the other hand are often produced in honor of commemorative, which are stamps that are produced in honor of an historical or celebrated event or figure 
The first commemorative stamps ever produced in the United States in 1893 memorialized the discovery of the New World by Christopher Columbus.
Since then, production of commemorative stamps has never ceased.
If you would care to observe, you'd see that commemorative stamps are generally bigger than the usual type of stamps – definitive – that we are used to.
They are also printed in smaller quantities – around a hundred to two hundred million and in comparison with the billions of printings of definitive stamps.
It's very rare if commemorative stamps that ran out of stock are actually reprinted.
These stamps are tagged with standard first class rates.

Special – This is a fairly recent classification used for stamps; special stamps possess characteristics of both definitive and commemorative stamps.
Most of these special stamps in the United States tend to contain Christmas or love themes. Special stamps that are even bigger than commemorative stamps and contain pictures that revolve on themes like Christmas and love.
Although larger than commemorative stamps, special stamps are generally sold at common rates.
Only when they become very much in demand are they reprinted and sold for higher rates.
Special stamps are usually confused with definitive stamps and commemorative stamps as their characteristics are very similar.
Like definitive stamps, special stamps can be used for postage, but special stamps are more elaborate and attractive.
Like commemorative stamps, special stamps celebrate specific events, but they are issued a few weeks before the occasion rather than on the day of the occasion itself, this allows specials stamps to be available during the season in mind.
Unlike commemorative stamps, which are primarily for collecting purposes, special stamps are used by more people as they are released during occasions when people send a lot of mail.
The production of special stamps are not as limited as that of the commemorative stamps since special stamps are usually intended to be used for a period of time rather than just a one-day event.

Christmas is not the only occasion when special stamps are released.
Some time around Valentine's Day, love-themed stamps are released in the US, since 1973.
They are typically used for sending valentine cards and packages.
Some love-themed stamps are also used for sending wedding invitations throughout the year.
In Japan, where New Year's Day is more celebrated than Christmas, New Year stamps are also released.

Some places issue special stamps for United Nations Day, independence day, or other national holidays, but such stamps are usually used as commemorative stamps since rarely would people send United Nations Day cards as much as they would send Christmas greetings.

Certain special stamps released by the United States and the United Kingdom have failed because they are rather too specialized.
Examples of which are birthday stamps and get well soon stamps.
Rarely did they appear in the mail because such occasions are too scattered to for people to buy stamps for them by bulk as people would for Valentine's and Christmas.

The more popular special stamps are successful because they can be used whenever the occasion they celebrate comes.
This is especially true in the United States, where stamps usually retain their value and validity, making them usable even after several years.
Thus this year's special Christmas Stamp can still be used for the next Christmas and several Christmases thereafter.

Some other recently popular special stamps are those that signify a special theme of the year.
For instance, places that observe Chinese traditions, like the Chinese zodiac, issue special stamps that celebrate the assigned animal for that year (e.g. Year of the Dog stamps).
There are also special stamps that would depict pictures of things and personalities that normally would not appear in stamps, an example of this would be Disney stamps, some of which can be used for postage while still having a decorative purpose.

STAMPS ACCORDING TO FORMAT

Sheets – Most stamps are generally printed in this format, also known as panes.

Coils – Lengthy strips or rolls of stamps that are sold in vending machines; they present a convenient way of purchasing stamps even during non-working hours of the postal office.
Booklets – Another convenient method of buying and owning stamps, booklets can be rather easily kept in one's wallet or bag.
STAMPS ACCORDING TO PURPOSE

Regular – Regular stamps for regular mail

Special Delivery – Issued in the 1800's, these stamps are – naturally – used for special deliveries

Postage Due – Stamps that indicate the amount due for postage

Airmail – Stamps that are specifically designed for various airmail and special services such as parcel post
STAMPS ACCORDING TO CONDITION

Unused – Stamps that you purchase from stores – online or offline – that are brand new are also called unused stamps.
These stamps therefore have higher rates than second hand ones – unless the former is a definitive stamp while the other comes from a special or limited edition.

Used – These stamps have been used; placing stamps in albums are not counted of course.
Since these stamps are secondhand, it's more difficult to find them good buyers unless – again – they're extremely in demand

Mint – When stamps are described in mint condition, this basically means that the stamp on your hands has never been used and has retained its original form or beauty even though many years have already passed.
Naturally, stamps of this ilk always fetch a higher price than what's usual.
The most popular stamp collections categories include postage stamps, Federal Duck stamp, souvenir sheets, first day covers (FDCs), First Day, and counterfeit or forged postage stamps.
Sources to Get Your Stamps From

Stamp collecting is a wonderful hobby that anyone can get started on today.
Individuals can start on their collection by going through their old letters and unearthing stamps that they already have in their possession.
Afterwards, they can go to their local hobby shop to get their first bucket of stamps!
There are many places to choose from and where you can purchase your stamps.
If you try searching the Internet, you'll see that there are a number of online auctions that offer rare and collectible stamps for bidding.
Some companies also distribute catalogues which feature different sets of stamps.
If you browse the classifieds of your local paper, you'll no doubt be able to see as well ads that offer to buy or sell stamps.
Get stamps from friends, family, stamp clubs
The sky is virtually the limit when it comes to purchasing stamps but do keep in mind that there's no need to spend every time you wish to add on to your collection.
With just a little charm, you'll be able to obtain lots of stamps by paying nary a cent!
How? It's quite simple! All you have to do is approach your parents, friends, relatives and acquaintances and let them know that you're starting a new hobby.
When they realize that you're into stamp collecting, they'll be dropping by once in a while to give you stamps – things they have no use of but you obviously value!
 A great way to get stamps for free is to inform friends and family about your hobby. They might have stamps from old envelopes that contain all kinds of stamps. This is also a great way to get your hands on international stamps.
Ask for office mail envelopes. 
Family, friends or a friend of a friend who work at the office can reach office mails. 
Businesses receive mails from all over and may get mails from other countries as well.  It will be a good addition to the collection.

Companies producing stamps usually offer free postage stamps and sell some as well. 
This is a good way to obtain stamps, and buying them from home, too. 
Those that are of no interest to be bought are sent back and the recipient should pay for the return of these stamps.

Tradings stamps from fellow stamp collectors is also a great way to get new stamps.

Those who are really enthusiastic about stamp collecting should join a stamp collector's organization, or club.
This is a great way to meet other stamp collectors, and be updated with the latest news and events concerning stamp collecting.
Old collectors are only too happy to help budding collectors and would give out their extra stamps. 
Club members often give their stamps out as prizes or sell them inexpensively
Check out stamp auctions.
They usually have a variety of stamps that are really hard to find in the market.
Contact your local wildlife bureau, or wildlife conservation groups such as the Sierra Club.
These groups will occasionally issue wildlife stamps with pictures of endangered species, and will sell them, or even give them away at the end of the year.
These may include Federal Duck stamps, which are issued along with licenses for duck hunting.
Buy Stamps From All Over the World with eBay
Many people may not be aware of it, but eBay.com is fast becoming one of the best ways to buy, sell and trade stamps. 
Philatelists have discovered that eBay is a great way to expand and improve their stamp collection.

Surfing through the website, one will be able to find stamps of various kinds. 
There are singles, used or unused, historical, themed, freaks and oddities, whole sheets and collections or lots from the United States, Australia, Canada and other British Commonwealth territories, the United Kingdom, Africa, Asia, Europe, Latin America, Middle East, non-country Topical & Specialty and Worldwide issue stamps.

Realizing this excellent venue to promote philately and enhance exchanges and transactions, organizations such as the American Philatelic Society, American Stamp Dealers Association (ASDA), and stamp and coin collectors' clubs became affiliated with the eBay stamp collections pages. 
There are links to Industry Publications, chats ad discussion forums, events, and scanning image authentication tools for prospective philatelist eBay users. 

However, people using eBay for their stamp collection need to follow the Code of conduct that is based on Philatelic Code of Ethics, the Standing Resolutions of the American Philatelic Society, and specific conditions of sale that are used in typical trade and transaction practice by the organized philatelic community. 
eBay developed this with the American Philatelic Society aid in improving safe transactions in the Stamps category of eBay.  Traders are encouraged to follow the code of conduct when they sell stamps on eBay. 
If they disobey, eBay could impose disciplinary action or even suspend or take away their selling privileges.

By following the guidelines, the stamp seller agrees not transact fakes or stamps in unacceptable condition, unless they clearly declare the stamps as fakes or reproductions or altered. 
They also agree not to take part in advertisement and transaction of stamps by wrong practices like false or misleading claims and inaccurate information. 
They also agree not to transact stamps from questionable sources or owners, to refund the payment for stamps that an approved expert has found to be different from the stamp originally advertised and offered by the seller, and to follow all laws related to philatelic concerns.

Another main tool in the eBay stamp collection category is Quick I.D., an online authentication tool for stamps. 
Traditionally, stamps are identified through the formal certification process done by the American Philatelic Expertizing Service (APEX).  However, this service is expensive. 
If a person is thinking of buying stamps in the web, or wants to research on stamps in his own collection, they can use Quick I.D.

So, increase the enjoyment in stamp collection through the features of eBay's stamp category.

Set up your Stamp Collecting Kit:
What a beginner needs to start collecting stamps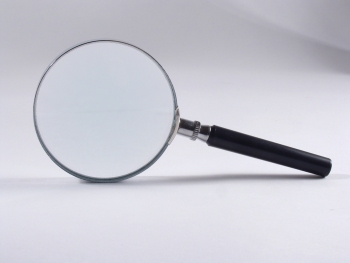 A stamp collection kit is complete with materials necessary to start the hobby.
Kits come in different versions – deluxe series, for professional collectors, starter series, for beginners and junior series, for kids.
Junior and starter series help kids and beginners to mount and design easily, while professional series allow experts to freely create their own style.
However, Most kits include the following:
1. STAMPS

Junior kits contain 50-100 U.S. stamps. While more advanced series contain up to 2000 pieces.

Tips:    Don't get overly ambitious at the start. Work on with an initial set of one to two thousand different stamps. Too much pile can be exhausting which will eventually lessen one's enthusiasm.
2. Hinges

A stamp hinge is a small piece of thin, but tough, paper applied with a special adhesive.
These are used to hold the stamps in place. There are a variety of hinges depending on how you would mount your stamp.

Hinges come in different sizes and styles and are in almost universal use.

Tips:    Both ends of the hinge should be moistened. Do not wet the entire hinge. Lesser moisture will prevent damaging the stamps and can make the album look neat.
3. Stamp Albums.
Your stamps have to be stored and displayed well in a protected folder.
Stamps lose its value if it is not well taken cared of. Try to invest in a good stamp album. Then update your collection from time to time.
There are a lot of different types of stamp albums. There are specialty stamp albums that cater to different topics or events.
There are even stamp albums that have several themes so that more than one category can be placed.
Albums fall under two categories-"printed" and "blank".
Printed ones give spaces with outlines and descriptions of what stamp that is to be placed in each space. These are perfect for beginners and kids.
However, many professional and advanced collectors prefer to use them throughout their entire collecting life.
Tips: Choose loose-leaf albums. It will allow you to insert blank pages wherever you wish to and easily remove sections for rearrangement.
Duplicate, new and not-yet-mounted stamps can be kept safe in Stock books.
4. Magnifying Glass

You are going to need a magnifier to look closely into the imprints of a stamp.
These optical instruments help you examine your mini treasures up close and personal.
Stamps tend to be tiny, and even the larger ones have text that is hard to decipher.
A good set of magnifying tools can help you spot damage, tears, and detail of stamps.
One of the most important tools for a serious stamp collector is a good quality magnifying glass. Most of them carry one wherever they go.
Being able to examine your stamps up close is important as the value of your stamps is dependent on their condition, however, miniscule they may be.
There are different things and information to learn about a stamp just by looking at it.
Also, this is used to check the stamp's condition and its features.
Tips:    A magnifying glass with a lens power of 3 or 4 is satisfactory.
5. Stockbooks   This is somewhat like an album. The difference is that it has special storage devices.
This would probably include clear pockets to aid in arranging and viewing.

6. Transparent Envelopes – Also known as Glassine envelopes.
If you are looking for transit storage for your stamps, a place to put them before mounting them in your collection, glassine envelopes are the way to go. 
These aid in sorting and used as storage for stamps.

Avoid using paper envelopes as they have a high acid content that could very well damage your stamps.
These envelopes also make a great container when mailing or giving stamps to other people.

7. Tongs

This is a tool used to pick up and hold a stamp when mounting or classifying.
This will help the stamp collector in handling stamp collectibles and prevent them from getting damaged.
Stamp tongs are specially designed tools that look like tweezers.
That given, you may be tempted to ask whether tweezers would do instead.
The answer to that is a resounding "No!"
Stamp tongs are built with blunt edges as opposed to the angular, sharp edges tweezers have.
Tongs are especially designed to pick up and handle stamps so they do not damage or mark them in the process.
Stamps, although they used in heavy duty postal service, are actually sensitive artifacts.

If you are tempted to handle your stamps with your bare hands, for goodness' sakes, don't.
This would only increase the chances that you damage your stamps. And, of course, damaged stamps are a tragedy to any serious collector, especially if it is a rare one.

Tips: Use tongs in place of fingers to avoid damaging or folding the stamps.

The more sophisticated kits will also include:

8. Perforation Gauge.
This is a device used when measuring the perforations or the holes between two stamps or a block of stamps.
Perforation gauges help collectors count how many perforations a stamp has per 2-cms.
Perforations are those jaggy semicircle holes at the sides of your stamps that are formed when the stamps are separated from each other.
Perforations are another feature that an avid stamp collector should pay attention to.

Advanced stamp collectors are interested in knowing more about these holes. It could also be used to spot a rare stamp from a common one. 
9. Millimeter rule.
This measures the size of the stamp and watermark sensor, used to detect the water mark on the stamp.

10. Watermark Detector. 
A watermark detector is a device that you can use on stamps to discover any hidden prints and patterns in it, this is very handy in viewing hidden, embossed or imprinted patterns that stamps may or may not have..
The marks are usually found on the paper the stamps are made of and printed on.
It is a great tool for detecting unusual and rare stamps. Forgery can be easily identified by using it as well.
It is interesting to note that some stamps may seem similar, but upon closer inspection will reveal that they have different watermarks.
Being a serious stamp collector means you have to pay attention to even minute details.

11.  Magazines and Books about Stamps.
This is one thing beginners should check out. It would be good to know which stamp has value and which ones don't. The guidelines about stamp collecting can be learned here as well. Read these and you'll be informed more about the world of stamps.
As you become more experienced and serious about stamp collecting you may also want to include in your kit items such as:
12. Ultra-violet lamps.
These are used to expose hidden materials that must have been utilized during stamp printing.
13. Color guides.
These help the collector in identifying the specific color that is found on the stamps.

14. Stamp-lifting fluids.
These are chemical substances that help the collector remove the stamp from the paper or envelope from which it is placed.

15. Stamp periodicals and magazines.
These can provide sources of information the collector can find useful.
These products are deemed useful for the serious stamp collector.
Although not all are quite essential, all of them are going to useful in your quest for that wonderful stamp collection.

How to Remove stamps from paper:


The Basics on Stamp Soaking



For the people who collect stamps, starting the hobby begins with meticulous preparation.

Before even thinking about soaking used stamps that are still attached to the envelope paper in water, there is a need to sort good stamps from bad stamps.
First of all, you have to collect all the envelopes with their stamps attached.
Like sorting laundry, stamps need to be sorted as well because of color and ink, setting aside stamps that have colored paper on the back and stamps printed with red and purple due to colored cancellations.
You may then want to sort or organized them before and after soaking.
Get your tools ready for the soaking and mounting process – your stamp tongs, scissors, and a saucer with lukewarm water, towels, and such.
In addition, stamps that are dark in color, stamps printed on paper of poor quality or stamps that have any kind of colored ink which can disperse in water should also be set aside.
The reason behind this is that when soaked, these colors might stain the good stamps.
Now, take an envelope and cut the envelope around the area around the stamp.
Make sure you leave enough space so that it is easier to handle the stamp.
You can then place the stamp along with the paper it is stuck to – reasonably trimmed by your earlier action on the saucer of water.
Make sure you put the stamp in with its front facing up. If possible avoid having the stamp getting damp on the face.

Also, avoid putting too many stamps in the saucer at the same time. The purpose of soaking the stamps is so that the stamp gum dissolves.
However, the gum also can cause the stamps in the saucer to stick to each other if they are not properly spaced.

Make sure you use lukewarm water. Hot water can cause the color of the stamp to spread or stain.
Now, place the stamps on a towel face-down. Use a pair of stamp tongs to separate the envelope paper from the stamps.
Wait until the adhesive dissipates which is tested by carefully testing the wet stamps by ease of sliding off paper.
Once the glue is completely dissolved, let the wet stamps dry on paper towels.
Although using a newspaper is fine, try avoiding paper that has colored ink on it as may stain the stamp.

Let the stamps dry. It may take a while and they may end up curled and wrinkled.
Do not fear, however, since the next step will take care of that problem. When the stamps are completely dry, place them flat in any book.
Once it is completely dry, use tongs to lift them one at a time and insert them in a heavy book like a directory or an encyclopedia.
This method will make the stamps look nice and flat.
Telephone directories do well for this. Just make sure the book does not have colored ink to stain the stamp. This step should take a few days.
Make sure, that you remove them immediately as paper contains acid that could damage your stamp.

When you are ready to store your stamps, you will need a stamp album. This is where you store your stamps and should be the centerpiece among your tools.
A good stamp album protects your stamps against chemicals, the elements, dust and dirt.
This is probably the piece of equipment you will want to invest a better deal of money in.
Shop around and compare products well before choosing a stamp album for purchase.

What can be done with the bad stamps mentioned earlier?
They are not entirely bad stamps because there is a way to include them in the stamp collection.
First, there is a need to trim off extra paper around surrounding the stamp.
To soak these, use cooler water than what was used earlier to let the stamps float.
Then wait until the glue is dissolved.
When the stamp has separated from the envelope, remove the stamp with stamp tongs, tweezer-like metal instruments used for handling stamps.
Once stamps have been gathered, dry them in a stamp drying book, until they can be included in the collection.

Complete collections or individual stamp specimens should be kept in a clean album or stock sheets, both making excellent display cases.
What can be done with the dirty or stained stamps? A little quantity of pure dishwashing liquid can be used for soaking.
Afterwards, rinse with cool and clean water. On the other hand, a weak water solution and some detergent can be used to treat badly stained stamps.
However, be very careful with this method because it might as well eliminate the ink.
Avid and beginner stamp collectors alike take special precautions when handling and preserving their stamp collections. 

Where and How to Store and Display Your Stamps

Now that you have a reasonable number of stamps to form a collection, it's time to sort them out.
Focus first on used stamps that you would have to remove bits of paper and the like to reclaim their original appearance.
When all of your stamps are completely free of excess material, categorize them according to your preferences.
It could be in alphabetical order or according to their themes.
These are few things to consider when selecting a new home for the stamps.

1.    Being a novice collector, the first album would be treated as the experimental one. 
Most starters would try out pages that are homemade and prefer the standard ones until they get ideas on how to pick their own album.

2.    Homemade pages such as binder notes, plain paper may be a permanent choice for the reason that it can be designed in a way that would suit the collector's own personality.

3.    Shopping for a stamp album sure would be a bit difficult at first.  Merchants would claim that one album is the finest from the others but care must be taken. 
It may be pricey, or look good or has a fine layout.  Being a wise shopper, one should note that albums are available at a lower cost which gives out information on how to care for the stamps and other facts about stamps.

4.    Blank pages that fit three-holed binders guaranteed to be acid-free are available. 
Since many does not like standard albums' style, these pages are an option and are easy to assemble.

5.    Some album designs have potential problems.  Some are made to have stamps arranged on both the front and back of the pages which makes the stamp tangle with each other when reopened. 
This quality may be such a bother but other aspects are good, the option is to search for plastic sheets to be placed in between pages to prevent tangling of the stamps.

6.    Albums may seem to be a good choice because of its price.  Make sure that paper used is not flimsy and can carry the weight of the increasing amount of stamp collection available.

These said, it is still wise to chew over things before purchasing.  It is wise to mind the budget. 
Not all can choose the best album at first glance so be not disheartened as this can serve as a transient home for new stamps.

Learn the Factors that Affect the Price of Stamps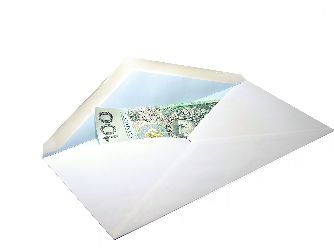 While the majority of U.S. issued postage stamps are easily accessible and not worth much in value, there does exist highly valuable stamps every collector seeks.
Some of these include: the 1865 British Guiana "Black on Magenta" , the Sweden "Three Skilling Banco" and "Hawaiian Missionaries."
Other various items of value valuable include souvenir sheets from foreign countries, rare plate number coils and unique misprints.
Popular, and more affordable, items among collectors are Confederate U.S. Stamps, United Nations Stamps, 19th Century Stamps, Asia Stamps, and UK Stamps.
There are a lot of things that can affect the price of stamps and you'll learn about all of them in here to help you work out the value of certain stamps before you buy or sell any.

FACTOR #1 TYPE OF STAMPS
Different types of stamps fetch different prices.

Definitive Stamps – These stamps are the regular small stamps that we are used to seeing all our lives.
They are priced at common rates since they're subject to daily, routine use.
These definitive stamps can be seen glued at the back of personal greeting cards sent by your parents during Easter or on newsletters that sell none of the things you're interested in.

Commemorative Stamps – If definitive stamps are produced by the billions, commemorative stamps tend to have a more "conservative" production rate and are distributed only by the millions.
As you have no doubt deduced by now, these stamps were created in commemoration of a historical event or figure.
Because of their limited edition status, they are priced slightly higher than definitive stamps.
Commemorative stamps are RARELY reproduced so be sure to buy one of each release when you have the chance!

Special Stamps – This category was simply coined in recent years to describe the stamps that are especially produced for an occasion like Christmas or Valentine's Day.
These stamps are bigger than commemorative stamps but their prices – depending on their production rate – can be cheaper or more expensive than the latter.

FACTOR # 2  RARITY
Naturally, the rarer a particular stamp, the higher value it is given.
Stamps are classified as rare when there are only limited original copies available in the market.
This may be because the stamp has been released long in the past and only a few of it are left existing OR it could be a new stamp with a limited release.

Naturally, one cannot immediately expect to be paid a great amount of money the moment he says his stamp is of rare quality.
Experts must be consulted so that the stamp's authenticity may truly be verified.

FACTOR #3  HISTORICAL SIGNIFICANCE
Stamps that have historical significance also command huge prices in the market.
The first stamp ever made was the Penny Black in Great Britain and this obviously makes it a collectible item.
The first basketball stamp is yet another example; you would have to visit Philippines, however, if you wish to obtain it from its country of origin.

FACTOR #4  CONDITION
Unused Condition – Stamps that are considered unused will generally fetch a better price than one that's used but of the same edition.
Secondhand rare stamps however may be tagged at a higher price than unused brand new stamps.

Mint Condition – It's very rare to see stamps that are truly in mint condition, especially those that are more than a decade old.
A stamp in mint condition is one whose original beauty has been preserved throughout the years.
No cuts, tears, folds or any other flaw mar its appearance.

Stamps in mint condition will always sell at a good price because of the amount of care bestowed upon them by their owners.

FACTOR #5  AUTHENTICITY
There are a number of organizations and experts today that can provide generally accepted certifications of authenticity for stamps.
These documents serve as proof of the stamp's validity and directly contribute to the added value of the stamp.

If you wish to ensure that auction houses will peg your stamps at the price they deserve, make sure you procure all the necessary papers to completely prove your collection's genuineness!
One of the following can make your stamp more or less valuable:

1.    Distortions
The condition of the stamp is the easiest factor in determining its value.
Distortions occur while laying out, printing, cutting and transporting stamps.
The effect can be a bent corner, misaligned margins or a stained appearance thus an unintentional worth is created for that item.

2.    Watermarks
Watermarks greatly affect the value of a stamp. It proves its authenticity.
All US adhesive stamps from 1895 to 1916 and US embossed envelopes were printed on watermarked paper.

3.    Perforations
Perforations are small holes having a distance of 20 millimeters away from the next.
The number of holes counted within that distance is the "gauge" of the perforation.
Any gauge not equal to the world standard distance of 20 millimeters means that the stamp is faked.

4.    Peculiarities
Errors can make a stamp look peculiar. Typographical mistakes, inaccurate measurements and improper alignments are some examples.
The more spectacular the errors in printing, the more value it can have.
A JF Kennedy stamp with his nose printed upside down, an airplane with a missing propeller, or a national flower with a wrong name will be a rare collection and will surely cost much.

These factors are ideally the basis for determining the value of a stamp. However, most collectors base it solely on condition and age.
But if one desires to improve in determining a stamp's worth, the following can help:
-    Browse stamp catalogs more often
-    Be familiar with the different kinds of stamps
-    Get involved with a stamp collectors' club
-    Join a stamp collectors' chat room

Various ways of determining stamp values are now available.
E-bay and online catalogs are also accessible for collectors who want faster inquiry results.
However, being able to manually determine stamp values is a fair advantage. It is a mark of a genuine stamp collector.

How to Grade Your Stamps

Basically, the grading and condition of a stamp is the same for all stamp collectors in any part of the world. 
So how does a stamp get to make that all-elusive grade?

What is a grade?
First things first, a grade involves centering, gum and cancels. 
It basically describes the design of the stamp and just how well the design is located right in the middle and in between the stamp's perforations. 

The stamp must be looked at both vertically and horizontally on the stamp paper. 

The grade of the stamps are given out similar to how a grade will be given out in an exam in schools, such as:  excellent or  poor.

The grades
A stamp that has been given a grade of  "superb" basically means that it is perfect and possesses the qualities that are the finest. 

A grade that says "extremely fine" basically mean that the stamp is almost close to perfection. 
It also means that the design is centered well.  The margins are even around the stamp. 

Cancels present in such a stamp are hardly perceptible and are generally neat. 
The condition of the stamp is bring, it possesses a rich color and is clean.

Although most stamps made early on are seldom, if not never, seen in such a condition. 

Stamps that are given the grade of "very fine" is centered well.  It is also balanced and the margins are appropriate, though not even. 
Just as the previous grade, the stamp possess no undesirable faults. 
Believe it or not, it is this grade that is usually used in many stamp catalogs.

A stamp that has been given a grade of fine or very fine has a design that is a little off the center. 
The general condition of the stamp is that it has no such faults.

Meanwhile, a stamp that has been given the grade of fine is where the design could be found as not centered, both vertically as well as horizontally. 
However, the stamp's general condition is that it possesses no faults.

A stamp that has been given the grade of average or good mean that its design is not centered. 

There are no available tears or spots that are thin.  Stamps that are given such a grade are collected less.

A stamp that has been given the grade of poor means that the design is not centered and the found perforations extend into the stamp's design. 
The cancellation marks are also heavy, thick, blurred and smeared. 
Stamps with such a grade are generally not suited to be collected.

What are the conditions of the stamp? 

A stamp's condition is the basic description of its obvious characteristics, such as the stamp paper used, the ink, or the gum. 

A stamp that has been given the condition of positive generally mean that the stamp is clear, and has a crisp impression of its printing.  It also has colors that are rich and fresh. 

However, faults may be considered when there is any part that has been damaged, altered or modified. The color of the stamp may also be stained. 
In such cases, any attempt to clean it up may just as well result to the color being changed permanently.  
The stamp may also be considered as having faults if the paper has some holes, or maybe torn, or has creases or stains.

Make money by selling your stamps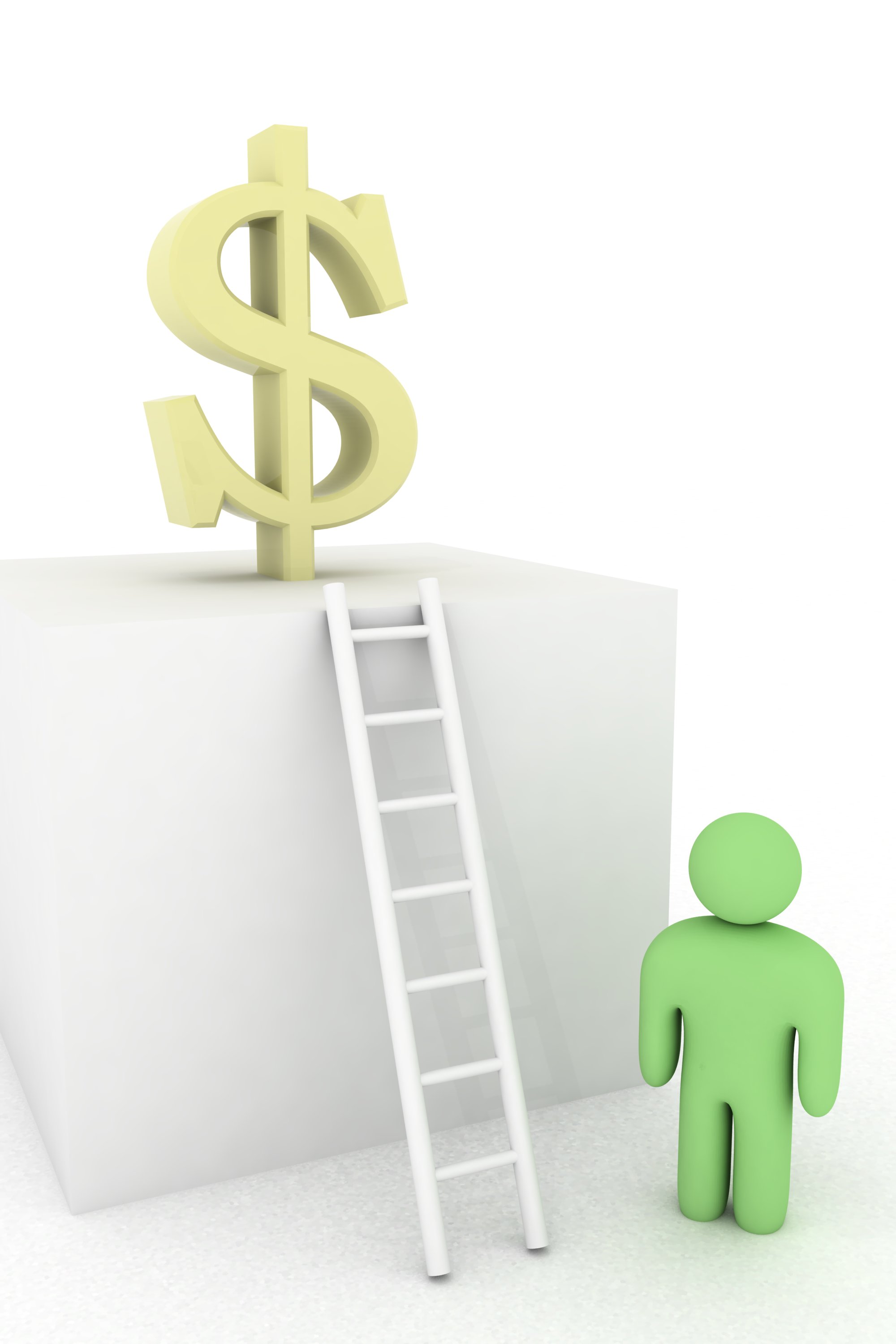 Those who have multiple copies of stamps, or stamps that they do not want could always sell these to stamp collectors or dealers.
Since stamp collecting is a serious hobby for most people, chances are that there will always be those who would be interested in acquiring your unwanted stamps.
As the saying goes, one man's garbage is another man's treasure.

Join a Stamp Collecting Club, or Organize Your Own!
It is always an enjoyable and greatly fulfilling experience when we are able to share our interests and passions with like-minded individuals.
As one of the most popular hobbies in the world, stamp collecting is one activity you won't have to enjoy on your own.
With a little patience and a bit of work, joining a stamp collecting club or organizing one on your own, where you can interact with people who have the same passion and interest in stamp collecting as you, will not be a problem at all.

How Do I Find a Stamp Collecting Club Around My Area?

By surfing the Internet, more likely than not, you will stumble upon a stamp collecting club located where you live along with instructions and details as to how to participate.
You can use a regular internet search engine to do this, but it might save you time if you visit the home pages of stamp organizations and search there instead.
Larger, more organized stamp collecting organizations have sections on their web site that provide lists of affiliated stamp collecting clubs, usually arranged by location.  

What if There's No Stamp Collecting Club in Existence in my Area?

You don't necessarily have to become a member of a stamp collecting club that's within your area – again, with the help of technology, you can participate in a stamp collecting club miles away from where you live.
These days stamp collecting clubs have their own sites on the internet, where you can trade information and news about the stamp collecting world.

But if you prefer participating in a club where you actually interact and socialize with fellow collectors, it wouldn't be a bad idea to perhaps start your own stamp collecting club within your community.
You can research over the internet about the beginnings of already existing stamp collecting clubs and start your club the way you did.
Coordinate with your local post office and ask permission to put up posters or signs announcing the formation of your club and inviting interested individuals.

You should also put up a place that your club can call home over the internet.
The easiest way to do so is through a web blog, which you can sign up for free of charge.
Help Your Kids Learn How to Start Stamp Collecting

There's no question about the interest and fun value of learning how to start stamp collecting for kids.
All you have to do is let them see special stamps that contain famous cartoon figures and they're instantly hooked!
Add a few interesting facts about other types of stamps – like explaining how many Sony Playstation sets they can purchase with a rare stamp – and you'll no doubt have an obsessive philatelist in your hand.

Indeed, there's no trouble in catching the interest of your kid – but the problem is how you can maintain that interest and turn your kid into a good stamp collector.

It would be such a waste if your kid started early on this hobby then end up bored or disappointed with his collection.
With proper training, however, you'll be able to ensure that your kid will be a responsible stamp collector and grow up with a hobby that he can always depend on to cheer him up – and maybe earn him a few bucks as well in the future.

Lesson 1: Let Your Kid Know about the Importance of Taking Responsibility

Kids are essentially immature and irresponsible but that doesn't mean they can't change or we can't train them to become more mature and responsible.
With the right motivation and guidance, your kid can become a good stamp collector – one who knows the value of his collection and gives it the care it deserves.

Don't force your kid to love his stamp collection if it's obvious that he's not into it.
There are just some things that parents and kids can never agree on.
On the other hand, don't be too harsh in reprimanding your kid when he commits a little mistake here and there.
That's the easiest way to drive your kid away and make him lose interest in stamp collecting entirely.

Lesson 2: Help Him Discover the Beauty of Stamps

Use illustrations and vivid descriptions to help him appreciate the stories behind each and every stamp he adds on to his collection.
Explain the significance of the Penny Black and commemorative stamps that were issued by countries like Afghanistan or Russia.

Kids are known to let their imaginations govern their minds and hearts so it's important for parents to capture their kids' imaginations as well if they wish to succeed in turning them into responsible stamp collectors.

Lesson 3: Lead by Example

One of the most difficult things to do when collecting stamps is sorting, cleaning and drying them.
Make sure that you teach your kid how to remove bits of paper stuck at the back of a stamp in a careful, step-by-step process.
Be patient if he doesn't get it at the first try.
Be properly impressed when he finally does it right.

Lesson 4: Mounting Stamps

The penultimate step in this process is teaching your kid how to properly mount his stamps.
Teach him how to organize stamps in an album and why some stamps should be always kept in front while other stamps are not worth keeping.
Let him know about the importance of keeping duplicates and how it will help him widen his collection.

Lesson 5: Trading and Earning

Even kids are not invulnerable to the lure of money. To increase your kid's love for stamp collecting, let him have his first try at trading stamps.
Make sure that he truly has a rare stamp he could sell at a profit.
His first trade will be something he'll remember for a very long time and it would also be the one that would serve as motivator to keep him hooked with stamp collecting – and away from befriending gangs or exposed to any bad influence.
Knowledge is Power!
It is really possible that you come across a really valuable stamp and discard it as useless all because you do not know enough about your hobby.
Try to know as much as you can about stamps, rarities, current values and useful trivia that will help you gauge the value of stamps in your collection.
It is possible that some glitch or error in a stamp has made it valuable, and if you are skilled, you are able to identify that.
Continue to Research
Stamp collectors comprise thousands of local and national organizations where buyers and sellers congregate to buy, sell, share, and swap stamps.
There also are national collectors' organizations, such as the American Philatelic Society in the United States.
Also, the ease and convenience of the Internet makes stamp collecting as a hobby much more enjoyable by allowing collectors to buy and sell stamps from the comfort of one's own home.
Stamp catalogues such as Stanley Gibbons, Scott catalogue, Michel, and Yvert are essential publications for earnest collectors around the world.
These catalogues serve handy guides for organizing, classifying, and appraising entire stamp collections, as well as individual items.
The American Stamp Dealer Association, Inc. (ASDA) is another excellent resource for both beginner and expert collectors.
ASDA hosts popular stamp shows across the nation drawing large crowds of beginners and experts alike
More Resources

You need to start setting up your stamp collecting kit. 
And one of the things you need to pay the most attention to is selecting the perfect stamp album for your needs and that you will be proud to show your stamps to friends in.
So since this is where you store your stamps and should be the centerpiece among your tools.
A good stamp album protects your stamps against chemicals, the elements, dust and dirt.
This is probably the piece of equipment you will want to invest a better deal of money in.
Shop around and compare products well before choosing a stamp album for purchase.
Below here I'm featuring more pages with helpful how-to-do-it  tips on how to start stamp collecting.

Feel free to submit your own story or article about it, and I will create your own page here with your contribution for the community to read.

More Tips for How To Do It Yourself: Hobbies & Collecting
Do you have a tip you want to contribute here? Share it!
Read the latest updates & rest of the how-to tips here:
Click the Title links below to see the latest how to do it tips and contributions to this page...


"Power Tips" magazine is back!
You Get A Free Complete Self Help Report delivered to your email box every edition, plus you get a free PLR article and other great gifts!

SUBSCRIBE BELOW ...  I promise you will want to USE what you learn!
I really want to know what you think of this site, this page, and to hear your tips or suggestions about it.
So please share your story or simply add a Comment in the comment box.
If you feel that the information on this page has been useful to you please give it a Like or share it with your friends - thanks!!

"You are a life Saver!!
I recently discovered this site and I can tell you that my life has not been the same. I now come here EVERYDAY and spend at least 1 hour.
I used to spend that time browsing online fashion and beauty magazine which just means that I spend more. Now I have replaced that habit with coming here.

In future I will think about contributing articles as well. Thank you! Thank you!! Thank you!!! and God bless"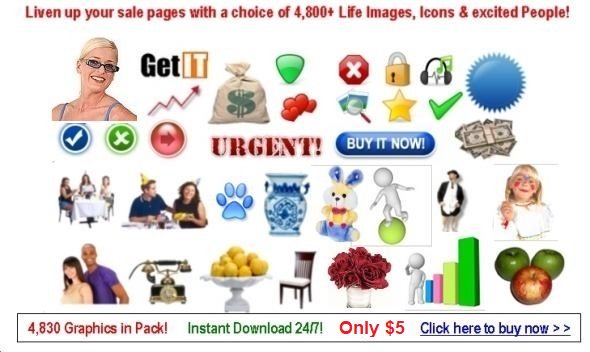 Contact Us | About Us | Terms of Use | Privacy Policy | FAQ | Testimonials

Amazon and the Amazon logo are trademarks of Amazon.com, Inc. or its affiliates. As an Amazon Associate I earn from qualifying purchases. Product prices and availability are accurate as of the date/time indicated and are subject to change. Any price and availability information displayed on [relevant Amazon Site(s), as applicable] at the time of purchase will apply to the purchase of this product.
Back to HOME PAGE of this how to start stamp collecting section of the site.