How to Plan a Christmas Party
If you have never before learned how to plan a Christmas party it can be very stressful the first time.
But in this section I'm loading more and more tips for Holiday party planning and party themes to make your next Christmas party stress free and fun
I'll cover the basics for the party and for decorating as well as some party supply reviews to help you when shopping online for your party goodies.

Christmas Party Planning Ideas
It's that wonderful time of the year when friends and family draw near to share their love with one another.
What better way to get together with the ones that you love and celebrate glad tidings than with a Christmas party?
If you are slotted to host a Christmas party this year, make it one that everyone will enjoy and completely unforgettable with this fabulous and easy to follow Christmas party planning ideas.
Start Early.
Don't wait until the week before your Christmas party to start planning it; start well in advance.
This will help you avoid stress and ensure that you include everything.
Pick a date about 2 months in advance and start planning.
Pick a theme, decide who you want to invite and draw out a menu and any other pertinent details.
How to Select a Date.
Pick a date that is convenient for everyone.
Try to do it early in the month of December and preferably a weekend.
Theme Ideas.
Theme ideas for your Christmas party are plentiful. Some ideas include Winter Wonderland, Babes in Toyland, Antique Christmas and so on.
Let your imagination run wild. Whatever theme you select, bring it throughout the party – the decorations, the activities, the music and even the food!
Activity Ideas.
While you can simply have guests mix and mingle, including activities can help to make the event more enjoyable.
Include activities that guests will enjoy.
For example, if children will be at the event, include child-friendly activities; crafts, a scavenger hunt and so forth.
Even if it's an adult-only party, you can still include games and activities to get the party moving.
Menu Ideas.
Don't stress when it comes to selecting items to include on your Christmas party menu.
To make it simple, include things that appeal to most people. For example, chips and dip are always a hit, as are salads, sandwiches, macaroni and cheese, meatballs and so forth.
If you want to include a favorite dish of yours, go for it.
You can also make the inclusion of food easier on yourself by making your party a pot-luck and asking guests to bring their favorite dish.
Above all, when you are planning a Christmas party, remember that the ultimate goal is for you and your guests to enjoy one another's company, to have a good time and to celebrate the holiday season.
To burden yourself and become bogged down with stress; if you start to feel overwhelmed, take a deep breath and remember the reason why you are holding the event.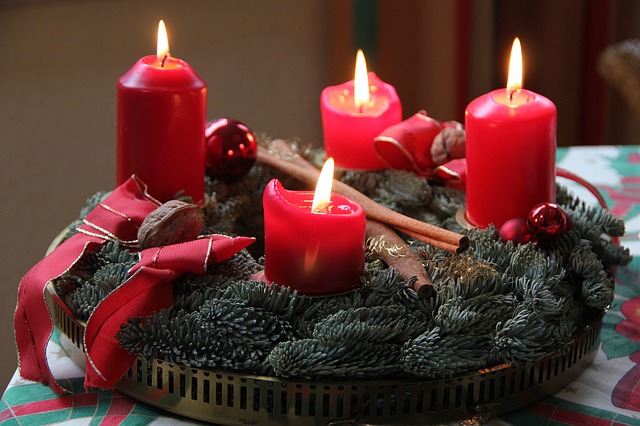 Christmas Table Setting Ideas
Christmas dinner is among one of the most important meals of the year.
If you have decided that your Christmas party this year will be a more formal sit down dinner, then you will need to make sure you have done your research, and below are some ideas to help you get started.
What better way to make your dining table inviting (other than with tasty food) than with beautiful decorations.
Additionally, you can leave the table decorations up all season long to add a touch of Christmas to your dining room.
The following table setting ideas are easy to achieve and are sure to knock your guests' socks off.
Silver and Gold.
Give your table a high polished look with silver and gold decorations.
Lay a silver or gold runner along the center of the table.
Fill glass vases with a combination of silver and gold ornaments, or simply use a single color and set them along the length of the runner.
In between each of the ornament-filled vases, places silver and gold taper candles.
Set out silver or gold placemats at each seat and top the placemats with chargers in the opposite color – silver chargers on gold placemats and gold chargers on silver placemats.
Add your China and glassware to the table and you will have a very refined, high-class Christmas table setting.
Candy Cane Wonderland.
Candy Canes are one of the quintessential elements of Christmas and their striking colors – red and white – work to make a striking statement for a Christmas table setting.
For this tablescape, drape a red cloth over the table. Along the center of the table, place a white runner.
Fill different sized mason jars with candy canes and red and white peppermints and place them along the top of the runner.
At each seat, place a white placemat and top each one with a red plate.
For place cards, attach a piece of card stock with each guests' name written on them to a candy can with a piece of ribbon and set the place cards on top of the plates.
For contrast against the red and white, set silver taper candles in silver candlesticks between the candy-filled mason jars.
Christmas Ornaments:
Use a combination of Christmas ornaments and live greenery to make an inviting table setting.
Instead of using a cloth runner, place a collection of live greenery, such as pine boughs, along the center of your table.
Nestle crystal candlesticks in between the greenery and instead of topping them with candles, top them with attractive ornaments.
Scatter ornaments directly on top of the greenery, as well. Use any color placemat you wish and on top of the dishes, set an ornament with each guests' name painted on it, which doubles as a place card and a gift.
Christmas Decorations which won't break your bank account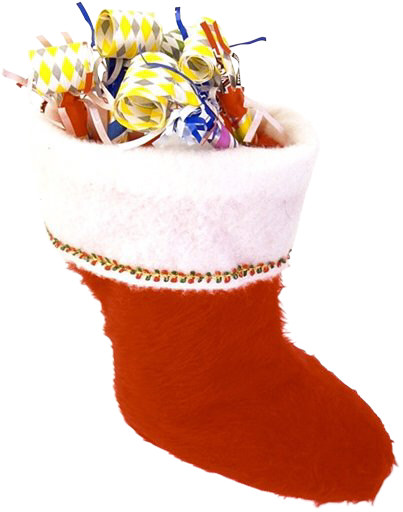 So many people go all out over the Christmas season, they purchase new Christmas decorations and extravagant gifts.
Come January they are wishing they hadn't spent so much, now that the bills are coming in.
Here are a few ways you can decorate this year without breaking your bank account.
If you enjoy crafts you can easily make wonderful Christmas decoration this year.
This includes making reindeer from birch branches, knitting Christmas bells and even making your own wreath from a coat hanger.
Many websites online are full of free and fun crafts to make.
If you don't consider yourself handy, then take a trip to your local dollar store.
Here you can pick up several small items and combine them into a table decoration or more.
Purchase miniature ornaments and use as gift bows on your presents.
Take a look around your local store and think creatively, make your own window decorations and even candle holders by taking a simple holder and gluing on additional pine cones, bells and snowman figures.
This way you will certainly end up with unique Christmas decorations.
For your dining table, make personalized name cards or place holders. Make the holder a small gift which can be taken home and used by your guests.
Christmas soap or potpourri is a great idea here, even a votive wrapped in Christmas tissue.
If you have young children let them do the Christmas decorations this year. Even down to decorating the Christmas tree.
They will have immense fun and you are sure to have a different looking Christmas tree, one that will provide you with plenty of memories.
If money is an issue this year, then reuse your old decorations in creative ways, it isn't just the gifts that count at Christmas time.
It is the time spent with your loved ones that you should truly cherish.
If you are thinking of throwing a theme party, then Christmas is the time to do it.
So many people want to make lasting memories at Christmastime, but they don't know how to go about doing it.
They want to make a Christmas party that their friends and relatives will cherish for a lifetime, but they are not sure just what will make their Christmas party stand out.
Christmas Party Supplies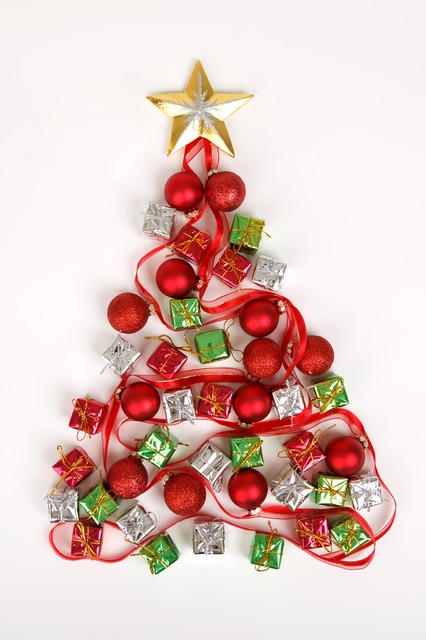 Are you looking to plan the perfect White Christmas theme party? From children to senior citizens, a White Christmas is something we all dream about.
Not only does it represent being snuggled up inside with the people that you love the most, it also represents all of the warm and fuzzy feelings that come with Christmastime.
If you are trying to plan your perfect White Christmas theme party, here are a few products to help you and your guests get into the White Christmas spirit.
Red Swirl Pops (24)
Nothing reminds us of Santa Claus like candy canes, so it's no wonder so many people love these little pops.
Measuring 2 inches on a 4 ½ inch stick, these pops are fat free, individually wrapped, and cherry flavored.
Each order comes with 2 dozen pops, making them a treat that is both a part of your Christmas theme and keeps you in budget.
Red & White Swirls Cupcake Wrappers - Set of 12
These elegant cupcake wrappers are the perfect addition to any party table.
White with red accents, these cupcake wrappers add the perfect element to your Christmas theme party. Measures 3X3X2 inches and comes in pack of 12.
Red, Green and White Decorating Kit
What is the look that you are going for with your party?
Is it a white elegance or the bright red and green colors of Christmastime?
Whether you are looking for a fun Christmas party or a more formal one, this decorating kit has everything you need to get ready for your party.
Featuring red, white, and green streamers, balloons, and ribbon, this kit is the perfect way to get your guests into the Christmas spirit.
White Fairy Light String Holiday Lights for Christmas Party
Nothing says Christmas like bring surrounded by white, twinkling lights.
This white light string measures 10 meters and offers 8 light modes, making it perfect for anything from a classy White Christmas party to a kids Christmas party.
But what really makes these lights a steal is your ability to use them over and over again.
Whether you are trying to set a romantic element to a Valentines party or setting up for a wedding, these lights are perfect for any occasion.
Holiday Printable Invitations & Envelopes
What better way to invite the people you love the most to your theme party than to create a personalized invitation?
Beautiful white paper lined with both gold and silver snowflakes, these printable invitations are both charming and elegant.
Comes in 24 to a package, so you will have more than enough for all of your guests.
If you are looking to plan the perfect White Christmas theme party, then there are many ways that you can go about it.
Your first step is to think about the elements of Christmas that you are trying to give to your guests.
Is it elegance? Is it Christmas whimsy?
No matter what you are trying to achieve, these Christmas supplies will be the perfect addition to your White Christmas themed party.
Get yours today and be the talk of the town!
Ideas for Your Christmas Theme parties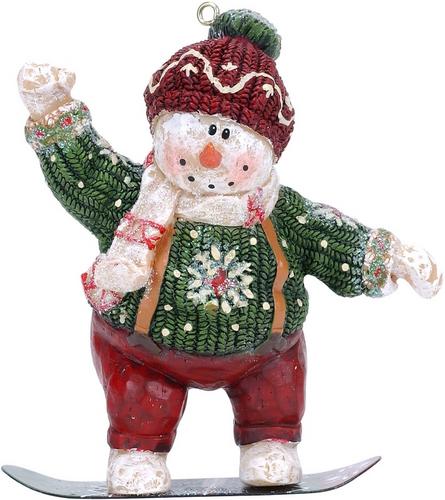 For many people, when they think of Christmas the thought of having a party is not far behind.
Christmas is when we take time to show everyone we care about just how much they mean to us.
And for many people, a party is a way to do just that.
When you throw a party, you can show each person how much they mean to you in one day.
But let's face it, everyone has holiday parties.
If you want your party to stand out you will have to find a way to make it unique, something special that your friends and family will be excited to take part in.
Here are just a few easy Christmas theme party ideas:
Elf the Movie
Santa's Christmas Eve Trip
Nightmare Before Christmas
Rudolph
Frosty the Snowman
Santa's Workshop
A Christmas Story – based on the movie
Miracle on 34th Street
If you are trying to find the perfect Christmas party theme for you, here are a few more choices.
Each of these ideas can easily bring magic to your next theme party.
And they are also easy to create, if you can't find actual party supplies that represent one of the themes, simply go with a good color scheme for that theme.
Also, many of these themes are actually based around Christmas movies, or they are be found in a Christmas movie, so you can easily find a movie to play in the background of your party that features any of the above Christmas themes.
To pull of the perfect Christmas theme party, all you need is some pretty lights, a great color scheme, and a little creativity.
A visit to the North Pole
Every child dreams of living at the North Pole. It is a magical place filled with toys, elves, reindeer, and of course, Santa.
Choosing the North Pole for your theme party is a great way for everyone to catch a little bit of the magic of Christmas. Here are just a few ideas:
Guests can dress as elves, Santa, or reindeer
You can decorate your home to look like Santa's workshop
Your foods choices can be foods that you would expect to find at the North Pole such as hot chocolate, apple cider, and cookies.
You can decorate in white or red to symbolize what Santa's workshop might look like
The Grinch that Stole Christmas
Another Christmas favorite, the Grinch is sure to bring the spirit of Christmas and mischief to any party.
Imagine how great your house would look if it was turned into a Christmas celebration designed to look like only a Who can do it.
Lights, candy cane stripes, an assortment of Christmas colors, and a whimsical assortment of foods.
You could even have everyone dress up as a Who!
A Christmas Carol theme party
While Santa's workshop and the Grinch are great theme party ideas to help the little ones get into the Christmas spirit, when it comes to adults, there is nothing like a Christmas Carol themed party.
Set in a white snowfall with Christmas carolers and a heartwarming story of Tiny Tim.
Having a Christmas Carol theme party will give you everything that you could hope for in a Christmas party, a white Christmas, friendly spirits, a wonderful feast, and a heartwarming story.
If you are thinking about having a Christmas party, why not create a simple Christmas party theme to get everyone into the spirit of the holidays?
Whether you want the excitement of Santa's workshop, the mischief of the Grinch, or the heartwarming Christmas Carol, your theme party can give your guests a taste of the Christmas spirit while creating memories that they will cherish for a lifetime.
White Christmas Theme Party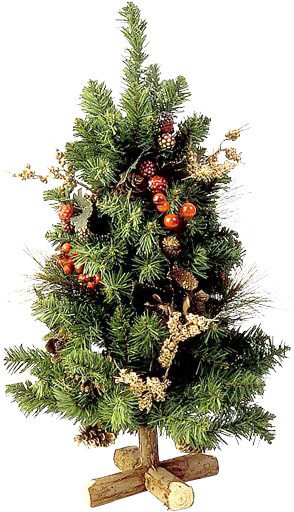 One of the most magical things about Christmas time is the dream of a white Christmas.
There have been songs made about it, movies centered around it, and people talk about it on every news station throughout the month of December.
Having a White Christmas theme party is a great way to bring all of the elements of Christmas together.
A warm fireplace, hot chocolate, white decorations to represent the falling snow outside, everything that you need to create lasting Christmas memories in one place.
If you are trying to figure out how you can plan a party around the white Christmas theme, here are a few options:
Office Party
There is no way around it, everyone has to suffer through an office Christmas party.
But instead of a boring party that all of your employees will dread, why not use the white Christmas theme to create a party that your employees will actually look forward to?
Adding some white decor, some twinkling lights, and a faux illuminated fire will be sure to create an environment that everyone will love.
The best part is that the color white naturally makes everything seem more elegant, so you will be able to give some class to your office party without breaking your budget.
School Party
People don't usually think of a white Christmas party theme when they think of a child's school Christmas party, but if you think about it, a white Christmas represents everything that a child loves.
Snow, presents, time off from school, yummy cookies, and of course Santa.
Instead of making your white Christmas theme party look elegant, you can easily add some colors, make some fake snowballs, and offer cookies with hot chocolate as a way of getting the kids into the Christmas spirit.
Christmas home party
Of course, the thing that most people think about when they think of a white Christmas themed party is an elegant party in the comfort of their own homes.
A place where they can invite friends and create memories with loved ones that will last a lifetime.
Whether you choose an elegant dinner with white touches, or an outside party with white decorations and subtle lighting, there are a lot of ways that you can go with a White Christmas theme party at home.
Whether you are looking to create elegant warmth or an inviting party, using a White Christmas party theme will make sure that you have a lot of options on even the most limited budget.
These Christmas Gift Baskets are adorable decorations for table settings that you can later give as gifts this year!
Joy To The Season Christmas Holiday Gift Box SetCHECK PRICE
Santa Claus Stacking Tower Christmas Holiday Gift BasketCHECK PRICE
Merry Christmas Gift Basket of Holiday TreatsCHECK PRICE
Snowman Stacking Tower Christmas Holiday Gift Box SetCHECK PRICE
Nightmare Before Christmas Theme Party
If you have been looking for the perfect party theme, why not try a Nightmare Before Christmas theme party?
A Christmas story set in a Halloween town, this party has it all, a love story, a battle between good and evil, and of course fun characters that everyone loves.
It doesn't matter if you are hosting a party for young children or if you are setting the scene for adults, many people love the Nightmare Before Christmas movie and they would jump at the chance to live in that world for a little while.
It might not seem like the normal Christmas party idea, but you would be surprised how many people are starting to ditch the warm fires and apple cider for a chance to relive the spirit of Halloween at Christmastime.
Whether you are planning a Christmas party for your office or your closest friends, people will love the out of the ordinary Nightmare Before Christmas theme.
Nightmare Before Christmas Wedding
Yes, believe it or not, people love to use the Nightmare Before Christmas when planning their fall weddings.
In fact, you can get everything from Nightmare Before Christmas wedding cake toppers to Nightmare Before Christmas champagne glasses.
Here are just some of decorations you could use for a Nightmare Before Christmas Wedding Party theme:
Nightmare Before Christmas Knife set
Nightmare Before Christmas Guest Book
Nightmare Before Christmas Garter Belt
Jack and Sally personalized party favors
The love story of Jack and Sally is unconventional, so it makes perfect sense that unconventional couples would love to bring a little bit of that love to their special day.
Whether you are looking for a good Halloween party theme or planning a Christmas theme party, the Nightmare Before Christmas theme truly has something for everyone.
Nightmare Before Christmas Party Supplies

Whether you are planning a theme party for Halloween or you are looking for the perfect Christmas theme party, The Nightmare Before Christmas is a perfect choice for both.

This party theme brings the warmth of the holiday spirit together with the spooky silliness that comes with Halloween, making it the perfect party theme for any time of year.

Try these easy party favors for your Nightmare Before Christmas themed party:

Jack Skelington Gift Bag

A pack of 12 paper gift bags, measuring about 9" tall and 7.5" wide, each bag has a picture of Jack Skellington on the front with a big smile on his face and the words "Bone Daddy" at the bottom.

Make no mistake, this bag is not only good for holding party favors, it is also a bag that your guests will love.

Nightmare Before Christmas Balloon

Looking for some great party decorations? These 18" balloons feature a picture of Jack Skellington and his dog Zero.

The background is a blend of black, orange, and blue, making this the perfect party balloon to add life to any party. One per package.

Nightmare Before Christmas Arrow Hats

Coming in a set of 4, these party arrow hats are a must for any Nightmare Before Christmas fan.

Giving the illusion that you have been shot with an arrow, these hats have a whimsically drawn arrow on one end, and with a tip on the other end.

It doesn't matter if you are throwing a theme party for kids or an adult themed party, these hats are sure to be a hit.

Nightmare Before Christmas "Santa Jack" Head Knocker


Want to make it easy for your guests to know where the party is at?

This 7x5.5 inch head knocker is the perfect accent to your door.

The knocker itself features Jack dressed up in a Santa costume with a bag full of goodies.

Weighing in at 2 pounds, this knocker is not only durable but it is sure to be the envy of all of your friends.

Nightmare Before Christmas Board Game

Looking for the perfect board game to go along with your perfect theme party?

The Nightmare Before Christmas board game is the perfect party game for your guests.

Journey into the mind of Tim Burton as you travel through Halloweentown performing tasks and earning points to win the game.

Nightmare Before Xmas Trivial Pursuit Game


Want to test your knowledge of Jack and Sally and all things Halloweentown?

This trivial pursuit game is the perfect way to bring life to any party.

With over 400 questions, this is the perfect adult board game for anyone who thinks they know everything there is to know about the Nightmare Before Christmas.

Whether you are looking for a party theme for children or adults, the Nightmare Before Christmas is the perfect theme for everyone.

Not only does it bring the fun spirit of Halloween to the table, but it also brings the warm feelings of Christmas.

In addition to the party supplies above, you can get some black and white streamers, napkins, and paper plates to create an evening that no one will forget.


More Tips for How To Have Fun: Holidays & Seasonal Celebrations
Do you have a tip you want to contribute here? Share it!
Read the latest updates & rest of the how-to tips here:
Click the Title links below to see the latest how to do it tips and contributions to this page...

There are even more party planning and holiday celebration guides online here, like this how to plan a Christmas party page, so visit our HOME PAGE and check out the rest!

Did you find this information helpful or useful? If so, please give the page a FB Like or maybe even tweet your friends to check it out.
You can also leave your comments in the comments box below - thanks!


"Power Tips" magazine is back!
You Get A Free Complete Self Help Report delivered to your email box every edition, plus you get a free PLR article and other great gifts!

SUBSCRIBE BELOW ...  I promise you will want to USE what you learn!
I really want to know what you think of this site, this page, and to hear your tips or suggestions about it.
So please share your story or simply add a Comment in the comment box.
If you feel that the information on this page has been useful to you please give it a Like or share it with your friends - thanks!!

"You are a life Saver!!
I recently discovered this site and I can tell you that my life has not been the same. I now come here EVERYDAY and spend at least 1 hour.
I used to spend that time browsing online fashion and beauty magazine which just means that I spend more. Now I have replaced that habit with coming here.

In future I will think about contributing articles as well. Thank you! Thank you!! Thank you!!! and God bless"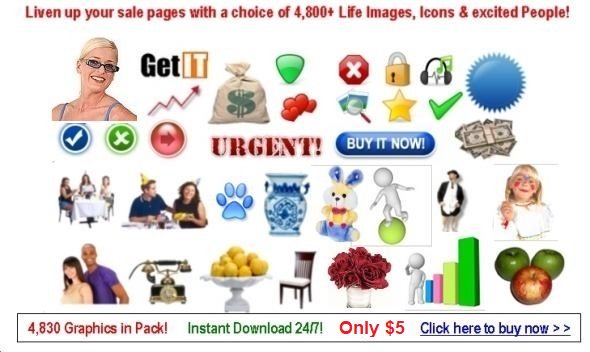 Contact Us | About Us | Terms of Use | Privacy Policy | FAQ | Testimonials

Amazon and the Amazon logo are trademarks of Amazon.com, Inc. or its affiliates. As an Amazon Associate I earn from qualifying purchases. Product prices and availability are accurate as of the date/time indicated and are subject to change. Any price and availability information displayed on [relevant Amazon Site(s), as applicable] at the time of purchase will apply to the purchase of this product.