How to Plan Theme Parties
In this section I will share the tips for you on how to plan theme parties for adults and also for kids party themes. On this page there are dozens of funny and creative costume theme party ideas, decoration tips and even a party planning checklist right here!
Theme parties are extremely popular, but then again you probably already know that.
Many of us have been to a costume party or we have planned a birthday party for our kids that was themed around their favorite cartoon character.
One of the hardest things about throwing a theme party is deciding which theme you should choose.
You want your theme party to be a success, something that your friends and family will never forget, and a lot of the success of your party is going to rely on you picking the right theme.
A bad theme can literally ruin all of your hard work.
Many themes don't work for everyone. The theme that you like might not be the theme that your friends like and it will hardly ever be a theme that your children are guaranteed to like.
Theme parties are based around a persons unique tastes, so it makes sense that what works for one person is not guaranteed to work for someone else.
So how do you know which theme to pick?
An easy way to pick the right theme for any occasion is to look at what is popular for guests at your party.
Sure, you might not know every detail about each of their lives, but you do know two crucial things about all of your guests:
Their age range
Their gender
Knowing just these two things opens up a world of theme ideas for your party.
Sure, every child is different in their likes and dislikes, but if you are having a party filled with preteen girls, there is a good chance that they are all in love with Justin Beiber and if you are having a party full of teenage boys it is a safe bet that they all like video games.
When you plan your theme party based on what is currently popular for guests that are going to be at your party the odds of you striking out on your theme idea are very slim.
In the following pages we will explore some of the most popular theme party ideas today so that you can have the perfect party for any guest.
How to Plan Your Theme Party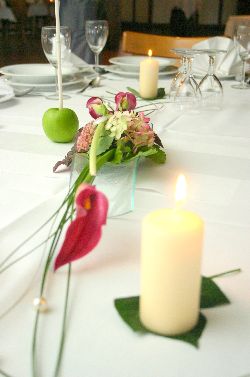 The only thing more exciting than actually having your theme party is planning your theme party.
There is so much energy and creativity that goes into planning the perfect theme party. With these parties, anything goes.
It doesn't matter if you want to make your party an elegant affair that no one will ever forget or if you want to make your party wild and crazy, there are literally party themes to suit everyone's taste.
So what should you be thinking about when you start to plan your theme party?
Obviously there are many popular party themes that you can pick from, but if you want to create the perfect theme party then you want to plan your theme around something that all of your guests have in common.
Think about something that you and your guests enjoy doing together.
Are you all fans of a certain book?
Is there a movie or a television series that all of you love?
Did all of you go to the same school?
Find one common denominator between you and your friends and you are sure to create a theme party that everyone will love.
For instance, let's say that you and your guests all love 80's music, there are all sorts of neat things that you can do for a party like that.
You can have all of your friends dress up like their favorite 80's singer, you can dig out all of your old 80's cassettes, and you can create home versions of popular game shows from the 80's like Family Feud and Win, Lose, or Draw.
But you don't have to stop there, you can also fill your house with foods that were famous in the 80s.
Things like Tab cola, Mellow Yellow, Razzles, Jawbreakes, and Candy Buttons will all be a hit for anyone who was a child or teenager of the 80s.
Once you have your theme picked out, there are endless things that you can do with that them.
All you need to do is think of things that are relevant to that theme and find a way to add them into your party.
For example, if you have a Harry Potter theme party you can have a showing of all of the Harry Potter Movies, play Harry Potter trivia games, and make imitation versions of the foods that were served at Hogwarts.
And you can literally do this type of thing with any theme.
Once you plan your first theme party, you will be hooked. Not only is it easy to plan a theme party but it also allows you to get creative and make parties that all of your guests will remember for the rest of their lives.
With traditional parties, you have to find the perfect foods, the perfect music and the perfect decorations.
And then you spend so much of the night worrying about whether or not people are having a good time that you are not able to have a good time yourself.
But theme parties are different. With a theme party, everything ties in together. You can find music, movies, games, food, and decorations that go with almost any theme that you can think of.
Once you pick your theme, the rest of your party planning is a breeze. It's no wonder theme parties are so popular!
So What Are Some of The Popular Theme Party Ideas?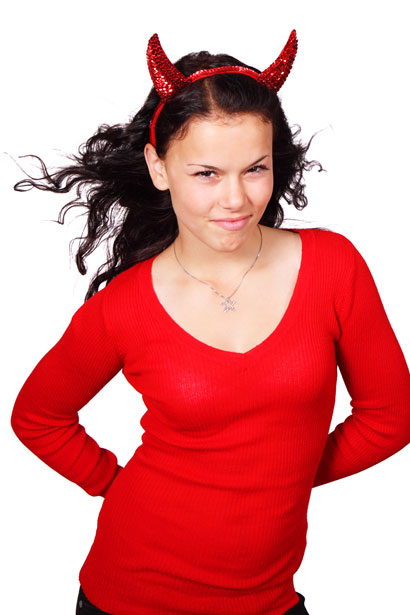 If you are looking to create a theme party that your friends will never forget, then going with a popular theme is the way to go.
And there are many popular themes for you to choose from.
Whether it is popular holidays, music, or even popular television shows, you can create a theme around just about anything.
If you want a popular party theme that will be the envy of all of your friends, consider some of these classic popular theme party ideas.
When people think of theme parties, they usually think of one thing, Halloween.
And it's no wonder, everyone loves a good costume party.
A Halloween party also gives you the chance to get a little fun and crazy.
Think about it, how many times have you been to a Halloween party that has had creepy finger foods, costume contests, and scary decorations?
People love parties like these.
But what most people don't realize is that Halloween isn't the only time of year when you can get a little scary and crazy, you can have a Halloween themed party at any time of the year.
So let's say that you are planning a party around Valentines day but you and your friends are all single, why not have a Halloween costume party at Valentines day?
Sure, it would be out of the ordinary, but that's a good thing.
After all, most people who aren't in committed relationships find Valentines day to be overrated.
Having a Halloween themed party at a time when everyone else is focusing on romance will make you the talk of the town!
Another popular party theme is an 80s themed party.
For many people, the 80s represent a time when life was much more simple. Great movies, great music, great clothes, the 80s had it all.
It was a time when people felt young, felt free, and felt empowered to get creative with their sense of style.
It's no wonder it is such a popular party theme.
But the greatest thing about having an 80s themed party is not that it is popular, the greatest thing about having an 80s themed party is that it can be done on any budget.
For many theme parties, either you or your guests will need to buy something to make the theme of the party come together.
This can be costumes at Halloween, cartoon characters for birthday parties, or even Christmas decorations for a Christmas party.
But with an 80s party, it is different, with an 80s party the only things that you need are some neon decorations, your favorite 80s music, and a pair of ripped jeans.
Your guests will love transforming their old clothes into an 80s costume.
Believe it or not, one of the most popular times of the year to host a theme party is Christmas.
People love Christmas and all of the warm and generous feelings that it brings out in others.
You could decorate your house in white, add a few twinkling lights, and exchange gifts by a warm fire while drinking hot apple cider.
A Christmas themed party has it all, elegance, class, and memories that you and your guests will cherish for a lifetime.
If you are trying to find the perfect theme party idea, why not try a popular party theme?
Not only is a popular theme party easy to plan, but your guests are guaranteed to love it.
Decorating for Your Theme Party
What's even better than picking the perfect theme party?
Picking the perfect decorations for that perfect theme party!
Your decorations are going to set the mood for your entire party.
It doesn't matter if you have a scary theme party, a fun theme party, or a serious theme party, you can find decorations for any party theme that you choose.
But you don 't just want to any kind of decorations for your theme party, you want to find decorations that are going to mesh perfectly with the tone of your party.
But where do you start?
Well it would really depend on how popular your theme is.
For instance, Sonic the Hedgehog is still a very popular children's party theme so it would be easy to go to a store or go online and buy some great Sonic the Hedgehog party decorations.
Sure, it might be a little more expensive than creating your own decorations for your party, but overall it would be much less of a hassle on you.
Once you find the decorations that you are looking for, all you need to do is get some additional decorations that match the same color schemes and you are on your way to the perfect party.
For example, let's say that I bought a Sonic the Hedgehog party pack and it has the cake topper, some Sonic balloons, and Sonic placemats but that is not enough to decorate my entire party area.
Some other things you might want to look for are other decorations that have the same colors scheme as your theme.
For example, Sonic is a blue and white hedgehog, so you would look for blue and white napkins, forks, plates, streamers, etc. and then you would mix these decorations in with the Sonic decorations that you had bought.
The thing that's great about decorating for theme parties is that it doesn't have to cost a lot of money.
You can be on the tightest budget and still create a theme party that will be the envy of all of your friends.
All you need is some creativity and a good color scheme and you can bring any party theme to life – with little or no out of pocket costs to you.
Of course, if you have the money to spend, theme party decorations are a great way to create the feel of your theme party.
If your party theme is popular enough, you can easily find anything from cardboard cut outs to piñatas for that same party theme.
Decorating for you theme party does not have to be a chore, in fact it can be fun.
The one thing that people love about theme parties is that it gives them a chance to live in a fantasy world for awhile.
People who love video games can become their favorite video game character, people who love books can live in their favorite book for a night, and people who love movies can spend a night being a part of those movies.
Your theme party decorations do not have to be expensive and they don't have to be difficult to make.
All you need to focus on is creating the feeling that you and your guests are living in your theme, and with a little bit of creativity you can do that on any budget.
Ideas for Children's theme parties
We know that all little and big kids love parties.
They love to be the center of attention for a little while and they love to have pictures of their favorite characters all over their homes.
And because children's theme parties are so popular, they require a lot less planning on your party because you can usually find decorations for their favorite theme online without any problems.
Whether you are planning a theme party for a young girl or a teenage boy, here are some of the most popular children's themes to help you out.
Apart from the great kids party themes featured below you can also visit our other party planning sections for more fun ideas about How to Plan a Kids Birthday Party as well as some more simple and fun ideas and tips for How to Plan a Slumber Party
Young Girls Party Themes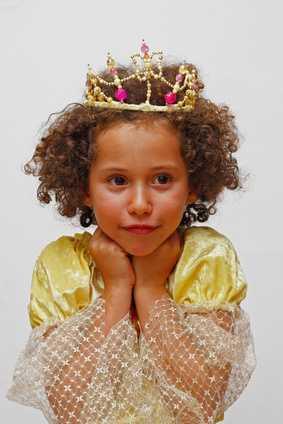 Planning a party for the little princess in your life?
Many little girls have one thing in common, they all love to look and feel pretty.Here are a few popular themes that any little girl will love.
Wizard Of Oz
Every child loves the wonder of the Wizard of OZ.
With everything from witches to ruby slippers, this theme offers kids the chance to live in a magical land for a while.
They can enter your home by following the yellow brick road and the little girl throwing the party can wear pretty ruby slippers.
This is one theme that allows you to be extremely creative in many different ways.
Tangled
"Mother knows best", that's what poor Rupunzel was told time and time again while she was living in a tower.
When you throw a Tangled party, you have a lot of different options.
You can have a cake that is shaped like Rupinzels tower, Rupuzel paper products, and you can even have Rupunzel's crown as a party favor.
Disney Princess
Just like Rupunzel is popular, so are many of the other Disney princesses.
Your little one can have a Pocohontas theme party, a Little Mermaid theme party, or a Princess and the Frog theme party.
You could even have a theme party that is a combination of them all, just pick a neutral color scheme and find party favors and paper products dedicated to each of the princesses.
Then to tie it all in you can have a cake that features all of the princesses you chose for your party.
If you wanted you could even take this theme one step further and have the girls come dressed as princesses themselves.
They could get their nails painted at the party and pretend that they are all members of the royal court for the day.
Tweens and Teenage girls party themes
As girls get older, they get a little harder to read.
Their tastes change quite often and it usually makes picking a party theme a headache for the adults in their lives.
Luckily, there are a few things that most tween and teenage girls are sure to love, boys and things that are currently popular.
Justin Beiber
Have you ever noticed how young preteen girls and even teenagers either seem to completely love or completely hate poor Justin Beiber?
That makes an easy party theme for you, because there is no shortage of Justin Beiber products online.
If your child is a fan, then you can throw a Justin Beiber theme party and play his music and his movie during the party.
And if your child is not a fan? Well then you can throw an Anti-Justin Beiber party.
Sure, you might have to get a little creative with this but it can be done.
Hunger Games
Most teenagers right now are talking about one thing, the Hunger Games trilogy.
Many girls have read the books, seen the movie, and are anxiously waiting for the next movie to come out.
In other words, if you are looking for a girls theme party idea, the Hunger Games is a pretty safe choice.
The girls can dress up and hold a pretend version of the games, or they can watch the movie and play the Hunger Games board games.
Another neat idea for this theme is to make your invitations an actual pass to the Hunger Games.
American Idol
Does your child like to sing? Do her friends like to sing?
American Idol is one of the most popular shows on TV today and girls love to watch it.
Whether they are swooning over the young male singers or dreaming of becoming a singer themselves most girls can tell you everything that is currently happening on American Idol.
Your American Idol theme party can have mock auditions and each guest can put on a show.
There are also American Idol paper products and video games to further bring this popular theme to life. .
Young Boys Themes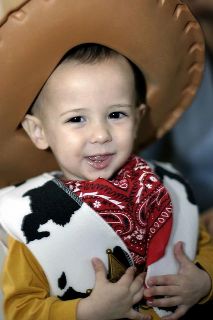 Any parent can tell you, there is a huge difference between girls and boys and what each of their likes and dislikes are.
If you are looking for a theme for your son, here are a few of the most popular boys party themes.
Cars
It seems like since the beginning of time, boys have loved cars.
Whether they were racecars or dump trucks, something about a car seems to be able to make any little boy smile.
And with the popularity of Disney's Cars movie, having a cars theme party has never been easier.
There are many premade packages online where you can get all of your favorite characters in one place.
Whether you are looking for party favors, paper products, or an entire party setup you have a lot of options with this popular theme.
Avengers
The only thing that little boys seem to love as much as they love cars is superheroes.
They love fighting the bad guys, having super powers, and bringing justice to the world.
But unlike a normal superhero party where all of your decorations and paper products will have to be centered around one character, with an Avengers theme party, each child can have multiple super heroes at his party.
Angry Birds
With ipods and cell phones in every child's reach, there is one game that most little boys flock to, Angry Birds.
This game is so popular that there was even an entire movie based around it.
If you are looking for a theme that any boy will get excited about, try having an Angry Birds theme party, you can even have an Angry Birds competition where each child competes to win an Angry Birds themed prize.
Teenage Boys Themes
There is one thing that is predictable about teenage boys, they love video games.
So many boys come home and lock themselves in their rooms for hours so that they can get to the next level or connect with their friends in the latest RPG game.
If you are looking for some popular video game themed party ideas, here is a list to get you started:
Minecraft
Call of Duty
Worlds of Warcraft
Skyrim
Madden
One of the greatest things about planning a theme party for a teenage boy is that you don't have to do a lot of work, all you need is to let some boys come over and play the game that you are basing the party around for a few hours.
Once you have picked your theme, get some paper products that match the color of your theme and you are ready to go.
Whether you are planning a party for a young child or a teenager, by using one of the popular themes above you are sure to create a party that everyone will love.
Suggestions for Adult Theme Parties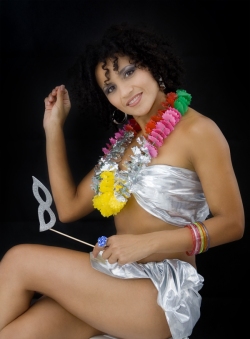 Just like kids need their time to party, so do parents.
For adults, having a theme party can be a great experience.
Let's face it, adults are forced to spend most of their time acting like…adults. There is hardly any time for fun and being silly.
If you are looking for the perfect adult party for you, here are a few popular ideas to get you started.
Hollywood
As Madonna says, "Everybody wants to go to Hollywood".
Your guests can dress up like their favorite A listers, enjoy champagne and popular celebrity foods on a mock Kraft table and you can even design a celebrity trivia game with a fake Oscar as the prize.
Olympics
Even though it only happens once every four years, people love the Olympics.
Your guests can dress as their favorite Olympic gold medalist and you can even take the fun outdoors to play some Olympic games like volleyball, and tennis,.
Elections
Election year always makes a divide in our country, and odds are that it causes some tension between you and at least a few of your friends.
If you are looking to ease this tension, why not turn election year into a fun time?
You and your friends can hold mock debates and dress up as your favorite candidates.
You and your friends can even dress up as a made up candidate so no one gets offended by other people's opinions of their candidate.
As an adult, things are tough for you. Sometimes it seems like your entire life is based around the one crazy schedule and you have no real time to relax or take time for yourself.
Every day you get up, get ready, take care of the kids, get to work, go home, take care of the kids again, and go to bed.
Supposedly there are these things called weekends where you get to relax, but they are usually spend running the errands that you didn't get to do during the week.
Having a theme party is a great way for you and your friends to take some time out for yourselves and reconnect.
It doesn't only allow you a night without the kids but it also does something else as well.
It allows you a night where you can have a chance to be silly and act like a kid yourself.
And aren't we all really just big kids? You can get more ideas her for How to Plan a Birthday Party for Adults
College Theme Party Ideas
As any college kid will tell you, there is nothing more exciting about going to college than the college parties.
This is the place where you can relax, make friends, and most importantly, make those crazy memories that are going to last a lifetime.
College is supposed to be the best time of your life.
The time when you finally have some freedom away from home, but at the same time you aren't solely responsible for your own bills and costs of living.
But as great as being in college sounds, once you actually get into college it starts to seem like most of your days are filled with:
Going to Class
Studying
Eating awful college food from the school cafeteria
Fighting with roommates
It's no wonder you need a break!
You need a chance for you and your friends to take some time to relax and unwind.
You need some time so that you can give your mind a break from all of that studying and give yourself a chance to feel young and free.
A party will give you the chance to not only give yourself a break, it will also allow you to meet new people and make those friendships that you are going to carry with you throughout your life.
If you are looking for some easy college theme party ideas, look no further, here are a few ideas that are sure to excite all of your friends.
80s theme party
For most college students, they either weren't alive for the 80s or they barely remember them.
An 80s theme party gives people the chance to dress crazy, act crazy, and listen to great music while doing it all.
Saturday Night Live theme party
Unless you have been living under a rock, you have no doubt seen at least one episode of this popular show.
Saturday Night Live has the most popular comedians and many A list stars have gotten their break there.
Instead of having a regular party, why not have your friends dress up as their favorite Saturday Night Live characters or alums?
An even better idea would be to get some friends together and dress up as your favorite Saturday Night Live sketch.
With a Saturday Night Live theme party you have an excuse to turn your house into a stage, have people 'improv' the opening monologue and skits, and even have guests do karaoke to symbolize the music portion of the show.
Animal House theme party
If there is one movie that all college students must see, it's Animal House.
This movie represents everything that it means to be in college, girls, parties, and drinking.
Whether you want to have a crazy party or a toga party, turning it into an Animal House theme is something that is sure to get everyone excited.
In addition to a regular party, your friends can dress as a character from the movie and you can have the movie playing in the background.
Sports Theme Party
What is one of the most popular things about going to college? Sports.
Whether you are rooting for your sports team or you have a favorite pro team that you want to represent, a sports theme party is something that your friends are sure to love.
You can have everyone come dressed in their team jerseys, get food from a local sports bar, and get paper products in the color of your favorite sports team.
Remember, there is a big difference between throwing a party and throwing a theme party.
When you throw a party, it is usually just a bunch of friends getting together for a little while.
Sure, there will be food and drinks, there may even be some entertainment, but at the end of the day it is still just a party.
And in college, there is a party happening every single day in one place or another.
On the other hand, when you throw a theme party, you are doing something totally unique.
Sure, it might take just a little bit of effort to make your party come alive, but it will also be a party that people are going to remember for a long time to come.
Think about it, do you want your party to be something where everyone has a good time and then goes home and waits for the next party to happen, or do you want your party to be the party that everyone can't stop talking about?
Some popular movie theme party ideas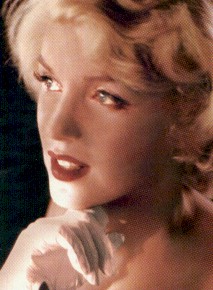 If you are looking for a theme idea that is sure to impress, why not take a look at the popular movies of today?
Think about it, the reason that popular movies are popular is because they have been watched many times over.
And the reason that people love to watch these movies is because they want to love inside of that movie's world over and over again.
What better way to let them do that than to have a Hollywood Movie theme party?
If you don't have a particular movie theme in mind, then there are plenty of options that you can choose from.
You can either look at what is popular today or look at which movies have been most popular among your friends.
If you are looking for some popular movie theme party ideas, here are just a few that you could try:
Avatar
The blockbuster by James Cameron is also a popular theme party idea.
Your friends can dress up as Avatars and you can decorate your home to resemble the fantasy land where the Avatars lived and you can even try to make the kinds of foods that the Avatars ate.
If you have any problems finding paper products for this theme, some good color choices are blue and black since they were both prominent in the movie.
Grease
When you talk about classic movies, you talk about Grease.
The rivalry between the outsiders and the popular kids, the love story of Sandy and Danny, the rebellious Pink Ladies, and of course the dancing.
For your Grease theme party, you and your friends can dress up as the rebels or the 'good kids', you can even have a dance off just like they did in the movie.
Godfather
People love gangsters, and The Godfather is the movie that best represents the glamorous life that being a gangster has to offer.
For a Godfather theme party, you can dress up and have a fake casino at your home to represent the casinos that so many mobsters used to frequent.
Twilight
A box office sensation, Twilight is the movie that everyone wants to be a part of.
Teens and adults alike love the idea of a love story between a vampire and a mortal.
Unlike most movie theme parties, Twilight is such a popular theme that you can easily find party supplies for it.
For instance, there are Twilight paper products, games, balloons, invitations, and of course party favors.
In addition, there are also Twilight games that you an buy and play with your guests.
One of the best things about throwing a movie themed party is that you can get a lot of great party ideas just from watching the movies themselves.
Unlike most theme parties where you will have to take a guess at which foods you should make or what kind of music you should be playing, with a movie theme party you an easily find all of those answers in the movie itself.
Another great benefit of a movie theme party is that you can buy the movie soundtrack and play it at your party or you can buy the actual movie and to watch during your party.
These are two easy and great ways to further bring your theme party to life
Another very simple Hollywood or Movie Stars theme party idea is for everyone to simply come as their favorite movie star... Marilyn Monroe, Chaplin, Abbott & Costello, and so on.

Holiday Theme Party Ideas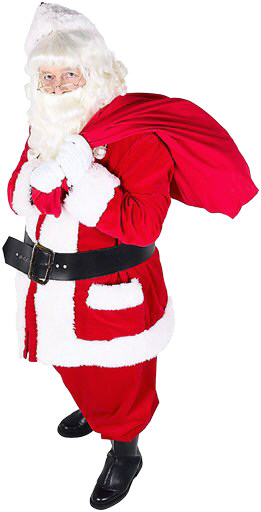 One of the most popular reasons to have a theme party is the holidays.
Many people only think of Halloween as the holiday to have a theme party, but the truth is that there are many holidays where you can easily make a theme party that will stun all of your friends.
Christmas Party Themes

You can get some great Christmas theme party ideas from the section here: How to plan a Christmas party
New Years
The beginning of a new year is a time for celebration, but you already know that.
What you might not know is that you can easily turn your New Years Eve party into a New Years theme party.
You can decorate your house like Times Square and if there is someone adventurous in your group they can even dress up like Baby New Year.
Some great party colors for a New Years theme party would be metallic silver, gold, and blacks.
Valentines Day
So many people think that Valentines parties are just for kids, but adults love them too!
With pink and red hearts and a few chocolate covered strawberries, you can host an elegant Valentines day theme party that your adult friends will love.
Romantic music, champagne, and an elegant dinner will all help to bring romance to your theme, you can even add dancing to complete the evening.
Independence Day
The fourth of July is a time when all of us celebrate our freedom.
This is when people host cookouts, have swim parties, and just get together to appreciate the great freedom that living in the USA offers.
In order to have an Independence day theme party, you can have everyone dress up like the colors of the flag and you can use the color scheme of red, white, and blue.
If you want to take it a step further, you can make foods that fall into the color scheme of red, white, and blue as well.
And of course, you will want to tie everything in together with your paper products.
Having some red, white, and blue paper products will complete your party theme.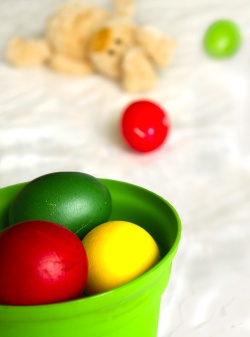 Easter
For kids, Easter means a time to collect Easter eggs and collect candy and money.
For adults, Easter is a time when families come together and share the day that Jesus rose from the grave.
Many times, those who celebrate Easter will go to church, have a big dinner, and have some fun activities for the kids.
For an Easter themed party, you will still enjoy all of the things that make Easter special, but you can also include pastel colors wherever possible.
Not only can you have pastel colored paper products but you can also have pastel cupcakes, candies, and other desserts.
And of course, the kids would love it if an Easter bunny happened to stop by your party as well
Thanksgiving
When people think of theme parties, they usually don't think of having a Thanksgiving theme party, but it can be done!
In fact, a Thanksgiving theme party can give you and your family lasting memories of the Thanksgiving holiday.
Here are some creative themes that you can use for your next Thanksgiving party:
A mock dinner between the Indians and the Pilgrims
Historical figures that have made our country great
A party based around things that you and your guests are thankful for (you will have to get a little creative with this one)
Life in the days of the Pilgrims and the Indians
The journey that Columbus made to America
With a little creativity, your next Thanksgiving holiday can literally be a party to remember.
Halloween
Whether you are going for a spooky theme, a magical theme, or a comical theme, Halloween is one of the biggest times of the year to have a theme party.
And because so many people dress up for Halloween, your theme party can be anything from a costume party to a party specifically themed around one thing.
For example, let's say that you like magic, there are a few ways you could go with your theme party.
You could have a Harry Potter themed party, one where everyone dresses up like their favorite Harry Potter character and you decorate your home to look like Hogwarts caste.
Or you can go another route and have a magical party while allowing your guests to come as any magical being they choose from any magical book, movie, or television series that they like.
Your theme can be anything from superheroes to cartoon characters.
But for many people, they like to associate Halloween with scary themes.
If you are looking for a theme to add a little fright to your night, try these:
Scary Movie
Scream
Freddie/Jason
Vampires
Witches
Werewolves
Checkout all the great Thanksgiving party planning ideas and tips I have featured for you on this page: How to do Halloween Party Themes
Theme Party Checklist
*A Checklist to make sure you have everything you need for your perfect theme party
I. Picking Your Party Theme (ask yourself these questions when trying to choose your theme)
___ What do you and your friends have in common?
___ What is popular right now?
___ What kind of music/movies do you like?
___ What are your hobbies?
___ What kind of books do you like?
___ What kind of games do you like?
___ What kind of sports do you like?
___ Do you have a genuine interest in the theme that you picked out?
II. Your Theme Colors (Some simple questions to help you choose your general color scheme)
___ What are the colors that the main character of your theme wears?
___ If your theme is based on a movie, what are the 'stand out' colors in the movie poster?
___ If your theme is based on a certain type of music, what are some of the common colors on the CD covers for that music style?
___ If your theme is based on a book, what are the colors of the book cover?
___ When you are looking at supplies for your theme, what are the 'stand out' colors on those supplies?
III. Your Party Supplies
What To Buy While You Are Waiting For Your RSVP's
___ Invitations
___ Tablecloth
___ Decorations
___ CD based on music of your theme (good if your theme is based on a movie, popular game, or TV show)
___ Games based on your theme
___ Door Prizes (if you are going to have them)
___ Movie based on your theme
___ Video Game based on your theme
To Buy After You Know How Many Guests You Are Having
___ Paper Products (plates, napkins, forks, etc.)
___ Party Favors (bookmarks, cupcake rings, cake topper, pens, playing cards, etc)
___ Food, Drinks, and Snacks
Resources & Guides to help your plan your theme parties

There are a lot of different elements that go into planning a theme party, but if you take a little time you will be able to create a party that your friends and family will be talking about for a lifetime.
Simply pick the party theme that you love and go from there.
Remember, your theme doesn't have to be perfect, it just has to be perfect for you.
If you love your theme it will show in your party and your guests will naturally have a good time and that will make them love your theme too.
But if you throw a party based on a theme that you don't care for just because you know it is popular among your guests, you are sure to regret it.
Instead of your theme party planning being a fun activity, it will be something that you dread doing and your party will ultimately suffer for it.
To make matters worse, your guests will have a hard time getting into the spirit of your theme party because your party will be lacking something.
If you are on a tight budget or you are not able to find the right theme supplies to fit your party, try going for a color scheme that works and use a few small theme based decorations to tie it all in together.
For instance, if you are throwing a Wizard of Oz party, you could use the colors of blue and red to represent Dorothy's dress and her ruby red slippers.
Then all you need to do is add a few pictures, some small party favors, and maybe have the Wizard of Oz soundtrack playing in the background.
With a little creativity any theme can come to life!
For many themes, you can ask your guests to dress up as their favorite character from that theme, but that doesn't mean that they have to run out and get a costume if they don't want to.
Even if they just wore clothes that matched some of the prominent colors in the theme, that would be more than enough to allow them to get into the spirit of your party without having to spend a lot of money.
For instance, let's say that your theme is based around the popular movie Avatar.
Obviously it would be really neat if all of your guests could come dressed up in nice Avatar costumes, but those costumes can be expensive.
In today's economy not many of us have the funds to pay a lot of money for something that we are only going to be wearing once.
A good solution to this would be for your guests to dress up in all blue with some hints of black.
Then when they get to your party, you can have a station set up where guests get their faces painted to look like an Avatar.
It's an easy and creative solution for any of your party goers.
Most of all, relax and have fun. It is your theme party after all, take some time to enjoy it!
Below is a free book download to help you plan your Halloween theme parties, and I will be publishing more party planning books on all the various themes and occasions that we celebrate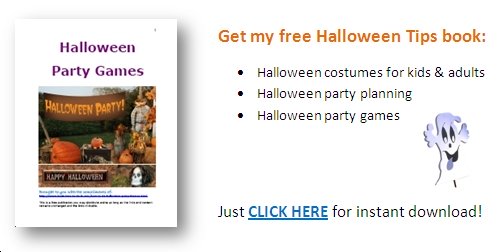 More Tips for How To Do It Yourself: Entertainment & Party Planning
Do you have a tip you want to contribute here? Share it!
Read the latest updates & rest of the how-to tips here:
Click the Title links below to see the latest how to do it tips and contributions to this page...

Have You Considered These 50 Theme Party Ideas?
Hawaiian Theme Party
80s Theme Party
Pirate Theme Party
Nautical Theme Party
Las Vegas Theme Party
Bollywood Theme Party
Jungle Theme Party
Carnival Theme Party
Cowboy Theme Party
Italian Theme Party
Candy Themed Party
Survivor Theme Party
Mardi Gras Theme Party
Beach Theme Party
Burlesque Theme Party
Mexican Theme Party
70s Theme Party
Baseball Theme Party
Circus Theme Party
Princess Theme Party
Safari Theme Party
Red Carpet Theme Party
Butterfly Theme Party
Tropical Theme Party
Luau Theme Party
Fiesta Theme Party
Black and White Theme Party
French Theme Party
Horse Theme Party
Disco Theme Party
Construction Theme Party
Football Theme Party
Asian Theme Party
50s Theme Party
Candyland Theme Party
New York Theme Party
Rock and Roll Theme Party
Toy Story Theme Party
Star Wars Theme Party
Smurf Theme Party
Saved By the Bell Theme Party
Cupcake Theme Party
Looney Tunes Theme Party
Monster High Theme Party
iCarly Theme Party
Rainbow Brite Theme Party
Mario Brothers Theme Party
Friends Theme Party
Flintstones Theme Party
Jetsons Theme Party
If you would like to see more party planning ideas like the ones here about Learn How to Plan Theme Parties, and different ways to celebrate the Holidays, you can check out our HOME PAGE.
Did you find the information in this section helpful to you? If yes, you can share it with your friends on the socialize buttons below and in the side columns.
You can also tell us what you think in the comments box below, even post it to FB if you want.


"Power Tips" magazine is back!
You Get A Free Complete Self Help Report delivered to your email box every edition, plus you get a free PLR article and other great gifts!

SUBSCRIBE BELOW ...  I promise you will want to USE what you learn!
I really want to know what you think of this site, this page, and to hear your tips or suggestions about it.
So please share your story or simply add a Comment in the comment box.
If you feel that the information on this page has been useful to you please give it a Like or share it with your friends - thanks!!

"You are a life Saver!!
I recently discovered this site and I can tell you that my life has not been the same. I now come here EVERYDAY and spend at least 1 hour.
I used to spend that time browsing online fashion and beauty magazine which just means that I spend more. Now I have replaced that habit with coming here.

In future I will think about contributing articles as well. Thank you! Thank you!! Thank you!!! and God bless"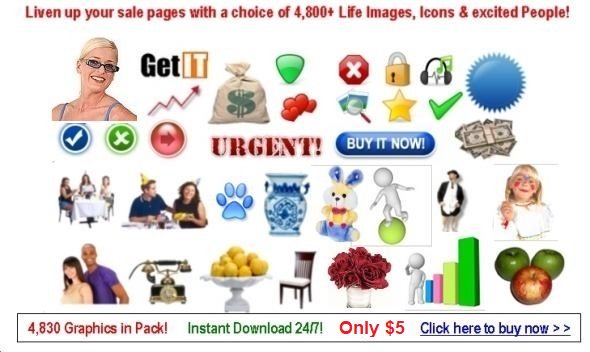 Contact Us | About Us | Terms of Use | Privacy Policy | FAQ | Testimonials

Amazon and the Amazon logo are trademarks of Amazon.com, Inc. or its affiliates. As an Amazon Associate I earn from qualifying purchases. Product prices and availability are accurate as of the date/time indicated and are subject to change. Any price and availability information displayed on [relevant Amazon Site(s), as applicable] at the time of purchase will apply to the purchase of this product.