How to Have Healthy Heart | Protect your heart for lifetime health and fitness
This online How to Have Healthy Heart Guide shows you simple step by step lessons for how to protect your heart for lifetime health and fitness.

Preventing heart attacks  is definitely preferable to trying to treat heart disease that's already developed. 
You should be doing everything you can to prevent yourself from developing cardiovascular disease in the first place.
If you have existing issues such as family history, high blood pressure, or congenital heart defects, then you need to be especially concerned. 
It's never too early to start caring for your heart, and to start your children on the road to long-term heart health.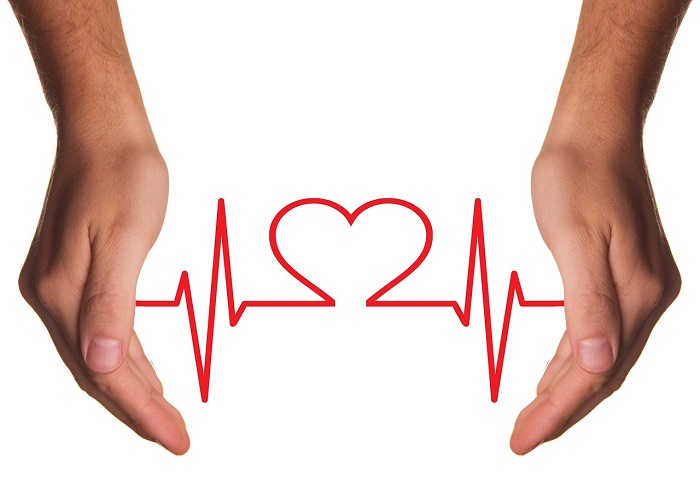 Risk Factors for Heart Disease
From the day we are born, to the day we die our heart never stops its ceaseless pumping of oxygenated blood throughout the body.
Amazingly it contracts between 70 - 80 times per minute, day and night, for a typical lifespan of 70 years.

The muscular walls do get an occasional respite during the diastolic phase, but it is only a temporary respite.
Because the heart is never given time to recover from its arduous exercising, it requires a constant supply of oxygen.
If you're in poor physical condition and decide to run for a bus, for example, your heart and lungs would be unable to meet the sudden demand for extra oxygen rich blood.
As a result, your leg muscles can't receive the oxygen they need, and you'll likely experience pain or leg cramps.
However, on the positive side, you can rest the muscles in your legs and give them the opportunity to recover from their exertion.
Unfortunately, your heart doesn't have this luxury.  If the muscles of your heart were to rest, your entire body would stop functioning and you'd die in a very short time.
There are several changes that can be made in your life to try and control a heart problem from occurring.
Heart disease and other cardiac problems can be devastating for anyone who experiences them.  They can be terrifying because they're potentially fatal , but many types of heart disease don't have to be a death sentence.
There are a lot of risk factors for heart disease, but there are six major risk factors that everyone should pay attention to. 
These are the most common risk factors, accounting for the vast majority of heart disease along with simple family history making you genetically vulnerable to some heart problems. 
These six risk factors are diabetes, smoking, physical inactivity, obesity, high cholesterol, and high blood pressure.
High Cholesterol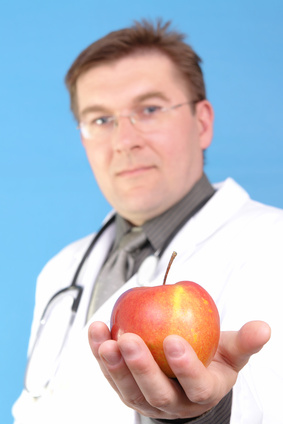 High cholesterol is another major risk factor in coronary heart disease, which can lead to heart attack. 
Keeping the cholesterol levels low and manageable is also another important exercise to consider as the high blood cholesterol is a condition that increases the risks of developing coronary heart disease.
This is caused by the narrowing of the arteries thus inhibiting the flow of blood to the heart.
Ideally the cholesterol levels should be below 200mg/dl; LDL cholesterol below 130mg/dl and HLD above 35mg/dl.
Although cholesterol is necessary for many functions in the body, having too much of the wrong kind can lead to coronary disease.
Low density lipoprotein is the major carrier of cholesterol in the blood.  If there's too much LDL in the blood, it can build up inside the arteries. 
This can lead to the formation of a hard deposit called plaque, and that can clog the arteries. 
If a blood clot forms near a plaque deposit, it can block the blood flow to the heart and cause a heart attack. 
If the clot dislodges and blocks blood flow to the brain, it causes a stroke.
A level of LDL cholesterol over 160 mg/dL puts you at an increase risk of heart disease. 
If you already have heart disease, your cholesterol should be even lower in an attempt to prevent a heart attack or stroke.
High Blood Pressure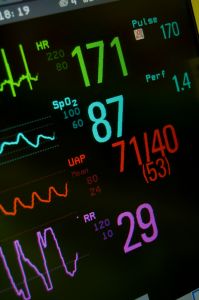 Blood pressure is the force of the blood pushing against the walls of your arteries as your heart beats. 
High blood pressure, also known as hypertension, usually has no symptoms.  Many people have it for many years without even knowing it. 
Unfortunately, this can have devastating consequences for those who have it and don't know. 
People who have prolonged and sustained hypertension can develop coronary heart disease, heart failure, stroke, kidney failure, and many other diseases.
There are two types of high blood pressure, primary hypertension and secondary hypertension. 
Primary hypertension accounts for 95% of hypertension and has several contributing factors. 
Secondary hypertension occurs when there is a malfunction in one of the body's organs or systems.
Primary (or essential) hypertension can be attributed to a variety of factors. Roughly 30% of cases can be attributed to genetic factors.
 For example, high blood pressure affects more African-Americans than Asians or Caucasians. 

Nearly one third of American adults have high blood pressure.  It's very important to get your blood pressure checked regularly, even if you feel fine. 
In addition, there can be a hereditary factor.  You're twice as likely to suffer from high blood pressure if either of your parents had it.
Physical symptoms of high blood pressure include:
·       Headache,
·       Ataxia (Difficulty with walking)
·        Convulsions.
·       Blurred Vision
·       Tremors
·       Giddiness
Other physical symptoms of high blood pressure may relate to excretory organs such as the kidneys.
Patients may complain of pain when passing urine, or there may be an increase in frequency.
Dehydration and dullness of the skin due to a loss of electrolytes in the body may also become symptoms.
What's Normal Blood Pressure ?

Blood pressure is how strong the pressure is when the blood flows through your arteries. It shouldn't be too strong, or too low, either – there's a happy medium.
You probably know the perfect reading for healthy people – 120 (systolic blood pressure) over 80 (diastolic blood pressure). Technically, it's written as 120/80 mmHg.

That number is supposed to be even lower in most cases where the patient has suffered previous health conditions such as a stroke or heart problem.
Even kidney issues can result in your need for even lower blood pressure readings.
What happens when your blood pressure is off is that those numbers begin to change – sometimes by a little, other times by a lot. 
Once you get to the 140/90 range, your doctor will diagnose you as having high blood pressure and urge you to make changes.

You can buy blood pressure monitors online and learn how your pressure levels are at all times from the privacy and convenience of your home.

Omron 10 Series Wireless Upper Arm Blood Pressure Monitor with Cuff that fits Standard and Large Arms (BP786N) with Bluetooth Smart Connectivity
Omron 5 Series Upper Arm Blood Pressure Monitor with Cuff that fits Standard and Large Arms (BP742N)
Omron 7 Series Wrist Blood Pressure Monitor (Model BP652) Clinically Proven Accurate with Heart Zone Guidance and Irregular Heartbeat Detector
Balance Professional Upper Arm Blood Pressure Monitor with Easy-to-Read Backlit LCD, One-Size-Fits-All Cuff and Nylon Storage Case by Greater Goods
Blood Pressure Monitor by Vive Precision - Best Automatic Digital Upper Arm Cuff - Most Accurate, Portable & Perfect for Home Use - One Size Fits All Cuff - 2 Year Warranty
KEDSUM Wrist Digital Blood Pressure Monitor with 90 Memory Capacity ,Two User Modes ,FDA Certified-Black
Santamedical Wrist Digital Blood pressure Monitor with Case - Large Display
Omron 3 Series Wrist Blood Pressure Monitor (Model BP629) Clinically Proven Accurate
Omron 10 Series Upper Arm Blood Pressure Monitor with Cuff that fits Standard and Large Arms (BP785N)
Diabetes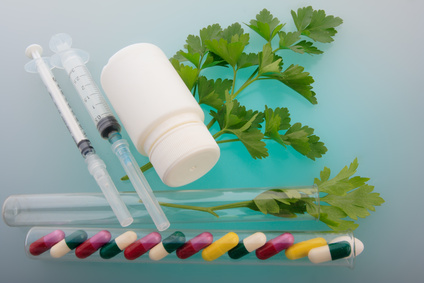 Those who have diabetes need to pay special attention to overall health and blood circulation by getting regular medical checkups.
Diabetes can cause poor blood circulation throughout the whole body, and especially in the feet and legs.
For a long time, the medical community has known that high blood sugar can have a detrimental effect on the heart. 
Patients with diabetes have double to as much as quadruple the risk of dying of heart attack or stroke that someone who has already had a previous heart attack but doesn't have diabetes.
A recent study in the New England Journal of Medicine found evidence that lowering your blood sugar significantly can reduce the risk of heart attack and stroke by nearly half! 
This is most prominent in those with Type 1 diabetes, but there's an ongoing trial about whether or not controlling blood sugar levels could also halve the risk in patients with Type 2 diabetes. 
About 95% of the 20,000,000 Americans with diabetes have Type 2.
Unfortunately, a lot of people who have Type 2 diabetes don't even realize it until it's too late and the damage has already been done. 
Patients with heart disease might not even have their blood sugar levels checked, and people with diabetes may not routinely have their heart checked.
According to the American Diabetes Association, exercise is very important to improve blood flow and reduce the risk of serious complications that poor blood circulation poses in those who have the disease.

Smoking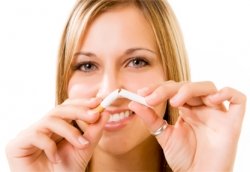 It's been known for many years that smoking increases your risk of all types of diseases. 
It's a major cause of atherosclerosis, which is when fatty substances build up in the arteries.
 In patients with coronary artery disease, the arteries become narrowed, which decreases the supply of blood to the heart. 
This can lead to angina, and may even eventually lead to heart attack.
Peripheral artery disease is when there is atherosclerosis in the arteries that take blood to the extremities. 
This may cause intermittent claudication, which is a painful cramping in the legs when the patient is walking.  It can also increase the risk of stroke.
Smokers are also at a much higher risk of heart attack than non-smokers.  The longer a person smokes, the more that risk increases. 
People who smoke just one pack of cigarettes per day have more than two times the risk of heart attack than non-smokers.
Good circulation requires excellent air exchange between the de-oxygenated blood and the oxygenated blood taken in when we breathe fresh, oxygenated air.
Smoking can do damage to the small bubble-like alveoli that are where oxygen and carbon dioxide exchange places within the lungs.
You need healthy lungs for good circulation and for good air exchange that will provide enough oxygen to tissues in the rest of the body.
The most obvious and often disregarded rule would be to not smoke as this is not only a bad habit to form it is also a deadly one.
Just 20 minutes after your last cigarette, your heart rate begins to return to normal.
Only 2 hours after you quit, your blood pressure and heart rate have returned to naturally healthy levels.
And only 12 hours after quitting, your blood oxygen levels are normal once again.
The negative effects of smoking on your heart and lungs are well known.
Stop smoking now and you will begin to experience the heart healthy benefits of kicking the habit in his little as 20 minutes.

Records have shown that those who have made the conscious effort to stop smoking have been able to bring down and even eliminate their chances of suffering from heart diseases.
Freedom Quit Smoking, Nicotine Craving Relief Spray - Quit Smoking Naturally Now - Reduce Cigarette Cravings, Fight Nicotine Withdrawal Symptoms, An Easy Way to Quit Smoking Cigarettes Without Side Effects - An All Natural & Nicotine Free Stop Smoking Aid, 1 Oz
Nic Out Cigarette Filters Holders Stop Smoking Aid Reduce Tar and Nicotine
NicoDerm CQ Clear Nicotine Patch 21 milligram (Step 1) Stop Smoking Aid 14 count
Quit Support
Smoke Away - Stop & Quit Smoking 7 Day Kit 30 Day Recovery Supply Electronic Cigar Alternative Natural Quick Anti Smoking Healthy Medicine
21 Days to Stop Smoking
Physical Inactivity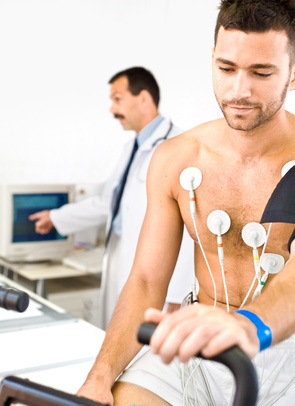 The heart is a muscle. 
When muscles aren't used much, they tend to atrophy. 
That means they shrink and aren't as strong as they could be. 
The heart can experience a similar effect. 
When people don't get a lot of exercise, their heart can stop working as well.
Regular physical activity, especially aerobic exercise, can help prevent cardiovascular disease, heart disease, and stroke. 
Lack of physical activity is strongly linked to cardiovascular mortality. 
You should exercise frequently, but do not overdo it. New research shows that strenuous exercise of more than 3 hours a week can actually have a negative health impact.
Build strong leg muscles.
Circulation is more than just about arteries.
In order to keep blood flowing, you need to have your veins bring the blood back from the periphery of your body.
Veins that aren't supported by strong valves and strong muscles can be sluggish and the flow can stagnate in the legs.
This leads to venous dilation called varicose veins.
You can prevent varicose veins and improve your circulation by keeping the muscles of your legs strong, avoiding standing for long periods of time, and by wearing compression stockings, especially if you don't exercise much or if your job requires long periods of standing.
If the veins become sluggish and dilate, you can get leakage of blood from the veins so that the veins become irritated, creating a condition called superficial thrombophlebitis, a painful condition involving inflammation in veins that have poor circulation.
Exercise aerobically.
When you do aerobic exercise, the blood flows to all the parts of the body, and the arteries circulate.
Exercise is part of a heart-healthy program that gets the blood pumping through the heart and through the arteries of the heart.
Exercise is known to decrease your risk of common circulatory disorders, such as heart attacks, stroke, and peripheral vascular disease.

The American Heart Association, Mayo Clinic and other respected global health institutions recommend 30 minute sessions of moderate to intense physical activity no more than 5 times a week.
This includes "exercises" as simple as taking a brisk walk or jog, cutting your grass with a push mower, enjoying Pilates, yoga or some simple bodyweight exercises.

Physical activity can also control blood cholesterol, diabetes, blood pressure, and it can help prevent and correct obesity.
Obesity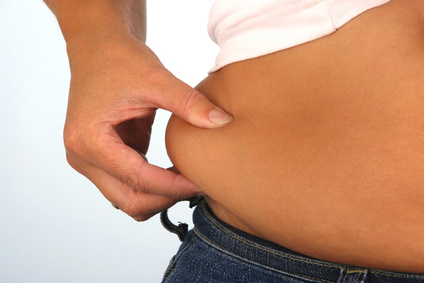 Obesity is a major risk factor for many types of diseases.  Coronary heart disease is one of these. 
There are several reasons why obesity can increase the risk of heart disease.  For one thing, it can raise blood cholesterol and triglycerides. 
It lowers HDL cholesterol, and raises LDL.  It causes hypertension.   
It can cause some people to develop diabetes, which can significantly increase the risk of heart attack. 
Even when there are no other known risk factors, obesity alone increase a person's risk of developing heart disease. 
Maintain a healthy body weight is something that all healthy people are conscious on doing on a regular basis.
With the ideal weight in place the various body systems do not have to be overworked and stressed to create the ideal functioning systems.
Obesity is a dominant contributor to abdominal adiposity which is an important risk factor for cardiovascular disease.
Family History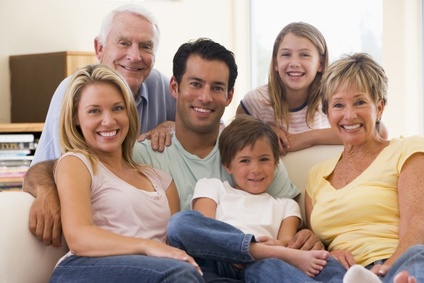 Family history is a seventh risk factor that's often overlooked - probably because nothing can really be done about it. 
People with a family history of heart disease or heart attacks are much more likely to get it themselves than someone without a family history, even if they have no other risk factors at all!
So you should be sure to ask your family about the possibility that you have heart disease in your lineage. 
Find out what killed the last several generations of your family, and don't forget about aunts, uncles, and cousins. 
Find out how old they were when they died, as well.  The more you know about your family history, the more you can prepare for things that might happen to you later.
Your doctor will want to know about your family's heart health history as well.
But even if heart disease runs in your family, you can cut your personal risk dramatically.
A heart healthy lifestyle, eating the right foods, exercising regularly and drinking lots of water, all of these components lead to a healthy heart and a lower risk of heart attack and cardiac illness.

How Cardiac Symptoms are Different for women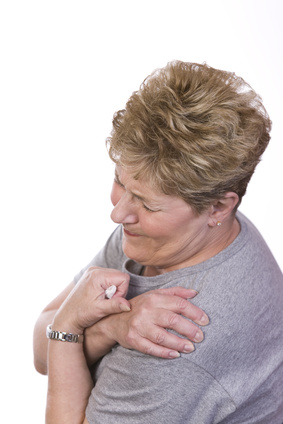 Most people think of heart disease as the list of symptoms they've grown up with, like discomfort in the center of the chest, squeezing in the chest, pressure, fullness, pain that goes away but then comes back.
Those are the symptoms of men's heart disease.
Symptoms of women's heart disease go barely noticed and it's become the number one killer of women because of that fact. 
The first difference between men and women is that women don't usually get the chest pain that men do.
In fact, lack of pain is the significant difference; one that also has women not bringing up the subject because they only feel a slight discomfort and don't want to be a bother to anyone.
Even their doctors misdiagnose it to be more anxiety then illness.
So women chalk it up to getting the flu, acid reflux or just aging. Another difference is how women feel angina pain. In men a squeezing in the chest is felt with great pain.
Women experience it as a hot, burning sensation and not in the chest, but in shoulders, back, or jaw. 
Women having heart attacks vomit or have dry heaves.
They experience shortness of breath, nausea, acid reflux, or extreme, sudden fatigue. Or even NO symptoms at all.
Men usually have chest pain and clutch at their chest. 
Women minimize their symptoms and unless they go out of their way to get the attention of a doctor, most doctors will not investigate further due to over demand on their own time and resources.  
Many times a woman only knows she has had a heart attack is when a doctor examines a woman's heart and sees damage from a "silent heart attack", meaning a heart attack that went untreated because the woman had little to no pain.
A great deal of damage can happen this way and weaken the heart. 
Seek immediate medical help or call 911 if you feel any of the following, even one of them:
 ·       Shortness of breath lasting more than 10 minutes
·       Sudden sweating with no reason
·       Sudden feelings of doom in a panicky way (this is a real symptom)
·       Loss of consciousness or fainting
·       Sudden severe vomiting or indigestion
·       Sudden severe fatigue 
Women must start feeling that it is not alright to quietly suffer in silence. Get attention and seek help.
Don't put it off, or it can have far reaching implications to your family and you.
Below are some heart supplements to help women have healthy heart support that you can order online and have delivered to your mailbox stress free.

CoQ10 Cardiovascular Health in Softgels. Best Anti-Oxidant & Anti-Aging. All Natural & Non-Gmo for a Healthy Brain, Heart, Blood Pressure, Digestive & Immune System. Made in the USA
MaxMulti The Best Multivitamin Supplement for Heart Health, Anti-Aging, Energy, Focus, Well Being, and Immune Support! Once A Day Formula! High Potency Multivitamin! (1 Month Supply)
Turmeric Curcumin with Bioperine? Anti-inflammatory, Antioxidant & Anti-Aging Supplement with Black Pepper for Best Absorption. Premium Joint Pain Relief. All Natural & Non-Gmo
Centrum Silver Women's Pills 50+, 200 Count (Packaging may vary)
MegaFood - Blood Builder, Promotes Healthy Blood Cell Production & Circulation, 90 Tablets (Premium Packaging)
Dr. Tobias Omega 3 Fish Oil Triple Strength 180 Caps
Prenatal Vitamins - Multivitamin With Folic Acid, Probiotics, Biotin and Vitamin A & C - Best Women's Supplement for Healthy Pregnancy - Brain, Bone, Immune & Heart Support - 300 Count Tablets
Natrogix 90 Day Supply Women's Multivitamin Supplements - Daily Ultra Vitamin & Minerals Support Energy, Immunity and Metabolism. Maintain Healthy and Beautiful Appearance, Strong Bones.(180 Capsules)
Dr. Tobias Multivitamin & Mineral Plus Enzymes - Enhanced Bioavailability - With Wholefoods & Herbal Ingredients - Rich in B Vitamins & C
Nutrition Guide To Protect Your Heart With Foods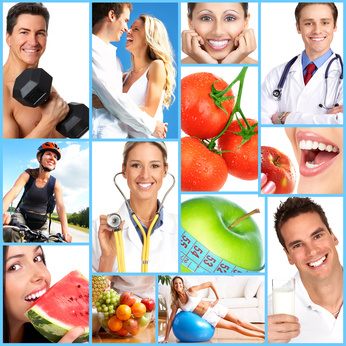 It has been noted that a lot of the less than desirable heart conditions are usually brought on by the lack of proper nutrition in the diet plan of an individual.
It is not always necessary to treat heart conditions with medications and medical treatments as sometimes a change of diet and lifestyle can be just as effective. 
Enjoy a heart healthy diet by incorporating foods like salmon, sardines and tuna which are rich in omega-3 fatty acids.
Garlic not only helps to lower blood pressure but it also helps to reduce your cholesterol level.  
Extensive research has been conducted on garlic and it's been found to be very useful as a natural alternative to helping control blood pressure.
Garlic keeps your blood vessels from being constricted, allowing your blood to flow properly.
Brown rice, black beans and kidney beans, oatmeal and other high-fiber foods regulate a healthy cardiovascular system, and lower your chances of suffering a heart attack and developing heart disease.

Almonds, kale, oranges, blueberry and an occasional glass of red wine all offer heart healthy benefits.
Coriander Leaves in a cup of water may help reduce blood pressure.  
They should be taken on an empty stomach and preferably in the early morning. They are even more effective when coupled with fresh curry leaves.
Steer clear of processed foods, sugar, salt and white flour, get more plant-based foods into your diet, and your risk of mild or significant heart problems and afflictions is dramatically lowered.
Cut back drastically on your salt intake.
Salt is not needed in your diet, and is directly linked to high blood pressure and coronary heart disease when you eat too much of it.
This means cutting back on processed foods, many of which have a high salt content.
Cumin Seeds are considered one of the major natural remedies for high blood pressure.
Ginger is also considered an excellent natural remedy.
Onions have been found helpful in reducing high blood pressure.   

Eat low cholesterol foods.
Cholesterol can cause plaque buildup in the inner lining of the arteries.
They gradually narrow and eventually narrow so much that the flow of blood through the arteries is so sluggish that blood clots form (these are called thrombi). If thrombi happen in the brain, you can get a stroke.
If thrombi happen in the heart, you can get a heart attack. If thrombi develop in the arteries of the legs, you get peripheral vascular disease.
Low cholesterol foods don't contribute to getting cholesterol plaques.

Eat soluble fiber.
Consuming bran based products can be beneficial to the overall health of the body system functions.
As bran is high in fiber content it will help to keep the cholesterol levels in check, and these can be found in items such as Harley, oats, whole grains which include brown rice and lentils, beans such as kidney beans and black beans.
Soluble fiber soaks up cholesterol in the gut so that less cholesterol is absorbed by the GI tract. Common sources of soluble fiber include:
o    Oatmeal and oat cereal
o    Blueberries
o    Psyllium
o    Oranges
o    Apples
o    Nuts
o    Strawberries
o    Beans
o    Dried peas
o    Flaxseeds
o    Carrots
o    Celery
o    Cucumbers

Soluble fiber, in particular decrease the amount of LDL cholesterol in the bloodstream, which is the kind of cholesterol that makes arterial plaques.
PSYLLIUM HUSK CAPSULES - 1450mg Per Serving - 240 Capsules - Premium Psyllium Fiber Supplement - Great For Constipation, Digestion and Weight Loss - 100% Natural Soluble Fiber
Yerba Prima Soluble Fiber Capsules, 180-Count
Equate - Fiber Powder, Clear Soluble, 125 Servings, 16.7 oz (Compare to Benefiber)
Heather's Tummy Fiber CAN Organic Acacia Senegal (16 oz) for IBS
Benefiber Fiber Supplement - 730g 190 servings
Natural Nutra Fiber Supplement with Psyllium Husk, Guar Gum, and Oat Fiber - Insoluble and Soluble - 100 Tablets
Add Plenty of Potassium, Magnesium, and Calcium
 You want to take a multi-pronged approach to ensure you get enough potassium, magnesium and calcium in your diet.

It's advised that you take in 4,700 milligrams of potassium each day. Potassium is what counters the effects of salt in your body.
How can you get more of this into your food plan? Choose among these foods that are rich in potassium:

·    Mushrooms
·    Bananas
·    Potatoes (sweet and other types)
·    Greens (spinach, mustard, collard, or turnip for example)
·    Yogurt (go with a low fat or fat free option)
·    Fish (tuna or halibut are good options)
·    Melons (honeydew or cantaloupe)
·    Broccoli
·    Carrots
·    Fruit (apricots, oranges, prunes and grapefruits or their juice counterparts)
·    Raisins or dates
·    Kale
·    Squash
·    Tomatoes (low sodium if you're adding it via sauce or juice options)
·    Beans (lima or green)
·    Molasses
·    Milk (only skim or low fat)
·    Peas
Let's move on to Magnesium.
This mineral is thought to help with lowering blood pressure, too.
Many of the same foods that contain a lot of potassium also have an ample amount of magnesium in them.
Adults should take anywhere from 310 to 420 mg per day of magnesium.

Here are some you should add into your diet in addition to the ones already on your potassium list previously:

·    Cashews or almonds
·    Readymade pudding
·    Soybeans
·    Oatmeal
·    Black Eyed peas
·    Avocados
·    Kidney beans
Moving on to calcium, you'll notice that many of the items listed in the potassium and magnesium lists also deliver an abundance of calcium to your diet.
Studies show that you should add approximately 1,000 mg of calcium each day to improve blood pressure readings.

In addition to the yogurt, milk, leafy green, orange juice and soybeans already found on the two previous lists (which are rich in calcium), here are a few others to add to your daily food plan:

·    Cheese (low fat or skim)
·    Calcium fortified foods such as cereals, breads or soymilk.
·    Sardines
Now Foods Potassium Citrate 99 mg Capsules, 180-Count
Nature Made Potassium Gluconate 550mg, 100 tablets
Country Life Target Mins Calcium Magnesium Potassium 500mg/500mg/99mg 180-Tablet
Doctor's Best High Absorption Magnesium (200 Mg Elemental), 240-Count
Nature Made High Potency Magnesium 400 mg - 150 Liquid Softgels
Magnesium Glycinate 150mg in Vegan Capsules, Better Absorbing than Tablets | 100% Pure & Non-Buffered for Maximum Bioavailability & Absorption with NO Laxative Effect - Non-GMO | IntraNaturals
Vitafusion Calcium, Gummy Vitamins For Adults, 500 mg, 100-Count
Kirkland Signature Calcium, 600 mg+D3, 500-Count Tablets
Now Foods Calcium & Magnesium, 250 Tablets
Increase Fruits and Vegetables, But Limit Meat and Sugar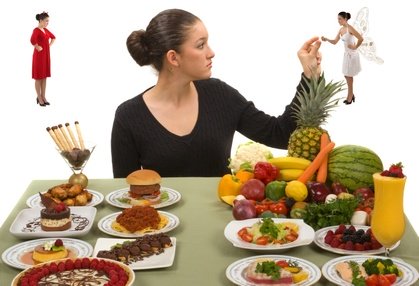 When it comes to fruits and vegetables, many have already been listed previously for you.
They're full of fiber and lots of nutritious elements that contribute to the process of lowering your blood pressure.
Consuming plenty of greens and vegetables has also been shown to help reduce blood pressure.

But let's talk about meat – a central item to many people's meals, even if it is only supposed to resemble a side dish portion.
If you can, try to add a few meatless days into your weekly menu planning.

The meat substitute products on the market now are very flavorful, such as the soy-based crumbles as a substitute for hamburger meat tacos.
Just make sure you choose low sodium taco seasoning, low fat or skim cheese, and add avocados and tomatoes on top for a perfect blood pressure friendly meal!

If you eat meats like beef and chicken, then make sure you go for lean cuts.
They cost a little more, but that's okay – because you shouldn't be eating a huge platter of meat when trying to lower blood pressure anyway.
A small 5-ounce filet mignon plated with plenty of vegetables and whole grain rice is a perfect pairing.

Sugar is just as much a culprit in boosting your blood pressure as salt is. Try cutting back on sodas if you drink them throughout the day.
Studies show that even cutting out 6 ounces (that's half a can) from your consumption of sodas has a positive effect on your blood pressure.

Scientists haven't yet nailed out the exact reason why sugar contributes to increased blood pressure readings, but it could be because sugar causes your body to hold onto salt, and salt has a direct effect on your hypertension diagnosis.

Try cutting back on sugar to see what kind of effect it has on your own personal blood pressure readings.
Switch to dietary sugar options or just moderate your consumption of sugar.

The Good Fats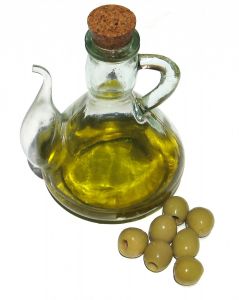 Understanding that not all fats are bad is a step in the right direction as it will help the individual to discern the negatives and positives of the different foods consumed.
It is a scientifically acknowledged fact that not all fats are alike.
Some are good for health while others can contribute to negative body conditions such as raised blood cholesterol, cardiovascular ill health and unnecessary weight gain.
The following is a list of good fats that should be taken in moderation to ensure optimum heart conditions:
·       Omega-3 fatty acids are a type of polyunsaturated fat that can be found in fatty fish such as salmon, herring, sardines and trout.
Ideally this should be consumed in three servings of 3 oz each per week. Other ideal sources of omega-3 fatty acids would include flaxseed, walnuts and canola oil.
·       As for the polyunsaturated fats in the omega-6 fatty acids group the ideal source of these can be found in vegetable oils such as corn oil, safflower oil, sesame oil. Soybean oil and sunflower oils.
There is also the soft margarine source that should be Trans fat free.
Walnuts sunflower seeds, pumpkin seeds, sesame seeds, soy as in roasted soy beans, soy nuts butter and tofu are all other alternative sources of omega-6 fatty acids.
·       Monounsaturated fats such as vegetable oils, olive oil, canola oil, peanut oil, various types of nuts and avocado are also another source of the good fats for the body. 
Drink responsibly
The occasional beer, a glass of wine or alcoholic drink is not unhealthy.
But when you overdo it, you can cause short and long-term damage to your heart muscles, suffer unhealthy weight gain and raise your risks of having a heart attack.
Enjoying no more than 1 or 2 adult beverages 2 or 3 times a week is a smart rule to follow.
When it comes to alcohol intake, the news can be a little confusing. One day they're telling you that drinking it can benefit your health, and the next they're advising you to steer clear.

But like most things – the key is simple moderation. For healthier blood pressure readings, stick to just 1 alcoholic drink per day for women and 2 for men. It's that easy!

Blood pressure is affected by alcohol in short spikes and over a long period of time. If you drink 3 or more alcohol-laden drinks in one sitting, you'll see a short spike. But long-term binge drinkers see a steady increase in their hypertension, too.

People suffering from high blood pressure ideally will eliminate alcohol completely.
But if you can't come to terms with that, then at the very least drink it in moderation where you have one 12 ounce beer, one 5 ounce glass of wine, or a 1.5 ounce mixed drink (80-proof).

It's not good to drink high caloric alcohol drinks if weight is an issue for you. It contributes to putting on pounds and then affects your blood pressure, too.
And if your doctor has put you on medication for your blood pressure already, then it could hamper its ability to treat your numbers!

What kind of change can you expect when you reduce or eliminate your alcohol intake?
A couple of digits will be lowered (1-4), but much of that depends on what level of consumption you had as well as your age and other factors.

Improve Blood Circulation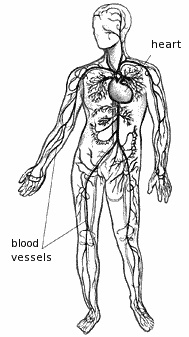 Your circulation involves your heart, the arteries, the tiny arterioles, capillaries, venules, veins, and even the lungs that exchange de-oxygenated blood for oxygenated blood, which is what every cell needs in order to have normal cellular processes. 

•    Some parts of the body have what's called "dual circulation," which means that the arteries have doubled up so that if one is blocked, other arteries can provide circulation to the same area so no cell death occurs.

•    Some areas of the body aren't so lucky. The heart, for example, has little duplication of arterial supply so that, when an artery gets blocked, cell death occurs and you have a heart attack.

•    The brain also has very little duplication of arterial supply so that strokes can happen when arteries are blocked.

Blood circulation is necessary for the body to function and remain healthy. Your heart pumps blood through blood vessels throughout the circulatory system.
Red blood cells carry oxygen to vital organs, which provides you with energy and vitality.
Together, your vital organs and circulatory system form a unit that works constantly to make sure the body has adequate blood flow. Certain diseases inhibit this flow.

Causes Of Poor Blood Circulation:

Blood clots can slow or block blood circulation, and when this happens either a stroke or severe arterial damage can occur.
Raynaud's Disease can cause poor blood circulation along with heart disease and deep vein thrombosis.
Healthy blood circulation not only makes you healthy, it improves how you look by promoting a healthy skin color and glow.

It also supports and promotes healthy brain function by keeping your mind focused and sharp.
Investing in a wearable heart monitor may help you to be aware of your heart health at your convenience any time you want to check you are not stressing out your heart with too much activity and to monitor your own heart health improvements:
Polar H7 Bluetooth Heart Rate Sensor & Fitness Tracker (Black, Medium/XX-Large)
Garmin Premium Heart Rate Monitor (Soft Strap)
Polar Ft1 Heart Rate Monitor, Black
Wahoo TICKR Heart Rate Monitor for iPhone & Android
CMS 500DL Generation 2 Fingertip Pulse Oximeter Blood Oxygen Saturation Monitor with silicon cover, batteries and lanyard (Mystic Black)
Polar FT7 Heart Rate Monitor, Black/Silver
MeasuPro Portable Wrist Blood Pressure Monitor with Heart Rate Meter, Hypertension Color Alert Display, Two User Modes, IHB Indicator and Memory Recall
Polar FT7 Heart Rate Monitor, Blue/Lilac
Polar FT4 Heart Rate Monitor (Purple/Pink)
Important!
Because the heart is so important, it's absolutely vital that you take care of it properly. 
You should do everything you can to protect it.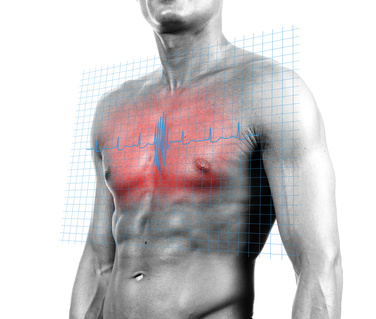 Continue to Research how to have healthy heart tips
Let's say you ignore all of the advice, and you continue smoking, overeating, and not getting enough exercise.  What could happen to you if you do have a heart attack?
For one thing, many people just don't survive a heart attack.  Only people who get prompt medical attention have a good chance of surviving a heart attack, and a lot of people just don't recognize the symptoms in time to get help.
If you do survive a heart attack, your life will probably never be the same.  You may feel very fatigued for quite awhile after your heart attack. 
It can cause damage to the heart that might make it hard for you to breathe or perform your normal daily activities well. 
If the heart attack is rather prolonged, it might even cause damage to the brain if it can't get enough oxygen.
Once someone has a heart attack, his or her chance of having another heart attack is increased significantly. 
The risk of death increases with each subsequent heart attack, because the heart is damaged further with each one.
The best thing you can do is to prevent yourself from ever having a heart attack in the first place. 
Once you develop serious heart disease, it may be very difficult to prevent it from progressing. 
It's much better to keep yourself from developing heart disease than to try to keep it from getting worse later.
Continue to research how to have healthy heart tips for your lifetime fitness and health.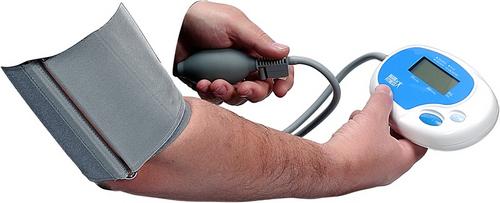 More Resources

Here are some products you can buy online that I think look very useful:

Heart HealthTM Essential Omega III Fish Oil with Vitamin E Single Bottle - 120 softgels,(60 Servings)
Cardio Heart Health-L-Arginine Powder Supplement-5000mg plus 1000mg L-Citrulline-with Minerals, and Antioxidants Vitamin C & E-Total Cardiovascular System Health-Formulated by REAL DOCTORS 16.82 oz
Heart Health: Heart Healthy Cookbook: 30 Quick & Easy, Heart Healthy Greek Recipes For Smart Heart Health (cooking, weight loss, weight maintenance) (cooking, ... weight maintenance, weight watchers Book 1)
The Simple Heart Cure: The 90-Day Program to Stop and Reverse Heart Disease
Stop Heart Palpitations with Heart Calm- A Natural, Fast-Acting Formula Designed to Support and Maintain a Healthy Heart Rhythm and Quickly Stop Heart Palpitations in Healthy Hearts. 90 Capsules.
Irwin Naturals Complete Cardio Heart and Cholesterol Health Diet Supplement, 84 Count
Century Systems - Heart Miracle, 32 oz liquid
Lower cholesterol naturally with HeartSaviorTM 6 Powerful Cholesterol Fighting Ingredients Plus 60 mg Co-Q10 (120 caps)
CoQ10 Cardiovascular Health in Softgels. Best Anti-Oxidant & Anti-Aging. All Natural & Non-Gmo for a Healthy Brain, Heart, Blood Pressure, Digestive & Immune System. Made in the USA
Omega 3 Fish Oil 1480mg Vitamin Supplement, Promotes Joint & Heart Health, Promotes Healthy Skin, 60 Count, By VitaPath
I'm in the process of publishing a How to Have Healthy Heart Guide that you will be able to download here for free, in three reader formats so you can use whatever reader gadget you want.
So come back and check out when its uploaded to here.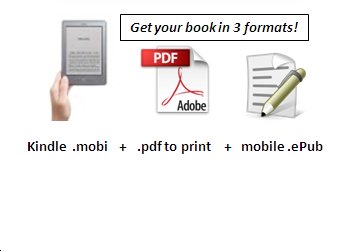 Below here I'm featuring more pages with helpful how-to-do-it  tips on how to have healthy heart and lifetime fitness. 
Feel free to submit your own story or article about it, and I will create your own page here with your contribution for the community to read.

Latest Tips for How To Do It Yourself: Better Health
Do you have a Health tip you want to contribute here? Share it!
Read the latest updates & rest of the how-to tips here:
Click the Title links below to see the latest how to do it tips and contributions to this page...

Prevention is the key to managing your risk and prevents you from having to go through the damaging effects of a stroke.
Simple lifestyle changes can greatly reduce your risk for strokes and increase your overall health simultaneously.
There is a huge collection of information and self care tips here, as well as another cardiovascular health report that you can download when you visit:

What is coronary heart disease?
and get the report here:
ABC's of Heart Disease: Dealing with Coronary Disease for your Health Success!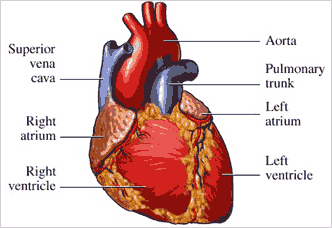 "Power Tips" magazine is back!
You Get A Free Complete Self Help Report delivered to your email box every edition, plus you get a free PLR article and other great gifts!

SUBSCRIBE BELOW ...  I promise you will want to USE what you learn!
I really want to know what you think of this site, this page, and to hear your tips or suggestions about it.
So please share your story or simply add a Comment in the comment box.
If you feel that the information on this page has been useful to you please give it a Like or share it with your friends - thanks!!

"You are a life Saver!!
I recently discovered this site and I can tell you that my life has not been the same. I now come here EVERYDAY and spend at least 1 hour.
I used to spend that time browsing online fashion and beauty magazine which just means that I spend more. Now I have replaced that habit with coming here.

In future I will think about contributing articles as well. Thank you! Thank you!! Thank you!!! and God bless"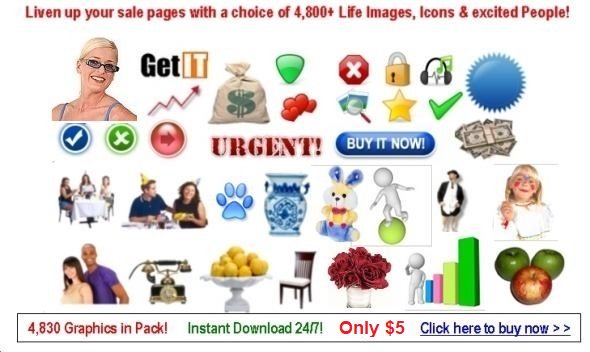 Contact Us | About Us | Terms of Use | Privacy Policy | FAQ | Testimonials

Amazon and the Amazon logo are trademarks of Amazon.com, Inc. or its affiliates. As an Amazon Associate I earn from qualifying purchases. Product prices and availability are accurate as of the date/time indicated and are subject to change. Any price and availability information displayed on [relevant Amazon Site(s), as applicable] at the time of purchase will apply to the purchase of this product.

Back to HOME PAGE of this how to have healthy heart tips section of the site.