How To Pick The Best Coffee Maker
This page is a product reference page, so if you don't know how to pick the best coffee maker, you should get some great tips here as well as learning all sorts of fascinating stuff about coffee beans and all the varieties of ways you can brew your java.

If you love your java you will want to read this to find the perfect coffee brewing system for your lifestyle and gourmet tastes.
Learn about what it takes to rate the best coffee makers and single cup coffee makers
Lets begin by looking at the ways to brew coffee, then look at some of the best coffee makers reviews and then look at the kinds of coffee beans online, and the unique coffee mugs you can also find online.

So in this section I will try to create a bit of a coffee and coffee maker bonanza for you!
We begin by looking at the best methods for brewing Coffee

There are a lot of coffee consumers in the world and this is why coffee brewing is a very interesting topic.
The flavor and the strength of the coffee depend on many factors and people like different types of brewing coffee methods.

In order to prepare a good cup of coffee you need to take into consideration the three main ingredients: fresh water, the coffee maker and quality coffee beans.
There are many methods for brewing coffee.
They offer different flavors and strengths for the coffee.

In this page you will find out the best of them, and view customer reviews of the best coffee makers including the most popular single cup coffee makers as well.
1) The Automatic Filter Drip Coffee Maker
This is one of the most popular brewing coffee methods in the world.

This is also one of the most convenient ways of brewing coffee.
While in the United States this is a very common methods, in Europe this method is not so popular.

The way this method works is very simple.
It heats the water in a chamber and slowly pours the water over the coffee beans.
This can be done electronically or manually.
Cuisinart DCC-1200 Brew Central 12-Cup Programmable Coffeemaker, Black/Brushed MetalCHECK PRICE
2) French Press Coffee Maker
The French press coffee maker is a classic that we are all used to by now.
The French press is actually known as press pot, coffee plunger or coffee press and this is one of the simplest brewing devices in the industry.

With this device the coffee is brewed by placing the water and the coffee together, leaving them to brew and depressing the plunger.

This way the coffee grinds remain trapped in the bottom part of the jug.

This is a very easy way to prepare coffee and it is often used in Europe.

Bodum Chambord 4 Cup Shatterproof French Press Coffemaker, 0.5 l, 17-OunceCHECK PRICE
3) Espresso Coffee Maker
Espresso is a very concentrated and therefore strong coffee and it is obtained by forcing hot water through ground coffee.

This coffee has a very strong flavor and a thick consistency because of the brewing process.
Usually, espresso is used as a base drink for other coffee based drinks such as lattes, cappuccinos or mochas.

There are many people who prefer to drink the espresso by itself because of the strong flavor.
There are also many espresso machines that can be used for making espresso and they are very popular in Europe.
De'Longhi EC155 15 BAR Pump Espresso and Cappuccino Maker (Save 40%)CHECK PRICE
4) K-Cup Coffee brewing
Keurig B40 Elite Gourmet Single Serve Home Brewing System
There are many coffee fans in the world and this is why another type of coffee brewing has appeared lately. This is the K-cup coffee brewing method.

This type of brewing is innovative because it allows you to prepare a cup of coffee in less than one minute.
You notice the great convenience if this type even if you can make only one cup of coffee at a time.

The Keurig B40 Elite Gourmet Single Cup Home Brewing System machine is one of the best on the market in several areas.

It beats out higher priced machines in cost, yet it still gives consumers the same delicious gourmet coffee, plus a wide variety of specialty coffees.
The appearance of the machine is sleek and modern, allowing it to fit in with any décor you may have for your kitchen.

Having this single serve coffee maker is like having your own coffee shop where you can taste many different kinds of coffee flavors.
Using technology designed specifically for the Keurig, this machine uses what's called K-cups.

These cups contain different varieties of coffee or tea or hot chocolate. When you put the K-cup inside the machine to brew it, the machine pokes a hole into the K-cup and gives users the precise amount of beverage for them to enjoy.

The Keurig B40 Elite Gourmet Single Cup Home Brewing System has become synonymous with the words gourmet brewing and is one of the most purchased systems on the market.
Once you taste a cup of coffee brewed by the system, you'll understand why it's one of the top selling machines.
Keurig B40 Elite Brewing SystemCHECK PRICE
Keurig B60 Special Edition Gourmet Single-Cup Home-Brewing System
Ideal for entertaining, this 1500-watt appliance brews a fresh cup of gourmet coffee, tea, or cocoa in less than a minute. The unit uses patented K-Cups, which offer over 70 varieties of pre-measured gourmet coffee, tea, and cocoa from a variety of premium brands.
Its patented one-touch technology provides precise control of brewing, and there's no messy grinding or clean up. Simply open the lid, insert a K-Cup, close the lid, and select a cup size.

Three brew-size options include a 5-1/4-ounce robust cup, a 7-1/4-ounce regular cup, and a 9-1/4-ounce travel mug. For full control over brewing time and temperature, the unit allows for choosing from the standard brew temperature of 192 degrees F or a cooler 187 degrees F.

In addition, the appliance comes equipped with a programmable bright-blue backlit LCD message center that displays a 24-hour digital clock and a programmable on/off timer. Other useful features include a descale indicator, a removable 48-ounce water reservoir, and a removable drip tray for quick cleanup.

A complimentary 18 K-Cup variety pack is included. The single-cup brewing system measures 13-1/4 by 10 by 13 inches and carries a one-year limited warranty.
550 Customer Reviews rated this : 5.0 out of 5 stars - But there are a couple of hundred other customers who rate it at 4 or less, so there are issues to consider when you look at this new model Keurig B60 = maybe the earlier model is the better one to go for?
Keurig B60 Special Edition Gourmet Single-Cup Home-Brewing SystemCHECK PRICE
Senseo SL7810/65 Single-Serve Gourmet Coffee Machine
Whenever coffee is mentioned, the Senseo coffee maker comes to mind.
One of the things most coffee connoisseurs will notice right away about this single cup serve machine that's different is the shape of it.
It's made in a slightly curved shape and can brew a single cup of coffee in lighting fast speed. How about under 60 seconds for a single cup?

The machine also has the unique ability to create a frothy coffee, so if you own an espresso machine and think no other machine can compete with that one, give this one a try and you'll see that it can hold its own even against the best espresso machines.

How does it do that? The Senseo coffee maker has a special chamber that gives a layer of froth to the coffee, almost like a cup of espresso, but not quite.
It comes with (not one but) two pod holders for more selective brewing. And if you and your housemate prefer different flavors, you won't have to worry that their flavor will bleed into your cup of coffee, because it doesn't do that.

Like many other top of the line brands of single brew coffee maker, this machine also uses the coffee pods in order to bring users the best and freshest taste available for every cup.
The machine is quiet as it operates, has a fast heating time and lasts longer than average coffee machines.

Available in a variety of colors, the Senseo SL7810/65 Single-Serve Gourmet Coffee Machine allows users to customize features to get the kind of coffee brewed the way they like it every time.
Senseo 7810 Single-Serve Gourmet Coffee Machine, BlackCHECK PRICE
Senseo Day's Dawn 4-Flavor Coffee Variety Pack II, 16-to 18-Count Pods (Pack of 4)CHECK PRICE
Black and Decker Single Cup Coffee Makers DCM18 Brew 'N Go
Black & Decker products are known among consumers for their long lasting use.

So when a product has the name Black & Decker on it, you know you've just purchased quality and the Black and Decker single cup coffee makers follow the tradition of bringing you household items you can count on.

You'll have your choice of several models all guaranteed for you to be able to enjoy hot coffee in less time than ordinary coffee makers can offer.

One of the models, the Black and Decker HCC 70 with chrome accents, looks great on your counter as it's brewing your coffee in about a minute and comes with the automatic shut off feature for safety.
This particular model doesn't use coffee grounds - it uses the coffee pods.

But most users say there's not a difference in taste from grounds to coffee pods. This is one decision that's personal among coffee users, so you may want to try both versions.

The DCM18 Brew 'N Go is another one of the Black and Decker single cup coffee makers that delivers coffee with precision and style and a guarantee of great taste.
It also has the automatic shut off feature and all the components except the base can be washed in the top rack of your dishwasher.

The travel mug is larger than some of the cups you can find. Instead of the 12-14 ounce cups, you'll get a full sized 15 ounce cup.
This cup was made to sit easily in your vehicle's cup holder.
Review
Black & Decker's Brew 'n Go Personal Single Cup Coffee Maker is doing so well in the market for many good reasons, one being its affordable price and another its multitude of features.

So it's cheap, fine, but is there a catch? There's only one way to find out, and that is breaking down the product's specifications and functions.
This way we can determine if you get all the essentials of having a single cup coffee maker despite its being cheap.

It has a permanent filter built-in to it.

You know that frustration that comes with finding out that you've ran out of filter just when you want a cup of coffee really badly?
With Black & Decker's single cup coffee maker, you don't have to go through that again.
That's because the filter that comes with it is reusable, non-toxic, gold-toned, and environment-friendly. Best of all, you can save a lot of money in the long run.

Coffee is done quickly

With just a press of a button, your coffee is hot and ready to serve in 1-3 minutes. No leftovers, no mess.
If you want hotter coffee, you can choose to warm the mug up before brewing by running hot water into it.

The unit comes with a thermal travel mug.

Portability is the main idea in buying a single cup coffee maker after all, and you'll need one that would fit perfectly into the machine.
It's made of black plastic, and doesn't look as good as some coffee makers, but at least it gets the job done.
It can brew up to 16 ounces of coffee, which is just about the size of a Starbucks Grande.

It also stands 10 inches tall, with its semi-circular base measuring 7 inches wide and 6 inches deep.
There's a water reservoir that can hold up to two cups of water. Overfilling is also prevented since the unit stops activating automatically once the reservoir has been emptied.

The product also has a few disadvantages worth mentioning. They are minor at best, but it will be up to you as a consumer to decide whether they are deal breakers. Let's also cite them one by one.

The shabby plastic mug

What I've noticed is that the plastic taste goes with the coffee the first time I used it.
This can be fixed, however, by having the cup washed thoroughly with dishwashing liquid. No biggie.

Mug might not look posh enough

Well, the coffee maker is worth around $20 after all, so I didn't expect the mug to look posh in any way.
If you view the mug as part of your wardrobe, then you might want to consider buying a different mug that fits your sense of style.

Overall, Black & Decker's Brew 'n Go Personal Single Cup Coffee Maker is the best in the market because of its low price and functionality.
Those who go for practicality are best suited for this product, since the product has no frills and is focused only on the essentials.
Black & Decker DCM18S Brew 'n Go Personal Coffeemaker with Travel Mug - Only $16.95!!!CHECK PRICE
Breville BKC600XL Gourmet Single Cup Coffee Brewer
In any product on the market, there are always those that rise to the top.
While they're at the top, many imitators will come along and tout their features but they never quite measure up to the products that deliver coffee like it's a work of art.
The Breville BKC600XL Gourmet Single Cup Coffee Brewer is one such product.

It delivers coffee with such a flair that it should be in a stunning frame. What is it that makes this machine shine at the top?

You'll get a fresh cup of coffee with each use and thanks to the internal water filter, you'll get only the best of the coffee flavor.
The one of a kind showerhead gives users the exact measurement of water for every cup of coffee.

Users can select from four different sizes of cups so you won't be stuck with what's considered a standard cup if your favorite mug happens to be oversized.
You won't be stuck with one preset temperature because you'll get to pick what temperature you want your brew to be set at.

The Breville BKC600XL Gourmet Single Cup Coffee Brewer has an LCD screen that's programmable and users can put up to 60 ounces of water in the unit before needing to add more.

If you have people over who like different types of coffee, you can even brew the coffee to each person's preference right down to the grind.
This is a product that puts the enjoyment of coffee at a level that its competitors just can't beat.
There is also a new release of this model, Breville BKC700XL Gourmet Single-Serve Coffeemaker with Iced-Beverage Function so I added it below for you

Breville BKC600XL Gourmet Single-Cup Coffee BrewerCHECK PRICE
Breville BKC700XL Gourmet Single-Serve Coffeemaker with Iced-Beverage FunctionCHECK PRICE
Cuisinart DCC-1200 12-Cup Brew Central Coffeemaker
Seems as though Cuisinart coffee makers has covered all the bases in this deluxe coffeemaker.
This state of the art coffeemaker lets you fine tune the process from filtering the water you brew with to keeping the brewed coffee at the precise temperature you desire.

If you're the impatient type you can grab a cup before brewing is complete (or program your coffee to be ready and waiting at wake up time), and if you tend to be forgetful, this appliance has auto shut off.

Cuisinart coffee maker with retro styling and the latest in high tech features, makes it the centerpiece of any kitchen.
The Cuisinart Brew Central coffeemaker is reminiscent of the days of classic styling and durable materials.

A brushed stainless steel exterior with retro-style controls houses the finest in coffee making technology. This coffeemaker even includes a charcoal water filter.
The water filter ensures great tasting coffee by removing all of the impurities from the water.

The Brew Central coffeemaker also comes with advanced features such as a programmable digital clock with 24 hour advanced-brew setting, an automatic shutoff, a self-cleaning function, and an audible beep that signals the end of the brew cycle, which makes brewing the best tasting coffee easy.
Cuisinart DCC-1200 Brew Central 12-Cup Programmable CoffeemakerCHECK PRICE
Important!
Check the online customer reviews before you buy, as they tell you both the pros and cons of each model

What matters most to consumers when they buy a coffeemaker are the features available on the machine.
Some people demand certain things of their coffeemaker, and that's understandable because we tend to brew coffee first thing in the morning, when we're trying to wake up and need a little extra help.

The Cuisinart DCC-1200 Brew Central 12-Cup Programmable Coffeemaker is one of the brands that's filled with so many features, you won't even know where to begin.
But it's not the only one that gives you a myriad of perks to choose from.

Take the Frigidaire Professional 12-Cup Drip Coffeemaker, for example.
It's the kind of coffeemaker that knows you're sluggish in the morning, and wants to do the thinking for you.

So one of the features it has is to let you select between strong and weaker brews, so you no longer to be precise with your grounds
measurements.

Look at the amount of features the Frigidaire has in store for you, and then compare it to what the Cuisinart delivers here: Frigidaire Professional 12-Cup Drip Coffee Maker

One feature I'm especially impressed with is the Powerplus feature that evenly distributes hot water through the grounds.
I know in the past, I've seen coffee grounds after the brewing process that you could tell didn't get enough exposure to the water, which meant other grounds got too much, resulting in a weaker cup of coffee.

Make a list of deal-breaker features you insist upon and see which coffee maker has those included.
Some you may not have even known about, and once you try, can no longer live without either.
Purchasing your own coffee bean grinder can be a great investment for enhancing your morning ritual.
There are a few things you should know before you go on the market for getting yourself a coffee grinder. There are two main types of grinders you can decide to use.

The blade grinders and the burr grinders are these two basic types. The actual process of grinding differs for these two types of coffee grinders.

The uniformity and the heat are two of the most important aspects when trying to prepare a great cup of coffee.
You should be careful and avoid heat in the coffee bean grinder. All coffee grinders produce some heat.
Breville BCG450XL Conical Burr GrinderCHECK PRICE
The uniformity of the grind is very important as well.
f you are a true coffee lover, you probably know that blade coffee grinders do not create the great uniformity a coffee lover wants.

This is why choosing a Burr coffee grinder is a better solution and you can prepare great coffee cups with that.

Unfortunately, if you want a great coffee grinder, you will have to spend some money on your coffee grinder. The latest models can cost a few hundred dollars.
However, if you really love the great taste of coffee in the morning, this is a small price to pay for one of the morning pleasures.

The great things you can do for lowering the costs for a new coffee grinder is searching online. There are a lot of manufacturers you will find online and many of them offer discounts.

This is why doing a little research before purchasing your Burr coffee grinder can help you reduce your costs by a lot.

In summary, the best coffee grinder for making a great cup of coffee is the burr coffee grinder. This is because it generated less heat in the coffee beans processing and it also creates great uniformity.

Unfortunately, the best coffee grinders are also quite expensive. However, if you really want to feel the great coffee aroma in the morning you should definitely get a good coffee grinder as it can really make the difference.
Capresso Infinity Conical Burr GrindersCHECK PRICE
Varieties of Coffee from different countries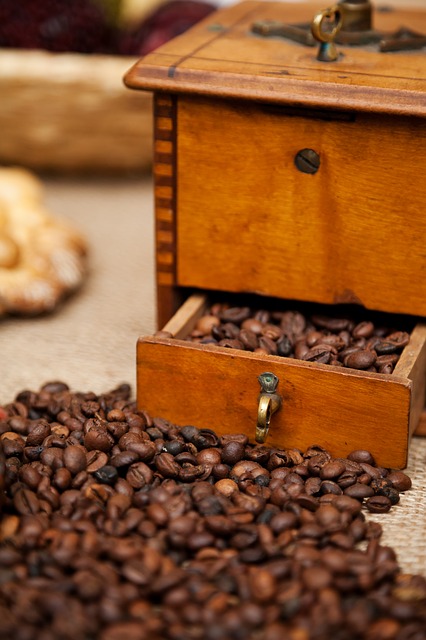 There are a lot of regions and countries where coffee is easily produced.
In this section you will find different coffee producers in the world.

Brazil is probably the biggest coffee producer in the world and it has a very old tradition in this activity.

One coffee bean appears on Brazil's flag so that everyone knows that they are very important coffee producers in the world.
It is said that more than 25 % of the coffee in the world is of Brazil origins.
There are a lot of farms growing specialty coffee also such as Typica, Mundo Noyo and others.
The Arabica is the type of coffee harvested in Brazil. The harvest time in Brazil is between March and october.

There are both mechanical means and manual labor farms where they harvest coffee.

Columbia is also a very important country when it comes to producing coffee.
This is because it is the second coffee producing country in the world after Brazil.
It is said that they produce more than 10% of the coffee around the globe.

Also, the Colombian coffee is said to be very strong flavored.
The coffee harvest in Colombia is between October and February as opposed to the harvest in Brazil.
However, they also have a small period of harvest between April and June too.

Guatemala is also a well known country for its climate that allows producing coffee.
There are a lot of coffee types produced in Guatemala and the harvest time is between October and January.
Mexico has a long tradition of harvesting coffee as well dating from 1700s.

The Sumatran coffees are known around the globe but lesser people know that this type of coffee is produced in Indonesia.

These Sumatran coffees are smooth and they have a rich taste. This is why they are so popular among coffee lovers.
Honduras is another important country when it comes to producing coffee. Usually, the Honduran coffee is used for producing blends.

The harvest time for coffee in Honduras is between October and March.

Usually they use the wet process for harvesting coffee because of the climate conditions in Honduras.

Ethiopia is a very important country for real coffee lovers. This is because there are a lot of great coffee varieties there.
Harrar, Ghimbi and Sidamo are known in the coffee domain as fruity and great tasting coffee varieties.

There are many other countries that produce coffee but the ones noted above are probably the most important ones.
You should definitely choose between them the type of coffee you like as there are differences in both flavor and strength.

However, you should know that many times you will find great coffee beans in specialty stores and you can make your own great coffee.

Royal Kona 100% Kona Coffee 7oz bags (6 bags, All Purpose Grind)CHECK PRICE
Millstone Chocolate Velvet Ground Coffee, 12-Ounce Packages (Pack of 2)CHECK PRICE
What are single cup coffee pods?
These are coffee beans that are already contained in a filter. If you're not familiar with what these are, picture a tea bag.
These pods are patterned after a tea bag but vary in size, price and of course, flavor.

One of the reasons they were invented is because of convenience.
With the single cup coffee pods, there are no more grounds to measure out, no wiping up spilled grounds and no more chance of any loose dregs ending up in your morning brew.
All you have to do is drop the pod in and your coffee is ready to be made.

You can even find these pods in an organic blend like you'll enjoy with the Newman's Own Keurig single serving box.
If you prefer your coffee to have a little more of a sweet taste, you can get a box of Timothy's World in French Vanilla and it comes in a 25 count box of two, which means you get a total of 50 in all.

You can also find single cup coffee pods in boxes containing a variety of blends, so that if you can't settle on one flavor, take several and give them each a try.
This is perfect for a family where each member may have different tastes in coffee flavors, too.

Single cup coffee pods have been on the market for awhile and are still widely popular because of the range of flavors.
You can find great gourmet pods and they're easily transportable without a mess.
Newman's Own Keurig Single-Serving Coffee Pods/K-Cups ; Organic Special BlendCHECK PRICE
Gloria Jean's Coffees, Hazelnut Coffee, K-Cup for Keurig BrewersCHECK PRICE
Single Serve Coffee Makers: A Review
There are generally two types of single serving coffee makers: the drip maker system, coffee pod system, and the single-cup coffee brewing systems.
The usual requirements for all one-cup products are as follows: a boiler, a water reservoir, and a coffee-and-filter mechanism.
To make them more distinguishable from each other, let's discuss them one by one.

One-Cup Drip Coffee Makers

In this case, it's important that you
1) check if the filter the coffee maker is using is the replaceable or the temporary one;

2) determine the length of time needed before another cup can be made after having made the first one;

3) see if it can accommodate a differently sized mug or if it comes with a thermal travel mug; and

4) find out if the coffee maker is programmable and if you're comfortable with it.

Coffee Pod Systems

The advantage of the coffee pod system is that coffee pods are pre-measured for single-cup brewing.
There's no grinding and no mess as a result, which guarantees that the texture of the coffee is more or less perfect.

Better yet, you can choose among a great variety of specialty-grade coffees and teas from many parts of the world.
So whatever your preferences are, you can always find certain pods that are more to your liking.

There's also no need to scoop and measure and filter. This makes coffee making easier. In seconds, you have your cup of coffee ready for consumption.

Single-Cup Coffee Brewing Systems

This particular system of coffee making makes use of a 'mini-brewer' where you can place pre-measured coffee cups.
You can make a cup of coffee by a mere press of a button. It also saves a lot of time since it can brew coffee in 1 to 3 minutes, making sure that it's served hot and fresh.

This system is also ideal for coffee drinkers who enjoy different types of flavors since the filter in the cup prevents the coffee from coming in contact with any other part of the machine, giving you the luxury to brew more than one cups of coffee in different flavors and roasts.

Having an extensive choice for your hot beverage, the one thing that you'll always mull over is the cost of coffee.
You have to buy pods, discs, capsules, and cups for single serve coffee machines and you have to order directly from the machine manufacturer.
Understanding Popular Coffee Terms
There are a lot of coffee enthusiasts in the world and this is why a whole coffee vocabulary has developed.
If you are new to the coffee drinking community, you should know the meaning of some words that are usually used in association to coffee drinking. In here you will find the meaning of some popular coffee terms.

Acidity is one of the words used in relation to the clarity and sharpness of the coffee taste.
The acidity should be balanced for a great taste. If a coffee is smooth it means that it is the opposite of acidic meaning it is good to be drank.
However, you should not see acidic as bitter because these two terms are not one and the same.

The body of the coffee is also often used by coffee specialists. This means the viscosity and the weight on the tongue.
For example, it is known that Sumatran coffee has a full body. There are other coffee varieties that have a lighter body.
Choosing between them is your task as there are people who prefer heavier or lighter body for their coffee.

The flavor of the coffee can also be acidic or smooth. However, many times the flavor can be described in many other specific words such as spicy, nutty, fruity or chocolaty.
There are coffee experts that can even distinguish other types of flavors such as lemon or blueberries taste and flavor in coffee.

The types of coffee grinders are also interesting to know. For example, there are mainly two types of coffee grinders which are often used today. These are the burr one and the blades one.
The burr mill is probably the best method approved by coffee specialists for grinding coffee. There are many advantages for using a burr grinder instead of a blades one.

First of all, the uniformity of the ground coffee is better with a burr grinder than a blades one.
Also, you will be able to avoiding heating the coffee in the process of grinding with slow processing burr grinders and this can enhance the aroma of the coffee.

There are a lot of coffee drinks that are preferred by different people. For example, the Americans usually like sweet coffee types such as latte or mocha.
On the other hand, Europeans usually prefer Espresso because of its strength.

The French have café au lait which is a different type of coffee involving milk and coffee boiled together.
There are a lot of other types from different parts of the world. The thing that is common for all of them is that they have coffee beans at their base.
Below here I'm featuring more pages with helpful how-to-do-it  tips on coffee and accessories as well as some great gifts for coffee connoisseurs 
Feel free to submit your own story or article about it, and I will create your own page here with your contribution for the community to read.
Latest Tips for How To Do It Yourself: Home & DIY
Do you have a great story about this? Share it!
Read the latest updates & how-to tips here:
Click below to see the latest how to do it tips and contributions to this page...


"Power Tips" magazine is back!
You Get A Free Complete Self Help Report delivered to your email box every edition, plus you get a free PLR article and other great gifts!

SUBSCRIBE BELOW ...  I promise you will want to USE what you learn!
I really want to know what you think of this site, this page, and to hear your tips or suggestions about it.
So please share your story or simply add a Comment in the comment box.
If you feel that the information on this page has been useful to you please give it a Like or share it with your friends - thanks!!

"You are a life Saver!!
I recently discovered this site and I can tell you that my life has not been the same. I now come here EVERYDAY and spend at least 1 hour.
I used to spend that time browsing online fashion and beauty magazine which just means that I spend more. Now I have replaced that habit with coming here.

In future I will think about contributing articles as well. Thank you! Thank you!! Thank you!!! and God bless"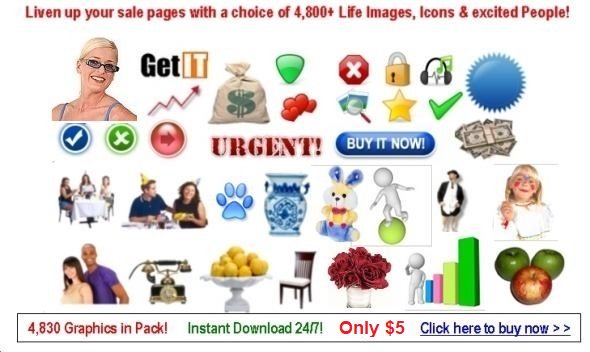 Contact Us | About Us | Terms of Use | Privacy Policy | FAQ | Testimonials

Amazon and the Amazon logo are trademarks of Amazon.com, Inc. or its affiliates. As an Amazon Associate I earn from qualifying purchases. Product prices and availability are accurate as of the date/time indicated and are subject to change. Any price and availability information displayed on [relevant Amazon Site(s), as applicable] at the time of purchase will apply to the purchase of this product.
Back to HOME PAGE of this how to pick the best coffee makers section of the site.