Natural Beauty Anti Aging Tips
Learn about the best Natural Beauty Anti Aging Tips here.
Here we will look at how to maintain your beauty for longer with these natural skincare and health tips.
And how you see yourself and how you interpret what "natural beauty" is, will also be covered in here, as so much of your "inner beauty" is what the world really sees about you.

Do you ever look in the mirror and wish you could change certain things about yourself?
Have you felt that you lacked self confidence because you pick yourself apart - your bone structure, weight, facial features - or something else like your hair or teeth?

You're not alone. Everyone at some point in life makes a decision to become self deprecating about our looks.
It might be to extract compliments from others, or because you truly feel sub-par to those around you.

You don't have to live life feeling unattractive. But it's not just that you want to feel more attractive - you want to BE more attractive.
And you can be! Beauty, like personality, is infectious when the person you're around feels good about themselves.

You will influence others who are looking at you into seeing you as beautiful if you change certain things about your behavior - things which provide concrete (not imaginary) beauty enhancements for you.

You can't simply put a wish out to the universe that you'll wake up tomorrow and suddenly feel better about how you look - or literally wake up and look like a supermodel.

That's not how it works. You have to go through a process where you recognize and eliminate the thoughts that are creating an obstacle for your beauty and then replace them with affirmations and action steps that will help you achieve your beauty goals and make you feel good about yourself.
So, in this guide to natural beauty (and anti aging) we will look at both the practical steps you can take to improve your appearance and health naturally, as well as how you can improve your self perception of what it is to be a beauty and how to create that inner balance of mind body spirit that makes you so attractive to everyone you meet.
A Natural Beauty - Could They Be Talking About You?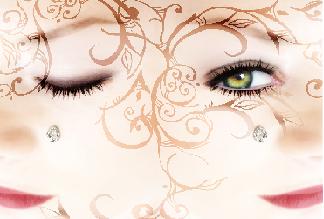 You often hear people say, "Oh, she is a natural beauty!", but have you ever thought about what makes someone a natural beauty?
Is it because they are just naturally good-looking?
No, not necessarily. Actually, anyone can be a natural beauty.

How?

Well a naturally beautiful woman would glow with natural beauty, that is, beauty that seems to come from within.
Clean, clear skin; sparkling, lively eyes; happy, joyful smile - these all go together to make a natural beauty.
Add to that neatly manicured nails, natural make-up that doesn't look too heavy, and you are looking at a well groomed woman.

So, is it possible for anyone to have that natural beauty?

Yes indeed it is. Most beauty therapists agree that harsh chemicals can be dangerous for our skins.
And yet, so are the toxins that are in our environment.
These toxins produce free radicals in our bodies, and these float around and damage our immune system and they also have a negative effect on our skin, hair, nails.
Natural beauty means eating the correct amounts of fruit and vegetables.
But some of the fruit and vegetables that we eat also have chemicals on them, as well as all the chemicals we take into our bodies by eating meat which is mass-produced or mass-farmed.

One way to avoid a great deal of these harmful chemicals is to eat organic food.
Organic food is certified to come from land that has had no chemicals added to it for a set amount of years.
So the food has not been sprayed with chemicals to make them look shiny, or to make them grow bigger, or to preserve them. 
The vegetables have just been grown as nature intended.
By eating these vegetables we get all the wonderful anti-oxidents, without the dangerous chemicals floating around our bodies.

We can eat organic meat too, and that means that the animals that we are getting the meat from have not been pumped full of chemicals.
They are frequently free-range too, which means they get to live the life that they should do, one where they can roam and graze without being force-fed any nasties which contain chemicals.
Another way to avoid the damaging products that take their toll on our skin and hair, as well as our internal organs.

So, in order to make ourselves into those naturally beautiful women who turn heads where ever they go, not because they have the perfect nose or mouth, but because they have that magical inner glow that gives them pure natural beauty, we need to make sure our diet consists of foods that do not attack our bodies with the chemicals in them.
This means we will be able to live a longer, healthier life ourselves and not just that we will enjoy it more with our graceful good looks.

While organic foods are not the only thing that make us naturally beautiful, when combined with a healthy exercise plan, and using natural beauty regimens to help us keep ourselves groomed, also a regimen to look after our mind, our body and spirit - surely then we will be the woman that turns heads as she glows through the day!
Organic Natural Beauty - 5 Natural Beauty Tips You Can Do Easily!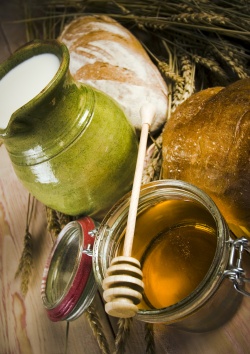 Organic natural beauty is something that we can all achieve with a little bit of exploration of  some new techniques to make us our naturally beautiful selves.
Natural beauty means that we try to eat and use organic substances for our diet and our beauty regimen.
But how can we use organic products to make us look great?

1. We all love to add moisture to our bodies, and one way we can do that is with organic oats.
Yes, as well as being good for our insides, it is great for the skin too. 
One of the easiest ways to enjoy oats is in a bath.
You can simply make or buy a cloth bag that can be filled with oats and then just loop it over the faucet when you have a bath.
Even easier is to add your organic oats to a sock.
Tie the end, and hook over the faucet as you run your bath.

2. Sugar is something we avoid in our diet, however, it can be useful when we consider exfoliation.
Use organic castor sugar and water to exfoliate the face, rubbing it on the skin in a small circular motion.
For the body you can use organic granulated sugar which is a great way to naturally exfoliate the skin.
Just rub it onto the skin and again use a circular motion which will exfoliate and bring the blood to the surface of the skin, oxidizing it and making it glow.
An easy way to organic natural beauty.

3. Use oil for moisturizing the skin.
Almond oil is a lovely carrier oil and to it you can add any number of oils.
Try bergamot and clary sage if you are feeling a bit depressed, it is a great mood lifter.
Or how about camomile and lavender to relax you?
You can make your own combinations of oils or have an aromatherapist do it for you.

4. Honey is a magical way to really get a shine on your hair.
Mix half a cup of honey with two generous tablespoons of olive oil.
Before you shampoo put this all over your hair.
Put your shower cap on and relax in a warm bath while it does it's work.
Then shampoo off and rinse as normal.
Your hair will be in the best condition! It is a quick and easy way to incorporate organic natural beauty into our regimen.

5. Use honey again for a relaxing facial while you let the conditioner do it's job.
Mix the flesh of an avocado with two tablespoons of honey and mash well.
Put on your face and leave for 20 minutes, then rinse off.
This works so well because honey is what is known as a humectant; it not just attracts moisture but it also retains it.
Avocado contains vitamins A, D and E, and lecithin, also potassium.
These are really great for our skin as well as our bodies.

By using natural organic products on our skin as well as in our bodies we will bring out our natural beauty, and this will bring us one step closer to that fabulous look we all strive for.
If you are looking to boost your own natural beauty and want to bring in that organic element, then try these tips to get the best from organic natural beauty.

Natural Beauty - Home Made Lotions and Organic Soap Using Natural Ingredients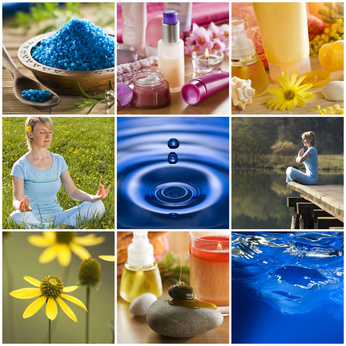 In the search for beauty products, while natural beauty becomes more and more popular, lagging behind is the trend towards making your own beauty products with natural ingredients. Why?

Well in our world of convenience we prefer to just buy the stuff we want to use.
But is that necessarily the way to go? Sadly so called organic products, when they have been thoroughly tested have been found to use chemicals.
Organic products are not closely regulated and people are not always aware of what is really organic and what is fake.

One way to make sure that things are organically made is to make them yourself from what you know to be organic products.
Making your own products not only ensures you know exactly what is in them, but they will save you money and they can be just as effective as their chemical laiden counterparts.
They also make lovely gifts to give to friends and family.
But where do we start with making our how natural products?

Homemade lotions are a good place to start.
Lotions are made up of an oil, water, and an emulsifier.
The emulsifier is used to combine the water and oil together. Beeswax is a commonly used emulsifier.
Many recipes include benzoin, which is derived from a resin, and is used for many medicinal purposes.
As far back as 1870 it was known to make a great hand cream when mixed with glycerine.

 So start off with your basic ingredients and you will have the beginnings of a lotion.
Add a few drops of organic scented oil and you have a home made, extremely effective bottle of hand or body lotion. Why not try this recipe?

Homemade Lotion:

1 ripe peach
4 drops of benzoin tincture
2 oz sweet almond oil
1-1.5 oz distilled water
A few drops of orange oil

You need to squish up the ripe peach and then drain the juice through a muslin bag. Add the rest of the ingredients.
Beat them together until they are light and fluffy, and then pop them into a four ounce jar.
You will need to keep this in the fridge, but you can apply it to any dry patches whenever you like.

Once you are happy making lotions and creams, why not move on to soaps?
Making your own soap is good fun, it is less expensive than buying organic soap, and you could make a matching cream and soap set as a great gift.

Making soap requires the use of lye, which is a very alkaline.
It is the same as caustic soda, which is sometimes used for cleaning ovens.
Obviously is it used in small quantities in soap making!
But as such, soap making is not a hobby for children and they should be kept well clear of the area where soap making is being done.

To make soap, oil or fat is mixed with lye, and this starts the process of saponification.
From this process soap is produced. It can be combined in several ways, called cold process, hot process and melt and pour.
Once the process of making soap is begun, essential oils can be added, also natural coloring such as coffee and chocolate, or honey.

Making your own products help the environment, reduce the use of chemicals, save money and most of all is fun.
So what are you waiting for? Get to make your own soaps and lotions right away!

The Natural Beauty of Organic Make Up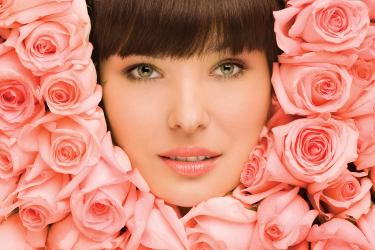 A growing number of women are turning to organic make up to meet their beauty needs.
Awareness regarding the use of toxic chemicals and additives in standard cosmetics has caused many to embrace the natural ingredients found in organic products.
Make up that is made of organic ingredients tends to be gentle on the skin and kind to the environment.

The cosmetics industry generates many billions of dollars each year; however standard production methods are known to be harmful to the environment.
Not only that, toxic ingredients like parabens, fragrances, dyes, and preservatives are damaging to our skin.
As a result, women have begun to look for healthier, more natural alternatives.

Mineral make up is a great choice as it is created from minerals that are found naturally in the environment.
The use of plant-based ingredients makes mineral make up a great choice for all types of skin, including sensitive skin.
The minerals in this type of make up not only nourish the skin, but they also provide some protection from the sun's harmful rays.
When it comes to mineral make up, there are organic and non-organic product lines to choose from.

Organic make up is another great option for anyone who is looking for a healthy way to bring out their natural beauty.
This type of make up is not only gentle for all skin types, but it is also kind to the environment.
The growth of the organics industry has resulted in a lot of choices when it comes to organic cosmetics.
These include:

* Organic foundation
* Organic concealer
* Organic eye shadow
* Organic blush
* Organic mascara
* Organic lipstick

The benefits of purchasing organic, natural cosmetics are many.
By using ingredients which occur naturally, the products are friendlier to the environment, easier on our bodies, and healthier for everyone.
And now, purchasing organic cosmetics is easier than ever because there are many choices available online.
Some manufacturers even offer free samples so that you can compare different product lines and choose the ones that you like best. 

Many women have discovered that bringing out their natural beauty is as easy as using organic make up or mineral make up.
They don't use harmful, toxic ingredients. Instead they focus on ingredients which are gentle on your skin and easy on the environment.
The demand for organic products has led to the availability of organic mascara, lipstick, foundation and more.
You can find these high quality natural cosmetics online and at your local health food or beauty supply store.

Anti Aging Products Reviews:

In the September 2013 issue of Good Housekeeping, they highlight the results of a massive volunteer study they did to pick and choose the top 5 anti aging products based on actual scientific results.

Here's a review of each product, plus the runner up in each category.
The categories include body lotion, eye cream, instant wrinkle smoothers, lip treatments and facial moisturizers with SPF 30.

All of these products help you bring the aging process to a slow grind, and in some cases drastically reversing the damage that's been done over time on your face and body.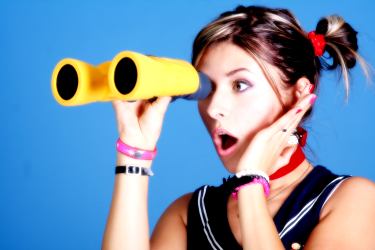 Body Lotion
As we age, our skin cells slough off and leave us looked dry and wrinkled.
We need to hydrate, exfoliate and moisturize our skin to keep it looking youthful and beautiful.

Good Housekeeping gave an award for the top body lotion on the market - and then notified us about a runner up.
The winner in this category goes to Fresh Sugar Acai Age-Delay Body Cream.

This luxurious moisturizer comes in a 6.8 ounce container, but it packs a lot of nutrients into that space.
Your body will be handfed the antioxidants it needs to fight off cancer.

It also includes an array of vitamins that work to feed your cells what they need to repair damage that's been done from the sun and other free radical toxins in the atmosphere.

It even contains essential fatty acids. What these do is help with your skin cells' functions.
They help toxins get removed from the skin and hydration come into your skin cells.

The older you get, the less hydration you have in your skin, which is what causes the sagging and wrinkling.
So you want a moisturizer like this that helps support plump, well-watered skin health.

The Fresh Sugar Acai Age-Delay Body Cream helps tone and firm up your skin using this process.
The sugar helps rid your body of the old, dead skin cells so that you're always maintaining a healthy glow.

The runner up is the Aveeno Positively Ageless Skin Strengthening Body Cream.
This comes in a slightly larger package at 7.3 ounces. If you're on a budget, then this one is a great option.

This brand used scientific studies to create their skin nurturing formula, which includes shiitake.
Shiitake mushrooms have an acid in them (kojic) that helps get rid of your age spots, and it also reduces inflammation in your skin.

If you feel like your skin is aging to the point where it feels and looks fragile and dry, then you'll want to use this product on your body to help strengthen your aging, sagging skin.

Eye Cream
Eyes always seen to show the aging process so quickly.
While some people claim it's the hands that show your age (and they do), we always tend to worry more about our faces because that's what people actually see first when they look at us - or when we look in the mirror.

Good Housekeeping gave the AMOREPACIFIC Time Response Eye Renewal Crème the winning award for helping with anti aging around the eyes.
It comes in a 0.5 ounce container, and it isn't cheap - but eyes take a very small amount of product, so this will last a long time.

If you've noticed that you're developing crow's feet around your eyes, or that your eye area is sagging or darkening, then this product will help restore the luminescent quality that youthful eyes always have, while firming it up, too.

Coming in as runner up is the Perricone MD Hypoallergenic Firming Eye Cream at 0.5 ounces as well.
This is a hypoallergenic product that promises to firm up your eye area using tocotrienols, which are in the vitamin E category.

It also contains olive polyphenols.
These protect your skin from sun damage and even things like second-hand smoke.
It's literal food for your body, and just as eating olive oil helps protect you from things like heart disease, applying it to your skin topically helps in other ways.

One mistake that many people who are new to following a skincare regimen do is that they apply moisturizers to their face too harshly.
As a teen, you probably scrubbed vigorously.

But now, as you're aging, you want to gently pat the eye cream into your skin.
You may even want to use your pinky finger to remind yourself that it's a gentle process, not something you need to be rough with.
You could actually cause more damage applying creams in a harsh manner than if you went without.

Instant Wrinkle Smoothers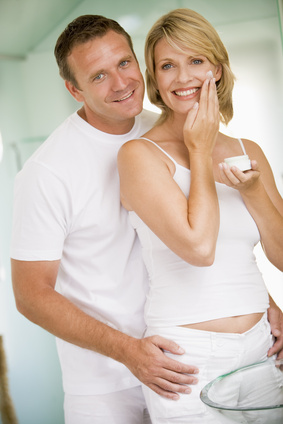 Wrinkles are so depressing to see as they crop up on your face and other areas of your body.
The Skyn Iceland Angelica Line Smoother, which comes in a 1.5 fluid ounce container, uses a unique blend of tomato extract, ginseng, rice bran and portulaca extract to help rid your face of lines that show your age (or even fast forward it).

This combination of ingredients is said to begin working with as little as 10 minutes.
It helps relax the muscle tension, which is how your wrinkles appear and lines show up prominently.

You first have to clean your face and then gently work the cream into your skin wherever there are wrinkles or lines that need help.
This will typically be near the eyes and around the mouth.

It's a spot treatment - not meant to go all over your face in one big slathering move.
This way, it will last you longer! Many people who are unnerved about botox go with this product to achieve similar results.

It helps increase the production of collagen and uses the amazing natural properties of Iceland's water to enrich your skin with added minerals.
They include berries and extracts to de-stress your skin, too.

The rice bran is where the fatty acids come to the table, helping plump up your skin and enable your cells to stay hydrated and protected from unsafe toxins and environmental hazards each day.

The runner up, according to Good Housekeeping, is the Dr. Lewinn Instant Dermal Wrinkle Filler by Kinerase.
This comes in a 0.4 ounce container and it's healthy for all skin types - even those whoa re normally sensitive to certain moisturizers.

This product also claims it has a 10 minute waiting period for you to see results, and the ingredients found in this formula help your cells restore their health and work to keep you looking young and beautiful.

No matter what products you use on your wrinkles to fight off the aging process, you still need to undertake some precautionary measures.
For example, smoking causes fine lines all around your mouth.

If you're out in the sun, then you're pushing the fast forward button on your skin's age health.
So always wear ample protection and give up the sun-kissed glow for wrinkle-free youthful beauty.

Lip Treatment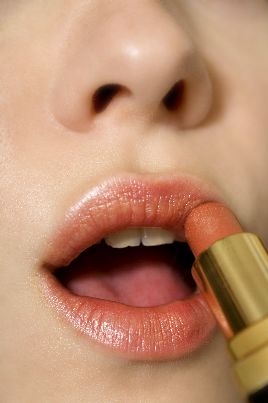 Good Housekeeping knows that men and women both like to keep their lips looking smooth, plump, and kissable.
Even if you're not kissing anyone, we like to look in the mirror and see beautiful lips - not dry, cracked, wrinkled lips.

That's what this year's winner does for you - gives you a youthful lip treatment.
Fresh Sugar Advanced Therapy Lip Treatment is translucent and it comes in a 1.15 ounce container.

If your lips look and feel damaged, especially in the winter time, you'll want to give up your old Chapstick and try this product instead.
Chapstick is something you have to continually apply, but the Fresh Sugar Lip Treatment lasts longer.

It works by feeding your lips the nutrients they need to restore their health, and then it packs in a lot of beauty-fortifying elements that help age stay at bay.
For example, it hydrates your lips so that they look plumper.

The ingredients used in this treatment include plum seed oil, cupuacu butter, and passionflower seed oil.
Those do the bulk of the work in terms of rehydrating your lips and helping them look and feel supple again.

But it also contains orange extract to protect your lips from free radicals in the environment, and sea fennel, to smooth and plump your lips in an effort to get rid of wrinkles.

Within as few as six hours, you'll notice a marked improved in your lip area.
In four weeks, the transition should be very noticeable. You may want to take a before and after shot!

A volunteer group use this product in a study and the company got some amazing results.
Every single participant said their lips felt better and looked better.

Consumers love to put this product under their usual dry lipstick so that less damage is done to their lips throughout the day.
Apply it during the day and night while you sleep for the best results.

The runner up for the Good Housekeeping investigation was VENeffect Anti-Aging Lip Treatment, which is in a 0.34 ounce container.
It specifically works to plump up the vertical lines you get on and around your lips.

It also claims to repair the rosy visual appeal of your lips, which gets lost as we age.
It's a product that's made in America, and it's hypoallergenic for sensitive skin. 
Use it twice a day - in the morning and at night - and wear it under your usual lip color with no problem.

Facial Moisturizer with SPF 30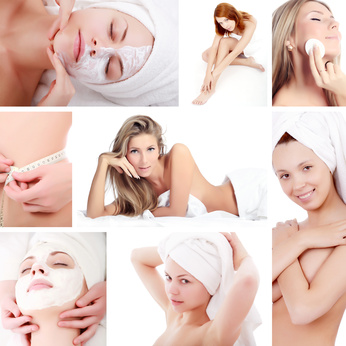 Aside from the fact that we need protection from the sun to help prevent skin cancer, we also need it to prevent showing early signs of aging.
Good Housekeeping gave Neutrogena Rapid Wrinkle Repair the nod as the winner of this years' top facial moisturizer with SPF 30.

It contains Retinol Sa that helps smooth wrinkles and lifts the darkness from your skin. You get a 1 ounce container when you order it.
You'll notice that fine lines start to plump up all over - your eyes, forehead, cheek area, and even your neck!

The SPF 30 protection includes UVA and UVB protection, giving you a comprehensive shield from the harm of the sun's rays.
All you have to do to get full benefits and protection is use a pea-sized amount to massage into your face and neck area.

Ideally, you want to put this on in the morning whenever you're getting ready to put on your makeup.
Let it dry and then apply your topical makeup such as foundation, powder, blue, etc.

The runner up, which was Roc Multi Correxion Lift Anti-Gravity, comes in a 1.3 ounce container and you apply it as a daytime moisturizer.
It comes with SPF 30 protection and also includes retinol.

This is a great product to prevent damage from the sun.
Consumers claim this product evens your skin tone over time, so you're not dealing with age blotchiness.

In reviews, some customers said they didn't even wear foundation because this product worked better than the look they got wearing foundation.
They love the youthful effect it gives them after limited use.

Engaging in an anti aging beauty regimen can be done as early as the teen years.
But even if you're also considered over the hill or in your golden years, it's never too late to start repairing the damage that's been done to your face and body.
Now let's have a look at what is going on inside you - about what you are thinking about yourself and your natural beauty.

What Negative Beauty Issues Are Plaguing You?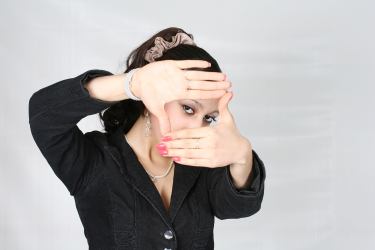 Have you ever seen someone that you recognized immediately as having low self esteem?
Typically, these people don't want to stand out in public. They shy away from attention because they assume it will be negative.

So they dress down, hunch over and try to avoid eye contact.
Not only does that individual feel unattractive - but others who encounter them also have the same feeling - because they're hiding their true beauty and not giving themselves a chance.

Before you can embrace the law of attraction to work for you in making you more beautiful, you have to understand what's going wrong right now.
Until you're aware of how you are the one sabotaging your beauty, you won't be able to fix the situation.

If someone asked you what it was that you hate about yourself, are you the type of person who could blast off a list a mile long?
If so, you might have some overall self esteem issues that need to be repaired through positive affirmations and reinforced action steps.

But if you have a few specific issues you want to work on, then you can pinpoint those and hone in on a healthier attitude and solutions that work for you quickly and easily once you remove your current hurdles.

There are common issues that plague both men and women alike.

The loss of hair can be very upsetting and start as early as your twenties to middle age and after for many men - and women, too!
People are very self conscious about hair loss and it's a common thing both genders have to deal with.

Too much (or too little) weight can also be a hindrance in you feeling like you've maximized your beauty potential.
If you're underweight, it's just as debilitating to you as it is for those trying to manage the burden of too many pounds added onto their frame.

The state of your skin might pose a problem for you. There are dozens of skin issues that affect people - acne, psoriasis, eczema, and in some cases, even the color of your skin, depending on what you personally feel uncomfortable about.

The way that you're aging can prevent you from feeling beautiful consistently.
Maybe your hair has grayed early, you've noticed some fine lines around your eyes and mouth, and you have age spots popping up on your hands.

The way specific body parts appear can cause you to feel like you're not attractive. Your breasts may be too small, or sag now.
Your legs might be too thick - or too skinny. Or maybe your butt isn't lifted or rounded enough for you.

You have to know what you need to work on letting go of so that you can actively release those feelings and make way for something else.
If you ignore the problem, then you'll just be trying to paint over it and it will continue festering beneath the surface.

Make today the final day that these issues (whatever they may be for you) weight heavy on your heart.
Make preparations to say goodbye to these feelings of low self worth. It's time for it to end.

There are enough people in this world to attack others for shallow things such as how they look - there's no need for you to take part in ripping yourself apart before anyone else does.
You should be fortifying yourself to withstand criticism and invite appropriate remarks (and thoughts) about your beauty.


Replacing the Mindset That Muddles Your Beauty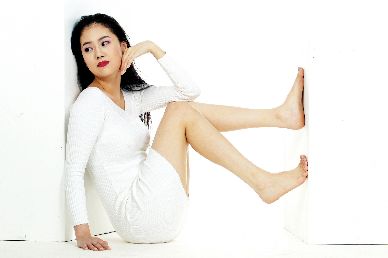 Once you're fully aware of how you're cutting yourself down in the beauty department, it's time to release yourself from that burden and begin growing a new mindset - one that isn't weighed down by a low self esteem or anxious about ridicule.

You can use the law of attraction to help boost the way you think of yourself, the way you actually look, and the way others think you look as well.
You want to be starting from a clean slate, so the first thing you want to do is forgive yourself for the time you've spent harboring bad feelings about your beauty.

You can say things like, "I forgive myself for not realizing the true potential of my beauty."
Allow yourself to be free of guilt and anything you've done to disable your self esteem - or anything you believe when others chipped away at it.

Then start rebuilding. You've just torn down the foundation of an unhealthy way to live.
Now you are going to use the best tools available to replace it with something better than you could have ever imagined.

Everyone will have different methods that work for them.
You can do positive affirmations, reboot the way you look at your body, take action steps to make change, or any combination of those options.

Let's go over the mindset here. That's the portion that helps you with your beauty internally.
Then we'll tackle the actual action steps that help change your appearance on the outside.

You already know what you hate about yourself. Now let's look at you in a different way.
You can do this in front of a mirror or just by being thoughtful in a quiet and serene place, but be fully cognizant of what you're doing without interruptions.

Look at yourself and tell yourself what's right with your body. Most people have something about themselves that they love or like.
Maybe you love the almond shape of your eyes or the color of them. Maybe you appreciate that you have an even skin tone.

Find things, no matter how small, to appreciate about the way you look.
You're rebooting your mind to be accepting of yourself - to clear the way for you to embrace change.

This isn't something that happens overnight. Just standing in front of a mirror saying positive things about yourself doesn't mean you wake up tomorrow feeling like a new person.

But it gives you a starting point. Then, on a daily basis, you need to tune into your negative self talk and stop yourself whenever you begin putting yourself down again.

For example, if you hear yourself (verbally or in your mind) say something like, "I hate my stomach! I haven't lost this post-baby weight," replace it immediately when you realize you did it.

Say something positive such as, "I appreciate that my body provided a way for me to bring a little miracle into this world. I am powerful and beautiful."

Don't just do it whenever you have subjected yourself to negative thoughts, either.
This kind of reinforcement has to come to you on a continual basis.
Wake up each morning with a compliment to yourself as you wash your face or brush your teeth.

On your way to work, on breaks, at lunch, on your ride home, and before bed, make sure you fill yourself full of positive energy that the universe needs to help you realize your new truth.
Next its time to consider another two obviously healthy strategies to make you feel and look as good on the outside as you now do on the inside!

Eating raw, healthy food:  where to spend your organic dollars.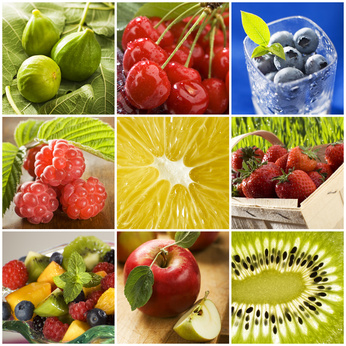 In today's climate of unhealthy prepackaged food, choosing healthy foods can be difficult. 
The bulk of many grocery store's foodstuffs are highly hydrogenated, thoroughly processed and nutrient devoid. 
In addition to these problems, more chemical preservatives, flavoring agents and coloring dyes are being added to food then ever before. 
Did you know that many of these harmful substances are legally allowed to be listed simply as "colors" and "spices" in the ingredient labels? 
With companies lawfully able to misinform the public about the food they are consuming, how can you possibly eat a healthy diet? 
Well, the good news is that in the last decade, the tide has turned and raw, organic foods are finally becoming available to the average consumer in a big way.

If you are like most in today's economic climate, saving money on groceries is a concern, but you still want to eat healthy too. 
As you are probably aware, organic foods nearly always cost more than their less healthy counterparts. 
How can you buy raw organic produce without breaking the bank?

Not all produce is as contaminated with pesticides as others, so when deciding to shop smart, you can purchase organically grown versions of those items with the highest pesticide load. 
However, some produce is fine to buy in standard form, as these types of food do not take up as many chemicals in the growing process.

The Environmental Working Group used nearly 96,000 studies by the Federal Drug Administration and the US Department of Agriculture to determine the pesticide residue of 49 common fruits and vegetables. 
These rankings take into account the washing and peeling of produce - in other words, this is the ranking of the pesticide load after an apple has been washed or a banana has been peeled.

This list has been boiled down to the top 12 fruits and vegetables with the greatest amount of pesticides, termed the "Dirty Dozen." 
Topping this list are apples, with nearly 98 percent of the apples tested showing positive for pesticide residue, and 92 percent showing two types of chemicals. 
Other dirty produce includes celery, strawberries, peaches, spinach, imported nectarines, imported grapes, sweet bell peppers, potatoes, domestic blueberries, lettuce and cale/collard greens.  

You will reduce your exposure to pesticides by an estimated 80% if you take one simple step - buy only organic forms of the products from the dirty dozen list. 
Taking this preventative measure is especially important if you eat a raw food or vegetarian diet, as a greater proportion of your food consumption comes from the fresh produce section. 
The last thing you want is to consume large quantities of chemicals when attempting to eat in a natural way.  

Items that are the cleanest, and therefore the safest to save money on by buying from a traditional grocery store, have been dubbed the "Clean Fifteen." 
In order of cleanliness, these are onions, sweet corn, pineapples, avocado, asparagus, sweet peas, mangoes, eggplant, domestic cantaloupe, kiwi fruit, cabbage, watermelon, sweet potatoes, grapefruit, and mushrooms.

So, on your next trip to the market consider buying organic where it counts, and you will be harvesting the benefits of buying healthy, natural food for your family in no time!


Massage for Natural Beauty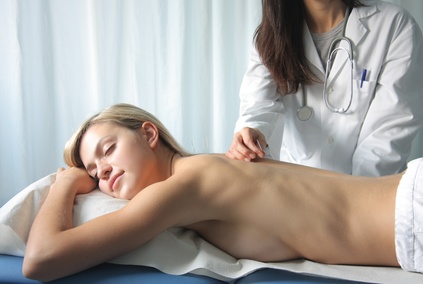 Conventional beauty items with their harsh chemicals are now being replaced worldwide with natural beauty products.
Do-it-yourself solutions are successful, cost-effective and beneficial for the skin.
One way we can use alternative treatments to help us is to use the healing power of massage.
Massage often means different things to different people, this is because there are so many different kinds of massage that are available.
So, exactly why is massage so good for natural beauty?
Stress gathers within our muscles and massage relieves the muscles of that stress.
Stress prevents antioxidants working, meaning they don't eliminate the body's free radicals effectively; this makes our health and our natural beauty to be diminished.
How will you start getting a massage?Really, it could not be easier.
Whilst you could pop down to your local spa, in fact you can easily do massage yourself in your house.
For a great home facial massage, mash together a little olive oil and some avocado, then smooth it all over your face.
The oils will benefit the skin, and the avocado will feed it. Massage gently over your eyes, around your mouth, on your neck - in fact where ever wrinkles or blemishes occur.
Then spend some time relaxing, you will feel much better when you have washed the mixture off.
For a full body massage, you could try a shiatsu massage, particularly if you have any muscular injuries.
Whilst you could get a practitioner to come out to your home, you could also go to a spa that offers shiatsu massage.
Shiatsu massage will work all over your body, it does not use oils.
The masseuse will work on the 12 meridian points; sometimes this is painful but it will be great at releasing your stress.
Maybe you would prefer a pain-free relaxation massage, then the Swedish massage could be for you.
They are relaxation massages, and they can be combined with oils and herbs to add another dimension to your massage.
The aroma therapeutic aspects and the massage combined can lift the mood, relieve you of stress, and make you feel much better.
Natural beauty comes from within, so you need to take good care of yourself.
Use alternative treatments as a home remedy or spoil yourself with a massage at your local spa.
You will find that you will feel better, more positive, de-stressed a ready to live life to the full.
And that will definitely show in your face and body, in your skin.
You will know that your natural beauty is working at it's peak.
Important!
Don't forget that while you do want to focus on treating the skin topically, you also want to investigate the best way you can prevent aging through nutrition - because your outward appearance will benefit from the vitamins and nutrients you consume on a regular basis.
Start Living Life as Beautiful People Do


The universe doesn't work by magically delivering what you want just because you asked for it. 
It expects you to embrace what you want as a new reality, so what does that mean?

It means you have to wake up every day now and live like you're beautiful.
Live like you think you're beautiful and like others believe it, too.
This also takes practice - but it becomes normal to you after a short while.

You have to think about what action steps a beautiful person takes in life.
We already know they think and feel beautiful, which is how you'll be reprogramming yourself mentally.

Now what about the physical life - the routines and habits of beautiful people?
Let's go back to the core issues that many men and women deal with and look at how you can use the law of attraction to implement an action plan that enhances your beauty.

Hair loss is one of the first problems we discussed when it comes to self-perception about natural beauty.
The first thing you want to do is stop participating in any activity that seeks to temporarily hide your hair loss.
These ramp up the feelings of shame that you have.

Activities like this include sweeping your hair over your head to cover a balding crown, or continually wearing a baseball cap - even when it's not feasible to be in that sort of attire.

Investing in a wig or having surgical solutions is not a temporary fix - those are tools with which you can boost your confidence, so they're not the same.
People with beautiful hair take care of it - so what can you do for yours?

Invest in some of the best hair products. Treat yourself to things like professional (updated) styles, top shelf hair care products, and supplements like Biotin that make your hair strong and resilient.

Weight - too much or too little - can plague you if you don't do anything about it. How does a beautiful person live life?
Someone who has a slender body doesn't put unhealthy food in bulk amounts into his or her body.
They nourish and feed their body - and they exercise to help their body burn off that fuel.

If you weigh too little, then you have to actively seek out a way to bulk up.
You have to feed your body healthy proteins and exercise in a way that you feel growth, not a fat burning routine.

Skin issues such as acne or discoloring have to be treated and you have to be the proactive type of individual who meets with professional skincare specialists and takes good care of your skin.

Aging is easy to slow down and reverse. Instead of acting and feeling old, take action steps to take care of your body.
Hydrate your skin to plump out any wrinkles that surface on your skin, get your hair colored to provide instant youth, straighten your spine when you walk so that you don't feel elderly and hunched over.

Body parts can all be worked on. There are exercises, support bras, and even surgical treatments that can help you improve your appearance.

With all of these beauty issues, you never want to be focused on what you can change about yourself.
You have to be coming from a place of accepting and loving yourself enough that you work on making you your best self.

If you continue coming from a place of, "I'm ugly," then your actions will reflect those thoughts and people will treat you as if it's true.
Start by opening up your mind to a new truth. Then let your actions take charge and help you create a new life of living as a beautiful man or woman.
Learn to respect your body and recognize your own natural beauty - inside and out - and you will be a happier and more confident person in your life.
Taking the steps to learn more about How to Balance Mind Body Spirit can also be of huge benefit to improving your wellbeing and lifestyle overall.

Below I've also featured a few natural beauty products you can buy online that may be useful to you:

Natural Beauty at Home: More Than 250 Easy-to-Use Recipes for Body, Bath, and Hair$9.62
Organic Body Care Recipes: 175 Homemade Herbal Formulas for Glowing Skin & a Vibrant Self$11.31
100 Natural Beauty Tips That Will Make You Beautiful Forever: Black and White Edition$11.69
Natural Beauty: Homemade Recipes for Radiant Skin & Hair
Organic Beauty With Essential Oil: Over 400+ Homemade Recipes For Natural Skin Care, Hair Care and Bath & Body Products$27.19
Simple Homemade Natural Beauty Recipes: Skin & Hair Care Tips & Remedies Plus More...
Green Beauty Recipes: Easy Homemade Recipes to Make Your Own Natural and Organic Skincare, Hair Care, and Body Care Products$11.47
The Complete Idiot's Guide to Making Natural Beauty Products$90.00
Every Woman's Guide to Natural Beauty: Make-up, Hair and Skin Care Tips for That Perfect Glowing Complexion
Below here I'm featuring more pages with helpful how-to-do-it  tips on this subject of natural beauty and anti aging tips. 
Feel free to submit your own story or article about it, and I will create your own page here with your contribution for the community to read.

Latest Tips for How To Do It Yourself: Natural Beauty
Do you have a Beauty tip you want to contribute here? Share it!
Read the latest updates & rest of the how-to tips here:
Click the Title links below to see the latest how to do it tips and contributions to this page...


"Power Tips" magazine is back!
You Get A Free Complete Self Help Report delivered to your email box every edition, plus you get a free PLR article and other great gifts!

SUBSCRIBE BELOW ...  I promise you will want to USE what you learn!
I really want to know what you think of this site, this page, and to hear your tips or suggestions about it.
So please share your story or simply add a Comment in the comment box.
If you feel that the information on this page has been useful to you please give it a Like or share it with your friends - thanks!!

"You are a life Saver!!
I recently discovered this site and I can tell you that my life has not been the same. I now come here EVERYDAY and spend at least 1 hour.
I used to spend that time browsing online fashion and beauty magazine which just means that I spend more. Now I have replaced that habit with coming here.

In future I will think about contributing articles as well. Thank you! Thank you!! Thank you!!! and God bless"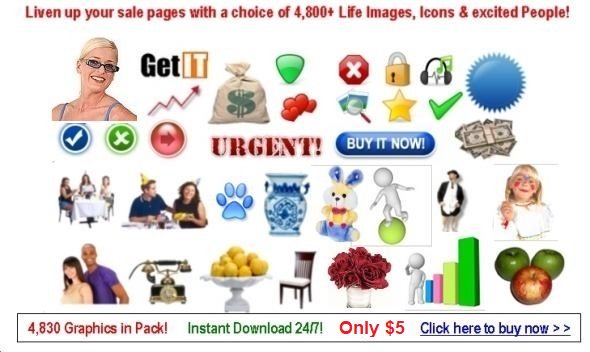 Contact Us | About Us | Terms of Use | Privacy Policy | FAQ | Testimonials

Amazon and the Amazon logo are trademarks of Amazon.com, Inc. or its affiliates. As an Amazon Associate I earn from qualifying purchases. Product prices and availability are accurate as of the date/time indicated and are subject to change. Any price and availability information displayed on [relevant Amazon Site(s), as applicable] at the time of purchase will apply to the purchase of this product.
Back to HOME PAGE of this natural beauty anti aging tips section of the site.