How To Do MLM Network Marketing Successfully
Here we will look at how to do MLM Network Marketing using common sense and not a lot of money. 
This online guide introduces you to the basic business principles of network marketing and shows you the steps to success in MLM and Direct Sales, the most affordable home business models in the world.
What Is MLM and Network Marketing?
If you're seeking independence from the regular 8-5 grind, and looking to build a business for yourself, then you might want to consider looking into Multi Level Marketing (MLM).
Some people use the phrase "network marketing" interchangeably with MLM – but network marketing can also just mean networking with other marketers.
MLM is one of the most convenient ways to launch a stable, growing income online.
It's also convenient because the learning curve is relatively low for newcomers compared to other forms of self-employment online because you can work it as much or as little as you want to.
It can be a full time or part time employment opportunity for you.
If you start an independent business, you might be out hundreds or thousands of dollars to get started.
But with multi level marketing, there's usually just a nominal start up fee to take care of before your site is up and running.
The return on your investment is generous, providing you with a big retail profit margin.
Some methods of making money online take years to see any sort of viable profits.
With network marketing, the conversion is easy because everyone has the same goal in mind – to increase his or her income!
It's one thing to enjoy being an example of success, which is what you'll become once you start building a successful downline.
But you also have the opportunity to showcase how the actual MLM product has changed your life, if you choose one you believe in.
Your enthusiasm for it will transfer into sales and ultimately make more people decide to sign up under your leadership.
For example, if you choose a weight loss product and you use it yourself and lose 20 pounds, then others will want to come onboard and share their own success stories.
MLM is one of the easiest business models to learn and operate.
Most companies have readymade MLM site templates and if you sign up under a good leader, then they will provide all of the tutorials you'll ever need to recruit prospects and sell products.
This isn't some fly by night business that you have to be ashamed of.
In fact, many network marketers pass their business involvement down to their heirs as a legacy for them to carry on.
It affords you the ability to generate a long-term passive income stream, as opposed to utilizing flash in the pan techniques that get shut down and investigated by authorities.
And as those profits scale up over time, you'll enjoy low overhead because it costs next to nothing to market to retail customers and gain recruits on the Internet.
How to Assess MLM Business Opportunities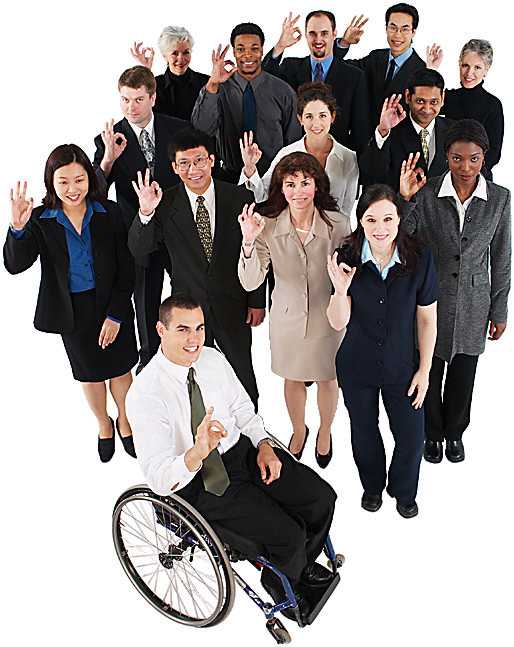 When you make the decision to go into multi level marketing (MLM), you can't just sign up right that second and go with whatever offer presents itself.
You have ample research to do because this has to be treated like a business.
The first step is to educate yourself about what to look for in an MLM opportunity.
It's not just about the money – there are other factors to consider.
You might find the best payout on the 'net but once you investigate, realize the business has no track record or requires too much up front investment.
Ask yourself these # questions when analyzing your options:
1.)    Do I understand and admire the niche this MLM opportunity is in?
Because online marketing requires content creation, you're going to want to know enough about the niche (or have the desire) to write about it, talk about it, and convey your enthusiasm for it.
You can usually look for MLM opportunities by typing in the keyword of your niche plus "MLM," such as "health MLM" and finding Herbalife or "homeware MLM" and seeing Amway pop up!
There are MLM options for almost any niche, so match your passion to your profit potential.
2.)    Does it match my personal income goals?
Not all MLM companies have the same payout.
You might find that you have a big passion for a niche that seemingly doesn't pay as much as other niches.
If it's enough to meet your financial needs, then you could decide to go for it!
While you're at it, see if the compensation plan is easy to understand.
Some companies confuse you completely so you want a clear grasp of the way you'll be paid for your promotional and sales efforts.
3.)    Do I have what's required to get started?
Look to see what the investment requirements demand from you.
Some more established and successful network marketing companies will provide you with everything you need to get started – from a professionally designed and managed website to personal mentoring and sales training.
Others do nothing more than give you the opportunity to build a business using their products and a recruitment system.
So you may have to pony up the dough for a website and training materials.
4.)    Does the company and its leaders have a good track record?
Investigate the company and how it's fared in the marketplace.
Make sure you sift through the competitive slander where marketers slam their competition.
You want true insight on how the company treats recruits.
The most important thing for you to remember is that you want to be enthusiastic about the actual products.
Because that will help sell the product line and bring in recruits to your downline if they see you touting the benefits of a product that works!
Retail Sales Training Guide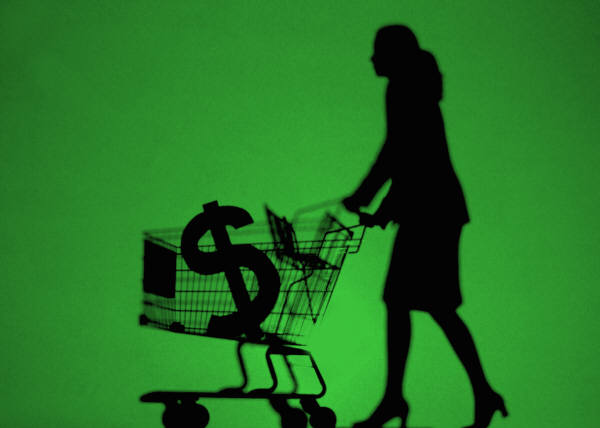 To try and sell a product without knowing it is like trying to sail around the world solo in an inner tube.
You might get where you want to go by sheer luck, but then again…you might not.
With retail sales, the more you know about marketing and the more you know your product, the more effective you'll be at selling it.
You need to understand the difference between the features and the benefits of your product. They're not the same.
A feature is what makes up the product (you can usually find this written in the product description, the ingredients, etc.).
A benefit is what the customer gets because they used that feature or product.
For example, let's say there's a product that can show users how to get their dog to stop barking unnecessarily.
The feature might be a button you push to emit a high-pitched noise that only the dog can hear. The benefit is a quiet house.
A feature with an anti aging product might be the ingredient sirtuins.
A benefit would be that by using these protein enzymes, cell damage is repaired faster.
To fully grasp your product, you need to be a user and not just be able to spout the specifications of what's on the bottle or in fine print.
You can't completely understand something until you've experienced the benefits for yourself.
This will help you stand out from other multi level marketers - people can tell when you've truly used a product.
Write out (or use plr) to write up the results of having used that product.
Plan your presentations (it might be home parties or a seminar for a larger group) also based on your experience with the product.
You want to start your story by conveying the problem you were having (vacations being too expensive, for example if you're promoting a travel MLM product).
Then go into how you went about finding a solution, cover the solution in-depth, and end with an inspiring story of your satisfaction.
You'll want to take advantage of the resources and tools offered to you by your upline leaders.
Use resources that help you with marketing to get recruits and sell product - for example, brochures that list the product features, flyers that get the interest of potential customers and more.
You'll want to use postcards, get people to host home parties and build your client base by using cold call lists and free reports.
Don't keep using a dead list - if you're not getting results, you need new retail leads and you need to constantly keep this list on a growth spurt.
You can use the Internet to find these new retail leads. Use list building techniques that are proven to work.
Give away free samples (people love free samples of anything), use ezines to get attention for your product and to build awareness.
Write up and give away free reports talking about the product and how it can help their life or meet a long, untapped desire they have.
Use free eBooks to educate prospective buyers and recruits.
There are so many ways that you can market your product and build the buzz for it.
Knowing your product can turn the window shoppers into buyers and downline members.
MLM Recruiting Tips – How to Grow a Team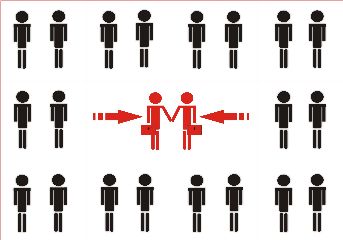 MLM success isn't just built on your ability to sell products.
It's in being able to bring on additional recruits to build your downline, whose sales will also contribute to your finances.
So it's important that you learn to conquer your recruiting fears and confidently acquire your downline reps.                    

First, make a contact list of everyone you know who might want to be part of your downline – even if they know nothing about multi level marketing yet.
You might have two lists – one for people who need to make money, and the other for those interested in the product line.
You'll need to cold call these people because they haven't expressed a direct interest in the program.
But don't let your fear of rejection stop you!
There will definitely be some people who say, "No thanks!" but there will also be those who eagerly want to be onboard!
Most MLM programs have a great script for you to use, so start with an introduction or greeting and move on into the reason for your call in an enthusiastic manner.
Always use proper phone etiquette – make sure family members aren't interrupting or you aren't putting people on hold to answer other incoming calls.
Build your confidence in communicating with people about the program.
If you can naturally express your excitement, it will be much easier for you than trying to convince someone to invest in something you yourself don't believe in.
Practice your style with someone willing to give you good feedback and commit to a positive mindset where you're constantly telling yourself you CAN rather than you CAN'T.
You might be left to your own devices to create a pitch to people for your products or downline program (or maybe you just want to set yourself apart).
For many multi level marketers, it comes down to a full pitch versus an elevator speech.
The elevator speech is quick and to the point. You don't have time to delve into each detail of the compensation plan or ingredients of the product.
Instead, invite them to check out what it's all about – ask them to attend a webinar or watch a video presentation you made on it.
Make sure you have contact or follow up information readily available on a business card with your social media elements intact.
Once you've hooked them into wanting to know more, you can be there to properly deliver a full, in-depth pitch that covers every detail of the program.
That might initially scare them off if you start with that because they would worry about having to approach people with something complex right away.
Don't think that all of your recruiting has to be done in person, either.
You can use the Internet to recruit prospects using automated content and tools that capture the name and email addresses of your potential downline members.
Once you've built a list of interested parties, your system can automatically follow up with them or allow you to blast out an important email to them in an instant.
Good list building is generally achieved by offering a valuable freebie to your audience, like a short report or email series.
As time goes on, your prospects are turned into official downline members, and another automated list can help you hold their hand by offering tips and tutorials to help them achieve their goals.
Managing Your Business and MLM Team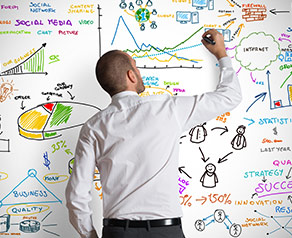 Working from home in any MLM niche, you're going to encounter both pros and cons about working from home.
By understanding the key concepts to setting up a productive home office environment, you can make working at home a success.
Time management can be a big problem for the work at home individual.
You'll have people asking you to do errands for them, you'll find yourself flipping on the TV when you should be focused on building your downline.
On the plus side, you get to set your own schedule and work as little or as much as you want to.
You'll need a space to set up your office in so that distractions are kept to a minimum.
Make sure you have an organized filing system in place so that you don't waste time trying to locate important data.
You may only need a computer and Internet connection, but you might be in a niche that requires you to also have a phone and fax readily available.
Some online marketers like to set up a space for video production.
This can be an initial drawback for working from home because there's no office expense sheet to get reimbursed – this will come out of your pocket instead.
Still, you'll save on costs like gas driving to and from work, and you'll have less stress in your life not having to deal with commutes or office politics.
You won't have a cap put on your ability to earn money and you'll be able to set your own hours.
Your MLM upline can help you to learn more about how to manage having an at home business as well as how to handle the responsibility of guiding people you bring onboard in your business.
MLM time management includes things like knowing how to separate your home life from your business one, because that line can easily get blurred.
Plus, you'll need to know how to use your time so that you can be the most productive, working on tasks that help you make more money and outsourcing those that earn the least, but are necessary.
You can reach your goals faster if you have an MLM business plan – it will give you something concrete to follow as you name and fulfill your goals.
Goals are important, especially working from home - because having an objective can keep your business on track.
By being able to set and maintain goals for the business, you can help your team learn what goals they need to have and how to achieve them.
Your team should have goals for more than just income alone – they should be setting goals for recruitment, and traffic to their site.
To help successfully manage your business and MLM team, you'll want to make it a point of attending all of the company team training that you can.
Group dynamics help grow a team in unity and in numbers.
As you're working to build your business and your team, things may fly at you that you don't expect.
Even though it might be relatively minor, running your own business can make it seem more stressful.
When you feel stressed, stop and evaluate the reason why. If it isn't something you can change, you have to let it go.
But if it's something that was in your power to change (such as poor time management) then you can work on that!
Even if you only take a small step, you're moving forward - and that's what counts.
MLM Marketing and Promotion Tips
To get the word out about their business, successful multi level marketers know they must continually promote the business.
The way advertising is carried out can vary.
What you want to do is try different methods and see which one gives you the most return on your investment.
The advertising can be separated into two major groups - offline and online.
If you were to advertise offline, you might place classified ads in newspapers or magazines geared toward your niche.
Regardless of how you choose to advertise, just know that you can't forego advertising.
Some of the tools that can help you advertise offline are brochures, flyers and mailouts.

You could send information to your known leads as well as take advantage of mailing lists.
On the Internet, you can use online classified ad areas like Craigslist.
Some marketers handle their advertising by using article directories or other content-driven sources.
You could use blogs to create a buzz about your offer.
Tech savvy MLM marketing involves using video advertising to promote the business.
One of the fastest ways to market and promote your business is by climbing onboard the social media train.
It's a very effective way to spread the word about your product, and it's also a great way to develop leads.
Take advantage of the Internet by using a website and autoresponder email system to let people know the pros of your offer and products.
You can reach a lot of people in just a few minutes by engaging in a successful email campaign.
One of the ways that you can build your list is to create a report.
You can offer valuable information in a report to your list. You can also build your list by using MLM leads.
This is just a list of people who were interested in MLM in the past.
They either used the products/services or they were involved as a recruit themselves.
The success of building a business does rely heavily on how well you do market and promote the business.
But when you're in the building stages, there can be a lot of work to accomplish in a very short period of time.
In many cases, you can't do it alone - like making sure you get articles out to brand yourself and raise awareness about your products.
You can market and promote in a way that saves you time and gets the job done faster by using MLM PLR articles and reports.
By using private label rights content, you can get your advertising tasks met and spread the word about your business faster than if you were trying to come up with (or pay for) 100% unique content.
IM and Affiliate Marketing Strategies and Tools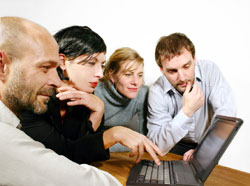 Success stories about successful multi level marketers and those engaged in Internet and affiliate marketing are abundant.
But what separates those who are successful from those who struggle to succeed can be found in the strategies and tools by each group used.
You have to know how to select the products and affiliate programs that you should promote.
The amount of profit or commission you make will be affected by the choices you make.
You want to look for affiliate programs based on the following criteria: the quality of the product, what others are saying about the merchant, the commission, the recording of or tracking of the commissions, and the help available should you have any questions.
If the product isn't the best quality, it will affect your commissions (who wants a substandard product or service?).
If the merchant has a questionable reputation, you'll have trouble giving away the product, much less selling it.
Look for a program that has excellent record keeping track of and paying commissions - you certainly want to get what you earned.
And finally, make sure there's a way to contact a representative or customer service if you need guidance with the product.
Just finding a product isn't going to be of help if you don't know for sure that there's a market need for the product.
You want to conduct some research to see what's in demand.
You can start with keyword tools to see what people are searching for, and dig down into the exact demographics of your niche market.
When you're trying to choose your product, you always want to select the best quality for the best value.
It's not any good to have a high quality product if your market can't afford to buy it.
Plus, when you're looking for the right product to promote, you want to be careful that you don't select high commission products based on the profit alone.
Why? Because not all of them will be high in integrity.
Some of them are just glorified get rich quick scams and a bad reputation always follows those products, even if it hasn't caught up with them yet.
They're just not worth the hassle and potential problems to get involved in something like that.
As someone involved in Internet marketing, you need both a website and a blog.
You want to showcase your product and offer, and be able to have a way for interested parties to sign up for a mailing list.
You want a way to share your expertise and interact with customers.
That builds both trust and a following.
When you set up your website, make sure you choose keyword rich domain names.
Always pick a hosting service that will give you room to grow.
Look for one that offers you plenty of bandwidth and the ability to host multiple websites all for the same low price.
Are using free web 2.0 sites useful?
Yes, specifically platforms like Hub Pages, and WetPaint - you can use those to brand yourself, make a connection and build a rapport with customers.
Give them information that increases the value of you or your product in their eyes.
The customer base is so important - you want to constantly build that list and cater to their needs, keeping them satisfied.
You can achieve this by using ezine newsletters, teaching ecourses or by giving away free reports.
Since you're not a superhero with the ability to get all business tasks done in the blink of an eye, outsource the work that you can – using a ghostwriter.
Or, to save your budget and your time, use PLR content because you can share it as is or tweak it to fit your needs.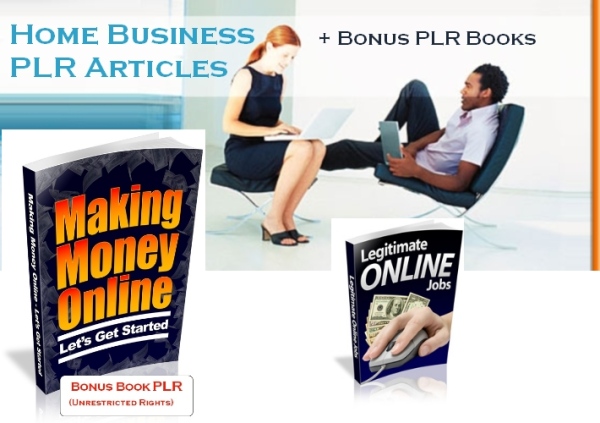 PLR - How to Use It to Grow Your MLM Business
Private Label Rights (PLR) content is content that can be edited and used by marketers on their own websites under their own names.
They come in many forms – articles, eBooks, blog posts, reports, email autoresponders, etc.
And they're not just text-based – you can buy video PLR, too!
Article marketing is an important way to advertise your MLM business - to spread the word about your product and offer.
Article marketing is valuable, but time consuming.
No matter how fast you write, you can't always keep up with the need to have continually fresh content posted on your websites, blogs and backlink pages.
Buying pre-written articles is a quick way to get what you need, and it's effective because you can tweak it to suit your own style.
Ghostwriting is great, but it can break the bank.
PLR lets you buy readymade content, but at a fraction of the cost – usually about $1 per page compared to $20 per page for ghostwriting.
When you get MLM PLR article content, you can use it as content for your blog or on your websites to feed search engine spiders and cater to the inquisitive needs of your readers.
You can keep spinning PLR to create new content out of old material, too.
You can also use PLR to help you create eBooks that you can turn around and sell to your customers and you'll earn 100% of those profits.
You can also use free reports and give those away to help convey the benefits of your product to customers and prospects.
By using PLR in web 2.0 site, promoting your products or business, you can build backlinks and grow your list.
Places where you're allowed to have do-follow links can help your site gain in authority and search engine ranking, too.
Since your downline is extremely important (think of them as support beams for your business) then you'll want to make sure they have the right training and support.
Their success equals part of your success, too. You can use PLR to create team training booklets.
You can even find PowerPoint presentations for public speaking that are ready to go and with a few alterations, you can have a presentation specifically designed for your business.
By using re-brandable PLR videos, you can have content that will appeal to affiliates as well as become a teaching tool for customers.
You won't have to do anything - this is content gold that's ready to be put to use.
By adding audio search engine marketing tools, you get to put a personality to the product and hearing a voice allows potential customers to connect in a way they can't simply by reading content.
You want your brand built on a solid foundation, but you want it built fast for the best results.
Using PLR tools will give you that momentum and it will project you as an expert in your niche without you having to spend hours and weeks conducting research on your own.
How to Reduce the Stress of Working with a MLM Program!
Multi Level Marketing programs can be quite stressful if you can't get enough qualified prospects to join your team and be as driven as you are to create a successful business.

It isn't the easiest job to recruit new members into your MLM program and even hard to find members that are ambitious and will work hard to build a solid business. 
It is this sort of team member that you need in your team if you want your own business to be successful.

You need to have the drive to succeed and be prepared to put in a lot of time and effort to be really successful with your MLM business. 
To do this is your own choice, but you can't choose how your team members approach the business and this is where it becomes a bit stressful.

You will want to encourage your team members to be as determined as you are to be successful. 
Your business will grow slowly if you are the only one in your team that is working hard, but if you have hard working team members then your business will grow fast and become very successful.

You can encourage your team members to work hard and you can show them how to do it but only they can make the decision whether they will work hard or not. 
You also don't want to put too much pressure on them or they might walk away feeling that the pressure is too much for them to deal with.

There might only be one in every 20 new members you recruit that will have the same work ethic and determination that you have, but that's okay. 
That one team member can make themselves a very successful business which will help your business to grow and be successful too. 
The more of these determined team members that you recruit the more successful you will become and when you build up a team with quite a few determined members then you can begin to step back and take it slower as your team members continue to build your business.

It might take a while to get to this stage of being able to take things slowly but it is worth the effort to get there. 
In fact, you don't even have to slow down yourself, you can continue to grow your own team and to help your team members grow theirs and your business and income can continue to grow also.

Here are some of my top tips that can help you encourage your team members to work hard at building their own team:

•    Teach your team members the methods that you yourself use to recruit new members. 
Create a report that will give them step by step instructions that they can follow and make their own business successful.

•    If you do decide to write a report giving step by step instructions then encourage them to pass that report onto their own team members which will help the business to grow on more levels.

•    Communicate with your team members and always respond if they contact you. 
If you lack communication you might lose members if they begin to think they are in this business alone. 
Communication is the key to success with MLM.

•    Create another report that you can give away to potential new members explaining how the program works and the benefits it will give them. 
You can also give a copy of this report to your team members so that they can use it to recruit new members.

Your team will be more dedicated to both your success and their own if they know that they have a supportive upline. 
They will also learn from you and should be supportive of their own downline and this is what will build a successful and less stressful business.
MLM Vs Pyramid Schemes – Are They The Same Thing?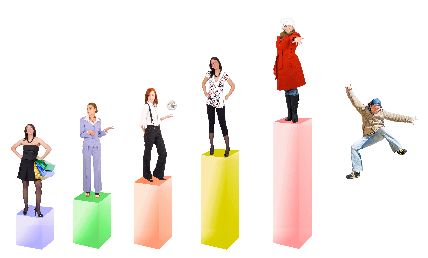 Many people will try and tell you that MLM programs are just pyramid schemes and because of this a lot of people are a bit wary to join. 
MLM and pyramid schemes are not one and the same, for a start pyramid schemes are illegal whereas MLM programs are completely legal.

Some people compare the two and will completely dismiss the idea of joining a MLM program because they are convinced that it is just another pyramid scheme. 
The reason that they get compared to pyramid schemes is because MLM programs work on paying commissions based on recruiting new members. 
These payments are not just for new members that sign up directly under you, but also on members sign up through your members – a second level down. 
Some MLM programs will pay commissions on members up to 5 levels down. 
Because of this multi level structure people think that it is a pyramid scheme.

MLM programs are actually very good opportunities for people to earn an income legally online. 
So if you have considered joining a MLM program but decided not to thinking that it is just a pyramid schemed then you really should find out the difference between the two before making that decision or you could be missing out on a great opportunity.

What is a pyramid scheme?

A pyramid scheme is highly illegal and works by a person sending a letter or email with a list of names on it. 
The letter will request that you send the person on the top of the list some money and then take their name off the list, add your name to the bottom of the list and then send the letter or email on to more people (sometimes hundreds).

The idea of this pyramid scheme is that when you send the letter on, the people you send it to will then forward money to the person you bumped up to the top of the list. 
They remove that person from the list and add their name at the bottom and then your name is moving up the list. 
By the time your name reaches the top of the list the letter has been sent to thousands of people and you should receive a lot of money.

These schemes rarely work and THEY ARE ILLEGAL.

What is a MLM Program?

MLM programs are legal companies that have a product to sell. 
You usually pay a monthly fee for the purchase or use of that product. 
The product might be physical products or digital products.

With a MLM program you earn commission by selling the products and/or for recruiting new members to join the program. 
You will usually earn a monthly commission for each member that you refer to the program and will continue to earn a commission monthly for as long as that member remains a member. 
With some programs you will also earn a commission on your referred member's referrals and this is where the 'multi level' comes into the equation.

When comparing pyramid schemes with MLM programs you can clearly see that they are two different systems. 
MLM is a business that you build and earn an income from by doing so. 
MLM is a legitimate business, unlike a pyramid scheme that is simply an illegal chain letter.

With an MLM business the company is gaining more customers every time that you refer a new member and as a result they pay you a commission for bringing those customers to them. 
MLM programs are 100% legal and they are a great way to earn an income online.
Important!
You need to treat an MLM business like you would treat any 9 to 5 job, put in the hours and the effort and you will be rewarded with a nice pay check.

Continue to research how to do MLM network marketing to Be sucessfull

MLM programs will take a little time to grow and as your team of members grows bigger, each of those members will recruit new members into the team and then your business begins to grow faster and will continue to grow faster and faster.

So if you can get through the first few hardest months and your business will then grow faster all the time and as it grows so will your income.  

Don't judge an MLM program based on one or two reviews that you have read, always do more research and find out as much as you can about the program. 
There is a good chance that these bad reviews are from unsatisfied customers that actually only had themselves to blame for their own failure.

Put it this way, if a program is a scam then chances are it wouldn't have been around for years, but it would go downhill rather quickly. 
Do some background research on MLM programs to find out how long they have been established and you will find the good, genuine programs have actually been established for many years.

Compare an MLM program to a shop at the mall. 
If you own a shop at the mall but you don't turn up to work every day to open the shop and take sales, then your shop won't make any money and will soon go out of business. 
An online business is the same; if you don't turn up each day to do some work with the business then it will fail.

If you are prepared to turn up to work each day and put the effort into your MLM business then you can be very successful and earn a very nice income. 
It all comes down to how bad you want that dream – if you want the dream then be prepared to put in the work to make your dream a reality.
More Resources

Here are some how to do MLM network marketing products you can buy online that I think look very useful:

How to Become Filthy, Stinking Rich Through Network Marketing: Without Alienating Friends and Family$10.78
Your First Year in Network Marketing: Overcome Your Fears, Experience Success, and Achieve Your Dreams!$8.11
Be a Recruiting Superstar: The Fast Track to Network Marketing Millions$9.39
Go for No! Yes is the Destination, No is How You Get There$9.54
How to Sell Network Marketing Without Fear, Anxiety or Losing Your Friends! (Selling from the Soul. Ancient Wisdoms. Modern Practice)$6.38
Secrets of the Millionaire Mind: Mastering the Inner Game of Wealth$4.94
Prospecting: Prospects: How to Find 'Em, Sign 'Em and What to Do with 'Em in Multilevel
Guerrilla Multilevel Marketing: 100 Free and Low-Cost Ways to Get More Network Marketing Leads$8.42
Make Your First Million In Network Marketing: Proven Techniques You Can Use to Achieve Financial Success$5.99
Below here I'm featuring more pages with helpful how-to-do-it  tips on this subject of how to do MLM network marketing and direct sales successfully as a home business.. 
Feel free to submit your own story or article about it, and I will create your own page here with your contribution for the community to read.

More Tips for How To Do It Yourself: Business & WAH
Do you have a tip you want to contribute here? Share it!
Read the latest updates & rest of the how-to tips here:
Click the Title links below to see the latest how to do it tips and contributions to this page...

How to Be Productive Working at Home
As convenient and beneficial as working from home can be, it can also prove to be damaging to productivity. The trouble is, up until now, you've associated …

"Power Tips" magazine is back!
You Get A Free Complete Self Help Report delivered to your email box every edition, plus you get a free PLR article and other great gifts!

SUBSCRIBE BELOW ...  I promise you will want to USE what you learn!
I really want to know what you think of this site, this page, and to hear your tips or suggestions about it.
So please share your story or simply add a Comment in the comment box.
If you feel that the information on this page has been useful to you please give it a Like or share it with your friends - thanks!!

"You are a life Saver!!
I recently discovered this site and I can tell you that my life has not been the same. I now come here EVERYDAY and spend at least 1 hour.
I used to spend that time browsing online fashion and beauty magazine which just means that I spend more. Now I have replaced that habit with coming here.

In future I will think about contributing articles as well. Thank you! Thank you!! Thank you!!! and God bless"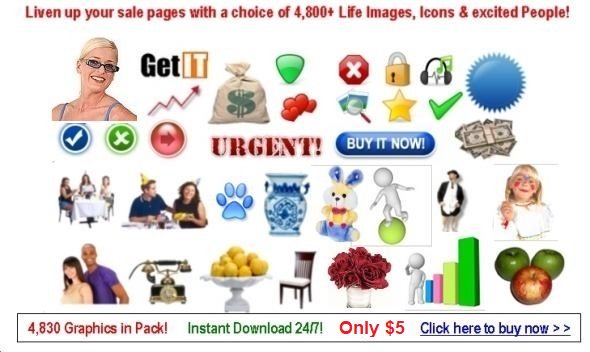 Contact Us | About Us | Terms of Use | Privacy Policy | FAQ | Testimonials

Amazon and the Amazon logo are trademarks of Amazon.com, Inc. or its affiliates. As an Amazon Associate I earn from qualifying purchases. Product prices and availability are accurate as of the date/time indicated and are subject to change. Any price and availability information displayed on [relevant Amazon Site(s), as applicable] at the time of purchase will apply to the purchase of this product.
Back to HOME PAGE of this how to do MLM network marketing section of the site.