How to do Halloween Party Themes
Not everyone feels creative when it comes to knowing how to do Halloween party themes and party planning in general, never mind fancy dress costume parties!
But the absolute best way to have fun on Halloween is to throw a party and decorate with really awesome Halloween party supplies.

A Halloween party is one of the easiest kinds of parties to host because your guests provide most of the entertainment by showing up in the required costumes.
Whether your party is for kids, grown-ups, or both, all you really need to do is have some games, a costume contest, lots of great food and drink, and – most important of all – really amazing Halloween party supplies and decorations.

This is the time when theme parties can be the most fun and creative. But it can be a stressful time if you are responsible for planning the Halloween party, and you simply can't come up with any creative ideas for themes and costumes.
I know that there are many people who live for any excuse to attend costume parties... I have a couple of friends who have a wardrobe of wigs and fancy dress costume gear!
Their party photos are such fun and its obvious that they simply love the whole idea of getting dressed up and behaving like fools - lol!

Whether you are dressing up in scary costumes, coordinating costumes with your friends, or just trying out some crazy party decorations, Halloween is the perfect time to do it all.
It isn't really a question of whether or not you should have a Halloween theme party, it is a question of what your theme should be.
Many people go for the general Halloween costume party. But your party can be so much more than that.
If you are thinking of having a Halloween theme party, these popular and scary party themes are sure to wow your guests.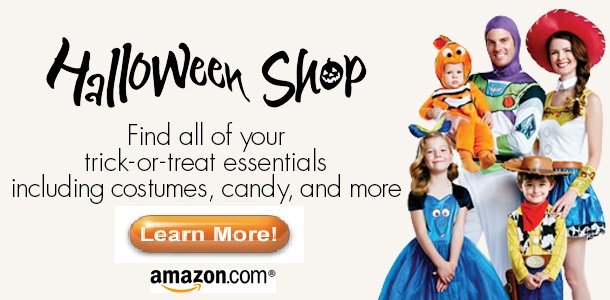 Werewolf Party
With Halloween just around the corner, it's time to think of ways that you can celebrate the day with your friends in a spooky, fun, and unique way. Having a theme party is a great way to do just that.
But let's face it, everyone seems to have theme parties at Halloween. Whether it is basic costume parties, masquerade balls, or theme parties, there is no shortage of festivities when it comes to Halloween.
For the people who go the theme party route, many times they will stick to themes like vampires, witches, or ghosts.
It isn't because they don't like the other characters that represent Halloween, it's because there just aren't a lot of premade Halloween decorations that features anything else.
That's not to say that you can't find the latest zombie decorations or some great skeleton party supplies, it simply means that you don't seem to have as many decorating options for your theme party when you steer away from the traditional witches and vampires.
With just a little bit of creativity, you could host a party based around another popular theme, werewolves.
Think about it, from Buffy to Twilight and everything in between, werewolves and vampires seem to go hand in hand.
It seems like you can't have a movie or show about a vampire without having a werewolf too, or vice versa.
So while all of your friends are throwing the traditional vampire theme party, you can do something unique and different, you can throw a werewolf theme party.
All you need to do is make use of the supplies that you are able to find, and get a little creative with the things that you cannot find.
Here are just a few simple ideas for your werewolf theme party:
• Rolling fog
• A 'transformation station' where you can use makeup to transform all of your guests into werewolves when they walk into the house
• Famous werewolf movies like the Howling and An American Werewolf in Paris
• Homemade games based on the characters from popular werewolf movies or tv shows

• A CD of werewolf sounds or a soundtrack from a popular werewolf movie to play in the background
You don't just want to throw any theme party, you want to throw the theme party that people will be talking about all year long.
You want to throw the kind of party that people will leave your guests counting down the days until your next theme party.
When you throw a werewolf theme party, you are doing just that.
You are giving people a chance to experience a theme party that they have never experienced before and at the same time you are creating a theme around something that is popular.
Planning a theme party is fun, but it also takes a little bit of work to make a theme your own.
The best way to make planning a theme party a fun task instead of a chose is to pick a theme that is fun for you to plan your party around.
Supernatural and mythical creatures of the night are always able to make a great Halloween scare.
Witches, vampires, and ghosts are the things that people think about when they think of Halloween.
But let's be honest, a lot of people already have parties that are based around these creatures.
There is one creature though that is not only popular, but also scary – the werewolf.
Your werewolf themed party can have it all, a full moon, fog, cemetery plots, and of course that classic howling.
With a little bit of creativity, you can create Halloween party themes like this one that your guests will never forget.
What better theme to do that then the famous werewolf?


Vampire Party
Another great theme party idea is a vampire party
For centuries, people have been fascinated with vampires.
The stories of creatures that can roam the night and carry great strength and power have been told for hundreds of years.

Today, vampires are just as popular as ever.
And with movies like Twilight and shows like the Vampire Diaries, it is clear that they are not going anywhere anytime soon.

If you are trying to figure out how to make your vampire theme, here are some great theme ideas.

Buffy the Vampire Party

Buffy the Vampire Slayer was the first popular television show that talked openly about vampires, witches, and all the things that go bump in the night.
And with so many unique characters to choose from, your guests will have a blast coming up with party costumes.

• Buffy, the vampire slayer

• Angel, the vampire who has been cursed with a soul

• Spike, Drucila, and Darla, the evil vampires

• Giles, Buffy's watcher

• Willow and Tara, the witches

• Oz the werewolf

• Cordelia, the popular girl

• Anya, the vengeance demon

• And Xander, the everyday guy

As you can see, there are many things you can do with a Buffy themed vampire party.
And because witches, vampires, and werewolves are so popular, decorating for your party will be a breeze.

Vampire Diaries theme party

Another popular TV show is the Vampire Diaries.
Like Buffy, the characters in the vampire diaries offer a lot of options as far as costumes and vampire party themes.
• Elena, the heroine

• Klaus, the evil ½ werewolf ½ vampire

• Bonnie, the good witch

• Damon and Stefan – the brothers who are both in love with Elena

And like Buffy, having these great characters will give you a lot of options for your theme party decorations.

• Vampire Diaries cake toppers

• Vampire Diaries pins

• Vampire Diaries trading cards

• Imitations of Elena's rhinestone crystal necklace

Twilight

Of all of the popular vampire stories of today's generation, none is more popular than that of Bella and her love Edward.
Twilight has everything that a vampire story was meant to be, power, suspense, love, and evil.

Your Twilight theme party could feature:

• Twilight Banner

• Twilight plates and napkins

• Twilight rings

• Twilight Stickers

• Twilight Candy Wrappers

• Twilight Invitations that look like VIP passes

Twilight is by far the most popular vampire story around today. It is sure to make a vampire party theme that everyone will love.

When you are choosing your party theme, remember that a vampire party has it all.
Whether you are looking for elements of romance, the supernatural, or unimaginable power you can find it all in a vampire party.

The great thing about vampires is that they can be anything, so your guests have a lot of options.
Vampires are not only known for being evil, they are also known for their amazing love stories and their enormous power.
And with popular movies like Twilight and Dracula, you have endless options for your party theme.
Witches Party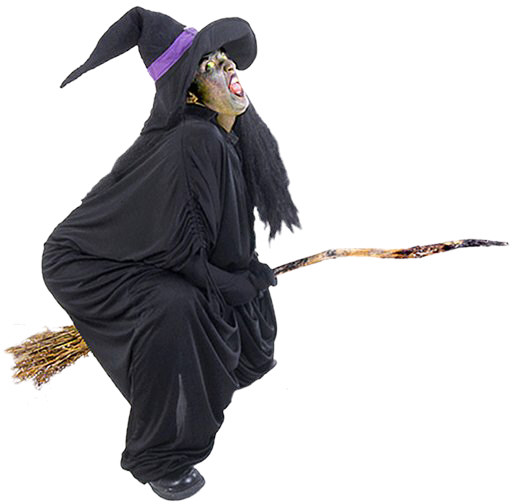 The only thing that has been around longer than werewolves and vampires is witches.
Like vampires, witches can offer a lot of different elements to your theme party.
Whether you choose to focus on good witches, like the modern witches from Practical Magic.
Or the classic evil witches like the witch in the famous Wizard of Oz, you will never run out of party options.
One of the party decorations should be a big cauldron pot simmering with smoke... "hubble, bubble, Toil and Trouble!"
You can get some amazing witch coven decorations online, so do some window shopping and see what you can adapt.

Masquerade Party
If you decide that you want to do something a little more romantic for your Halloween theme party, consider doing a masquerade party.
Everyone will come with their faces hidden and at the end of the night people will reveal themselves.
Many people love masquerade parties, but they are especially good if you will be having a lot of single friends at your party or if you have a lot of people who don't know each other because these Halloween party themes will give everyone a chance to get to know one other without being intimidated by the other persons physical appearance.
Want More Great Halloween Party Theme Ideas?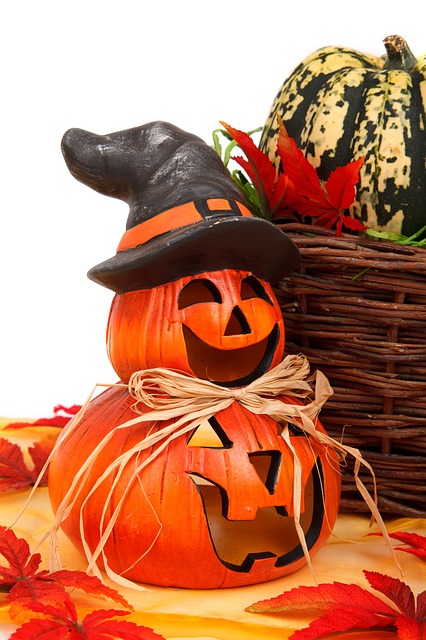 If you are thinking of making a Halloween themed party this year, you have a lot of options.
You could go the traditional route, bringing all of the scary elements of Halloween to your party and allowing everyone to dress up in their choice of costume, or you could focus on a specific Halloween character and build your entire party around that.
The good news about having great Halloween party themes is that you have endless options.
Whether you decide to center your party around different elements of terror or a vampire themed love story, Halloween let's you create many different types of parties that your guests will love.
Conjuring Halloween Decorations with Pumpkins and Spiders
Halloween is approaching and it is time to start thinking about ways to decorate your home. Two items that can not be forgotten during this holiday season has to be the pumpkin and scary spiders.
If your house is normally pretty clean, you need to head out and get some artificial spider webs and hang them up in the corners.
They usually come complete with some nasty-looking plastic spiders that you can put in them as well.
As an added touch of fun, I really like to take one of those plastic spiders and stick it in the punch bowl – what a silly way to laugh like a hyena as people ponder over whether or not to fill up their plastic cups.
And speaking of cups, cups come in all sorts of cool designs for the holiday and make great Halloween party supplies, along with themed plates and napkins.
Whether you are having a party or just answering the door, little bags make great Halloween party supplies because there is a little extra thrill when the treat inside is a secret until the bag is opened.
Whatever kind of partying you choose to do this Halloween, make sure you spend a little bit of time and a few bucks to make a big hit with Halloween party supplies.
Below here I will also post a huge selection of helpful pages with tips for how to do Halloween party themes and party games, so that this year will be your best party ever!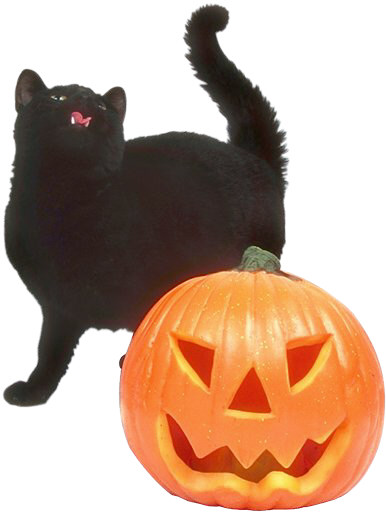 Tips for How to Organize a Halloween party
Organizing a Halloween party can be as easy as 1-2-3 if you know the basics. To make sure that this will be a successful one, try conducting a simple research on the things that you can use, tips, and other preparations to make the event easier for you.

In organizing a Halloween party, the first thing that you need to do is to make a simple list of the people you will be inviting.
This will serve as a major determinant about the outcome of your party because the interests of these people will help you decide which particular theme to use and their number will determine where you will be holding the venue, the amount of food to be prepared and the like.

Once you have a draft of the list of people who will be attending the Halloween party, you can now proceed in sending the invitation.
The means of sending the Halloween party invitations will depend on the preference of the people you will be inviting. If the people who will be invited access the Internet regularly, it is best if you send them online invitations.
You can search the Net for various patterns of electronic invites and customize it if you have time.
You can visit websites like the "Evite" and "Sendomatic" where you can design grand Halloween-themed invitations for free.

But, if you're friends are more into the traditional invites, you can send them invitation cards which can either be ready made or customized for them.
You can find ready-made invitations in the bookstore or make your own by buying raw materials and unleash your creativity in making Halloween-themed invites.

After making or sending your invitations, it is now time to think of the decorations that you will use.
Since it is a Halloween party, the usual decorations should be present such as the Jack-o-lantern, skeletons, monsters, witches, and other popular Halloween characters.
You can come up with you own theme and make your own decorations if you want to. If you don't have time to be hands-on on the decorations, you can but these in bookstores and specialty stores.
These ready-made decorations will save you time and effort and can allow you to pay attention to the other details of your party.

The next thing that you should pay attention to is the food that you will be preparing. The set of food will depend on the time that you will be holding the party.
Since most Halloween parties are usually held at night, you will have to consider a dinner menu. When it comes to food, it will be your option to mix light and heavy meals, which can satisfy everyone.

Just make sure that all of the food—from the appetizer, soup, main course, drinks, and dessert—will be Halloween-themed.
Meaning they should come in Halloween colors such as black, orange, and green.

Halloween party themes supplies online:

Halloween party supplies are easy to find and come in a variety of price ranges. You can go to your local drug store, WalMart, and/or dollar store to find just about anything you could imagine. You can also look online for great Halloween party supplies at bargain prices.
Buy a Skeleton or Skeleton Bones
If you want to recreate a terrifying atmosphere in and around your home, then a skeleton is sure to induce fear into anyone who comes a visiting.
You can choose to use a full size model and have it standing at the front door to greet your guests or you can actually buy packets of loose bones made out of plastic, which you can then place in different locations.
Some bones can look really authentic which will add an extra special dimension to your spooky party.
When you shop from the links on this page you can save big off regular retail price and often get FREE shipping as well.
Sinister Skull With Lantern Halloween Party DecorationGET DETAILS
HALLOWEEN HANGING BATS - 3 Piece SetGET DETAILS
HALLOWEEN BAG OF SKELETON BONES - FULL 28 PIECE SETGET DETAILS
Halloween Tombstone Cutouts Assortment Pkg/4GET DETAILS
Impact Innovations Lighted Ghost Silhouette 17"x16"GET DETAILS
Battery operated Tealight Candles Flameless Set of 12pcsGET DETAILS
Making Decorations with Pumpkins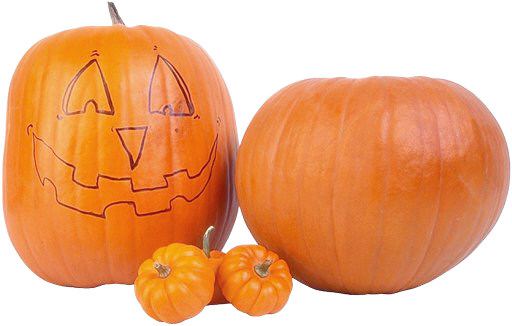 A Halloween party would not be complete without at least one big orange pumpkin.
You can purchase these in all shapes and sizes and once you have scraped out all the pulp from the inside, you have a perfect container to place a large candle.
You can choose to carve a whole host of designs into the front of your pumpkins.
The most popular design is usually a frightening looking face with big eyes and a jagged looking mouth.

The great thing is that you do not have to be particularly skilled in order to carve a design into the front of a pumpkin.
This would also make a fantastic activity that you could share with your children.
You can keep them fully entertained if you get them to draw a simple design, which can then be transferred onto their own pumpkin.

If you are worried about using candles and having a live flame near the children, you can buy very cheap LED lights that will illuminate their pumpkins without any fear of danger or accidents.

These make it so simple to do Halloween party themes!

Creating the perfect atmosphere for your Halloween party may take a little bit of time and effort but the end results will most certainly be worth it.
Whether you are holding a fancy dress party in your home for adults or for children get into the party mood and have a Happy Halloween.
Menacing Mummy Translucent Window DecorationsGET DETAILS
Cat-rageous the Beast Translucent Window DecorationsGET DETAILS
Werewolf Translucent Window DecorationsGET DETAILS
Vince the VampireGET DETAILS
Shady Spiders Translucent Window DecorationsGET DETAILS
Illuminating Happy Jack-O-Lantern 60inGET DETAILS
Adding Scary Spiders
There is nothing more terrifying than spiders. People who are scared of them will jump out of their skin to try and escape from them.
If you enjoy seeing such terror in the eyes of your guests then you can sprinkle plastic spiders all around your home and just listen out for the screams.
Your friends and family are sure to see the funny side once they have calmed down and realized than your spiders are not real.

You can also make your own gigantic spider by using black plastic bags. Create the shape of the head and the body by filling one black bag with paper or smaller bags and then simply cut more black bags into long strips to use for the legs.
Then you just need to attach each strip to the body.
You can choose to hang your DIY spider from a picture hook or you can place is on a table and make it a real focal point.

Animated Gaseous Zombie Fog Halloween PropGET DETAILS
Grim Reaper Holding Candle LanternGET DETAILS
Martha Stewart Crafts Mice SilhouettesGET DETAILS
Halloween ClingsGET DETAILS
7' Bloody Weapon GarlandGET DETAILS
Spider Web Streachable white with (2) SpidersGET DETAILS
Zombie Door CoverGET DETAILS
Add Cobwebs Everywhere
A ghostly house needs to look like it has been unlived in and you can achieve this by placing cobwebs around the room.
You can either use a white netting that you can drape over your furniture or you can buy cans of cobweb spray. This product works really well because it looks like the real thing and will last as long as the party lasts.
It is also very easy to remove so you do not have to worry about creating too much of a mess regardless of how much you use so just go to town and cover every surface.
Don't Forget the Witch and Her Black Cat
The image of the witch and her black cat is a central figure of Halloween and you should definitely make sure to incorporate this in your Halloween decorations.
You can buy large puppets that you can hang from the ceiling so that it looks like a witch has decided to pay a flying visit to your home.
Alternatively you can get decals that you can stick to your windows and doors.
There are some excellent images that you can find either in your local mall or by looking online.
If you can't get a witch puppet or figure for your party, then you could at least think about buying or even making your own witch like broomstick. Rest it against the wall and ask your guests to look out for the witch who forgot their broomstick.
Decorating Ideas for Halloween party themes:

Below are some pictures of a wonderful Halloween party with lots of gruesome reminders of death and ghoulish fun!
The first two pictures give you an idea for Decorating outside the house, with a graveyard made from styrofoam tombstone.

For extra effect, lay out some potting soil in front to create the look of a fresh grave. Include some plastic bones poking out for creepiness and adorn with silk flowers.
Then create a novel Halloween party decor with a Funeral Wreath and Guest Book
When the guests walk in, they can be greeted with a black funeral wreath and a guest book to sign.
For the wreath, get a plain styrofoam wreath ring from a craft store. Find some silk flowers from the dollar store...there is no need to spend a lot of money since you'll be spray painting the flowers black.
In this picture, these were originally red poinsettias and were just $1.25 a bunch. Cut most of the stem off each bunch and spray paint the flowers back. Then poke the remaining wire stem into the Styrofoam and arrange the flowers all over the wreath.
As a finishing touch, get some white ribbon and write your message on it. It takes a bit of time to prepare this, but the good news is you can remove the ribbon and use the wreath on your front door for next Halloween.
For the guest book, simply find a plain black notebok and embellish it with some scrapbook stickers and lettering.
Next we look at some simple and fun decor ideas:

Haunted Doll House
If your child has a doll house, it's the perfect opportunity to create something spooky. Plus, if children are attending your party, it gives them something to play with as well. In this picture, a doll house becomes haunted with a bit of cotton webbing, a skeleton, some spiders and a witch.
Creepy Wine Bottles
These are actually Martha Stewart Halloween Wine Labels. To prepare the wine bottles, scrub of the labels with hot water and SOS pads. Then dry the bottles thoroughly and apply the labels.
Specimen Jars
These specimen jars were created with ideas from http://www.evilmadscientist.com/2011/halloween-cuisine-sweet-or-savory-specimen-jars/
From left to right in the pictures below, we have:
· Rice noodles, floating in the starchy water they were boiled in.
· Frozen peas in some syrup with added dark food coloring.
· Canned longan in their own syrup from the Asian section of the grocery store.
· Canned palm seed slices in their own syrup, also from the Asian section. Float a little Halloween blood on the top for extra grossness.
Then decide what you'll say is in each jar. Use Google Translate used Google Translate https://translate.google.com to translate into Latin.
You can find some great fonts at http://www.fontsquirrel.com. Just print the labels on plain paper and cut them out. Use a permanent glue stick to stick them on the jars.
Then let your guests try to guess what each jar includes. Some are more obvious than others.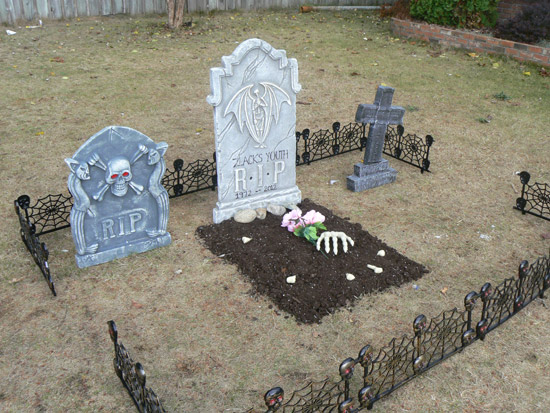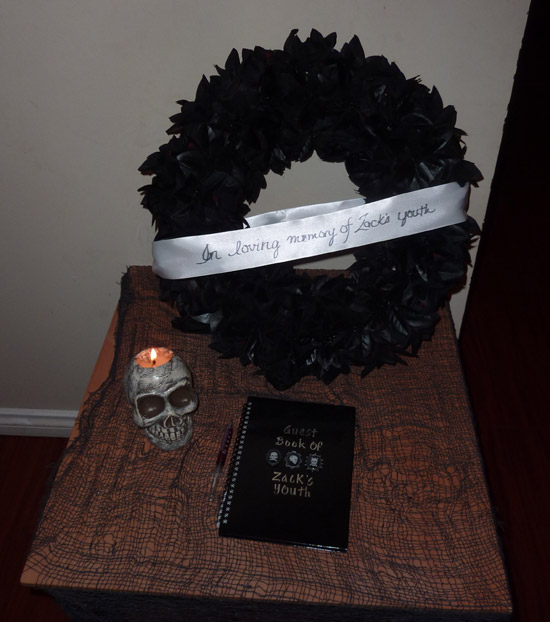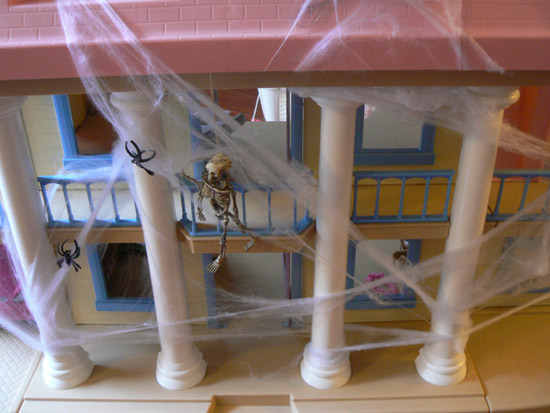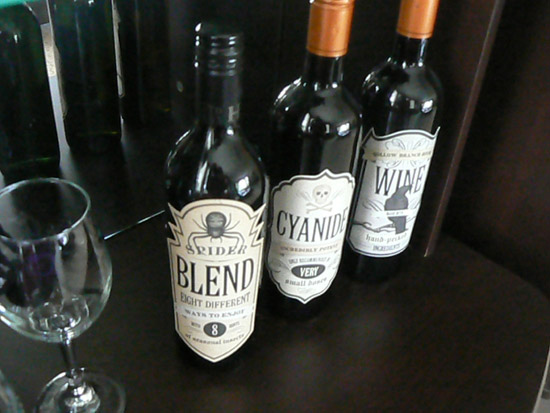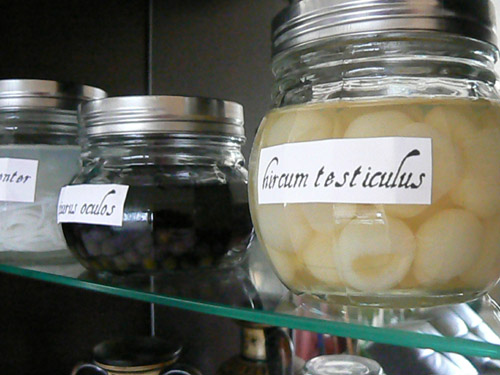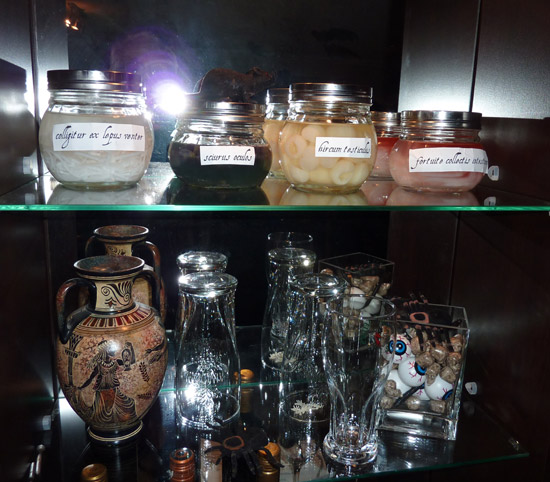 Next are the Halloween theme party foods that help to decorate the house for the party, including some gruesome looking specimens in jars that are purely for display purposes!
The following ideas are suitable for any Halloween party and include plenty more creepiness for your event.
Grim Reaper Cake
Here's a fun cake for the guest of honor and there's no need to worry because the grim reaper is simply coming around for the cake.
Bloody Brain in the Cooler
Add some ick factor to your fun, by including a plastic brain in plastic wrap to your drink cooler. You can find these pretty cheap and are always a great conversation piece.

Bloody Knife Cupcakes
You can purchase ready-made knife decorations from Wilton or make your own. Making your own takes quite a bit of work, but if you're making a lot of cupcakes, will save you a ton of cash.
To make your own sugar molds, you need to make a knife shape out of clay and some silicone putty. Once you've made your clay knife, follow the instructions on the silicone putty to make your mold.
To make the sugar knives, combine ½ cup of sugar, 1 teaspoons of water and half a teaspoon of meringue powder. This is enough to make about 40 small knives.
Take a knife to scoop the sugar mixture and press it gently into the mold and flatten it out. Then flipped the mold over onto some parchment paper and gently squeeze it out.
Once the white sugar knives are dry, take some royal icing mix (it's much easier to work with a mix than make your own because the mix doesn't harden as quickly) and color it brown. Use a small butter knife to spread the icing on as a handle.
Then, for the cupcakes, decorate them with regular butter cream icing. To top that, color some clear piping gel red to create the look of blood and then plunge the knife in.
Jello Foot Mold
Many stores and online shops have molds you can use for Halloween parties. From brain molds to foot molds, these are sure to be noticed on your treat table.

To make the flesh colored jello, try the recipe at http://www.recipelion.com/Free-Quick-and-Easy-Jello-Recipes/Flesh-Colored-Jello-For-Halloween.
All you need is a few packs of jello, green food coloring and some evaporated skim milk to make these beauties. And, of course, don't forget fresh parsley for garnish.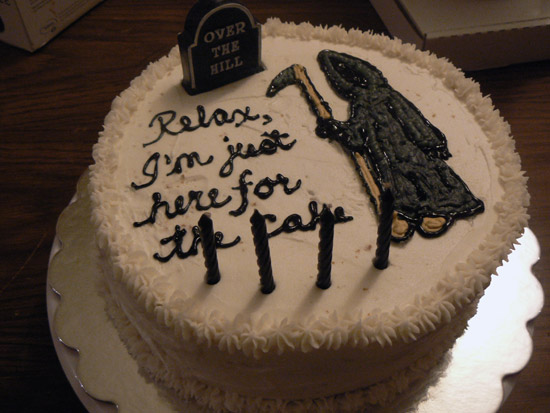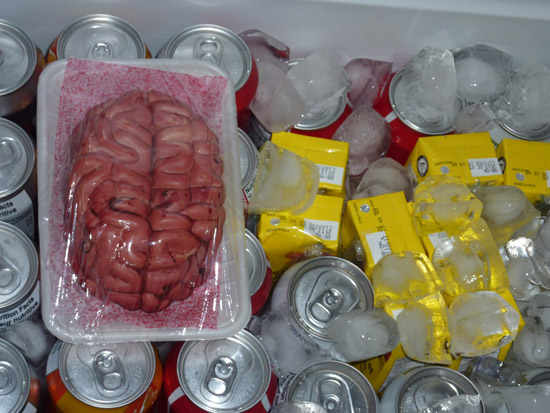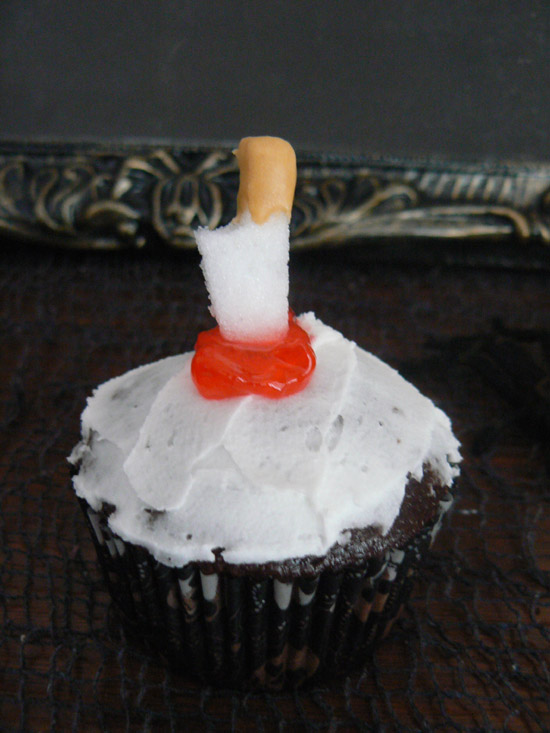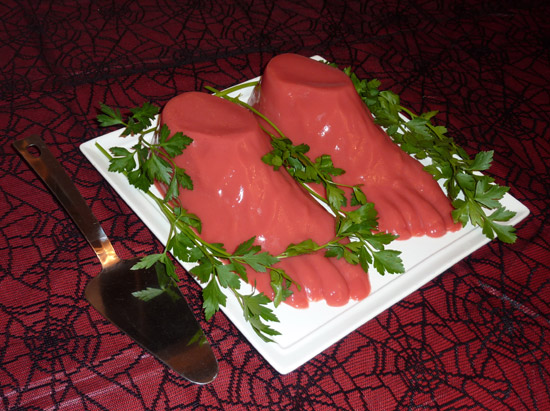 Learn How to do Halloween Party Themes in my free Party Planning book:

Below here you will find a book I've published for free download with lots of Halloween party ideas for you to check out - this pdf ebook is available for instant download 24/7 with no registration or subscription required to get the book - ENJOY!

Save Money by Making Your Own Halloween Decorations
Halloween is not just about wearing a scary costume.
You will also have to decorate your house and instead of buying these from the store, you can make some of these on your own. Here are a few of them.

1. You might think that ketchup is the only thing around to make fake blood but you are wrong.
You can also make some using a cup of corn syrup, a tablespoon of water, 2 tablespoons of red food coloring and tablespoon of yellow food coloring.
Once you mix this all together, you will realize that it looks more realistic than ketchup.

2. If you want to make people think that there wild animals in the bushes, you will need a string of Christmas lights and some 35mm film canisters. With the canisters facing you, drill two holes on each one so you can create the eyes.
Now put the string of Christmas lights so that the light will come out of each hole. To make it stay in place, put a piece of tape over it.

Should you be using white lights, cut a small piece of red cellophane wrap and put this over the lights to create the impression that there are wolves behind the bushes.

3. In order to create tombstones, you will need some Styrofoam, a can or two of grey sprain paint and a marker.
Cut the Styrofoam to the desired size and height, spray it over using the spray paint and then write down the name of the person on the gravestone. When you are finished, plant these on your porch.

4. To create some home made bats, you will again need some foam. Another option will be to use construction paper. When you have the materials, cut them out in the shape of bat.
Paint these black and then stick this to you ceiling or plaster this on your window.

5. If you have a chandelier inside your home, go to the forest and see if you can pick up a few dead branches.
When you bring them home, try to put these around your chandelier.

6. You can also create some Halloween décor using some old glass jars.
Put in some plastic insects and body parts and then mix this up with food coloring and water. To make it look more authentic, put in ragged gauze or a waxed string then put this on the dining table.

7. Spiking the punch bowl is probably something you did back in college but for Halloween, people will surely laugh when they see a hand inside.
For this, you will need a plastic glove and some ice. Put the ice inside the glove then close it so the ice will not go out and the glove will be able to float in the bowl.

8. Halloween is not the same without a pumpkin.
You can't make this so you have to buy one from the store. You can take out the contents inside then put a candle or just buy the already carved one and place this in front of your house.

There are other Halloween decorating ideas you can do inside and outside your home. All you need to do is browse for a few ideas online and then follow the instructions.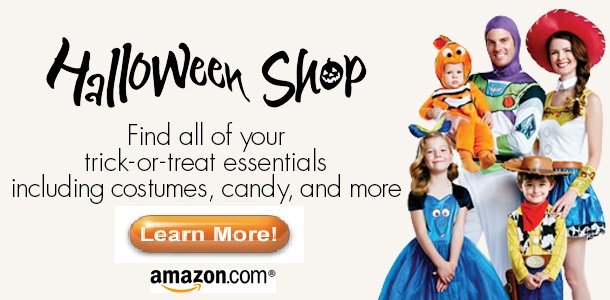 Here are some Halloween PLR article packs for Bloggers:

These are for all the bloggers and webmasters who are marketing to their readers at this time of year.
Halloween PLR content needs to be specific for costumes if you are promoting Halloween costume products, and more general if you have a site or blog that talks about Halloween celebrations in general. So here is a selection of three packs for you to check out.

Pack #1 is absolutely exclusive content that I have had written about specific Halloween costumes and accessories.
Packs #2+3 are not exclusive to this site but are good quality and most of the articles have very limited exposure online.
Bonus #1 I have added a set of graphics that are call to action banners for various costumes for sale at Amazon and Pumpkin theme Buy Now Buttons.
Bonus #2 There are also a pack of 60 Halloween royalty free graphics that I am giving you as another top value bonus.
Bonus #3 Is a list of over 100 best Keywords for the Halloween niche.

Read more below about each pack contents and PLR article titles - they are TOP VALUE and quality!

Bonus #1 Halloween costume banner graphics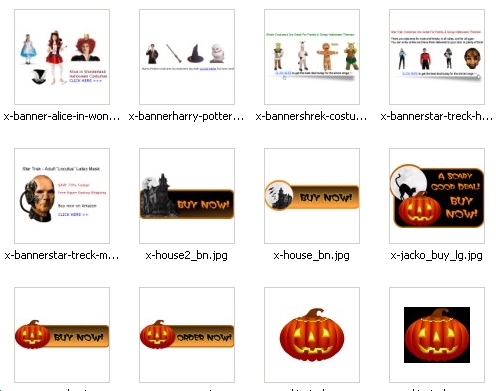 Bonus #2 Halloween Theme 60 royalty free graphics!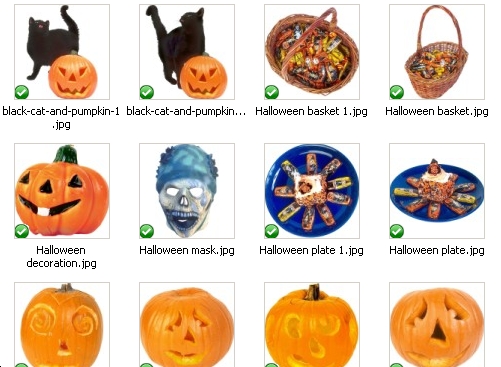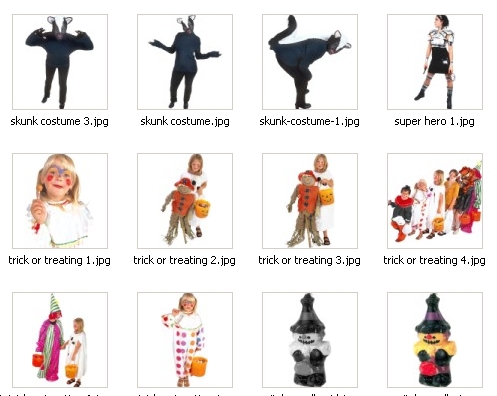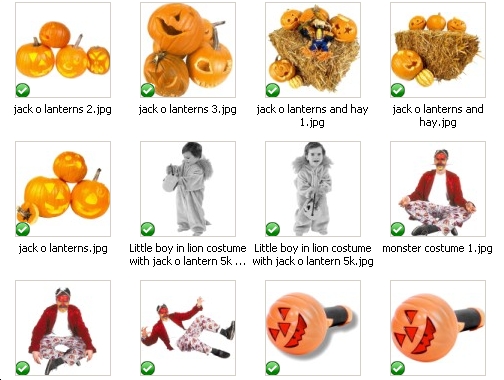 Halloween Costumes PLR article Pack #1
10 Halloween costume PLR articles that are exclusive to here + include a bonus top 100 Keywords
The article content comes in at between 329 to 568 words each, and focus on four main costume keyword Halloween niches:
Halloween contact lenses
Angry Bird Costumes

Dog Halloween Costume
Halloween Costume Wig
These are the Titles of the articles, which show the products they are promoting that are on sale at Amazon: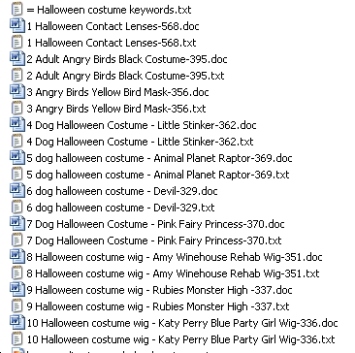 PLUS only this exclusive PLR articles Pack #1 has an extra bonus of Two videos in mp4 format and a PLR book in pdf & doc that you can modify and give away.

These are search engine marketing tools that you can brand with your website or simply use as is.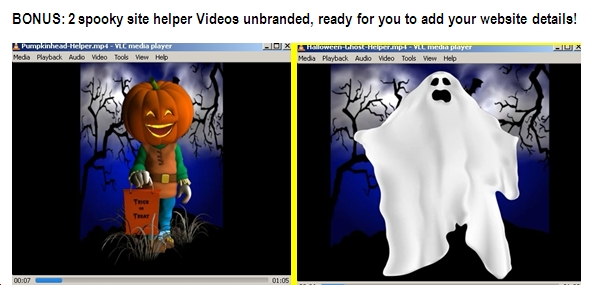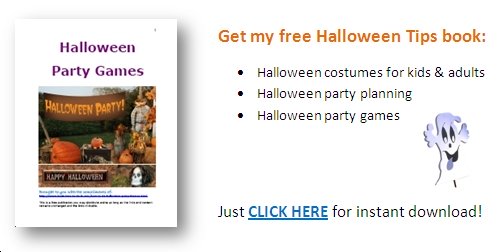 The 30+ page book is a great incentive gift to build your list with, and the videos mp4 are helpful guides on your site or on video directories linking back to your blog. You also get the book banner graphic above to use.
Grab this exclusive Pack #1 of 10 exclusive Halloween Costume PLR articles and SEM PLR content for only $9.90



Halloween PLR articles Pack #2

In this Halloween PLR articles pack #2 there are 20 articles of good quality, but they are not exclusive to this site, and do have some exposure online already.
With this pack 2 you get these Bonuses: Call to action graphics, 60 Halloween graphics, 100+ top keyword list, 3 Halloween website templates.

Article length varies but are a generous 560 - 590 on average.
Grab this pack of 20 PLR articles and Bonuses for only $9.90
These are the titles, which cover the whole Halloween niche: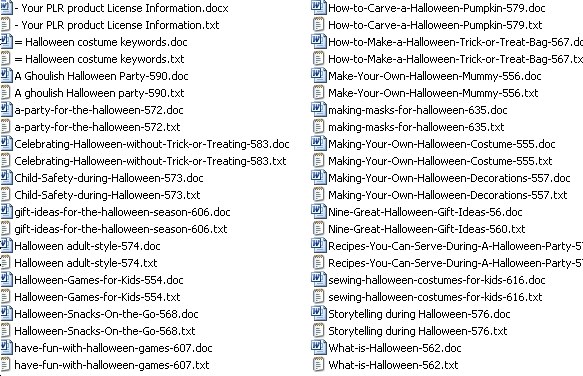 Halloween PLR articles Pack #3
In this Halloween PLR articles pack #3 there are another 20 articles of good quality, but not exclusive to this site, but with very limited online exposure.
With this pack you get these Bonuses: Call to action graphics, 60 Halloween graphics, 100+ top keyword list, 3 Halloween website templates.
Article length varies in the range of 410 to 560 words for each article
Grab this Halloween niche PLR pack of 20 PLR articles and Bonuses for only $9.90
See the interesting range of titles below: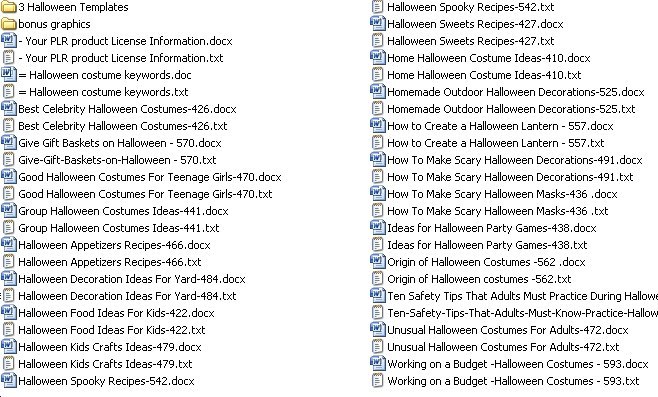 These articles are delivered by instant download 24/7
Once you have processed payment you will be directed by PayPal to the download page at Box.net
If you have any problems or questions about your product download just contact me.

More Tips for How To Have Fun: Holidays & Seasonal Celebrations
Do you have a tip you want to contribute here? Share it!
Read the latest updates & rest of the how-to tips here:
Click the Title links below to see the latest how to do it tips and contributions to this page...


"Power Tips" magazine is back!
You Get A Free Complete Self Help Report delivered to your email box every edition, plus you get a free PLR article and other great gifts!

SUBSCRIBE BELOW ...  I promise you will want to USE what you learn!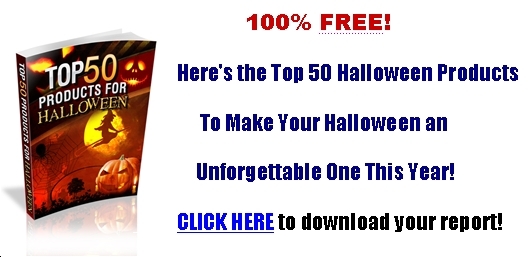 I really want to know what you think of this site, this page, and to hear your tips or suggestions about it.
So please share your story or simply add a Comment in the comment box.
If you feel that the information on this page has been useful to you please give it a Like or share it with your friends - thanks!!

"You are a life Saver!!
I recently discovered this site and I can tell you that my life has not been the same. I now come here EVERYDAY and spend at least 1 hour.
I used to spend that time browsing online fashion and beauty magazine which just means that I spend more. Now I have replaced that habit with coming here.

In future I will think about contributing articles as well. Thank you! Thank you!! Thank you!!! and God bless"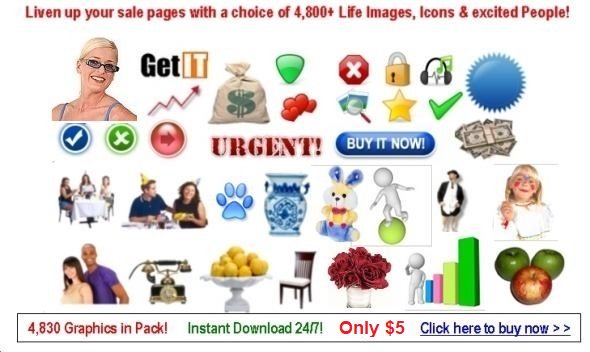 Contact Us | About Us | Terms of Use | Privacy Policy | FAQ | Testimonials

Amazon and the Amazon logo are trademarks of Amazon.com, Inc. or its affiliates. As an Amazon Associate I earn from qualifying purchases. Product prices and availability are accurate as of the date/time indicated and are subject to change. Any price and availability information displayed on [relevant Amazon Site(s), as applicable] at the time of purchase will apply to the purchase of this product.
Back to HOME PAGE of this how to do Halloween party Themes page