How To Care For A Dog | Online Dog Care Guide
This online guide has been created for people who want to learn how to care for a dog so that it has optimal health, fitness, and happiness.
Your best friend has specific needs and its up to you to learn how to be the best owner possible.
There's lots to learn about how to care for a dog, so let's get started!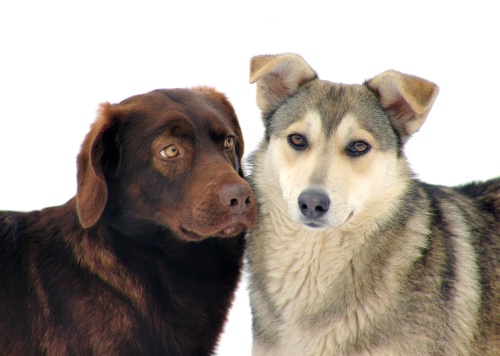 Dog Breeds, Their Characteristics and Suitability
Dogs are fantastic pets to have, a dog is man's best friend after all, but if you are considering one, you need to be aware of the many dog breeds, their characteristics and suitability to the environment that they will live in with you.

After all, it would be unfair for you to own a large dog like a Great Dane, if you live high up in a small apartment, that would be totally unsuitable for both you and the dog. So, you need to consider many things in selecting the right dog for you.

Firstly, consider what you want from a dog. Do you want security, or do you want companionship? If you are after security, don't buy a Chihuahua! Security dogs are generally larger dogs such as the Doberman or Rottweiler.
While they could also make good companions (they are generally loyal), they wouldn't make ideal family pets, so something else would need to be considered.

So, if you are not looking for a security dog, then look at what your lifestyle is like.
Have you a family, and younger kids?  Will the dog be left alone often? Do you have ample space in your home? A good sized, secure, fenced yard?
If you have kids, a good size house with yard, then a Labrador would be a fantastic dog to own.
Loyal, friendly, extremely patient and fun to have, they make the perfect dog with kids around.
They can pull him and poke him and he'll never get angry (in fact, he'll probably keep going back for more).

If you have a smaller property and yard, then you'll need to downsize a little more.
Shetland Sheepdogs or Border Collies make fantastic family pets.
They are very intelligent and easy to train, although you will have the problem of shedding hair and they require daily maintenance and are also not so robust and could struggle more with younger children.

You also need to be aware that certain types of dogs require different levels of daily exercise if you want to be on top of how to care for a dog so that it is happy and healthy.
If you have little time to spare each day, a larger dog is going to suffer somewhat as they tend to need longer walks and runs than a smaller dog.
It would be unfair if you had a Lab or Retriever that had to stay indoors all day by itself, and these dogs do get bored easily.
If you do this, then don't expect objects left lying around like remote controllers to survive long!

If you live in limited space like an apartment, then a lapdog is probably going to be your best bet.
Something  petit like a pug or a Shih Tzu would be ideal in this case.
Their greatest maintenance needs are to be well groomed and loved, but they require little space to run around in and short walks would suffice.

If you are an older person, then it is likely a mature dog would be preferable.
They are most likely already trained, and have got their playful puppy years out of them and are looking to enjoy the mid life to old age in the comfort and security of an owner in a similar position.
It's most likely that this type of dog would come from a dog's home, so it's important that the temperament is checked to make sure it will be ok around potential grandchildren.
Any reputable animal shelter should have a good history of the dog and be able to advise appropriately.

Of course for anyone, going for a pedigree dog is not the only option. Pedigree dogs tend to be very expensive, but there are many dogs searching for homes in animal shelters.

It can seem overwhelming, but there are plenty of online guides and ebooks that are dedicated to helping you choose the right dog for your life.
You can buy one of these and they will detail and highlight all the characteristics of the different breeds so you have the right information in your mind before you begin your search.
Having a dog in your life is fantastic, but make sure you select the right dog breed based on its characteristics and suitability for you.
Steps for Bringing Home a New Dog or Puppy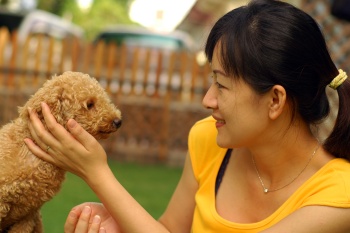 Having a dog around the house is one of the most wonderful things you can do.
Once they are established in the family, you can expect no end of attention from them, when you get home from work, or are simply in the house.
They are a great source of company and friendship, and treated right are extremely loyal.
However, to get to that stage, you have to endure the "puppy months", which can be a stress, but also a heck of a lot of fun.
There are several important steps for bringing home a new dog or puppy and this article will provide several tips for doing so successfully.

When you go and get your new dog or puppy, he is going to be quite confused and possibly overwhelmed.
The trip back in the car is likely to unsettle him, so it's important that when you do finally arrive home to take him for a quick walk around the area.
This will firstly enable him to go to the bathroom after the trip (don't forget a pooper scooper to clean up after him), it will get him out into fresh air where he can smell his new domain and it will also help reduce the stress of the move.
Not only that, it will hopefully tire him out a bit, so he can enter his new home a little less stressed.

On entering the home, it's probably a good idea to show him firstly where his food and water bowl will be.
After the trip and walk, he is likely to be very thirsty, so let him have a drink or at least let him know where water is if he doesn't want to drink at this time.
You might want to offer him food at this time as well, but don't be surprised if he doesn't want it at this point - everything's still very new to him.

Next, let him have a look around the home, let him sniff around to get himself acclimatized to his new surroundings.
Try to ignore him so as not to make a big deal out of it and thus make him more relaxed.
Hopefully your garden is already secured with a fence or electric fence.
Let him outside and allow him to explore and make this space his own domain.
Try to encourage him to go to the toilet (admittedly this is going to be hard especially if he is a puppy).

Once he has settled in a little more, wait for a good opportunity to expose him to younger members of your household if you have any.

After all this, he's probably feeling quite sleepy. Show him where his bed is. This will give him security and comfort as he gets used to everything.
Don't be surprised if he doesn't use his bed right away, you may find he wants to lie down somewhere else to sleep.
Just let him sleep wherever he likes, he'll soon learn where his bed is, but right now he needs to just settle.
Of course, if he settles in a place you don't want him to (like your bed for example), you can gently usher him elsewhere.

These are just some of the simple steps for bringing home a new dog or puppy that you can do to make your new friend happy and welcomed as much as possible.
Remember, it is going to take some time and patience, but after a while he will get it and realize that you are his family now and will start getting excited and welcome you home when you walk through those doors.
Who Will Be Responsible for What Dog Care Chores?
When it comes to raising pets and learning how to care for a dog  it can undoubtedly be a job for the entire family.
Loving your dog is the easy part, but what happens when your precious pooch has an accident on the bedroom floor?
Who takes responsibility for making sure your loveable adoptee always has a fresh supply of clean water?
Who will feed him and bathe him and take him to the vet? There is also the matter of training and housebreaking.
The most effective way to make sure all your puppy's needs are met is to make sure everyone in the family knows their responsibilities in the caretaking.

Depending on the age of your children, they may be more or less responsible for the care of your dog.
Younger children would be best suited to take up the job of exercising and playing with your pet but can also learn to accept other responsibilities such as keeping the water bowl full, with a little help from you of course.
Older kids can handle larger roles, such as walking, feeding, and bathing the dog.
Even though the older children are more mature and responsible, they still will need to learn to properly handle these duties.
It is the job of the parents to teach the kids how much and how often to feed your pet.
It is also important to teach them the proper way to bathe a dog, making sure soap doesn't get into his eyes and using a shampoo made for your dog's unique skin. Rinsing thoroughly is also crucial in proper skin care.

Training and housebreaking your dog becomes a family endeavor. It is necessary for everyone in the household to understand the training techniques and the word commands you will use and remain consistent.
If your dog has an accident in the house, make sure you have set a plan in motion that everyone who is old enough is aware of and will know exactly how to handle the situation.
Training your dog can be a stressful process but with cooperation from everyone it can go very smoothly and easily.

The children in the house will enjoy being responsible for helping with the growth, development and happiness of your pet dog and can be a huge asset to take some of the workload off the parents.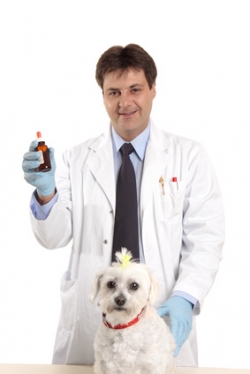 But there are some things that parents should take responsibility for.
Trips to the vet, making sure your pup stays healthy and has all his vaccinations is of vital importance and should be handled by an adult.
Another thing for the parents to keep up with is flea and heartworm prevention.
Your vet can help you find the best method of prevention for you and your dog.
More responsibility for mom and dad are keeping the dog's bed clean and sanitary, making sure it is comfortable and flea free.
And lastly, depending on your dog's breed, there may be more grooming that needs to be done that just bathing.
Haircuts and nail trimming should be done by and adult but if you are not comfortable doing it yourself its good to find a professional groomer to take care of the job.

The most important ingredients in learning how to care for a dog and  raising a happy healthy pet are giving him a loving family who works together to keep him healthy, happy and fit, and in return you will have a loyal friend for many years to come.
Learn More About How To Care For A Dog HEre: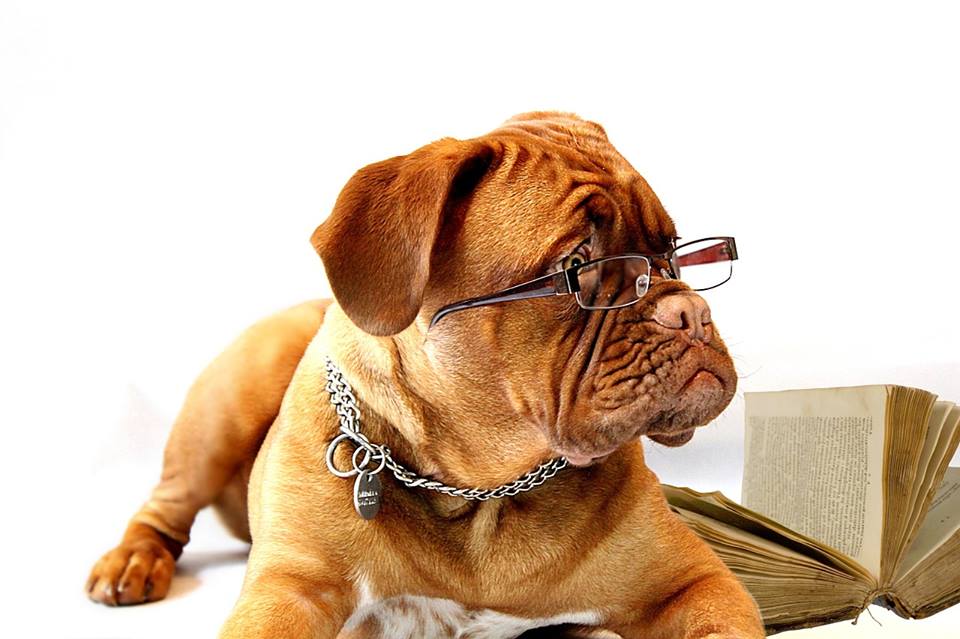 To continue learning more just checkout the rest of the Dog Care Guide sections below for how to care for a dog:

>> Dog Training - Barking and Bad Habits

How to Keep Your Dogs in Tip-top Shape
There are so many important aspects you need to learn about how to care for a dog, but grooming represents a very vital element in any dog's life.
It's the best way to protect your dogs from getting sick. In short it's the basic means for you to keep them in good physical shape.
Other than that, it is also a good way of spending some quality time with your pet.

But how important is dog grooming? What are the things you should do to keep your dog clean? Is there a certain procedure you have to follow in grooming your dogs?
How often would you groom your dogs? You will know all the answers to these questions when you read this article.

It is important that you groom your dogs regularly. The term "regularly" means that you do the dog grooming as it should be and as often as needed.
Grooming your pet only implies that you're concerned with his health.
Pets are also like humans who need special care and attention. When you know that your dog is dirt free and well-groomed, then you can say that he's in good shape.

Here are some pointers on how you can take good care of your dog's overall hygiene:
 
1. Bathing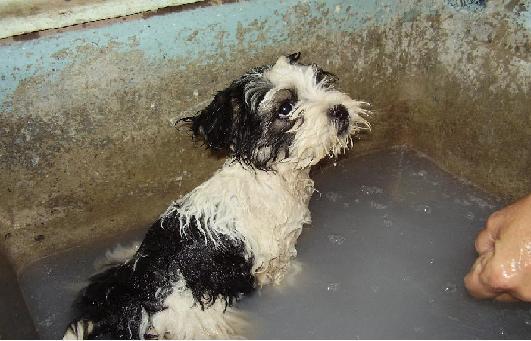 Bathing your dogs should not be done everyday for this can dry the skin of your pet.
And once the skin of your dog becomes dry it will become susceptible to bacterial infections and hot spots.
It is best if you will bathe your dogs using an aloe-based shampoo.
Coat conditioners are also advisable. When bathing your pet, make sure that no water or soap gets in his eyes and ears
It is suggested that you clean the face with a sponge or washcloth.
OxGord Organic Oatmeal Dog Shampoo & Conditioner 100% Natural 20 oz- Medicated Clinical Vet Formula Wash For All Pets - Made with Aloe Vera for Relieving Dry Itchy Skin - Best Pet Odor Eliminator
Pro Pet Works Natural Organic Oatmeal Pet Wash Dog Shampoo+Conditioner with Aloe Vera-Medicated & Vet Recommended Anti-Itch Formula for Allergies & Sensitive Itchy Skin 17oz
Cloud Star Buddy Wash Dog Shampoo + Conditioner - Lavender and Mint, 16-Ounce Bottles (Pack of 2)
Cloud Star Buddy Wash Dog Shampoo and Conditioner, 16oz, Green Tea & Bergamot
Natural Flea & Tick Shampoo Bar for Dogs & Cats with Rich Lather | Kills & Repels Fleas | Soothes Itching, Scratching, Dryness, Dandruff & Damaged Skin | 4.3oz Eco-Friendly Bar with No Plastic Waste
Oatmeal Dog Shampoo for Itchy Skin - Soothing Relief Anti Itch Aloe Vera and?Moisturizing Shea Butter - Natural Wash for Dirty Pets - Vet Recommended Best Bath Formula for Professional Groomers
2. Brushing.
Brushing your dog's coat regularly is essential to keep the coat free from dirt and any infection.
Experts recommend that you brush the coat by gently brushing at the head first, then down to the tail and legs.
Follow the hair growth in brushing.
By means of brushing the coat of your pet regularly, you would be able to keep his coat healthy and shiny all the time.
What is being recommended by experts is to brush the coat several times a week.

For Your Dog 078279-102 2-in-1 Combo Brush
Dog and Cat Brush by Dapper Pets - Fast, Effective In-Home Pet Grooming Cuts Down on Shedding - Features Non-Slip Grip Handle and Quick Release Button - Premium Quality Anti-Rust Stainless Steel Comb
DakPets Deshedding and Light Trimming Tool, Blue
Hertzko Self Cleaning Slicker Brush
Chirpy Pets Dog and Cat Brush for Shedding
Oster 078279-002 Premium 2-in-1 Combo Brush for Pets
FURminator Dog Dual Brush, Large
Dog Self-Cleaning Slicker Brush -Painless Cleaning & Grooming, Instant Cleanup. Love It Or Your Money Back! Wet Or Dry, Powerful But Gentle Stainless Steel Bristles, 100% Safe For Your Pet, Keeps Furniture & Clothes Clean, Reduce Shedding -Epica
KONG ZoomGroom, Dog Grooming Brush, Boysenberry
3.Trimming the nails.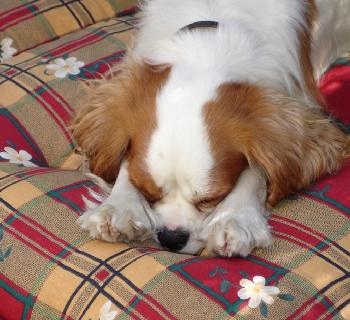 In trimming the nails of your dogs, it is best to use clippers that are specifically designed for dogs.
It is not advisable to use ordinary scissors for trimming the nails of your pet.
When trimming, it would be best if you cut the nails after the dog's bath.
Cut the nail by holding the paw firmly.
Then cut the nail in a single stroke. File the dog's nail after trimming.

I used to have a special pair of nail clippers that were brilliant to use and never caused any bleeding or problems, but when I replaced them the new ones were not as safe.
 In the end I got a Drimmel nail file, that was battery operated and had sandpaper on the wheel.  That worked like a charm on even my most nervous dog.

Apparently some dogs don't like the sound of clippers, and if you just dull the sound they are OK... otherwise they have to be sedated by the vet which is pretty drastic.
In my case, the electric nail file worked for Casper

Dremel 7300-PT 4.8V Pet Nail Grooming Tool
Pet Nail Grinder, Amir Gentle Paws Premium Electric Nail Grinder For Dogs and Cats/Pet Grooming Kit
Safari? Professional Stainless Steel Nail Trimmer, Standard
Koodella Dog Nail Clippers With Quick Sensor. Best Professional Dog Nail Trimmer For Large, Medium, and Small Dogs.
Best Dog Nail Clippers and Trimmer - Includes Safety Guard to Avoid Overcutting & Nail File to Smooth Out Nails - Strong and Sturdy Build - Must Have Pet Grooming Supplies
Best Professional Pet Nail Clipper Large
4. Cleaning the ears.
To prevent the dog from getting sick, you also need to clean his ears.
A dog's ear is considered to be infection-free if it is light pink in color.
Clean the ears with a swab of cotton but be careful in doing this. Don't push, just gently stroke to WIPE the inner ear with the cotton bud.

If you see any sign of infection, then you should take your dog to a veterinarian.
I used to dip the cotton but in Methylated Spirits to 'wash' out the ears, as once the liquid has dissolved the ear wax onto the bud, it evaporates and thereby keeps the inside of the dog ear dry.
If your dog tends to get a lot of infections, or has chronically sweaty ears, you may find there are ear drops to help you keep the ears healthy.

Ear Cleaner for Dogs and Cats with Aloe Vera, Tea Tree Oil & Vitamin E - 8oz
Zymox Ear Cleanser With Bio-Active Enzymes, 4 oz.
Pet MD - Otic Clean Cat & Dog Ear Cleaner - Effective against Infections Caused by Mites, Yeast, Itching & Controls Odor - Sweet Pea Vanilla Scent - 8oz
Vet Recommended - Dog Ear Cleaning Solution - With Natural Aloe Vera for Dog Ear Infection. Perfect Dog Ear Cleaner For Yeast Infection and Bacteria - Made in USA (8oz/240ml)
Top Rated Ear Cleaner for Dogs Gently Cleans Dogs Ears Removes Wax Dirt and Odors Professional Strength Natural Chemical Free Formula - Safe for Dogs of All Sizes and Breeds - 100% Guaranteed
Dog Ear Cleaner/ Advanced Dog Ear Wax Remover- All Natural/With Nature Extracts & Olive Oil - Best Antifungal/Antibacterial Pet Ear Wax Cleaner Products For Small/Large Puppies & Dogs By Makondo Pets
5. Brushing the teeth.
Dental care is also of the essence in maintaining your dog's good health. Use a toothbrush that has soft bristles.
Make use of a veterinary toothpaste.
This toothpaste is specially designed for your pet.
It comes in different flavors that suit your pet's taste.
Never use human toothpaste or a baking soda in brushing the teeth of your buddy for they may lead to some dental health problems.
Nylabone Advanced Oral Care 2.5oz Peanut Flavored Natural Dog Toothpaste
Dog Toothbrush Set By Boshel? - 2 Dual-headed Brushes For Better Dog Dental Care And Dog Breath Freshener - BONUS Finger Toothbrush Included - Veterinarian Recommended - Use With Dog Toothpaste
Petrodex Natural Toothpaste Dog - Peanut - 2.5 Oz
GREENIES Dental Chews Regular Treats for Dogs - Treat TUB-PAK Package 27 oz. 27 Count
Tropiclean Fresh Breath Plaque Remover Pet Clean Teeth Gel 4oz
Fresh Breath Clean Teeth Gel
Tropiclean Fresh Breath Plaque Remover Pet Water Additive, 16 Ounce
Hartz Chew'n Clean Toy + Treat For Dogs Bacon Extra Small - 2 CT
Dog Tooth Polisher - Keep Your Best Friends Teeth Clean. Use with Toothpaste
Overall, proper grooming is very important in keeping your buddy healthy and active.
Regular grooming is required so as to prevent any health problem.
Ask the advice of a veterinarian to know more about the dos and don'ts in dog grooming.
You can also check out the Internet for more Cincinnati dog grooming information.
Remember that grooming your dogs by the book is the best way to show how much you care for them.
Learn the rest about how to groom your dog in our guide here
Important!
Boredom experienced dogs may have different types of behavioral patterns. 
For example, some dogs will be seen barking continuously and some may be engaged always in some digging activities.
There are many ways to keep your dog entertained so that it doesn't get itself into trouble from boredom.
Check out our training guide here to see if you need to create more stimulation for your dog, before you start any punishment strategies to train your dog out of bad behaviors.

KONG Cozie Marvin the Moose, Medium Dog Toy, Brown
Ethical Mini Skinneeez Raccoon 14-Inch Stuffingless Dog Toy
OurPets Smarter Toys Interactive IQ Treat Ball Dog Toy, 4 Inches (Colors may vary)
Outward Hound Kyjen 31011 Hide-A-Squirrel Squeak Toy Dog Toys 4-Piece, Large, Brown
KONG Air Dog Squeakair Birthday Balls Dog Toy, Medium, Colors Vary (3 Balls)
BazooK-9 Tennis Ball Launcher Gun - Rated Best Dog Toy - Includes 2 Squeaky Balls for a Bazooka Semi Automatic Blast
Loofa Dog 12" Plush Dog Toy, Colors May Vary
Hangqiao Funny Pet Dog Teeth Silicon Toy Puppy Chew Sound Novelty Dogs Play Toys
Multipet Nobbly Wobbly Ball Large Dog Toy
Continue to Research How To Care For A Dog

A lot of times, not knowing hot to care for a dog  is simply the result of a lack of knowledge or understanding.
If this is the case, then you should take the time to begin researching the very best ways that you can keep your dog happy, fit and healthy.
There is a lot of power and relief that comes from learning about various topics like how to care for a dog.  

I have more product information here that you can check out too:

Cooling Dog Beds
Citronella Anti-Bark Spray Collar
More Resources

Below here I'm featuring more pages with helpful how-to-do-it  tips about how to care for a dog. 
Feel free to submit your own story or article about it, and I will create your own page here with your contribution for the community to read.

More Tips for How To Do It Yourself: Pet Care
Do you have a Pet Care tip you want to contribute here? Share it!
Read the latest updates & rest of the how-to tips here:
Click the Title links below to see the latest how to do it tips and contributions to this page...


"Power Tips" magazine is back!
You Get A Free Complete Self Help Report delivered to your email box every edition, plus you get a free PLR article and other great gifts!

SUBSCRIBE BELOW ...  I promise you will want to USE what you learn!
I really want to know what you think of this site, this page, and to hear your tips or suggestions about it.
So please share your story or simply add a Comment in the comment box.
If you feel that the information on this page has been useful to you please give it a Like or share it with your friends - thanks!!

"You are a life Saver!!
I recently discovered this site and I can tell you that my life has not been the same. I now come here EVERYDAY and spend at least 1 hour.
I used to spend that time browsing online fashion and beauty magazine which just means that I spend more. Now I have replaced that habit with coming here.

In future I will think about contributing articles as well. Thank you! Thank you!! Thank you!!! and God bless"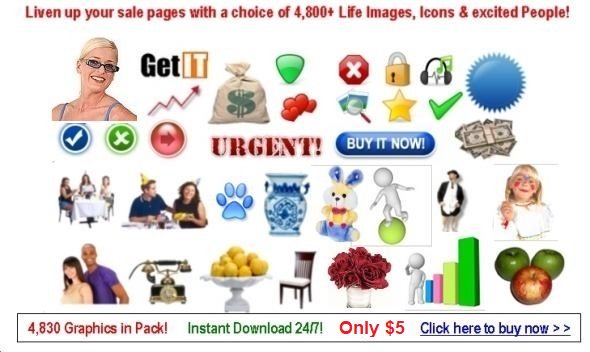 Contact Us | About Us | Terms of Use | Privacy Policy | FAQ | Testimonials

Amazon and the Amazon logo are trademarks of Amazon.com, Inc. or its affiliates. As an Amazon Associate I earn from qualifying purchases. Product prices and availability are accurate as of the date/time indicated and are subject to change. Any price and availability information displayed on [relevant Amazon Site(s), as applicable] at the time of purchase will apply to the purchase of this product.

Back to HOME PAGE of this how to care for a dog section of the site.