Durable Dog Toys
Durable dog toys. That phrase sparks the thought of a dog toy that is so tough and long lasting that even the most dedicated of Labradors couldn't even destroy it.
You'd be right in thinking that, but the phrase also covers a multitude of other types of dog toys that are durable in other ways.
Because our dogs are so precious to us, it is very important to keep them active and give them plenty to do to stop getting bored.
A bored dog is not a happy dog and this boredom can lead to destruction of your property, bad behavior and even depression.
Yes, dogs can get depression, just like they can get other ailments that are also common to humans.

Top Dog Toys
Durable Dog Toys Guide
The good news is that there are plenty of toys available to buy your dog, ranging from simple chews to more elaborate activities that you can enjoy with your dog together.
What's more, most of these are even available online, so you won't even have to go out to get them.

The first type of durable dog toy are boredom bursting toys such as the 'Kong'.
This type of toy is normally made from a durable hard rubber where dog treats are inserted in and the aim of the toy is to make it tricky for the dog to get the treat out.
Your dog will spend time trying to get to the treat and then get the reward eventually.
It's a great toy that dispenses the treat sporadically so your dog doesn't eat the whole lot in one go. Great for boredom busting when home alone.

Even tough toys that help clean the dog's teeth are widely available and these types of toy can last for a very long time and the dog goes back to it time after time.

Then there are toys for both owner and dog to enjoy together. These range from the traditional ball and frisbee throwing to tugging toys, tunnel toys you set up in the yard and even paddle pools in the summer time. All are available online along with a wide range of choice.

Believe it or not, there are dog sitting DVDs available that you can put in your DVD player, set to repeat and your dog can watch and listen to a wide range of sounds and images that will speak to your dog. Sounds crazy?
When you understand the logic of it, it's perfectly reasonable. It provides the dog with company and even has subliminal messages on it such as "good dog" amongst the various nature scenes and sounds. He'll never feel alone again.

For more active dogs you can buy doggie treadmills that work in exactly the same way as human ones, but of course are smaller in scale.
These are fantastic for people who live in apartments and cannot take their dog for walks so often.
Set the dog up on the treadmill, put the dog sitter DVD on and watch your dog go!

There are plenty of options there to prevent your dog from ever being bored.
Durable dog toys will keep him entertained for hours, but of course this should be in addition to and not instead of the love that you give him. That cannot ever be replaced.
10 Most Popular Dog Toys

Dogs can wreak havoc on toys and other items around your house. Their teeth were made to grind, chew, cut, and tear anything they can get their paws on.
The following dog toys have been found to be fairly indestructible by dogs who have tried them.
Indestructible dog toy by Hurley:
The material that makes up this toy, Zogoflex, has helped make this dog toy indestructible. The toy comes in a variety of shapes- a bone, a ball, and a stick. It can be bounced, floated, and thrown
West Paw Design Zogoflex Hurley Guaranteed Tough Dog Bone Chew Toy, Large , Aqua
West Paw Design Zogoflex Tux Guaranteed Tough Treat Stuffable Dog Chew Toy, Aqua
West Paw Design Zogoflex Bumi Guaranteed Tough Tug-o-War Dog Play Toy, Large, Granny Smith
West Paw Design Zogoflex Zisc Guaranteed Tough Flying Disc Dog Play Toy, 8.5-Inch Large, Tangerine
West Paw Design Zogoflex? Toppl Interactive Treat Dispensing Dog Toy, Large, Aqua Blue
West Paw Design Zogoflex Jive Guaranteed Tough Dog Ball Chew Toy, Large 3-1/4-Inch, Granny Smith
West Paw Design Zogoflex Air Wox Interactive Tug Dog Toy, Made in USA, Peacock
West Paw Design Zogoflex Tizzi Guaranteed Tough Treat Stuffable Fetch Play Toy, 7-Inch Large, Tangerine
The Mighty Kong:
This toy has been around since the mid- 1970's and it is known in the industry for its tough durability.
Dog breeders, dog trainers, and veterinarians highly recommend Kong dog toys.
They can last for years and put up with strong and forceful play and action.
The product is strong and durable enough to endure heavy chewing.
It comes in different sizes to fit the kind of dog you have- small through extra large.
There are a variety of styles, even having floating Kongs.
KONG Classic Dog Toy, Large, Red
KONG Extreme Dog Toy, Large, Black
KONG Senior KONG Dog Toy, Medium, Purple
KONG Cozie Marvin the Moose, Medium Dog Toy, Brown
KONG Extreme Ball, Dog Toy, Medium/Large
KONG Extreme Goodie Bone Dog Toy, Medium, Black
Squeak'n Tug Toys

These toys are made from recycled fire hoses and are durable enough to be tugged on. They squeak but it is not an annoying squeak to humans.
These toys also float and are great for playing in the water.
The dog ball that is almost indestructible:
This is a ball that is designed for large dogs. It can put up with vigorous chewing and is guaranteed not to break, chip, or pop.
The ball is tough, big, and fun, and it is great for playing in big open spaces like a park or a beach.
Petsafe Sheepskin Tug Dog Toy, Medium
Jolly Pets Lady Bug Squeak Tug Toy for Pets, Medium
West Paw Design Tango Tug and Squeak Toy for Dogs, White Fur
Blueberry Pet Toys Candy the Cute Aquamarine and White Cow - Tug & Squeak Toy for Dogs, Puppy Toys
KONG Tugga Wubba Dog Toy, Extra Large (Colors vary)
Petstages Stuffing Free Mini Squeak Chain Dog Toy
Outward Hound Kyjen 30004 FireHose Squeak N' Fetch Dog Toys Squeak and Fetch Toy, Medium, Red
Unitter Dogs & Cats Chewing Toy, Pet Puppy Knotted Rope Toy Balls, Pet Biting Training Balls with a Tug, Large-sized Cotton Rope Ball, 2 Packs (Color of Toy balls Will Be Sent at Random)
Camouflage Toys
These dog toys are made of durable and thick canvas. They come in water canteens, bones, planes, jeeps, helicopters, and tanks.
The toys have a sound box and squeakers and seem to be a big hit with a lot of dogs.
Dogs love to play and sometimes it is hard to find toys that can stand up to their chewing and vigorous play.
These toys are good and indestructible so you and your dog can play for years on end.
Mendota Products Double Braid Dog Collar, Camo, 9/16 x 12-Inch
Oneisall Pet Dog Plush Squeaking Toy Training Squeaky Toys
Military Army Party Favors Boy's Camouflage Bracelets Dog Tags Bags Toys 180 Piece Bundle
Vere Gloria Camouflage Dog Pack, Lightweight Saddlebag Style Dog Backpacks for Medium and Large Dogs for Travel Hiking Mountaineering Camping Climbing and Other Outdoors Activities, Large Capacity for Dog's Food, Toys, Clothes and Water, Sent with Foldable Canvas Water Bowl (Large)
Dog 18 Inch Camo Rope Toy with 4 Knots and Grip Handle for Large Dogs
Ethical Pet America's Vet Dog Camouflage Retriever Dog Toy, 13-Inch
Camouflage Dog Tag Necklaces (4 dozen) - Bulk [Toy]
Ethical Pet America's Vet Dog Tons-of-Squeakers Camouflage Lion Dog Toy, 19-Inch
Camo Floss Rope and Tennis Ball Dog Toy Set of 4 by bogo Brands
Kong Rubber toys:
KONG's rubber toys come in two colors-red and black. The red ones are super-bouncy and made from a natural rubber compound.
They are chewer-friendly and come in a vast variety of styles of toys.
The black rubber toys are ultra-strong and are made exclusively for large dogs who are very powerful chewers.
The different kinds of toys include the classic, extreme, the flyer, the dental, puppy, senior, tails, treat dispensers, tug, and retriever toys.
KONG Classic KONG Dog Toy, Medium, Red
KONG Tires Extreme Dog Toy, Medium/Large
Kong Medium Puppy Toy, Colors may vary
KONG Extreme KONG Dog Toy, X-Large, Black
KONG Squeezz Ball Dog Toy, Medium, Colors Vary
The WUBBA:
The WUBBA is a toy that is used for tossing and tugging.
It is made up of a squeaker ball and a tennis ball.
There is a long tail which helps to handle and throw easily.
The squeaking and the flapping tails make it a favorite among dogs.
It comes in pink and light blue and is one size.
KONG Wubba Dog Toy, Large, Colors Vary
KONG Wubba Ballistic Friends, Dog Toy, Colors Vary, 1 Piece
KONG Tugga Wubba Dog Toy, Extra Large (Colors vary)
KONG Snugga Wubba Dog Toy, Large, Colors Vary
KONG Wubba Friend Dog Toy, Extra Large, Assorted
KONG Wubba Weave Dog Toy, Assorted, Large
Stuff'N treats:
These are all-natural and healthy.
They are designed to be stuffed in KONG toys, but are great as treats for training.
KONG Stuff'N Easy Treat, 8-Ounce, Peanut Butter
KONG Stuff'N Snacks, Peanut Butter, 11-Ounce, Large
KONG Puppy Stuff'N Ziggies Large Dog Treat, 8-Ounce
KONG Puppy Stuff'N Ziggies Small Dog Treat, 7-Ounce
Tennis toys:
This is a great toy for chasing.
Air toys are made of a tennis ball covered with a felt material that is a breeze to clean and it won't scrape the teeth of the dog.
There are Air KONG sticks with ropes that come in three different sizes, and Squeakers.
KONG Squeaker Tennis Balls, Small Dog Toy, 3-Pack
KONG Squeaker Tennis Balls, Large Dog Toy, 2-Pack
KONG Squeakair Tennis Ball with Rope Dog Toy, Medium, Yellow
KONG Air KONG Air SqueakAIR Balls Dog Toy, Extra Small, Yellow, 3/pack
KONG Air Dog Squeakair Birthday Balls Dog Toy, Medium, Colors Vary (3 Balls)
KONG Jumbler Ball Toy, Large/X-Large (colors may vary)
KONG Jumbler Football Toy, Large/X-Large,Color may vary
Kong Plush toys:
The plush toys are a hit with all togs.
They are made with nontoxic materials and all come with replaceable squeaker pouches.
They are available in a variety of styles, including Braidz, Squiggles, Dr. Noys', E-collars, and grooming.
KONG Wild Knots Squeaker Bears for Dogs, Medium/Large, Colors Vary
KONG Rosie Rhino Cozie Dog Toy, Small
KONG Low Stuffing with Squeaker dog Toy Small
How to Select the Best Chew Toys for your Dog
Dogs have strong teeth that were made for chewing. It is a natural and normal behavior and it is important to find safe toys for your dog to chew on so it doesn't chew on something else, such as your furniture or shoes.
The following tips and advice will help you select the best and safest chew toys for you dog.
Ideal choices:
You want to look for durable toys that are made with a safe rubber. Brands such as Kong and Nylabone are good choices and they are available in various shapes and sizes.
Some can be filled with treats which will keep a dog or puppy occupied for a while. A lot of them also have a guarantee.
Features that are desired in chew toys:
-        Safe
-        Durable
-        Size- big enough so your dog won't swallow it
-        Easy to wash and clean
-        Guaranteed
Shopping tips:
-        At first, only buy a few dog chew toys. Just have enough to divert your dog or puppy from using his teeth to chew shoes, furniture, or other items.
-        Don't buy toys that can be hazardous to your dog. Stay away from buttons, strings, loose fabric, or small parts.
Also keep away from rope and stuffed toys because the dog can ingest the fabric or swallow small parts such as the eyes, which can be a choking hazard or cause intestinal obstruction that is life threatening.
-        Bones should not be used as dog chew toys. They have a hard time breaking down and if the dog has to pass them, it can cause constipation and impaction.
Other tips:
-        Rotating your dog chew toys on a regular basis will keep your dog attentive and fascinated so he won't move on to other items in the house you don't want chewed on.
-        Also have a variety to toys for your dog to choose from. Chewing is one way that puppies investigate the world and sometimes that curiosity is directed towards items you don't want him getting into like pillows and furniture. Having a number of toys available will teach him what is alright to chew on.
-        A lot of dog chew toys are safe but there is always a risk. Big, strong chewing dogs can rip apart anything, which may cause gastrointestinal problems, chipped teeth, or other issues. Thinking ahead and supervising play can ensure it is as harmless as possible.
Dogs are great companions and are fun to have around. In order to decrease the destruction they may bring to your house and clothes, finding safe dog chew toys is an important part of being a dog owner.
Benebone Bacon Flavored Wishbone Chew Toy
Nylabone Just For Puppies Starter Kit Bone Puppy Dog Chew Toys
Nylabone Dura Chew Wolf Bacon Flavored Hollow Stick Bone Dog Chew Toy
Nylabone Dura Chew Souper Bacon Flavored Bone Dog Chew Toy
Ethical Mini Skinneeez Raccoon 14-Inch Stuffingless Dog Toy
Nylabone Romp 'N Chomp Petit Chicken Flavored Freezer Bone Dog Treat and Chew Toy
KinRex Squeaky Duck Dog Chew Toy 9" Long - Best Dog Toys For Small Medium Large Dogs And Puppies
Important!
KONG toys are made with durability and quality. They are fun and safe for your pets.
If you have a dog, check out the wide variety of toys and products that will keep you both entertained for a long time.
Dogs are man's best friend, so why not give them the best out there.
A toy from KONG will keep him happy and satisfied and very grateful.
Tips on Finding Durable Dog Toys
 Have you ever bought an expensive dog toy recommended by someone at that specialty pet store and seen it ruined and torn apart by your dog or puppy?
The answer is to find a durable toy that will last over time and be able to put up with heavy chewing and playing. The following tips and advice will help you find that perfect durable dog toy.
Humane Society:
Check with you local society and see what they use for dog toys that last a long time.
The people who work there care about animals, are there all the time, and know what material works for all the different sizes and breed that live there.
Local Pet store:
Ask those working at a pet store what they have found to be good toys for dogs and puppies that are known for destroying and chewing everything.
Use a dog Frisbee:
Regular plastic Frisbees are not strong enough to put up with dog abuse. A dog Frisbee resembles a rubbery, flexible disc and can hold up to chewing.
Find durable toys:
Dog toys made of very hard rubber can last years. Kong is a pet supply company that has a big variety of durable and safe dog toys that are recommended by pet groomers, veterinarians, and dog trainers.
They come in various shapes, sizes, and colors to keep your dog interested. They even have toys that you can hide treats in.
Look for thick objects:
Consider extremely thick ropes that are braided, tennis balls, and heavy bones made of plastic. These will last longer and better than thin plastic items or stuffed toys.
Get referrals:
One of the best ways to find durable dog toys is to talk to other people and find out what works best for them.
Talk with dog trainers and find out what dog toys they recommend and leashes that hold up to biting and chewing.
These people are experts and they know what they're talking about. Owners of big dogs are also good resources.
Find out what they like and what has worked or not worked for their dogs in the past. If you can find a dog owner who has experience with the same breed you have, that would be ideal.
Be willing to pay more:
Quality often comes with a price. Cheap toys are often cheap for a reason and will break, wear down, or be ruined quickly. A quality, durable dog toy will often cost more but it will last longer and be much better in the long run.
Dogs are a lot of fun and are great companions. Improve the experience by providing safe and durable toys for your dogs.
Durable Dog Toys For Aggressive Chewers
Extreme Squeaky Dog Toy Preferred Over Kong and Chuckit for Dogs Aggressive Chewers Dog Toys for Small Dogs Large Dogs Squeak Balls Squeak Pet Toys Wonderful Colors Vibrant Fun Entertaining Best Seller Top Choice
Dog Toys Durable & Fun Long-Lasting 4" Ball Chew Rope Toys for Small, Medium or X-Large Aggressive Chewers
ZippyPaws Zingy 3-Squeaker No Stuffing Plush Dog Toy, Raccoon
Toy Ball for Dogs [Dental Treat][Bite Resistant] Jakpopin Indestructible Non-Toxic Strong Tooth Cleaning Dog Toy Balls for Pet Training/Playing/Chewing,Soft Rubber,Bouncy,Tennis Ball Size 2.5 In,Mint
Multi Pet Nobbly Wobbly Dog Rubber Ball-Medium
EXPAWLORER Cotton Dental Teaser Puppy Pet Chew Rope Toys for Large Small Dog Biting 8-inch,Giraffe
Nylabone Interactive Large Happy Moppy Dog Chew Toy
Nylabone Dura Chew Regular Red, White, and Blue Bone Triple Pack
How to Make Cheap Dog Toys
Dog toys are a great way to entertain your dog and keep them from chewing on your furniture or shoes. Reality is that the toys can be very pricey and often are ruined quickly by vicious chewing and play.
One way to fit dog toys into your budget is to make them. The following will give you some ideas of homemade toys.
Empty bottles:
Take a two liter size soda bottle and empty and clean it. It is a good thing to throw around and have your dog try to catch it. When it's summer, fill the bottles with Gatorade and freeze them overnight.
Or try putting holes in the bottle and filling it with small pieces of treats or cookies.
Make the hole just the right size so it is big enough so the treats can fall out but small enough that they don't come out easily and it keeps the dog's attention.
Garden hose:
Buy an inexpensive garden hose at your local home store and cut it into assorted sized pieces.
They are good floaters in a lake or pool so are great for retrievers and water dogs.
They also are great toys for fetching and are an inexpensive option for puppies who are teething.
Buy stuffed animals at garage sales:
The squeaking stuffed animals that you see at pet stores are expensive and won't last very long.
Take a Saturday and visit a few garage sales. You can buy stuffed animals for a nickel, dime, or quarter so buy a lot.
Once you are home, make a small slit and take all the stuffing out, because it is dangerous and causes a mess.
After the stuffing is out, put the animal out for your dog. He will have just as much fun with it as one from the store.
Buy a ball:
At your local toy department, find a colored ball from one of those big bins. They are inexpensive, bounce perfectly, and will last for a few months.
Use the sprinkler:
During hot summer months, use the sprinklers as a way to cool off and have fun with your dog.
Throw a Frisbee or balls through the stream of water, or see if your dog will chase you through it.
Bubbles:
Put dishwashing liquid and water in a big bowl. Take a fly swatter and dip it in the solution.
Blow bubbles and watch your dogs chase them around. Be careful because the dog can get sick if you do it too much or use too much soap.
Be creative when thinking of homemade dog toys. It is inexpensive but ultimately, it is about playing and bonding with your dog so have fun and use your imagination.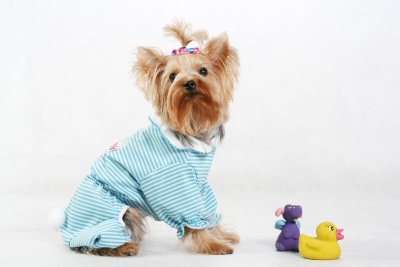 Below here I'm featuring more pages with helpful how-to-do-it  tips on this subject. 
Feel free to submit your own story or article about it, and I will create your own page here with your contribution for the community to read.

More Tips for How To Do It Yourself: Pet Care
Do you have a Pet Care tip you want to contribute here? Share it!

"Power Tips" magazine is back!
You Get A Free Complete Self Help Report delivered to your email box every edition, plus you get a free PLR article and other great gifts!

SUBSCRIBE BELOW ...  I promise you will want to USE what you learn!
I really want to know what you think of this site, this page, and to hear your tips or suggestions about it.
So please share your story or simply add a Comment in the comment box.
If you feel that the information on this page has been useful to you please give it a Like or share it with your friends - thanks!!

"You are a life Saver!!
I recently discovered this site and I can tell you that my life has not been the same. I now come here EVERYDAY and spend at least 1 hour.
I used to spend that time browsing online fashion and beauty magazine which just means that I spend more. Now I have replaced that habit with coming here.

In future I will think about contributing articles as well. Thank you! Thank you!! Thank you!!! and God bless"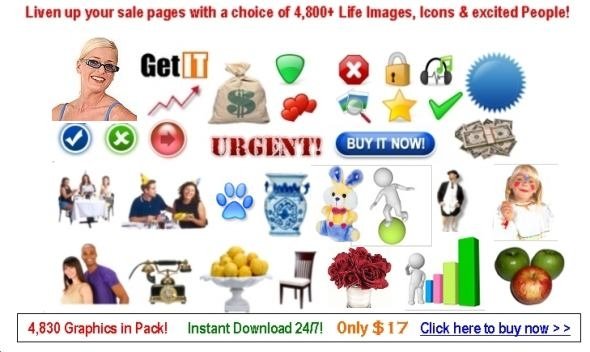 Contact Us | About Us | Terms of Use | Privacy Policy | FAQ | Testimonials

Amazon and the Amazon logo are trademarks of Amazon.com, Inc. or its affiliates. As an Amazon Associate I earn from qualifying purchases. Product prices and availability are accurate as of the date/time indicated and are subject to change. Any price and availability information displayed on [relevant Amazon Site(s), as applicable] at the time of purchase will apply to the purchase of this product.

Back to HOME PAGE of this Durable Dog Toys section of the site.