Dog Health Care | How to Keep Your Dog Healthy
In this section we will look at some fundamental dog health care tips to help you learn how to keep your dog healthy, fit and happy.
Although a lot of dog care simply amounts to common sense, some things need to be learned as you go along, and this guide should help you have the basic knowledge to know what to look for in your dog, and to recognize signs of illness that need a visit to the vet.

Healthy Dogs: Eyes, Ears, Teeth and Skin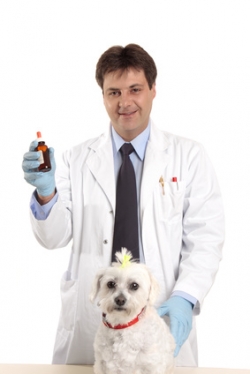 Keeping your dog a healthy, happy member of your family means taking care of his hygiene as well as his routine trips to the vet and updated vaccinations.
A healthy, normal skin and coat is very important.
His coat should be shiny and free of dander and there shouldn't be missing patches of fur or too much oil.
His skin should be free of scabs and dry patches and shouldn't harbor any flea dirt.
Using a good quality shampoo made to nourish and moisturize your dog's skin and coat can help make him itch free and comfortable.
Also treating your dog with a flea and heartworm preventative is essential in keeping the skin healthy.
Harsh soaps and shampoos made for humans can cause allergic reactions and irritation to canine skin.

In a healthy dog, his eyes should be clear and bright with no yellow puss being discharged.
A few tears and a little mucus are normal but if it seems excessive you may need to ask your vet about it.
The whites of his eyes should also be clear and not yellow or inflamed.
This discoloration or redness, puss and swelling could indicate an infection and needs to be treated by a vet.
Many dogs develop cataracts which causes the lens of the eye to become opaque rather than clear, and can hinder the dog's vision and eventually cause blindness.
There is no known cure for cataracts in dogs, but they can be removed by surgery and there are measures that can be taken to help prevent them, such as proper nutrition, however, some breeds are more susceptible than others to developing cataracts.
Keep the hair around your dog's eyes trimmed so that his eyes stay clean and don't get caked with mucus, causing matting and difficulty seeing.

Your dog's ears are one of his greatest senses.
Most dogs possess a very keen sense of hearing and taking care of them will help to safeguard against losing that sense.
The skin of the dog's ear should be clean and pink with minimal earwax buildup.
A little buildup is normal but excessive buildup is not and needs to be checked by a vet, especially if it is oozing.
Long haired, drop-eared dogs, such as cocker spaniels need to have the excess hair removed from their ears.
You can have this done by a professional groomer, or you can use an ear powder found at a pet supply store or online to remove the hair.
You will add the powder to the ear canal, covering the hair and gently pulling the hair out of the ear.
Follow the manufacturer's instructions to ensure safety.

Don't forget about your dog's healthy teeth and gums. Just like humans, a dog's teeth can decay and fall out, affecting his ability to eat.
The dog's gums should be pink or black or even spotted just like his skin.
There should not be any redness or bleeding or any signs of swelling or infection.
If your dog has developed plaque buildup, it can be brushed away.
There are many products that can be found online to take care of each of your dog's grooming needs.
From shampoo and conditioner to nail clippers, brushes and combs, toothpaste and ear cleaning products, your pet has everything he needs to maintain his healthy appearance.
If you are in doubt about something it is always best to ask your veterinarian.

Ear Cleaner for Dogs and Cats with Aloe Vera, Tea Tree Oil & Vitamin E - 8oz
Zymox Ear Cleanser With Bio-Active Enzymes, 4 oz.
Pet MD - Otic Clean Cat & Dog Ear Cleaner - Effective against Infections Caused by Mites, Yeast, Itching & Controls Odor - Sweet Pea Vanilla Scent - 8oz
Excel Ear Clear Ear Cleansing Pads, 90-Count
EcoEars Dog Ear Cleaner. Infection Formula. 8 oz. Itch, head shaking & smell gone in 2-3 Days. Natural 1-Step Ear Cleaner for Dogs with Mites, Fungus, Yeast & Bacteria. Beats Drops, Powder & Pharmaceutical Medication. 100% Guaranteed.
Vet Recommended - Dog Ear Cleaning Solution - With Natural Aloe Vera for Dog Ear Infection. Perfect Dog Ear Cleaner For Yeast Infection and Bacteria - Made in USA (8oz/240ml)
Top Rated Ear Cleaner for Dogs Gently Cleans Dogs Ears Removes Wax Dirt and Odors Professional Strength Natural Chemical Free Formula - Safe for Dogs of All Sizes and Breeds - 100% Guaranteed
Dog Ear Cleaner/ Advanced Dog Ear Wax Remover- All Natural/With Nature Extracts & Olive Oil - Best Antifungal/Antibacterial Pet Ear Wax Cleaner Products For Small/Large Puppies & Dogs By Makondo Pets
Dog Health Care: Nutrition & Obesity Facts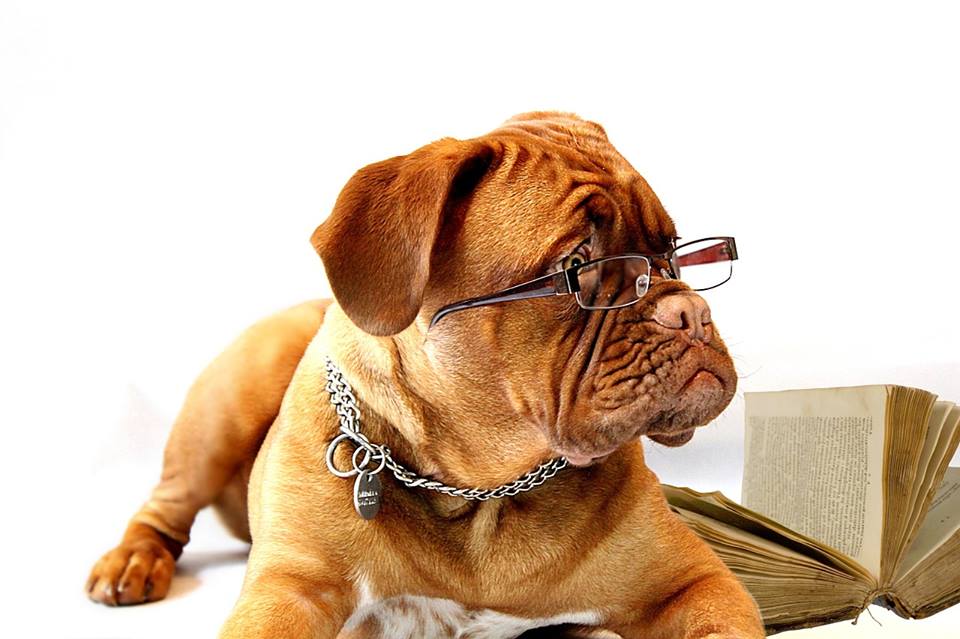 Obesity in dogs is a worldwide problem these days.
There is a crucial link between dog nutrition & obesity.
Most dogs are overfed and undernourished. According to estimates, 20-40% of dogs in developed countries are overweight or obese.
In the UK, an estimated 2 million dogs are obese, while the number of overweight dogs in the US has been projected as 17 million.
The prevalence of obesity among dogs is the highest in Australia. Approximately 33.5% of dogs are classified as overweight and 7.6% as obese.
Obesity poses a serious threat to the dog's health. It leads to health problems such as diabetes mellitus, heart disease, high blood pressure, impaired liver function, metabolic disorders, skin and coat problems, cancer, etc.
The quality of life and the life span will be seriously affected.

The factors that contribute to obesity in dogs are overfeeding, providing the wrong kind of food and lack of exercise. The dogs are consuming more calories than they are spending.
Aging affects metabolism and if suitable adjustments are not made in the quantum of food given to dogs, they can become obese. Neutering of dogs impairs their metabolism.
Such dogs need only lesser calories compared to intact dogs.
Some breeds of dogs such as labradors, dachshunds, beagles, etc., are prone to obesity problems.
Dogs living in multi-pet households tend to become overweight. This is because they start competing with other dogs for food.
They may feel that they will have to eat as much as they can and as fast as they can to prevent another dog from getting the food.
Certain types of medication can also cause obesity in dogs.
Diseases such as pituitary disorders, hypothyroidism, Cushing's disease, etc., can also contribute to obesity.

The best way to find out if a dog is overweight is by feeling the dog's sides. One must be able to feel the ribs for most breeds.
It is not necessary that the ribs should be visible.
Look at the tone of the muscles covering the bones. They should not have rolls of fat.
Pudginess and waddling are not good signs.
The dog's waist and tuck up must be visible without being prominent. Respiratory distress when moving is also a sign of obesity.

There are a lot of things that can be done for the obese dog to lose weight. It is very important to bring about a lifestyle change to bring down the dog's weight.
It is an established fact that the rate of weight loss for any dog should be about 1 to 2 percent of the total body weight per week.
In order to help the dog lose weight, it is recommended that the following suggestions be implemented.

•    Changeover to a healthy diet for the dog.
•    Control the dog's food intake.
•    Reduce unhealthy snacks or replace them with healthy snacks.
•    Increase activity by taking the dog for walks, swimming, etc.  
•    Provide toys to enable the overweight dog play and divert attention from food.

The calorie requirement for dogs varies from one breed to another. Generally, nutritionists work out the daily calorie intake requirement on the basis of resting energy requirement (RER).
This is the basic amount of energy that a dog requires when it remains at rest for the entire day. Based on this and the specific condition of each dog, nutritionists recommend the following calorie intake.

•    Weight loss – 1 × RER
•    Neutered adult (normal activity) – 1.6 × RER
•    Intact adult (normal activity) – 1.8 × RER
•    Puppy (weaning to 4 months) - 3 × RER
•    Puppy (4 months to adult size) – 2 × RER
•    Lactating female – 4 to 8 × RER

Nutritional supplements are also very important as all required vitamins and minerals cannot be obtained through homemade food and processed dog food.
Before feeding the dogs, the labels on dog food packets have to be read and understood thoroughly and the dog should be fed only the right quantity of food to maintain a healthy weight.
You can also learn more here about healthy dog food requirements

Dr. Pitcairn's Complete Guide to Natural Health for Dogs & Cats
The Natural Dog Diet: A nutritional guide to a naturally healthy canine. (The Natural Dog Care Series Book 1)
Dogs: Dog Care: Puppy Care: How To Take Care Of And Train Your Dog Or Puppy (The Essentials For Dog Care & Puppy Care Along With Training Diet & Potty Training Techniques)
The Dog Diet Answer Book: The Complete Nutrition Guide to Help Your Dog Live a Happier, Healthier, and Longer Life
A Quick Start Guide to the Raw Dog Food Diet (Dog Insider Series Book 4)
Raw Dog Food Diet Guide - A Healthier & Happier Life for Your Best Friend
Raw Dog Food: The Complete Beginner Guide to Raw Food for Dogs (Raw Dog Food Diet, Raw Diet for Dogs Book 1)
Dogs: The Art of bringing up a Splendid Dog - Dog Training Equipment - Dog Collar, Accessories, Dog Training Aids, Dog Training Clicker, Dog Training, Crafts and Hobbies, Dog Training Handbook, Pets
Popular Dog Diets and Recepies: Beginner's Guide to Understanding High Quality Dog Nutrition And It Perks
Dog Health: Stimulation & Exercise requirements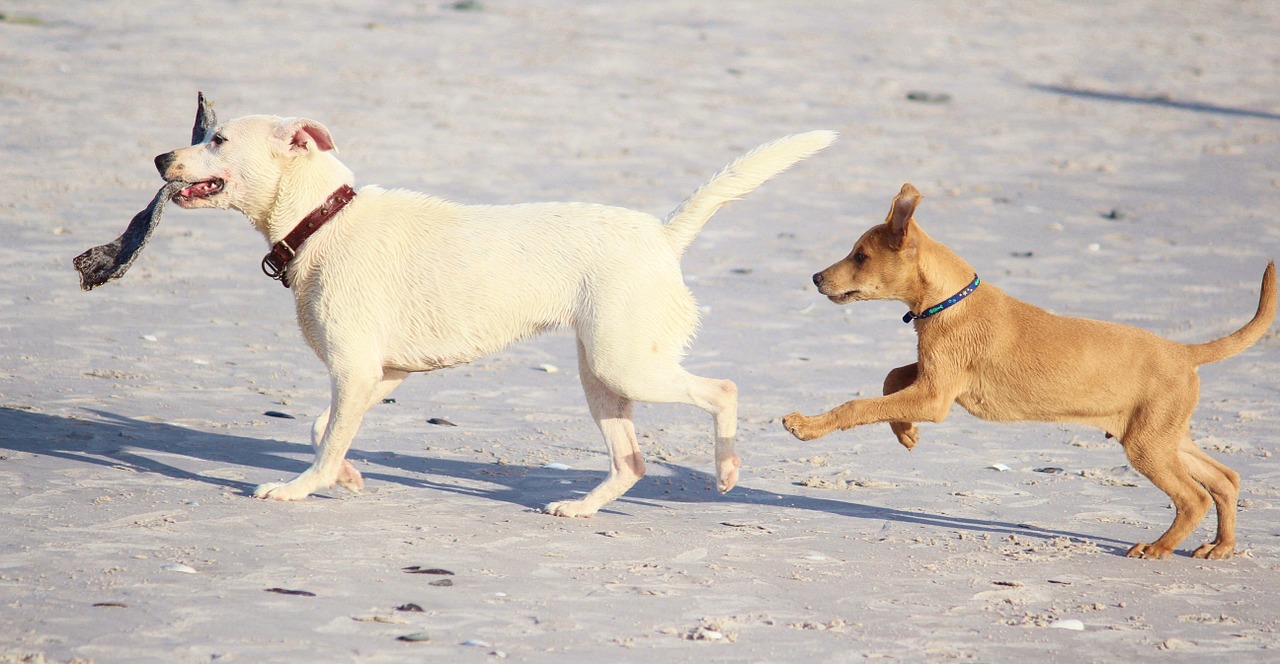 I don't know a single person who could just sit around all day doing nothing and repeating that behavior for a number of days without going insane.  The same applies to your best friend, your dog. 
To have a healthy dog, it needs both physical exercise and mental stimulation and exercise to keep it fit and well. 
If you have been a dog owner for some time you will be very aware that dogs are intelligent animals and they like to be kept active in both mind and body.

Walking your dog every day is probably the single best method of exercising your dog. 
Not only is the physical act of walking very important but it is also stimulated by exploring its territory and by the moving sights and sounds that they hear.  At a very minimum, your dog should be walked at least once a week. 
Always remember that you should lead your dog during this activity and never let the dog lead you, otherwise the walk will become a nightmare of constant pulling at your arms.
  Train them to walk at your heel and correct this process by a sharp tug on the lead until they learn.  Taking a well behaved dog for a walk then becomes an enjoyable task instead of something you dread doing.

All dogs like to be either working or playing as this is what stimulates and satisfies their natural animal instincts. 
There are now a whole range of online products that are available and can really help with this activity. 
These would include toys for chewing on, toys that squeak, throwing toys and a whole host of others. 
They are cheap and having a few of them about the house will keep your dog happy, even when there is no-one there.
  It isn't always possible to spend all your time with your dog despite the fact that we would love to, so it is recommended that you have something available during those lonely times, that will keep your best friend occupied.

This is as important as walking your dog and grooming your dog.  Dogs will chase after sticks for example but these can be dangerous and bad for their teeth. 
You are better to have an approved toy that is safe to use which works well and will save you money on vet bills. 
There are a lot of treat toys available for dogs which give them a little treat when they achieve a simple task.  These have become a very popular choice with dog kennel owners. 
There are nibble toys where food is placed inside and the dog has to work out how to get it out. 
It's great fun to sit as a family and watch the dog's antics and facial expressions as they try to work out that little challenge.  It certainly always makes my family laugh.

These are just some tips to help you both physically and mentally stimulate your dog and keep it in a fit and healthy state of mind and body.
There are many of these techniques available online where you can download them and there are also entire ranges of products designed with one thing in mind, the health and well being of your best friend.
dogPACER LF 3.1 Dog Pacer Treadmill
MiniPacer Treadmill | by Dog Pacer
dogPACER LF 3.1 Folding Fitness Dog Treadmill For Dogs Up to 179 lbs
GoPet GoPet TreadWheel For Large Dogs CS6018
Go Pet Petrun Pr700 Dog Treadmill Indoor Exercise / Fitness Kit - For Dogs Upto 44 Pounds
Gopet EPPR720F PetRun PR720F Dog Treadmill
Vet Care, Natural Remedies, and Our Aging Dogs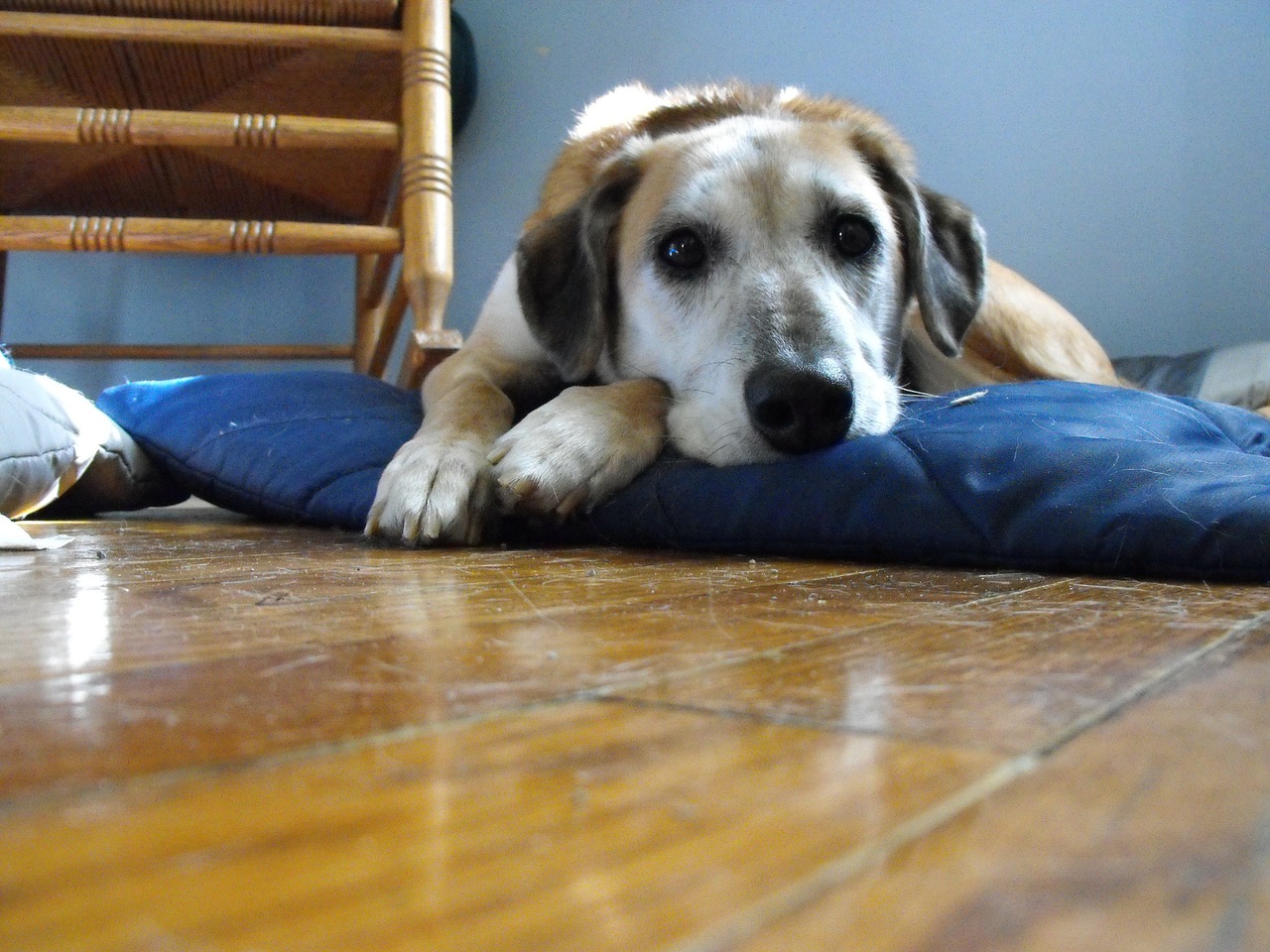 Our dogs are more than just pets to us. They are members of our families. With the responsibility of his life in your hands, it is necessary to keep your dog's health in check by regular visits to your vet for check-ups and immunizations.
Make sure to keep your dog's shot records on file in case you ever need them to prove he's been vaccinated or to recall when his last rabies shot was given.

In the event that your dog becomes ill or develops any health problem, you should be armed with not only your veterinarian as a source of knowledge, but information on the various threats to your dog's health and possible ways to treat them.
There are many resources available in learning about your pets, including dog health guides which can be found online.
Knowledge is power and the first step in treating your dog for his symptoms is to know what the safe options are and whether you need to seek professional medical attention.
Never give your dog medication made for humans unless it is suggested by a vet or other authority on animal health.
Some medications that are safe for cats can be poisonous for dogs so it's better to be safe than sorry.

In the new age of homeopathy, dog owners have also looked into natural remedies and treatments for what ails their pets.
There are numerous natural medications you can buy online for your dog.
One very common symptom dogs have is itching and this is often caused by allergies.
You can find products made from all natural substances such as plant extracts and minerals to aid in relieving your dog's itchy, dry skin from allergies to fleas or the environment.
From wormers to anxiety to incontinence, there are plenty of options out there available without a prescription.
All dog owners have had the unpleasant experience of their dog passing gas.
There are even homeopathic remedies for that. It would be wise to ask your vet about any new product or remedy you are considering giving to your pet, or signs to look for in the case of an allergic reaction.

Vitamin supplements can also be found online to ensure that your dog gets all of his required nutrients.
We sometimes spoil our dogs a little too much with treats and human table scraps and he might not be getting his full daily supply of vitamins from his food because of his snacking.
Just like we make sure our children consume plenty of nutrients, we want to do the same for our beloved canine companions.

 It is inevitable that our dogs will age and with the aging process can come the onset of health problems.
The best way to take care of the health of you dog is to do everything you can to prevent illness, but sometimes it's still not enough.
Keep a closer eye on your aging dog, keeping tabs on his temperature and breathing.
Look for any signs of pain, such as arthritis in his joints or tenderness to the touch anywhere on his body and keep a journal or a list to note any changes.
Make sure he sees the vet regularly and most importantly, give you old faithful friend lots of love.


UTI-Free Granules by Pet Alive to Treat & Prevent Bladder & Urinary Issues
PetAlive Vi-Pro Plus for Canine Distemper and Viral Infections (20g)
PetAlive Kidney Support for Pet's Kidney and Urinary Tract Health
PetAlive Aggression Formula for Stressed & Aggressive Pets (20g)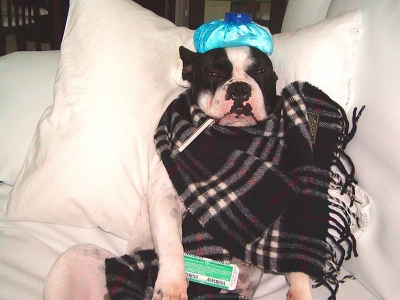 Signs of Ill health
Signs of ill health are the most important signs of the health status in your dogs.
For example, if the dog has continuous nasal discharge, it indicates the presence of nasal congestion and if the discharge is thick, most of the times, the dog may have pneumonia. 
If the dog vomits one or two times occasionally, this may not be taken as a serious sign of ill health but if the dog continues this vomiting, then this is something significant to be looked into.
Canine Friendly Pocket Pet First Aid Kit
Adventure Medical Kits Adventure Dog Series Trail Dog?Canine First Aid Kit
JoJo Modern Pets 13728 Essential Pet First Aid Kit (16 Pieces)
Pet First Aid Kit, Large - 50 Pieces
AKC Pet First Aid Kit *DELUXE PLUS*, Large 100 Piece Kit with Tick Removal Tool
Heart worm, fleas and other parasites
Heart worm, fleas and other parasites in dogs need to be eliminated by following appropriate medications in them. 
Many products have come up in the commercial fields to protect the dogs from heart worms, fleas and other parasites like hook worms, whip worms, round worms, lice, ticks etc.
Among the heart worm, fleas and other parasites, the fleas produce the hyper sensitive reactions in the affected animals.
Hence, the animals infested with fleas start severely scratching of body.
Many times, the scratching is so severe and the skin becomes more hyperemic and dermatitis occurs in the affected areas.
Animal will not lie down or sleep comfortably due to the constant bites by the fleas. Hence, animal looks as if affected by some severe skin disease. 
If the animal is not properly attended for this tick bite problem, there will be often secondary bacterial invasions in these sites and there may even be a bad smell emanating from the skin areas.
Close observation of the dog is highly essential to rule out the occurrence of fleas disturbing the animal to a greater extent.
Similarly, the skin of the animal needs to be tested for the presence of ticks, lice etc.
For this, the hair materials need to be separated and the close observation with patience is required for the proper diagnosis.
 In many incidences, if anemia is present, the blood protozoa need to be ruled out in addition to the hookworm problems. 
The clinical problems like anemia, loose motion, pot belly etc. might be recognized by the dog owners themselves and however, the dog needs to undergo the routine health related examination involving fecal examination, hematological examination and blood smear examination. 
Many commercial products have come up in the market, which are useful to deal with all these conditions by single dose. 
Drugs like ivermectin are highly useful and are available in both injection and oral form in addition to the solution form that can be applied on the skin. These drugs in dogs can lead to the prophylaxis of these conditions also. 
Vectra 3D for Dogs Over 95 LBS 6-Dose
UD Vet Vermax heartworm disease for dogs.50-99 Lbs. 6Tablets [GET FREE CleanPets]
Hawthorn and Dandelion 1oz - An herbal supplement designed to help strengthen the heart.
HEARTWORM TEST At HOME-Accurate, Easy test for heartworm-heartworm disease-Include additional $18 to test for Lymes Disease, Erhlichia, Anaplasmosis
Natura Petz Shake Your Groove Thing Excretory and Parasite Detox and Body Clarifier and Digestive Support for Pets, 90 Capsules, 400mg Per Capsule
Got Fleas? 100% Organic Flea, Tick, Worm & Parasite Powder for Dogs & Cats
Amazing Combo Omega-3 Fish Oil and Probiotics for Dogs - Pure All-Natural Pet Antioxidant - Promotes Shiny Coat, Brain Health, Eliminates Diarrhea Gas and Joint Pain, 120 Tasty Chews x 2
UD Vet Vermax heartworm disease for dogs. 2.22 - 22 Lbs. 6 Tablets [GET FREE CleanPets]
Got Fleas? 100% Organic Flea, Tick, Worm & Parasite Powder for Dogs & Cats
Preventing dental disease
Preventing dental disease is an important feature, which is to be paid more emphasis by the dog lovers or dog owners.
Dental disease is given priority in the health schedule of the dog nowadays because of the association of the dental diseases with systemic diseases in the dogs.
 Antibiotics need to be given in the initial stage of teeth infection itself and if not, this may cause specific infections and the organisms may spread to the other nearby regions like the oral mucous membrane and pharyngeal region etc.
More acidic or alkaline food materials need not be given to the dogs to avoid the possible teeth damage. 

Antibiotics need to be given in the initial stage of teeth infection itself and if not, this may cause specific infections and the organisms may spread to the other nearby regions like the oral mucous membrane and pharyngeal region etc. 
More acidic or alkaline food materials need not be given to the dogs to avoid the possible teeth damage. 
If the dog is not given at its young age some bony material to bite on, the dog may develop some dental diseases later.
The teething action often causes the animal to go for biting in an indiscriminate manner.
Hence, the animal has to be given some biting materials to avoid the occurrence of dental diseases.
If there is an evidence of bleeding from the oral region, the dog needs to be examined thoroughly for any dental abnormality. 
Mainly the puppies or some times, the adult dogs also may have teeth injuries.
They need to be attended immediately as a preventive step. If not, the animal may end up in secondary bacterial infections.
Hunting dogs need additional care associated with the dental structures and such care is needed to avoid the future dental problems in such dogs.  Brushes are available to provide better dental care to dogs.
However, one has to allot more time and should have patience to use such brushes in case of dogs.        
This may lead into further problems. Centers for disease control and prevention are trying to put up guidelines to prevent the dental diseases in dogs in many nations. 
However, the oral examination needs to be carried out frequently in dogs and such activities help to rule out the emerging problems pertaining to the dentine structures in the beginning itself.
Nylabone Advanced Oral Care 2.5oz Peanut Flavored Natural Dog Toothpaste
Virbac C.E.T. Poultry Toothpaste, 70 gm
Petrodex Natural Toothpaste Dog - Peanut - 2.5 Oz
Dog Toothbrush Set By Boshel? - 2 Dual-headed Brushes For Better Dog Dental Care And Dog Breath Freshener - BONUS Finger Toothbrush Included - Veterinarian Recommended - Use With Dog Toothpaste
Tropiclean Fresh Breath Plaque Remover Pet Water Additive 33.8oz
Dental Fresh Advanced Plaque and Tartar-17 Oz
#1 Premium Pet Water Additive for Dogs and Cats ? Freshens Breath, Reduces Plaque & Tartar With No Effort - Simply Add to Your Pet's Water Bowl ? Fresh Peppermint 16oz
Tropiclean Fresh Breath Plus Hip and Joint Remedy, 33.8 oz.
Virbac C.E.T. Enzymatic Oral Hygiene Chews, Small Dog, 30 Count
Dentahex Oral Rinse by Vet Solutions (8 oz)
Dog Breath Freshener -All Natural Premium Dental Care Spray for Dogs and Cats, 2 oz -Helps Reduce Bad Breath, Minimize Plaque & Tartar -No Toothbrush or Toothpaste Required -by Healthy Clean Pet
How to Effectively Treat Urinary Tract Infections (UTI) in Dogs
Urinary tract infections not only occur among humans but domesticated animals like cats and dogs as well.
Like in the case with human beings, the health of a canine can be adversely affected if UTI is not treated on time.
The main reason why UTI happens in cats and dogs is due to the presence of the E. Coli bacteria in the urethra.
If left unchecked, this bacterium can travel all the way to the kidneys and affect their functioning. In worst cases, UTI can even lead to death.
 The following steps need to be taken to effectively cure UTI in dogs –
 1.     First and foremost, take your pet to an expert. If your dog is urinating excessively, or just more often than it normally does, your pet may be suffering from UTI.
Also if there is any trace of blood in your dog's urine, or if your dog seems to be experiencing discomfort or pain when urinating, you definitely have a problem you need to deal with urgently.
By consulting a professional you can confirm whether or not your pet has been subjected to UTI and take appropriate measures given by the vet.
Sometimes natural probiotics can help in the diet, or your vet will issue a course of antibiotics for your pet to take to deal with the infection in the urinary tract.
2. Most vets recommend antibiotics as remedial treatments. Not all dogs respond favorably to such medicines.
In some cases it has been seen that the problem actually elevates after the ingestion of antibiotics.
It is best if your vet prescribes herbal medicines to treat UTI.
These natural medicines are safe to use and are sure not to cause any unwanted health problems for your dog.
Furthermore, you can prevent any more urinary tract infections in your dog by making use of herbal remedies.
 3. Always make sure that your pet has access to fresh, clean air. Let your pet exercise out for a set period of time everyday and also take extra care in maintaining his diet.
By making sure that your dog's diet has the required levels of Magnesium, Phosphate and Aluminium you are reducing any further chances of UTI in your dog.
Some Natural Remedies
Almost every herb which is used for treating urinary infections in humans is effective when it comes to treating UTI in animals too.
There are a variety of natural herbs that can help in combating UTI. Some of them include garlic, Echinacea, rosehips, alfalfa and uva ursi.
Alternatively, you can try a natural medication which has all the powerful properties of green, fresh herbs.
A recommended product is UTI-Free – an herbal medicine which is available in a granular, easily dissolvable form.
UTI-Free is a 100% completely natural homeopathic remedy for UTI in both dogs and cats.
By taking appropriate measures as recommended by the vet along with proper care at home, your pet can overcome UTI within no time!
PetAlive UTI-Free for Pet Bladder and Urinary Tract Health (20g)
UTI-Free Granules by Pet Alive to Treat & Prevent Bladder & Urinary Issues
Colloidal Silver Rescue for Dogs, Cats & Pets - Best Nano Silver Water Spray for Itchy Skin, Hotspots, Wound Care, Ear & Eye Infections, Tear Stains, Yeast, UTIs, & Much More *Pet Emergency Kit Item*
UTI Pets Pure D-Mannose Non GMO Organic Source Powder 65gram jar
Rocky - Probiotics for Dogs, Prebiotics and Digestive Enzymes for Diarrhea, Gas and Stomach Relief. Complete Nutritional Supplement, Fights Bad Gut Bacteria - 200 grams.
Digestive Enzyme Rescue for Dogs & Cats - Gas Relief, Improves Digestion, Sensitive Stomach, Itchy Skin, Allergies, Ear Infections, Diarrhea and Constipation - Best Plant Based Enzyme Supplement
What Causes Dogs to Get Arthritis?

Dogs are not immune to arthritis problems. They have almost the same muscular and tissue structure in their joint areas as humans do, so arthritis can rear its ugly head for them as well.

Dogs can suffer like humans and develop limping problems and pain when arthritis hits, but what exactly causes the arthritis to hit them?  One of the main causes for arthritis in dogs is a weight problem.

Excess weight can cause stress on their joints and if it continues, can lead to arthritis.
If you keep your dog at a healthy weight, you can decrease their chances for developing arthritis later on in their life.

Injuries and accidents to their limbs are another cause of arthritis in dogs.
When an injury occurs to their limbs, some underlying damage can happen to the muscles and tissues around their joints, causing undue stress.

It's also possible that some joint misplacement could happen with an injury or accident - also causing stress and rubbing of bone on tissues, making arthritis inevitable in dogs.

Poor nutrition can be another cause to their arthritic problems. Dogs need a well-balanced diet with the proper amounts of nutrients to keep their bones, muscles and tissues strong and healthy.

Prolonged poor nutrition can cause their bones and muscles to get weak and they can start to degenerate, causing inflammation in their joints. 
Too much physical activity without a balance of rest is another cause of arthritis.

A dog is an active animal and will have bursts of activities that are healthy for them, but they still need proper rest for their muscles, just like humans do.
Overworking of the muscles can cause strain on the joints and if they don't receive proper rest, can eventually lead to arthritis.

Sometimes arthritis can be caused by diseases or tumors that can't be helped.
There are some diseases that come without warning and wreak havoc with a dog's body, causing many ailments - including arthritis.

Proper veterinary care to help alleviate some of the symptoms may lessen the pain brought on by arthritis. 
Sometimes old age itself causes arthritis. Your dog has led an active, robust life and now that he's older, ailments common with old age will set in.

Old age has slowed him down and he's not as active as he once was. Dogs tend to rest, but too much rest can cause their muscles to stiffen a little.
Try to keep them a little active to lessen the effects that arthritis can have on them.

Arthritis might be inevitable for them, but if you keep them comfortable and give them the proper treatments prescribed by the veterinarian, they can live out their last years in happiness.


Pure Wild Alaksan Salmon Oil for Dogs and Cats - Enhances Heart and Joint Health with EPA and DHA Fatty Acids - 32 FL OZ
Vet's Best Aspirin Free Aches & Pains Formula Chewable Tablets, 50 Count
Doggie Dailies Hip and Joint Supplement for Dogs - 225 Chews
#1 BEST large 32oz bottle Dog Liquid GLUCOSAMINE arthritis pain relief for dogs with Chondroitin Hyaluronic acid and MSM Extra Strong Hip and Joint Pain relief Supplement 90 Day NO PROBLEM Guarantee.
Lalawow Dogs Rear Lift Harness Dogs Lift Support Rehabilitation Harness Helping Support for Elderly or Arthritis Dogs (M - waist 60cm/23.62inch, Rear Leg)
H3 Essentials - Hip and Joint Supplement for dogs - Glucosamine, Chondroitin and MSM - 6 oz
Dog Pain Reliever - Treats Arthritis And Joint Pain And Increases Mobility - 90 Dog Chewable Tablets
Best Hip and Joint Supplement for Dogs ? Liquid Glucosamine with Chondroitin MSM and Hyaluronic Acid ? Extra Strength ? Safe Natural Arthritis Pain Relief ? Made in USA ? 32oz ? Satisfaction Guaranteed
3 In 1 Dog Hip & Joint Supplement For Instant Pain Relief, Increased Mobility and an Anti-Inflammatory For Your Best Friend
Herbal Therapies for Dogs
People have been using herbs as a treatment for illness since the earliest days of human history, and it's only logical that this treatment modality should also be used for  our animals.

How effective a herb is depends on many things - the part of the plant used, the age of the plant at harvest, and how it is handled after harvesting.

In many cases, no studies have been done into the use of a particular herb in animals, so safety isn't guaranteed.
Also, plants and herbs are the basis for conventional drugs, so it's quite possible that a large dose of a herb can also have some undesirable side effects, similar to an overdose of the drug.

One example of a herb that is very dangerous to pets is pennyroyal.
This can be used as an insect repellent, but it is very toxic to dogs and cats, so should never be used.
White willow bark contains salicylates which can ease pain and reduce fever.
The bark was used to make the drug aspirin.. We all know that aspirin is very bad for cats – this is because of its salicylate content. Willow bark is therefore also very harmful if given to cats.

The other potential problem with herbal medicines are that they may interfere with the workings of more conventional medicines.
For example, bitter melon will increase the duration of action of insulin, playing havoc with regulating your pet's diabetes.

There are, however, some herbs which are very beneficial to our pets. Echinacea has no known toxicity, and acts as a non specific immune stimulant.
Although it is non toxic, you do need to take care if your pet has an auto immune disease.

Marshmallow is effective in managing coughing, and also is a general immune stimulant.
Licorice is an anti-inflammatory and can help in cases of skin inflammation and inflammatory bowel disease.
Take care with this herb if your pet has any problems with his heart, liver or kidneys.

Ginger soothes the digestive system and can help with travel sickness.  You can get too much of a good thing - a high dose can lead to dullness and lethargy, and it's also not considered safe during pregnancy.

Milk thistle is a tonic for the liver, and St John's Wort can be calming and helps ease nervous conditions such as separation anxiety.

Because there are so few clinical studies into the use of herbs in animals, and also because of the possible interaction with other medications, it's important that you only ever use herbs with the guidance of a trained veterinary herbalist.
Many veterinarians use herbs in conjunction with other natural therapies, particularly acupuncture, and they can also combine the use of herbs with conventional treatments for your pet's illness.


Essential Oils For Dogs: 40 Safe & Effective Therapies And Remedies To Keep Your Dog Healthy From Puppy To Adult (Essential Oils For Pets, Essential Oils For Dogs) (Volume 1)
Essential Oils: The Complete Guide to Essentials Oils and Safely Using Essential Oils on Your Dog (Stress Relief, Aromatherapy, Essential Oils for ... oil books, natural dog care) (Volume 1)
Anti Inflammatory Diet [Second Edition]: Recipes for Arthritis and Other Inflammatory Disease
The Complete Herbal Handbook for the Dog and Cat
Natural Remedies For Dogs And Cats
National Geographic Guide to Medicinal Herbs: The World's Most Effective Healing Plants
The Aromatic Dog - Essential oils, hydrosols, & herbal oils for everyday dog care: A Practical Guide
Important!
No Asprin For Your Dog!
Because aspirin can cause irritation of the lining of the stomach and bleeding in 10-20% of dogs given the drug.
The toxic dose of aspirin in dogs is around 45mg per kilo bodyweight per day.
Treatment is basically treatment of the symptoms – there is no specific antidote to aspirin.
An intravenous drip, antibiotics, antacids and medication to soothe the lining of the stomach all play a role in treating poisoning.

Non-Allergic Causes of Itching
Not all itches are due to allergies. There are several other causes of your dog's scratching, and these need to be ruled out before you reach the diagnosis of an allergic reaction.

Here are some of the more common non-allergic causes of skin itching in our pet dogs.

Hormones

There are two main hormonal diseases in dogs that affect their skin. Hypothyroidism occurs because the thyroid gland isn't producing enough hormones.
On the other hand,  Cushing's Disease is due to an overproductive adrenal gland. In both cases, the changes in your dog's skin allow bacteria and fungi to multiply.
These secondary infections are often itchy. Most hormonal problems have other symptoms that are very characteristic, such as excessive thirst or extreme lethargy.
These diseases are not too hard to diagnose, based your dog's symptoms and the results of blood tests. Appropriate treatment usually sees your dog's skin problems resolve.

Parasites

Fleas are often the culprit if your dog is scratching a lot, but the itch could also be associated with mites. Sarcoptes mites cause severe irritation to the skin, and are highly contagious.
Demodex is a mite that lives in his hair follicles. This mite doesn't cause any itching, but it often leads to bacterial infections in the follicles, which can be extremely itchy.
Treatment involves using insecticides to kill your dog's mites, but also giving him medication to manage any secondary infection.

Pain

Your dog doesn't have too many options he can try to relieve any pain and discomfort he is feeling. One thing he can do is scratch and bite at the sore area.
For example, hip pain can look like flea allergy, as your dog bites and chews at his back and tail.
Pain relief medication may put a stop to his nibbling and scratching.

Anxiety and boredom

Some dogs can develop an obsessive compulsive type of scratching, that may result in severe damage to his skin.
This is often hard to treat, and involves the use of behavior modifying medication and a retraining program, as well as treatment for the inflamed skin.

Itching is a very common symptom in dogs, but there are so many different causes, all needing different treatments. Using the wrong treatment won't help, and may even make your dog's skin problems worse.

If your dog has an itch, the best thing to do is to have him examined by your vet. They can diagnose the cause of his itching, and set up an effective treatment plan that will have him feeling more comfortable as quickly as possible.
ZEN is a holistic calming remedy for dogs experiencing anxiety or aggressive behavior from a variety of events
ThunderShirt Polo Dog Anxiety Jacket, Heather Gray, Large
Mr. Peanut's Naturals Liquid Dog Calming Aid * 118 Pre-Measured Doses * Anti Anxiety Stress Reliever in Liquid Form Is Absorbed Faster Than Tablets or Powders * Naturally Made in the USA
AKC - American Kennel Club Anti Anxiety and Stress Relief Calming Coat for Dogs- Grey, Medium
Ultra Calmer - Dog Anxiety, Stress Relief Sonic Collar - Large Collar (16-25 Inches)
NaturVet 79903695 Quiet Moments Plus Melatonin 70 Count Soft Chew
Bach Rescue Remedy Pet - 20 ml
Dog Anxiety Pet Relief, Best Anti Separation Anxiety In Dogs, 100% Natural, Lifetime Warranty! 30ml Effective For Anxiety, Barking, Obsessive Licking, Aggression Storms & More. Best Value, Made In USA
Zodiac Flea & Tick Powder for Dogs, Puppies, Cats, and Kittens, 6-ounce
Flea and Tick Herbal Internal Dog Powder Yeast Free
Adams Plus Flea and Tick Spray for Cats and Dogs, 32 Oz
De Flea Pet & Bedding Spray for Dogs. 24oz (Not for use on Cats)
Tick-tox Best Powder Treatment Control Killer Repellent Tick Flea Lice Mite Products for Dogs Cats and Poultry 180 G. (6.349 Oz.)
Poisons
A veterinarian will treat many cases of poisoning in dogs over the course of a year. While some cases will be, unfortunately, malicious, the vast majority of cases are accidental.

In most cases, the effects of any particular poison are dose dependent. In other words, the more poison a dog is exposed to, the worse the symptoms.
Poisoning can be described as acute or chronic. Acute refers to the effects of a poison which occur in the first 24 hours after exposure, whereas chronic effects occur when a dog is exposed to a poison for an extended period.

Diagnosis of the cause of poisoning can be difficult. It will help if you can tell your vet as much as you can about your dog's environment and recent activity.
Tell him about any symptoms your dog is showing, when they started and how long they have been present.

A thorough examination of your dog is important, and in many cases, your vet will send some blood to a laboratory. This will tell him several things.
Firstly, it will show if there are any changes to the blood cells, and give him an idea of cell numbers. Secondly, it will help determine if there is any damage to the liver and kidneys, which are two of the most common organs affected by poisons.
Liver cells contain enzymes, and when cells are destroyed, these enzymes are released into the bloodstream. Blood tests can measure these enzymes.
The kidneys are responsible for removing urea and creatinine from the blood, and if the kidneys aren't working, blood levels of these two chemicals will increase.

There are several steps to treating poisoning in your dog. The first step is to prevent your dog from absorbing any more poison.
This may involve washing your dog thoroughly if the chemical has been applied to the skin. If your dog has eaten the poison, then it's necessary to make him vomit any material that's still in the stomach.
This is only effective if it's done within a few hours of eating the poison. In some cases, your vet may choose to flush the stomach under a general anesthetic.
Activated charcoal can help absorb a wide variety of substances, and is commonly used in a conscious animal.

Secondly, your dog will need supportive treatment while the poison is being excreted. This can take many forms, depending on your dog's symptoms.
In most cases, intravenous fluids are used; other medications may be needed to control seizures, regulate heart rate, and maintain breathing.

Lastly, some poisons have specific antidotes, and these can have different mechanisms of action.
You need to learn about the foods that are toxic to your dog as well, so check out the dog foods guide here

Some bind the toxin and stop it being effective, and some stop a poison being changed in the body into something even more toxic.

If you suspect your dog has been poisoned, contact your vet sooner rather than later. Work with him to reach a diagnosis, and follow any treatment instructions carefully.


Dog Pain Relief Products

Here are some dog pain relief products you can buy online that I think look very useful to have on hand for any emergencies:

Vet's Best Aspirin Free Aches & Pains Formula Chewable Tablets, 50 Count
Dog Pain Reliever - Treats Arthritis And Joint Pain And Increases Mobility - 90 Dog Chewable Tablets
3 In 1 Dog Hip & Joint Supplement For Instant Pain Relief, Increased Mobility and an Anti-Inflammatory For Your Best Friend
RESOURCES Canine Pain Plus (120 Tablets)
Excel Aspirin for Dogs, 81mg, 120-Count Bottle
Nutri-Vet? K-9 Aspirin 300mg Chewables for Medium and Large Dogs - 75 count
American BioSciences DGP Chewable -- 60 Chewable Tablets
Amber Technology All-Natural Anti-Inflammatory Pain Reliever for Dogs, 1 oz.
Best Hip and Joint Supplement for Dogs ? Liquid Glucosamine with Chondroitin MSM and Hyaluronic Acid ? Extra Strength ? Safe Natural Arthritis Pain Relief ? Made in USA ? 32oz ? Satisfaction Guaranteed
More Resources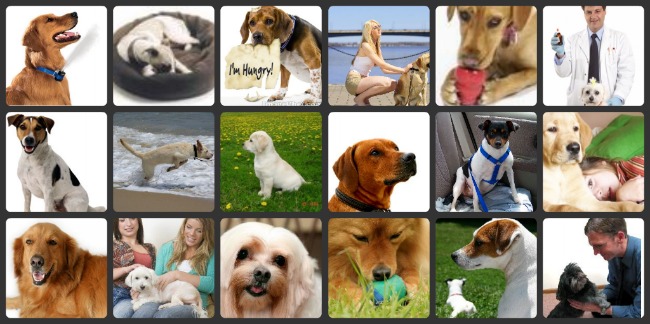 Below here I'm featuring more pages with helpful how-to-do-it  tips on dog health care. 
Feel free to submit your own story or article with your dog health care tips, and I will create your own page here with your contribution for the community to read.

More Tips for How To Do It Yourself: Pet Care
Do you have a Pet Care tip you want to contribute here? Share it!
Read the latest updates & rest of the how-to tips here:
Click the Title links below to see the latest how to do it tips and contributions to this page...


"Power Tips" magazine is back!
You Get A Free Complete Self Help Report delivered to your email box every edition, plus you get a free PLR article and other great gifts!

SUBSCRIBE BELOW ...  I promise you will want to USE what you learn!
I really want to know what you think of this site, this page, and to hear your tips or suggestions about it.
So please share your story or simply add a Comment in the comment box.
If you feel that the information on this page has been useful to you please give it a Like or share it with your friends - thanks!!

"You are a life Saver!!
I recently discovered this site and I can tell you that my life has not been the same. I now come here EVERYDAY and spend at least 1 hour.
I used to spend that time browsing online fashion and beauty magazine which just means that I spend more. Now I have replaced that habit with coming here.

In future I will think about contributing articles as well. Thank you! Thank you!! Thank you!!! and God bless"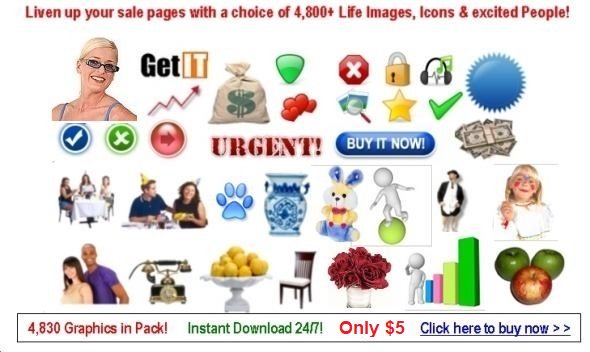 Contact Us | About Us | Terms of Use | Privacy Policy | FAQ | Testimonials

Amazon and the Amazon logo are trademarks of Amazon.com, Inc. or its affiliates. As an Amazon Associate I earn from qualifying purchases. Product prices and availability are accurate as of the date/time indicated and are subject to change. Any price and availability information displayed on [relevant Amazon Site(s), as applicable] at the time of purchase will apply to the purchase of this product.

Back to HOME PAGE of this dog health care section of the site.