Dog Food Requirements | Dog Nutrition and Diet Guide
When you get a dog you first need to learn about proper dog food requirements to keep your dog healthy and fit.
Over the past 40+ years I have tried many kinds of dog food to see what they liked, and was actually good nutrition for them.

With the unfortunate increase in pet food recalls, dog owners throw their hands in the air wondering what exactly they can feed their dogs that's actually safe and won't be recalled the day after purchase.
There is a marked change in the way pet dogs are being fed these days. The trend is to feed dogs with wholesome homemade food which are healthy and made out of fresh ingredients.
The shift in feeding habits can be attributed to the death of more than 4,000 pets in 2007 due to consumption of pet food made with ingredients imported from China.
The culprit was melamine that was added to pet food to mimic protein content.
In recent years I have incorporated periods of raw meat diet for my dogs (and cats), which they loved, even though it was pretty labour intensive for me to prepare and freeze for them.

Below are some suggestions for healthy dog food requirements.

Feeding Your New Puppy - Do's and Don'ts
When you have a new puppy, it's hard to know where to begin. 
You have to figure out where he'll sleep, where he's to stay when you're not home, how to get him to go potty outside, how to train him to come, how to give him a bath, and when to get his shots. 

It's a little overwhelming, isn't it?   One of the most immediate issues will be concerning the feeding of your new puppy. 
In this article we'll cover what to feed your puppy, how often, and how much.
First of all, puppies should be with their mother until at least eight weeks old. 
During this time they should get everything they need from their mother so we won't worry about that here. 
Once the puppy is weaned from his mother and you bring him home, this is when your tour of duty starts. 
Puppies need puppy food, not adult dog food.  Check the ingredients on the package and make sure the first ingredient is meat. 
Skip the brands that list grains or meat by-products as the first few ingredients. 
This is not what your puppy needs for healthy growth, plus the grains may upset his little tummy. 
Stick with puppy food for at least the first year.  After that, it could depend on your dog's size. 
Larger dogs may need to stay on puppy food longer, but ask your vet to be sure.
A dog's stomach usually doesn't like a lot of variety and you'll notice some diarrhea or throwing up if you suddenly change dog foods. 
If you are going to change the brand or flavor, do it slowly by mixing the first brand with the second and increasing the second over a period of time so their stomach can handle it. 
Very young puppies may need to be fed three or four times per day. 
Sometime after 8 weeks you can switch the feedings to twice per day. 
Feed your puppy at the same times every day and be consistent with this.   Imagine how you would have felt if it was dinner time and your mom didn't feed you until 2 hours later.
Dog food packaging should list feeding amounts based on the dog's weight.  
If you are unsure, or if it doesn't seem right to you, ask your vet for their recommendation. 
Of course you don't want to starve your pup, but you also don't want to over-feed him either. 
Now you have the what, when, and how much regarding the feeding of your puppy.  If you have any problems, your vet's office is just a phone call away. 
Taste of the Wild High Prairie Puppy Formula with Bison and Roasted Venison Dry Dog Food, 30-Pound Bag
Blue Buffalo Freedom Puppy Chicken Recipe - Grain Free 24 lb
Wellness CORE Grain Free Puppy Chicken & Turkey Natural Dry Dog Food, 4-Pound Bag
Taste of the Wild Dry Dog Food, Hi Prairie Canine Formula with Roasted Bison & Venison, 30-Pound Bag
Merrick Whole Earth Farms - Puppy - 30 lb
Wellness TruFood Baked Blends Grain Free Puppy Chicken Natural Raw Dry Dog Food, 3-Pound Bag
CANIDAE Grain Free PURE Foundations Puppy Formula Made With Fresh Chicken, 24 lbs
Nature's Variety Instinct Raw Boost Puppy Grain-Free Chicken Meal Formula Dry Dog Food, 5 lb. Bag
The Benefits of cooking your own pet foods at home - For health and longevity of your pet dog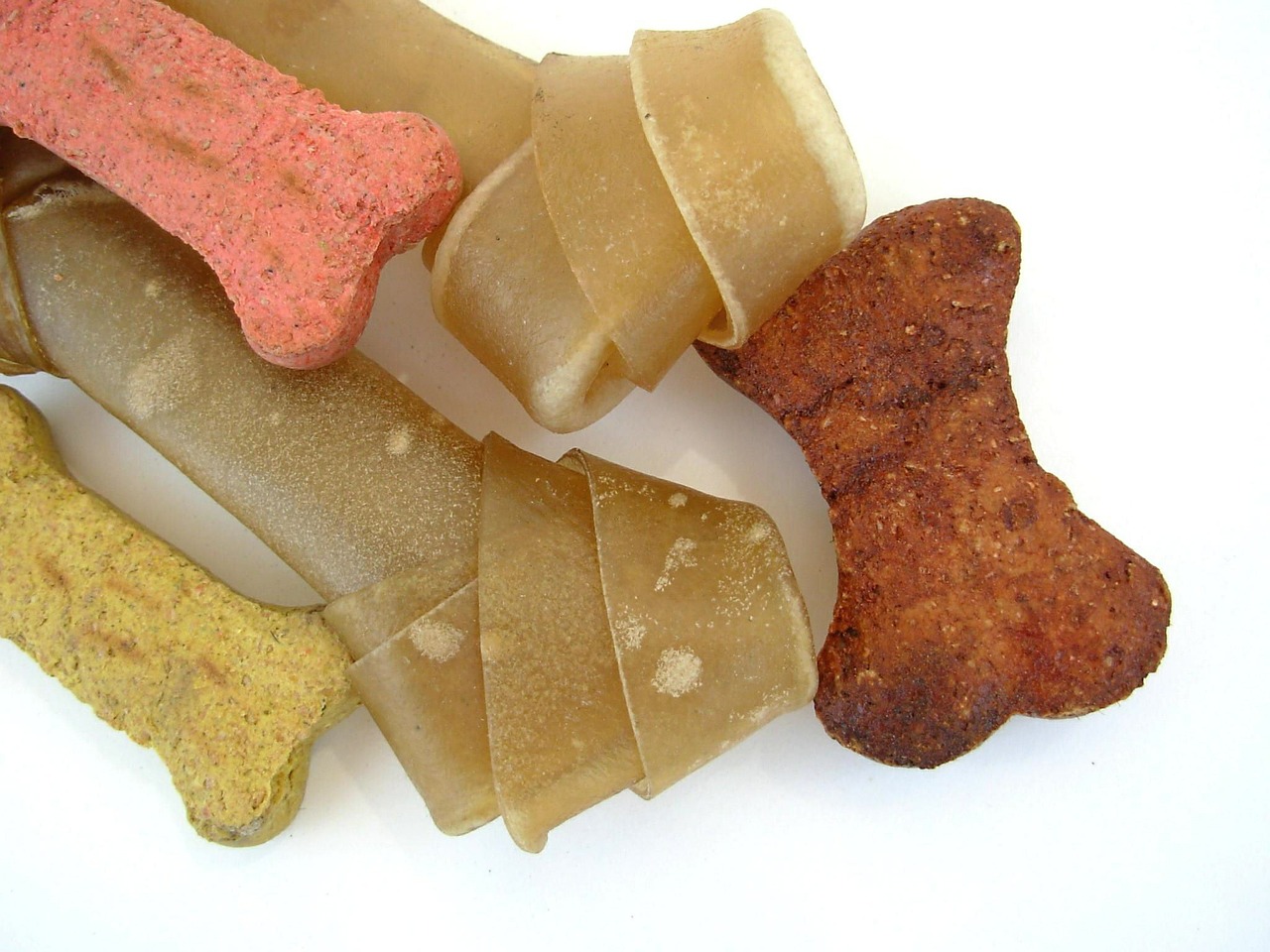 The rapid growth of the Internet has also contributed greatly to this shift as it has become increasingly easier and faster to share information.
Some of the advantages for pet owners connected to the Internet are the following:

•    Information on healthy dog diet is readily available to anyone.

•    There are online stores to sell books that provide guidance on dog health and recipes

•    Some other online stores sell organic supplements, oils to cook with, and other ingredients that are required to make healthy dog food at home.

•    There are forums that can be made use of to seek information as to how one can take proper care of the pets.

•    Information on dog training, health aspects, etc., can also be gathered from the reservoir of data available on the Internet.

•    The greatest advantage is that information can be gathered without leaving one's house.
However, it is very important to ascertain that the source of information is legitimate and reliable.

It is a good idea to consult a veterinarian before deciding to make dog food at home to have an understanding as to which ingredients should be used and which should not.
For example, onions, chocolate or grapes should be avoided as each contains substances that are dangerous for your dog.
Veterinarians will also be able to provide guidance on supplements and vitamins that are required to be included in dog's food.
There are also services available that deliver freshly cooked dog food to your home.  Check your local pet shop or business directory to see if there is a local service that delivers to you, if you have no time or inclination to cook fresh food for your dog.

Glucosamine for Dogs and Cats - Joint and Hip Support Supplement Also with Chondroitin, MSM for Pets - Mobility Boosting Pain Relief Formula- Reduces Arthritis and Inflammation - 150 Chewables
Doggie Dailies Hip and Joint Supplement for Dogs - 225 Chews
Pet MD - Canine Tabs Plus 365 Count - Advanced Multivitamins for Dogs - Vitamin and Mineral Nutritional Supplement - Liver Flavored Chewable Tablets
Milk Thistle Liver & Kidney Supplement for DOGS and CATS with DHA, EPA, Silymarin, and Vitamin B (B1 B2 B6 B12) to Prevent Liver and Kidney Disease - 60 Chewable Treats - Bacon Cheese Flavor
Skin and Coat Supplement for Dogs and Cats (Omega 3 Fish Oil, Vitamins, Amino Acids, Minerals) 60 Bacon Flavor Chewables.
Liqui-Tinic 4x Flavored Vitamin and Iron Supplement for Dogs, Cats, Puppies & Kittens, 2 oz.
DOG GREENS- Organic and Wild Harvested Vitamin and Mineral Supplement for Dogs - Add to Home Made Dog Food, RAW Food or Kibble such as Wellness, Blue dog, Fromm, Orijen, Acana, Natural Balance , Solid Gold etc - No Hassle-30 Day Money Back Guarantee! 12 Oz
Missing Link Ultimate Skin & Coat Dog Supplement, 1 LB
Excel Time Release Multi-Vitamins for Senior Dogs, 100-Count
Basically, there are three basic types of homemade dog diets. These are cooked food diets, raw diets and a combination of cooked and raw diets.
The Bones and Raw Food Diet or BARF Diet is the healthiest and most common homemade dog food diets.

The benefits of cooking your own pet foods at home can be summarized as follows:

•    It is possible to exercise complete control over the ingredients that are used to prepare food for the dog. The ingredients can be bought from reliable stores, ensuring quality, and prepared in the kitchen under a clean and safe environment.

•    One can also choose to exclusively use organic, all-natural, holistic or human grade ingredients. This is very important for the health and longevity of dogs. Also, this ensures that they do not consume chemicals, preservatives, fillers and other toxins found in commercial dog food.

•    Preparing dog food at home enables customization of diet considering the pet dog's special needs and taste. Diets can be customized to control obesity, allergy, kidney problems, diabetes or joint disorders.

•    Generally, when a person decides to provide homemade food for his/her pet dog, processed foods and associated problems are avoided.

•    Following nutritious dog food recipes will surely be cheaper than most dog food brands in the long run. Visits to the veterinarian will also come down.

Of course, it takes some amount of commitment to research, plan and prepare the right kind food for the pet dog at home, but it is well worth the trouble.
One of the fun things you can cook for your dog is homemade dog biscuits.  They are pretty quick to prepare and bake, and my dogs always loved them, especially if there was any cheese in them.

CountryPet Naturals Venison Gullet Chews for Dogs - 100% All Natural Venison, No Fillers or Chemicals! Made in New Zealand (2 Pieces)
Primal Pet Food Raw Diet, Canine Duck Formula, 3-Pound Nuggets
Stella & Chewy's Freeze-Dried Raw Stella's Super Beef Dinner Patties for Dogs, 15 oz.
Northwest Naturals Raw Rewards Freeze Dried Nuggets - Dinner for Dogs (Beef)
100% Hypoallergenic Dog Food - No More Paw Licking & Skin Scratching - Solves Pet Food Allergies Naturally - No More Harmful Pills, Shots & Expensive Prescription Foods - 100% Satisfaction Guarantee
Primal Pet Food Raw Diet, Canine Lamb Formula, 3-Pound Nuggets
CountryPet Naturals Dried Lamb Trachea Chews for Dogs - 100% All Natural Lamb, No Fillers or Chemicals! Made in New Zealand (4 Pieces)
Stella & Chewy's Freeze-Dried Raw Chewy's Chicken Meal Mixers for Dogs, 18 oz.
Primal Pet Food Raw Diet, Canine Rabbit Formula, 3-Pound Nuggets
The BARF Diet: Raw Feeding for Dogs and Cats Using Evolutionary Principles
Dr. Pitcairn's Complete Guide to Natural Health for Dogs & Cats
Raw Dog Food: Make It Easy for You and Your Dog
Feed Your Best Friend Better: Easy, Nutritious Meals and Treats for Dogs
Give Your Dog a Bone: The Practical Commonsense Way to Feed Dogs for a Long Healthy Life
Raw and Natural Nutrition for Dogs, Revised Edition: The Definitive Guide to Homemade Meals
The Dog Diet Answer Book: The Complete Nutrition Guide to Help Your Dog Live a Happier, Healthier, and Longer Life
Raw and Natural Nutrition for Dogs: The Definitive Guide to Homemade Meals
How To Put Your Dog On A Weight Loss Diet - Follow These Steps
Obese dogs are prone to illnesses such as heart disease, cancer, diabetes, and other debilitating and life-shortening problems.
Obesity, the number one nutrition-related problem in dogs, is mainly due to overfeeding by the owners.
Metabolic issues also lead to obesity.
To determine whether your dog is overweight, you can do the rib test or weigh the dog and check the normal weight for the particular breed, in relation to the age, with a trusted chart.
 
To help your dog attain healthy weight levels, it is important to find out how much weight has to be shed.
It is recommended that you seek the help of a veterinarian to get recommendations on the amount of weight to be shed and diet and nutrition aspects.
In order to reduce the weight, the calorie intake will have to be brought down to 60% of the present consumption levels.
It is better to give the dog smaller portions at more times a day to help the dog cope with the reduction calorie intake.
It is also suggested that a measuring cup be used to serve the portions of food fed to the dog.
It should be ensured that table food and treats do not contribute to more than 10% of the daily calorie requirement.

There are many different breeds and sizes of dogs.
The nutritional and diet requirement at different stages of a dog's life are different.
You can buy top quality dog food and dog diet food from the convenience of your house by browsing the Internet.
There are many brands that offer online buying facility.
It is suggested that the following guidelines be followed in choosing the right type of food to keep your dog healthy as it ages.

Most dogs are considered puppies from birth to 12-18 months of age.
The puppy food should be selected based on the size of your dog.
Puppy foods should contain extra protein and fats for the proper growth of muscles and bones.
It also ensures optimum nutrition during the fast growth stage.
The puppy food for large breeds are designed to reduce hip and joint diseases often associated with fast growth in such dogs.

After 12-18 months, dogs can be given adult dog food. It should be based on the size of the dog and its activity levels.
The adult dog food should contain a right blend of the macro-nutrients, protein, fat and carbohydrates.
An active dog can be given extra calories to maintain the activity.
If the dog's activity levels are low and high calorie food is given, it will definitely gain weight.
Diet dog foods, regulated by the industry, contain only 1,409 calories per pound of food. Overweight dogs can be put on diet foods.

You can start giving senior dog food as and when your dog attains 7 years of age.
Activity levels come down as they age.
Stiffness of joints may also develop with age.
Senior dog food containing less fat, higher fiber levels, glucosamine, and less salt and phosphorous can be given.

Experts are of the opinion that two meals a day will be both more satisfying and nutritionally sound for dogs.
The first meal can be given in the morning and the second meal, early in the evening. Vitamins and minerals that are generally not obtained through food or cannot be made in the body must be supplied in the diet.
In general terms, for maintaining optimal body weight, the quantum of food to be fed in a day is given below:

Optimal body weight in lb        Approximate daily feeding in lb
        5                                                                   1/3
        10                                                                2/3
        20                                                                 1
        40                                                                 1 ¾
        60                                                                 2 ½

An exercise program has to be charted out to increase the activity levels of the dog.
Exercise will improve muscle tone, metabolism and health in general.
Small dogs can be started off with a 400 m of walk a day and worked up 2.4 km of walking every day.
In the case of a large dog, you can start with 800 m and can be increased to 3.2 km a day.
Play fetch or allow it to play with toys for a minimum of 20 minutes a day.

Hopefully, the above information throws some light on how to put your dog on a weight loss diet.
Purina Pro Plan Dry Dog Food, Savor, Shredded Blend Adult Weight Management Formula, 34-Pound Bag, Pack of 1
NUTRO Adult Lite Weight Loss Dog Food Chicken, Whole Brown Rice and Oatmeal Recipe 30 Pounds
Wellness Complete Health Small Breed Healthy Weight Turkey & Rice Natural Dry Dog Food, 12-Pound Bag
Wellness Complete Health Healthy Weight Chicken & Peas Natural Dry Dog Food, 26-Pound Bag
Premium Edge Healthy Weight I Weight Reduction Formula Adult Dry Dog Food, 35-Pound
Blue Buffalo BLUE Adult Dog Healthy Weight Chicken & Brown Rice 30 lb
Merrick Grain Free Healthy Weight Recipe Dry Dog Food, 25-Pound
Holistic Select Weight Management Natural Dry Dog Food, 28-Pound Bag
You can also consider using various feeding gadgets and bowls that make it harder for the dog to overfeed itself, like this one:
TanTok Forest Adventure Design Dog Bowl Anti-chocking & Slow Food Dog Bowl - Silicone Pizza Design & Interesting Training Feeder - The Weight-loss Pet Bowl, Non-slip Base, Green
Dog Food Storage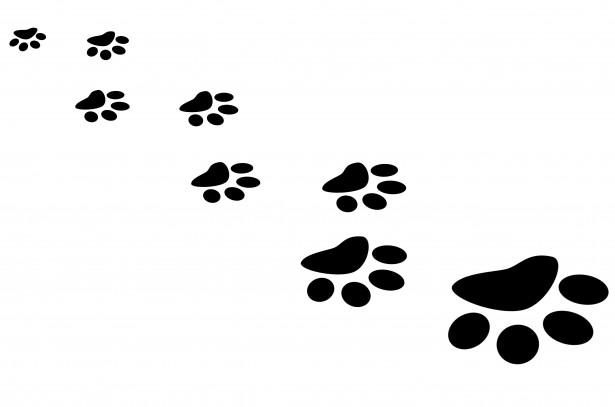 Many people like to store their dry dog food in containers.
This is because many people buy dog food in bulk and storing it opened in its packaging will cause it to go off very quickly.
It can also be exposed to chemicals and insects if left opened in the original packaging.

Storage containers are the best option for storing large amounts of dry dog food.
You should factor in how large the container should be by working out the maximum amount of dry dog food you will hold in storage at one time.

The material of the container can be plastic or metal. Generally plastic containers are cheaper and are more ideal for food storage.

You should consider the size and shape of the container. Will it fit where you want to keep it? Is it stackable?
If you have several containers you will most likely want to stack them on top of each other.
Many plastic storage containers are stackable however some aren't so insure you look for this when shopping for dry dog food storage.

You will not want to purchase the cheapest plastic container. The cheap ones usually will contain chemicals in the plastic that will over time make their way into the dog food. They are also less durable.

The container should be bug and insect proof and air tight so moisture can not get in. Dry dog food will not last long if moisture is allowed into the storage container.

You will occasionally need to clean the dry dog food storage so make sure it is an easy to clean model.
Many larger models are able to be cleaned with a hose and then left to thoroughly dry in the sun.
Do not put any dry dog food back in the container until it is completely dry.

A dog food storage container should be child and pet proof. You don't want anyone getting into that container besides you!


IRIS Airtight Pet Food Container Combo Kit, Garnet Red/Gray
IRIS Premium Airtight Pet Food Storage Container, 67-Quart, Almond
Quantahome 7 Pack. 3 compartment reusable food storage containers-Bento box set best for portion calorie control & Meal Prep-Easy Storage & carry-Freezer,Microwave and dishwasher safe-Premium BPA free
IRIS Airtight Pet Food Container, 10-Pound, Clear/Black
3-Piece Galvanized Steel Dog Food Container Set - 40 lbs White
California Home Goods 1 Compartment Reusable Food Storage Containers with Lids, Microwave and Dishwasher Safe, Bento Lunch Box, Stackable, Set of 10
IRIS Airtight Pet Food Container Combo Kit, Chrome/Black
Food That Is Toxic For Dogs

All dog owners should be aware that there are certain foods which are toxic to dogs.
As tempting as it is to throw your dog the left over dinner scraps or to drop him some food while you're having a snack, you might in fact doing him more harm than good if it happens to be a food that dogs are not meant to eat.

As a dog owner you need to take note of foods that your dog can't eat, and you must insure that others who are around your dog are aware of this.
Children in particular need to be told that they can not give certain food to the dog under any circumstances.

Some foods which are toxic or not ideal for dogs are:

Baby food
Baby food can contain onion powder which is not meant for dogs to eat.

Table scraps
Table scraps a mixed bag and often you don't know if there is something that could be a toxic food for the dog.
Table scraps should not be fed to your dog as a sole meal as it does not contain enough of the nutrients your dog needs. Cooked food is not ideal for pets without supplements as well.

Cooked bones should never be fed to a dog as it can tear the lining of their stomach and obstruct the digestive area.
Personally, I still do like giving my dog some table scraps as a treat as long as I know its still healthy food for them, and I don't think a few veges and gravy will harm a dog in the long term.

Chocolate
Chocolate is a huge no-no to feed your dog. Chocolate is an extremely toxic food for dogs and can actually kill a dog. The same applies to caffeine (chocolate contains caffeine).

Citrus oil extracts
This can result in vomiting. I would caution people to be careful with anti-bark citrus spray collars, to ensure that when they are fitted your dog is not inhaling or digesting the oil in excess.  If your dog vomits, do remove the collar immediately and find an alternative way to train your dog to not bark.

Mushrooms
Mushrooms have been known to cause toxic shock and death in some dogs.

Alcohol
It goes without saying that you should never give your dog alcohol.

Other foods to avoid are fish, raisins, grapes, large amounts of liver, raw eggs, salt.  *I'm not sure of this bit of advice gleaned from my research, as I have fed my dogs all these things in the past, but not in large amounts - I guess its all about moderation in everything they eat, just like in our own diet.

If you feed your dog a well balanced dog food diet then he will be provided with the best possible nutrients and vitamins that he needs.
100% Hypoallergenic Dog Food - No More Paw Licking & Skin Scratching - Solves Pet Food Allergies Naturally - No More Harmful Pills, Shots & Expensive Prescription Foods - 100% Satisfaction Guarantee
Olewo Red Beets Allergy Dog Food Supplement, controls skin allergies and itching with natural detoxification support, adds natural source vitamins to any dog food to promote overall health, 1-ingredient, non-GMO product, Made in Germany, 1 Pound
Vital Planet Daily Detox for Dogs - Natural Liver and Kidney Support for Dogs - 60 Chewable Tablets
Hilton Herbs 1 Piece Detox Support Supplement, 4.4 oz
Animal Essentials Apawthecary Detox Blend Supplement, 1 oz
Animal Essentials Apawthecary Detox Blend Supplement, 4 oz
Okinawan Happy Dogs Long Life Food Mix
Raw Meat and Bones Diet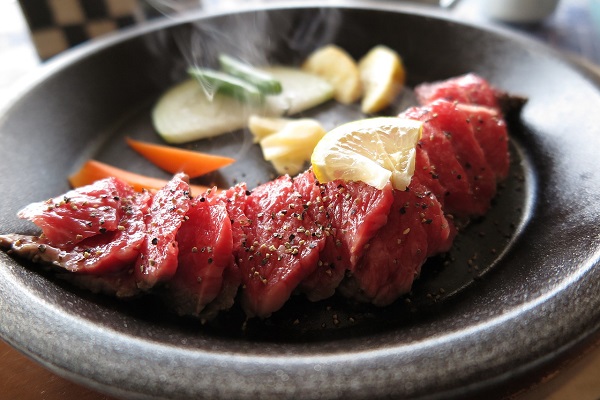 Dogs were born and bred to eat raw meat. The very first dogs were capable predators, and still are today.

If your dog was suddenly thrown out into the wild, his hunting and predatory instinct would take over and he would kill his prey and eat their raw meat.

That is how dogs were meant to be. Now most dogs are domesticated and owners have all but forgotten their dietary needs consist of not of the left over dinner, but of old fashioned raw meat.

Experts have even noted that the best commercial pet food have had their ingredients altered so much that it can cause waste toxins to build up in the blood, leading to disease.

Unlike humans, a large amount of bones and raw food in dogs will benefit them greatly. If humans were to eat a lot of red meat we would be very sick.
We simply can not break it down like animals can. Vice versa, large amounts of human food in dogs will shorten their life and red meat will increase it.
Raw meat dog food provides dogs with the essentials they need to maintain optimum health.
If your dog consistently ate raw meat dog food rather than over manufactured or cooked food, his digestive and immune system health would increase dramatically.
You would also notice such long term changes as better quality coat and skin, clearer eyes, cleaner and fresher smelling teeth, gums and breath, increased energy and vitality and an overall happier disposition.

Veterinarian researchers have noted how they have begun seeing diseases and conditions on dogs and cats that were not seen many years ago.
This could be due to the complete disregard by some owners for the traditional raw meat dog food diet that their dog should be eating.
Instead, owners feel their pets are happier receiving the left over cooked meat from dinner when in fact this is not the case at all.

Many owners worry about giving their dog raw meat due to the preconceived notion of bacteria and parasites.
However these do not affect animals like they affect humans, therefore you absolutely should give your dog raw meat.

If you want your dog to be at optimum health then you should try and replicate the food he would eat in the wild as close as possible.
This is easy to do - give your dog a variety of certain raw meats and vegetables.
The way I find most convenient for both my cats and dogs to get a raw meat and bone supplement to their diet is to give them a raw chicken neck each day.  Even small dogs (and cats) can munch their way through these.

Raw Dog Diets Revealed: Everything You Need to Know About Prey Model and BARF Dog Food Diets
Raw and Natural Nutrition for Dogs: The Definitive Guide to Homemade Meals
Raw and Natural Nutrition for Dogs, Revised Edition: The Definitive Guide to Homemade Meals

Dogs need different diets at different ages
Dogs need different diets at different ages. Yes. This is true.
For example, the puppy needs milk as the major food item while an adult dog may need beef or chicken in addition to the boiled egg and milk.
So depending on the age factor, the diet schedule varies in reality for the dogs like any other species.
Puppies need greater amounts of protein, fat and carbohydrates than an adult dogs. 
Furthermore, puppies need more frequent feeding schedules in a day, unlike an adult dog.
The movement based requirements of diet are more in the case of puppies, since they are often more active than the adult dogs.
 Elder dogs need restricted protein but the protein needs to be easily digestible and easily assimilated in the body.  The diet schedule should have ample supply of water for them.
Feeding aged dogs too much protein may finally lead to over burden to the renal structures and ultimately, the dog may end up damaging filters in the kidney.
This is true especially when the immune system of these dogs is compromised due to many factors. 
Similarly, the elderly dogs need less food only because the movements of the adult dogs are highly restricted and hence, they have to spend a limited of energy.
Female dogs in the pregnancy stage need not be fed a full stomach since it may cause some discomforts to the animal.
However, the pregnant animal and the nursing animal need special type of food items that deliver a balanced type of nutrition with proper supplementation of vitamins and minerals.
 The nursing animal with puppies need to be fed with enough amounts of calcium and hence, there will not be any calcium based deficiency and the bones of the puppies will be strong without any curving. 
You can research and compare some more of the dog food product brands here:

Taste of the Wild Dry Dog Food, Hi Prairie Canine Formula with Roasted Bison & Venison, 30-Pound Bag
Diamond Naturals Dry Food for Adult Dog, Beef and Rice Formula, 40 Pound Bag
PEDIGREE Adult Roasted Chicken, Rice & Vegetable Flavor Dry Dog Food 36 Pounds
Purina Pro Plan Dry Dog Food, Savor, Shredded Blend Adult Chicken & Rice Formula, 35-Pound Bag, Pack of 1
Blue Buffalo BLUE Adult Dog Lamb & Brown Rice 30 lb
Beneful Dry Dog Food, Healthy Weight with Real Chicken, 15.5-Pound Bag, Pack of 1
Blue Buffalo Wilderness Adult Rocky Mountain Recipes Red Meat Small Breed - Grain Free
Rachael Ray Nutrish Dry Dog Food, 'Chicken & Vegetable Recipe', 28-Pound
Rachael Ray Nutrish Just 6 Natural Dry Dog Food, Lamb Meal & Brown Rice Recipe, 14 lbs
Dog Food Bowls
Presenting your dog their meals in suitable and hygienic ways is important to keep him stimulated to eat, and in good health.

4LoveDogs Stainless Steel Dog Bowls, 32 Oz (Set of 2)
Loving Pets Dolce Diner Dog, 2 Bowl Set, Medium, 1 Quart, Espresso
Neater Feeder 200-210-01 Small Neater Feeder Express Mess Proof Pet Bowls
Loving Pets Bella Bowl Dog Bowl, Medium, 1-Quart, Espresso
Buddy's Line Spring Style Double Diner Pet Bowl, Black Iron Base, 8 Ounces
PetRageous 3.5-Cup Food Vintage Pet Bowl, 6-Inch, Black/Natural
Loving Pets Black Label Collection Rustic Bone Diner for Dogs, 1-Quart, Aged Copper
Outward Hound Kyjen 51002 Fun Feeder Slow Feed Interactive Bloat Stop Dog Bowl, Large, Blue
Raised Platform Feeders for Big Dogs
Big dogs can develop problems if their food is on the floor... so raising the bowl is important for them to be able to eat and digest their food properly

Suncast Elevated Feeding Tray, Large
Premium Elevated Dog and Cat Pet Feeder, Double Bowl Raised Stand Comes with Extra Two Stainless Steel Bowls. Perfect for Small Dogs and Cats.
Hi-Lo Raised Double Diner - Large - Russet
PetFusion Elevated Pet Feeder in Premium Grade A New Zealand Pine. (i) Water Resistant. (ii) Tall 10" height. (iii) 2 brushed stainless steel large bowls included
Best Adjustable Elevated Dog Bowl & Stand Set - Raised Stainless Steel Collapsible Pet Feeder, Washable, 3-level, 2 Quart - Perfect for Water, Food or Treats
Drinking Water Fountains

Fresh clean water is essential every day for healthy cats and dogs, and one of the best ways to ensure this is available to them 24/7 is to get a hold of a sturdy and strong drinking fountain or bowl for your pets.
PetSafe Drinkwell Platinum Pet Fountain
Pioneer Pet Stainless Steel Fountain Raindrop Design , 60oz
Pioneer Fountain Big Max- Stainless Steel 128oz
PetSafe Drinkwell 360 Pet Fountain
PetSafe Drinkwell Big Dog Pet Fountain
Dogit Fresh & Clear Drinking Fountain for Large Dogs
How much should I feed my dog?
Usually the puppies should not be separated before they are eight weeks old. However, some times the orphaned puppies may exist.
Usually about five percent of the body weight may be taken as criteria for the quantity of food to be given to the puppies. 
However, the amount that is consumed by the dog varies with size of the dogs also. 
However, one can have a thumb rule of feeding the puppy goes until you see visible fullness of the abdomen to a moderate degree.
If you are going on feeding the animal without giving emphasis to the animal's stomach appearance, then the puppy may experience some kinds of digestive upsets and the diarrhea may occur in them.
This may cause many inconveniences to the owner as well as the puppy.  Unlike adult dogs, the puppies need to be fed with restricted amounts of food but in more frequencies.
However, once the age advances, the amount may be increased to some extent but the frequency of feeding is often decreased in many occasions.
 A dog on a raw diet may consume only two to four percent of their body weight.  Just observe closely the feeding pattern of the dog and the body condition of the animal.
If the dog becomes obese, just reduce the quantity of food and if the dog becomes thin, then have an increase in the feeding items. 
 As mentioned earlier, puppies and adolescent dogs eat more than the adult dogs. 
Likewise the geriatric dog eats less than the adult dog due to the reduced movements of the dog.
However, remember to restrict the amounts of protein during the feeding of diet to the aged dogs.
Important!
Food allergies are something that is difficult to identify unless one is well aware of the baseline information with regard to this type of allergy.
The main symptoms of food allergies in dogs include the facial itching, limb chewing, belly itching, recurrent ear infections or skin infections.
Since the dogs consume lot of prepared food materials including various kinds of proteins, fillers, coloring agents and more; in the commercial food materials, the incidences of food allergies are more than one can imagine.
Allergic reactions mostly involve the skin or the gastro intestinal tract.
If you come across your dog itching after the provision of specific food materials, then suspect the food allergy in this animal.
However, conditions like fungal infections need to be ruled out in general before the conclusion of itching as a sign of food allergy.
There are many recorded incidences of allergies of dogs to corn or to wheat. However, the food allergies vary from dog to dog. 
Read the labels clearly before feeding your dogs with pet food materials, in such occasions. 
Too much colored food materials may be avoided since they may cause allergies to your dog.
More Resources About  dog food requirements
.
Here are some dog food treats and biscuits ... products you can buy online that I think look very useful:

Milk-Bone Original Dog Treats for Medium Dogs, 10-Pound
Old Mother Hubbard Classic Original Assortment Mini Natural Crunchy Dog Treat Biscuits, 3.8-Pound Bag
Milk-Bone Flavor Snacks Dog Biscuits for Small/Medium Dogs, 7-Pound
Blue Buffalo Dog Treats, Duck & Chicken Biscuits,10 oz
Cloud Star Grain Free Soft and Chewy Buddy Biscuits Dog Treats, Homestyle Peanut Butter, 5-Ounce
Nutro ULTRA Healthy Digestion Blend All Natural Dog Biscuits With Oatmeal and Pumpkin, 16 oz.
Milk-Bone DOG BISCUITS 799100 Milkbone Bisc Large for Pets, 14-Pound
NATURAL CHOICE Tartar Control Adult Biscuits Chicken and Whole Brown Rice Recipe - 32 oz. (907 g)
Nature's Variety Instinct Grain-Free Biscuits with Duck Meal & Sweet Potato Dog Treats, 20 oz. Bag
Zuke's Mini Naturals Dog Treats, Roasted Chicken Recipe, 16-Ounce
Milk-Bone Soft & Chewy Beef & Filet Mignon Recipe Dog Treats, 25-Ounce
Milk-Bone Original Dog Treats for Medium Dogs, 10-Pound
Sweet Potato Strips - Best Natural Rawhide Alternative Dog Treat - USA Made Dog Chews by TickledPet (Sweet Potato , 16 oz)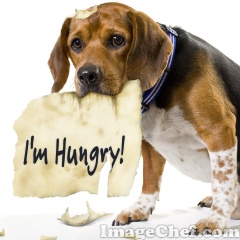 Continue to Research
Below here I'm featuring more pages with helpful how-to-do-it  tips on dog food requirements . 
Feel free to submit your own story or article about YOUR ideas about dog food requirements , and I will create your own page here with your contribution for the community to read.
 You'll be surprised about how much a little research can help you with dog food requirements .
More Tips for How To Do It Yourself: Pet Care
Do you have a Pet Care tip you want to contribute here? Share it!

"Power Tips" magazine is back!
You Get A Free Complete Self Help Report delivered to your email box every edition, plus you get a free PLR article and other great gifts!

SUBSCRIBE BELOW ...  I promise you will want to USE what you learn!
I really want to know what you think of this site, this page, and to hear your tips or suggestions about it.
So please share your story or simply add a Comment in the comment box.
If you feel that the information on this page has been useful to you please give it a Like or share it with your friends - thanks!!

"You are a life Saver!!
I recently discovered this site and I can tell you that my life has not been the same. I now come here EVERYDAY and spend at least 1 hour.
I used to spend that time browsing online fashion and beauty magazine which just means that I spend more. Now I have replaced that habit with coming here.

In future I will think about contributing articles as well. Thank you! Thank you!! Thank you!!! and God bless"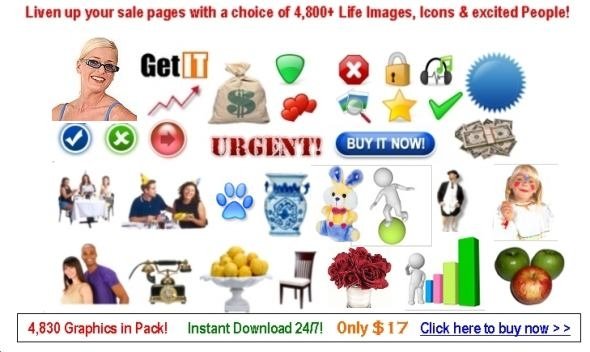 Contact Us | About Us | Terms of Use | Privacy Policy | FAQ | Testimonials

Amazon and the Amazon logo are trademarks of Amazon.com, Inc. or its affiliates. As an Amazon Associate I earn from qualifying purchases. Product prices and availability are accurate as of the date/time indicated and are subject to change. Any price and availability information displayed on [relevant Amazon Site(s), as applicable] at the time of purchase will apply to the purchase of this product.

Back to HOME PAGE of this dog food requirements section of the site.