JANUARY - Achievement Motivation and Daily Quotes
by Helene Malmsio
A Positive Attitude Will Give You Power

Daily motivation article and inspirational Quotes for January:

Do you consider yourself to be someone with a positive attitude, or a negative attitude?

Do you consistently see what is wrong in the world, or what is right?

Think about how you feel and how you approach other people to help you answer this question. How do you think others would describe you?

Your attitude, whether positive or negative, has an affect on you even if you don't think it does. It affects the way you see yourself.

If you have a negative attitude it can affect the way you look, and even the way you feel physically. You may feel tired and unable to motivate yourself. You may not be as healthy as you could be.

Other people can also be affected by your negative attitude. Nobody wants to spend time with someone who is always negative. It makes them feel frustrated and can affect their mood.

If you have a positive attitude, you will see yourself in a very different way. You will feel motivated and happy, and better able to cope with stress. You will have higher self-esteem.

You will also be able to accomplish more with a positive attitude because you are able to feel excitement about what you are doing.

Being grateful for the people and things in your life can help you to keep a positive attitude.

Your positive attitude will also have a good influence on those around you. People will want to spend time with you because you make them feel happy and lifted up.

The way you treat them can help them to feel good about themselves and make them feel more motivated to achieve.

If you find yourself thinking negative thoughts, find something that will help you to feel more positive.

Spend time with people you enjoy being with, see a funny movie, or do something else you love doing.

Don't let negative thoughts linger, they will only drag you down.

Like the song by Johnny Mercer says, 'You've got to accentuate the positive, eliminate the negative.'

1. January Inspirational Achievement Motivation Quotes

1/1
"Anything in life worth having is worth working for." - Andrew Carnegie

1/2
"Success often comes to those who dare to act. It seldom goes to the timid who are ever afraid of the consequences." - Jawaharlal Nehru


1/3
"Success is never ending, failure is never final." - Dr. Robert Schuller

1/4
"I just love when people say I can't do something because all my life people said I wasn't going to make it." - Ted Turner

1/5
"Great thoughts speak only to the thoughtful mind, but great actions speak to all mankind." - Emily P. Bissell

1/6
"Obstacles are those frightful things you can see when you take your eyes off your goal." - Henry Ford

1/7
"It takes a strong fish to swim against the current. Even a dead one can float with it." - John Crowe

1/8
"You will never find time for anything. You must make it." - Charles Buxton

1/9
"Remove failure as an option." - Joan Lunden

1/10
"There is no one giant step that does it. It's a lot of little steps." - Peter A. Cohen

1/11
"Shoot for the moon. Even if you miss, you will land among the stars." - Les Brown

1/12
"Some of us have great runways already built for us. If you have one, take off.

But if you don't have one, realize it is your responsibility to grab a shovel and build one for yourself and for those who will follow after you." - Amelia Earhart

1/13
"Work like you don't need the money. Love like you've never been hurt. Dance like nobody is watching." - Mark Twain

1/14
"What the mind of man can conceive and believe, it can achieve." - Napoleon Hill

1/15
"There are no secrets to success. It is the result of preparation, hard work, and learning from failure." - Colin Powell

1/16
"What lies behind us and what lies before us are tiny matters compared to what lies within us." - Ralph Waldo Emerson

1/17
"Great works are performed not by strength but by perseverance." - Samuel Johnson

1/18
"The difference between a successful person and others is not a lack of strength, not a lack of knowledge, but rather a lack of will." - Vince Lombardi

1/19
"The man who follows the crowd will usually get no further than the crowd. The man who walks alone is likely to find himself in places no one has ever been." -
Alan Ashley-Pitt

1/20
"It takes 20 years to build a reputation and five minutes to ruin it. If you think about that, you'll do things differently." - Warren Buffett

~~~~~~~~~~~~~~~~~~~~~~~~~~~~~~~

"Our deepest fear is not that we are inadequate. Our deepest fear is that we are powerful beyond measure. It is our light, not our darkness, that most frightens us.

We ask ourselves, who am I to be brilliant, gorgeous, talented, and fabulous? Actually, who are you not to be? You are a child of God. Your playing small doesn't serve the world.

There's nothing enlightened about shrinking so that other people won't feel insecure around you. We are all meant to shine, as children do. We are born to make manifest the glory of God that is within us.

It's not just in some of us, it's in everyone. And as we let our own light shine, we unconsciously give other people permission to do the same. As we are liberated from our own fear, our presence automatically liberates others."

Marianne Williamson

~~~~~~~~~~~~~~~~~~~~~~~~~~~~~~~

1/21
"Champions aren't made in the gyms. Champions are made from something they have deep inside them - a desire, a dream, a vision." - Muhammad Ali

1/22
"Dwell not on the past. Use it to illustrate a point, then leave it behind.

Nothing really matters except what you do now in this instant of time.

From this moment onwards you can be an entirely different person, filled with love and understanding, ready with an outstretched hand, uplifted and positive in every
thought and deed." - Eileen Caddy

1/23
"The critical ingredient is getting off your butt and doing something. It's as simple as that. A lot of people have ideas, but there are few who decide to do something about them now. Not tomorrow. Not next week. But today. The true entrepreneur is a doer." - Nolan Bushnell

1/24
"Whatever you vividly imagine, ardently desire, sincerely believe, and enthusiastically act upon must inevitably come to pass!" - Paul J. Meyer

1/25
"Keep away from small people who try to belittle your ambitions. Small people always do that, but the really great make you feel that you too can become great." - Mark Twain

1/26
"For anything worth having one must pay the price; and the price is always work, patience, love, self-sacrifice. No paper currency, no promises to pay, but the gold of real service." - John Burroughs

1/27
"To be successful, you must decide exactly what you want to accomplish, then resolve to pay the price to get it." - Bunker Hunt

1/28
"You just can't beat the person who never gives up." - Babe Ruth

1/29
"When you get right down to the root of the meaning of the word 'succeed', you find it simply means to follow through." - F.W. Nichol

1/30
"Successful people are always looking for opportunities to help others.

Unsuccessful people are always asking, 'What's in it for me?'" - Brian Tracy

1/31
"If you don't set goals, you can't regret not reaching them." - Yogi Berra

Learn more of our how to do it tips for motivating yourself every day by using free daily motivation and also get next month's inspirational quotes.


Rick Lavoie: Motivation Breakthrough
Did you like this free daily motivation blog post?
Well first, share it so someone else can get some good advice.
Then, subscribe so you don't miss more – either subscribe to my RSS feed at the bottom of this page, or find the little guy waving at you on the bottom of the page and sign up to get my free ezine and gifts for my subscribers!
And I'd love to hear your views or suggestions too! Just click the Comments link below and tell us your story - Thanks!
I really want to know what you think of this site, this page, and to hear your tips or suggestions about it.
So please share your story or simply add a Comment in the comment box.
If you feel that the information on this page has been useful to you please give it a Like or share it with your friends - thanks!!

"You are a life Saver!!
I recently discovered this site and I can tell you that my life has not been the same. I now come here EVERYDAY and spend at least 1 hour.
I used to spend that time browsing online fashion and beauty magazine which just means that I spend more. Now I have replaced that habit with coming here.

In future I will think about contributing articles as well. Thank you! Thank you!! Thank you!!! and God bless"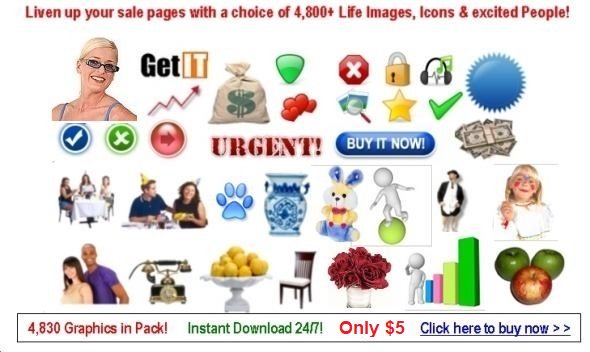 Contact Us | About Us | Terms of Use | Privacy Policy | FAQ | Testimonials

Amazon and the Amazon logo are trademarks of Amazon.com, Inc. or its affiliates. As an Amazon Associate I earn from qualifying purchases. Product prices and availability are accurate as of the date/time indicated and are subject to change. Any price and availability information displayed on [relevant Amazon Site(s), as applicable] at the time of purchase will apply to the purchase of this product.