Tips for Staying Positive in a Negative World
Since the past couple of weeks - in fact most of the year so far in 2013 - has been overwhelmingly a year of disasters or horrors I am focusing lately on sharing tips for how to stay positive in a negative world.

I made a post here earlier about how to deal with the constant news of tragedies and terrorism.

My hope is that it gives you a few positive action steps that you can take to get control back in your own world.

And today a newsletter came in from someone I have been subscribed to longer than anyone... must be nearly 10 years now.

His voice of clarity and power of reasoning is so helpful in business and in personal development, that I ALWAYS read it every Sunday when it hits my email box.

Some weeks I just skim over it and enjoy his funnies at the end of the message, but most weeks I read every word and ponder how to best implement the suggestions in my life or my business... or both.

His is a long email with an assortment of personal and business sections, as well as his jokes section that always gets a chuckle from me.

Today I want to share with you this excerpt from it:

"Thinking Makes it So"

There is great wisdom in the idea that "we become what we
think about most of the time." The human brain is a goal-
seeking, problem-solving machine, and the things we think
about, focus on, and worry about inevitably shape our
destiny. We all know this, and yet most of us completely
fail to see (or seize) the opportunity.

Most of us know the term, "GIGO", which usually stands for
"Garbage In, Garbage Out". If you give a computer false
data or confusing instructions, it dutifully processes the
"garbage" you put in and gives you "garbage" back out.

In human terms, however, the phrase can also stand for
"Good In, Good Out." I like that interpretation much
better!

This week I've been contemplating the things most of us
"put in" to our lives.

I caught myself getting addicted or obsessed with the news
from Boston. I think many other people did, too. For
myself, the only good thing about it was that it was so
obvious! By focusing on evil and violence, destruction and
carnage, I made myself anxious! My blood pressure was
probably up; I know my productivity was down. And for what?

Nothing bad happened around here. No one threatened my
life, my family or my local community. But I got "caught
up" in the drama and filled my life with some of the most
gruesome images and fears imaginable. I can't see the
benefit in that--awareness of current events, yes.
Compassion for the people of Boston? Certainly! But
fascination with violence and watching the "news" all day
long? Not so good.

As I get older, I may be getting cranky, but there seems to
be an amazing amount of garbage in our society. From local
traffic fatalities to wars and famine and pestilence around
the world, the news is full of stomach-turning images.
There's even a cynical phrase for it: "If it bleeds, it
leads!" How sick is that?

And more personally, why do we permit it to enter our
brains?

This week, I also had several emails and conversations with
people who inspired me for GOOD! One woman, age 67, wrote
that she was considering canceling her subscription to TIPS
because she was no longer going to have any goals except to
"do what I want, have fun and leave this world a little bit
better." I wrote back that I thought that was "one of the
most courageous goals I've heard in a long time." I hope
she's still a subscriber!

I thought of a man who is leaving a lucrative law practice
to teach high school math. He'll earn less, but as he said,
"(our) kids are on their own, our expenses are down, and I
think I can contribute more that way, than in the
boardrooms where I've spent most of my life." He's pursuing
a grand dream, and my guess is he'll have the best (and
perhaps some of the worst) days of his life! At least,
he'll know he's alive! Whoopee!

Several years ago, Michael Clark, gave me a wonderful
phrase. He said, "When you do what you love, you'll never
work another day the rest of your life." I love that, and
have (usually) found it to be true.

Sure, some clients frustrate me, and sometimes I frustrate
myself, and life throws a curve once in a while, but doing
what we love, what we're good at, and what fulfills us,
changes everything!

In my opinion, if you truly desire to live well, to achieve
much and (perhaps) to make some real money, consider these
two propositions:

1. Refuse to fill your time, your life or your brain with
garbage. Read the best stuff. Talk with the healthiest,
wisest, smartest, most ambitious people you can. Attend the
seminars, learn from the experts! Listen to amazing music.
Sit quietly and listen to your heart. Laugh a lot, and take
naps. Worship often, and be grateful.

2. Do what you love. You will make your biggest
contribution when you passionately pursue your talents and
use your strengths. Martin Luther King, Jr. did many great
things, but perhaps his greatest moment came when he
proclaimed, "I have a dream!" We all remember that, and
millions have been inspired by it. What's your dream?

Some of us can change jobs or move around the world
whenever we wish. For others, there are responsibilities
and obligations and things take more time, but in the end,
life is to be lived and it requires our very best. Life,
and success, will never settle for anything less. "Good In,
Good Out!"

Copyright (c) 2013, all rights reserved.
U.S. Library of Congress ISSN: 1529-059X
Dr Philip E. Humbert

I suggest that you subscribe to his ezine (and mine too please!)

To SUBSCRIBE:
Please visit his website and use the form at the top of
each page at: http://www.philiphumbert.com

What do you think about the suggestions here?

Do you already take these actions yourself, or do you maybe have some more suggestions that you would like to add to this page?

Feel free to add your own positive ideas and tips - or just share your thoughts - just click the COMMENTS link below to open the box and type your message to us.

Thanks!

I really want to know what you think of this site, this page, and to hear your tips or suggestions about it.
So please share your story or simply add a Comment in the comment box.
If you feel that the information on this page has been useful to you please give it a Like or share it with your friends - thanks!!

"You are a life Saver!!
I recently discovered this site and I can tell you that my life has not been the same. I now come here EVERYDAY and spend at least 1 hour.
I used to spend that time browsing online fashion and beauty magazine which just means that I spend more. Now I have replaced that habit with coming here.

In future I will think about contributing articles as well. Thank you! Thank you!! Thank you!!! and God bless"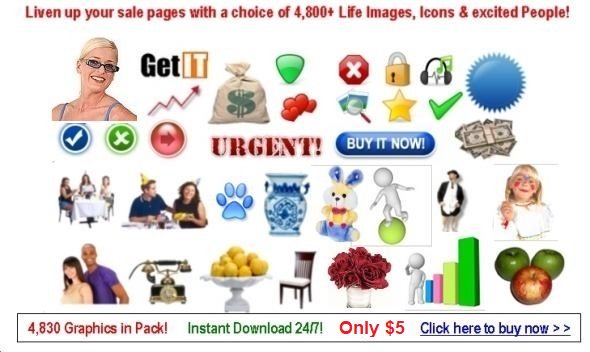 Contact Us | About Us | Terms of Use | Privacy Policy | FAQ | Testimonials

Amazon and the Amazon logo are trademarks of Amazon.com, Inc. or its affiliates. As an Amazon Associate I earn from qualifying purchases. Product prices and availability are accurate as of the date/time indicated and are subject to change. Any price and availability information displayed on [relevant Amazon Site(s), as applicable] at the time of purchase will apply to the purchase of this product.