Reclaiming My Personal Power - Sessions 1+2+3
by Helene Malmsio
OK. Here we go. Starting my journey to reclaim my personal power for 2014 instead of wimping through the year and making excuses for not getting goals set, never mind actually achieving them - lol!

Despite the fact that I had some very sound reasons for my mega-fail year, I'm still a bit embarrassed to read my post for last year here:
Happy New Year 2013 - What is Your Excuse?

A couple of other people shared my sentiments about the horrors of all the IM changes that had brought so many of us to our knees, and dealing with the babies being thrown out with the bathwater in 2012.

Anyway, now time to move on for the positive new good stuff, hey?

So Tony Robbins has been my Coach every New Year since 2000 when I first did this 30 day program and it changed my life, and my income, forever.

It even helped me to stop smoking 60 cigarettes a day, which was the hardest thing I have ever done in my life - even his Live Seminar fire walking session was easier than that!

In Session #1 the program introduces you to the concepts of what drives you and how you can get behind the steering wheel for a change.

The ultimate success formula teaches you to define your outcome, take action, measure results, adjust if needed.

And it tells you how modelling other successful people will help you.

It covers what's in the pack, has an introduction by Ken Blanchard, and Tony starts to get the ball rolling, and you get your first assignment to do, working out just two things you should be doing that would change your life, but you haven't yet done them.

Assignment Action:
1. PLR Store stocked with articles and content
2. Weight Loss

Did some little things immediately to get the ball rolling on those.

"Never leave the site of setting a goal or making a decision without taking some action toward its attainment" Tony Robbins

Session #2

Covers the reality of how pleasure and pain are the two driving forces that control our lives. Don't kid yourself, YOU ARE driven by them, as you will acknowledge the more you explore this fact.

Assignment Action:
List 4 steps I need to take now
Consider the fear of pain and pleasure of not doing them, that I have used for avoidance strategy, and complete the assignment to control this for the future.

Decided to clear the office & new bedroom asap just to start getting my act together for de-cluttering and becoming more effective overall.

Also faced the big hairy ugly unloved goals of getting the PLR store set up and (of course) shedding some unhealthy and painful fat.

Had to admit that the biggest deterrent in my deciding to ACT on these actions had been pure and simple OVERWHELM. There has just been so much going on, and coming at me out of left field, that even simple and straightforward actions became overwhelming.

Also because so much stuff required something done first before I could X, and that would affect Y, which means I would also have to do Z at the same time... such a domino effect for even simple tasks, it created more overwhelm and froze me to the spot.

You ever been there?

So then workshopped the negatives, created new positive associations, and that committed me even further to taking action--- the magic ingredient in success.

Locked in the start date for Tiffany Lambert to begin coaching me to grow my IM business / PLR store!
Was shocked into action when I read my notes about what would happen if I didn't take action on some of the other decisions I needed to make - and got my arse into gear!

Good session - thanks Tony

Session #3
It's now starting to get into the more heavy tin tack training where you get to learn so much about yourself and what drives you to succeed or fail.

This section teaches you a bit about neuro-associations and NAC. The mother of all motivators and de-motivators, I swear to you.

And this lesson covers what your top 3 positive ones are, and what your current top negative ones are - and how to start controlling your level of motivation in your use of them.

This is about how to control your conditioning and your expectations of self. You also start to look at what you want to achieve as an ultimate life destiny.

Heavy stuff, but that is what drives you in the big picture "what is life about" challenges.

Assignment Action:

Positive associations:
1. I always easily find creative solutions to problems.
2. I am a smart, strong, powerful woman. I get shit DONE!
3. I stopped smoking, so I KNOW that I can achieve ANYTHING I set out to do.

Negative associations:
1. UGH! Had to face that I have over the past couple of years started to associate 'failure' with starting any new MMO projects.

So how the heck did that happen? Not really sure... I made money, sometimes quite a lot, but just not AS MUCH as I had initially anticipated when I started each new project, I guess.

And in my over-achiever mind that equates to 'failure'.

Maybe I actually believed the sales letter promises made for some of the MMO/IM products I bought - ROFLMAO!!!!

Definitely need to cut that new negative association sucker loose - asap!!

2. Yikes! Dieting mega-fail! Instead of knowing I easily lose weight and stay slim like I used to, my new/old conditioning before I even begin a new healthy diet, is to ASS-Ume that I won't ever be able to lose weight again!

WTF? I know that the Thyroid problem blew me out of the water before I knew what hit me, and that none of my dieting could reverse that HEALTH PROBLEM... or rid me of the fat side effect before I got treated for it.

BUT when I started the raw diet, I dropped 9 kilos in a few weeks, and enjoyed the eating plan - until Winter temperatures arrived and raw fruit was no longer my food of choice.

SO... I know that even with the Thyroid problem, I was able to lose weight - even if the eating plan is a very restricted one.

Nowadays I would like to create a plan that is not based solely on raw foods right now, simply because with my Dad now living with me, I am cooking the foods he enjoys, and I'm enjoying them too.

My challenge is to just trust and believe in myself again, that sensible eating and healthy diet CAN achieve my goals.

As I outlined in an earlier post, I do have some action plans ready, and now I just need to reprogram my conditioning for what outcome to expect.

Just stick to my healthy diet eating plan, use common sense and portion control, and KNOW in every fibre of my body that OF COURSE I can and will manage my weight better... I'm not an idiot, so I should stop thinking like one.


3. Yuckity Yuck... Life is just plain hard work, no fun, for little reward. And some more personal stuff I won't cover here yet.. maybe later if that area of life is covered later in my action planning.

That is just plain old sad. Not really a pity-party, because I basically just work,work,work 16 hours a day, usually 7 days a week.

I don't get to socialize or mix with friends, or to go do fun stuff. I have become a hermit pretty much by choice the past 9-10 years of working at home in my 'retirement' from the traditional businesses of Strategic Services etc.

Partly because of CFS I'm so bloody exhausted, even before work is completed, that I sure as heck don't have any energy left for non-work related activities.

And I stopped having fun making creative crafts because my home/office started to be so cluttered that I couldn't find any materials, or have room to put anything else that I made - lol!

I'm really sad that my optimistic and happy outlook in life is now so dour and depressed, not anticipating the good times ahead, not planning simple things that bring joy and pleasure, just grinding away at 'work' day in and day out.

Okay Dokay... This sucker will be dealt with simply because I plan to start having more fun in 2014.. by hook or by crook I will have some fun if it kills me - lol!

One thing I can do is to plan some REWARDS for taking action on other stuff I've been putting off... and letting myself enjoy my rewards.

Also definitely need to build in some simple self-care actions, just to be nice to myself.

No doubt all this gets worked out in more detail later on, so I can define what my rewards will be etc then, but at least I have a strategy in mind to help fix that Sad Sack attitude.

Good session - my awareness of these new unhelpful associations/conditioning will help me to shape my destiny much more positively.

"The past does not equal the future" is Tony's catchphrase, but I LIKE to recall the past (positive conditioning) where the results were great outcomes - and use that to re-enforce the fact that OBVIOUSLY I can do this, since I've done it before and I therefore can again ... etc etc.

So I have started the steps and considering how to take better control of what I link pleasure with and I'm ready for the next session #4 in the Personal Power coaching.

Are you doing the Tony Robbins PPII along with me?

Any suggestions or comments about me spilling my guts like this to you? eg: Too much information???

I'd like my action planning and goal setting process to be of some useful purpose to you, so do feel free to speak up and let me know what you would like me to cover in these daily sessions.

Tell me what you are working on with your action plan for 2014, and what you know are the conditioning obstacles you need to overcome before you can move onward to your ultimate success...


I really want to know what you think of this site, this page, and to hear your tips or suggestions about it.
So please share your story or simply add a Comment in the comment box.
If you feel that the information on this page has been useful to you please give it a Like or share it with your friends - thanks!!

"You are a life Saver!!
I recently discovered this site and I can tell you that my life has not been the same. I now come here EVERYDAY and spend at least 1 hour.
I used to spend that time browsing online fashion and beauty magazine which just means that I spend more. Now I have replaced that habit with coming here.

In future I will think about contributing articles as well. Thank you! Thank you!! Thank you!!! and God bless"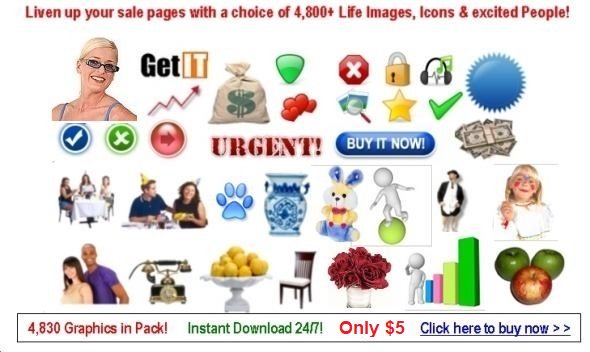 Contact Us | About Us | Terms of Use | Privacy Policy | FAQ | Testimonials

Amazon and the Amazon logo are trademarks of Amazon.com, Inc. or its affiliates. As an Amazon Associate I earn from qualifying purchases. Product prices and availability are accurate as of the date/time indicated and are subject to change. Any price and availability information displayed on [relevant Amazon Site(s), as applicable] at the time of purchase will apply to the purchase of this product.