Reclaiming My Personal Power - Session 5
by Helene Malmsio
(Maryborough, Vic - for the time being)
What State are you in right now? What is your State of mind? What emotional State are you in? What is your body telling about your State? Do you want to feel better, be happier, or more optimistic than you are right now ?

This session of the Tony Robbins Personal Power II program that I'm using to set my goals and create my action plan for 2014 is about how you either want to change the way you FEEL about things (and what State that creates in you) or change your behaviours in response to certain things, or change bad habits.

Then it shows you the initial steps for how to CHANGE the way you feel and adapt your physicality and behaviour for a more positive change.

It is simple to do, but remembering to do them during your day every day is the part I find hardest!

"Everything human beings do is merely an attempt to change the way they feel, to 'Change State' " - Tony Robbins

Well, we already have the power right now to create more Joy and whatever emotions we want to enjoy more of... truly!

There are two primary vehicles:

1. Physiology - Changing the way you move
2. Mental - Directing the focus of your mind

In this session it covers in detail all the ways you can work with your physiology, to change the way you move, your posture, your breathing, and developing some power moves.

These power moves can then be anchored to the emotions that you want to experience.

"Emotion - is created by Motion!"

It is a great way to snap out of a disempowering emotional state and plugging into empowering emotions that help you to be much more positive and powerful in your outlook and actions as you work through your day and your daily issues.

You are linking past memories of emotions and states that you want to re-create on command, by associating or anchoring it to a physical action or trigger.

For an example of a Power Move:

Try to Sit the way you would if you had FIVE TIMES MORE ENERGY than you have right now.

SIT like you would with all that energy flowing through you, and BREATHE the way you would if you felt strong, excited and energized

Put an expression on your face that you would have if you felt totally passionate and enthusiastic and happy right now.

Are your eyes wide open and looking up or straight ahead?

Then use your arms to make the kinds of gestures you would if you had five times more energy than you have right now... what movements would your hands and arms be making as you speak?

Try saying in an energetic, positive manner, "YES! Absolutely, of course I can! I look forward to that." Hear what your voice sounds like.

Become aware of your body, its position, its gestures, while you feel this massive positive energy flowing through it and out of it.

NEXT

Go from this energized State, to a state of total Boredom.

Sit the way you would if you were bored to death, let yourself FEEL what its like to be totally listless, even exhausted.

Question: did you change your body positions to be able to feel bored and tired? What were those changes?

The angle and position of your head, your shoulders, did your eyes look downward, breathing become shallow ... did you generally slump down, as compared to your energetic/tense upright position earlier?

Become aware of your body, its position, the draining of your energy, the blanket of weariness and boredom that covers it.

NEXT

SNAP yourself back into the physical positions and state you were in when you felt totally energized.

FEEL IT... become aware of the PHYSICAL changes that can affect your state so quickly.

You can continue to snap yourself back and forth between the two to become fully aware of the physical differences in each state.

And guess what? You now have a tool you can use to instantly make yourself feel immediately more energized and powerful whenever you need it.

And the new awareness of this physiology will help you to be able to pick yourself up when you notice that you are slumping and physically letting yourself slide into a state of boredom, tiredness, powerlessness.

Sometimes an unexplained drop of energy levels may be simply because you have a habit of bad posture, slumped shoulders, sitting incorrectly in your chair... when you could have been feeling calm, balanced energy all that time

As someone with 35+ years of dealing with Chronic Fatigue Syndrome, please note that I'm not saying there is nothing else you need to do in life to become an out of control "Energizer Bunny" - lol!

Yes, yes, yes, yes, you still need to get enough sleep to have an ongoing supply of natural energy, yes, yes, yes, you still need stress management and time management etc. etc. etc. to be truly energetic and effective in your days and not burn out.

This one action may not change your life forever, or mean that you will never feel negative or defeated or tired again...

BUT it is a great tool to use whenever you want to instantly SNAP yourself out of an old habitual state that you were not even aware of earlier, and it is a great way to spike your energy when you need it eg: before an important meeting, whenever you want to feel and look more confident, and when you just want to give your day a nice brand new start after a "life happens" moment!

I know that dealing with CFS this is a favourite tool of mine to be able to just keep going on some days, and essential to stop me unconsciously slumping into even lower energy levels than I already have, just because I'm not aware of my position as I'm sitting down etc.

It is all about learning HOW TO CONTROL your State - and using your physicality to improve your state is a great skill to have.

And this is just ONE of the many "States" that are discussed here, and how they work.

Assignment Action:

I won't go over all the workshop activities that you need to do, as that would be giving it away, without the support materials, so just know that there are activities to do by yourself (and a couple to do with a friend), to help you become much more aware of your physical state.

That then helps you to be able to dissect it and work out how to change it to a more empowering state. Then you practice these physical changes until they can be put on automatic pilot.

This session just makes so much good sense - and on Monday in coaching Session 6 we look at the Mind games that we play every day and how to change the state of your mind when you need it.

I LOVE having this kind of self control and personal power - such as learning HOW to finally control how I behave and how I physically respond to the daily "stuff" that so often derails our best laid plans.

Since it's the weekend, I get to listen to the subliminal recordings for the next two days while I work. I actually enjoy the music soundtracks, but I know some people don't.

I guess you just have to give them a try, and if you don't like the audios you can look around for other types, or just use the Binaural Beats type of subliminal messaging systems.

There are many audio systems that are good for a Brain Tune up.. you should try some of them.

Well, its the weekend next. Have a good one!!!

*Note* To see where it all began...

I'm Reclaiming my Personal Power Again for 2014

Reclaiming My Personal Power - Sessions 1+2+3

Reclaiming My Personal Power - Session 4


Are you doing the Tony Robbins PPII along with me?

Any suggestions or comments about me spilling my guts like this to you? eg: Too much information???

I'd like my action planning and goal setting process to be of some useful purpose to you, so do feel free to speak up and let me know what you would like me to cover in these daily sessions.

Tell me what you are working on with your action plan for 2014, and what you know are the conditioning obstacles you need to overcome before you can move onward to your ultimate success...
I really want to know what you think of this site, this page, and to hear your tips or suggestions about it.
So please share your story or simply add a Comment in the comment box.
If you feel that the information on this page has been useful to you please give it a Like or share it with your friends - thanks!!

"You are a life Saver!!
I recently discovered this site and I can tell you that my life has not been the same. I now come here EVERYDAY and spend at least 1 hour.
I used to spend that time browsing online fashion and beauty magazine which just means that I spend more. Now I have replaced that habit with coming here.

In future I will think about contributing articles as well. Thank you! Thank you!! Thank you!!! and God bless"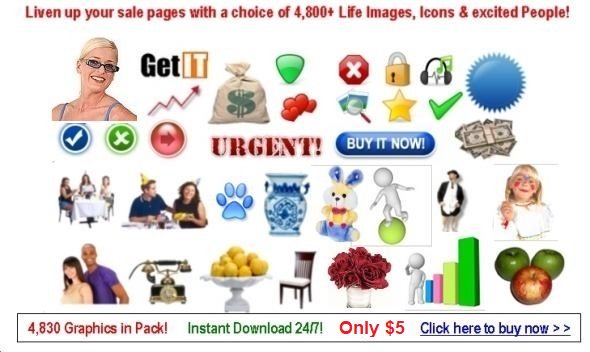 Contact Us | About Us | Terms of Use | Privacy Policy | FAQ | Testimonials

Amazon and the Amazon logo are trademarks of Amazon.com, Inc. or its affiliates. As an Amazon Associate I earn from qualifying purchases. Product prices and availability are accurate as of the date/time indicated and are subject to change. Any price and availability information displayed on [relevant Amazon Site(s), as applicable] at the time of purchase will apply to the purchase of this product.