Reclaiming My Personal Power in 2014 - Session 9 + 10
Well, the summer heatwave and some of the usual ass-hattery going on delayed me a bit on the last two sessions for last week, but I'm back on track here.

Will catch up with this new week of sessions as well... as no matter what happens I WILL reclaim my Personal Power in 2014... you have been warned, so get on my train or get off my tracks.

No more time for practicing or rehearsals of what I want my life to become ... THIS is my life right now, and it is NOW or never.

So, it's time to climb back on the wagon.

I didn't do that last year, or the year before, and so my annual, VITAL to ME, coaching and reviewing and planning just fell by the wayside as "Life happened" to me .... and I believe that this total and absolute lack of reviewing and action planning - in detail - is a large part of why my life and achievements for the last two years have been mediocre at the very best, and horrendously bad at the worst.

And I just did not have the capacity to deal well with the ass-hattery that came flying at me and my family without a break last year... But THIS year I'm back in the drivers seat.

Throw me to the Wolves, and I'll just come back as the leader of the Pack!

Now in Session 9 of Tony Robbins Personal Power II we're going to look at personal Goal Setting.

Tony talks in detail about where he was and where he went, using planning and massive action, and its a great story. And he is real about the mistakes he made along the way as well.

It does reinforce in me also, listening to him now, how just a few small achievements of your goals totally changes your level of confidence and self-esteem.

Once you get your first few goals in your hand, you start to realise that you really can achieve whatever you set your mind to, and that if go about achieving your goals/dreams methodically and with focused commitment, or as Tony says.. with PASSION, then you are most likely going to achieve it.

"Purpose is stronger than Outcome" TR

The 'why' is key to the amount of passion you bring to the table when you need that extra juice to keep chipping away at a goal.

The 'essence' is crucial in my goalsetting. Just working for 'things' or to 'make money' is absolutely not enough for me any more.

Learning how to make the most of, and use, that simple 'sense of dissatisfaction' you have, is a great tool!

Feeling 'under pressure' is not always a bad thing.

The pressure that dissatisfaction creates is what moves most of us into action... every day

For a simple example of how it works without you ever giving it even a single thought, every day, if you were motivated to stop what you were doing earlier today to go to the bathroom, (no matter how much fun you were having at the time), it was because of positive 'pressure' that got you out of your chair and heading in the direction you needed to go - lol!

Use pressure to your own advantage!

Negative motivation can be powerful.... "What would it mean if this doesn't happen... What will happen if I don't achieve my goal?"

And of course, it covers the need to review and focus and update and all the other elements that are essential for successful personal goal setting success.

Assignment / Action:

Work out what my areas of dissatisfaction are (to create that natural pressure) and getting big enough WHY's to achieve my dreams.

1. What are some areas in my life I'm dissatisfied with
(Not good enough, not what I deserve it to be, what am I not satisfied with?) Write a big list - Then get some pressure on myself to change for the better.

*UGH!* well, here goes for a list of some of them:
Weight, Health, Income, Home location, Social life, Donations, Community Contribution, etc. all the usual stuff

2. What are a couple of (new) beliefs that I would need to have, to be able to become the kind of person who can achieve the goals that I have in life?

Well, I need to re-inforce the affirmation that has proven right for 25 years at least:
"I always easily find creative solutions to problems" ... so that I become more positive about overcoming obstacles and set-backs as I go along.

But at this stage of my life I also want to move away a bit from focusing on being a 'brilliant problem solver', because that means I'll probably keep attracting heaps of PROBLEMS TO SOLVE (creatively, or otherwise) ---- LOL!!!!

So, I'll work on creating new beliefs about myself that work on the principle that all my goals and dreams are already achieved, and these beliefs neatly serve to cover just about any kinds of personal goals I have set for myself in my life, to convince myself that I can do it after all!!!

1 new: "I am fit and fabulous, energetically living and loving my life to the fullest"

2 new: "I make as much money as I need for my freedom and ALL my choices in life"

Sound like a plan to you? Let me know what you think of my two new personal beliefs about myself and my ability to create my dreams.


OK - Next, Session 10 is the actual Goal Setting Workshop

People are not lazy, they simply have impotent goals -- that is, goals that do not inspire them" Tony Robbins

This is a recording that is very helpful for goal setting because it cleverly uses REAL TIME... in other words, Tony WAITS FOR YOU to complete each stage before he goes on to the next step.

Usually you get to listen in one go, and you're supposed to then sit down and do the assignment, but most people just wander off, or even with the best of intentions, they get distracted before they complete the goal setting workshop.

So, session 10 is one where you need to be sitting down and un-interrupted. Get yourself set up properly when its time to get going on this part of the coaching and action planning.

This section you get to write down your goals, set time frames ie: within 6 months, or 5 years, or whatever time you want this sucker completed by.


Assignment / Action:

Start off by writing up the top three PERSONAL DEVELOPMENT / SELF GROWTH goals that will help you grow as a person, and describe WHY you are committed to it.

Then do the same with your THINGS you want to have goals, and then NEXT with your FINANCIAL / ECONOMIC goals.

Following this "Real-Time" session is just brilliant, as Tony also gives you some prompts to get you really thinking outside of the square --- I promise you they are not all the 'usual' goal setting prompts you would expect!

"There is only ONE success ---- To be able to spend your life in your own way" Tony Robbins

This is very comprehensive, and my work is long and pretty personal, and you already have some idea of my immediate focus goals... health/weight and income via my PLR articles store... so suffice it to say, I am adding the goals for community contribution and for my new lifestyle in Melbourne, and to make sure my Dad has a happy and comfortable life there as well... stuff, lots of stuff, that I'll mention here and there in the future whenever any of them become the subject of deeper workshopping in the coaching days ahead.


Next session will be for the start of a new week - Session 11 - so you would normally be listening to the subliminal programming music tracks for the next couple of days over the weekend.


Are you doing the Tony Robbins Personal Power II along with me?

*Note* To see where it all began...

I'm Reclaiming my Personal Power Again for 2014

Reclaiming My Personal Power - Sessions 1+2+3

Reclaiming My Personal Power - Session 4

Reclaiming My Personal Power - Session 5

Reclaiming My Personal Power in 2014 - Session 6

Reclaiming My Personal Power in 2014 - Session 7 & 8

Any suggestions or comments about the information I'm sharing so far, about the coaching workshops as I go along doing them for myself?

I'm trying to not make it TMI or too personal, or too boring (only interesting to me) but most of all I'd like to know if you are finding anything remotely useful in these posts... is there anything you will USE that you gleaned from them... or do you feel that if you don't own the PP II program, you can't follow along..?

ALSO --- Tell me what you are working on with your action plan for 2014, and what you know are the conditioning obstacles you need to overcome before you can move onward to your ultimate success...

Just click the blue "POST COMMENTS" link below, to add your thoughts and inspirations - THANK YOU friend, for reading and following along...
I really want to know what you think of this site, this page, and to hear your tips or suggestions about it.
So please share your story or simply add a Comment in the comment box.
If you feel that the information on this page has been useful to you please give it a Like or share it with your friends - thanks!!

"You are a life Saver!!
I recently discovered this site and I can tell you that my life has not been the same. I now come here EVERYDAY and spend at least 1 hour.
I used to spend that time browsing online fashion and beauty magazine which just means that I spend more. Now I have replaced that habit with coming here.

In future I will think about contributing articles as well. Thank you! Thank you!! Thank you!!! and God bless"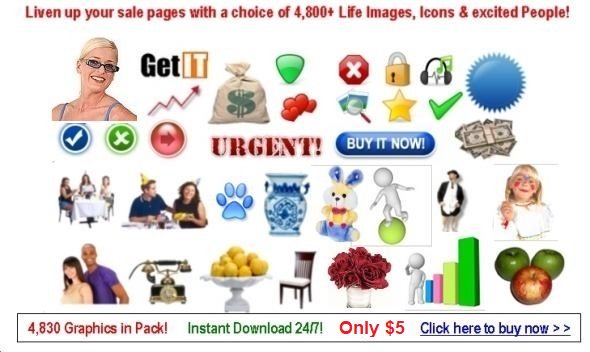 Contact Us | About Us | Terms of Use | Privacy Policy | FAQ | Testimonials

Amazon and the Amazon logo are trademarks of Amazon.com, Inc. or its affiliates. As an Amazon Associate I earn from qualifying purchases. Product prices and availability are accurate as of the date/time indicated and are subject to change. Any price and availability information displayed on [relevant Amazon Site(s), as applicable] at the time of purchase will apply to the purchase of this product.