Reclaiming My Personal Power RIGHT NOW - Session 14
by Helene Malmsio
(Maryborough, Vic - for the time being)
This is the next session about Financial Mastery, and it talks about stopping your financial self-sabotage, so that you can move on to become more successful in your wealth management.

Have you ever found yourself making good progress after reading a book or attending a seminar, and just as you think you got this thing licked and you are on your way to your fame and fortune, and wham!... you blow it... you do something STUPID ... you start to totally blow it all - Been there yet?

We are all so emotionally charged when it comes to talking about money, or anything attached to money!

This is such a pity because money is just a vehicle, a means to be used to achieve the things you want in life.

If you want to change the world, contribute generously in your donations, help your friends and family, having lots of money is a great thing to have as a means to make this possible.

There are so many ways that we can begin to associate money with PAIN... like associating having money with being a "Rich Bastard" as though you cannot have wealth and still be a decent human being!

Sometimes the friends and family you want to help with the money you are making, start to tell you that "you are different nowadays" and start to turn away from you!!

Others simply cannot deal with the fact that you are growing and developing as a person, while they stay stagnant, rooted to the spot (financially and otherwise)... trying to keep things at status quo.

And as we already know, we will ALWAYS make the decisions to avoid PAIN, and that means we will move away from anything that will make us money, if we associate pain with being wealthy... or having 'more than I need' of ANYTHING in life.... OMG being ABUNDANT is not Evil!!!

What about BELIEFS like having to be a 'mean bastard' to be able to make money? What about the 'passing a camel through the eye of a needle'.....?

There has been a lot of misinterpretation and misinformation about what it takes to manage your money wisely, so that you actually have some money left over at the end of each month.

Why some people are able to build Wealth, while most people will always be Broke, has been a mystery for all of man's history.

And there are good books to cover some of the reasons and strategies, like The Richest Man in Babylon. Its a good read for anybody... anybody.

I've always found the hardest thing to balance is making money, with still having enough TIME to have a life to live.

I just haven't found the secret, so I can't share it with you here.

In this session it is all about the technology to change your thinking about money and what you associate with money in your mind and your emotions.

Developing a creative mindset, and an attitude of total expectation of financial abundance is key to setting yourself up for the best state to be in to make the most of the opportunities that do come your way to increase your wealth.

Tony again talks about finding role models, finding out exactly what they do to get their financial success, and do what they do.

"Go to seminars..." well, I have major doubts about 99% of the so-called financial management and/or investment seminars being promoted out there!!!!

And you can't count on your finance broker, insurance salesman, or even your accountants to give you best advice.

Before you follow the advice of your accountant in making MAJOR financial and investment decisions, first find out the net worth of your accountant.

If they don't own a pretty impressive real estate and share portfolio, if they don't have 1.5m in superannuation for retirement, if they don't have a nice nest egg in the bank, WHY, OH WHY, would you listen to them??????

Developing a savings plan is obvious, and every salaried person should be in a savings plan, and not touch it so that you get compound interest etc.

IF you spend more than you get... if you always have more month left at the end of the money... then you need to get your head around the basics of budgeting.

Learn everything you need about how to save money, control your use of loans and credit cards to work in your financial management favour, work out how to spend less, live frugally, use coupons, and get your butt into gear so that you can retire in comfort.

Start today. It is NEVER TOO EARLY to begin planning for your retirement.

This session is great for people who don't know where to begin, or why they seem to be constantly guilty of financial self-sabotage every time they try to implement saving plans or try to build their wealth.

Assignment / Action:

Eliminate self-sabotage by writing down all the pain you experience in your life right now because of lack of abundance.. eg: not being able to give kids xyz, or help family with xyz, or not live in the home you want your family to have.

1. What are you missing out on right now?? ... what HURTS you not being able to do/have/share/give etc.???

* Stressed about new extra financial demands for new life
* Can't just sell up and swap for a Melb house - shortfall
* Don't any more feel totally financially secure and safe
* Can't donate to charities anymore like I want to

2. What do you think of when you hear the word MONEY? What do you associate with having money?

* security / safety
* power
* difficult to manage/invest successfully
* hard to get
* sacrifice family, social, life to make money
* COMFORT
* FUN
* More choices in life / freedom

3. As a child, what did you hear about money, what were you taught about from adults about money..?

(Mother)
* Money is power & freedom
* Do anything you have to for money
* Marry money and be taken care of
* Start a business to become rich
* "I deserve to have this"
(Dad)
* Rich people are cruel tyrants to the poor peasants
* Money is evil, you can't be a nice person and also have lots of money
* "We can't afford this"

4. Write down how would your life be better if you had enough money?

* Less stress, more fun
* Feeling secure, not worried about old age needs, safe
* I can be more generous, donate more
* Travel, cruise, relax, be more adventurous,
* Spoil myself and friends with nice treats
* MORE CHOICES - MORE FREEDOM - HAPPIER

5. THEN I work on changing these negative beliefs discovered in 3, make fun of them, and create new more empowering beliefs to replace these dis-empowering ones.

Tony gives some great examples for creative ways to do this. Also do this for any negative associations from exercise #2.

6. Over the next 10 days, write down 3 ideas I can come up with to help me make more money.

This is a tool to help condition my brain and to train my mind to be always looking out for financial opportunities that I might otherwise totally miss.

I have to reinforce here that developing a mindset of total expectation that you WILL enjoy total ABUNDANCE in life is a wonderful thing to work towards.

Like "The Secret" teaches, if we develop a "Lack" mindset we WILL continue to magnetize poverty and lack, and BEHAVE like a person who is poor.

Limiting beliefs suck, and will always hold us back.

We DO need to condition our mind, spirit and emotions to assume and accept the abundance that is naturally available to all of us.

So, I'm going to look at tweaking my mindset again, and once again living and expecting abundance of all the good things I want in life to enjoy and to share with loved ones and people in need.

Are you doing the Tony Robbins Personal Power II along with me?

*Note* To see where it all began...

I'm Reclaiming my Personal Power Again for 2014

Reclaiming My Personal Power - Sessions 1+2+3

Reclaiming My Personal Power - Session 4

Reclaiming My Personal Power - Session 5

Reclaiming My Personal Power in 2014 - Session 6

Reclaiming My Personal Power in 2014 - Session 7 & 8

Reclaiming My Personal Power in 2014 - Session 9 + 10

Reclaiming My Personal Power RIGHT NOW - Session 11 + 12

Reclaiming My Personal Power RIGHT NOW - Session 13

Tell me what you are working on with your action plan for 2014, and what you know are the conditioning obstacles you need to overcome before you can move onward to your ultimate success...

Just click the blue "POST COMMENTS" link below, to add your thoughts and inspirations - THANK YOU friend, for reading and following along...


I really want to know what you think of this site, this page, and to hear your tips or suggestions about it.
So please share your story or simply add a Comment in the comment box.
If you feel that the information on this page has been useful to you please give it a Like or share it with your friends - thanks!!

"You are a life Saver!!
I recently discovered this site and I can tell you that my life has not been the same. I now come here EVERYDAY and spend at least 1 hour.
I used to spend that time browsing online fashion and beauty magazine which just means that I spend more. Now I have replaced that habit with coming here.

In future I will think about contributing articles as well. Thank you! Thank you!! Thank you!!! and God bless"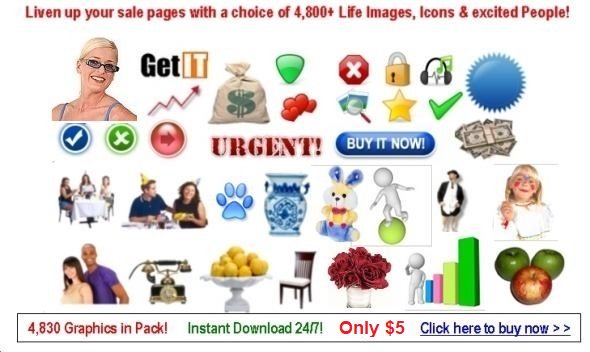 Contact Us | About Us | Terms of Use | Privacy Policy | FAQ | Testimonials

Amazon and the Amazon logo are trademarks of Amazon.com, Inc. or its affiliates. As an Amazon Associate I earn from qualifying purchases. Product prices and availability are accurate as of the date/time indicated and are subject to change. Any price and availability information displayed on [relevant Amazon Site(s), as applicable] at the time of purchase will apply to the purchase of this product.